Step into Woodman's Market and you won't find rotisserie chickens, an olive bar or even a deli counter full of gourmet salads.
What you will see are acres of produce and groceries from all over the world, some of the lowest prices anywhere — and occasionally CEO Phil Woodman, whose grandfather launched the business a century ago, bagging groceries.
The Janesville-based company, which marks its 100th anniversary this year, has succeeded by doing things a little differently than the competition.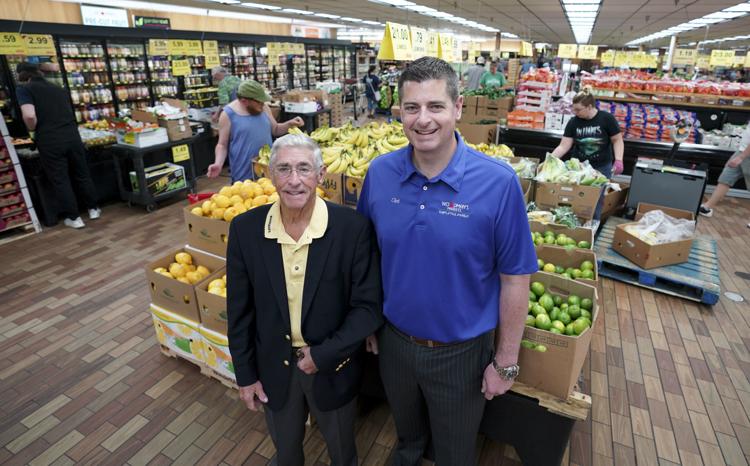 Unlike many other chains, Woodman's still resembles the grocery store of two decades ago, which was focused on the "center store."
"You went and bought your cereal, your soup and your frozen beans," O'Brien said. "Since then, that area has been greatly downplayed to the outer edge, which is where you find your delis, and your fresh produce, and your salad bars, and your olive bars and your artisan cheeses …"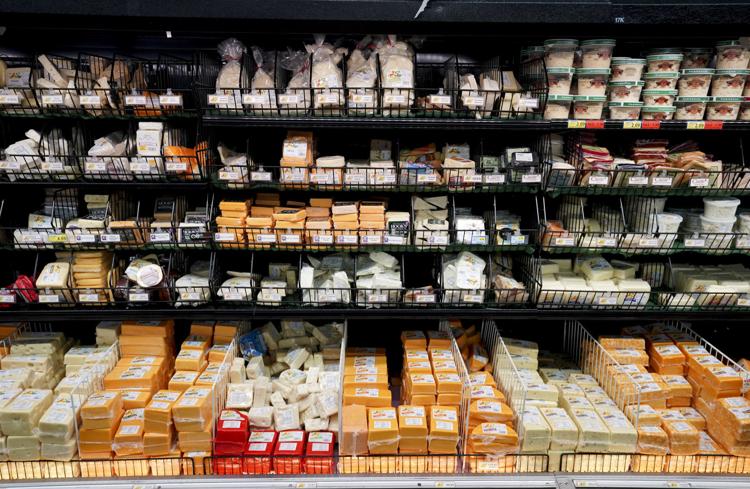 That's part of a deliberate strategy by Woodman's to offer a wide selection at rock bottom prices, said Clint Woodman, the company's president and fourth generation of his family to run the business.
"Anything that is going to raise our prices, we stay away from," Woodman said.
In years past, Woodman's experimented with delis, bakeries and even roasted chickens, said chairman Phil Woodman, Clint's father.
"We didn't enjoy that end of the business," he said. "When you do that, that creates huge expenses, which detracts from the center store."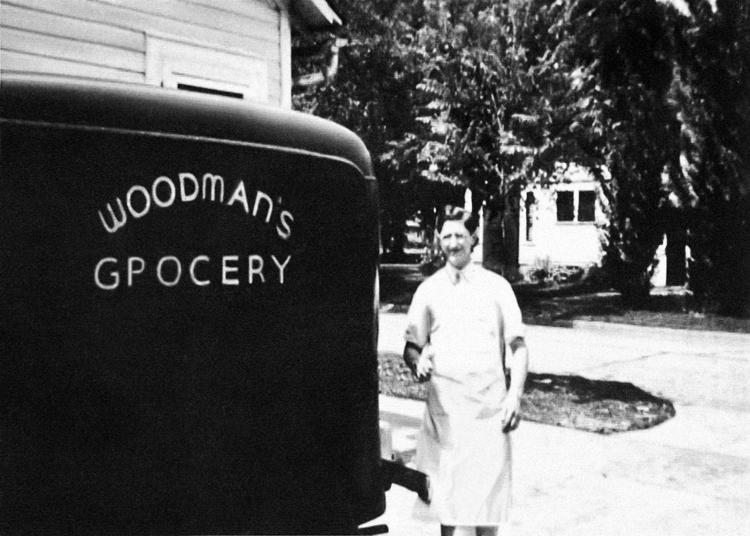 A produce stand
Woodman's, now with more than $1 billion in annual sales, started in 1919 as a Janesville produce stand after John Woodman sold his family farm.
John's son Willard joined the business and, in 1921, they moved into a 580-square-foot store they called Woodman's Super-Service Grocery.
They expanded the store several times before John Woodman's death in 1936. Business continued to grow over the next two decades, and in 1956 Woodman's opened a new 11,000-square-foot store.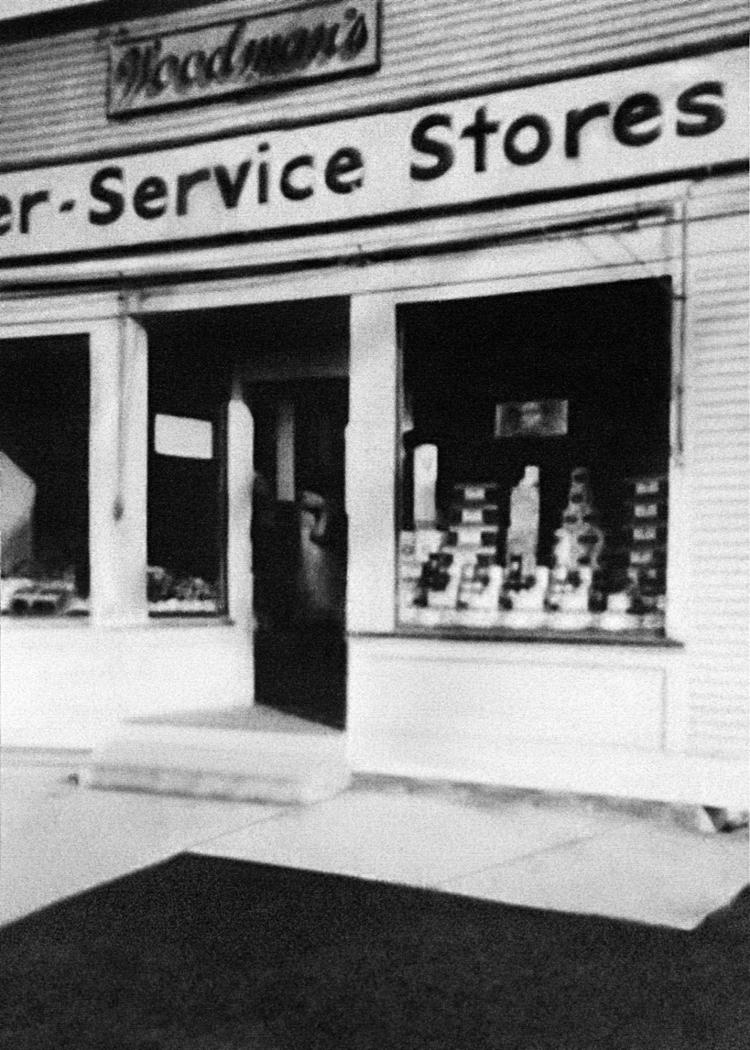 Willard's son Phil, now the company chairman, got his start sorting empty bottles in the original Janesville store in 1953, when he was 10.
"Back then, grocery stores just had the basics — Heinz 57 and Tide," he said.
Phil took on a management role after graduating from college in the 1960s and, in 1971, added a second store in Beloit.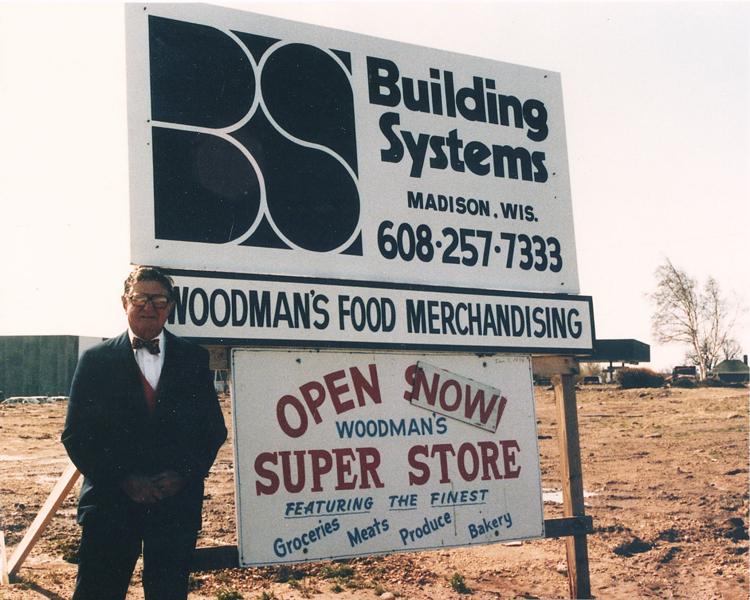 Woodman's moved into the Madison market in 1979, opening a 90,000-square-foot "superstore" at Highway 51 and Milwaukee Street, and five years later added the 210,000-square-foot Watts Road store, which includes a basement warehouse.
The company went on to open stores in Appleton, Green Bay, Onalaska and Kenosha — and later in northern Illinois and the Milwaukee area.
Slowly, surely
O'Brien said Woodman's attracts customers who are more concerned with feeding their families than where their arugula was grown.
"As stores become a little more tilted … a value customer can feel left out," he said. "Woodman's has gone after the value track."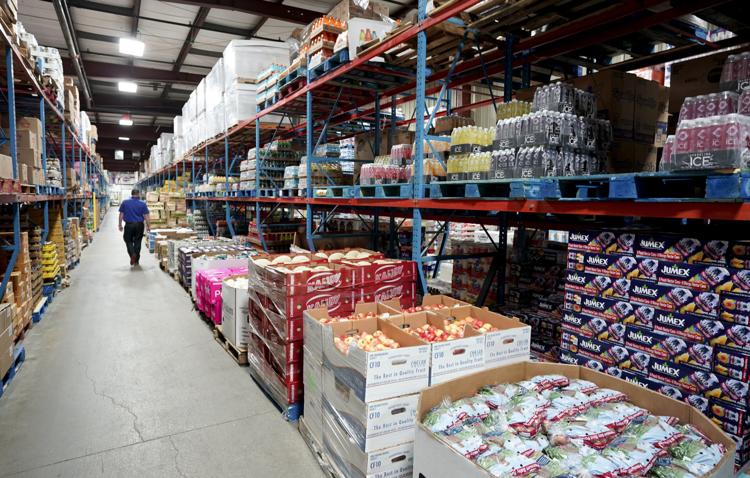 There are other things that set Woodman's apart.
The stores are massive — typically about 240,000 square feet. Each one requires about 30 acres and features its own warehouse, enabling the company to buy direct.
They don't accept credit cards — "we'd have to raise our prices 3%," Clint Woodman said — although there are free cash machines.
And the business is employee-owned.
"That's kind of the foundation of our success," Clint Woodman said. "The employees have a stake in how the company operates."
Woodman's is also noted for its slow, methodical growth. The chain will open its 18th location later this summer in Lakemoor, Illinois.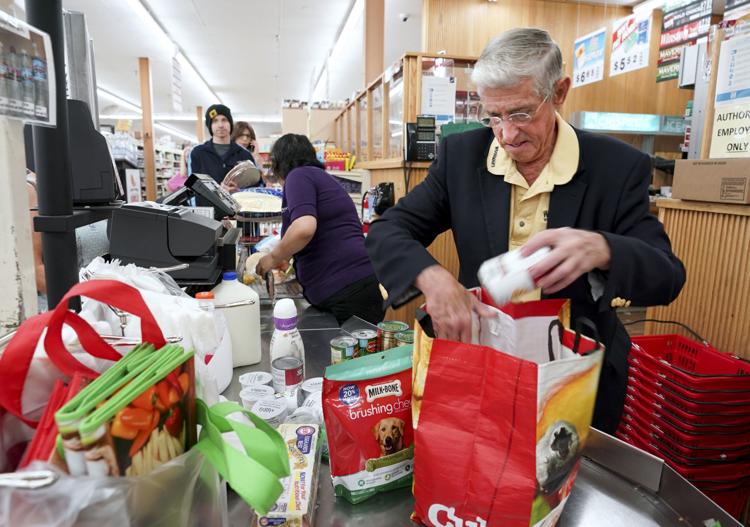 "It's taken Woodman's 100 years to get to 17 stores," said supermarket consultant David Livingston. "They could have put another 1,000 stores in this country, but they didn't."
That's partly because Woodman's doesn't hire outside executives or managers.
"Basically, everyone who works at Woodman's started as bagger and worked their way up," Clint Woodman said. "We don't open a new store until we have enough managers and people trained."
Stores evolving
But Woodman's hasn't resisted change.
In 1975, it was the first store in Wisconsin to use barcode scanners, which Phil Woodman said revolutionized the grocery business.
In the 1980s, they added video rental and, in the 1990s, photo processing to help draw in customers. Woodman's made a foray into the pharmacy business, which Phil describes as a failure.
"We've tried all these things," he said. "If they worked, we improved them and grew. If we failed, we moved on."
Today, they offer online shopping and delivery through shopwoodmans.com and a smart phone app.
"That's a growing part of the business for us," Clint Woodman said. "Customers can order from us and still get their really cheap groceries."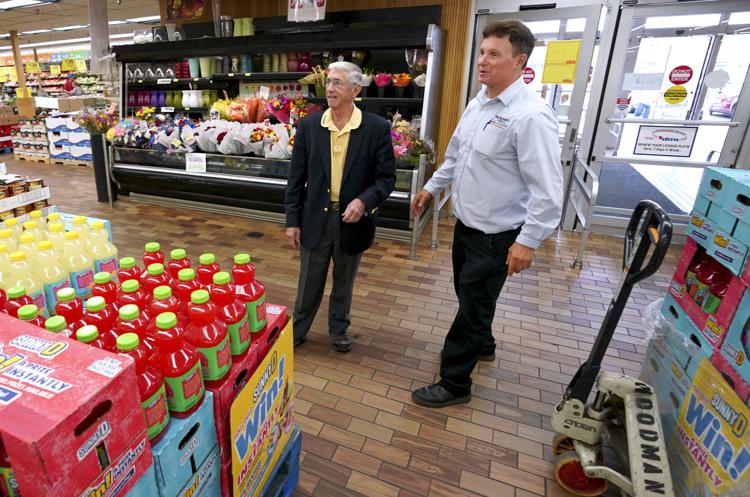 Later this summer, Woodman's plans to launch a mobile shopping app that allows customers to scan items with a phone and bypass the checkout lanes.
Entering its second century, Woodman's remains focused on slow, deliberate growth and staying true to its mission while continuing to adapt to new technologies.
"Everything evolves," Phil Woodman said. "Nothing is permanent in the world but change. I love it. Keep changing."
[Editor's Note: This story has been updated to reflect the location of Woodman's Onalaska store.]
The business news you need
With a weekly newsletter looking back at local history.