Jen and Don Van Wart started their women's clothing store, Twigs, almost on a whim.
But 15 years after opening the door on a small shop on Monroe Street, the couple has found success in the hypercompetitive world of retailing that includes prolific national chains and increasing online sales. On Cyber Monday, for example, online sales totaled $3.45 billion, a 12.1 percent increase over 2015, according to Adobe Digital Insights.
The Van Warts aren't intimidated by the numbers or the trends. Since founding their company a few weeks after the Sept. 11, 2001, terrorist attacks, they have moved twice to bigger and better locations and, in the past few weeks, expanded their store at the Hilldale Shopping Center. This spring they will open the doors on a second location about 70 miles to the east at The Corners of Brookfield, a 750,000-square-foot shopping center under construction at Interstate 94 and Bluemound Road.
"The benefit (of expansion) is making it easier for your guests, your customers, and that's what Hilldale offers us and that's what we're assuming we'll get (at The Corners) as well," Don Van Wart said. "When we stared taking a look at where The Corners was located, the traffic, the economics — all of the above — it just seemed to make sense."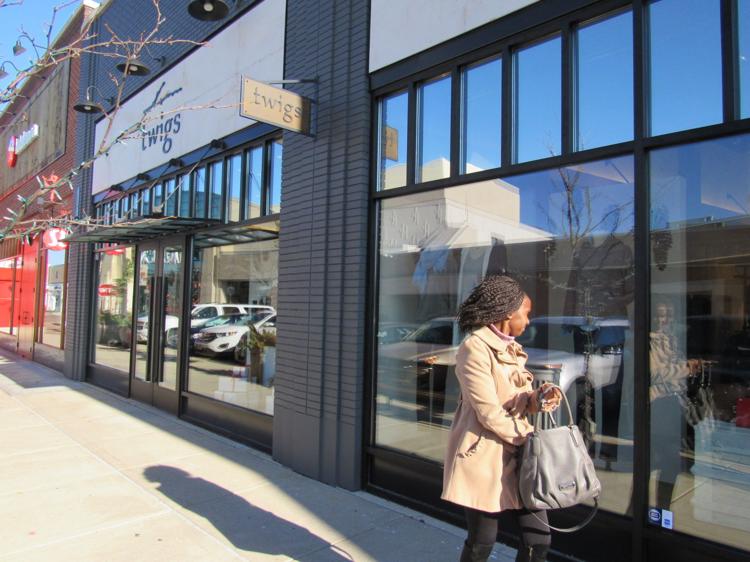 The Van Warts didn't consider other locations in Dane County, preferring one central location.
They signed their lease for the Brookfield location over a year ago, before they planned to expand their 1,600-square-foot Hilldale store to 2,200 square feet. The project included knocking out a wall and taking over a space most recently used by U.S. Cellular. The expansion has provided more space for designer clothes from Vince, Rag &Bone, Tory Burch and Citizens of Humanity. The improvements also include two comfortable soft chairs for lounging and a refrigerator stocked with complimentary San Pellegrino mineral water, Diet Coke and Shiner Bock beer.
"What we really wanted to do was make shopping at Twigs a more enjoyable experience," said Jen Van Wart, who is in charge of buying and marketing. "It was feeling very crowded, it was cramped, it was hard to see everything. It needed to be done. It really did."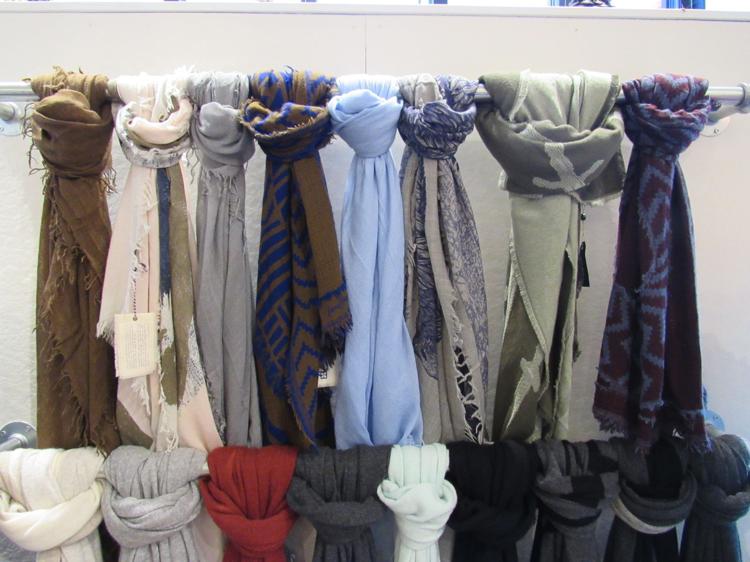 The Van Warts were living in New York where Jen was a trader and economist on Wall Street but where she had also worked for a time for a jewelry designer and at Saks Fifth Avenue. But they wanted to raise their children in Wisconsin, and in 2001 moved to Janesville, where Jen grew up and attended Craig High School.
Moving vans arrived at their home in New York just a few hours before the first plane crashed into north tower of the World Trade Center. Despite the chaos and uncertainty in the days, weeks and months that followed, Jen convinced Don to open a women's clothing store on Monroe Street in Madison. The store opened in late 2001, later moved to a larger space on the street and then, in 2012, moved to Hilldale.
"We have a very curated collection and we offer a lot of customer service and I think there's only so many markets in the country where you can actually do that anymore and compete," Jen Van Wart said. "People still want an experience. They want to be able to come in and not just see if something fits but also get the experience of coming in and having people suggest things for them. People are still looking for a human connection."
The store, where Hudson, the couple's 14-year-old Jack Russell terrier, also roams, is located across the street from where WS Development, the owner of Hilldale, is planning a major upgrade and likely new stores to the mall. The 55,000-square-foot plan would create a courtyard and provide more visibility and access to stores from the outside between Macy's and Sundance Cinemas. Work could begin in early 2017. In June 2015, Hilldale completed a $15 million, 53,000-square-foot redevelopment between Macy's and Metcalfe's Market that created an open-air corridor on the shopping center's north end.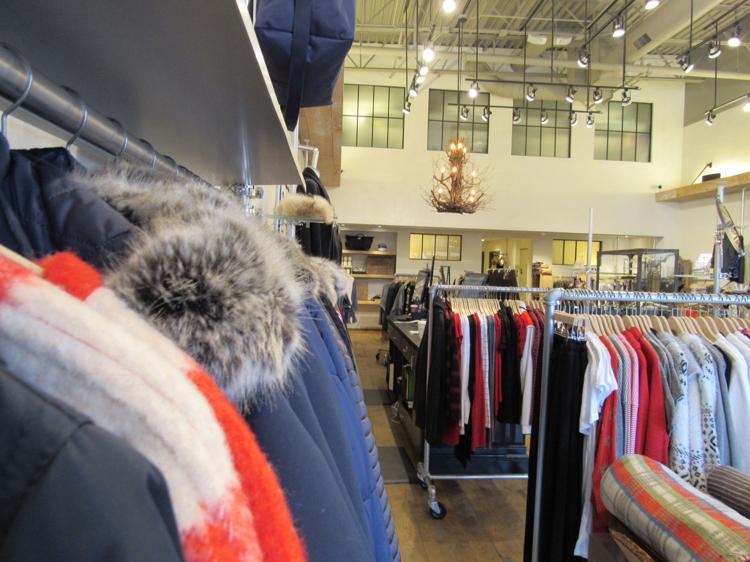 The improvements, especially those planned for the shopping center's south end, have the Van Warts excited about the traffic it could bring to their business. Their view across the street is now of a solid brick wall. The new plan calls for a park and open-air shopping experiences.
"Retail is not dead," Don Van Wart said. "You just have to do the right kind of retail."
Bethesda opens Christmas shops
Bethesda Lutheran Communities has opened three Christmas shops around the state and one of them is helping to rekindle retail in a historic building, if only for a few weeks.
You have free articles remaining.
Register for more free articles
Stay logged in to skip the surveys
The shops, located in Watertown, Horicon and Wisconsin Rapids, opened Oct. 28 and will be open through Dec. 17. The shops carry new and gently used Christmas items and decorations with the Watertown store partially staffed by high school students with disabilities to give them retail environment job skills. Volunteers work alongside the students, said Jack Vater, corporate director of Bethesda Enterprises, which also operates 18 year-round thrift shops in eight states.
This is the fifth year for a store in Horicon, second year in Wisconsin Rapids and first year in Watertown.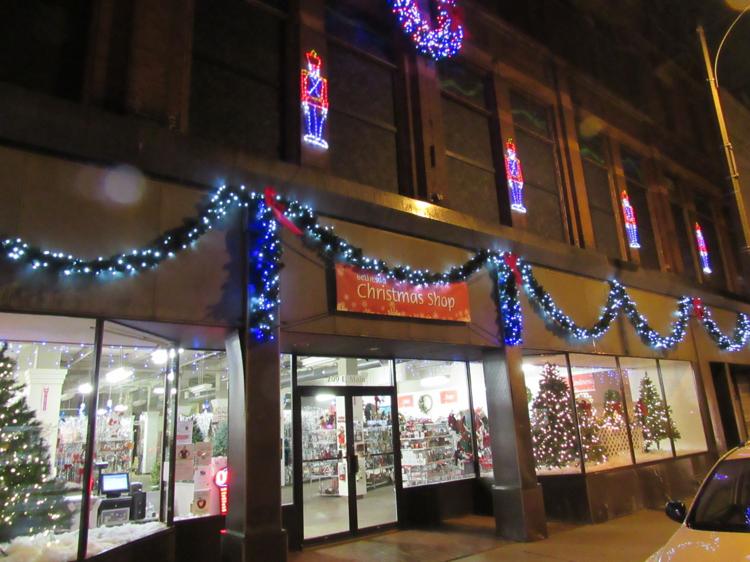 However, the Watertown store is not just drawing a crowd interested in Christmas decorations. Many have wandered into the space at 209 E. Main St. for a bit of nostalgia.
The store is located on the ground floor of the Schempf Building, constructed in 1855 by George S. Schempf after his return from the California gold rush. Schempf operated a dry goods store and later it was home to a Montgomery Ward, Kresge's dime store from 1958 to 1983 and a Kline's Department Store. The lunch counter is gone but the tin ceiling remains and the wooden floors still creak.
"A lot of people remember shopping here as a kid when it was a Kresge's and even some a little bit further back," Vater said. "The store has been very well received by the community."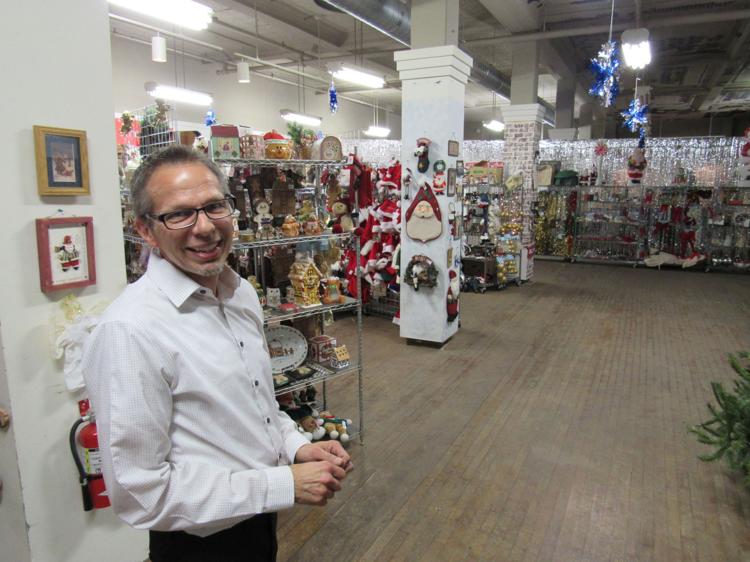 Space for the 3,000-square-foot Christmas store was donated by the owner of the building, Bill Lindborg, who has plans to renovate the three-story building for retail, commercial, a high-end restaurant, and event and office space.
Bethesda is a well-established national Christian organization that was founded in Watertown in 1904 to serve those with intellectual and developmental disabilities. By the 1960s, its sprawling campus along the Rock River on the city's southwest side was home to 660 people.
At about the same time, Bethesda began opening group homes in communities and now has 300 homes in 14 states serving about 2,000 people. The campus is still home to Bethesda's corporate offices but no longer houses residents.
Verona Road area businesses celebrate
The Verona Road Business Coalition will celebrate later this week the end of construction on Nesbitt Road, between County PD and Limestone Lane, and at the intersection of Williamsburg Way and Anton Drive.
A symbolic ribbon cutting ceremony will be held at 2 p.m. Thursday at the Wisconsin Bank & Trust branch office at the corner of Highway PD and Nesbitt Road. The event will include Fitchburg Mayor Steve Arnold and representatives from the Verona Road Business Coalition and state Department of Transportation.
Verona Road is undergoing a multi-year, multi-million dollar reconstruction and redesign. Stage 1 focused primarily on the Beltline, Verona Road interchange and Verona Road to Raymond Road, cost $139 million and took three years to complete.
The second stage between Raymond Road and just south of Highway PD could cost nearly $150 million. It includes construction of an underpass at Williamsburg Way and overpass at McKee Road and expanding Verona Road to six lanes from McKee Road to Raymond Road.
The initial schedule called for those improvements to occur between 2017 and 2020, but a lack of funding has Gov. Scott Walker proposing to push the work to between 2019 and 2022.
A second event, the Jingle & Mingle Holiday Open House, will be held all day Saturday with businesses along the corridor offering coffee and hot chocolate, kids' activities, movies, holiday cookie decorating, tours and tastings, warehouse sales and lunch specials.