With dozens of heavy-duty diesel trucks, Reynolds Transfer & Storage may not seem like a modern green business. But the Madison moving company has undertaken a raft of efforts aimed at reducing its environmental footprint.
The steps have been both modest — using rain barrels and encouraging employees to walk or bike to work — and bold — solar arrays on three warehouses that offset much of the company's energy use.
The motivations are both economic — greater efficiency translates to more profit — and moral, said Ben Reynolds, director of operations for the business his great-great-great-grandmother started in 1888.
"For me, it's a personal thing," said Reynolds, 30. "I believe the science. I believe that climate change is going to screw us all over. I want to make sure we're doing what we can."
At a time when the federal government has been largely indifferent to climate change, businesses like Reynolds are embracing sustainability like never before.
"Today the political impasse has caused government to be lagging the private sector when it comes to climate change," said Alex Flint, executive director of Alliance for Market Solutions, a conservative group trying to push the Republican Party to confront climate change.
"For corporations, climate is not really a politically divisive issue," he said. "They're not in denial."
President Donald Trump and prominent Republican leaders continue to question the scientific consensus that greenhouse gases such as carbon dioxide are the cause. Trump has vowed to withdraw from the Paris climate agreement, a multinational blueprint for limiting the rise of global temperatures.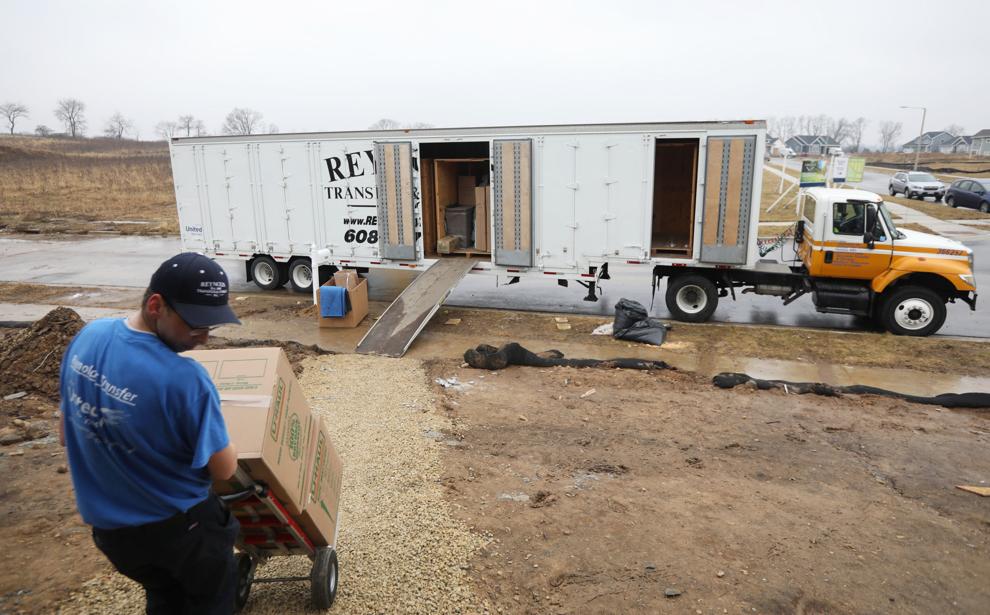 In the absence of government leadership, the responsibility for addressing the problem will largely fall on private sector businesses, which are responsible for 70 percent of global economic activity, said Jessy Servi Ortiz, incoming director of the Wisconsin Sustainable Business Council.
"We need leadership like we've never needed it before," Servi Ortiz told a recent gathering of business representatives. "You're the leaders."
Risk and revenue
While politicians debate the reality of a warming climate, scientists are warning of catastrophic impacts if no action is taken to curb greenhouse gas emissions.
In an increasingly global economy, businesses are already noticing. Rising sea levels, drought and increasingly intense storms and wildfires threaten assets and supply chains.
Almost no business is immune from the impacts of climate change, Servi Ortiz said.
And many corporations are anticipating there will eventually be a price for carbon emissions, which Flint argues should take the form of a carbon tax.
Good for the bottom line
Corporations have also learned that sustainability can bolster profit.
"Sustainability is the right thing to do, and it is good for business," said Tim Wiora, CEO of the Wisconsin Manufacturing Extension Partnership, a nonprofit consulting company that has helped 154 businesses save about $20 million through sustainability practices while saving some 85 million kilowatt-hours of electricity use and 193 million gallons of water use.
Those same businesses generated $22 million in new revenue from green products.
Since 2010, Wisconsin-based Kohler Co. has cut energy use by 20 percent and greenhouse gas emissions by 24 percent while cutting waste by more than half. The company aims to eliminate its direct greenhouse gas emissions while also producing products that conserve water and energy.
Kohler sustainability director Rob Zimmerman said there are no trade-offs involved: cutting waste benefits the environment, customers and the company.
"We're not doing this as a political statement," Zimmerman said. "We're doing this because it's good business."
For companies such as Milwaukee-based Johnson Controls, sustainability is a revenue engine.
"It's actually a megatrend," said Clay Nesler, vice president of global sustainability and regulatory affairs for the company's building technologies division.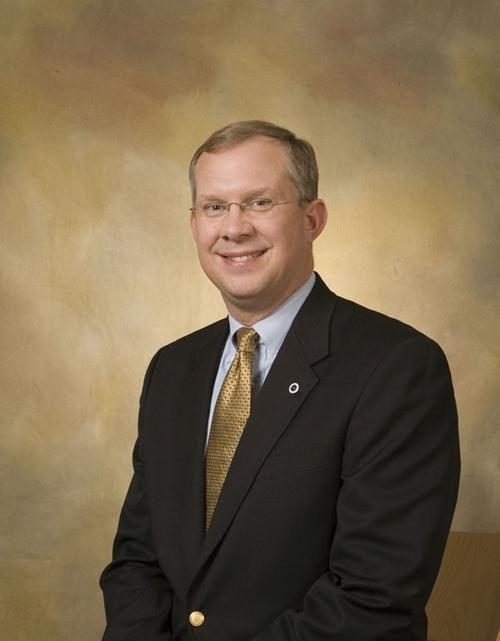 Nesler said his company is working on $1.5 billion worth of sustainable building projects that will cut carbon emissions, including a Hawaii college that is on track to be the nation's first campus completely powered with renewable energy.
"We're getting some pretty big impacts," he said.
Public pressure
Corporations are also responding to public pressure as customers, employees and investors put increasing value on sustainability.
"It's an expectation," said Tom Eggert, who started the Wisconsin Sustainable Business Council in 2007. "More and more customers, especially millennials, are interested in the footprint of products."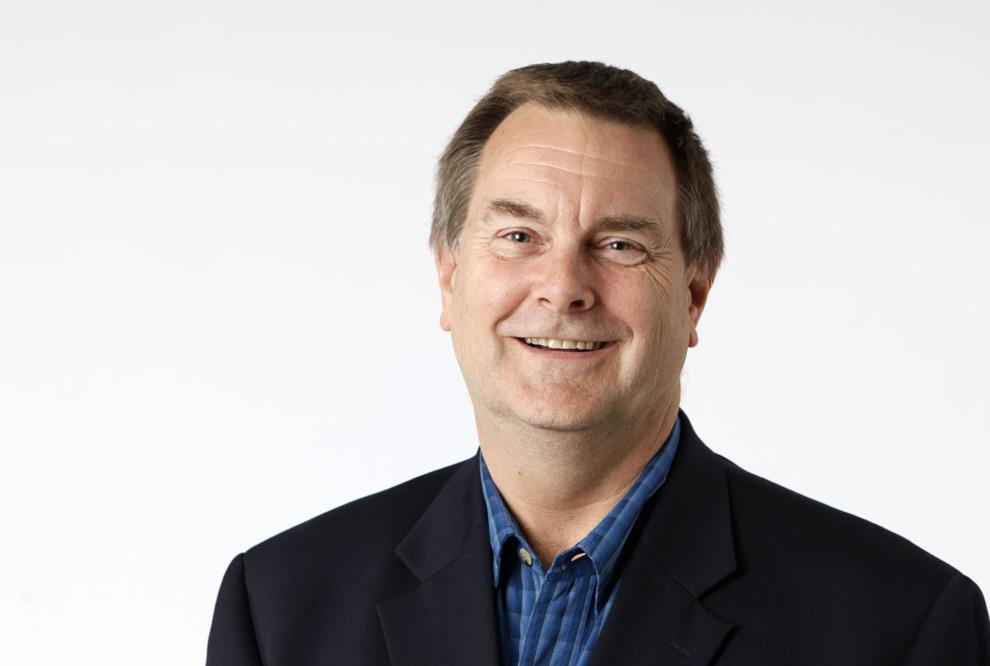 Public utilities — responding to customer and investor pressure as well as the rapidly falling cost of renewable energy — are leading the charge.
Alliant Energy, which serves nearly 1 million customers in Wisconsin and Iowa, has pledged to eliminate 80 percent of its carbon emissions by 2050. Earlier this month, Minnesota-based Xcel Energy announced plans to be carbon-free by mid-century.
"They're not doing that because the federal government or anyone else has put a gun to their head," said Bill Davis, executive director of the Sierra Club's Wisconsin chapter. "They're doing that because they're business people and they see the way things are going."
'A long way to go'
Despite the efforts of some, the business sector has a long way to go.
Energy companies continue to profit from fossil fuels. U.S. oil and gas production are at an all-time high, and even with the shift to renewable energy, electricity producers continue to burn more than 600 million tons of coal each year.
Davis points out that even with 80 percent reduction, utilities will still be pumping out a lot of carbon dioxide.
Reynolds acknowledges there are limitations to what he can do with existing technology. There's not yet a viable alternative to diesel trucks for long-distance routes, although Reynolds said his newer trucks have doubled their fuel efficiency — to 6 mpg.
"We are not sustainable," he said. "We are a company that wants to be sustainable. We have a long way to go."
'All hands on deck'
Despite the private-sector leadership, business leaders say there's still a role for government to play.
"I don't think we can let government off the hook," Zimmerman said. "Regulations drive innovation. Good ones do."
Don Ferber of the grassroots climate group Madison 350 said the federal government should be taking the lead.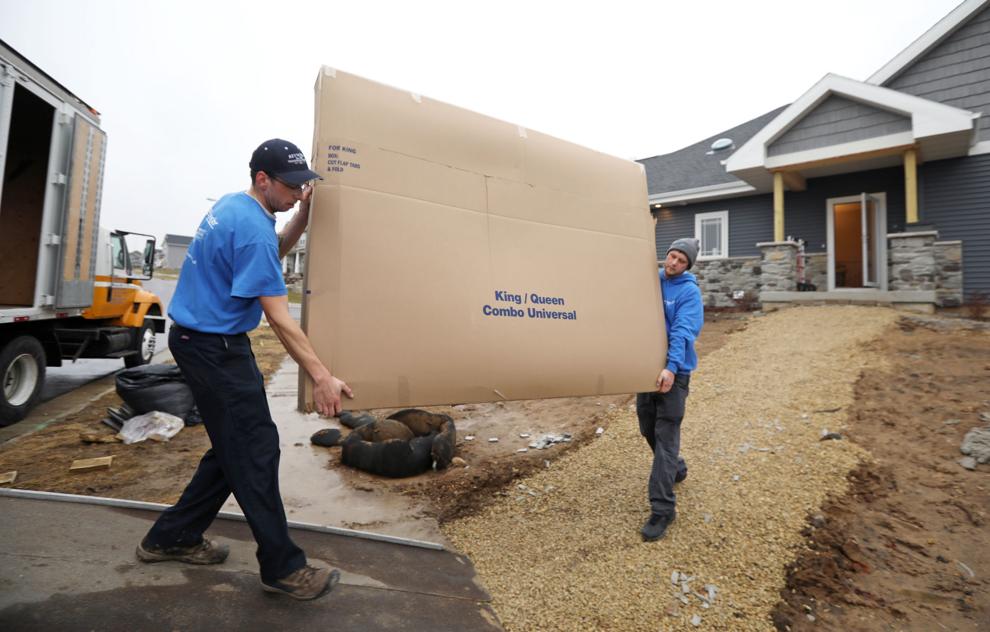 But even in the absence of federal and state action, cities and counties can play a big role. For example, Ferber said, the pending loss of Boulder, Colorado, which is in the process of terminating Xcel's utility franchise, may have pushed the utility to make bolder moves.
Flint said a carbon tax would be more effective than regulation.
"Companies frequently prefer the simplicity of a carbon tax," he said. "For a corporation the climate tax creates a market, and they know how to respond to markets."
Davis, of the Sierra Club, said while it's good that companies are taking action, government regulations and assistance could speed up the timelines.
"This is kind of an all-hands-on deck situation," Davis said.
Nesler isn't holding his breath.
"It ain't going to come from Washington," he said. "We're going to address this bottoms up more than waiting for our state Legislature or certainly the federal government."