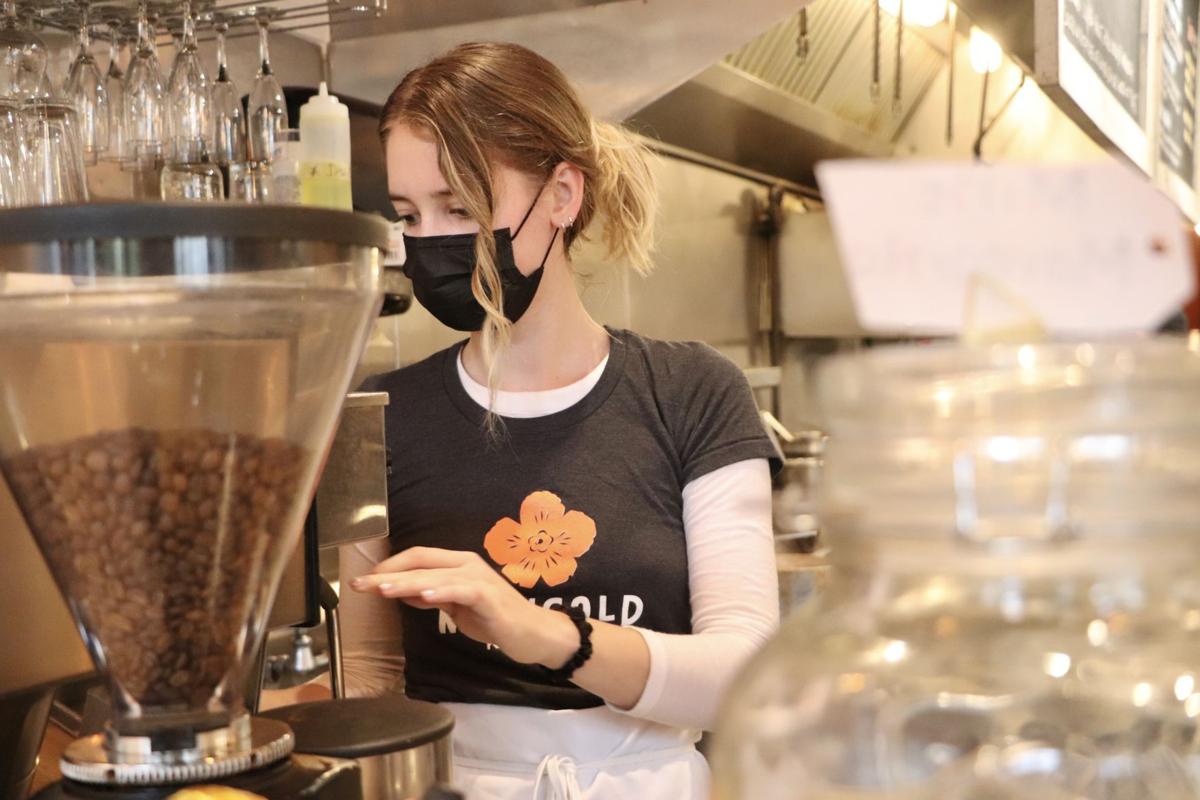 Two Madison-based startups that aim to fill hiring gaps in the restaurant industry, and for college students seeking internships, have taken the top two spots at a local, high-profile business pitch competition.
Taking first place at last month's Wisconsin Early Stage Symposium's Elevator Pitch Olympics contest was Madison-based Clock'd, which helps area restaurants and bars recruit employees, with plans to expand soon.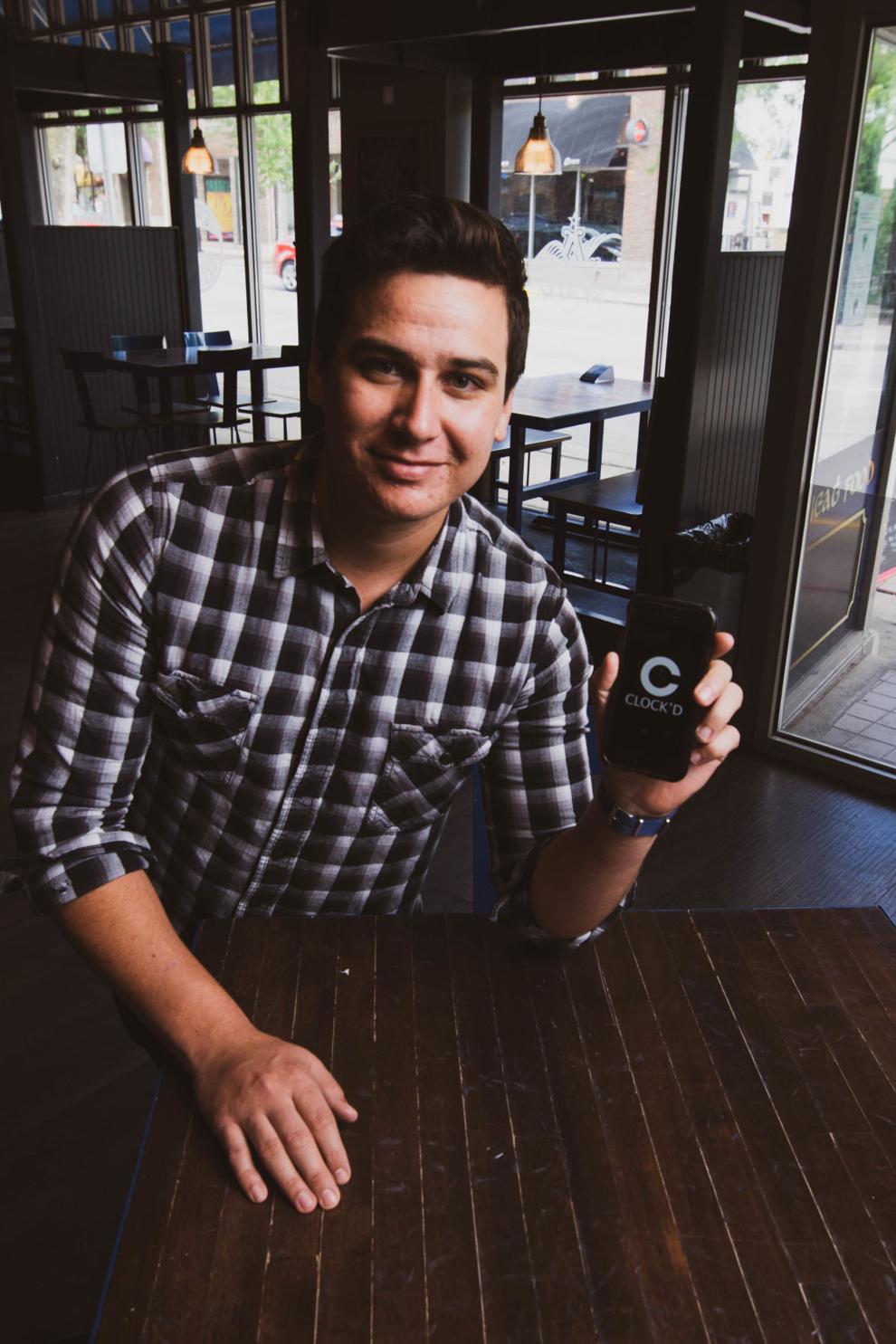 The wins come as businesses in the Madison area and around the nation grapple with workforce issues. People are quitting their jobs in record numbers in favor of higher pay and better conditions, and workplaces have been incentivized to find creative solutions to find talent.
The symposium is hosted every year by the Wisconsin Technology Council. And the Elevator Pitch is typically a main attraction of the conference, with young startups delivering 90-second pitches about their firm's premise to an audience of investors.
Marc LaPierre, Clock'd CEO and founder, said this year wasn't his first time pitching at the symposium.
Having founded Clock'd in 2017, LaPierre recalled a less than successful attempt at selling the company to investors.
"It went terribly," LaPierre said with a laugh.
Keegan Moldenhauer, CEO and founder of Internship on Demand, said he was "surprised and grateful" to receive second place.
It was his first large-scale event as the founder of a company, and for him "it was a great way to jump into the Madison ecosystem" having launched the startup in May 2020.
Clock'd had a completely different business model just under a half decade ago, existing to help businesses fill open shifts for a few hours at a time. LaPierre called it "Uber for jobs."
But in March 2020, a lot of Clock'd clients ended up shutting down as COVID-19 spread along with capacity restrictions on social gatherings.
"While we had downtime, I went through the data we collected over the past few years … surveys from clients," LaPierre said. "There were two trends for people using our platform. The first was that they were using it to cover hiring gaps."
The second was that the employees Clock'd sent its restaurants and bars were being hired permanently.
The beginning of the pandemic was also a time of growth for Internship On Demand.
Moldenhauer said he had an internship experience that was "profoundly impactful" for him as a UW-Madison graduate with a mechanical engineering background, so he felt compelled to help fellow students find employment amid COVID-19 — especially those who had lost out on internship opportunities.
He said he pulled up LinkedIn and messaged the career services director at UW-Platteville — a college well known for its engineering programs — to see how he could assist.
Higher wages, more flexibility
Clock'd has evolved to carry out its clients' recruiting and hiring processes, saving them time and allowing them to focus on other aspects of business, LaPierre said — particularly as restaurants and bars continue to navigate the throes of the pandemic.
To date, Clock'd has helped recruit over 120 employees for its 17-plus businesses, he said. The startup just took its first client from Mequon and plans to expand across the state.
"From what we are seeing from our platform, the worker shortage is real," LaPierre said, adding that trends indicate workers are applying for 3-5 positions at a time, and for wages topping $15 an hour. "If you take 24 hours to respond to a candidate, there's a 60% drop-off rate. At 48 hours, there's a 90% drop-off rate."
Clock'd client Marigold Kitchen, located in Downtown Madison, has hired workers through the startup, said co-owner Clark Heine.
Heine and co-owner Kristy each said while the food establishment was fortunate enough to have most of its staff back to work after a long closure, Clock'd has reduced how long the owners spend finding workers. The Heines bought Marigold in April 2021.
Instead, Kristy said Marigold has focused on helping its employees feel more supported.
The restaurant brought its wages up from the minimum to around $18-20 for tipped staff, and has embraced how workers want more flexibility in their hours.
Assisting college students
Like Clock'd, Internship On Demand recruits talent for the companies it works with. The startup also aims to provide day-to-day management by in-house mentors with industry experience.
"We have two main ways we can recruit students," Moldenhauer said. "The company is always going to have more applications than they do openings."
"There's an opportunity to recycle those (applicants) ... we can be there to give them an opportunity to boost their resume and even get an interview the next time around," he added.
The second way is going to college campuses and connecting with student organizations there.
Going forward, Moldenhauer said the startup has the goal of having five companies running paid programs with Internship On Demand. He also hopes for more investment leads.