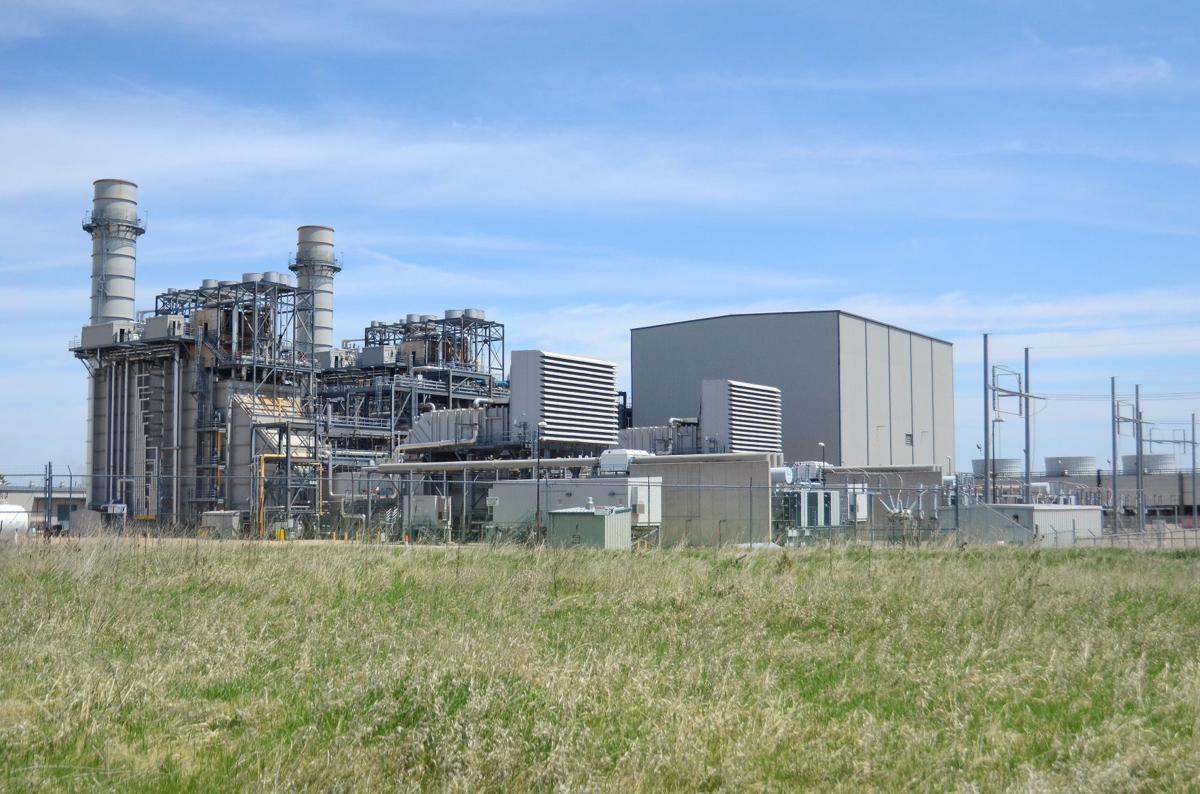 Wisconsin's investor-owned utility companies must give a total of $130 million to their customers in the form of credits on their July bills followed by monthly reductions, the Wisconsin Public Service Commission has ruled in a preliminary decision.
On a separate matter, the PSC has released a planning document that projects little growth in the state's use of electricity over the next six years and says Wisconsin residents pay less for power than the nationwide average.
The proposed July bill credit represents the first six months of tax savings the utilities will have amassed since Congress passed major changes to the tax code in late 2017, lowering the corporate tax rate from 35 percent to 21 percent.
"Every customer of an investor-owned utility (in Wisconsin) will receive some sort of bill credit," said PSC spokesman Matthew Spencer.
Specific amounts were not provided as part of the PSC's oral decision last Thursday so it is not clear yet how big each customer's credit will be. The amounts are expected to be included in the three-member panel's written decision when it is released in a few weeks.
For customers of Alliant Energy Corp., the six-month credit will total about $40 million for electricity customers and $4 million for natural gas customers, spokeswoman Annemarie Newman said.
"This is a good ruling for customers. It is consistent with our plans to return the tax savings to customers," Newman said.
Madison-based Alliant Energy provides electricity to nearly 1 million customers and natural gas to more than 400,000 customers in southern and central Wisconsin.
Madison Gas & Electric has estimated, in documents filed with the PSC, the six-month credit could amount to a total of $6 million to its electric customers and $2 million to natural gas customers.
"MGE believes this money belongs to our customers, and we are working to return it to them," spokesman Steve Schultz said.
MGE provides electricity to 151,000 customers in the Madison area and natural gas to 158,000 customers in southern and central Wisconsin.
Energy projections
A preliminary version of a biennial state energy planning report issued by the PSC last Thursday anticipates slow growth in electricity use, with peak demand expected to increase just 0.5 percent a year through 2024.
The 113-page draft Strategic Energy Assessment, projecting the state's energy picture through 2024, says Wisconsin should have adequate reserves of electricity over the next six years, except possibly in 2019, even though substantially more power sources will be eliminated than added.
Wisconsin's utility companies plan to retire 2,100 megawatts of generation by 2024 and to add 796 megawatts during that time. Among the generation slated to be shuttered permanently are the 320-megawatt Edgewater 4 power plant in Sheboygan, partly owned by Alliant Energy; several of Alliant's small natural gas-fired generators in the Beloit area; and several small MGE natural gas generators in the Madison area.
We Energies, of Milwaukee, already closed its 1,234-megawatt Pleasant Prairie coal-fired plant earlier this month.
"I think the challenge for Wisconsin has been that the utilities over-built the system, so we've had more power than we've needed for years and that's one of the reasons the rates have gone up so much higher than other Midwest states," said Tom Content, executive director of the Citizens Utility Board of Wisconsin.
Content said Wisconsin residential customers have seen their electric rates jump 37 percent since 2009 while inflation has risen 14 percent over that time period.
The draft report shows the average monthly bill for a residential customer of the state's large, investor-owned utility companies ranges from $85.52 to $106.13, with MGE at the top rate. Alliant customers pay an average of $90.81 a month for power, the report says. Rates are substantially lower for customers of municipal utilities.
Overall, according to an analysis of 2016 billing data by the U.S. Energy Information Administration, the average Wisconsin resident paid $96.08 a month for power compared to the U.S. average of $112.59, with rates as high as $130 a month in some regions.
However, a separate EIA chart showed Wisconsin's average 2016 residential electric rates were second-highest among eight Midwestern states, behind Indiana, and were the highest in the Midwest for commercial and industrial customers.
The draft report also says Wisconsin customers, on average, use less electricity per month than other Midwestern customers.
The proposed Cardinal-Hickory Creek transmission line from the town of Middleton to the Dubuque, Iowa, area is one of the major transmission additions anticipated between now and 2024, the report says. The 345-kilovolt line would cost up to $543 million, according to an application submitted to the PSC a week ago by the three utilities planning the project.
The PSC will hold a public hearing on the draft Strategic Energy Assessment report on June 19 at 1 p.m. at the Hill Farms Office Building, 4822 Madison Yards Way. The commission also is accepting comments through July 25, either via mail or emailed at psc.wi.gov under docket number 5-ES-109.
The business news you need
With a weekly newsletter looking back at local history.