Calling 2018 a volatile year for the stock market might just be an understatement.
After reaching record highs last fall with the market up 10 percent in September, the three major market indexes — the Dow Jones Industrial Average, the Standard & Poor's 500 and the Nasdaq Composite — all wound up with their biggest yearly decline since 2008.
The Dow ended 2018 down 5.6 percent from its closing price on Dec. 31, 2017, the S&P 500 declined 6.2 percent and the Nasdaq Composite decreased by 3.9 percent.
Sixteen of the 30 Dow stocks, or 53 percent, finished the year below the price where they started, and 66 percent of the S&P 500 — 329 stocks — slid down in 2018.
So it probably comes as no surprise that of the 54 publicly traded Wisconsin companies with stock prices above $1 per share, only 11 had "up" years, according to data from FactSet Research Systems, provided by Baird.
That's the smallest number since 2008 when only seven of the 60 Wisconsin stocks closed the year higher.
"I wouldn't want to say that people shouldn't be too upset about their market losses. It's always upsetting to lose money, and that's human nature," said Katherine Schoen, senior vice president at the Baird investment firm in Milwaukee. "But in the investing landscape, a year is a relatively short period."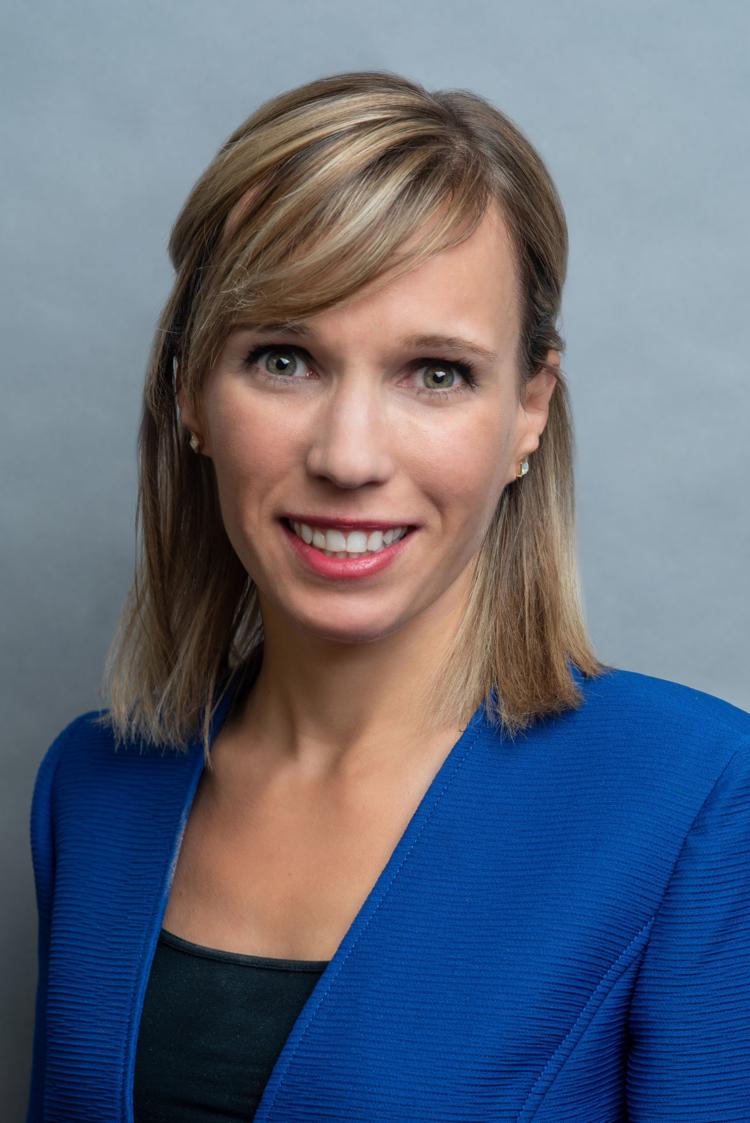 Schoen said corporations were reporting unusually big earnings growth last year, partly because of the benefits they reaped from federal tax reform. That level of growth is not expected to continue, she said.
Even with the ups and downs of the market, two Madison area stocks — Mount Horeb work wear company Duluth Holdings and cancer diagnostics developer Exact Sciences, of Madison, were among the state's highest earners for 2018 while two other locals — consumer products company Spectrum Brands, of Middleton, and Madison biopharmaceutical company Cellectar Biosciences — had some of the largest declines.
Marcus Corp., the Milwaukee hotel and theater chain, was the biggest gainer over the period, ending 2018 at $39.50, an increase of 44.4 percent over its 2017 close at $27.35.
Duluth Holdings draws praise
Duluth Holdings, parent of Duluth Trading, came in second, finishing the year at $25.23, up 41.3 percent over its year-ago closing price of $17.85.
Research analyst Michael Kawamoto, of D.A. Davidson & Co. was upbeat about the company in a research note last October, saying it is "not just a Midwest brand; Duluth Trading is resonating from coast to coast" as it expands its chain of retail stores.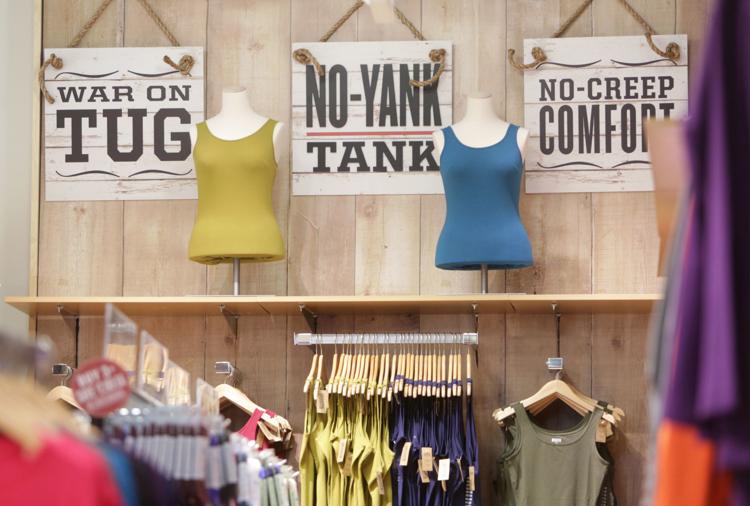 Kawamoto said the stores are a great way to gain new customers by letting them touch and try on Duluth's whimsically marketed accessories and clothing, "giving them more appreciation for the company's unique innovations." He rated the stock a "buy" and projected its price could reach $38 within 12 to 18 months.
More recently, D.A. Davidson analyst John Morris was a bit more cautious but still enthusiastic about the company in a December research note. He said Duluth's management team is "top-notch" and has done "an exemplary job" managing rising labor and freight costs and investing in both retail and online sales options.
Morris said, though, he would like to see how well new technology systems perform and a more stable profit. Morris gave the stock a "neutral" rating with a $30 price target.
William Blair analyst Dylan Carden said Duluth shares are his "top pick for 2019" among the specialty retail stocks he follows. Carden said while the company's costs have been high, he thinks a new inventory management system and a decreasing need to advertise will temper expenses over the next few years.
Exact Sciences flies high
Exact Sciences stock jumped to a record high of $82.85 in December, before ending the year at $63.10 — still 20.1 percent higher than its 2017 close at $52.54. That was enough to rate Exact as the fourth highest gainer among Wisconsin stocks in 2018.
Analyst Doug Schenkel of the Cowen investment firm rated the stock to "outperform" in its market and said, in a Jan. 6 research note, shares could hit $100 in the next year.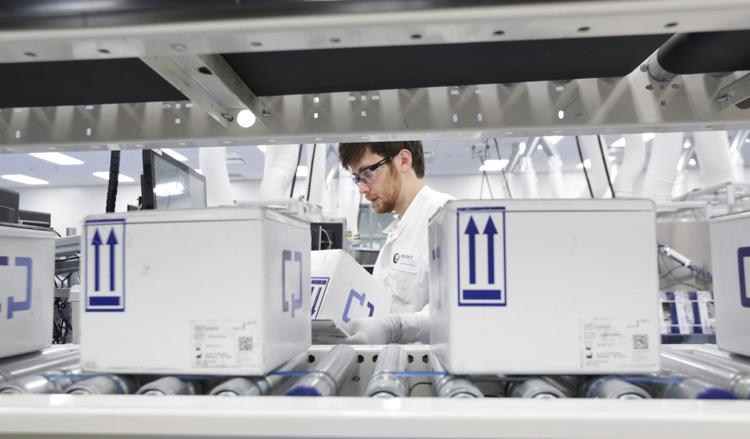 "This was a very strong end to the year," Schenkel wrote. He said getting drug giant Pfizer to help market Cologuard and Exact's expected request to expand use of the test from the current 50-and-above population to those age 45 and up bode well for 2019 and beyond.
Brian Weinstein, partner and analyst at William Blair, underlined the significance of getting Pfizer to market Cologuard. Pfizer has "the top sales force in the world, arguably," Weinstein said in an interview, and "brings an immediate air of credibility" to meetings with physicians.
Weinstein praised CEO Kevin Conroy and Exact's leaders: "There is nobody better than this management team," he said.
You have free articles remaining.
Register for more free articles
Stay logged in to skip the surveys
If there is any reason for caution with Exact Sciences, it lies in the company's rapid growth, Weinstein said. Exact is building a second Cologuard processing lab and is up to 1,900 employees, 1,500 of them in the Madison area. One year ago, the company had 1,200 employees, 850 of them here.
"They have to manage that growth" so the company can meet its timelines, Weinstein said.
Another threat, he said, is if a competitor develops an accurate blood test for colorectal cancer, as an alternative to the Cologuard stool test. "But Exact is leading the charge on that, as well," said Weinstein. "They may be the one to figure it out, if anybody does."
Kohl's stock gains
Menomonee Falls-based Kohl's Corp. stock soared to $83.28 in 2018 before ending at $66.34, a 22.3 percent rise from its 2017 year-end price.
Edward Jones analyst Brian Yarbrough said Kohl's' $4.6 billion in revenue and 98-cents-per-share profit were higher than expected in the third quarter that ended Nov. 3.
Yarbrough gave the stock a "hold" rating, though.
"While we give management credit for the recent strategy of new fresh merchandise, a new loyalty program, an updated beauty section, and improved marketing around branded products, we just don't believe this is leading to consistent sales growth," he wrote in a Dec. 20 research note.
Yarbrough said competition in the department store industry is "fiercer than ever" and not likely to ease. He said Kohl's should close more of its 85,000-square-foot stores and replace them with stores less than half the size.
Tough year for industrials
The other Wisconsin stocks that ended 2018 on the positive side are: National Presto Industries, Brady Corp., Fiserv, WEC Energy Group, Bank First National Corp., Badger Meter and Generac Holdings.
Health care was the best performing sector, Baird's Schoen said, while industrial and financial stocks fared poorly, as both sectors ended the year down 13 percent.
"Wisconsin has a lot of industrials and financials," she said.
They include: Rockwell Automation, which makes automation products for factories, peaked at $209.38 a share during the year but ended 2018 at $150.48, down 23.4 percent from the year before. Specialty truck manufacturer Oshkosh Corp. hit $100.26 earlier but closed the year at $61.31, down 32.5 percent from 2017's close.
First Business Financial Services, of Madison, parent of First Business Bank, rose to $26.95 during the year but closed at $19.51, down 11.8 percent from its 2017 year-end price of $22.12.
Since inheriting some bad loans when it acquired a subsidiary in Kansas in 2014, First Business has been working to strengthen its credit policies and rebuild its Small Business Administration loan program in Kansas, but "results have been uneven," wrote Raymond James analyst Daniel Cardenas, in an October research note.
D.A. Davidson analyst Kevin Reevey said, though, he thinks the turnaround is starting to "bear fruit" and SBA lending should help drive loan origination and profits for the bank in the coming years.
Among other local stocks: Alliant Energy Corp. stock closed at $42.25, down 0.8 percent; MGE Energy closed at $59.96, down 5 percent; Dodgeville apparel retailer Lands' End closed at $14.21, a 27.3 percent decline; and Sonic Foundry, with products to stream video, moved its shares from Nasdaq to the over-the-counter market.
Falling from favor
The biggest percentage drop was for Cellectar Biosciences, a Madison drug development company. Its stock ended at $1.55 a share, down from $13.70, an 88.7 percent decline.
The biggest drop in dollars-and-cents was for Spectrum Brands Holdings. Shares of the Middleton consumer products company had risen to $119 during the year but closed at $42.25, a 59.8 percent decline from the 2017 close of $105.11 per share.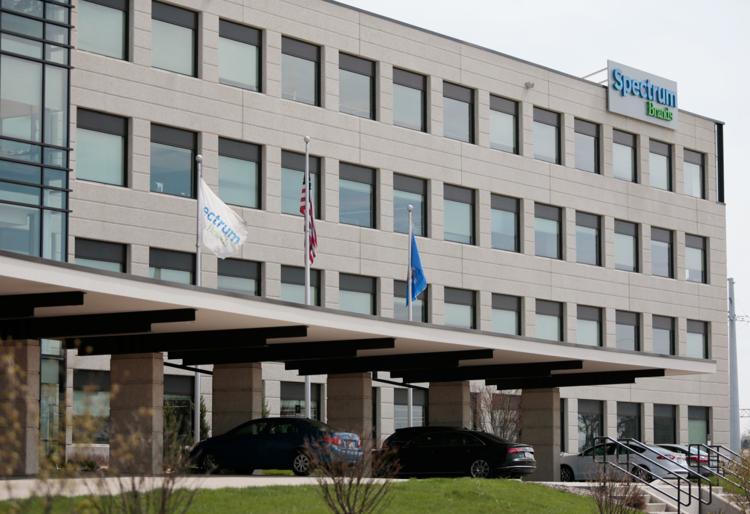 But Raymond James analyst Joseph Altobello took the company to task for its fourth-quarter results, calling them "an unmitigated disaster," citing operation inefficiencies at the auto care factory in Ohio and lower sales in the pet and home and garden divisions.
"Adding insult to injury, management announced that senior executives can sell up to $20 million in stock back to the company — hardly a vote of confidence," Altobello wrote, in a November research note.
Baird's Schoen said while the stock market's year-end fall was disappointing, it doesn't mean Wisconsin stocks are doing poorly. "Some volatility is always expected," she said.
Stocks could remain "choppy" for now, Schoen said, but Baird does not anticipate a recession in 2019 and the second half of the year is expected to be stronger.
She encourages clients to take a long-term approach. "For the long term — and from an economic standpoint — we're in downtown Milwaukee and there's tons of cranes. It feels so much better than it did six, seven or eight years ago," Schoen said.