The amount of venture capital invested in Wisconsin companies has more than tripled during the past five years, but the state still lags behind its Midwestern neighbors.
A driving force behind growing startups, venture capital can be the lifeblood of a small business looking to create new jobs, capitalize on discoveries made at the state's universities or expand its product sales.
"The key to a thriving entrepreneurial climate is access to capital," said John Neis, Venture Investors executive managing director. "If we want to create the kinds of high-growth companies with high-paying employment, we need to have venture capital."
As entrepreneurs, venture capitalists and other investors prepare to gather in Madison early next month for the Wisconsin Technology Council's Early Stage Symposium, business leaders say continued support and patience are key to building capital for Wisconsin's startups.
"We're definitely on the right track, but it's a very long track," Technology Council president Tom Still said.
Mount Horeb-based American Provenance relied on $500,000 in venture capital to launch direct sales to consumers through its website. The all-natural deodorant and grooming products company founded by a former science teacher had its products in brick-and-mortar stores such as HyVee and Whole Foods but needed to get into online sales, founder Kyle LaFond said.
The benefit "was well beyond financial resources," said LaFond, who is planning to raise another round of venture capital to expand into more national retailers.
Snapping up scraps
The lion's share of venture capital is invested on the coasts — particularly in Silicon Valley, New York and Massachusetts — leaving Wisconsin and every other state essentially snapping up scraps.
Investments in Wisconsin companies have grown from $91.55 million in 2013 to $287.12 million in 2018, according to the National Venture Capital Association.
But that's still far short of other Midwestern states. Last year, investments reached $813 million in Minnesota, more than $475 million in Michigan and more than $375 million in Indiana, according to the association.
Meanwhile, investments in California-based companies exceeded $80 billion in 2018.
State government as well as business professionals in the state have made efforts to boost the appeal of Wisconsin and its small businesses, but other regions started encouraging investment in similar ways years ago, Still said.
"It's like being 20th or 25th in a race where the first four horses crossed the finish line long ago," Still said.
Venture capital, explained
Venture capital firms are run by fund managers who solicit money that can be invested in growing businesses in exchange for an ownership stake in the business. The idea is that if a company is successful the fund's ownership stake will be worth much more than the initial investment when the business is sold or has an initial public offering on the stock market, known as "exits." This is when the fund and its investors make their profits and the firms take their percentage.
Venture capital investments in startups can take years to generate profits, and the investments are high-risk as well. About 20% of new businesses fail within the first year and about 50% fail within five years, according to the U.S. Bureau of Labor Statistics. Harvard professor Shikhar Ghosh told the Wall Street Journal in 2012 that his research showed 30 to 40% of venture capital-backed startups failing and losing all money that was invested.
To make up for a fund's statistically inevitable losses, at least some of the startups need to be huge successes.
Winnow Fund manager Richelle Martin said her firm, which is still raising its first investment fund, is focused on investing in pre-revenue companies. These companies haven't made profits yet, but Martin said the potential of getting in on the next big idea is worth the risk.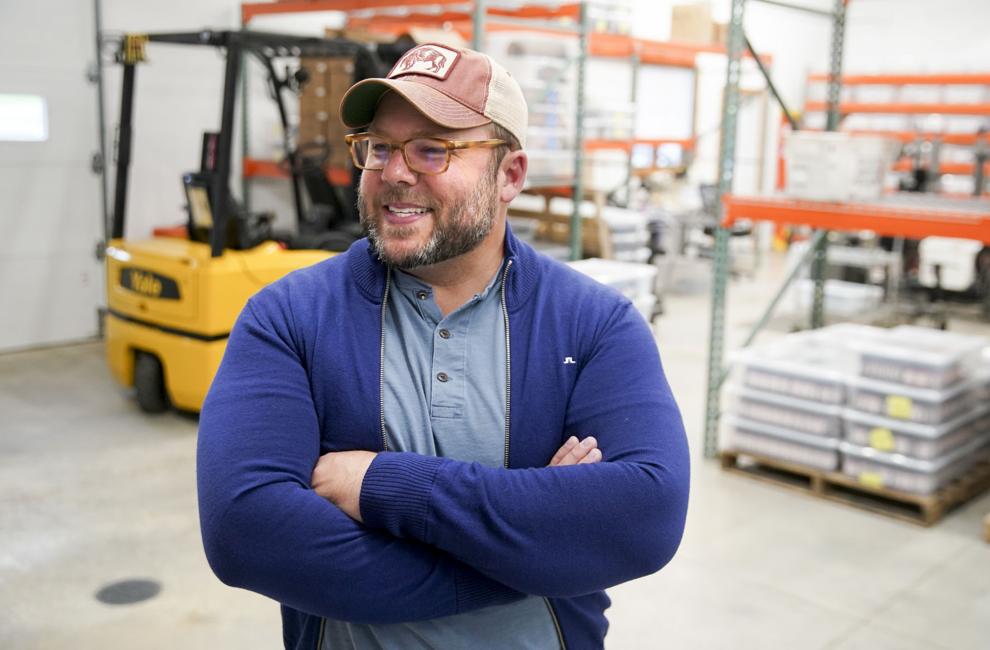 "The highest risk (company) is often the place where you see the biggest return," said Martin, who is one of few women managing a venture capital fund.
Not every company is suited for venture capital. Some might prefer to maintain full ownership through borrowing money from banks while others might prefer to secure investments from "angels" — high-dollar investors, often wealthy individuals — who take a more passive role in the growth of the company.
Contests jump-start investment
When biochemist Katie Brenner, with co-founders Doug Weibel and Jodi Schroll, launched bluDiagnostics, a company creating a test to identify hormone levels in a woman's saliva to determine fertility, she knew that venture capital investment was going to be needed to develop the test.
"For us there was never really an option," Brenner said. "We had a pretty heavy lift for development. At the same time, our product has a lot of potential to have explosive growth."
Winning the top prize at the Wisconsin Governor's Business Plan in 2015 really jump-started investment in bluDiagnostics, Brenner said. The company was able to make vital connections to state and national investor networks, which led to raising more than $3 million.
"It helped to sort of elevate general public awareness of bluDiagnostics, and then we were able to meet individuals who were really able to kick off our seed funding," Brenner said.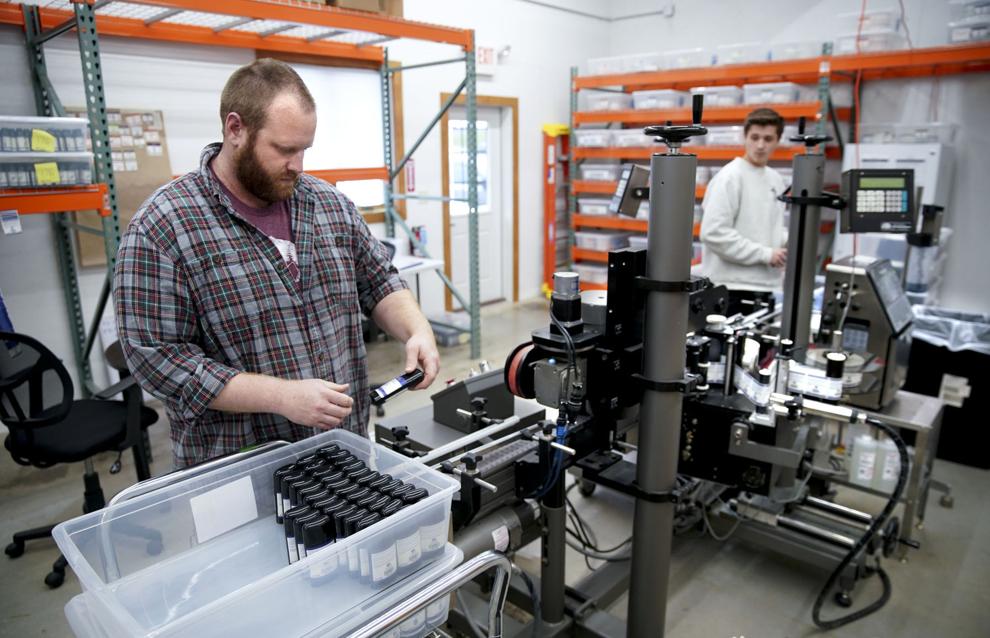 Contests like Pressure Chamber and the Governor's Business Plan competition draw crowds of investors for startup founders to pitch their ideas. Because these contests focus on Wisconsin companies specifically, they raise the profile of state businesses and lead venture capital firms to invest their money in the state, Still said.
State support
The state encourages new startups and venture capital investments with significant tax credits for both the businesses and small business investors, according to Wisconsin Economic Development Corp. documents.
"I think the state has made some good strides in creating the overall infrastructure," Still said.
The state also created a fund of state money to invest into home-grown venture capital firms, such as the Winnebago Seed Fund and Rock River Capital Partners, which are committed to investing in Wisconsin-based startups. Known as the Badger Fund of Funds, managed by Sun Mountain Kegonsa, $25 million in state money and an additional $5 million in private investments will be disbursed to these in-state venture capital firms over the life of the fund.
The Badger Fund of Funds gives new, in-state venture capitalists a start, but they cannot rely solely on state funds — for every $1 invested by the state, another $2.50 in private investment must be raised.
"Our new companies need investment to grow and develop disruptive, innovative technology and ideas," state Department of Administration Secretary Joel Brennan said. "This can, and is, being done in every corner of our great state leveraging Wisconsin's competitive advantages."
The Badger Fund of Funds has not yet generated any returns, according to state documents. Still said venture capital investments require patience, because funds will often run several years without seeing any returns. The state's fund is no different.
"There is a chance, and I hope a very good one, that the state of Wisconsin will get a lot of money back," Still said.
Continued support
To maintain steady venture capital growth in the state, Greg Robinson, managing director of 4490 Ventures, said the state government should keep business-friendly policies such as tax credits, and private business should encourage more investment and growth in startups.
"People should come together rather than expecting someone else to do it," Robinson said.
Areas that see high amounts of venture capital investments have business communities where new startups are encouraged, even by big companies, who can themselves invest in venture capital firms or even create their own firms, Robinson said.
Successful Wisconsin startups also generate their own publicity to encourage investment by showing that new businesses can thrive in Wisconsin, Venture Investors' Neis said.
"We've had some success stories in the state, and when you have some success stories, that makes people not want to miss the next one," Neis said. "It persuades people that yes, in fact, you can do this here and do well. That makes people more open and willing in placing the bets."
Even though startups would have a larger investment pool to draw from on the coasts, some business leaders say there are benefits to staying in Wisconsin that go beyond the lower costs of living.
"I don't think for us we could do this on the coasts," LaFond said. "Having our facility here and having such wonderful employees and having such a supportive community behind us, I don't know if that would have been possible anywhere else."