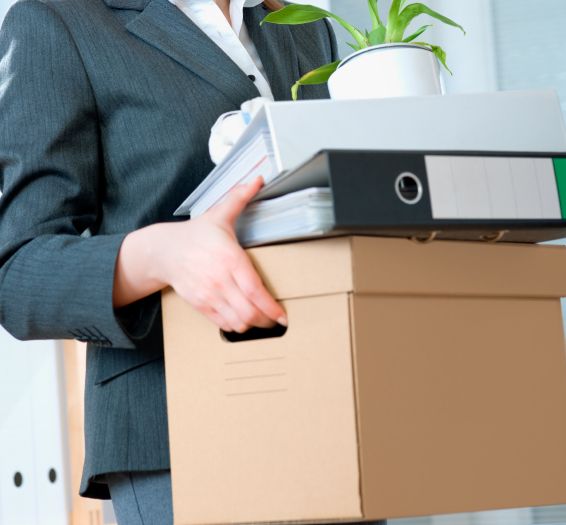 Wisconsin saw the largest percentage decrease in employment in the nation during the 12 months ending in March, a new report by the U.S. Bureau of Labor Statistics said.
During that time period, while 27 states and the District of Columbia saw significant job increases, only Wisconsin saw "statistically significant" job losses, the report said.
From March 2011 to March 2012, the state lost 23,900 jobs, for the country's largest percentage decrease, at 0.9 percent.
Of the 23,900 jobs lost in Wisconsin in that period, 17,900 were from the public sector and 6,000 were from the private sector, according to the BLS. (Note: Jobs and unemployment rate data in the BLS report for all the states and D.C. refers to non-farm employment.)
Wisconsin also had the third-worst employment losses for March compared to the previous month, with 4,500 fewer jobs than it had in February, the report said. Only Ohio and New Jersey were worse, with 9,500 and 8,600 fewer jobs, respectively.
But Wisconsin also was one of 18 states to post a statistically significant decrease in its unemployment rate compared to March 2011, the report noted. Wisconsin's rate fell from 7.6 percent to 6.8 percent during that time period, a difference of 0.8 percentage points. Alabama and Michigan had the nation's biggest jobless drops from March 2011, both falling about 2 percentage points, the report said.
"Wisconsin's economy is turning around, but there is still a lot of work to do," said Cullen Werwie, spokesman for Gov. Scott Walker. "The state has added over 15,000 private sector jobs since the start of the year, and the state's unemployment rate is down to 6.8 percent. A year ago the unemployment rate was 7.6 percent; now it's at its lowest since 2008."
In addition, John Dipko, spokesman for the state Department of Workforce Development, noted new business formations in Wisconsin this year were up 12.2 percent through March, compared with the same period in 2011. He also said state tax revenue collections were up 4.2 percent in the first quarter of this year, compared with January-March of 2011.
You have free articles remaining.
But Democrats blamed Wisconsin's worrisome employment numbers on Walker and his policies, such as cuts to public education and vocational training.
"Scott Walker says he wants to make history and, shamefully, he has — making Wisconsin the national leader in job loss," said Mike Tate, chairman of the Democratic Party of Wisconsin.
The largest statistically significant job gains for March over February were in New York, at 19,100 more, followed by Arizona, at 13,500 gains, and Massachusetts, at 8,700.
Over the previous 12 months ending in March, the biggest job gains posted were in Texas, at 245,700, California, at 181,000, and New York, at 155,300.
The nation's lowest unemployment rate was in North Dakota, at 3 percent in March, followed by Nebraska at 4 percent.
Nevada had the nation's highest unemployment rate, at 12 percent in March, followed by Rhode island and California, posting rates of 11.1 percent, and 11 percent, respectively.
BLS reported the national jobless rate was 8.2 percent in March, about the same as February's rate but down 0.7 percent compared with March 2011.
All the figures were listed as seasonally adjusted by the BLS report.
— State Journal reporter Mary Spicuzza contributed to this report.