Downtown Madison is about to get another infusion of cheese.
The owner of Wisconsin Cheese Mart, a staple on Milwaukee's Old World Third Street since 1938, is converting a former chocolate shop near the top of State Street into a second location that will sell 300 Wisconsin cheeses and offer tastings and wine and beer pairing events.
Located at 119 State St., the shop is scheduled to open July 1 and is designed to capture business from the estimated 3 million people who walk through the 100 block each year, said Ken McNulty, who along with his wife, Melissa, purchased Wisconsin Cheese Mart in 2003.
"The foot traffic on State Street is just unbelievable," McNulty said. "Madison should be a great market for us. We sell a lot online and this will help get people to buy cheese online from us when they get home."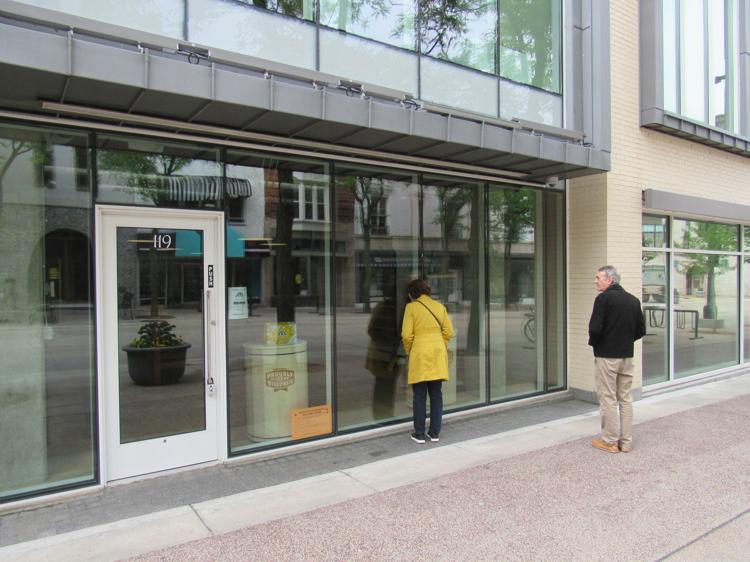 The 1,500-square-foot shop, in a space most recently occupied by Red Elephant Chocolate, is expected to employ between six and 10 people and has two large open cooler cases that will be stocked with cheese, about 95% of which will be from Wisconsin, McNulty said.
The shop will also serve up cheese boards, baked cheese curds, soft pretzels, Usinger bratwursts on pretzel buns and seven different types of grilled cheese sandwiches. The sandwiches include some with ingredients like pesto aioli and oven roasted turkey; Gruyere, five-year cheddar and sun dried tomatoes; and another with hard salami and two choices of cheese.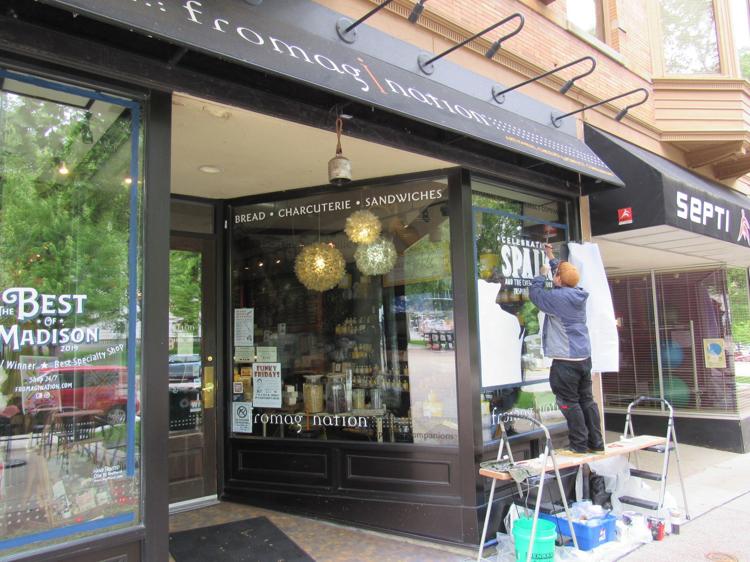 For the past 12 years, the Capitol Square has been home to Fromagination, an awarding-winning cheese shop at 12 S. Carroll St., while the Dane County Farmers' Market hosts cheesemakers from throughout the state each Saturday for seven months out of the year. The addition of Wisconsin Cheese Mart comes nine years after the closing of the House of Wisconsin Cheese, a business founded on the Capitol Square in 1933 which moved to 107 State Street in 1989 before closing in 2010.
Ken Monteleone, owner of Fromagination, said his shop is home to 100 cheeses, about 80% of which are from Wisconsin. He welcomes the addition of another retailer to the Downtown, even though it may provide direct competition.
You have free articles remaining.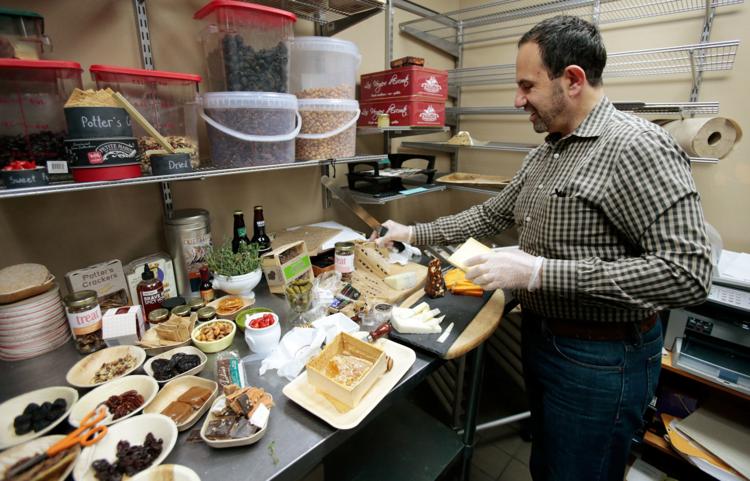 "I've been in business for 12 years and I've seen a lot of changes in that 12 years, and it's encouraging that businesses want to enter our Downtown shopping district," said Monteleone. "There's a lot more people living in our neighborhood and Wisconsin continues to be a destination for tech companies, so we think there's a lot of opportunity in our neighborhood."
Besides cheese, Fromagination offers up lunch sandwiches and macaroni and cheese dishes, salads and cheese plates to go. The shop does catering, hosts food tours and offers classes on cheese. It also features cheese from different parts of the world but connects those cheeses with similar Wisconsin cheesemakers. For example, Spain, a top producer of sheep's milk cheese, is currently being featured at the shop, but local sheep's milk producers like Hidden Springs Creamery in Westby and Landmark Creamery in Paoli, are also being celebrated.
"I think it's still growing," Monteleone said of the state's artisan cheese industry. "I don't think it's reached its peak."
Wisconsin again led the nation in cheese production in 2018 with 3.422 billion pounds produced, an increase of 1.3% over 2017, with specialty cheese production growing at about 1%, to 803 million pounds, an increase of 4 million pounds over 2017. Of the state's 118 cheese plants, 99 manufacture at least one type of specialty cheese, according to U.S. Department of Agriculture data. The state is also home to both the U.S. and World championship cheese contests held in alternating years and presented by the Wisconsin Cheese Makers Association.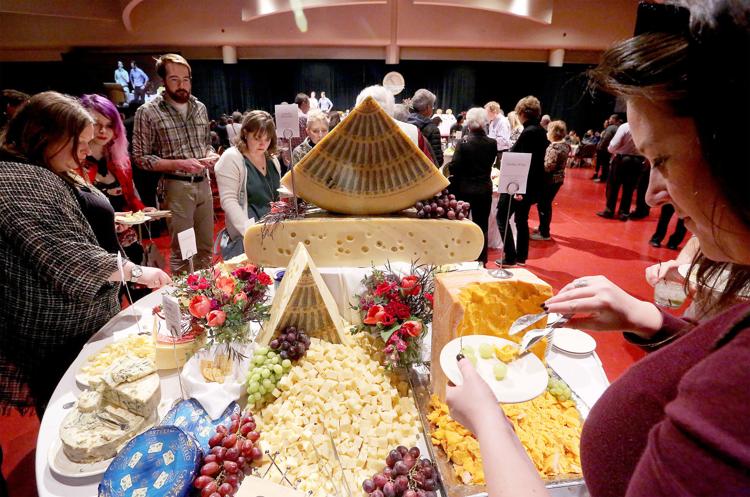 For McNulty, the Madison location is a natural extension for his Wisconsin Cheese Mart.
McNulty's grandfather founded a food brokerage business in Milwaukee in 1939 and McNulty worked for the family food business before heading off to colleges in Oregon, Austria and Germany. A stint in the U.S. Air Force followed where he became a Russian translator and found himself stationed in Berlin during the fall of the Berlin Wall in 1989. McNulty then spent more than 15 years as a management and software consultant in Germany and Chicago before returning to Milwaukee in 2003 to buy the Cheese Mart.
McNulty said he's been working on bringing a store to Madison for the past six months and said that even though his Milwaukee store is just a block from the Fiserv Forum, just steps from the Milwaukee River a half block from Mader's, one of the country's most well-known German restaurants, the new Madison location will get four times the traffic walking past. It's across the street from Ian's Pizza and on the same block as Vom Fass, Shoo, Clary's Gourmet Popcorn and Teddywedgers. The Wisconsin Veteran's Museum and Wisconsin Historical Society Museum are a half-block away along with the State Capitol.
"We want to get those tourists," McNulty said.
Send retail-related tips and story ideas to badams@madison.com or call Barry Adams at 608-252-6148.