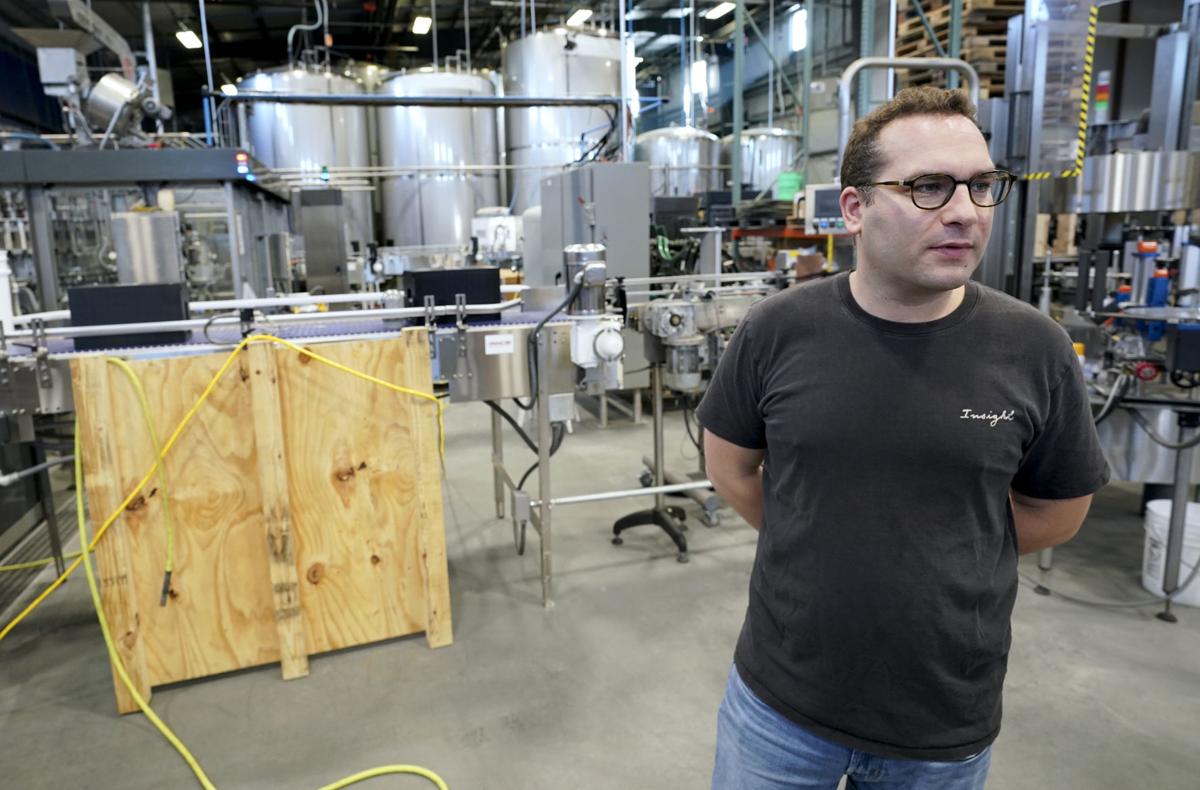 Wisconsin businesses have been approved for nearly $7.3 billion in emergency loans to help weather the COVID-19 pandemic, but one month into a near economic shutdown many have yet to see a dime and they say they need more help.
It's unclear where that help will come from after the Small Business Administration announced Thursday that all of the $349 billion Paycheck Protection Program authorized by Congress last month is spoken for, and the agency is no longer accepting applications.
"We've got to get the funds to Main Street," said Bill Smith, Wisconsin state director for the NFIB, an association representing small businesses.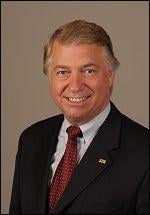 More than 90% of small businesses surveyed have been affected by the coronavirus and associated shutdowns, which Gov. Tony Evers has extended to May 26 with some restrictions relaxed. Smith said about half only had enough cash to survive for a month or two.
"They're trying to hang in there ... but it's a finite process," he said. "When the doors are locked, it's pretty hard to get customers in."
As of Monday, the SBA had approved 31,702 loans totaling nearly $7.3 billion for Wisconsin businesses — more than all but nine other states.
The rules say banks must close the loans within 10 days of approval, but the SBA has not said how much of the money has been delivered nor how many loan applications were still pending or denied.
Octopi Brewing in Waunakee is still producing teas, sodas and bottled water for supermarkets but was forced to close its taproom and kitchen.
Owner Isaac Showaki said he moved some taproom employees into production but had to furlough some workers last week while waiting on his loan, which he received Tuesday.
"We couldn't hold on any longer," Showaki said.
The loans are available to small businesses — generally those with fewer than 500 employees — and are capped at 2.5 times the average monthly payroll.
The NFIB found more than a quarter of small businesses haven't been able to qualify for loans — in most cases because their banks aren't participating and banks that are weren't taking on new customers.
That was the case for the popular Norske Nook restaurant chain, according to U.S. Sen. Tammy Baldwin, D-Madison, who called on the SBA last week to make "immediate changes" to the application process and also loosen restrictions to allow businesses to use the funds to pay rent.
While he's still in business, his wife's Middleton barber shop, Bluejay Barbering, was forced to close, and Fonzen said their bank wasn't offering paycheck protection loans. After being turned down by local banks, Fonzen turned to PayPal's online Loanbuilder app but wasn't able to log in on Wednesday.
"We need the loan, as a family," he said. "We're going to start hemorrhaging money pretty soon."
It's up to banks to process the applications and make the loans, which are guaranteed by the government. So long as three-quarters of the money is used to cover payroll (and the rest on mortgage, rent or utilities), the loans will be forgiven.
With the SBA rolling out the program just a week after Congress authorized it, banks were struggling to get clear direction, said Rose Oswald Poels, president of the Wisconsin Bankers Association.
"Every day there's a change or new guidance," she said. "The rules aren't final. They're being written as we live."
Anxious time
Robbie Young, owner of Coulee Bicycle Co. in Onalaska, said he learned Monday that his loan was approved, though he had yet to see the money Thursday.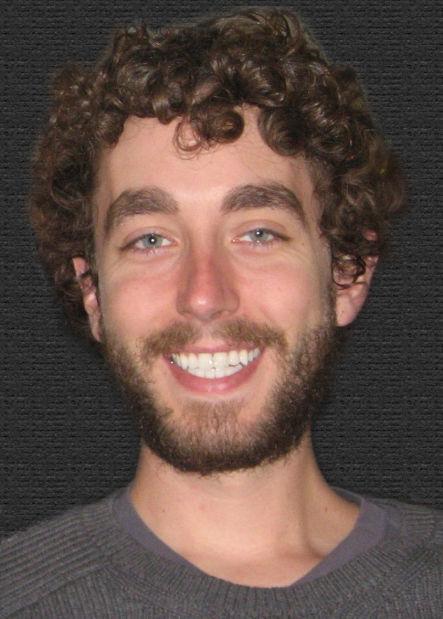 As an essential business, he is able to stay open but has limited customer interactions as a precaution. Young said the funds will allow him to bring back two employees who have been furloughed or had their hours cut.
"We're doing OK, but it's tough," he said. "Being a bike shop, you save up money to weather the winter. It's time to start making money."
Systemic limits
Because loans through the Paycheck Protection Program are based on 2019 payroll, fast-growing businesses like Octopi are at a disadvantage.
"That's the main reason we couldn't keep everybody," said Showaki, who added about 30 employees in the past year.
Money is available through a Federal Reserve emergency loan program, but Showaki said the limits on existing debt keep growing businesses like his from participating.
"Everybody needs more help," Showaki said. "We're very grateful for what's available, but what's available is not enough."
Photos: A look at how COVID-19 is affecting Wisconsin
Middleton High drive-up graduation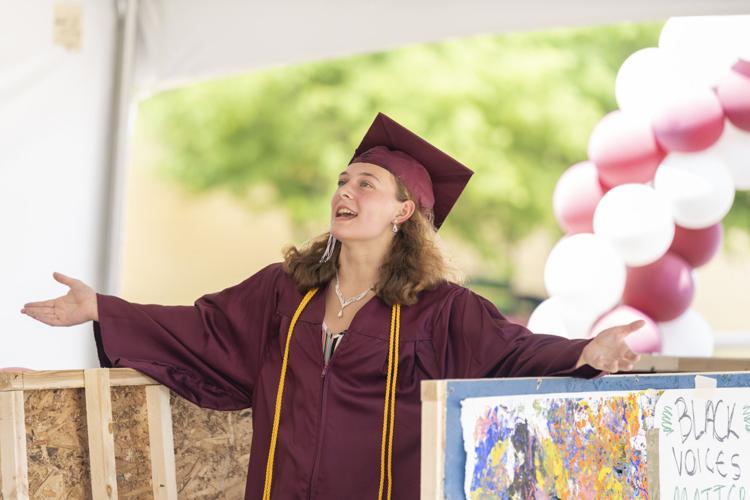 Anti-mask protest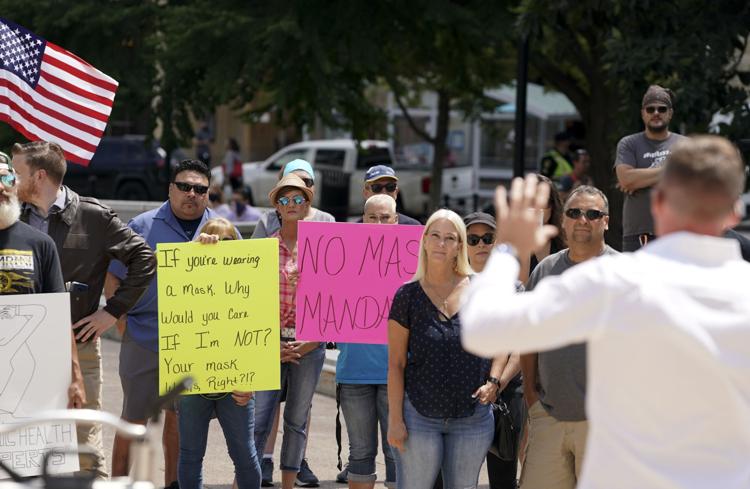 Making COVID-19 masks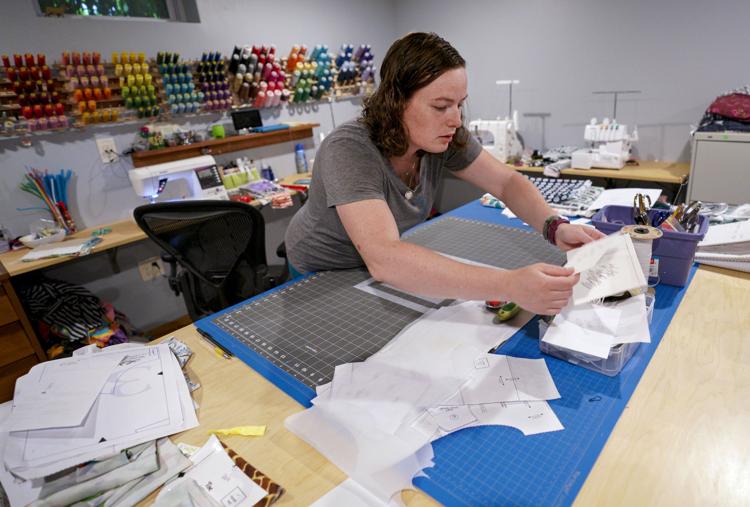 Shortage of coins
Goodman Pool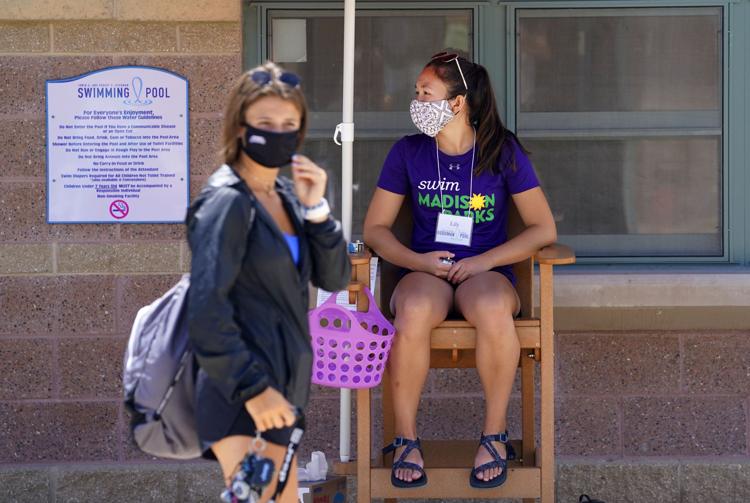 Goodman Pool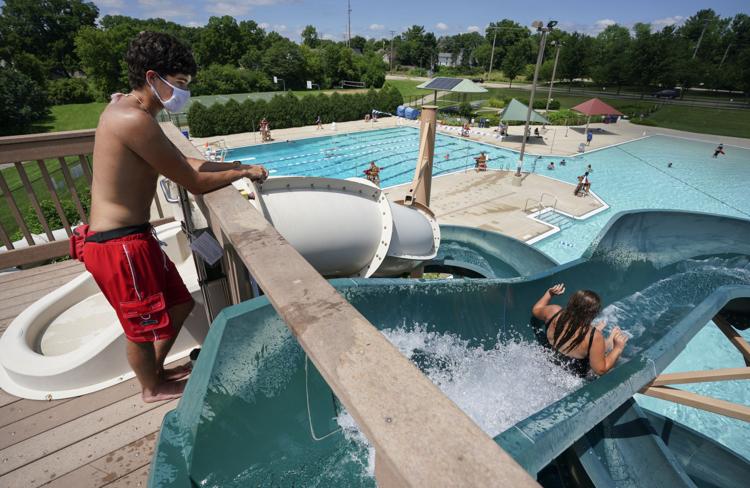 Goodman Pool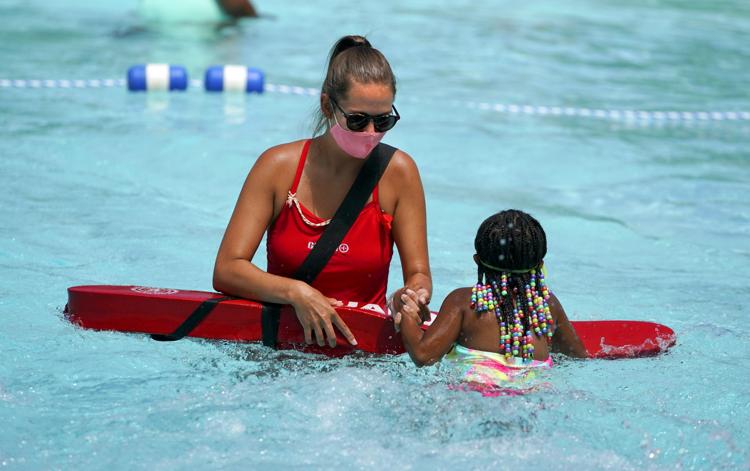 Goodman Pool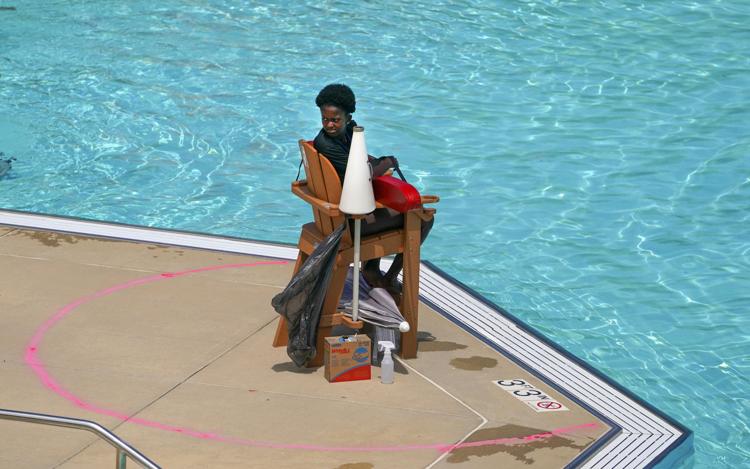 YMCA summer camp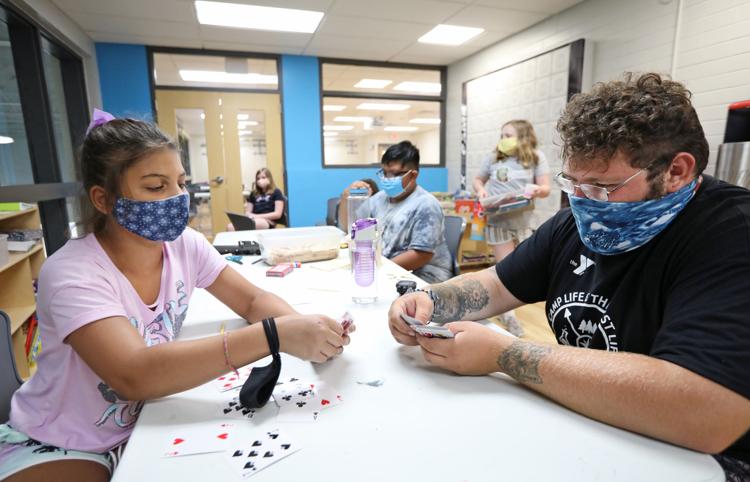 100,000 masks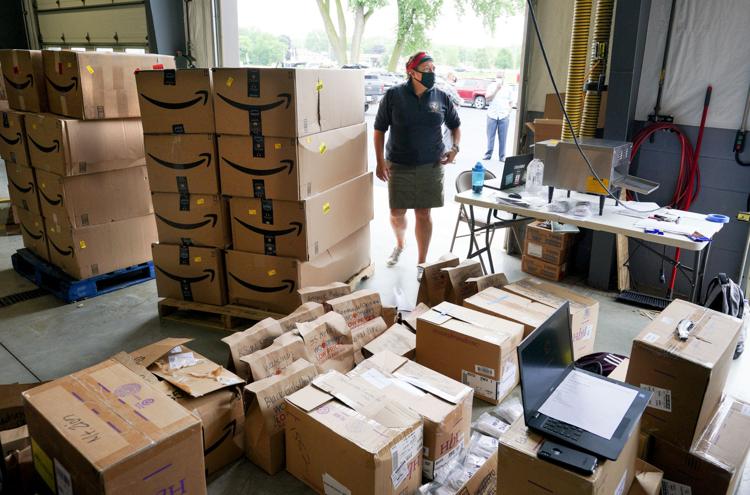 Contact tracing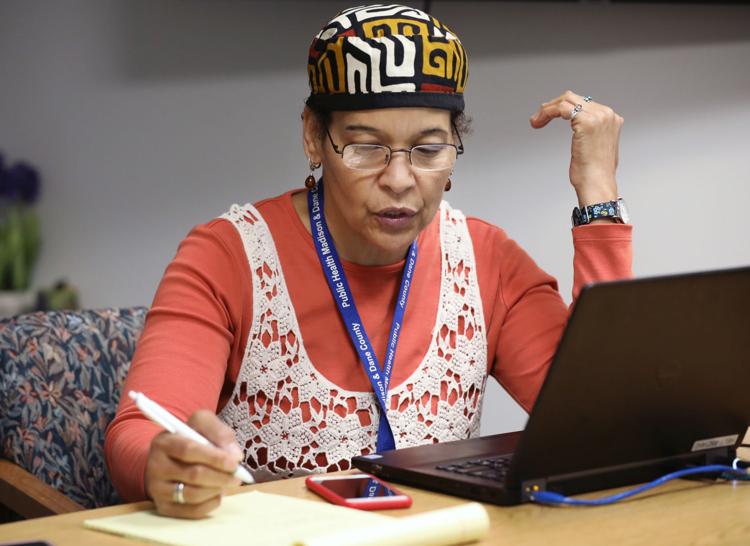 Doctor talking to patient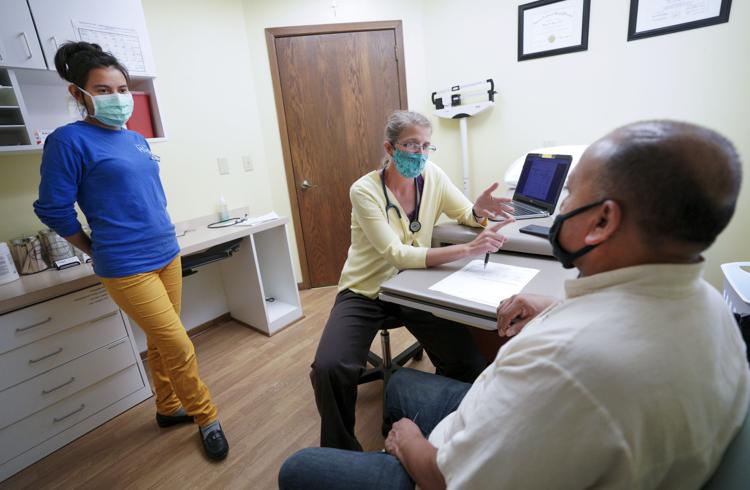 Outdoor class at Pinnacle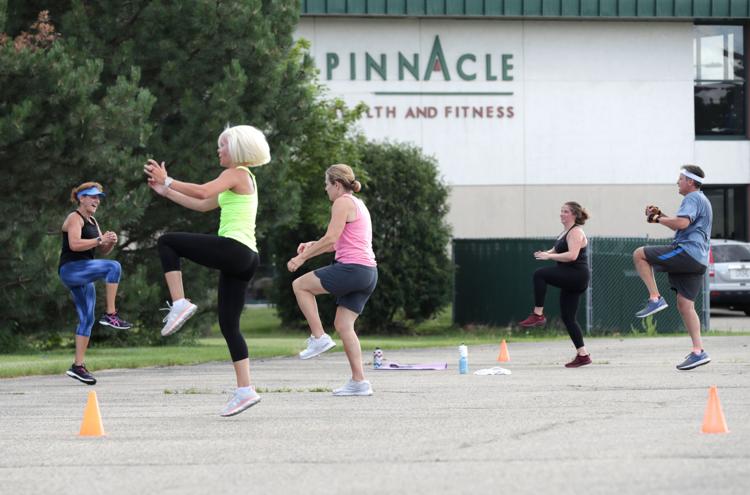 Punching bag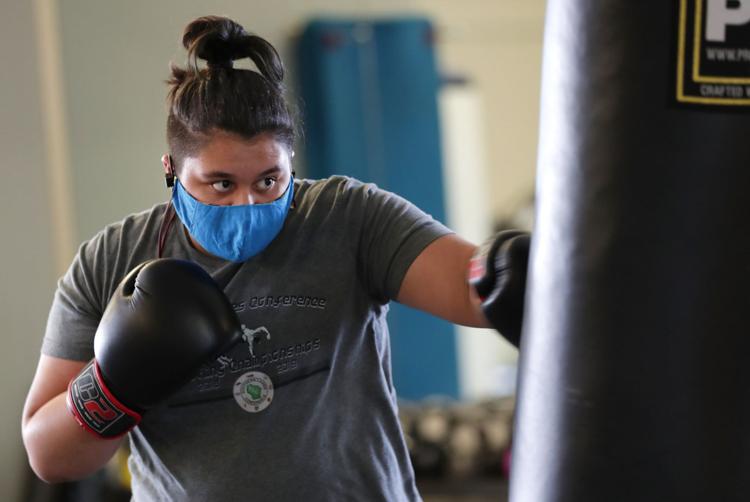 Starlite 14 drive-in theater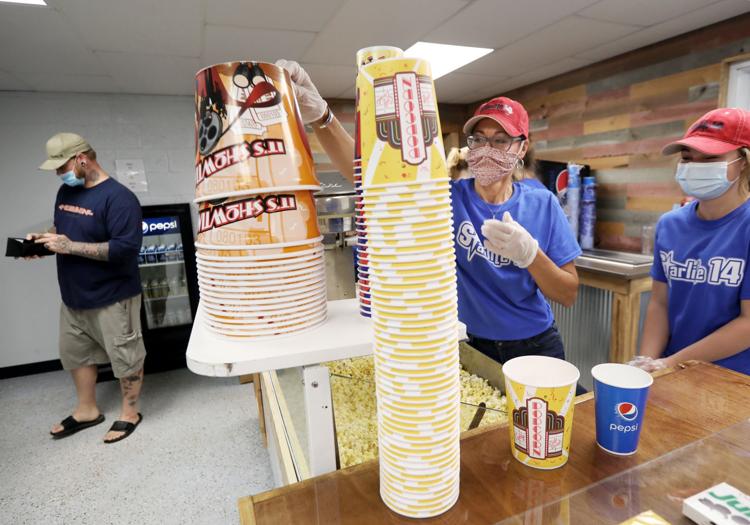 Starlite 14 drive-in theater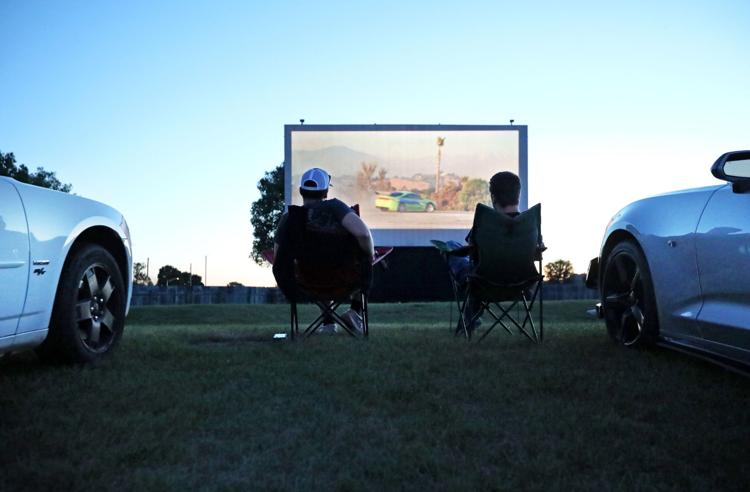 Masks to be required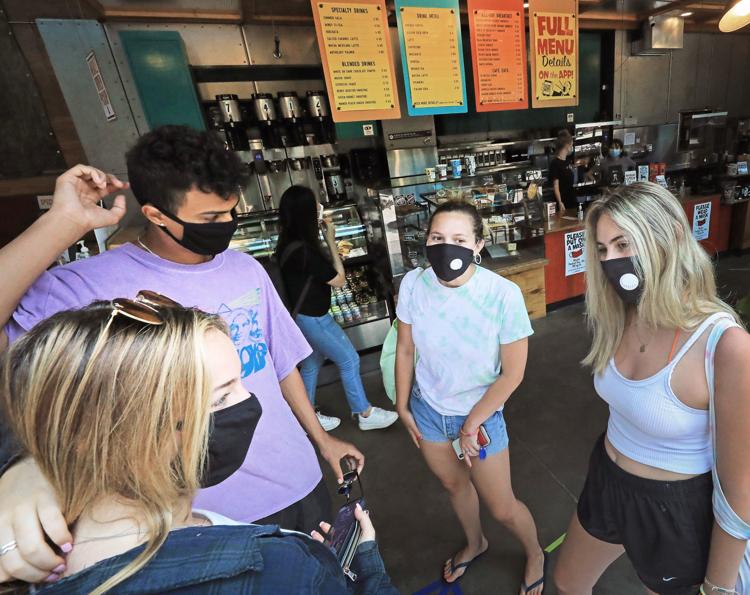 News conference on masks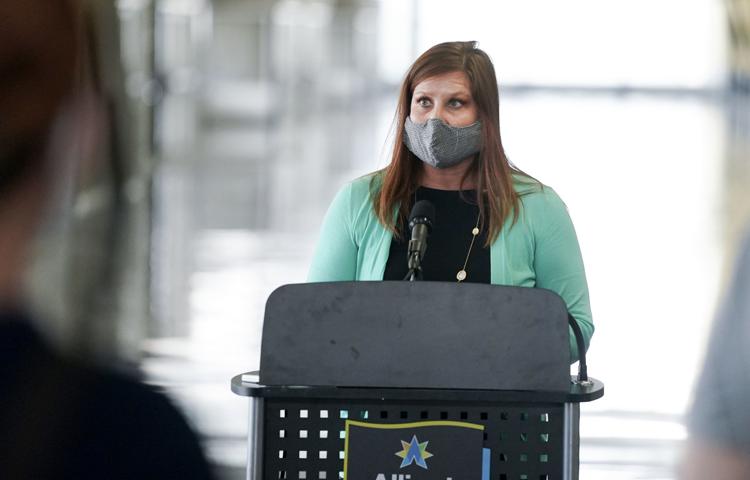 Covid cleaning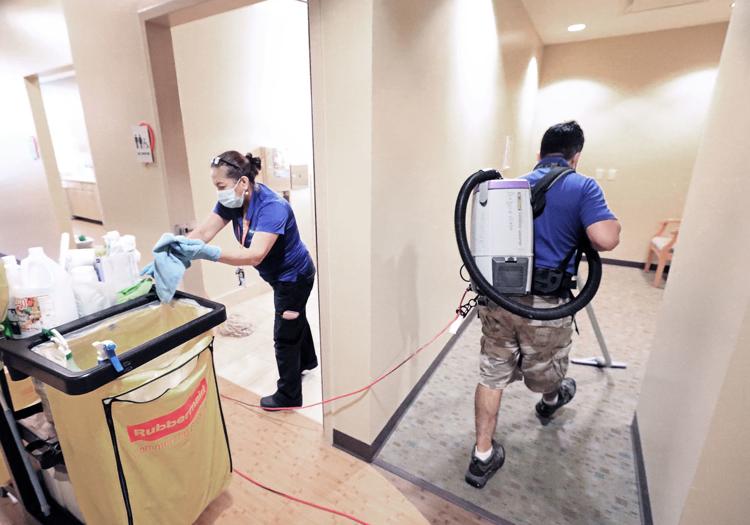 Bar closings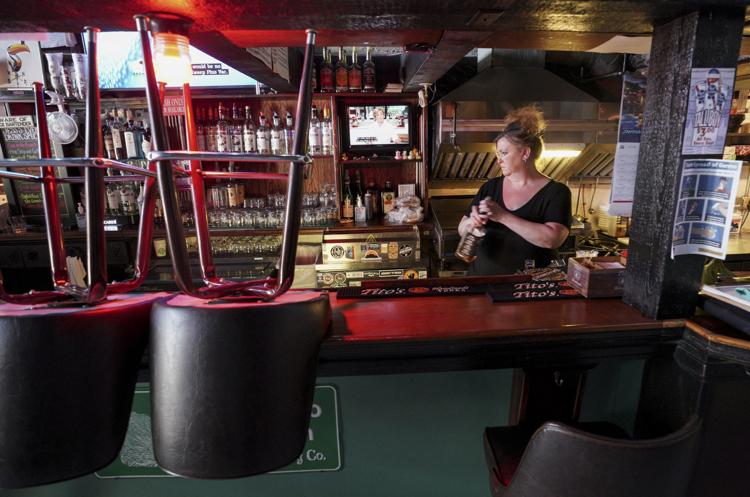 Homeless camps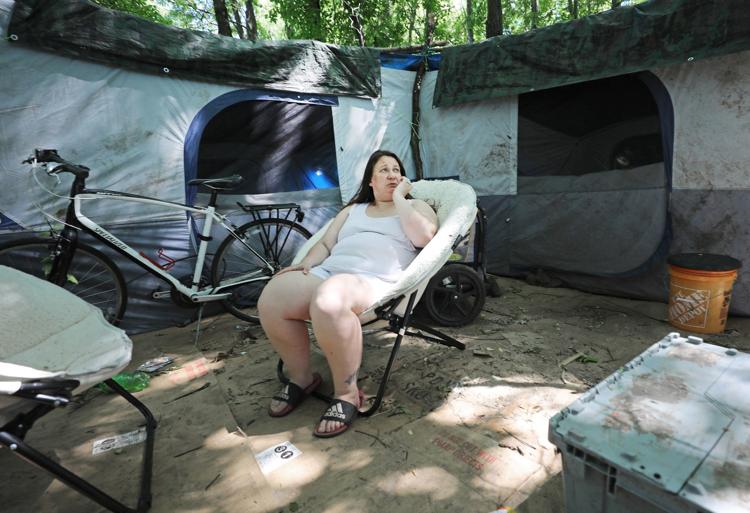 Homeless camps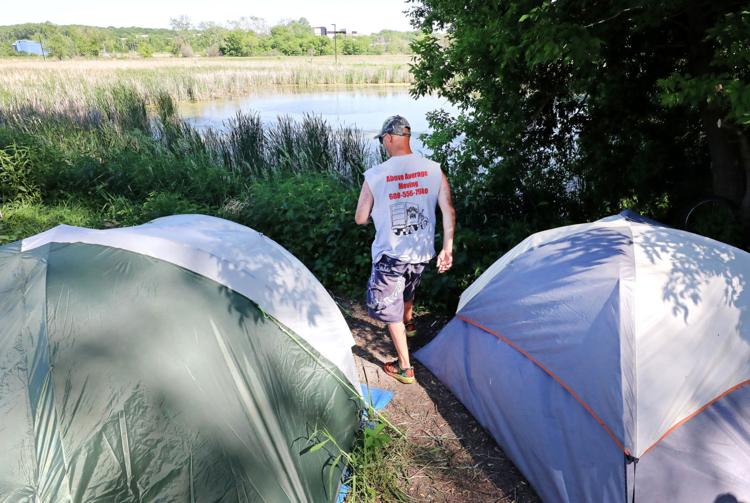 Virus testing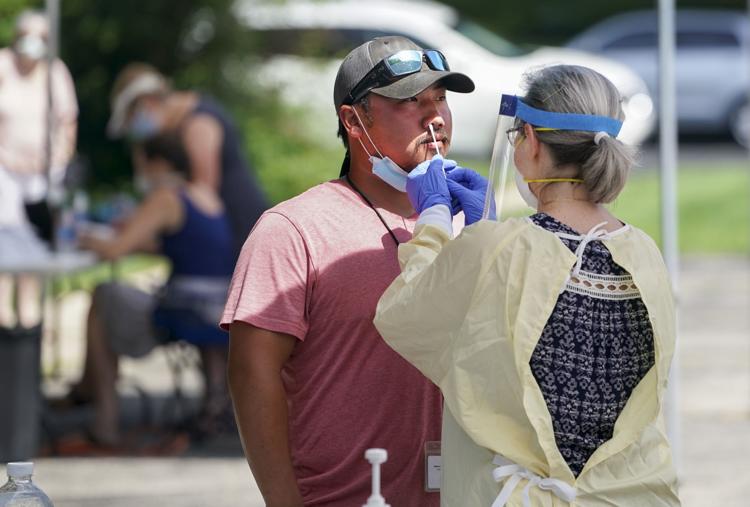 Testing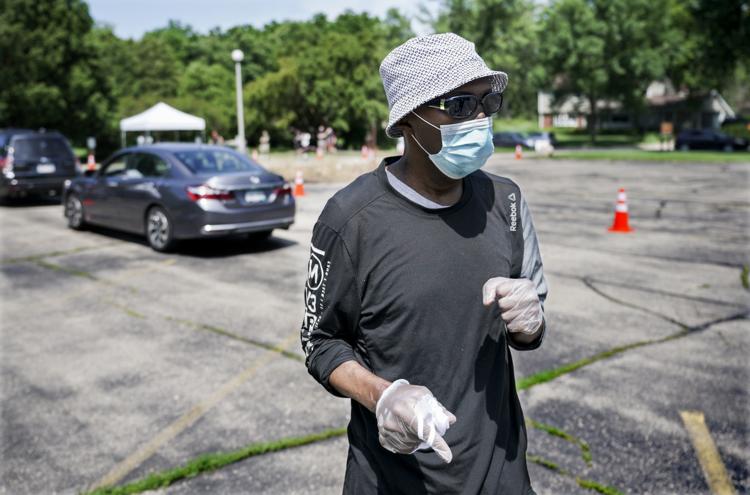 Testing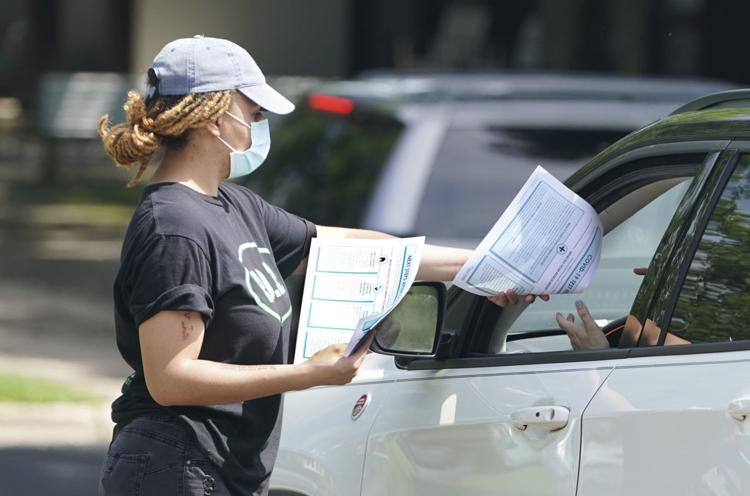 Henry Vilas Zoo reopens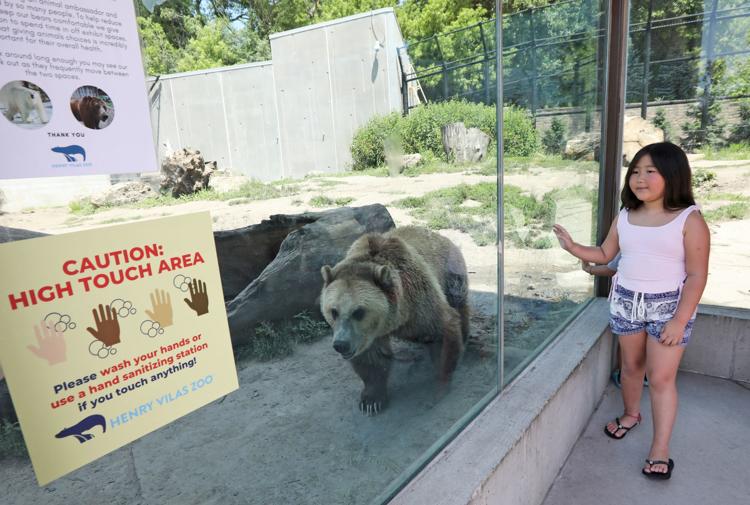 Union Terrace reopening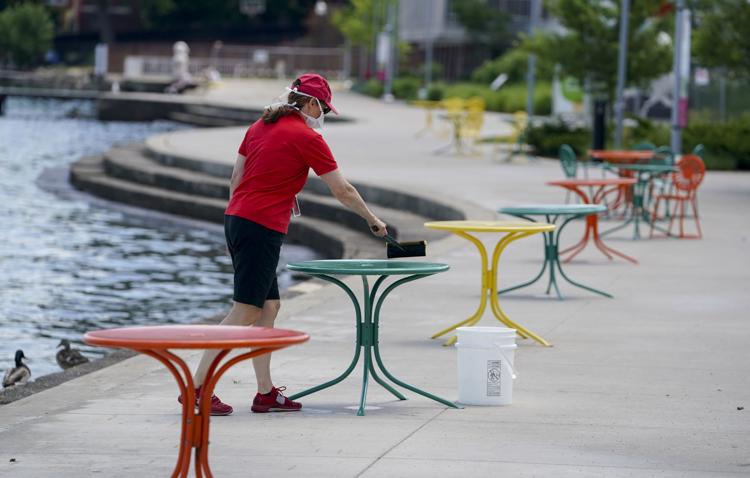 A Day to Remember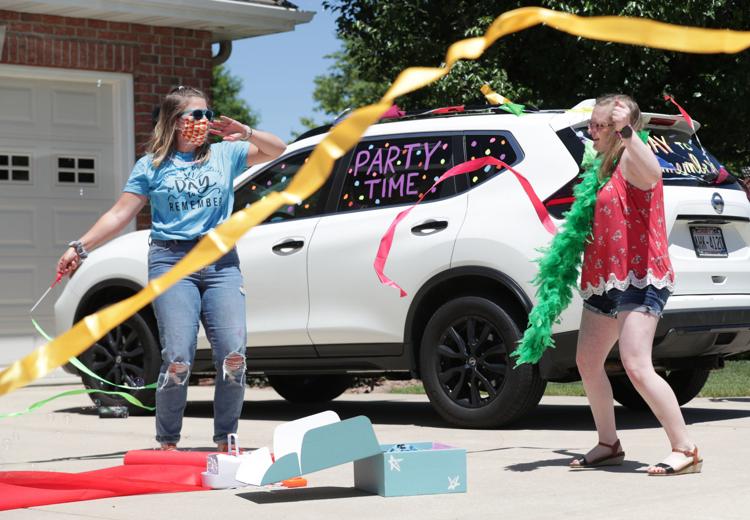 West High grads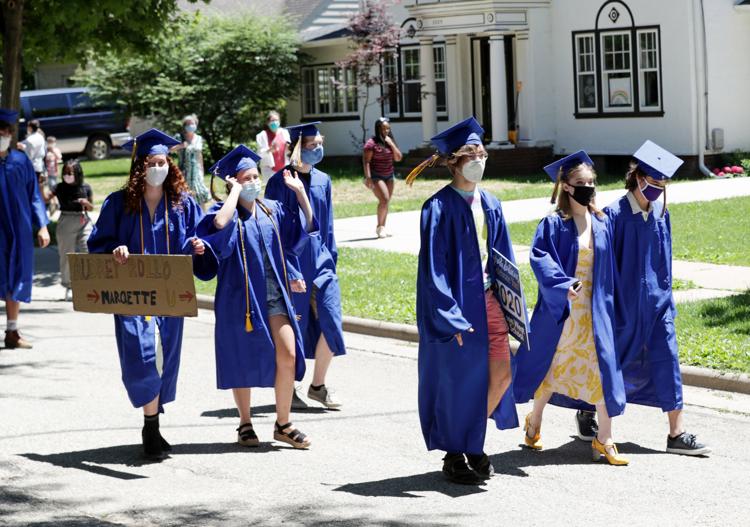 Pool openings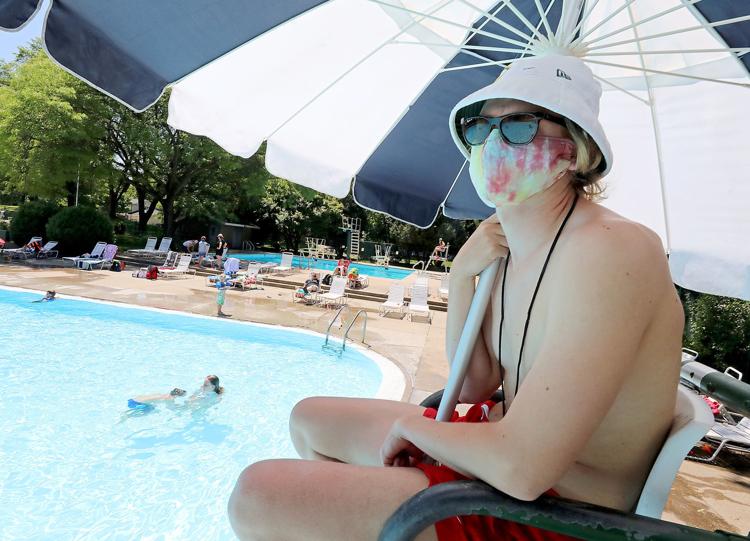 Grads on the Yahara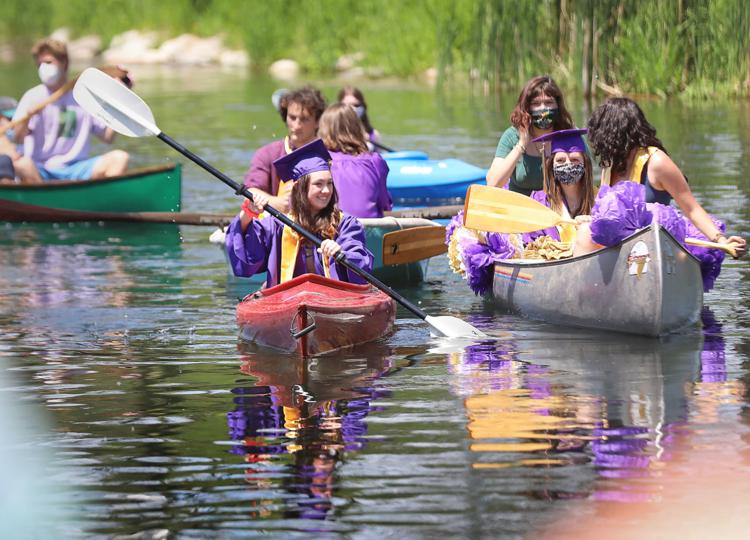 Fifth-grade graduation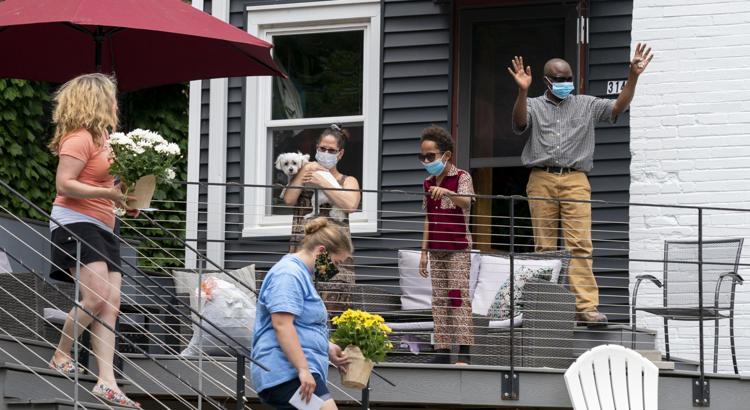 Tribes battling steep losses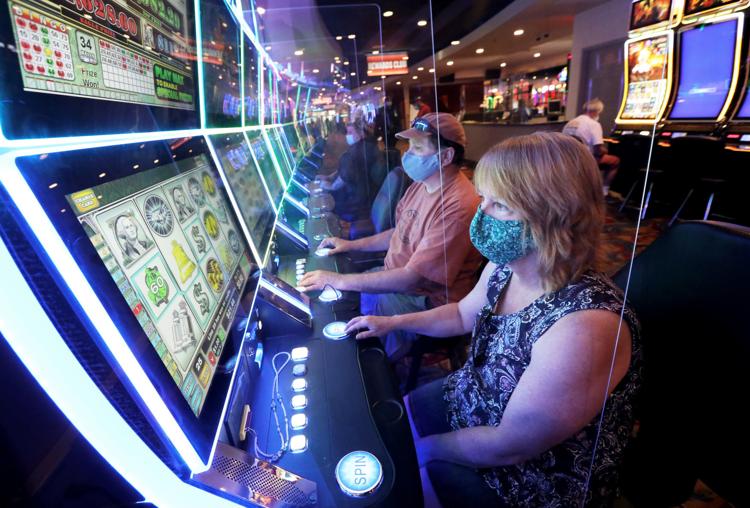 COVID-19 openings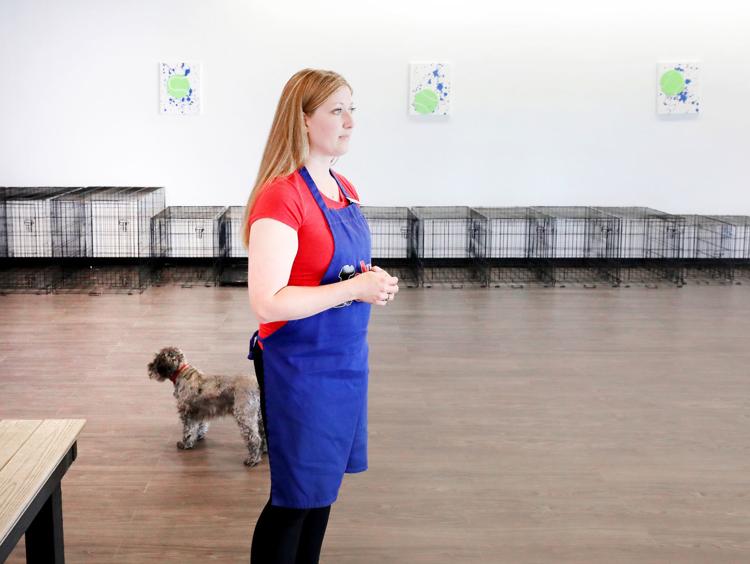 Picking up belongings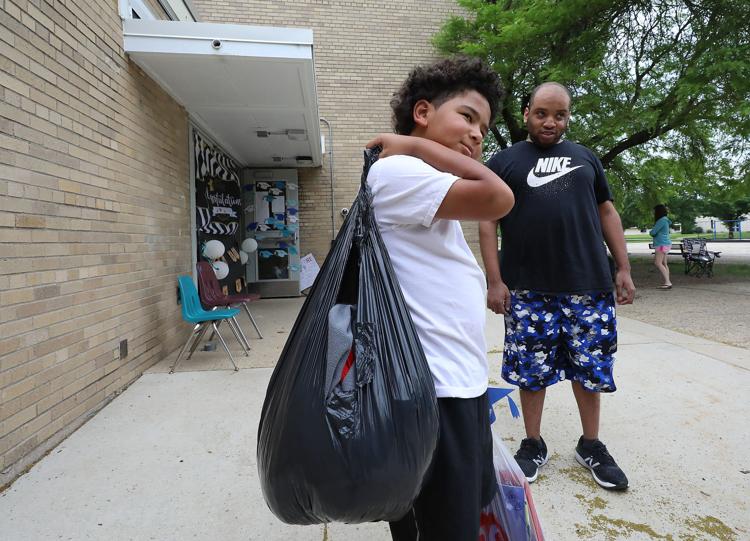 Downtown Businesses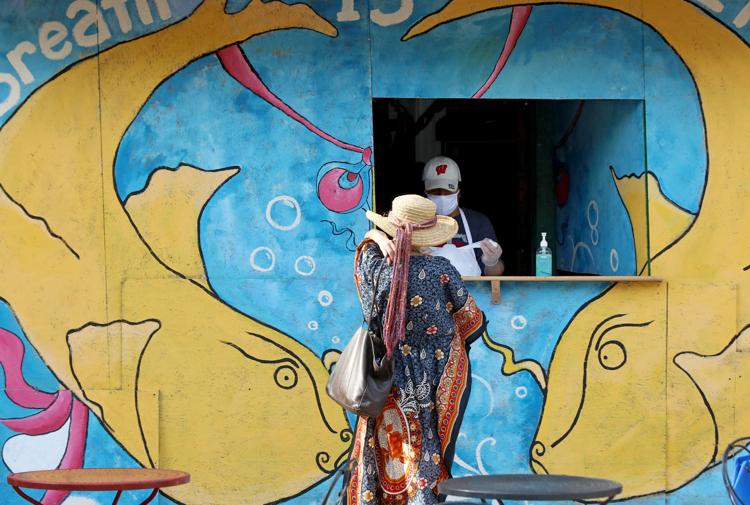 Covid transportation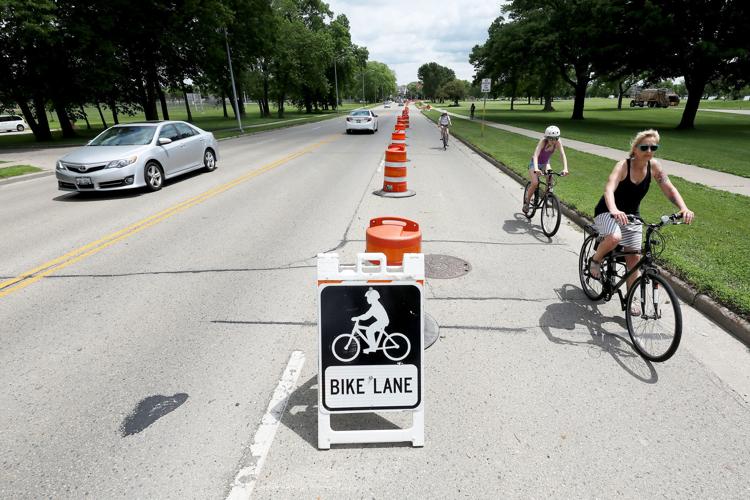 Church capacities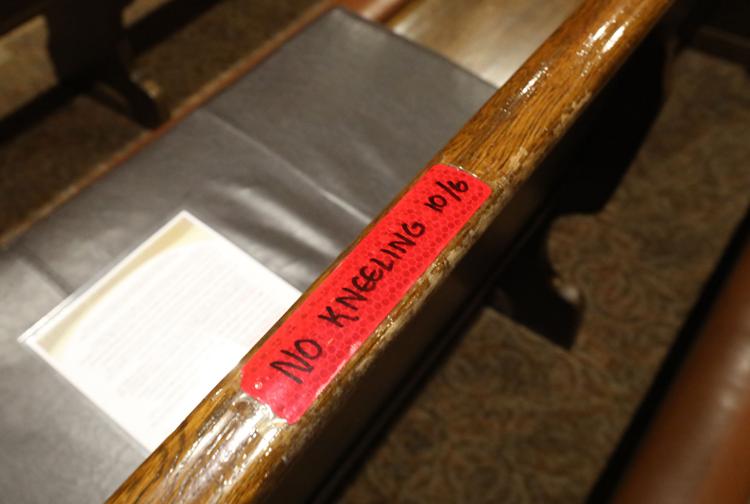 Church capacities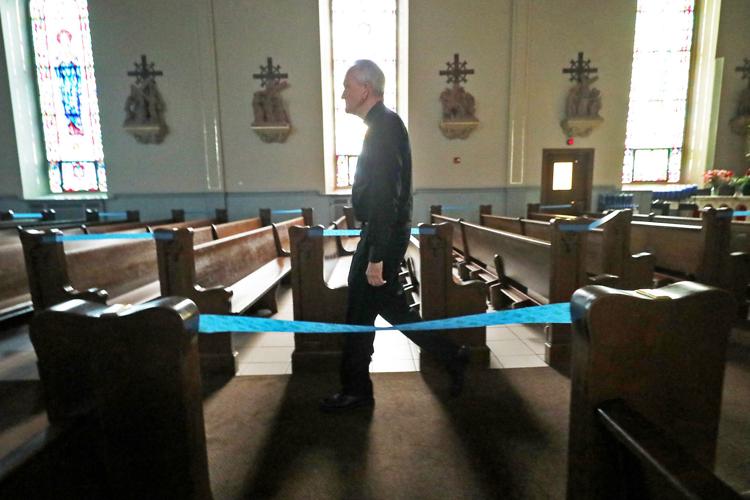 Prepping for reopening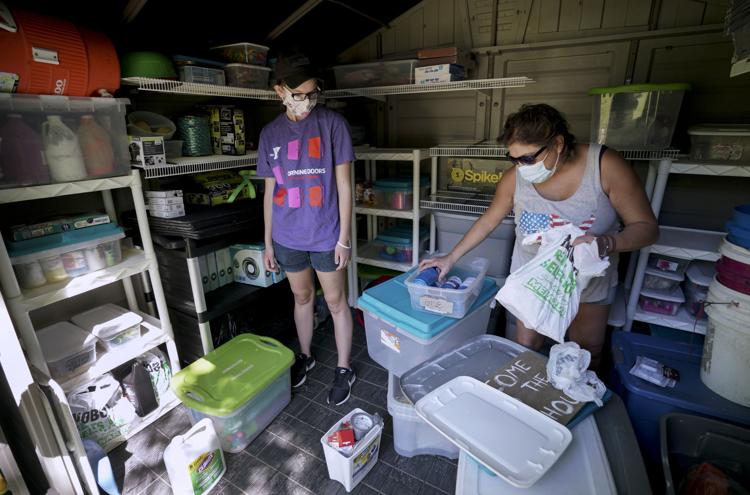 Warner Park - screening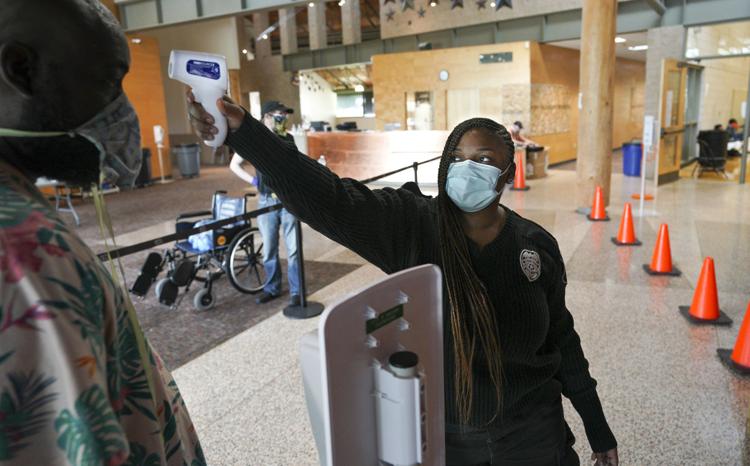 Outdoor Dining East Main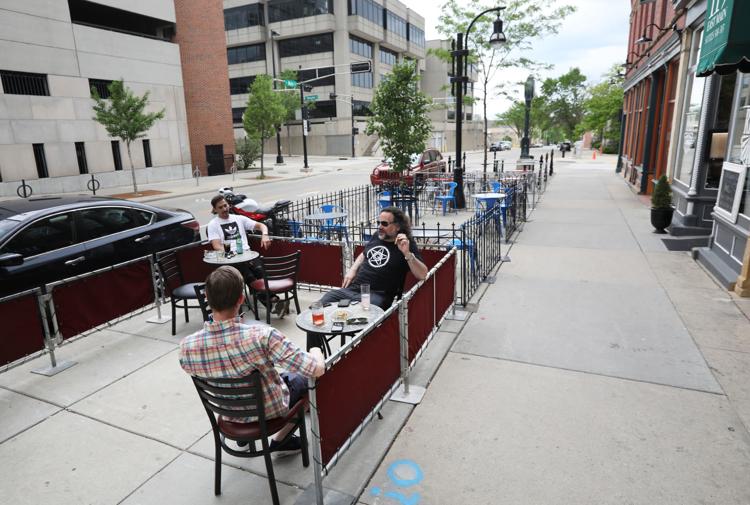 Spacing out customers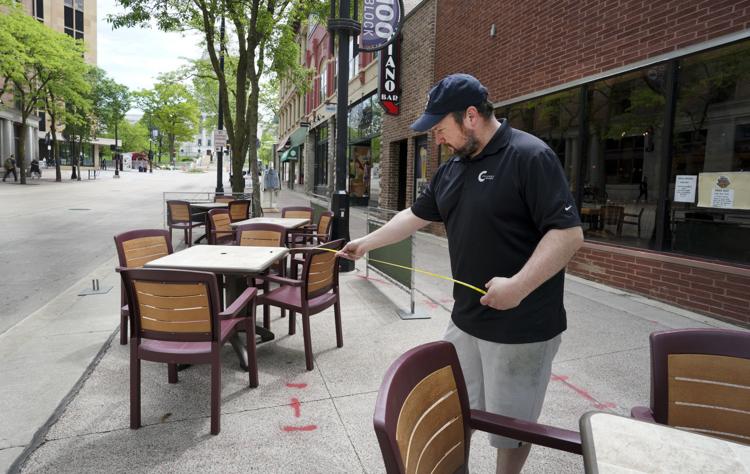 Getting a tattoo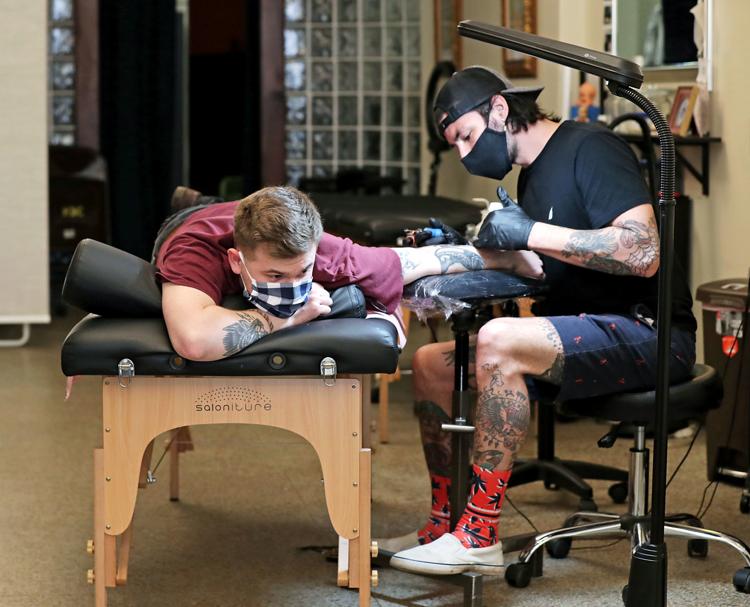 Memorial Day ceremony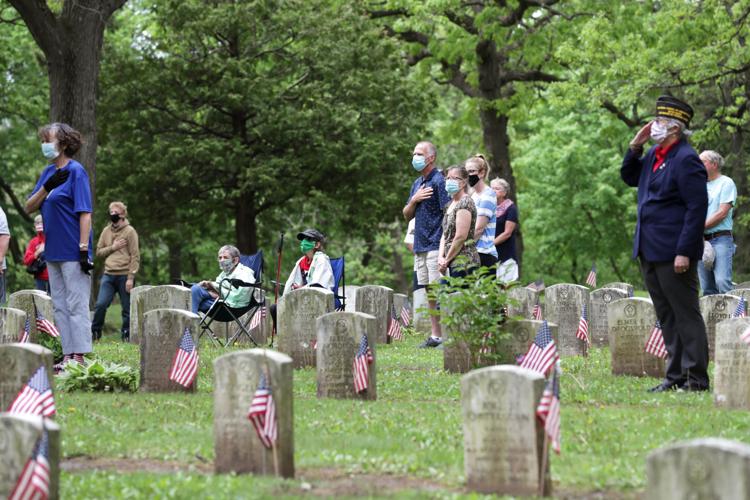 Memorial Day weekend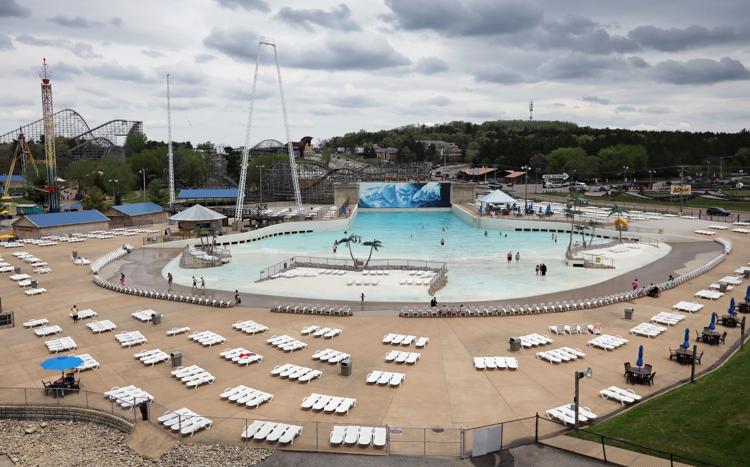 Memorial Day weekend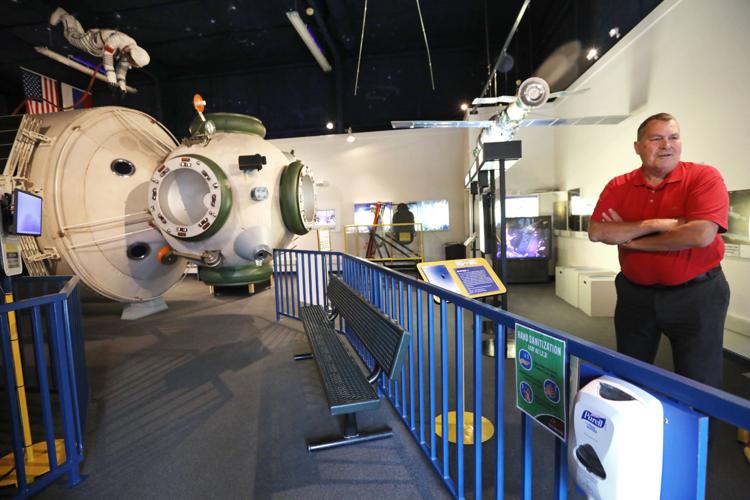 Salons Opening
Fitness openings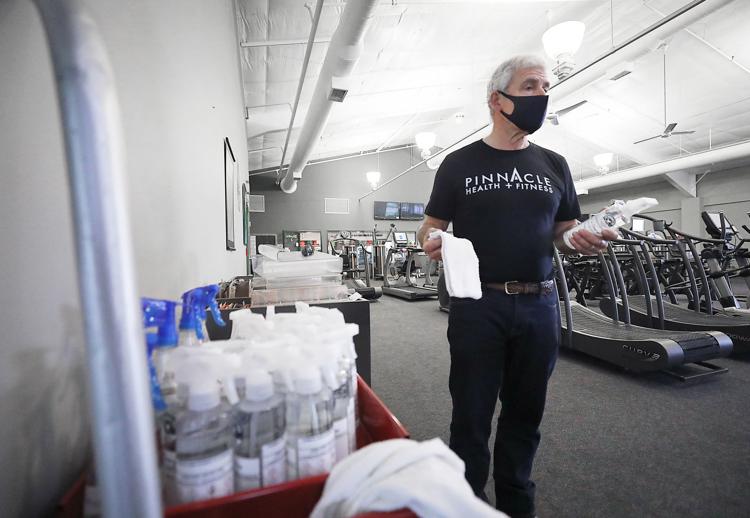 Duck Pond Drive-In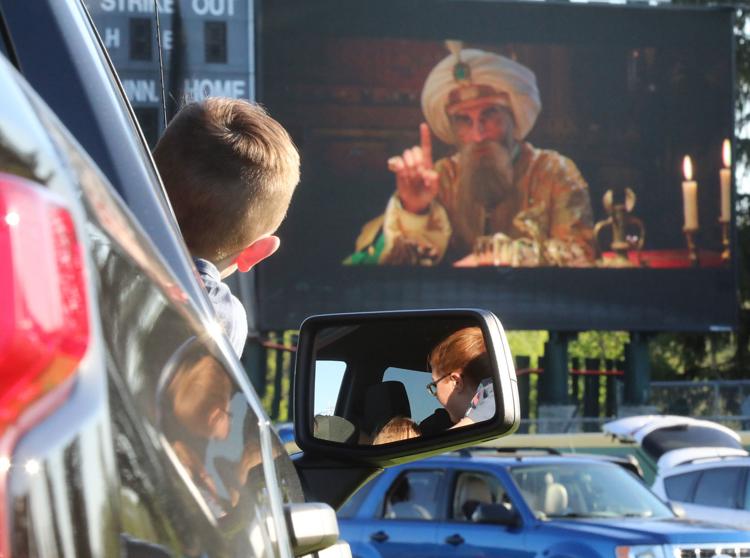 Memorial Union crowd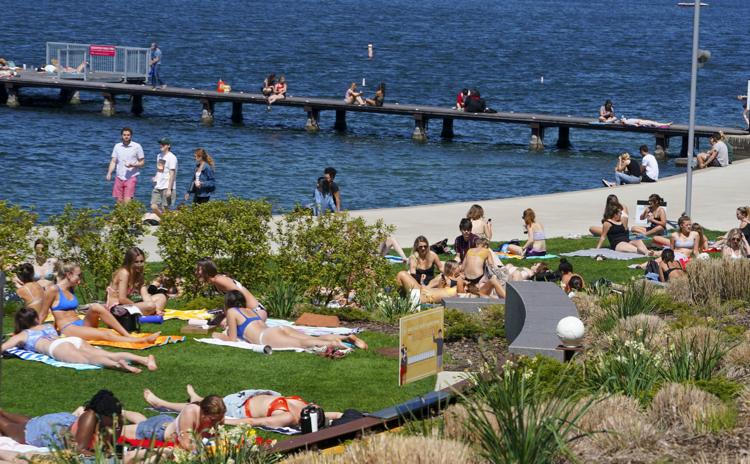 Child care at YMCA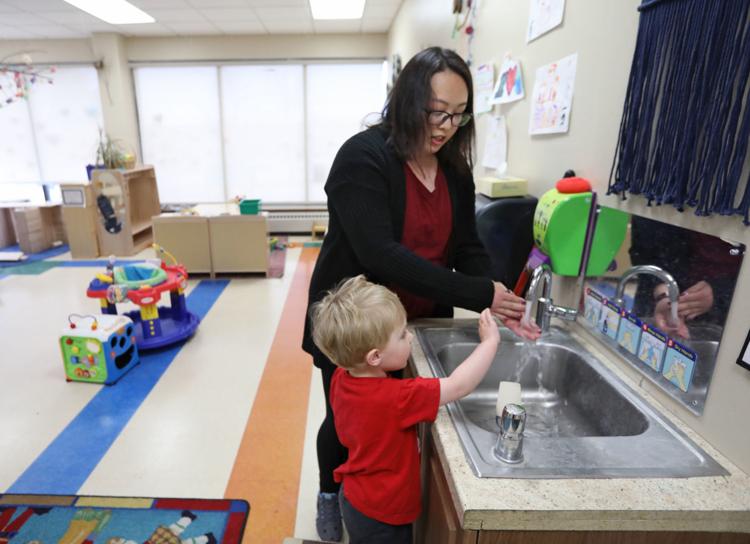 Bikers on Arboretum Drive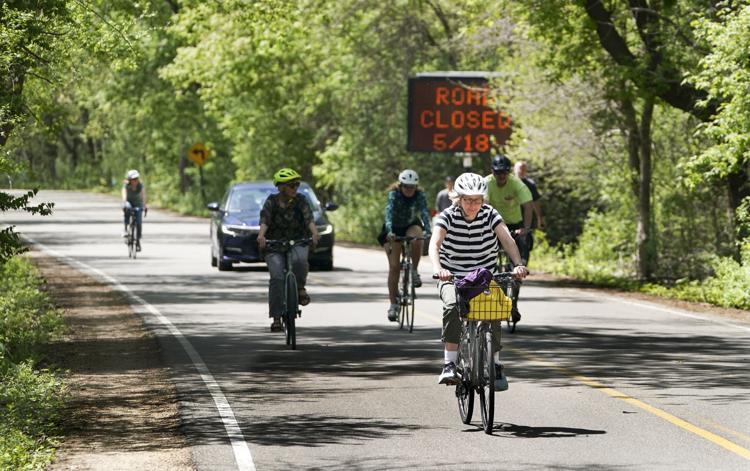 Brittingham Boats
Restaurant open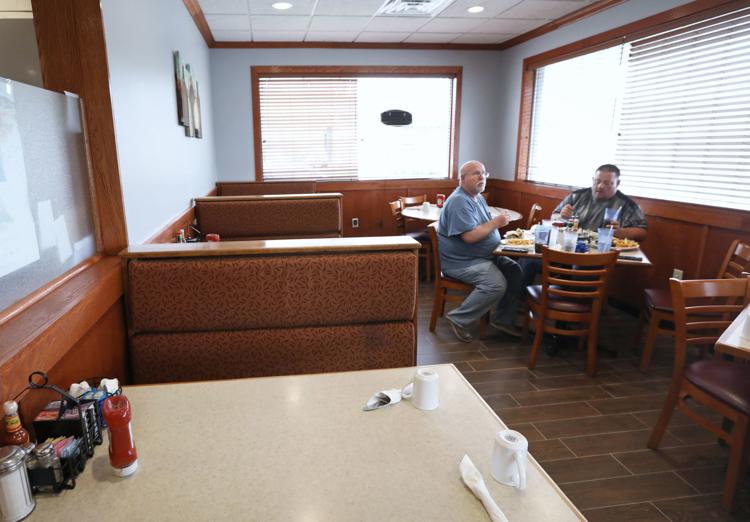 COVID-19 businesses reopen
Restaurant, bars reopen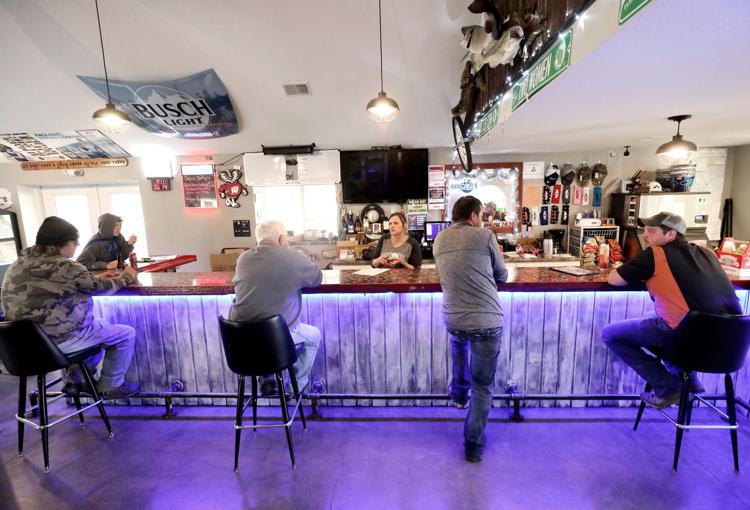 Dentist with patient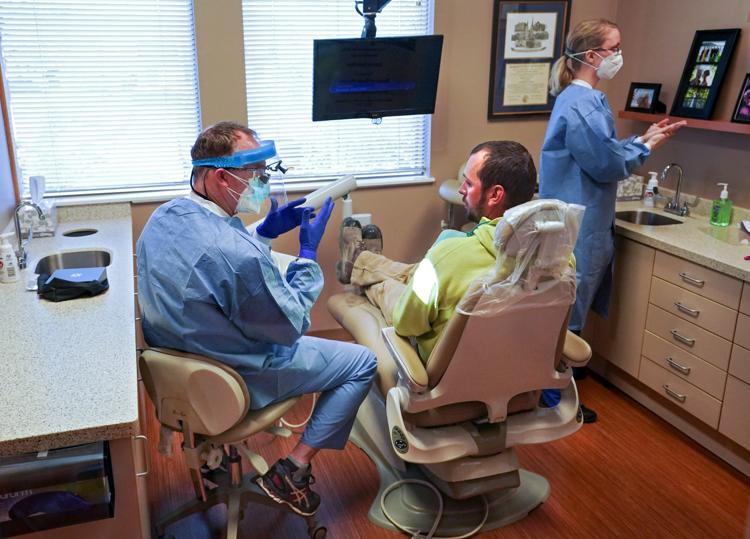 Dane County institutes order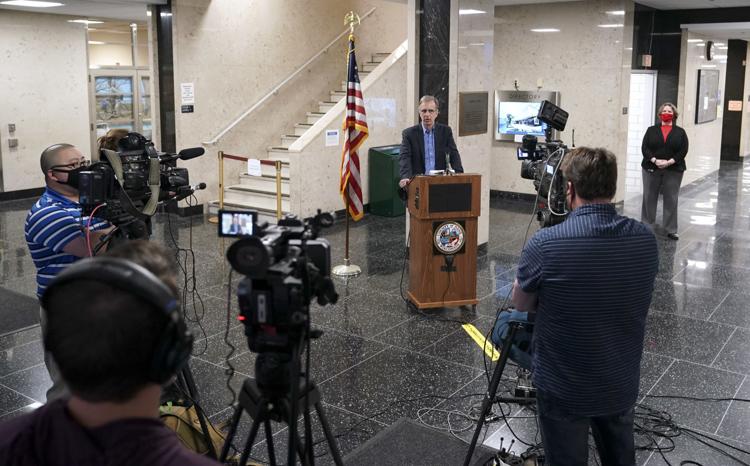 Carry-out food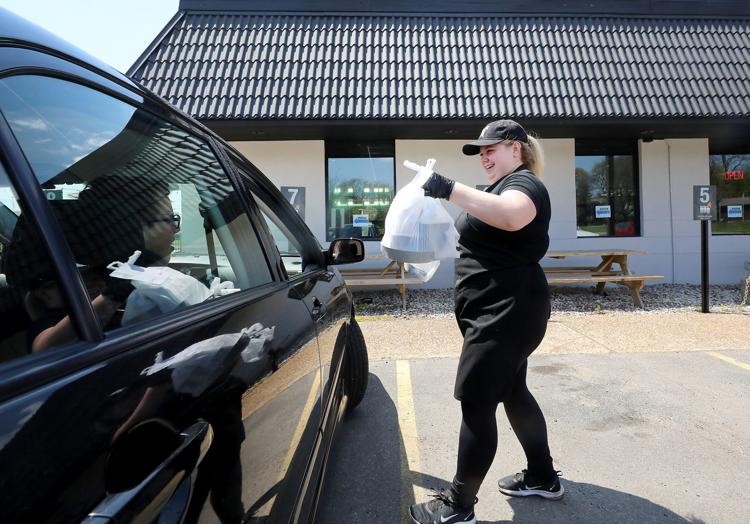 Small retailers reopening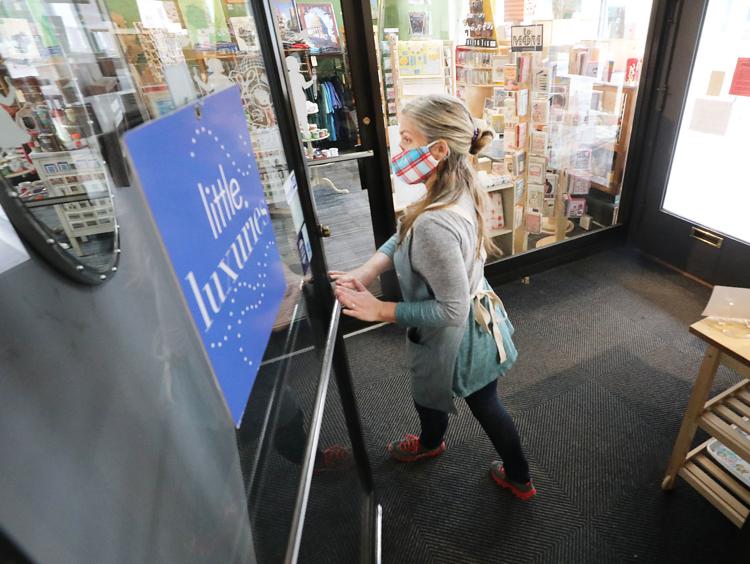 Shoe store reopening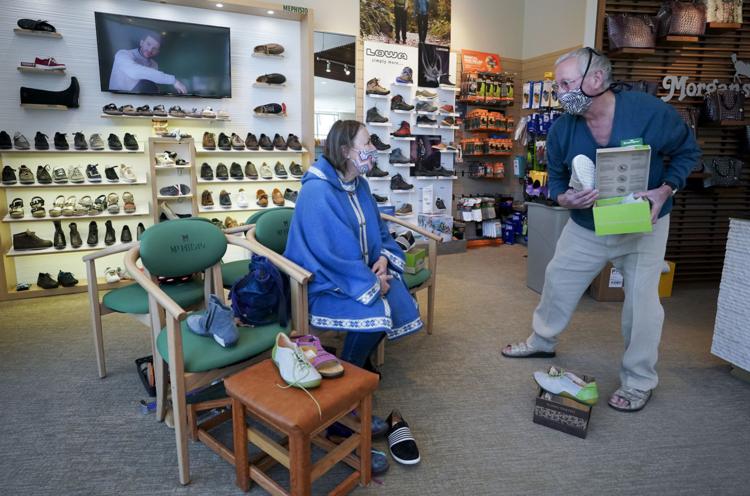 COVID 19 testing site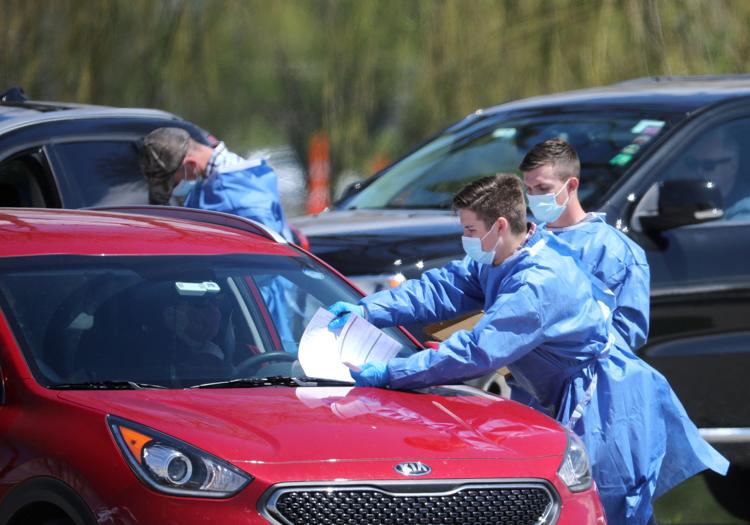 COVID 19 testing site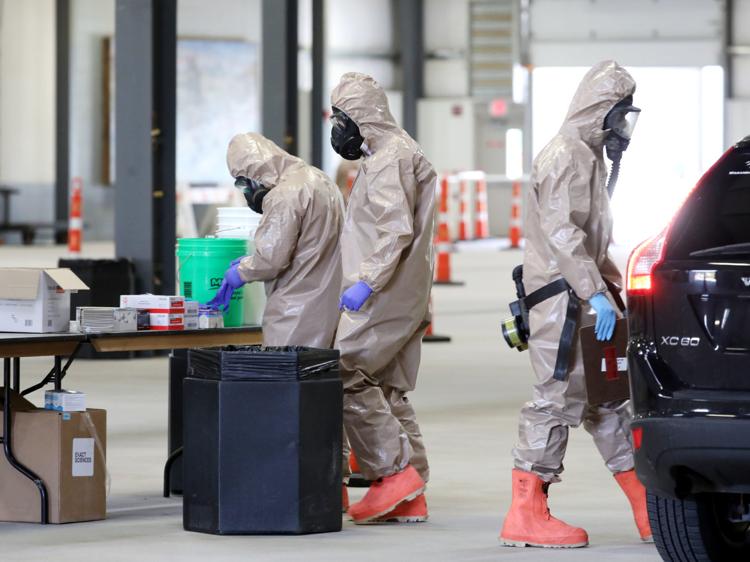 UW-Madison virtual graduation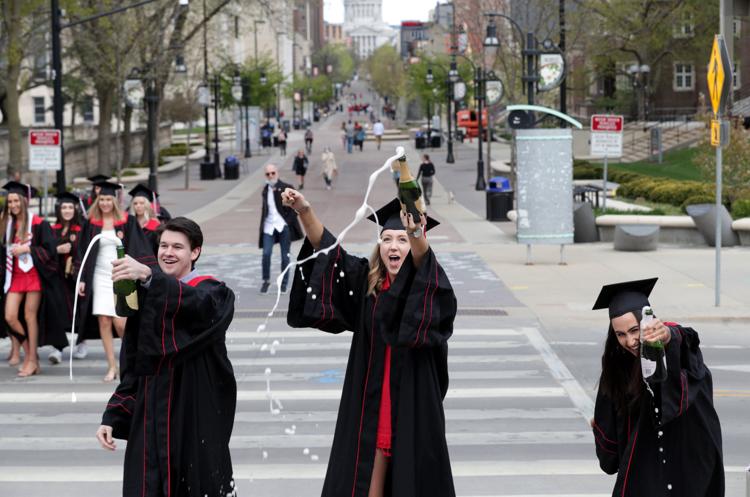 Monona Library Curbside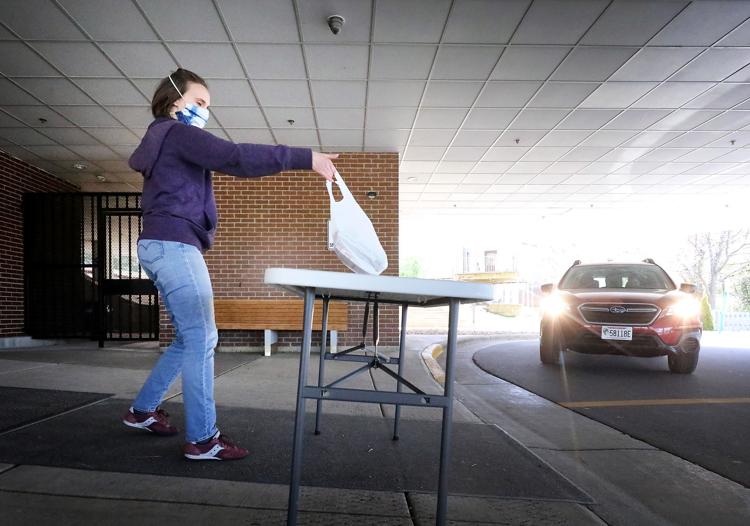 COVID-19 meat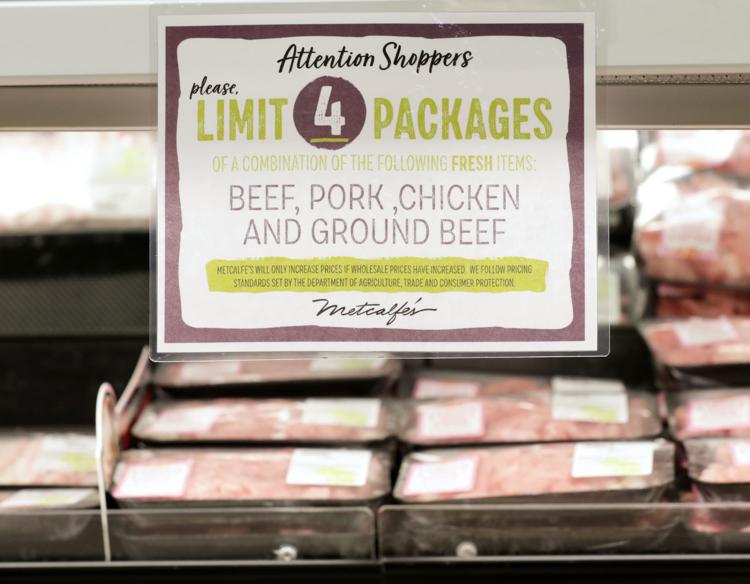 Homeless in parks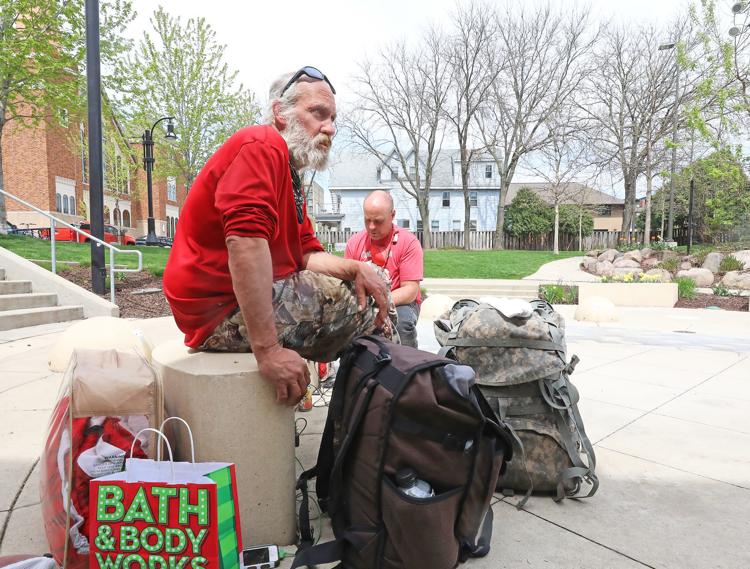 UW Commencement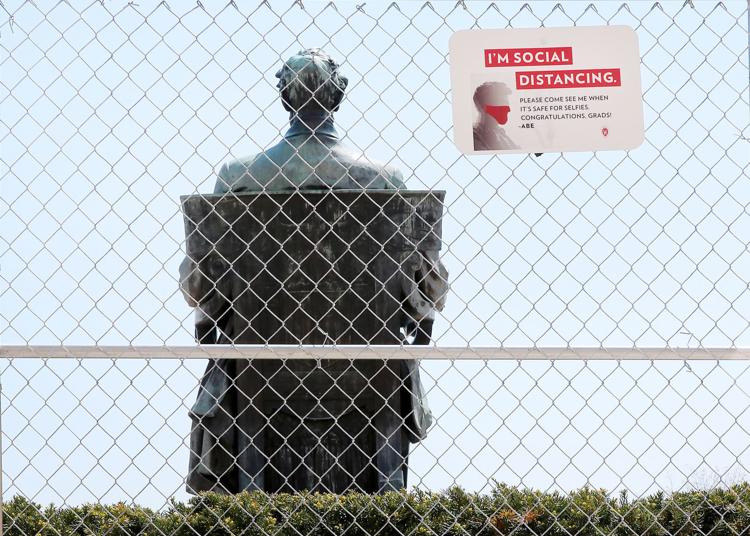 River Food Pantry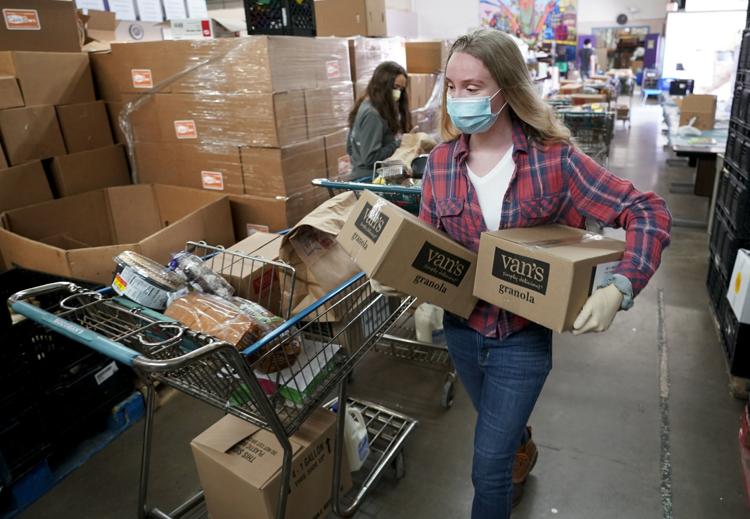 Dane County tourism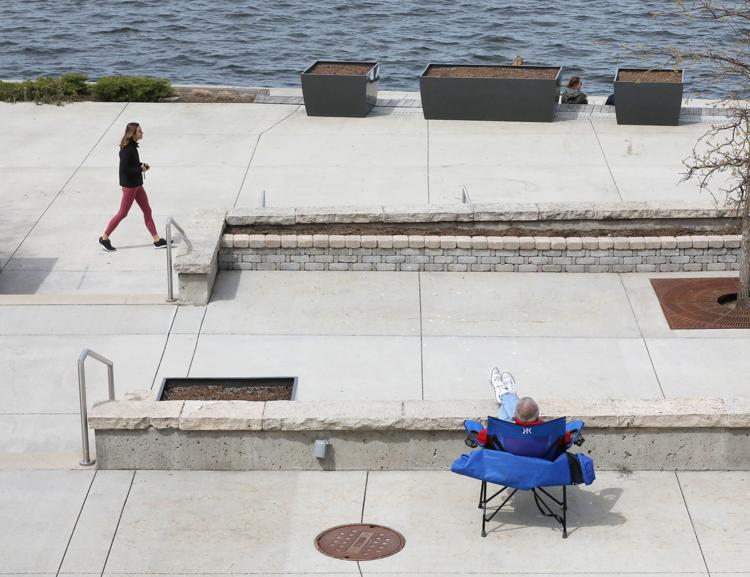 "Outside Looking In: A Drive-Thru Exhibition"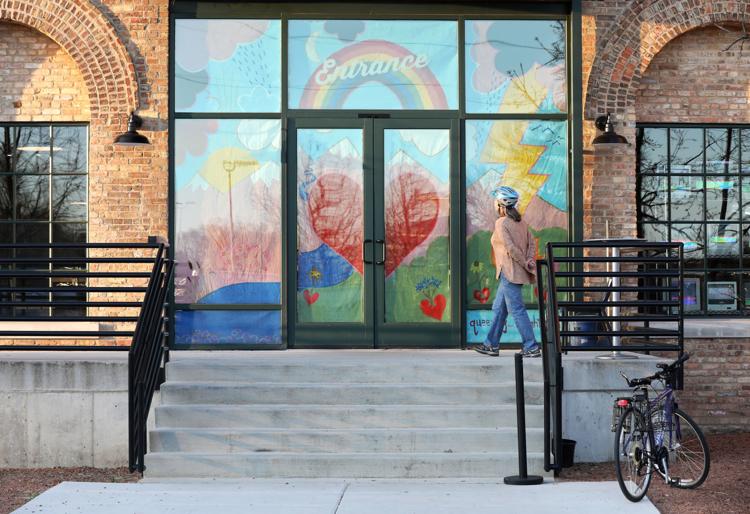 COVID-19 Menards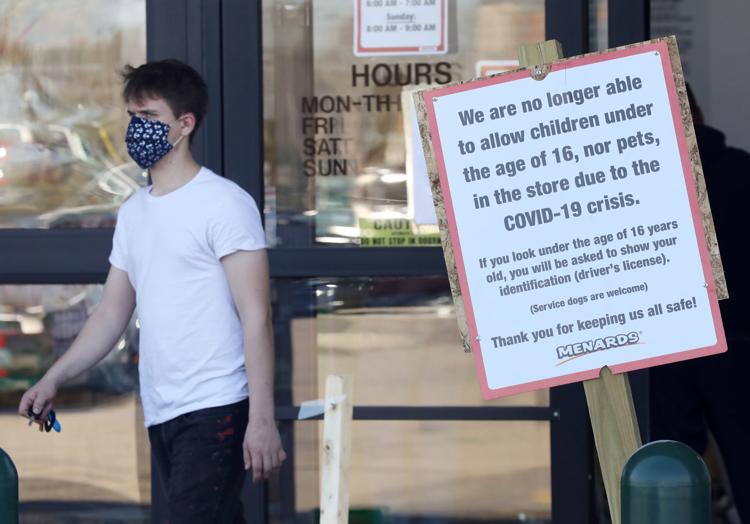 Covid Assembly Hearing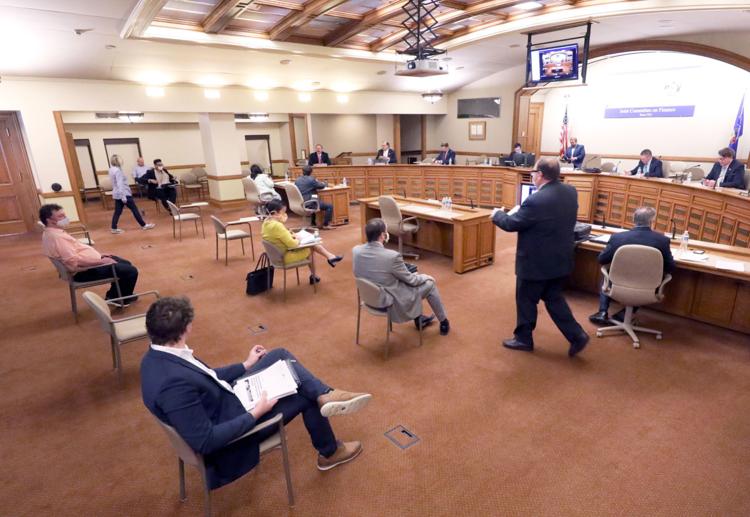 UW furloughs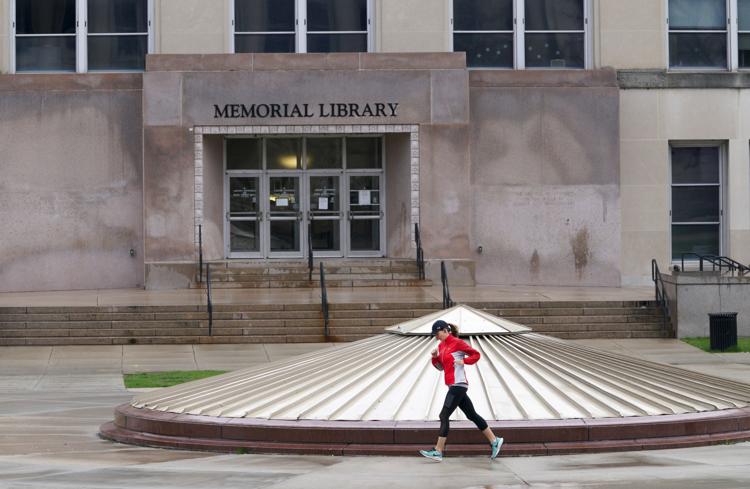 Stay safe, Badgers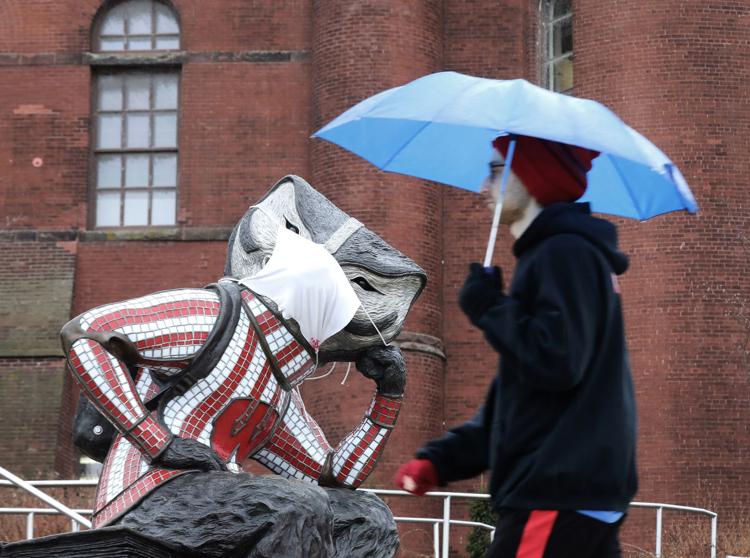 Celebrating 103 - From a distance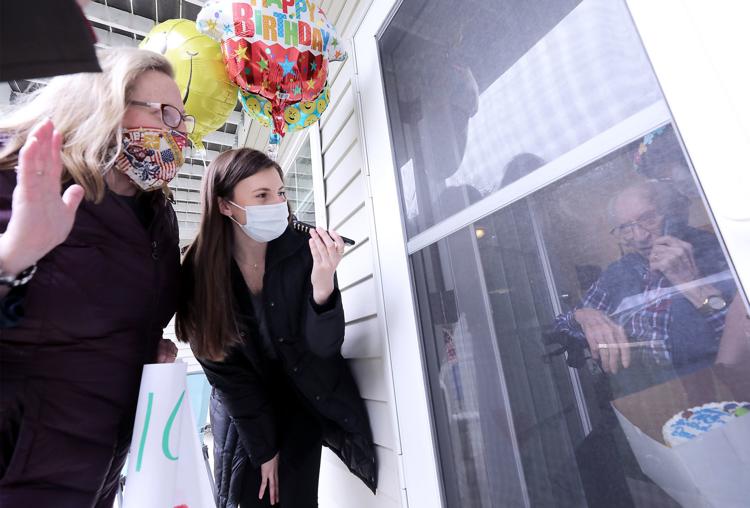 COVID-19 protest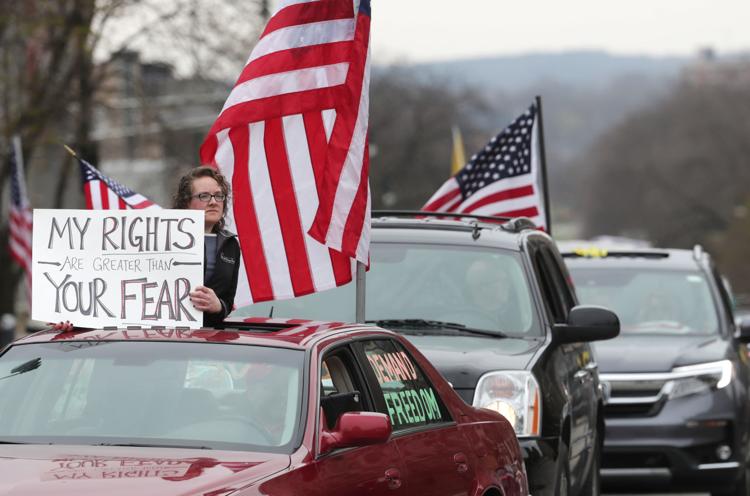 COVID-19 candle installation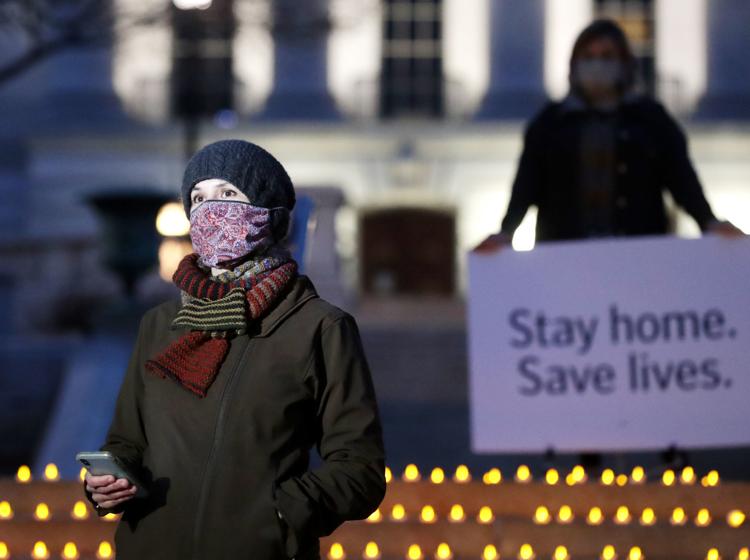 COVID-19 candle installation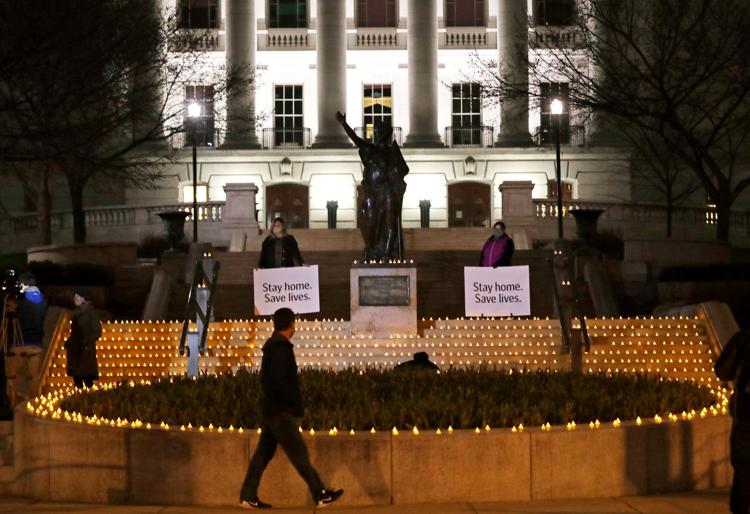 A fishing opener amid COVID-19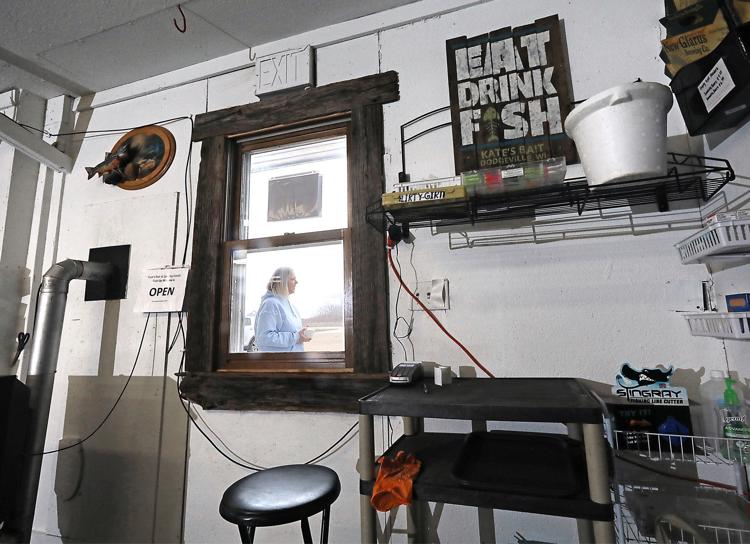 COVID-19 UW-Madison students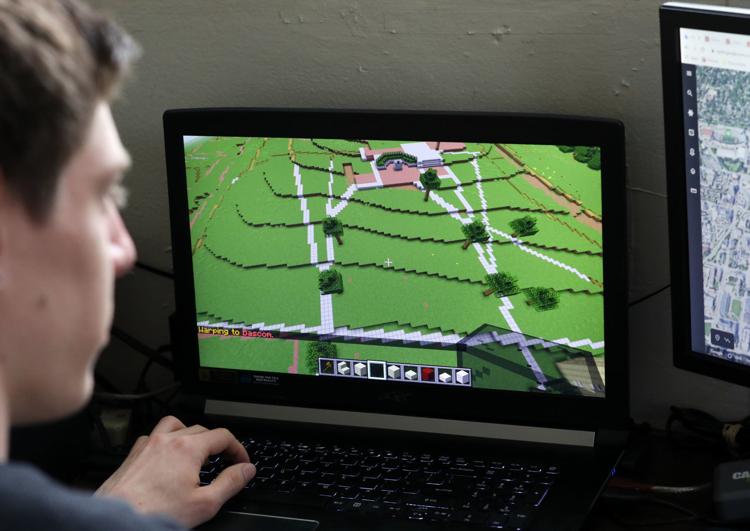 Covid Public Employees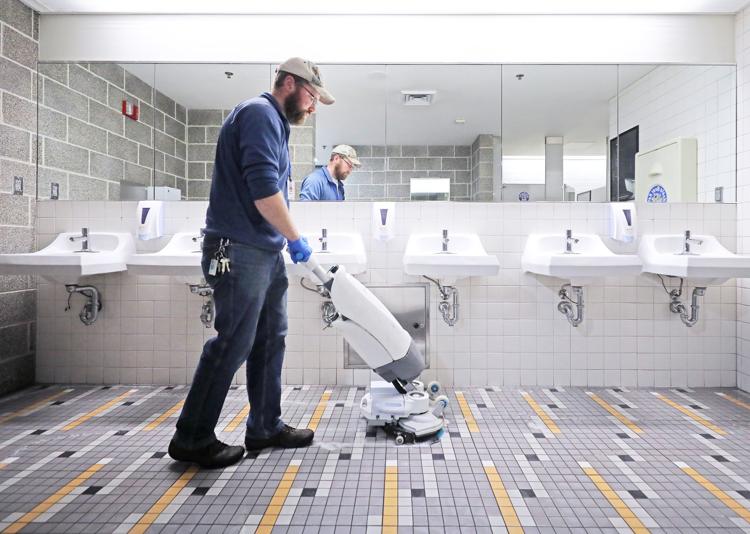 Act of Appreciation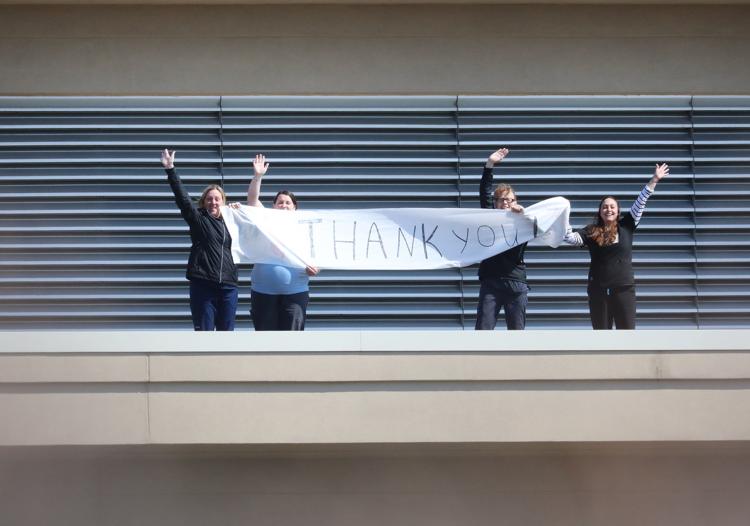 Brazelton with video screen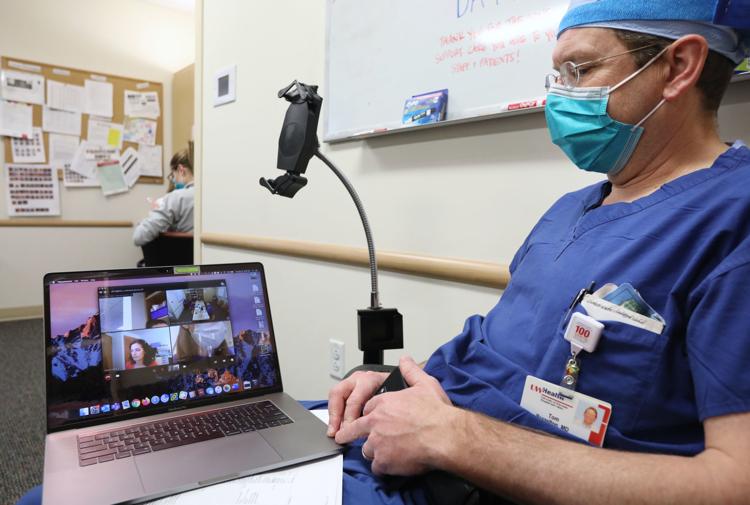 Saris stays busy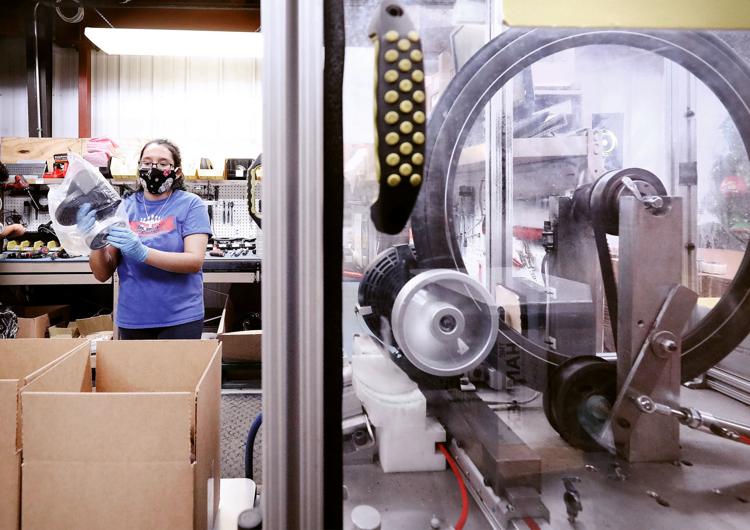 Absentee ballots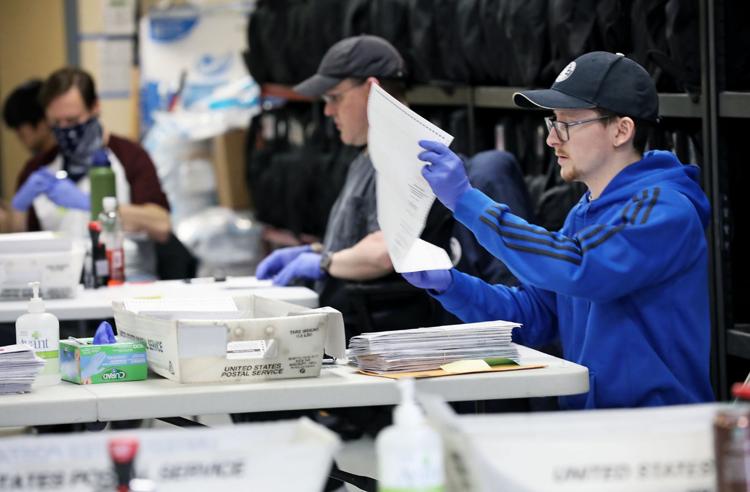 UW Covid Testing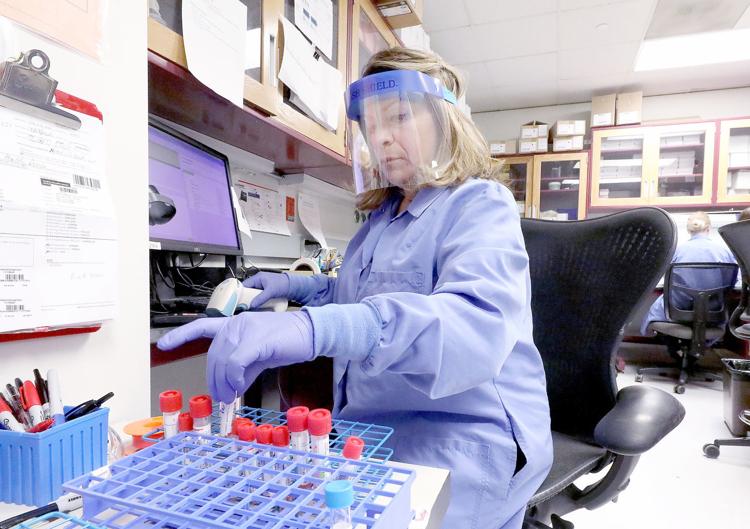 Covid State Parks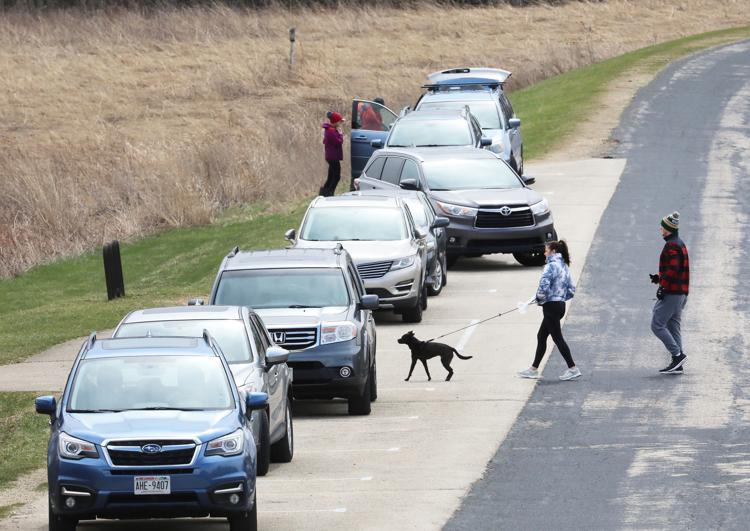 Easter baskets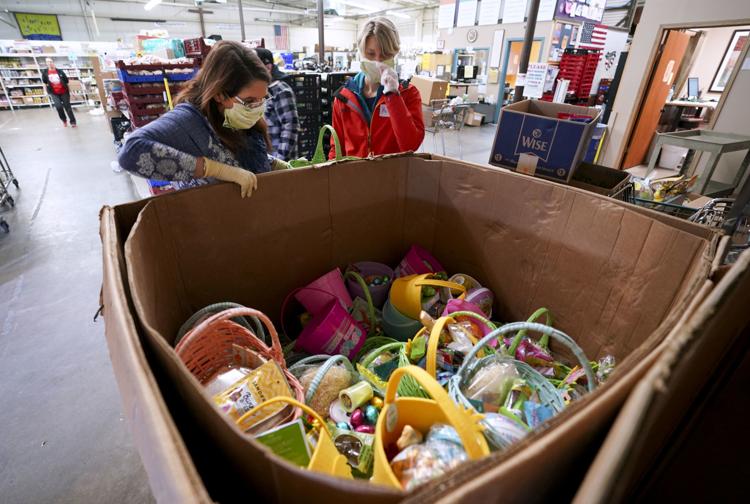 As social distancing progressed into an official order to stay in our homes, Madison has started to look more like an empty shell rather than …
Election Day with COVID-19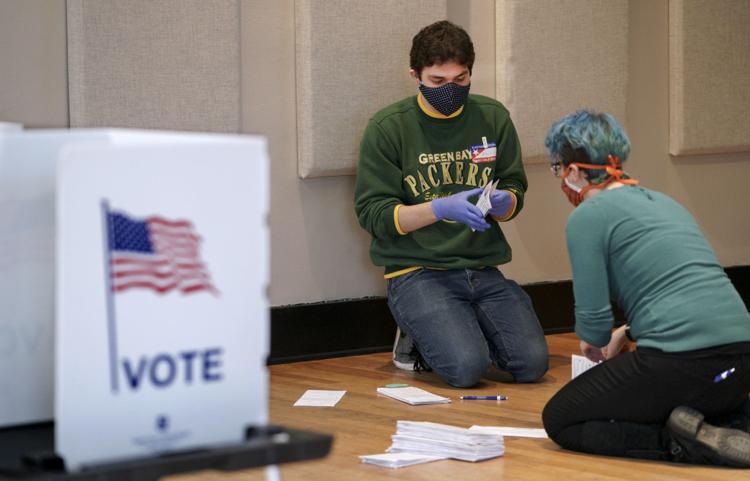 COVID-19 Journaling Project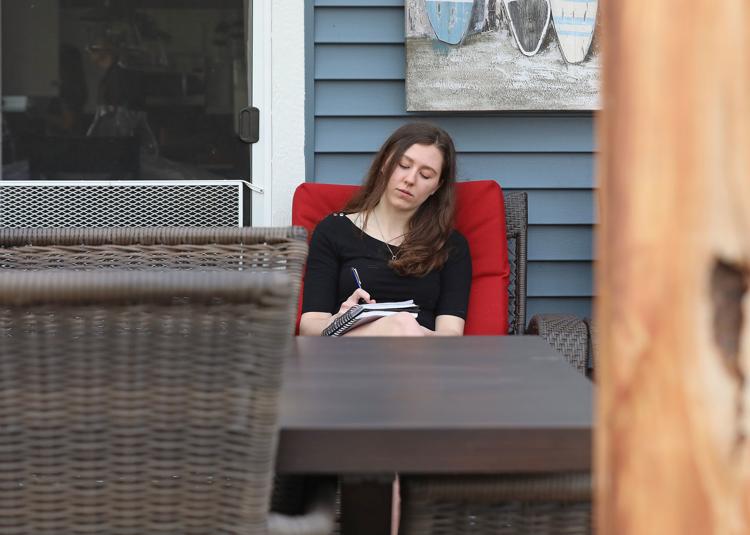 Election Day protest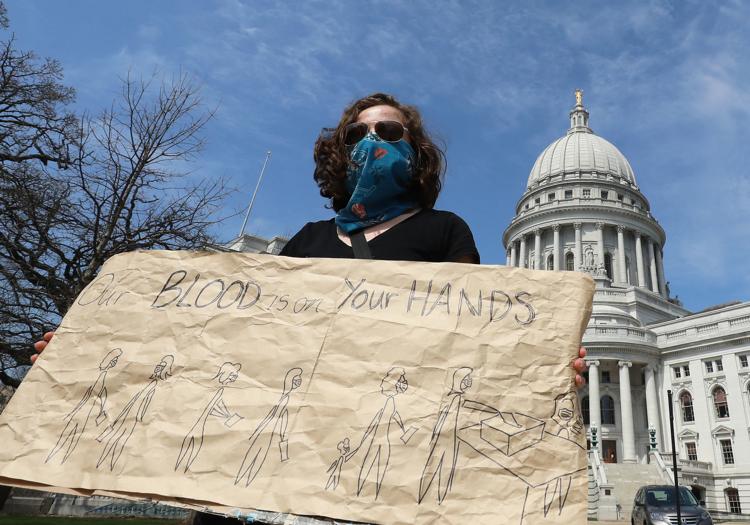 Election Day with COVID-19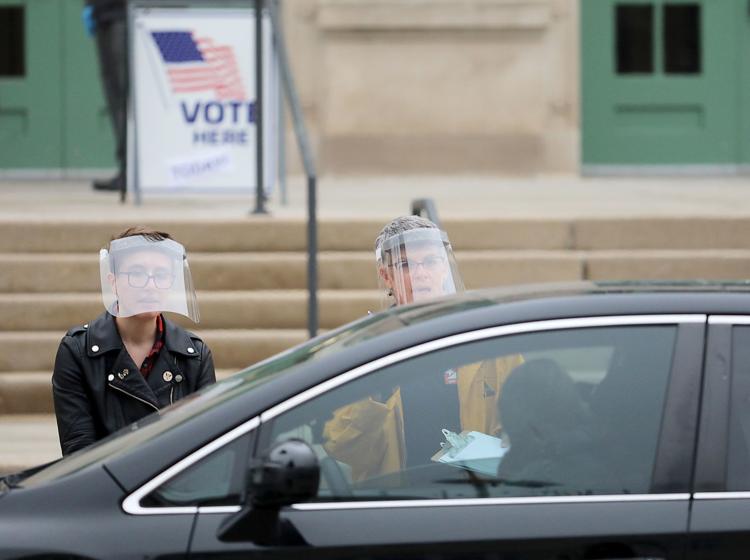 Honoring Essential Workers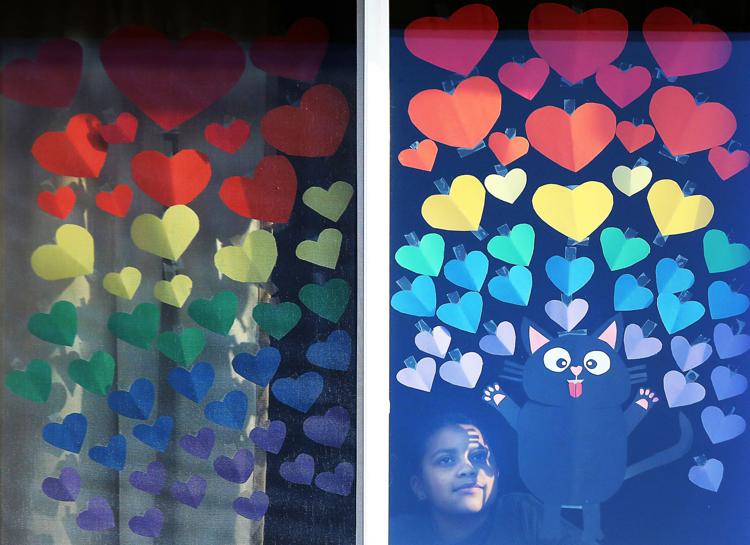 Metro Transit Butler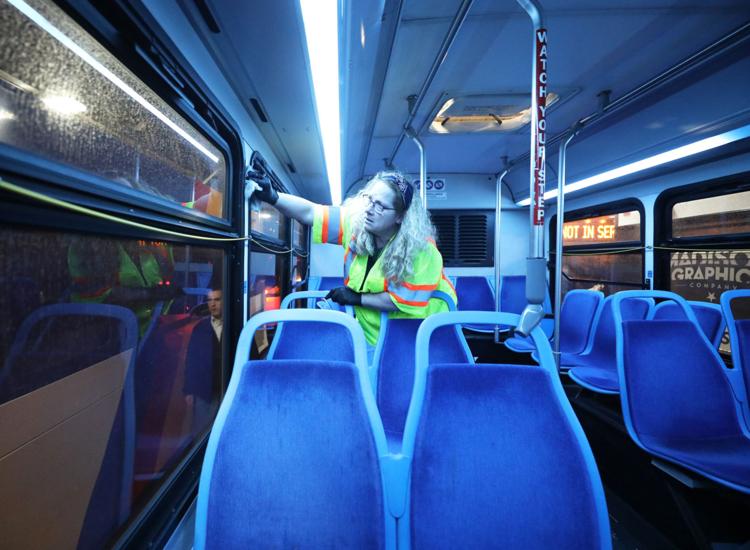 Election set for Tuesday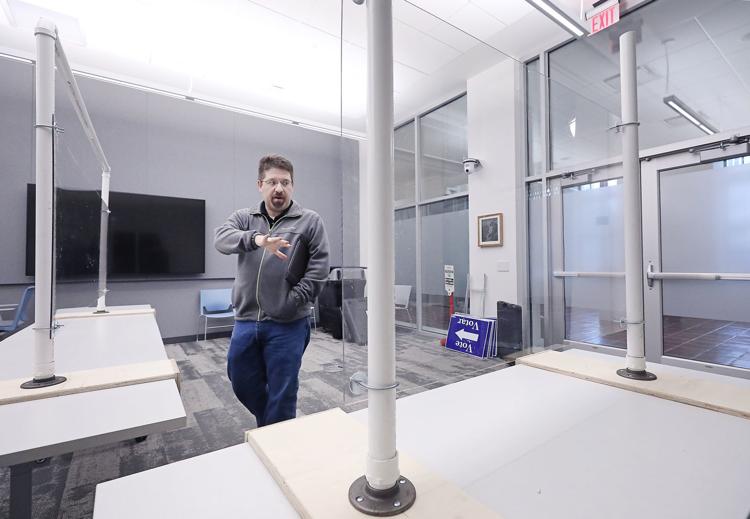 Robots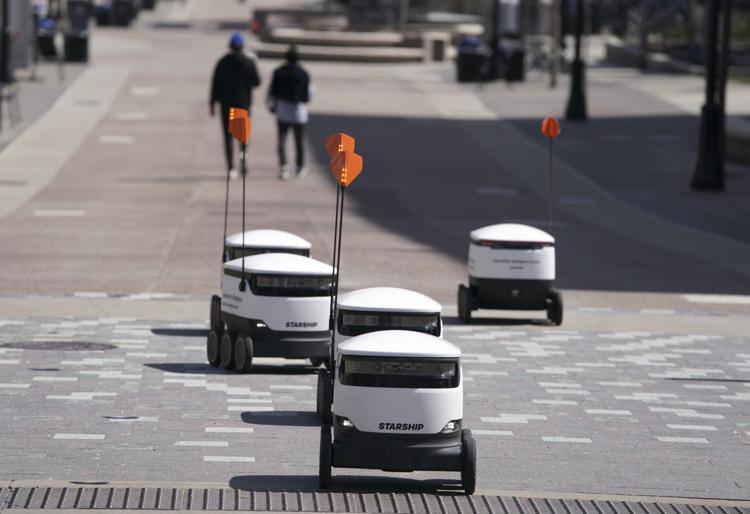 Nolan family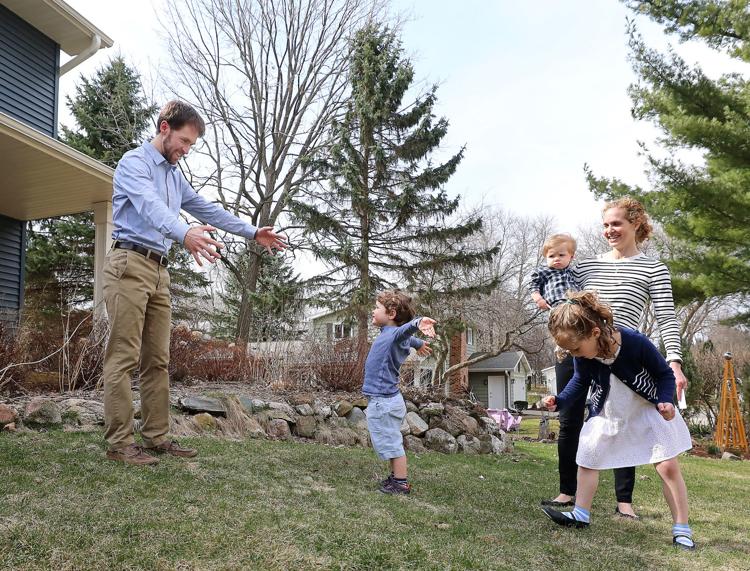 Stressed over closure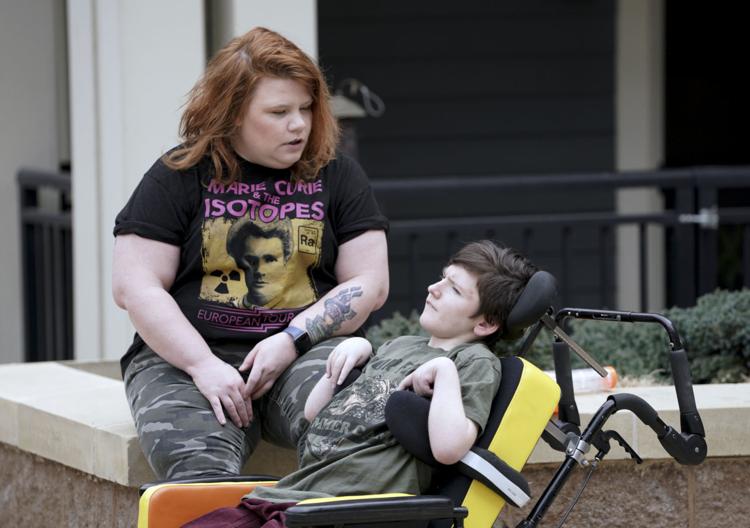 Amy Shircel, former COVID-19 patient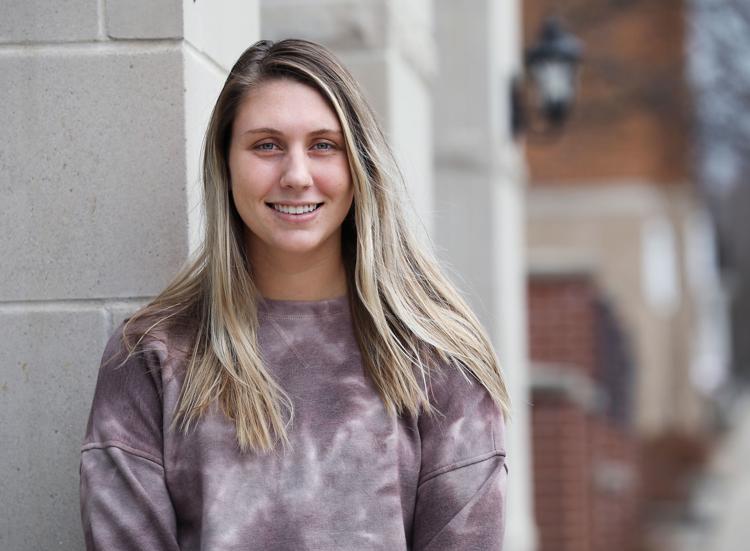 COVID-19 retail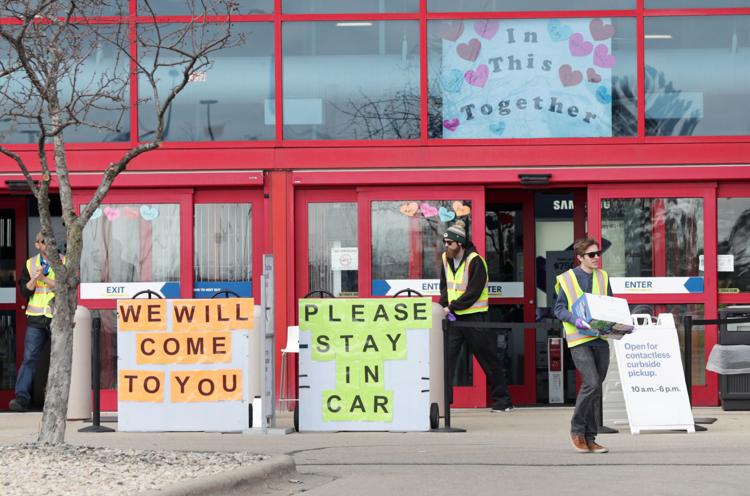 Playground closed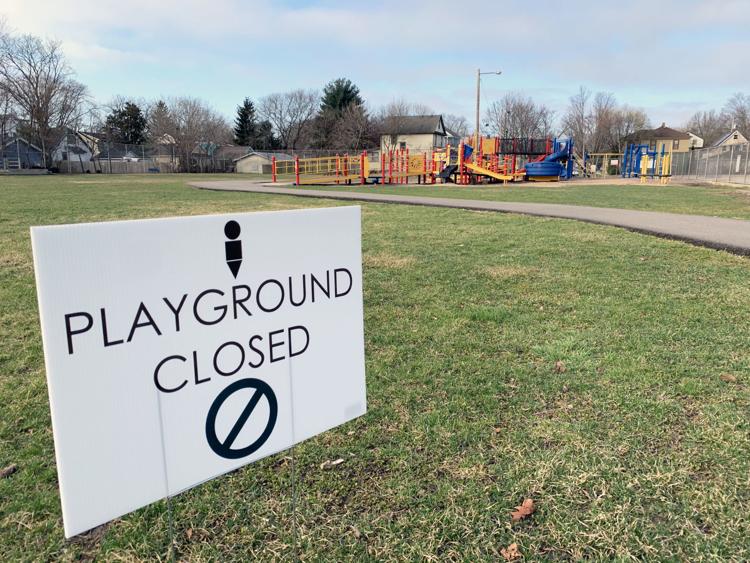 Little Library closed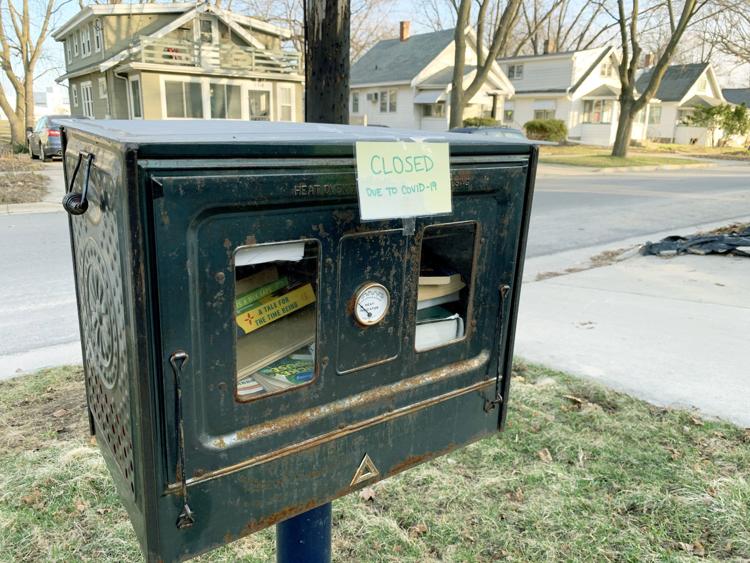 Face shields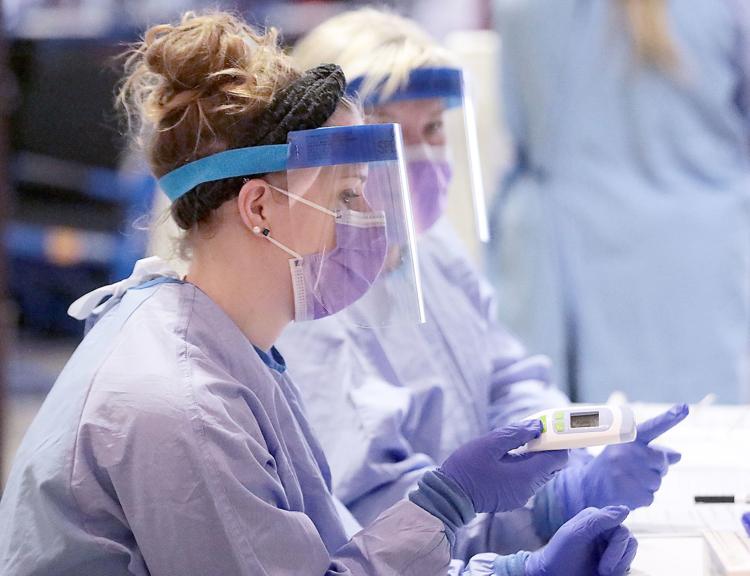 Entryway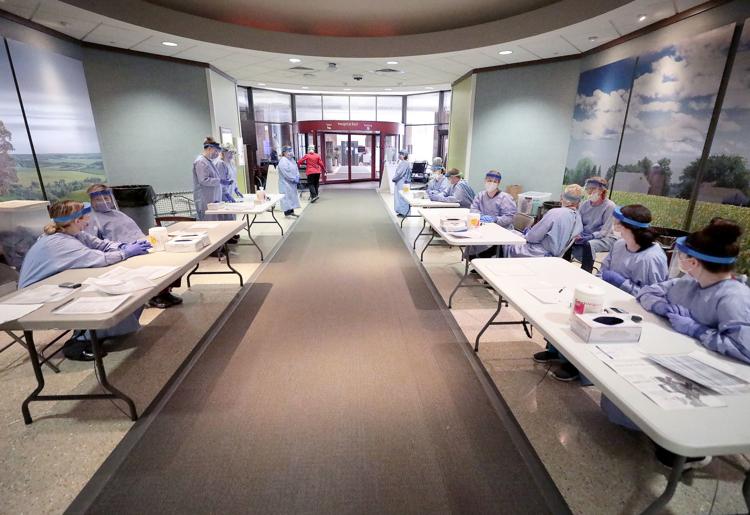 Carwash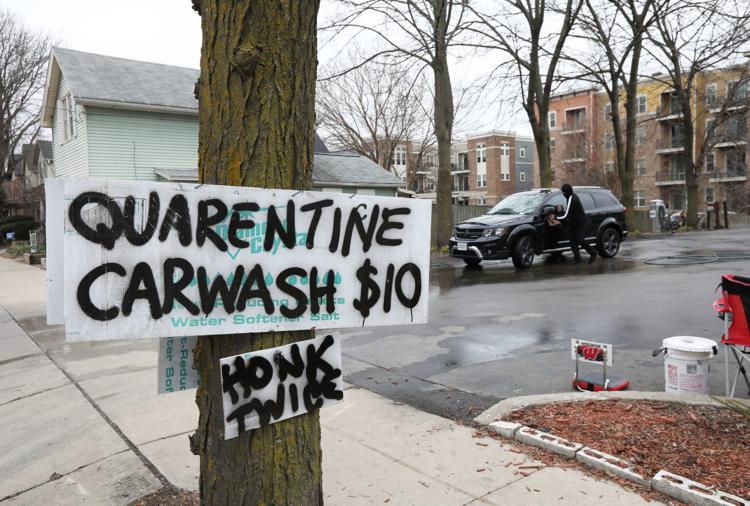 Rent strike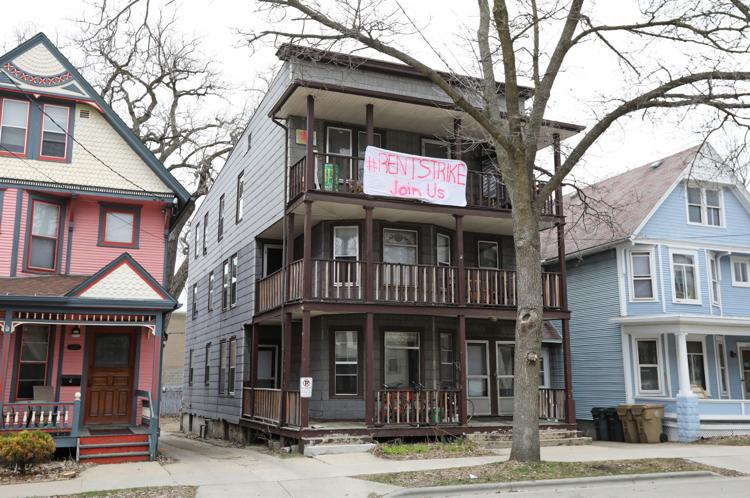 Election COVID-19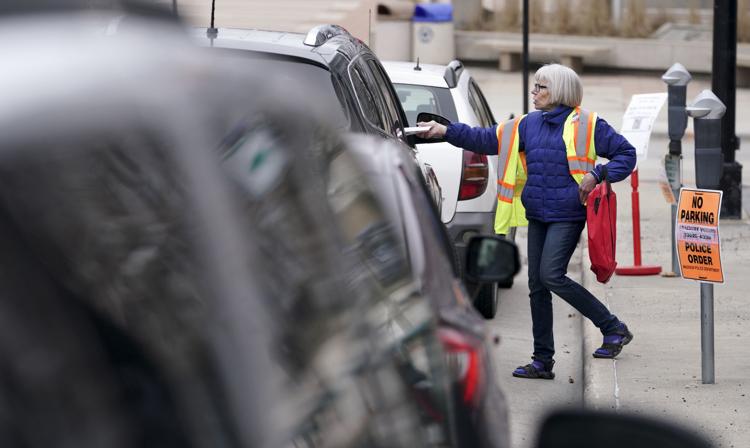 Precious Cargo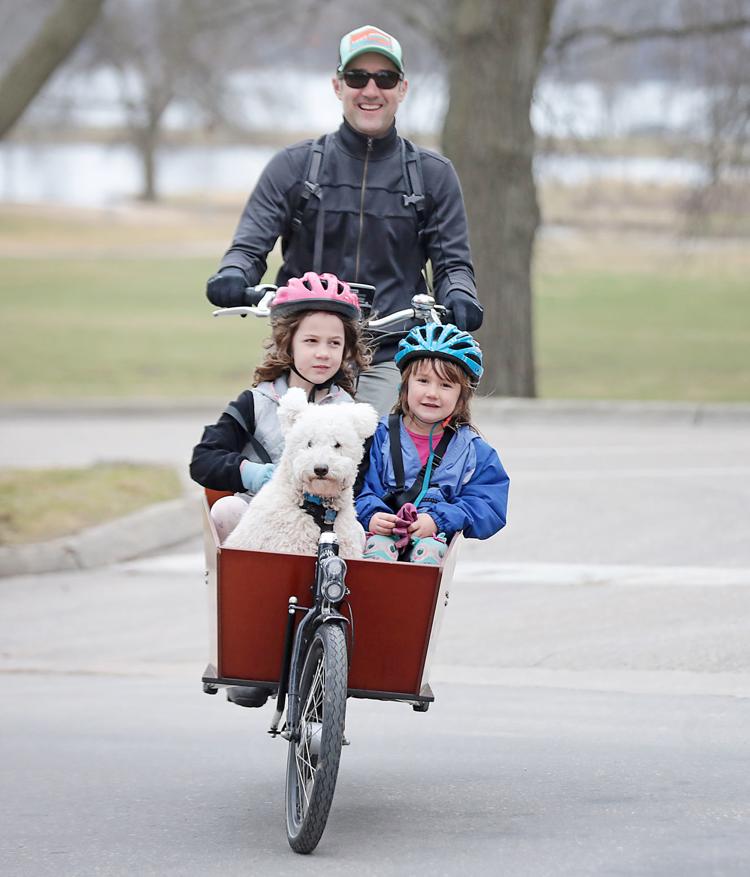 Lori and Chris Robson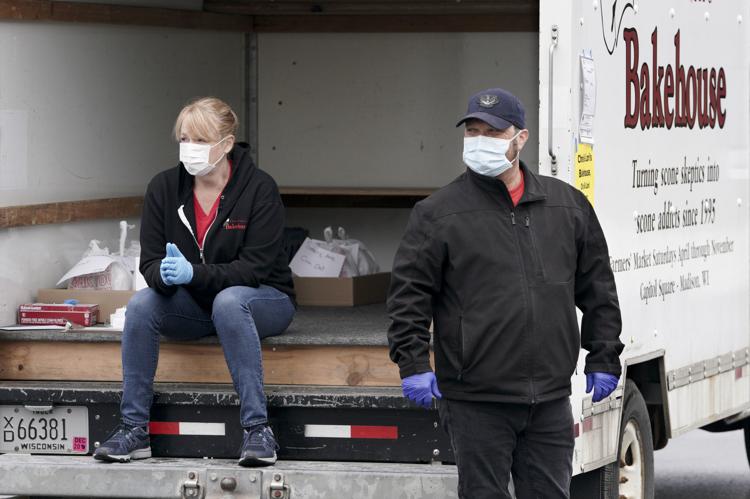 Chad Backes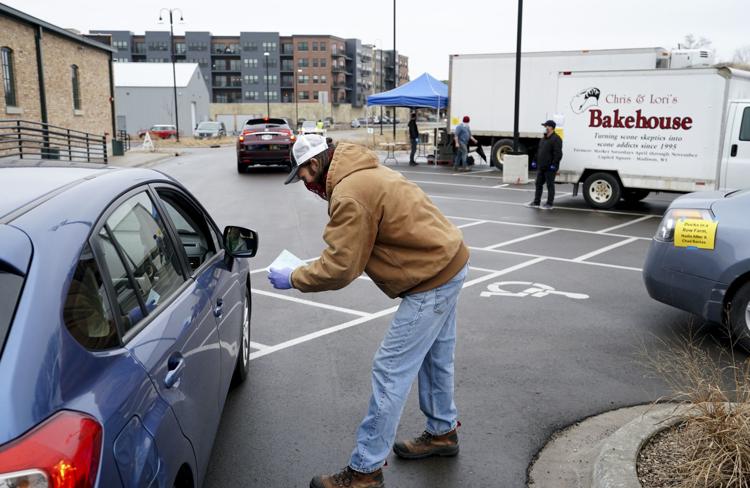 Tourism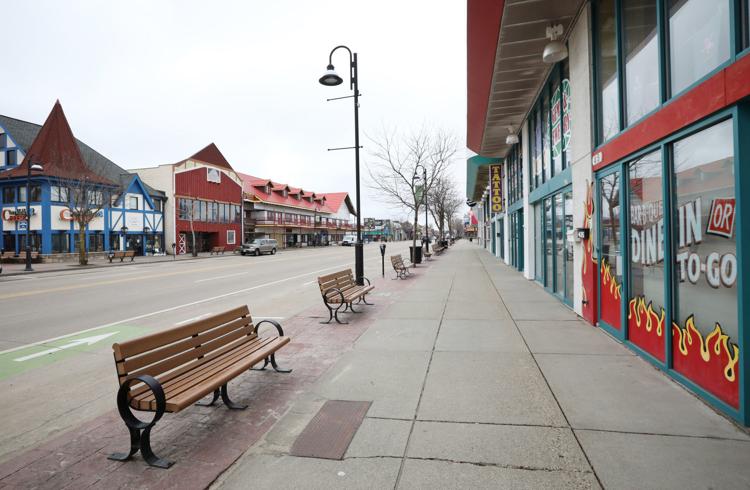 Tourism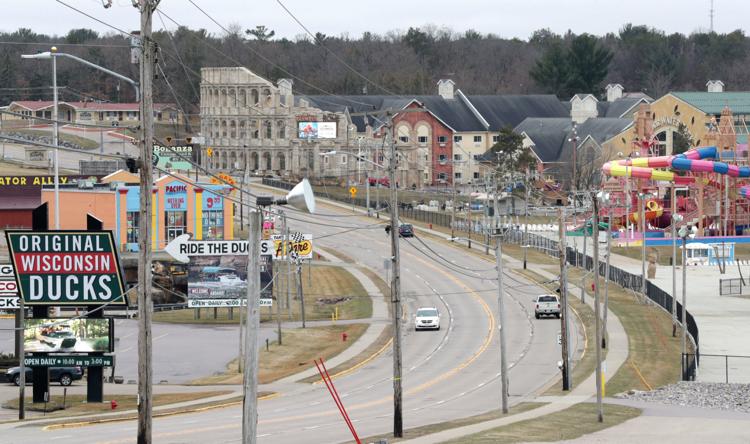 City Church live stream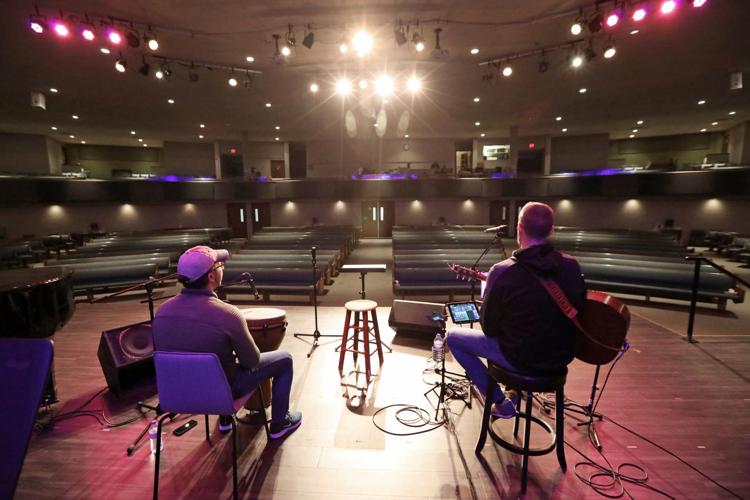 Covid Funerals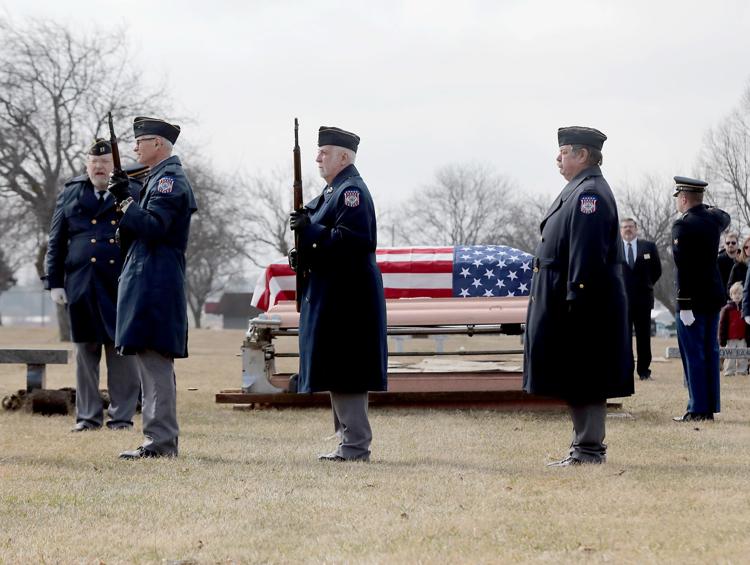 Covid Funerals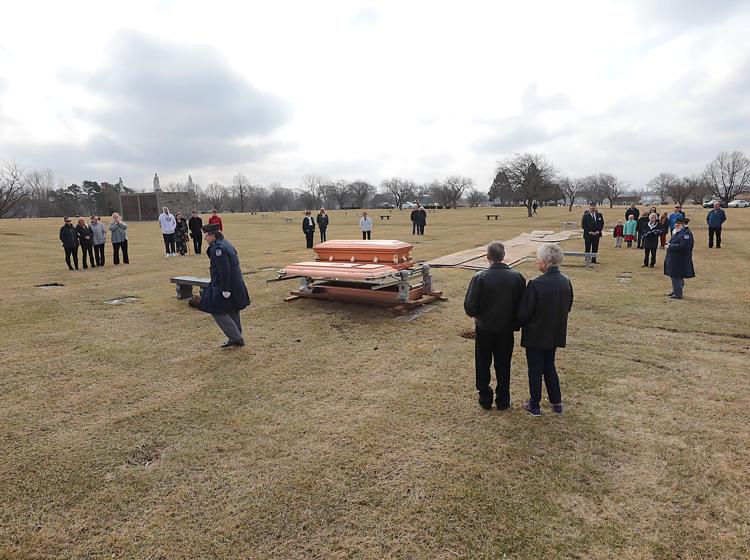 COVID-19 Sewn Masks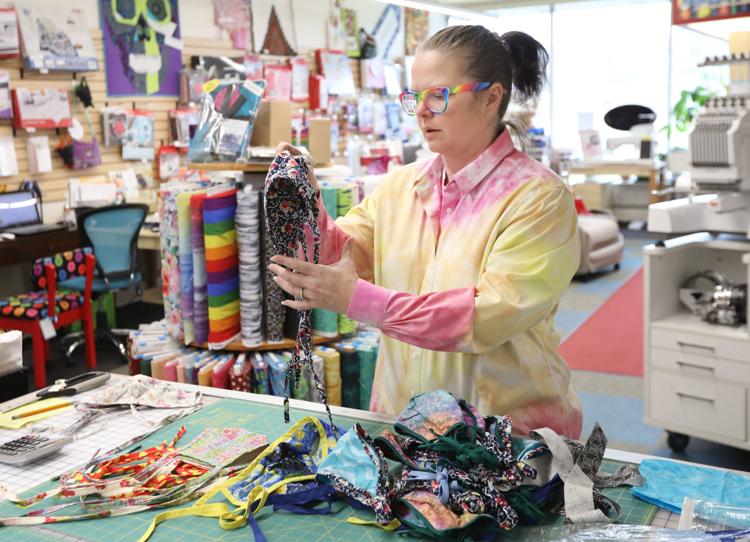 Traffic changes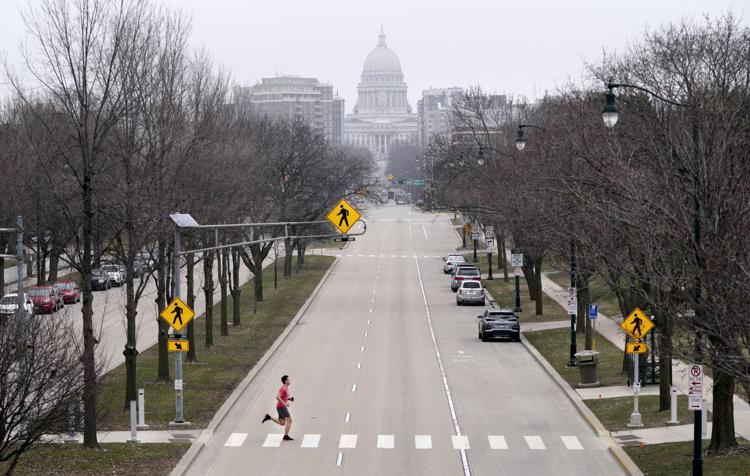 John Hicks getting a meal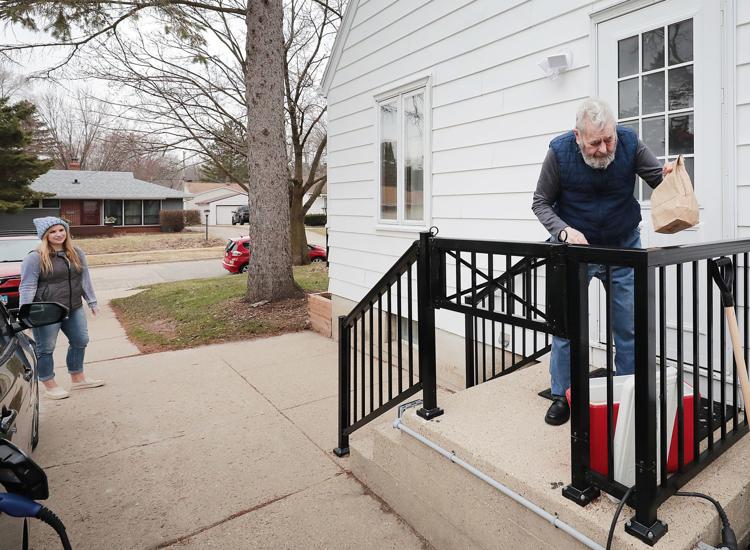 Rachel putting food in cooler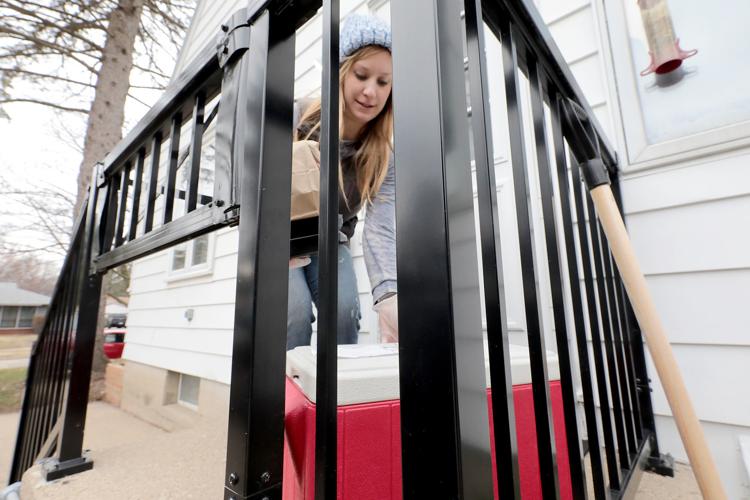 Mock Senate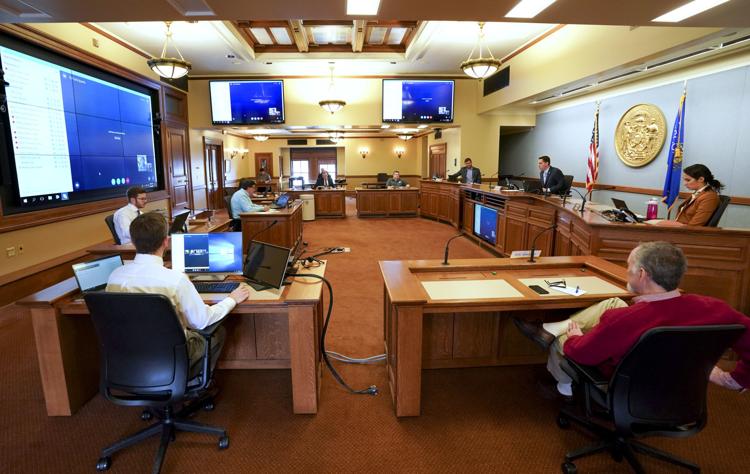 COVID-19 Ventilators 1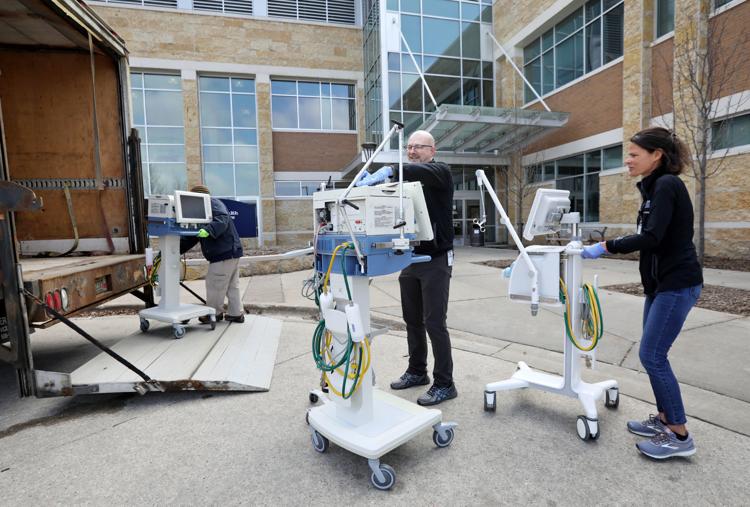 Covid Golf Courses 1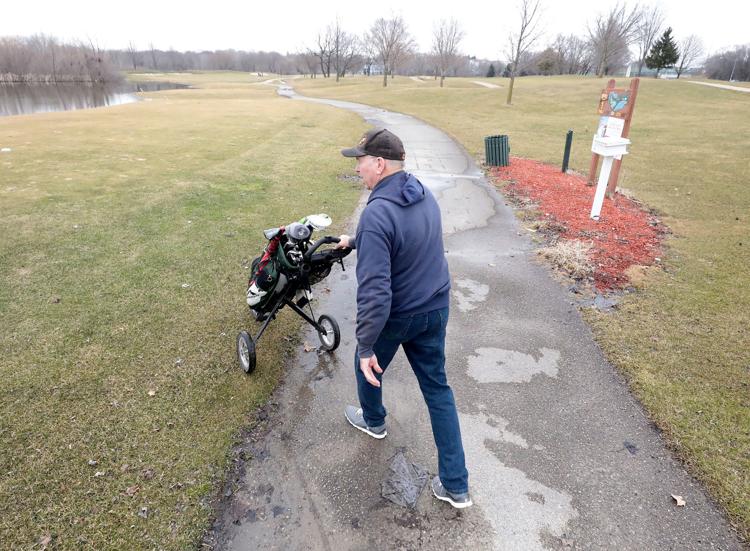 Tony Evers to order nonessential businesses to close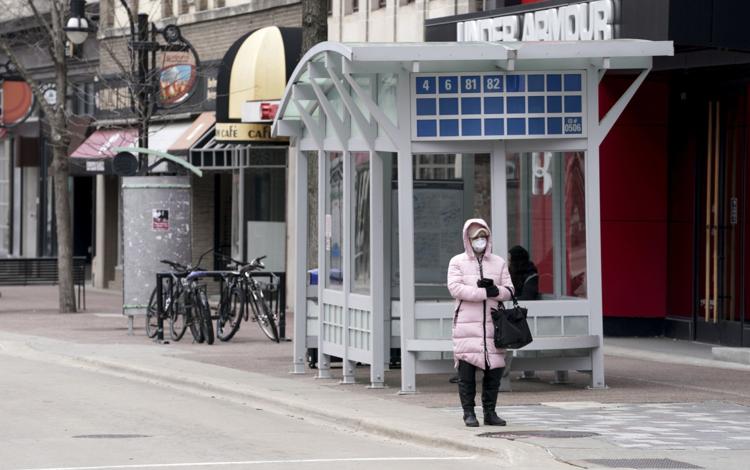 Tony Evers to order businesses to shut down to battle COVID-19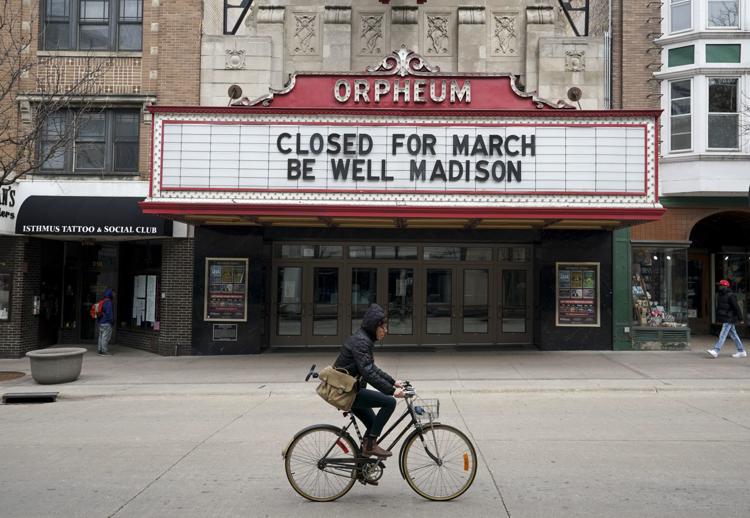 COVID-19-Bars and Restaurants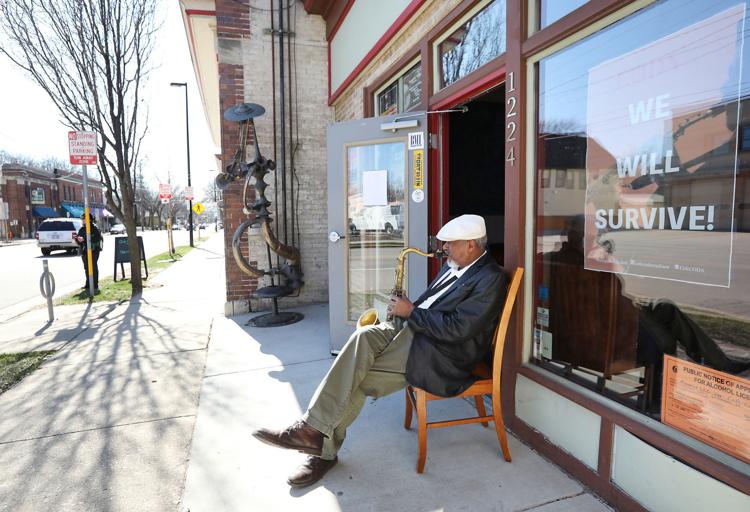 COVID-19 UW Virtual Match Day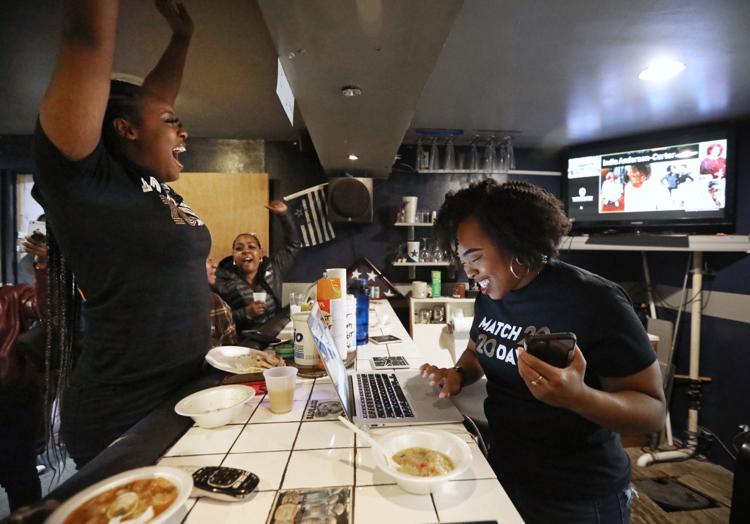 Covid State Street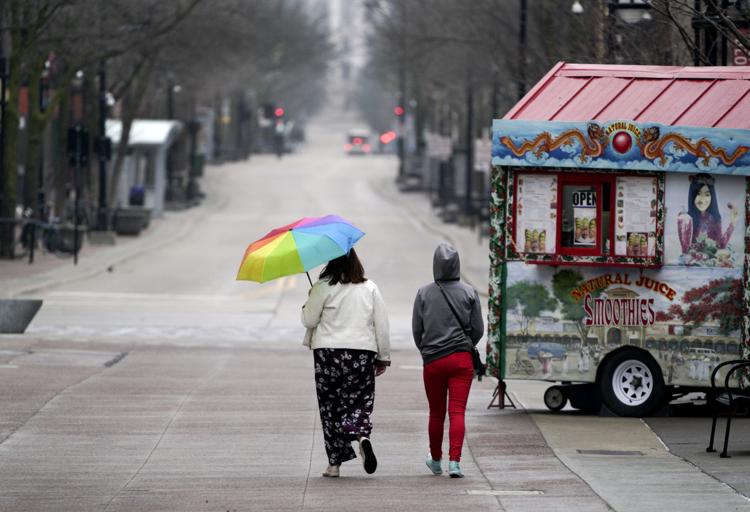 COVID-19 daycare
COVID-19 daycare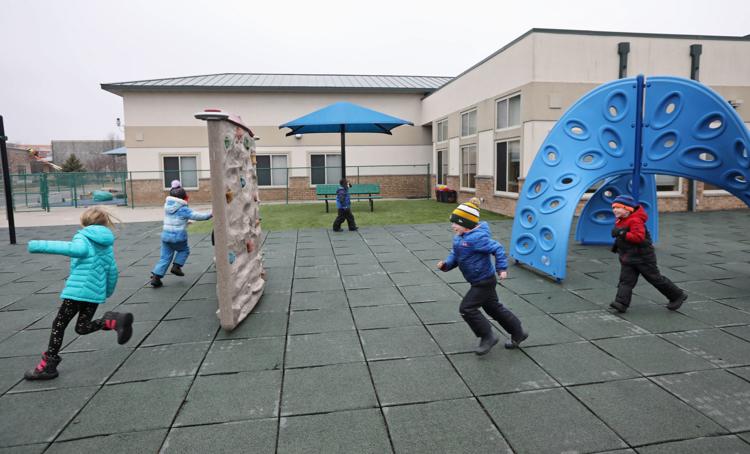 Barber Sherman Plaza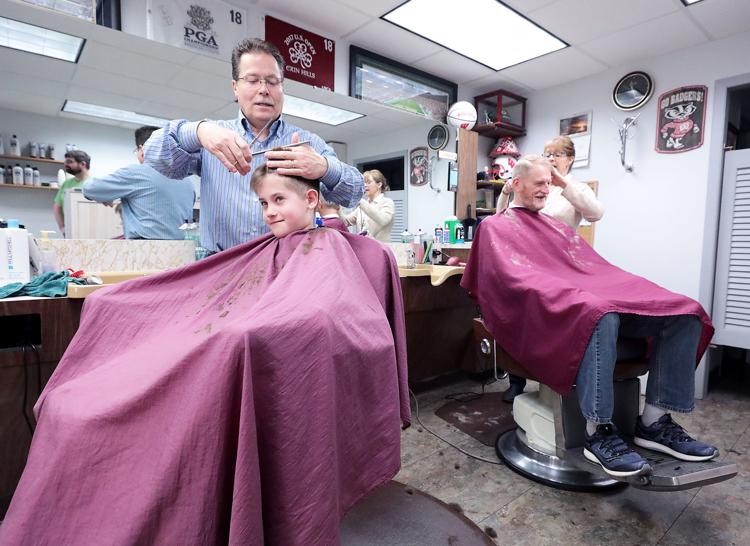 COVID-19 schools
COVID-19 schools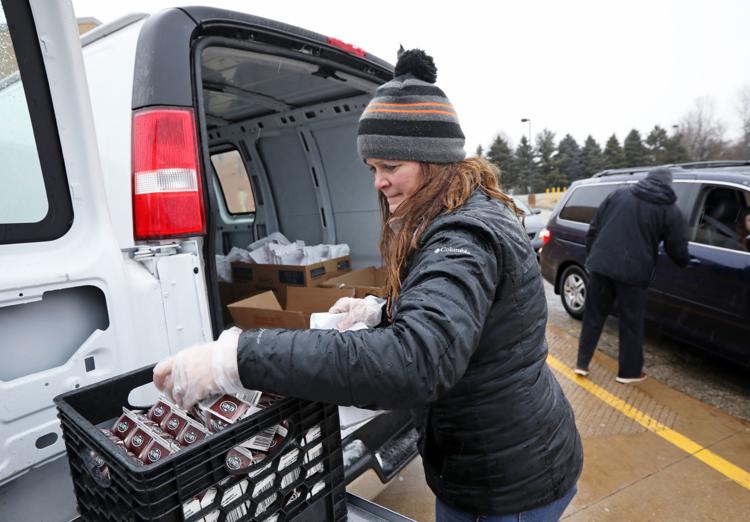 UW Moving to Online Only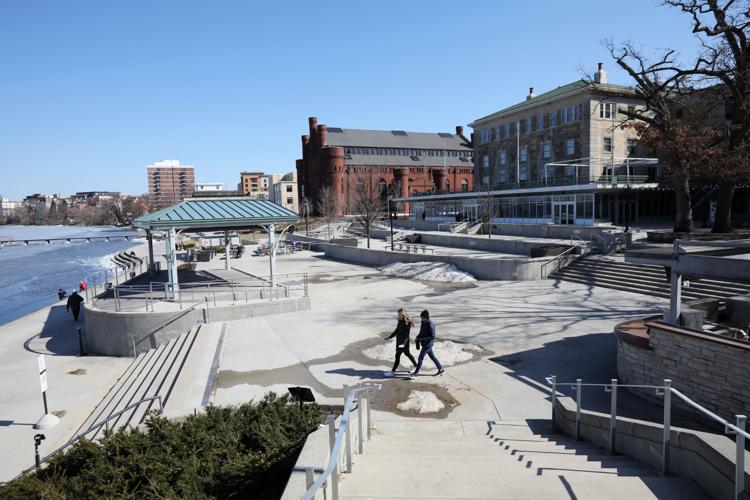 UW Moving to Online Only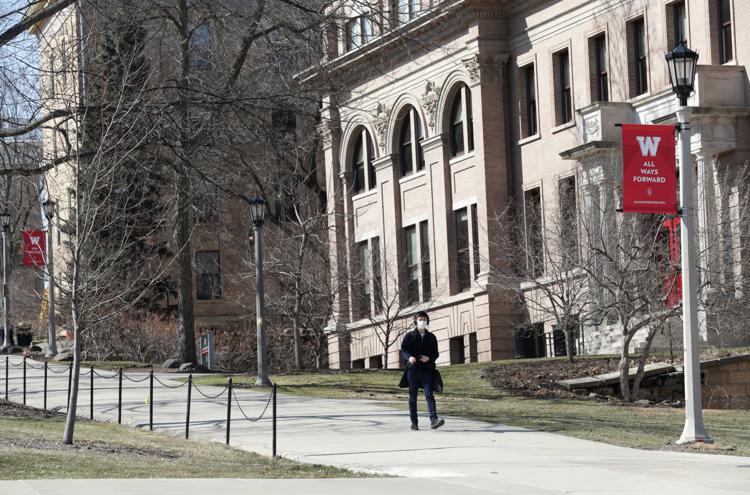 Covid Outdoors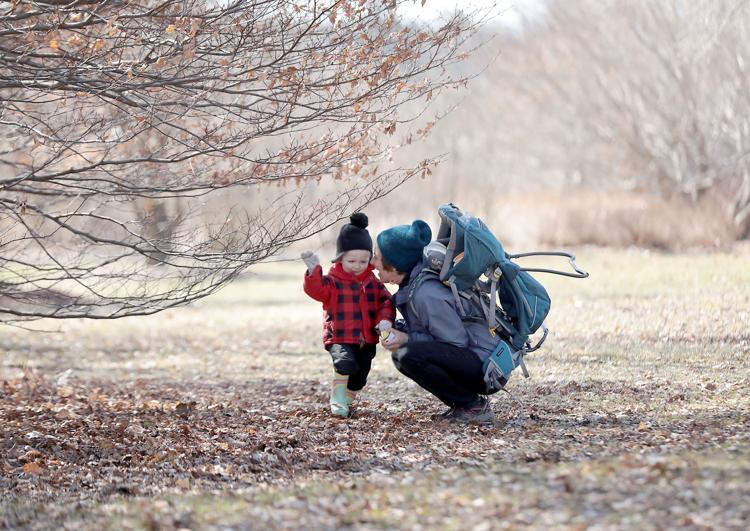 Covid Outdoors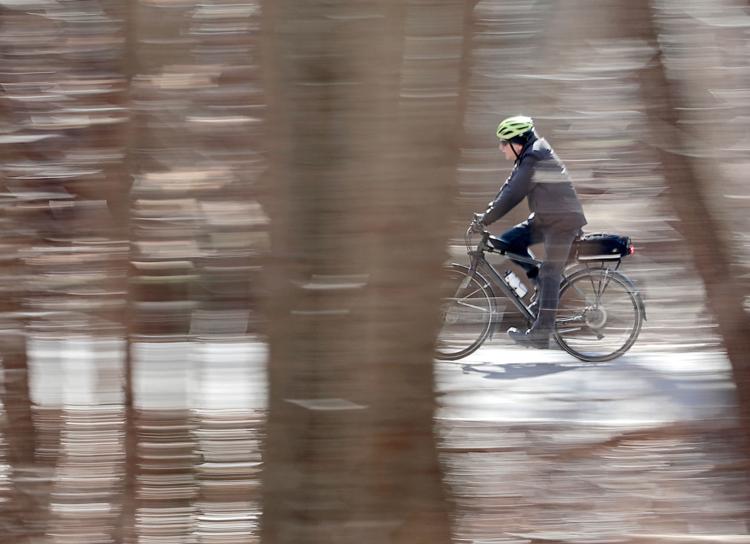 Stocking bags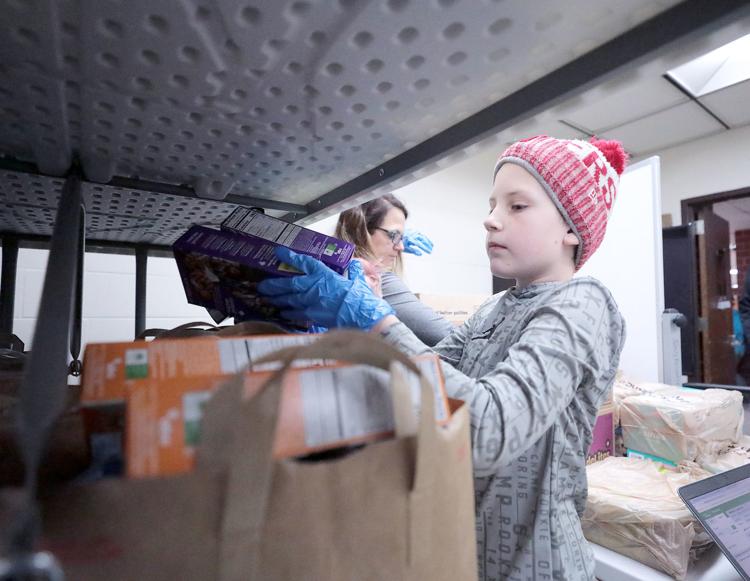 Madison school meals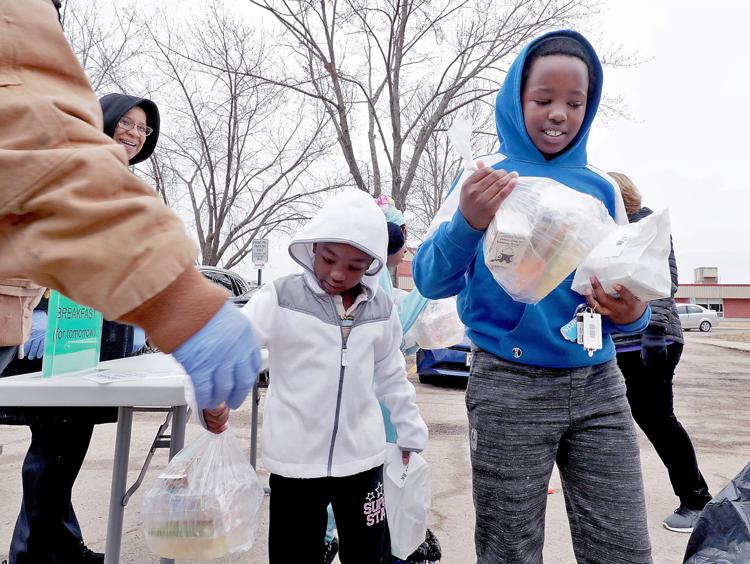 Hawk's Bar & Grill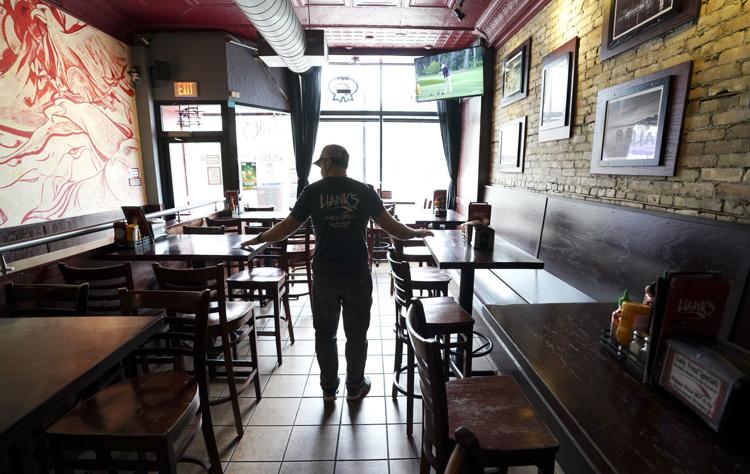 State Street -- Coronavirus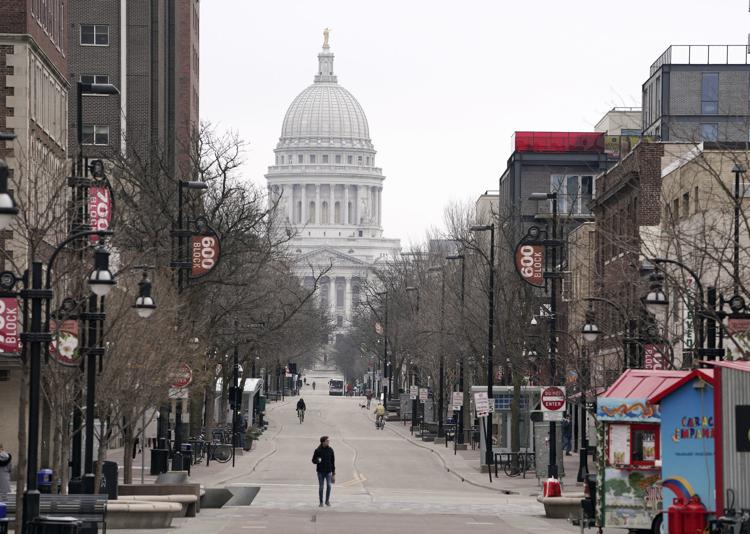 Speaking to changes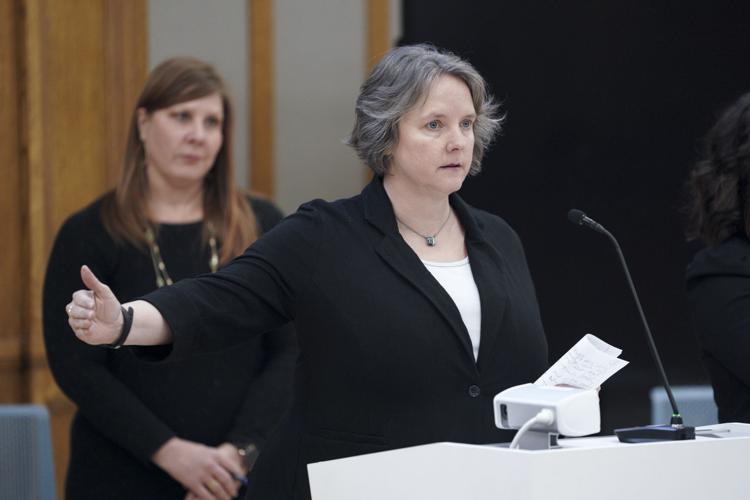 Jenifer Street Market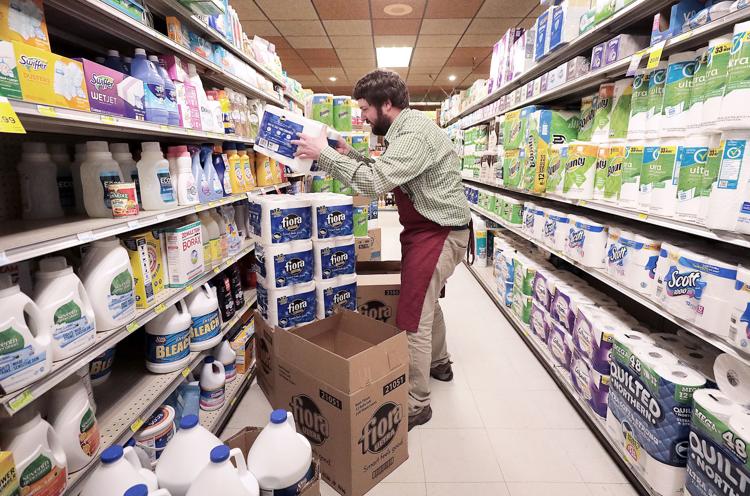 COVID-19 coronavirus UW-Madison campus dorm move-out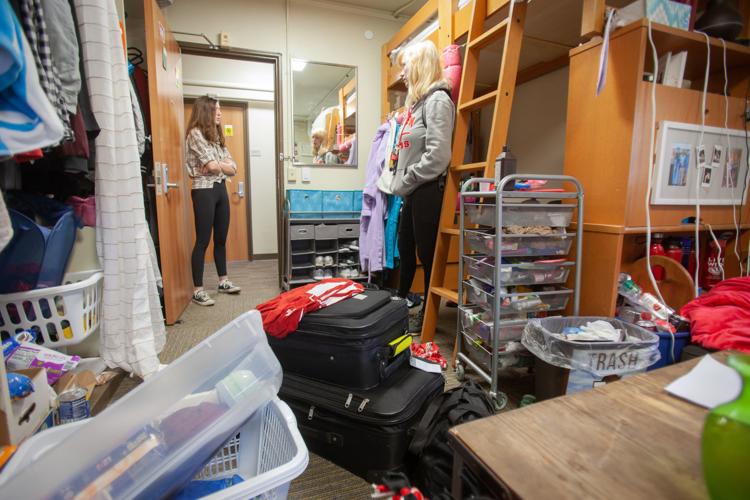 School closure news conference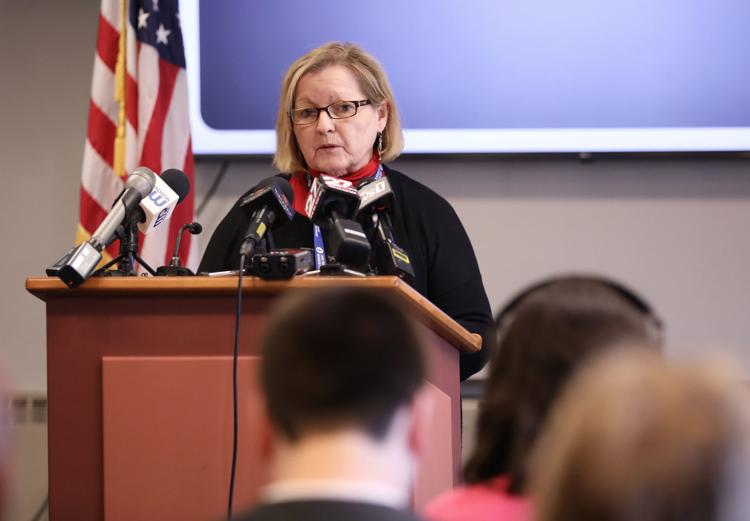 Coronavirus cleaning at UW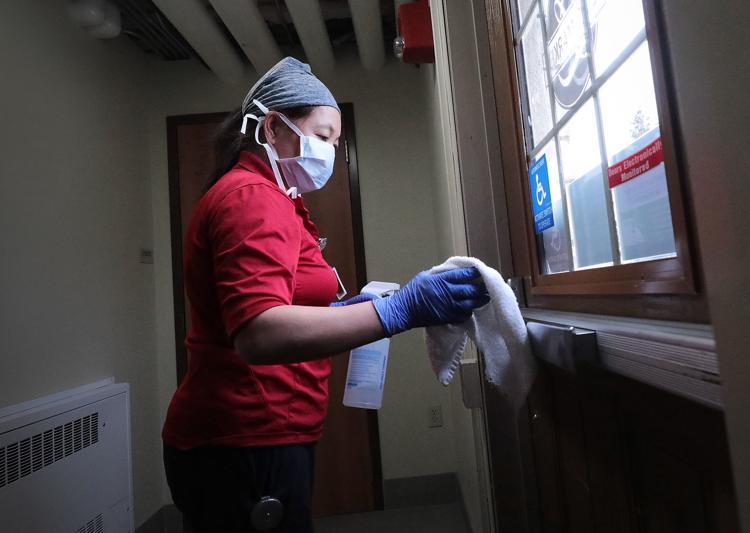 UW Spring Break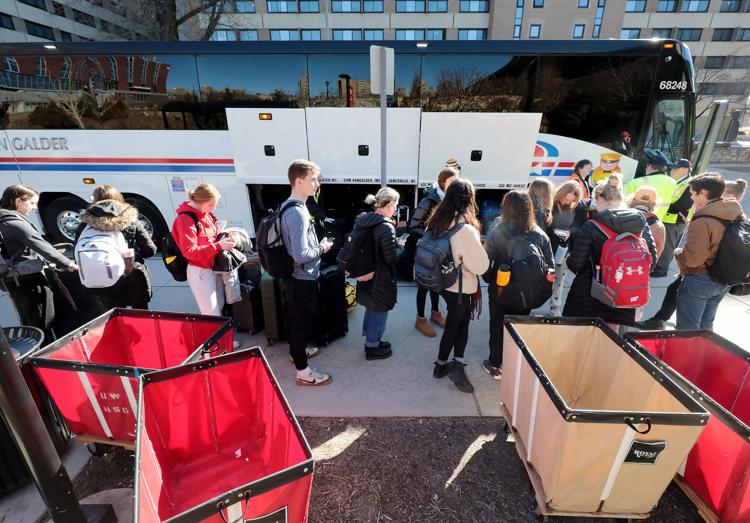 UW COVID-19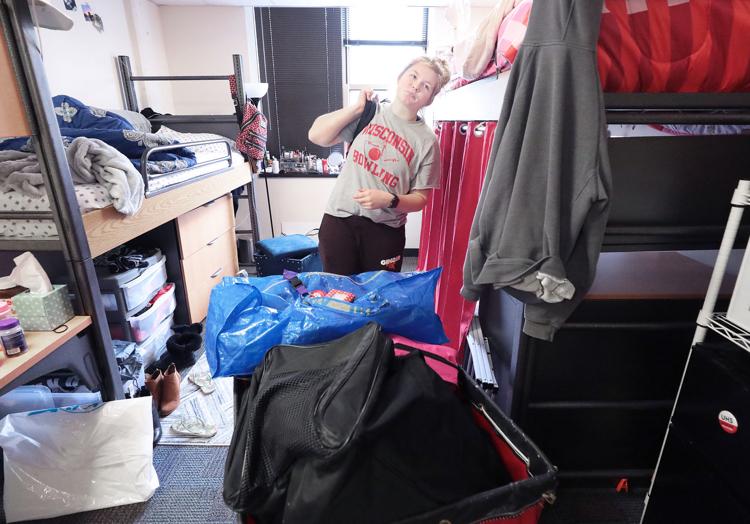 UW COVID-19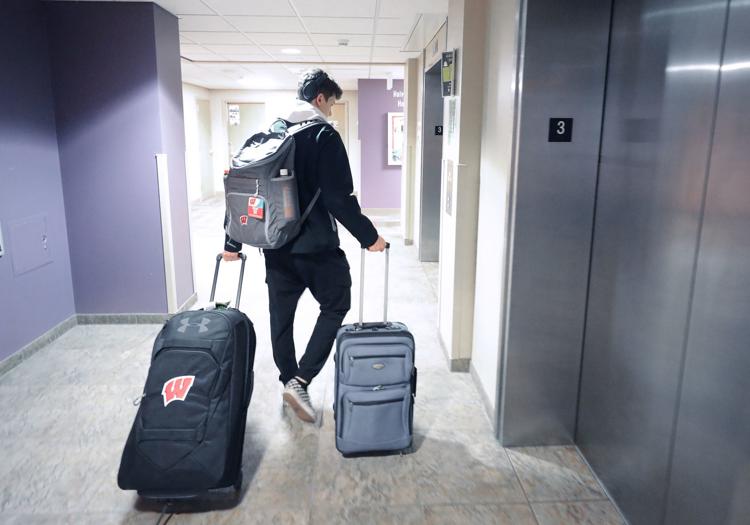 Evers news conference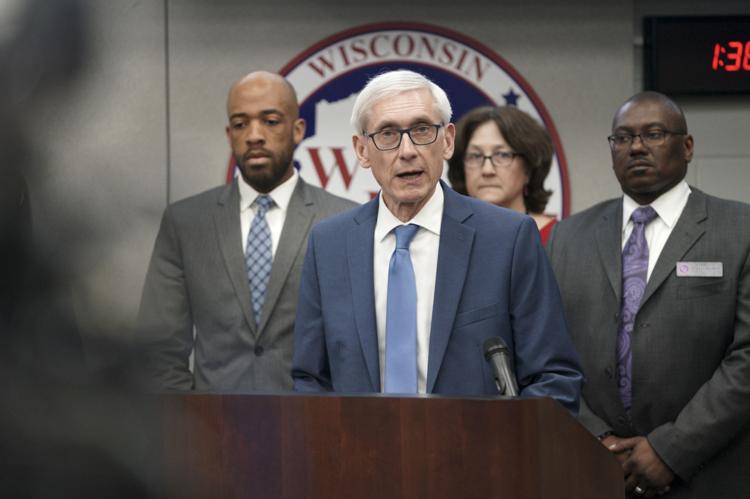 UW Covid-19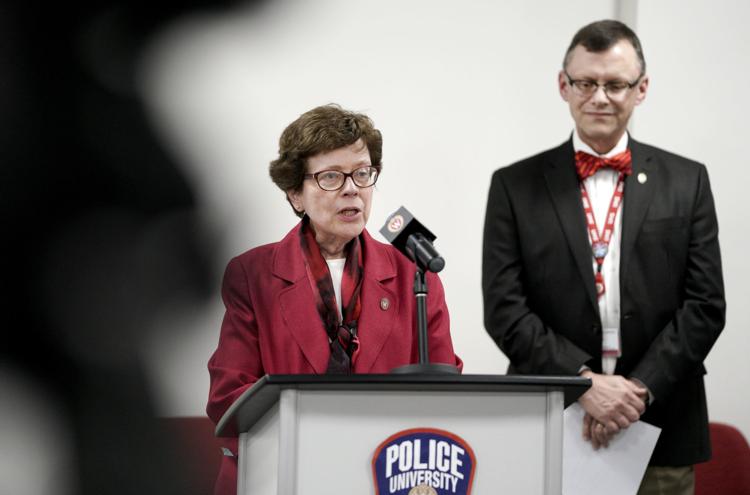 Safdar, Rhodes-Conway and Parisi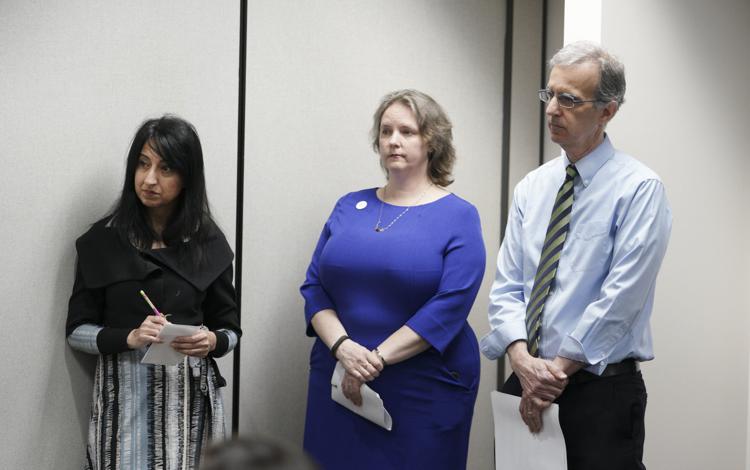 COVID-19 News conference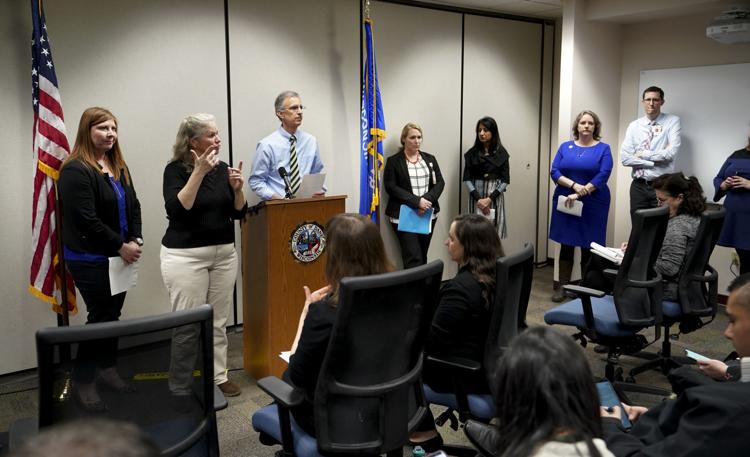 Concerned about COVID-19?
Sign up now to get the most recent coronavirus headlines and other important local and national news sent to your email inbox daily.