A Pulaski yacht manufacturer that cut 1,000 positions during the Great Recession now strains to fill 70 openings.
In Neenah, a business consulting company replaces print shop workers with tech-savvy programmers, some of them working remotely in other states.
At a Lancaster dairy farm a robot milks the cows 24 hours a day.
A Madison restaurant has raised pay for entry-level chefs in recent years more than 50 percent to $14 an hour, but still closes on Sunday evenings — not because of a lack of customers, but because workers are scarce.
Those and countless other stories across Wisconsin are symptoms of a growing worker shortage that is expected to worsen over the next decade, according to Wisconsin State Journal interviews with dozens of employers, economists, advocacy group experts and state political and economic development officials.
"We are right at the brink of the crisis," said Ann Franz, director of the Northeast Wisconsin Manufacturing Alliance in Green Bay. "There just aren't enough human beings in Wisconsin with baby boomers retiring. Just driving down the road there are constantly signs hiring. I've seen them on billboards: 'Come to our car dealership and buy our car. Come so we can give you a job.'"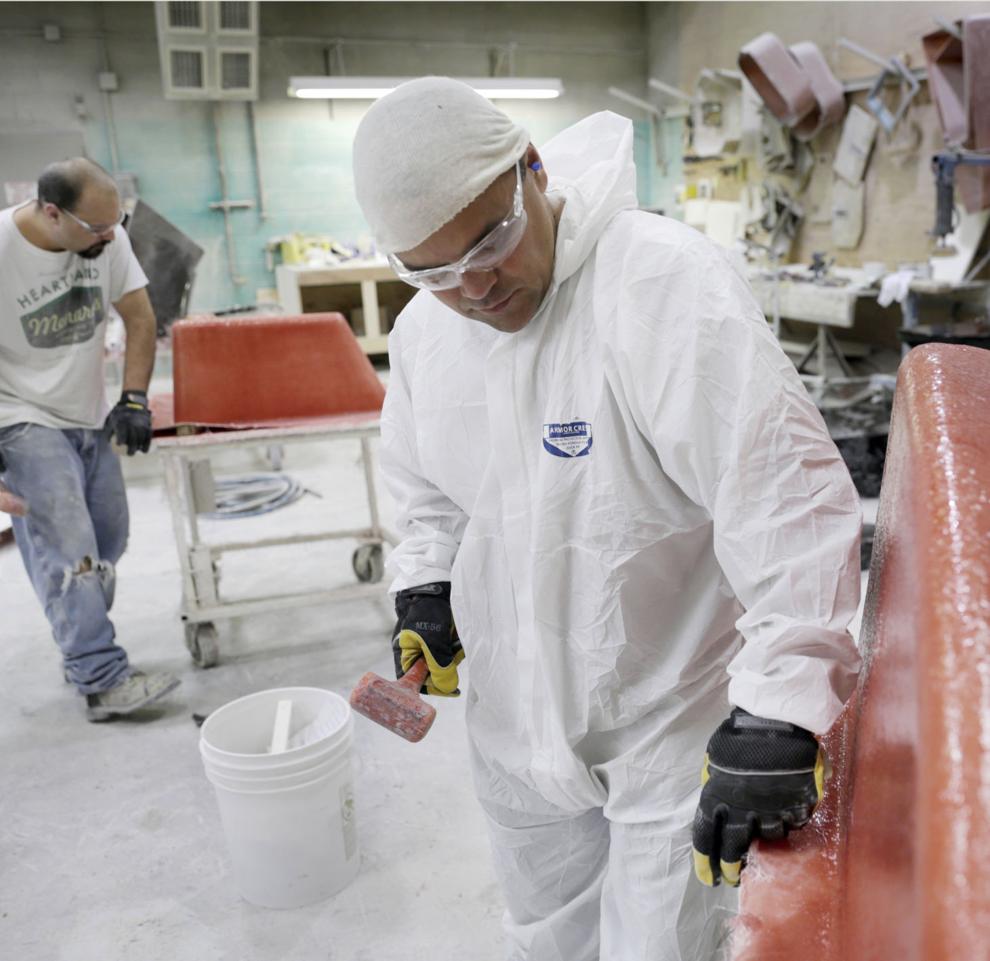 Employers from a broad range of industries are reporting difficulty finding workers — and not only for skilled professionals such as nurses, welders and computer programmers, who require a strong education and training system, but also for workers with a high school diploma and some additional training at restaurants, farms, construction sites, factories, senior care facilities, retailers and other businesses.

"I would call it Wisconsin's mega-issue," said Kurt Bauer, president of Wisconsin Manufacturers & Commerce, the state's largest business group, which recently found 77 percent of members surveyed had difficulty finding workers, up from 53 percent two years ago. "All other issues, they may be important, but they are subordinate to workforce."
The shortage has emerged in recent years as unemployment levels have plummeted. As the worker supply tightened in 2015 and 2016, year-over-year quarterly real wage growth averaged 2.36 percent, the highest growth since 1999.
But many of the jobs advertised pay so low that they can't support a family or even sustain a single person. For some a low-wage job isn't worth the loss of government benefits.
In June the federal government reported a record 6.1 million U.S. job openings, including 1.5 million in the Midwest. Based on Wisconsin's share of the Midwest workforce, that suggests some 134,000 job openings in Wisconsin.
For the past two years job openings have consistently outpaced new hires, a phenomenon not seen during the last period of low unemployment a decade ago, according to the U.S. Bureau of Labor Statistics. That could be the result of a general lack of applicants, a lack of skilled applicants or applicants not accepting job offers.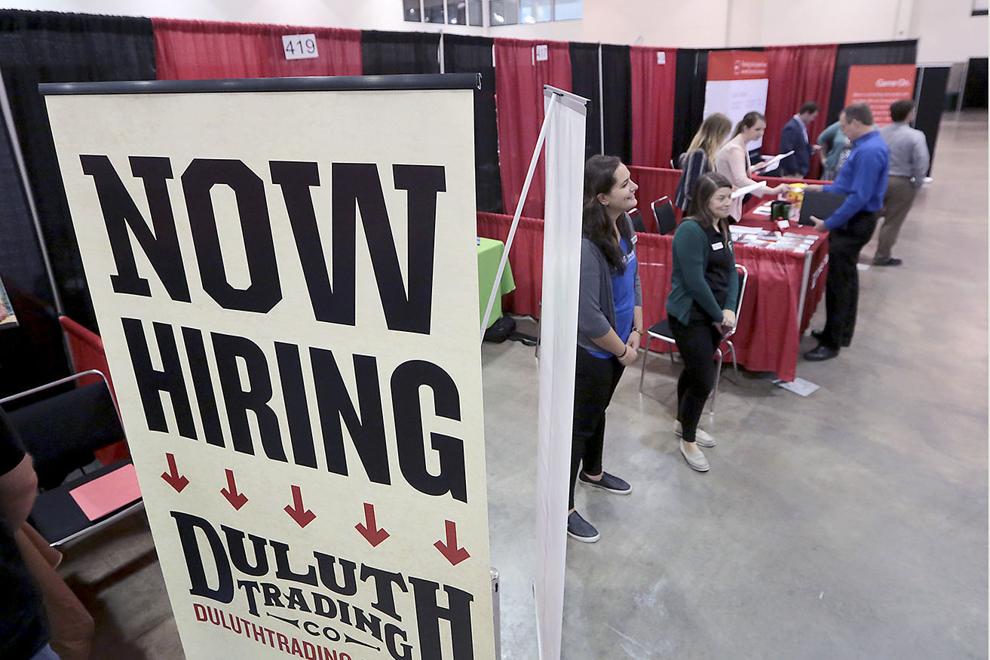 There are already many state and regional efforts afoot to address the problem, though much of the focus has been on a "skills gap" — the shortage of workers for the advanced-skill jobs of the future that often require years of technical training — even as employers and economic development officials grapple with a much broader people shortage.
The problem is of significant concern because sustained economic growth depends on the ability of companies to attract a high-quality workforce. As population growth slows and even shrinks in some parts of the state, the tax base could do the same.
"We have the potential of losing some of our business sector to other places where skilled labor is stronger, where there's greater population base," said Susan May, president of Fox Valley Technical College in Appleton. "The more we lose our economic base, it affects education and transportation and everything else. … It really presents a scary future for our state."
At the same time the shortage presents an opportunity for workers, especially the most marginalized, to realize long overdue real wage growth and to reap the benefits of a renewed employer interest in training programs.
"It's a good problem to have, but it's a challenge for sure," Gov. Scott Walker said in an interview.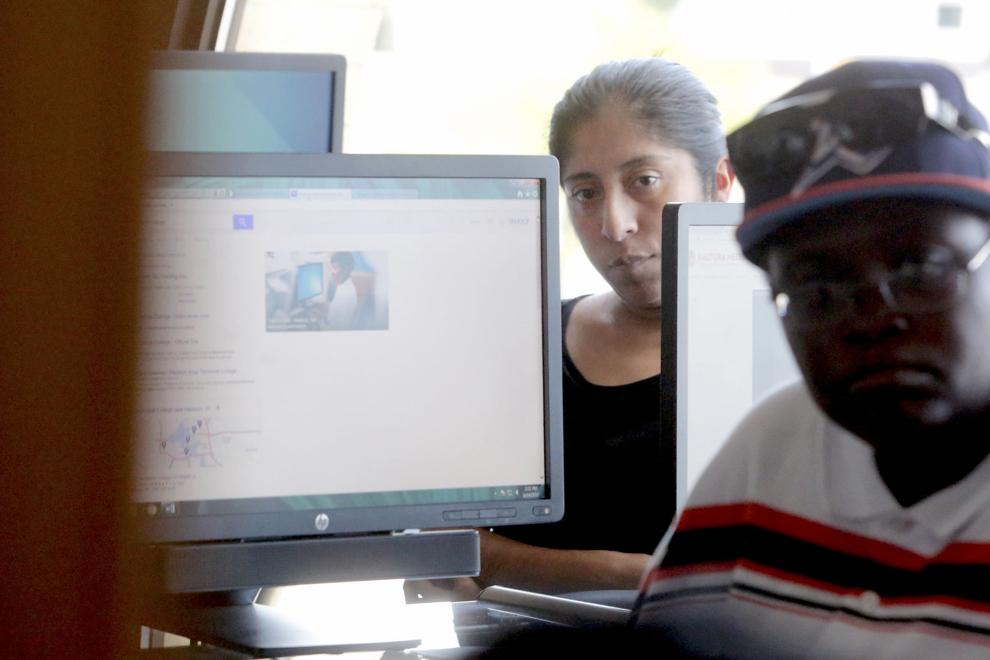 Multitude of causes
There are a multitude of factors contributing to the worker shortage in Wisconsin and across the country starting with historically low unemployment and the aging population, said Harry Holzer, a Georgetown University public policy professor and former chief economist at the U.S. Department of Labor.

Wisconsin's 3.2 percent unemployment rate in July is near a record low and down from a peak of 9.2 percent in January 2010. That's well below what economists consider to be "full employment" — the level at which everyone who is willing and able to work is employed, or about 4 or 5 percent.
By a different federal measure, 7.2 percent of Wisconsin workers are either unemployed or underemployed — meaning they work part-time because they can't find full-time work. That's the lowest measure of underemployment since the BLS began tracking it in 2003, and down from a peak of 15.2 percent in the third quarter of 2010.
Wisconsin also has an aging workforce. Between 2010 and 2025, the 65-and-older population is expected to have increased by two-thirds, while the working-age population is expected to remain flat. By 2023, 65-year-olds are projected to outnumber 18-year-olds for the first time.
The baby boomer retirement has been on the horizon for more than a decade, but the recession delayed some of its impact as older workers stayed in the workforce. Also, high unemployment made it easy for businesses to find employees willing to work for less. Should another recession hit, the demand for workers, and the upward pressure on wages, could subside.
Wisconsin has certain characteristics that may intensify the shortage, such as an already high workforce participation rate, a broad manufacturing base that, as it increasingly automates, replaces high school graduates with more highly skilled workers, and a comparatively poor record of attracting college graduates.
"Having people moving into the state or even moving out or back in, it really energizes the economy," said UW-Madison economist Steven Deller. "Wisconsin doesn't seem to be doing a good job bringing people into the state."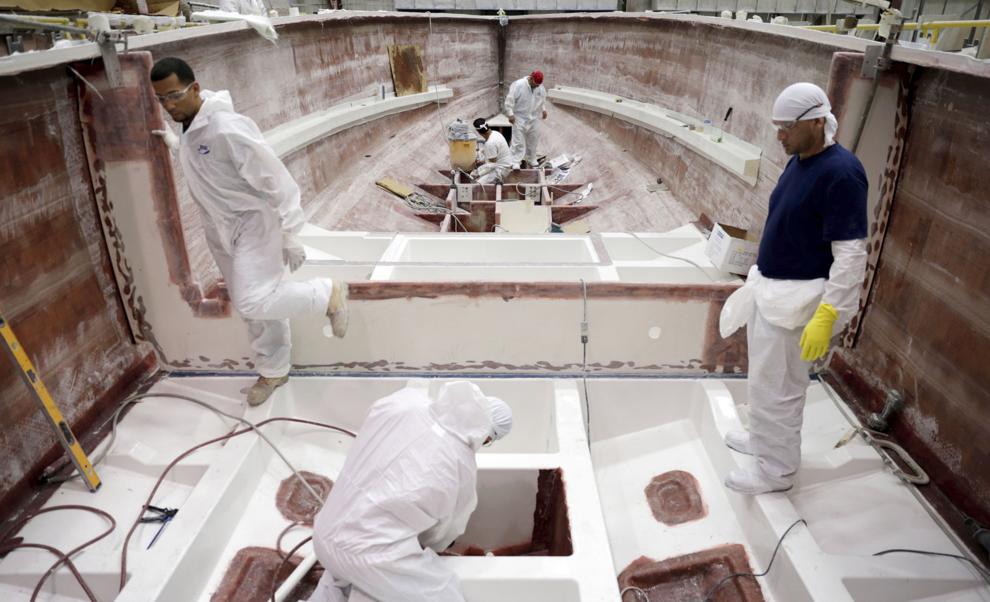 Wage growth limited
Despite wage growth over all, low wages also play a key role in explaining the difficulty employers have finding workers.
When employers say they can't find workers, what they often mean is they can't find workers willing to work at the wages and benefits offered, said Brad Hershbein, an economist at the nonpartisan Upjohn Institute for Employment Research in Kalamazoo, Michigan.
In regions of the country that experienced high job losses during the recession, employers are demanding more advanced skills for good-paying jobs, Hershbein said based on his study of millions of job postings around the country.
The Job Center of Wisconsin website lists about 100,000 job openings daily — about equal to the total number of unemployed workers in the state in a given month. The number isn't a complete accounting of job openings in the state, and more than 15,000 are for jobs located in other states.
A State Journal analysis of the 33,163 in-state job postings on Aug. 1 containing hourly wage data found the low-end averaged $12.16 and the high-end averaged $18.04.
The state's median hourly wage is $17.43, or about $35,000 a year. A United Way study found the basic wage needed to survive in Wisconsin is $54,804 for a family of four and $23,196 for a single adult — and that 42 percent of households live below that level.
More than half (51 percent) of the jobs that listed a low-end wage listed hourly pay levels below the United Way's survival wage for a single person. Even among the jobs that listed a top pay range, 16 percent were below the survival wage.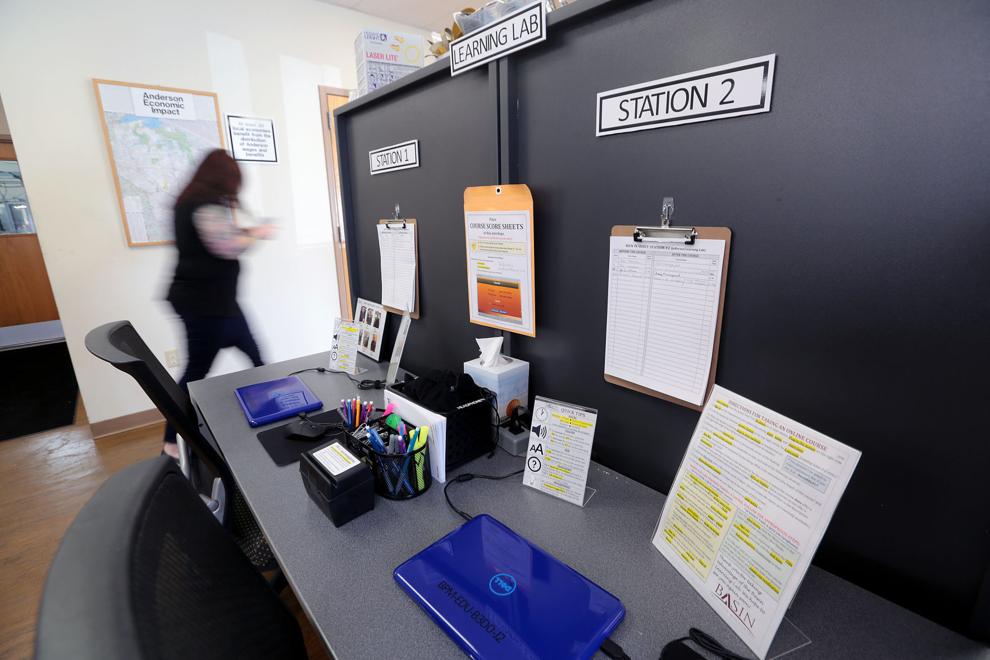 "Employers want workers with various sets of skills, but the pay can be very low," said Phil Neuenfeldt, president of the Wisconsin AFL-CIO. "When you're seeing stagnating wages and lower benefit packages and that compensation isn't keeping up with inflation, why would workers want to pursue those sorts of things?"

Wage increases aren't always possible in a heavy manufacturing state like Wisconsin where competitive pressures have resulted in thin profit margins, said Sasha Wesolowski, human resources manager for Marquis Yachts in Pulaski. The company, which offers starting pay of $12.50 an hour, has advertised its several dozen job openings on billboards, on a local parade float and recently in postcards to many of the 1,000 workers it laid off before declaring bankruptcy during the recession.
"If we can't find the people, then we can't continue to increase production," Wesolowski said.
An increase in starting pay would require raises at every pay level, making it harder to maintain profitability in a competitive global market for yacht-making, Wesolowski said.
Rustin Keller, chief operating officer at J.J. Keller & Associates in Neenah, said his company's shift from publishing business regulatory manuals to providing online tech support has meant the available workforce doesn't have to be located in Wisconsin.
Keller has had difficulty finding enough workers, even with starting salaries ranging from $60,000 to $90,000. That's led the company to hire workers in other states. With the need for some 8,100 IT positions anticipated in Wisconsin over the coming years, those jobs landing elsewhere could cost the state millions of dollars.
"Right now we can post a position, almost any kind of position, and it's tough to find people," Keller said. "The number one thing we can do is graduate more people with technical backgrounds."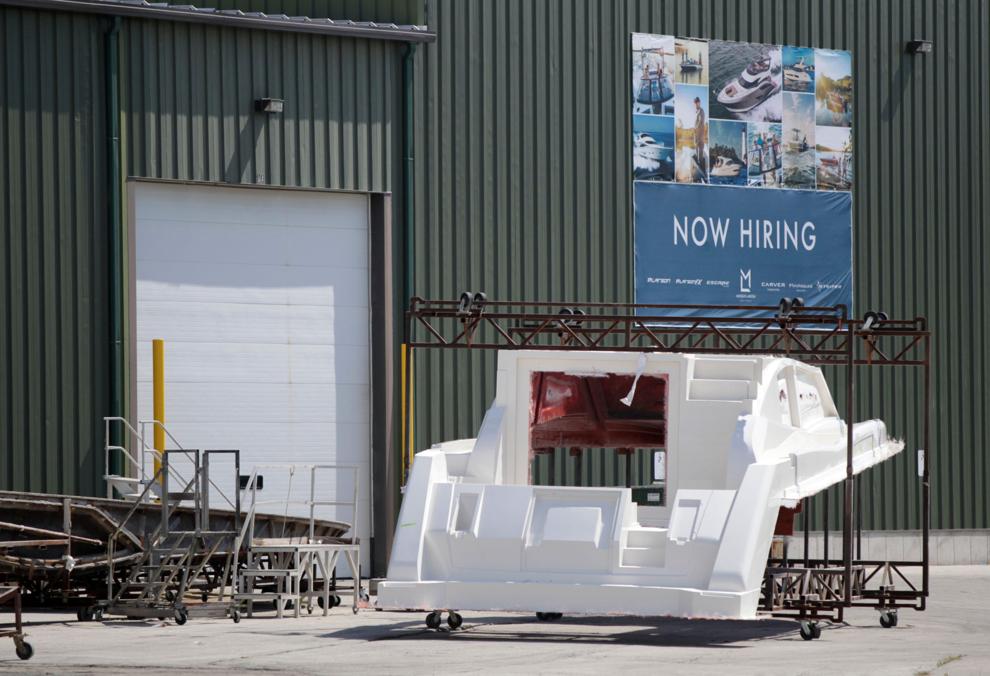 Many of the jobs with the most anticipated growth in the next several years, such as personal care aides and food servers, require no more than a high school degree and pay low wages. Yet employers in those sectors are also sounding the alarm.
"The labor market is so wonky right now that there's no consequences to being a bad employee," said Jonny Hunter, whose Madison restaurant Forequarter no longer serves dinner on Sundays because it can't hire enough staff. "People will just quit because they want two weeks off. They can go to another restaurant and get hired right away."
One solution Hunter is pursuing: A three-week training program he piloted this spring to get more workers into the kitchen as prep cooks. Culinary programs at a local technical college could take one to two years.
Laura Ortiz Cruz, 42, makes $11 an hour as a personal care worker helping bathe, feed and toilet seniors.
Over the summer she enrolled in a training program through the Urban League of Greater Madison to get her foot in the door as a special education assistant at a local school where she hopes to make $13 an hour. Her goal is to become a bilingual educator, so she can transition from a physically demanding job to one that utilizes her Spanish skills; she was born in Mexico and became a U.S. citizen five years ago.
But her employer couldn't accommodate her class schedule, and she had to reduce her hours. She has two daughters, ages 11 and 16, type 2 diabetes, and receives state welfare payments and BadgerCare Plus, which are available only up to a certain income threshold.
"It's stressful because I know at the end of the month I have to pay my rent. I have to pay my electricity. I have to pay my Internet. I have teenagers who have to go to school," Ortiz Cruz said. "If I make more than $1,600 a month, which is nothing, I lose my insurance."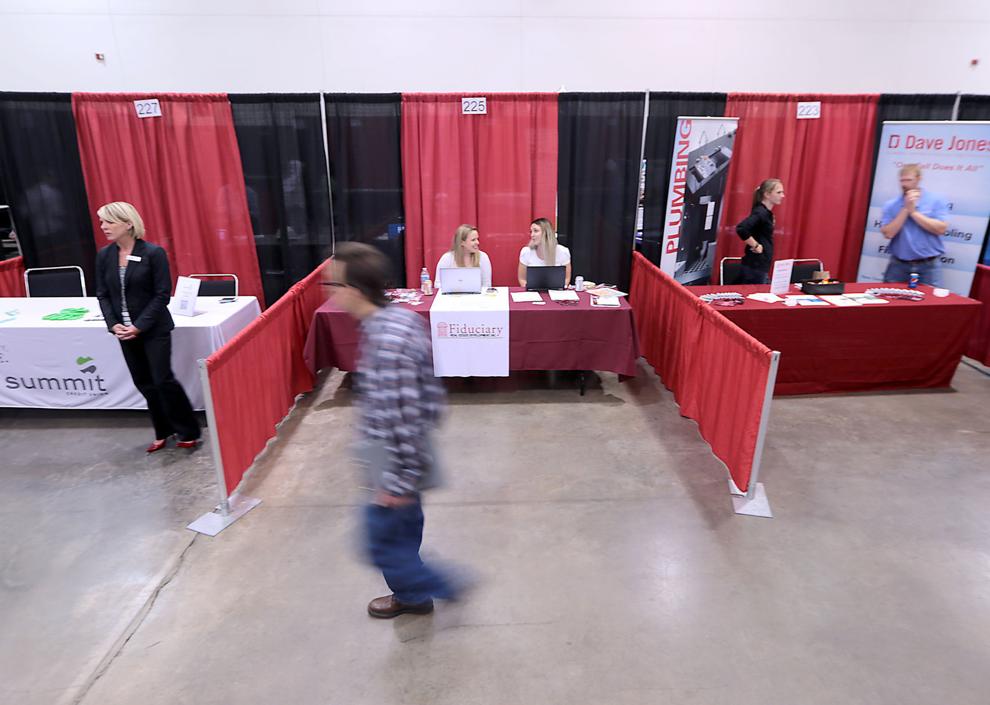 Employers frustrated
Many employers around the state express frustration about the quality of the available workforce. They complain about new hires lacking minimal "employability" traits such as showing up for work on time, dressing appropriately and basic communication. Some describe applicants who won't return phone calls yet continue to apply for jobs elsewhere, possibly to fulfill the state's new requirements for receiving unemployment benefits.
"We stopped going to job fairs a while back because nobody is there," said Erik Anderson, CEO of Basin Precision Machining in Whitewater. "If you don't have a job today we really question your worth. It's kind of gallows humor, but that's where we're at right now."
Anderson said the $13 hourly starting pay he offers isn't a "living wage," but after a 60-day probationary period employees receive a bump up to $15 with the goal of getting them up over $17 an hour — "to defend our investment in them."
To address the worker shortage, Anderson has offered employees a 16-week class that teaches basic life skills such as how to balance a checkbook, buy insurance, save for retirement and manage relationships. The class has been optional, but Anderson is considering making it a requirement.
Some workers may not be applying for job openings because they don't realize the opportunities are out there or lack the means to go back to school or enter training programs, said Bill Clingan, a Madison-based program coordinator for the Wisconsin Regional Training Partnership focusing on training workers for construction jobs.
"There are folks (for whom) it's not a work ethic issue," Clingan said. "If you find yourself 25 or 30 years old and you're working in the service industry 25 hours a week, don't have a license, taking public transit, have a couple kids — at some point it becomes hard to deal with the here and now, have a longer term goal of turning this around and starting a career."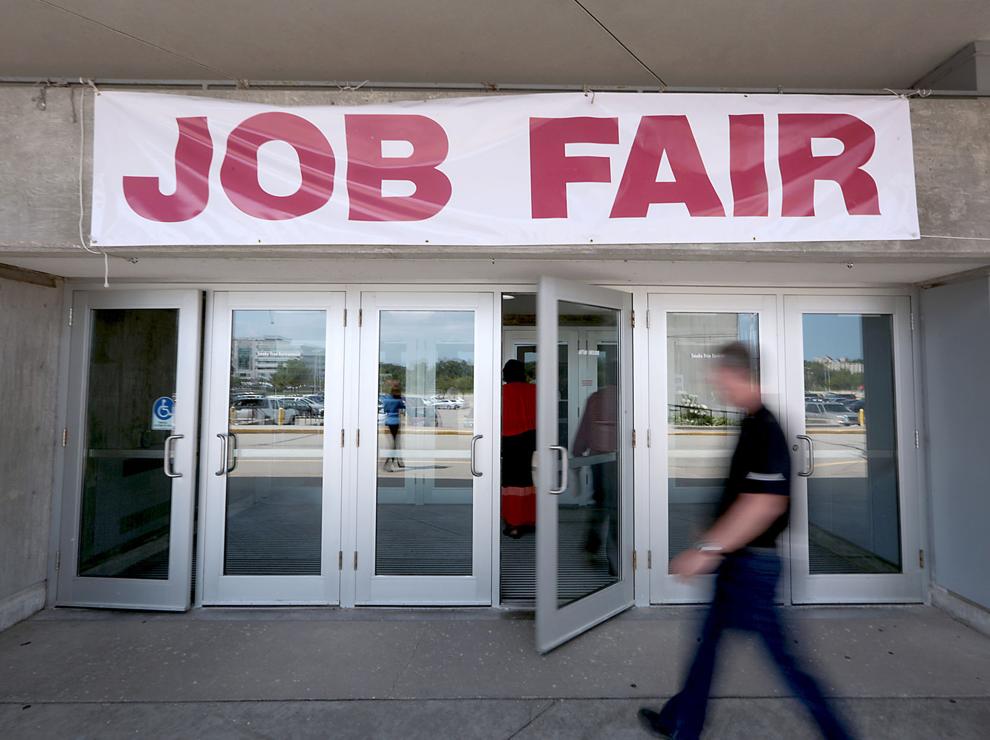 Other factors contributing to the worker shortage in Wisconsin may include national immigration policy — though the national immigrant workforce has continued to grow steadily — rising incarceration rates, the growing opiate drug epidemic and a geographic mismatch in where workers and jobs are located, particularly between Milwaukee and its suburbs.
Low-income workers might lack access to transportation and child care, making it harder to work or receive training. In some cases the potential loss of public benefits or garnished child support payments make working for $10 to $12 an hour less appealing.
"I don't encounter a lot of people literally turning down a job because it didn't pay enough," said Julie Kerksick, a senior policy advocate for Public Policy Institute of Community Advocates in Milwaukee. "I do encounter people who aren't looking because they don't think they can earn enough. For people who owe child support it becomes a big deal. If they go to work for $10 an hour, they think they won't see most of it, and often they're right."
State officials have promoted apprenticeship and retraining programs as well as policies that encourage more people receiving government subsidies to join the workforce. Walker has told audiences around the state that he wants to get everyone on the sidelines into the game.
There's a need to train more prisoners, veterans, those with disabilities — even retirees — to meet the demand for workers, said Mark Tyler, chairman of the Governor's Council on Workforce Investment.
"This is a problem that will become a crisis," Tyler said. "I think that we have the opportunity to avoid the crisis. What that's going to require is working in a lot of different facets."
Projected future job openings in Wisconsin, ranked by occupation
| Occupation | Total new openings 2014-24 | Percent growth in type of job | Wisconsin average annual wage (May 2016) | Typical education for entry | Related occupation work experience | On-the-job training needed for competency |
| --- | --- | --- | --- | --- | --- | --- |
| Personal care aide | 17,933 | 28.7 | $24,400 | No formal | None | Short-term |
| Food prep, server (includes fast food) | 8,613 | 13.6 | $19,010 | No formal | None | Short-term |
| Heavy and tractor-trailer truck driver | 6,867 | 13.2 | $43,030 | Postsecondary non-degree | None | Short-term |
| Registered nurse | 5,327 | 9.5 | $67,930 | Bachelor's | None | None |
| Sales rep (wholesale and manuf.) | 4,742 | 11.7 | $71,370 | High school | None | Moderate-term |
| Customer service rep | 4,616 | 8 | $36,280 | High school | None | Short-term |
| Nursing assistant | 4,578 | 13.4 | $27,980 | Postsecondary non-degree | None | None |
| Computer systems analyst | 4,048 | 27.7 | $77,090 | Bachelor's | None | None |
| Janitor, cleaner | 3,952 | 8.1 | $25,960 | No formal | None | Short-term |
| Restaurant cook | 3,380 | 17.2 | $24,390 | No formal | <5 years | Moderate-term |
| Retail salesperson | 2,902 | 3.3 | $25,640 | No formal | None | Short-term |
| General, operations manager | 2,815 | 7.9 | $117,390 | Bachelor's | 5+ years | None |
| Manual freight, material mover | 2,712 | 4.9 | $31,210 | No formal | None | Short-term |
| Bartender | 2,658 | 9.9 | $20,590 | No formal | None | Short-term |
| Accountant, auditor | 2,644 | 11.5 | $66,070 | Bachelor's | None | None |
| Landscaping, groundskeeping worker | 2,387 | 11.2 | $28,140 | No formal | None | Short-term |
| Waiter, waitress | 2,328 | 5.4 | $21,390 | No formal | None | Short-term |
| Machine tool operator (computer) | 2,294 | 21.3 | $42,170 | High school | None | Moderate-term |
| Marketing specialist, research analyst | 2,194 | 19 | $57,420 | Bachelor's | None | None |
| Maid, housekeeping cleaner | 2,174 | 8.3 | $21,720 | None | None | Short-term |
| | | | | | | |
| STATE-WIDE PROJECTED NEW OPENINGS | 196,009 | 6.02 | $45,954 | | | |
Editor's note: This story has been changed to accurately reflect that recent wage growth has been the highest since 1999. Also, the online subheadline was changed after publication.