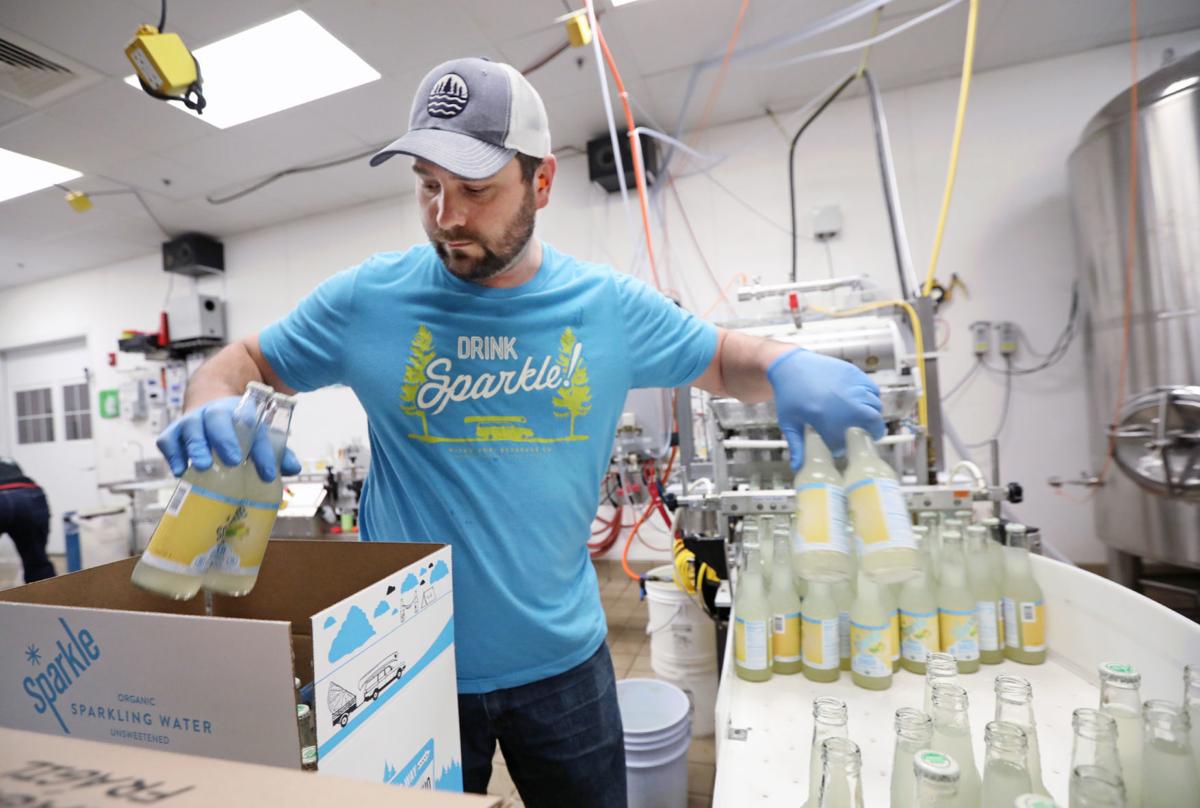 VIROQUA — Austin Ashley was optimistic as he spoke about his company that makes organic craft soda and sparkling water.
During a tour on March 12, he showed off Wisco Pop's larger stainless steel tanks and kettles along with a new six-head bottling line that can fill 40 bottles a minute.
The company's products are also slated to be distributed soon into 60 Whole Foods Market stores throughout the Midwest.
But by late last week, he had laid off two employees and the future, due to the COVID-19 coronavirus, has become much less certain for Ashley and thousands of small businesses around the state and country.
"Is there a long run for any of these small businesses," Ashley asked during a follow-up phone interview Wednesday. "We're going to find out. I don't think it's going to squish us, because I've made it this far, but we're not ordering inventory."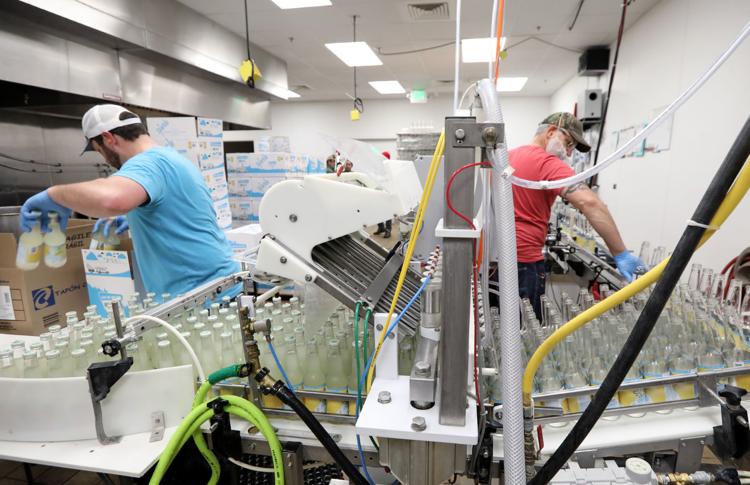 Pain of pandemic
Restaurants, cafes, hotels, retailers, just about every sector of the economy is feeling the punches from the pandemic. Thousands of people in Wisconsin have been furloughed and more layoffs are likely.
Last week, for example, Madison-based Food Fight laid off 750 people who work at their collection of restaurants. Wisconsin Dells, normally a hive of activity this time of the year during spring breaks, is much more quiet after the closure of Wilderness, Mount Olympus, Kalahari, Great Wolf Lodge and Chula Vista, five of the largest waterpark resorts in the country. Their closures have left hundreds unemployed and guests hunkered down in their hometowns.
Both East Towne and West Towne malls have closed and many of the retailers at Hilldale Shopping Center have reduced hours. Orange Tree Imports, one of Madison's most beloved retailers, announced Tuesday that it was closing its Monroe Street store temporarily, while the Soap Opera, a State Street staple since 1972, also shuttered.
The U.S. Treasury Department said Wednesday that it wants to start issuing direct payments to Americans by early next month as the centerpiece of a $1 trillion plan to stabilize the economy while Gov. Tony Evers submitted a request to the U.S. Small Business Administration for economic injury disaster loan assistance for the 92,000 small businesses and private, non-profit organizations in Wisconsin's 72 counties. If approved it would allow loans of up to $2 million per business.
"The loan assistance from SBA will help alleviate some of the financial burden and stress on our small businesses during this public health crisis," Evers said in a statement.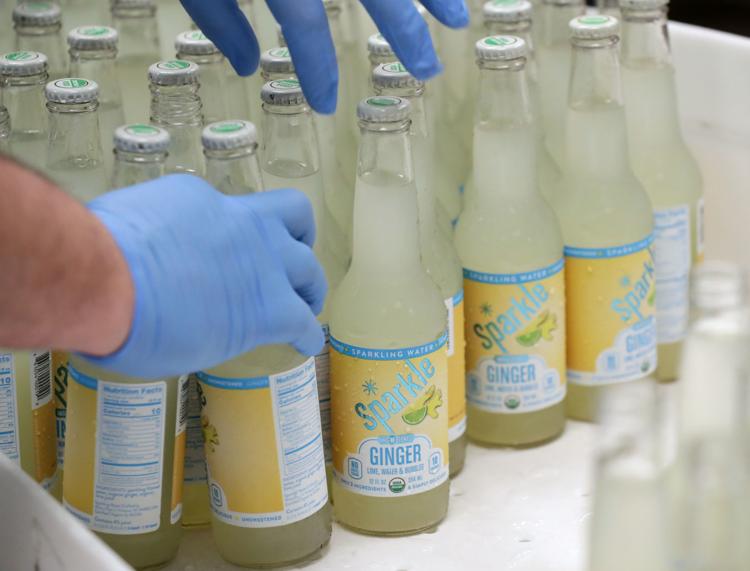 Booming business
Grocery stores appear to be among the few businesses booming and it's where Wisco Pop sells 70 percent of its products. The remainder are sold at cafes and restaurants, all of which no longer have inside dining. In addition, Wisco Pop products aren't necessities, and could be the first off the list for some financially strapped shoppers. Ashley said he spoke with one distributor who told him that he normally makes about 25 stops in Milwaukee but made only four stops on Tuesday and would likely only make two stops on Wednesday.
"That impacts our business pretty significantly," Ashley said Wednesday. "We're going to finish up our production runs this week and then tighten up the ropes. If we spend a bunch of money, we're not going to get that money back."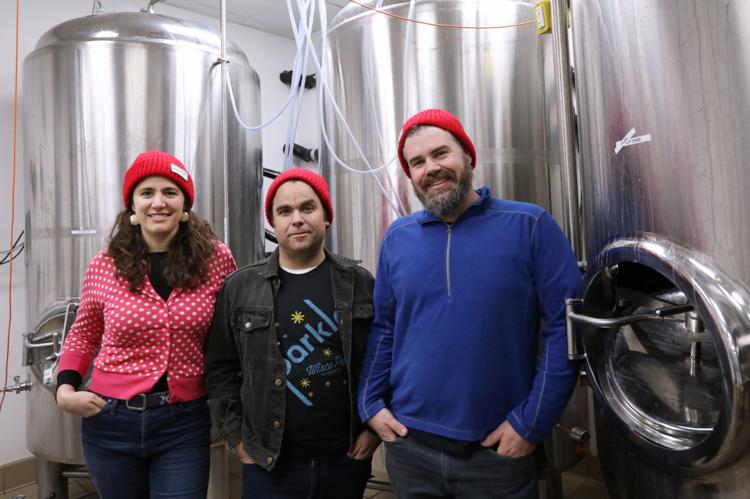 For the foreseeable future, production will be performed by Ashley, his wife, Hallie, and business partner Zac Mathes.
Wisco Pop is tucked into the center of the 100,000-square-foot Food Enterprise Center that welcomed its first tenant in 2010. They include Fizzeology, with its organic sauerkraut, Kimchi and a Latin-style kraut; B&E Trees, which produces maple syrup aged in oak bourbon barrels; Shade Have, that makes mobile shade for farm animals; and Kickapoo Coffee Roasters.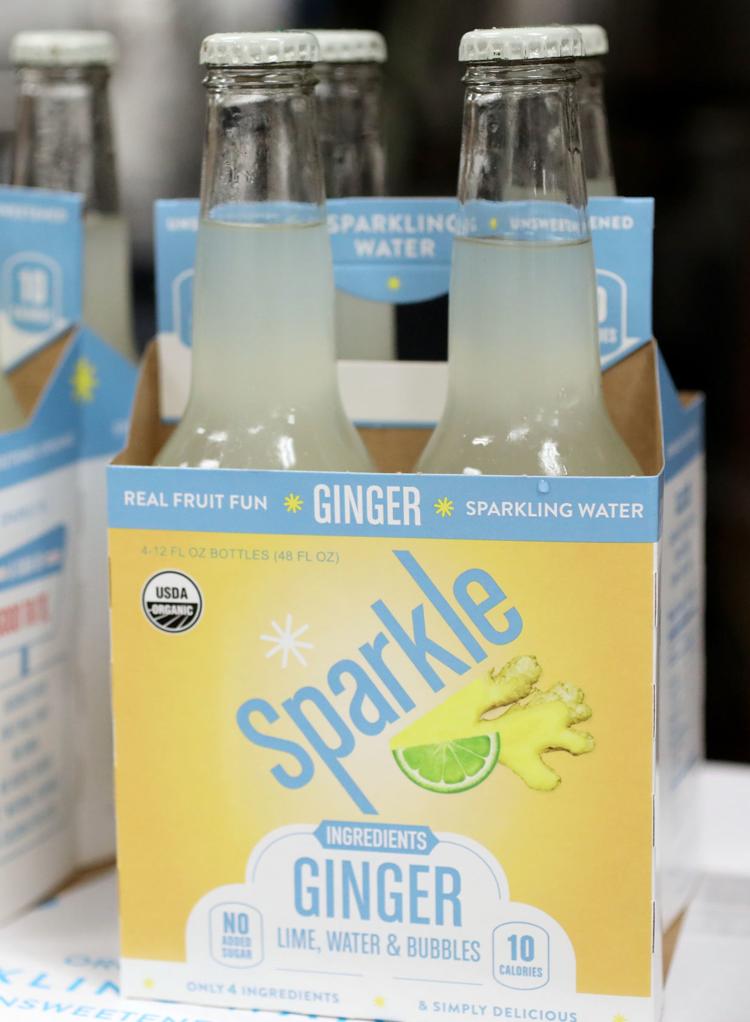 Ashley, 41, was born in Corpus Christi, Texas, where in high school, he played guitar and began booking bands. His gig continued after high school before he moved to Colorado in 2002 and began working in restaurants. He briefly considered getting into brewing, but instead began experimenting by making soda in his home.
After meeting his wife, he moved to Madison and then Viroqua where he was a partner in Kickapoo Coffee Roasters at its founding in 2005. He later sold his share in the business.
Ashley started with small-batch ginger beers and fermented fruit bubblies and later added locally produced honey at Hallie's suggestion. Ultimately, he couldn't keep up with the demand from family and friends so he and Hallie launched Wisco Pop in July 2012. They initially sold their products in kegs at restaurants and at farmers' markets, which is where they met Zach Mathes, who had a pizza cart.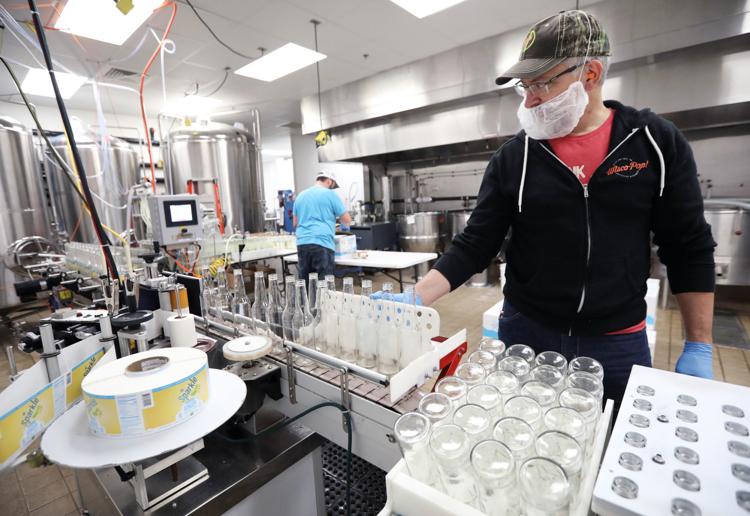 Craft soda
Wisco Pop, since its founding, has been focused on its craft soda and in 2017 produced about 170,000 bottles of cherry, ginger, strawberry and grapefruit soda. But in 2017, the company launched a line of organic sparkling water in lemon and in 2018 added ginger and lime flavors, all of which use real fruit juices. Production in 2019 grew by 63% to 160,000 bottles and, prior to the COVID-19 pandemic, was predicted to grow by 70% in 2020.
"We're really focused on the Sparkle," Ashley said. "I thought about adding another (flavor) but I didn't want to distract from what we're doing this year and really stay focused on growing."
Besides entering Whole Foods in eight states, Wisco Pop Sparkle products are now in 15 Festival Foods stores, Sendik's Food Market's 17 stores and Woodman's Market's 18 stores in Wisconsin and Illinois. For now, Sparkle is sold in bottles but will likely transition to cans in 2021.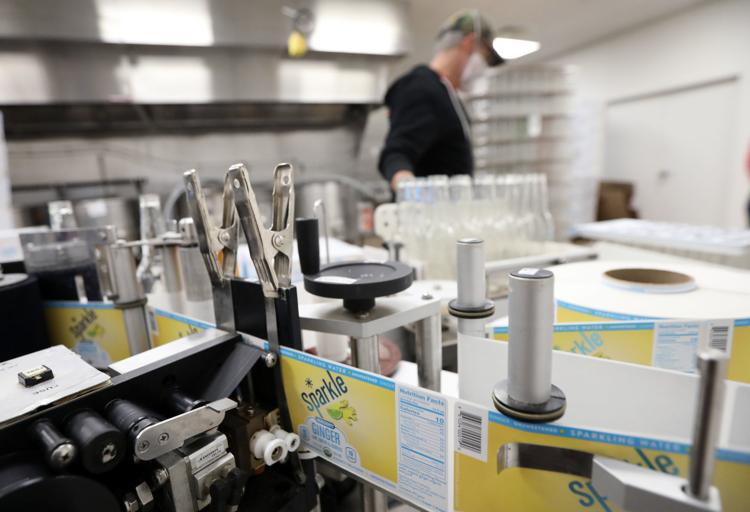 "The genesis story of Sparkle is that we all liked making drinks and we realized at home, we actually don't drink soda every day," said Hallie Ashley, 36.
Sparkling water sales in the U.S., grew by 11.3% in 2019 after more than 16% growth in 2018, according to Nielsen data. But Wisco Pop is one of the few companies that uses real organic fruit juices, which is why its beverages can appear cloudy.
"It tastes like you just squeezed a lime in it because that's really what it is," Hallie Ashley said. "The ginger has the most color."
Austin Ashley said his ramp up of Sparkle has included an investment of $90,000 in equipment over the last few years while he's also trying to decide if he should stay in his current location, use a co-packer or build his own facility. He's also applied for a $15,000 Kiva loan, which is a crowd-sourced loan through an international non-profit, which could help him through the economic downturn but is concerned about companies being able to pay back SBA and other loans and being able to get them in a timely manner.
"A small business always needs money now. It doesn't need money later," Ashley said Wednesday. "You have to make enough money to get out of the hole you created, too. That's why we have to run (Wisco Pop) as tight as we can. I can afford a little bit to run really tightly with just the owners and not make as much money but I guarantee I'm probably going to be asking my landlady for some kind of abatement."
The business news you need
With a weekly newsletter looking back at local history.