If Willy Street Co-op elects to open its third location in what is now home to Pierce's Northside Market , customers will have a new parking lot.
The shopping center owners, David and Donald Bruns, have submitted a request to the city's Community Development Authority for a $250,000 loan from the Madison Capital Revolving Loan Fund. If approved, the money would be used to resurface the parking lot in front of the store, something being asked for by Willy Street Co-op as a condition of signing a lease, according to documents filed with the city.
The co-op announced in late January that it is studying a plan for the 25,000-squarefoot space at 2817 N. Sherman Ave. because Pierce's 10-year lease is scheduled to end this summer.
"While no decision has been made at this time, we have heard from many owners and members of the community regarding this project via emails, customer comments dropped at the stores, our website, Facebook and Twitter," Kristen Moore, director of co-op services wrote in the March edition of the Reader, the co-op's newsletter. "At the time of writing, we had already responded to comments and inquiries from 307 people. The information shared has been very helpful and overwhelmingly supportive of our preliminary research."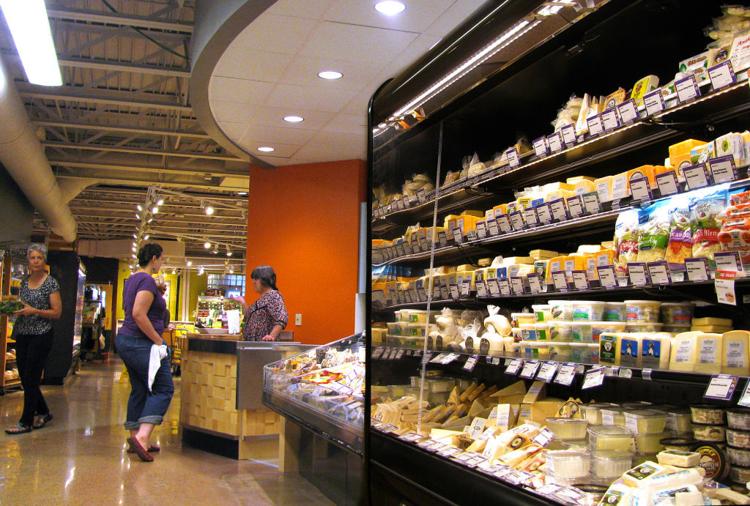 You have free articles remaining.
According to loan documents, Willy Street would lease the space for $4.75 per square foot, per year, or $9,896 a month, for 10 years with two five-year renewals. Under loan terms for the parking lot improvements, Sherman Plaza Inc. would be issued a five-year note at 3 percent interest.
The revolving loan fund program is designed to encourage job creation, diverse housing options, and the redevelopment of blighted and underutilized properties. Loans can range from between $50,000 and $250,000 and are administered by the CDA and the Common Council.
In 2014, the co-op's more than 32,000 members approved pursuing a third store to expand the its footprint. Willy Street Co-op operates stores at 1221 Williamson St. and 6825 University Ave. in Middleton, has a commercial kitchen at 1882 E. Main St. in Madison and corporate offices at 1457 E. Washington Ave.
But while the prospects for a North Side location appear to be positive, the co-op is keeping its options open but can only open one new store.
Moore said that other locations suggested by owners included Madison's South Side, Allied Drive, Cottage Grove Road, Sun Prairie, Fitchburg, Verona, Waunakee, Whitewater, Monona and in Iowa County.
"We looked at many locations, and since no plans have been finalized, we are still considering some of those locations," Moore wrote. "We recognize that there are lots of potential neighborhoods that would enjoy a Willy Street Co-op, and we are thrilled that people have advocated for their own parts of town."