The North Side is no longer a food desert.
Those in search of fresh produce, a gallon of milk, a hunk of cheese and dozens of other staples now have a place to grocery shop. Willy Street Co-op, known for its organic and natural offerings, and with it, higher prices, opened its third store to a welcoming crowd Monday.
But the 20,000-square-foot location in the NorthSide TowneCenter across from Warner Park also has items not found in its 10,000-square-foot Middleton and Williamson Street stores. It's all in an effort to cater to lower-income residents in the neighborhood after Pierce's Northside Market closed in May.
You can still get bulk red wheat berries and coarse ground bulger, vegan lip baum and organically grown red bell peppers for $7.79 a pound. But the mainstream offerings include Shurfine eggs for 79 cents a dozen, Kellogg's Pop Tarts for $2.79 a box and 32-ounce plastic bottles of Gatorade for $1.79.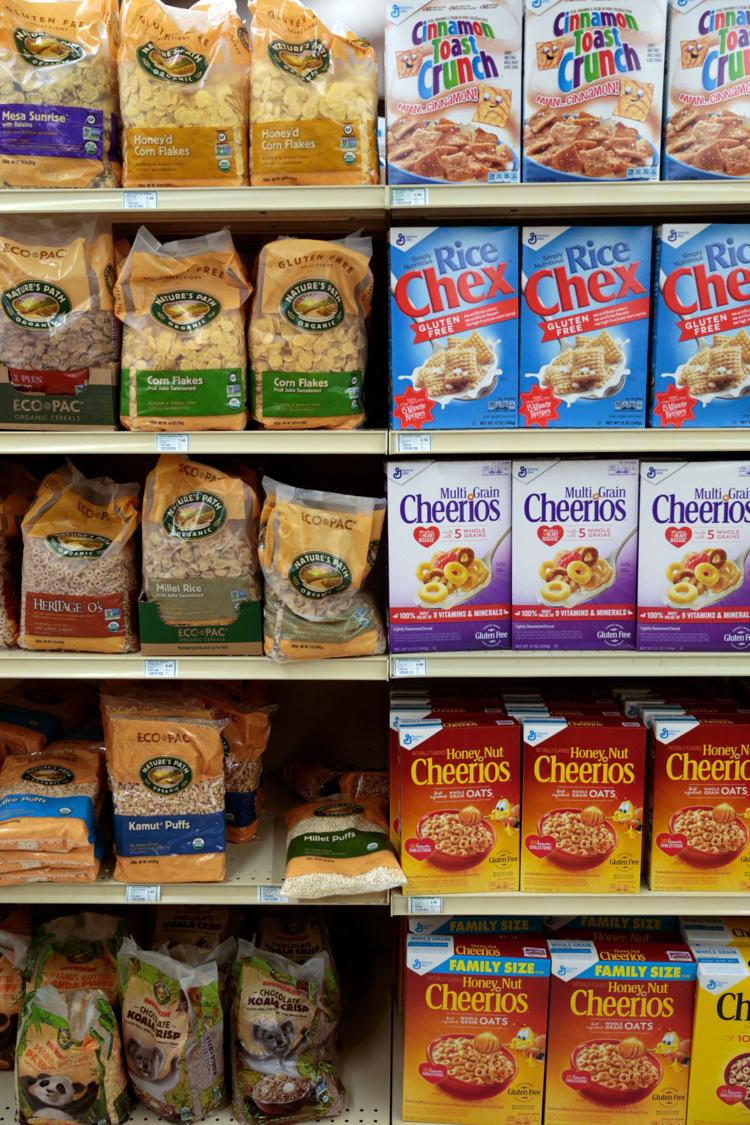 The frozen foods section has Ore-Ida Tater Tots, Snickers ice cream bars and Shurfine frozen pizza. In the produce section, bananas can be had for 69 cents a pound.
"We're able to offer a lot more products than we can in either of our other stores," said store manager Jenny Skowronek, who had been at Willy West in Middleton the past six years. "It's items at a more affordable price point and just broadening our selection, offering items that serve a broader community."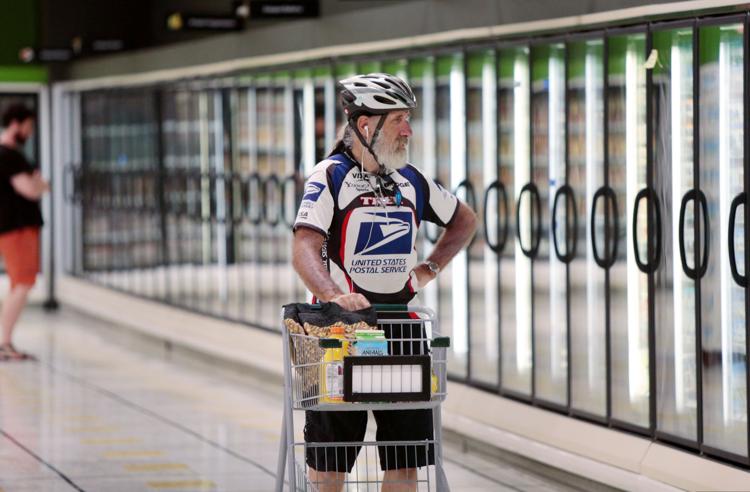 The co-op announced in January that it was considering the North Side location at 2817 N. Sherman Ave. after Pierce's announced it wouldn't renew its 10-year lease. Pierce's opened in 2006, three years after Kohl's closed a nearby 50,000-square-foot grocery store.
Pierce's closed the first week of May, which was about three weeks earlier than initially expected. Meanwhile, officials at the co-op realized that instead of needing two to four weeks to remodel it would instead take four to eight weeks to complete the $2.7 million project.
You have free articles remaining.
A coalition of business and community groups worked to provide a shuttle bus to other grocery stores outside of the neighborhood and to have some items sold at the Northside Farmers' Market.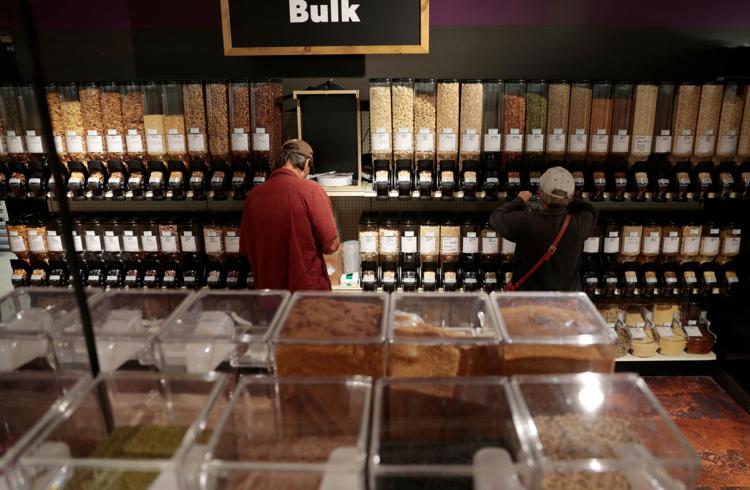 The opening of the co-op has put everything under one roof in the heart of the neighborhood.
Jan Smith has been a co-op member since 1975 and lives in the Cherokee neighborhood a few minutes to the north. She no longer needs to drive 20 minutes to Middleton or Williamson Street to shop at the co-op.
"This is a dream come true," said Smith, whose family owned a grocery store in Highland when she was growing up. "For me, going to Willy Street (co-op) and shopping as part of a community is just intrinsic nature."
The co-op, founded in 1974 and now with more than 33,000 members, completed a $4 million renovation of its Williamson Street store in 2014. In 2011, it spent $3.5 million to open its Middleton store. In 2014, co-op members approved pursuing a third site and earlier this month announced that a $1.5 million bond drive that began May 9 to finance the North Side store's reconstruction was a success.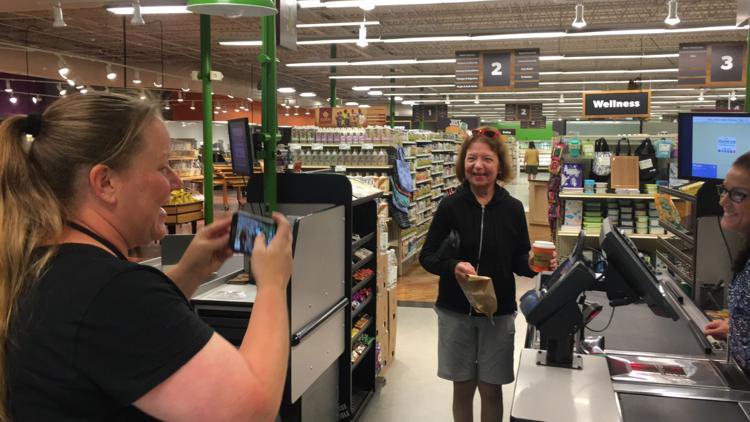 Mary Conroy was the first person to check out at the new store. She lives just four blocks away and purchased a cup of coffee and a lemon-blueberry vegan muffin.
"The parking here is just amazing," Conroy said. "I think people have been looking forward to this for a long time, ever since Pierce's closed."
But the store is still a work in progress. The exterior facade is still under construction, some shelves need to be stocked while the beer and wine department won't open until Aug. 22.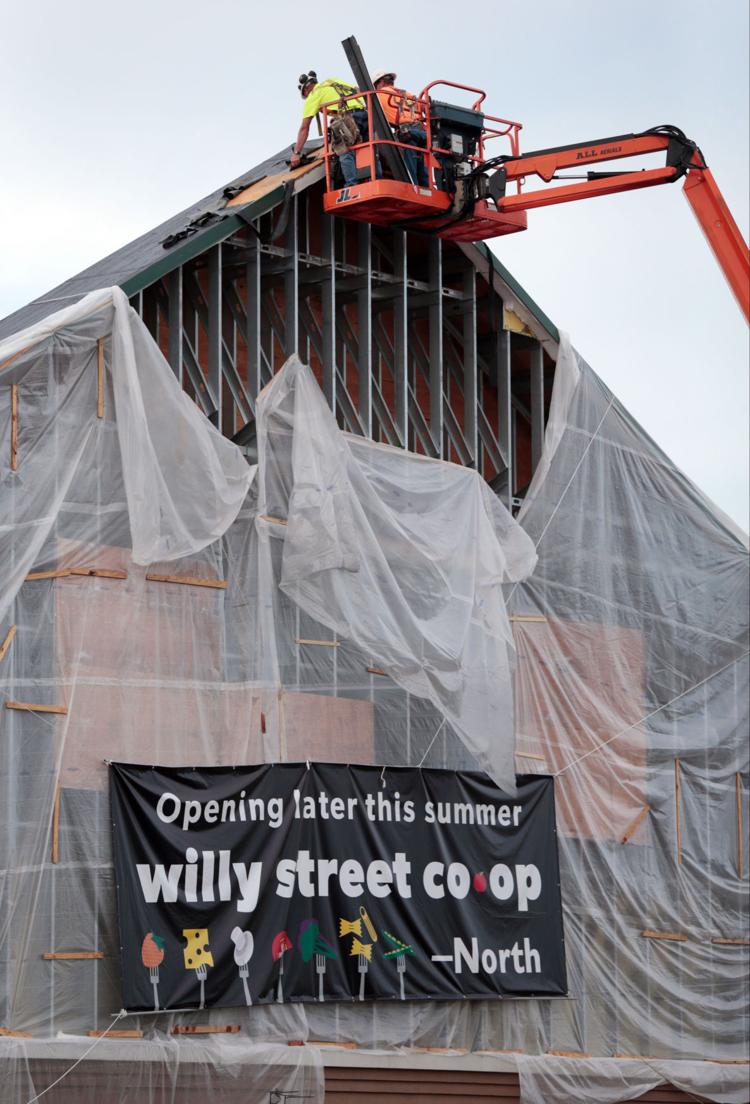 The store is working on an application so it can be part of FoodShare and WIC, the state's supplemental nutrition program for women, infants and children, something not offered at the co-op's other stores. In addition, the North Side store will feature pallet sales of non-perishable staples, something scheduled to begin next month
"Part of our mission is to be the cornerstone of a vibrant community and this is a vibrant community," Skowronek said. "I hope we've done the community proud."