Wisconsin's largest utility has reached a tentative agreement with consumer advocates to limit rate increases in the coming years and to forgo some profits on a shuttered coal plant.
If approved by regulators the agreement would increase We Energies' revenues by $100 million instead of the $176 million sought, and add $46 million to WPS Corp. revenues, down from the $94 million originally sought.
That translates to a 1.3% bump for We Energies and 4.7% for WPS, both subsidiaries of the WEC Energy Group.
WEC also agreed not to raise its fixed monthly charges, which consumer and clean-energy advocates say discourages conservation and penalizes those who use the least electricity.
The settlement relies on a combination of tax savings and refinancing to limit the impacts on ratepayers.
WEC will use a 2003 law to refinance about $100 million of its investment in the Pleasant Prairie coal-fired plant, which was shut down in 2018 because it was losing money. WEC would be allowed to continue earning a profit on about $151 million of its investment.
The agreement sets profit margins at 10%, higher than Wisconsin's other three large investor-owned utilities.
The utilities also agreed to work with ratepayer groups on rate designs for future years as well as on plans to retire or build new generation and to find an alternative to its contract to purchase power from the Point Beach nuclear plant.
"We think it's a positive step forward," utility spokesman Brendan Conway said. "It takes a balanced approach to resolving the major issues."
We Energies serves about 1.1 million customers in southeastern Wisconsin; WPS serves about 442,000 in the northeastern part of the state.
Earlier this summer, WEC agreed to drop its request for a controversial fee on customers who generate their own solar electricity after Renew Wisconsin agreed to support the utility's bid to purchase another solar farm.
You have free articles remaining.
WEC negotiated the agreement with the Citizens Utility Board, which represents residential and small business customers, and Wisconsin Industrial Energy Group (WIEG), a consortium of the state's largest electricity users.
Another 14 groups participating in the rate case — including companies such as Walmart, the city of Milwaukee and environmental advocates — will have 30 days to sign on or contest the agreement.
Under a 2017 law, the Public Service Commission can approve or modify a settlement negotiated with some interveners even if other groups object. At the time, both CUB and Clean Wisconsin warned the law could shut out some groups.
So far the PSC has approved four settlement agreements, all uncontested.
Based on WEC's claims that shuttering Pleasant Prairie and another coal plant will save ratepayers some $4 billion, the Sierra Club has sought financial projections for We Energies' two remaining coal plants. Earlier this month a judge ruled that WEC must turn over the information, even if it may not ultimately be considered in this rate case.
Clean Wisconsin has argued WEC's South Oak Creek coal plant is also a money-loser and should be shut down.
Spokespeople for Sierra Club and Clean Wisconsin declined Tuesday to comment on the agreement.
The consumer groups called the settlement a win.
"There are a number of compelling wins for customers," CUB executive director Tom Content said. "We see progress in areas like keeping the fixed charge from going up, we see progress in the profit margin going down, we see progress in the utilities reducing the cost of a retired coal plant."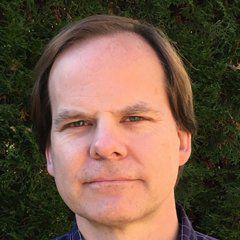 Todd Stuart, executive director of WIEG, said the settlement is a step "towards building better relationships with the stakeholder groups, providing more transparency and setting a roadmap to address the utility's future generation resource mix."
Stuart said the refinancing of Pleasant Prairie will save ratepayers tens of millions of dollars and could provide a framework for retiring more coal plants in the future.
"There needs to be a balance with the regulators and the ratepayers," Stuart said. "As the generation mix is evolving, the economic benefits must flow back to the ratepayers now and over time."