Construction workers boarded up broken windows Wednesday along Gorham Street and University Avenue after a third night of unrest in Downtown Madison.
John Theisen said security cameras showed several people smashing the windows of his Domino's Pizza shop on Gorham Street and then leaving after finding nothing to steal.
"It's very disappointing," Theisen said as Charles Wash of Madison Property Management cut boards to cover the building's windows.
"I had hoped we wouldn't have to," Theisen said of the boards, which he said would stay up until "there's not 150 people in the street at 1 a.m."
Rioters also broke windows at FreshFin Poke, 502 University Ave., where general manager Connor Reilly said they "looted the register, grabbed a few drinks and moved on."
Reilly said he decided to close for the day to board up the windows. He said he was surprised they weren't broken during rioting that happened earlier this summer.
"We weren't so lucky this time," he said. "That's kind of to be expected."
Tear gas, arrests
The vandalism followed peaceful demonstrations against systemic racism and a vigil to honor those killed and injured by police, including Jacob Blake, a 29-year-old Black man who was shot multiple times in the back by Kenosha police on Sunday, sparking riots in the southeastern Wisconsin city.
Tuesday night's destruction came just as shopkeepers and building owners had largely removed plywood that covered windows along State Street and its offshoots since protests earlier this summer after the death of George Floyd in Minneapolis police custody.
Now virtually every window on Capitol Square, State Street and part of University Avenue is boarded just as UW-Madison students return to campus.
'Giant setback'
Tiffany Kenney, executive director of the Central Business Improvement District, said it could be months before business owners feel comfortable without protection over their windows.
"This is a giant setback for us," Kenney said. "They are fearful. There has been damage, there's been violence and we're back, way, way back."
Kenney said many are worried about the November elections and may leave their boards in place through the end of the year, which "could be devastating for our Downtown."
Several businesses had donated plywood painted by local artists to the business district for a future art exhibit, but Kenney said many of those are again covering windows.
A Black Business Showcase organized by Sabrina Madison that had been scheduled for this weekend Downtown has been postponed. It's unclear if a Hispanic Heritage Month event with the Latino Chamber of Commerce next month is still a go.
A $300,000 fund to help with revitalization and repairs has been launched by the BID and operated through the Madison Community Foundation, but merchants also need people to shop and eat in Downtown, Kenney said.
She also has seen a shift from local leaders.
"The mayor has reached out to our small business owners and alders have come forward," Kenney said. "There's a lot of eagerness to have conversation, which I would say is different than from two or three weeks ago."
Tensions boil over
Community leaders, including Boys & Girls Club CEO Michael Johnson, Rep. Shelia Stubbs, Madison City Council president Sheri Carter and new Madison schools Superintendent Carlton Jenkins called for peace at an event after dark. Several marched with the demonstrators.
Their efforts, however, appeared only to delay the escalating tensions until the early morning Wednesday. Some individuals pelted rocks into windows of the Dane County Courthouse. Others smashed the front doors of the Madison Police Department and set an American flag on fire in the street outside of it. The state Capitol sustained damage to doors and windows.
Protesters were on board with the flag burning, but tried to stop the window smashing.
"Stop it! Stop it!" one protester yelled at the agitators. "You know better than this. You're asking for trouble."
After the windows of Papa John's Pizza were smashed, one of the protesters told an employee, "These people don't represent our movement."
"Well, I'm sorry, but they're part — they're with you," the employee responded.
At one point, individuals from the crowd fought a man for his phone because he had been taking a video or photos. The man was left with blood dripping down his face. He didn't want to give his name for fear that would make things worse, but said he didn't think the demonstrators were trying to seriously hurt him.
"It would be nice to get my phone back," he said.
Around 1:45 a.m., police deployed tear gas while protesters were about a half a block away and already walking away from officers. It appeared that only one canister was deployed, along with at least one sponge projectile round from a launcher.
Morning reflections
On Wednesday morning, UW-Madison junior Vanessa Whitenack was taking a break from moving the last of her things into a University Avenue apartment to celebrate her 20th birthday with her parents.
The Minneapolis native, who is Latina, said she supports the movement and joined Tuesday's peaceful protest.
On Monday night, Whitenack said, she watched from her balcony as police with body armor and rifles appeared after a dumpster was set on fire, which she thought only escalated the tension.
"OK, there was a trash can on fire," Whitenack said. "There's no reason to send in military personnel. That's just not the force that's needed."
Street musician Art Paul Schlosser sat in the shade of the Orpheum Theater entrance, peddling songs and free books. He said he was out filming Tuesday night's protests and didn't witness any vandalism.
Fellow musician Jay Limestahl said he was hit by a shard of glass Monday night while watching people break windows at a State Street liquor store.
"It was scary," Limestahl said. "It was mob mentality."
Schlosser said outsiders have exploited the protests.
"It's not exactly safe down here," he said.
---
State Journal reporters Emily Hamer and Anna Walters contributed to this report.
Photos: Downtown Madison cleans up (again) after vandalism
Photos: Downtown Madison cleans up (again) after overnight vandalism
2020-08-25-State Street Damage 6-08252020123334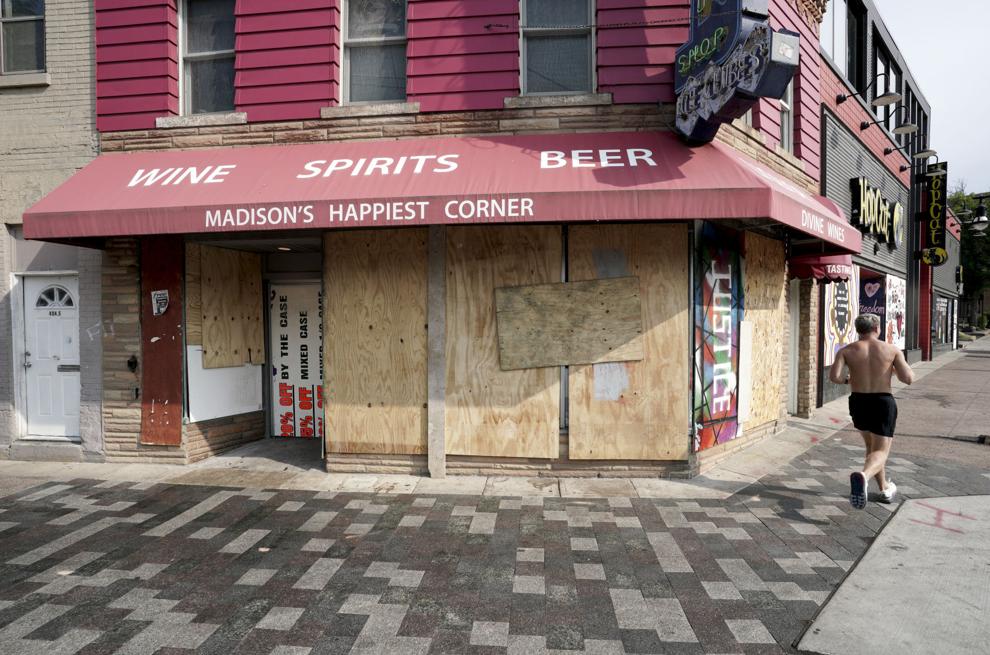 State Street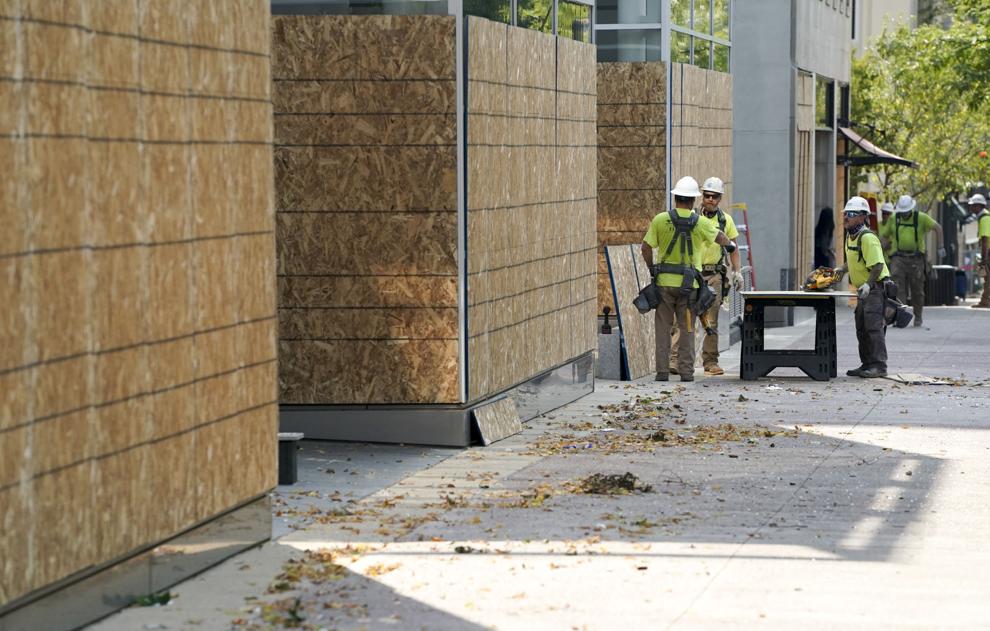 State Street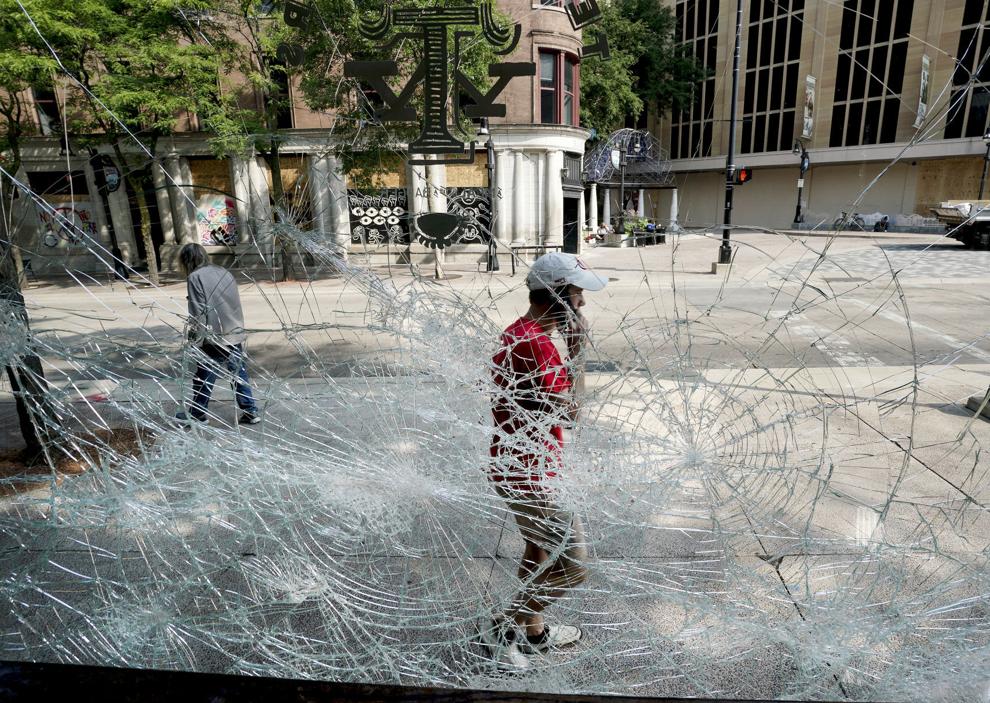 State Street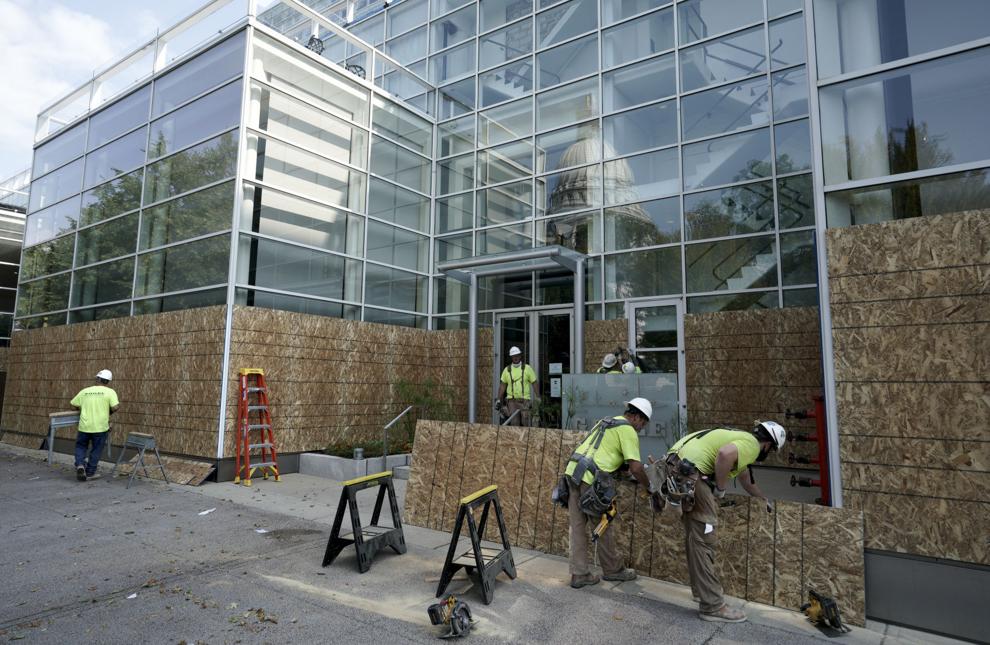 State Street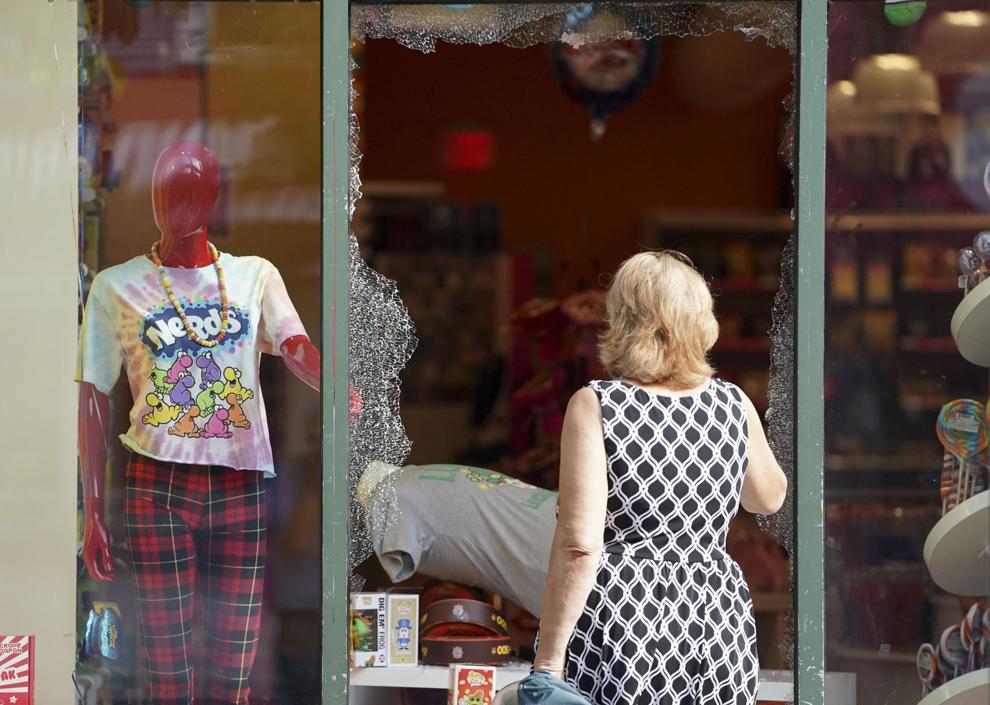 State Street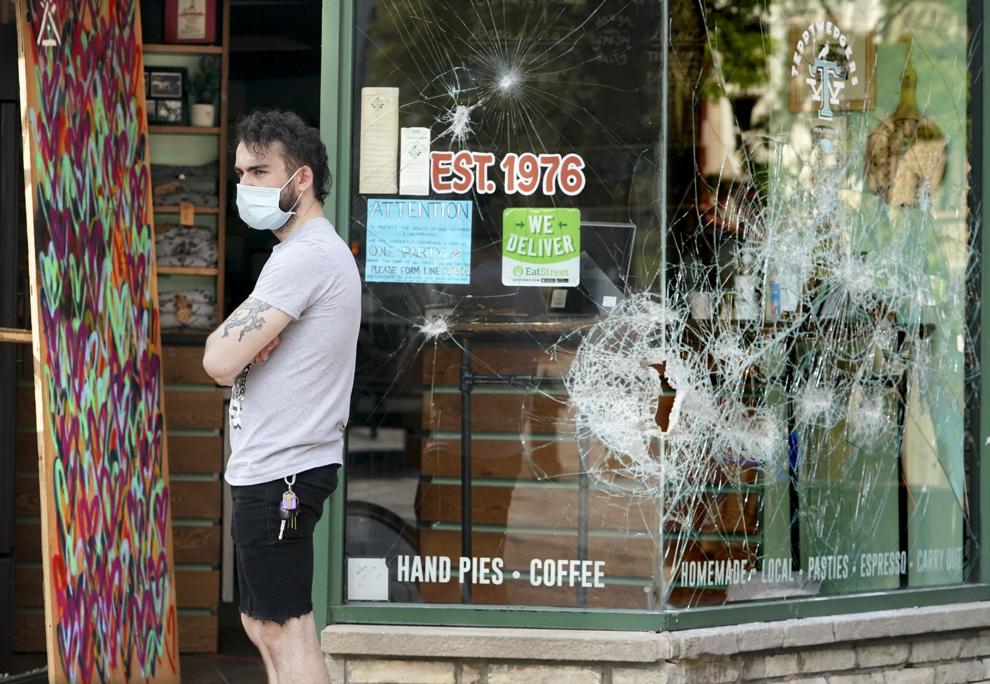 2020-08-25-State Street Damage 7-08252020123334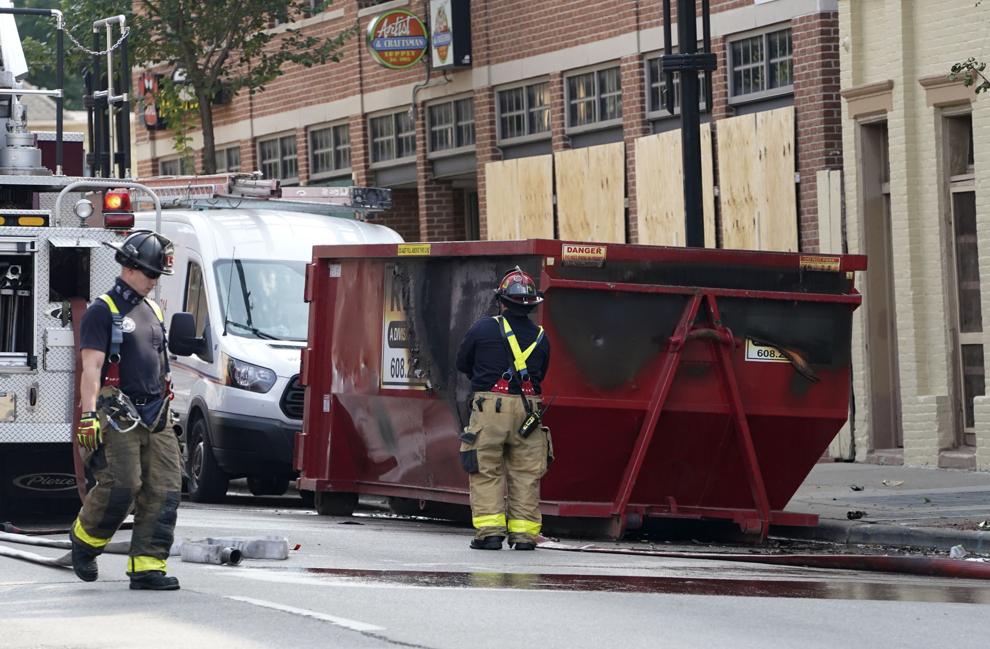 vandalism5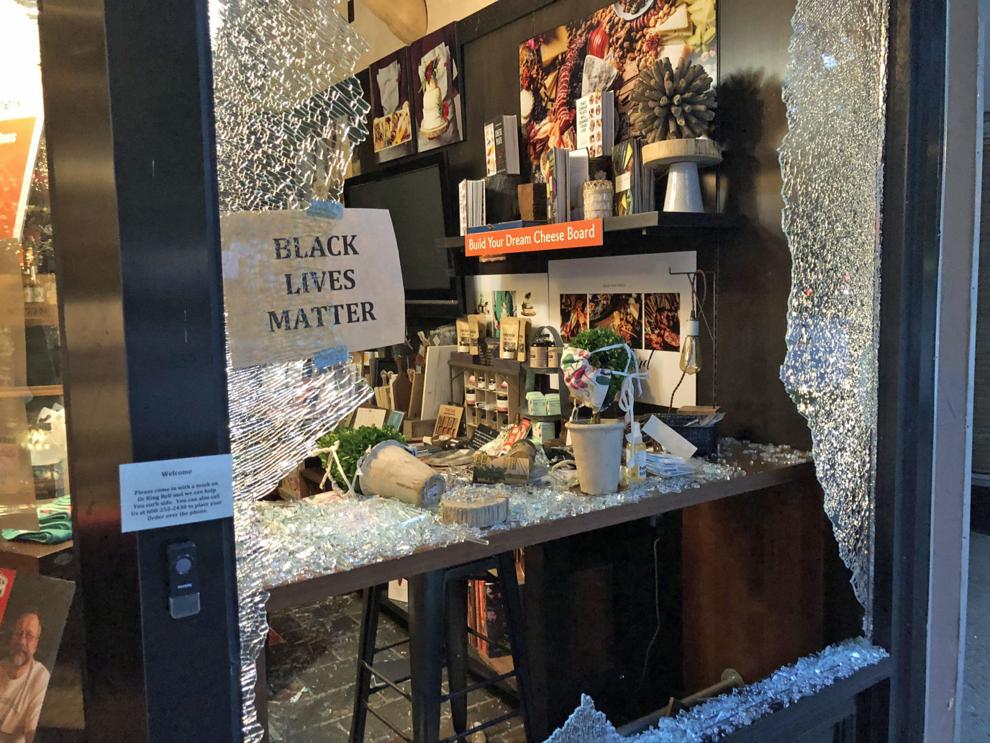 vandalism2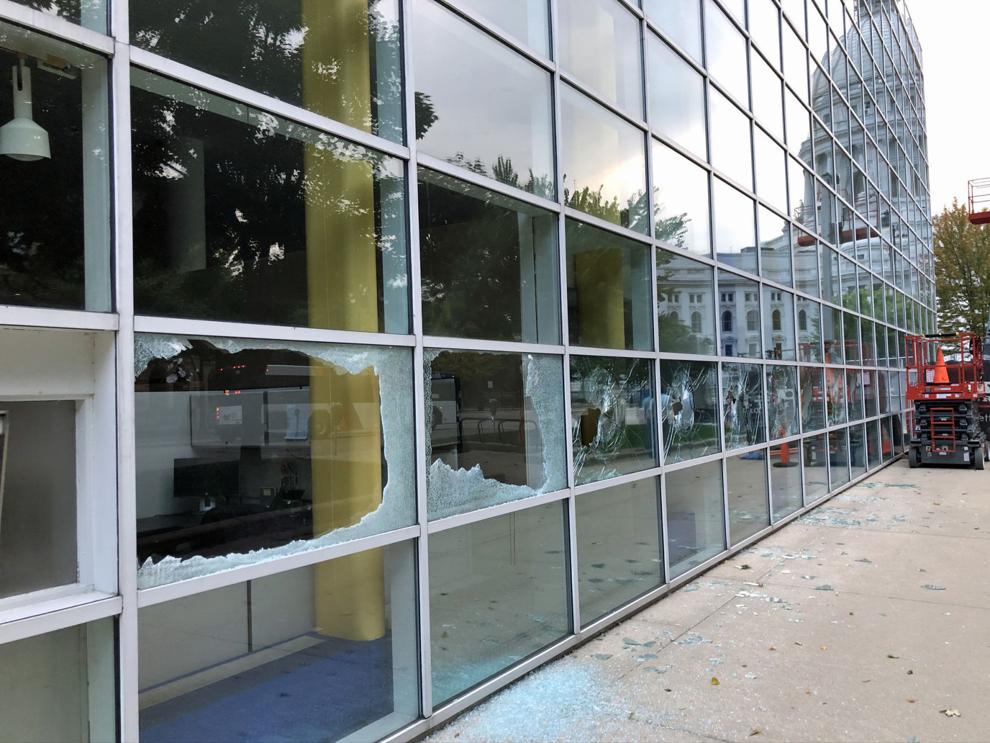 vandalism3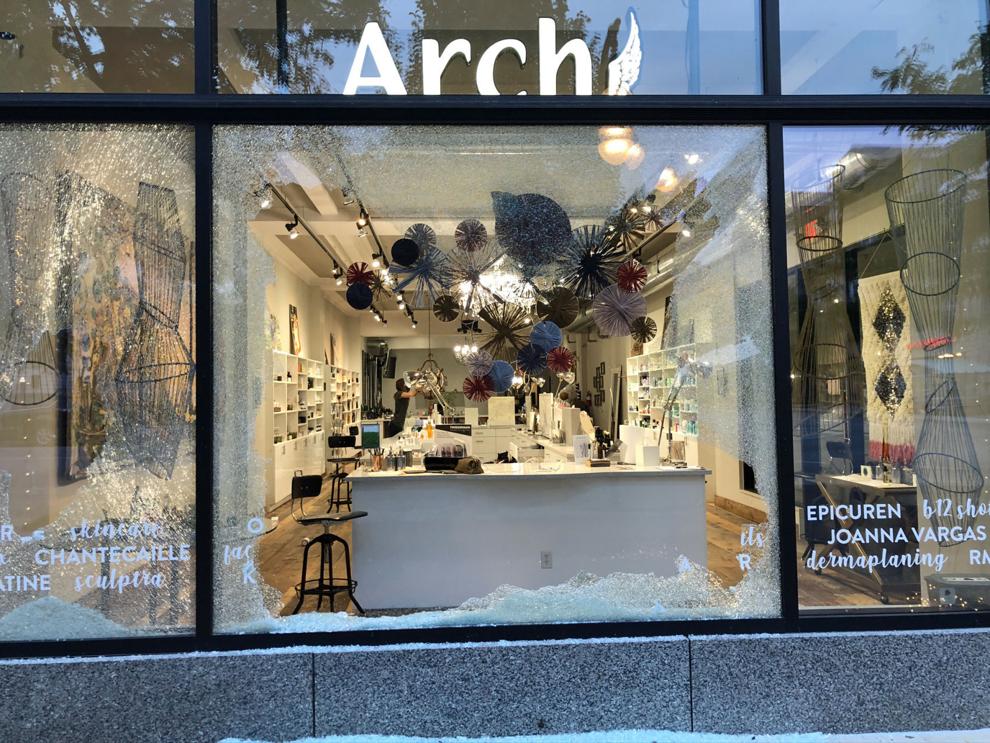 Vandalism1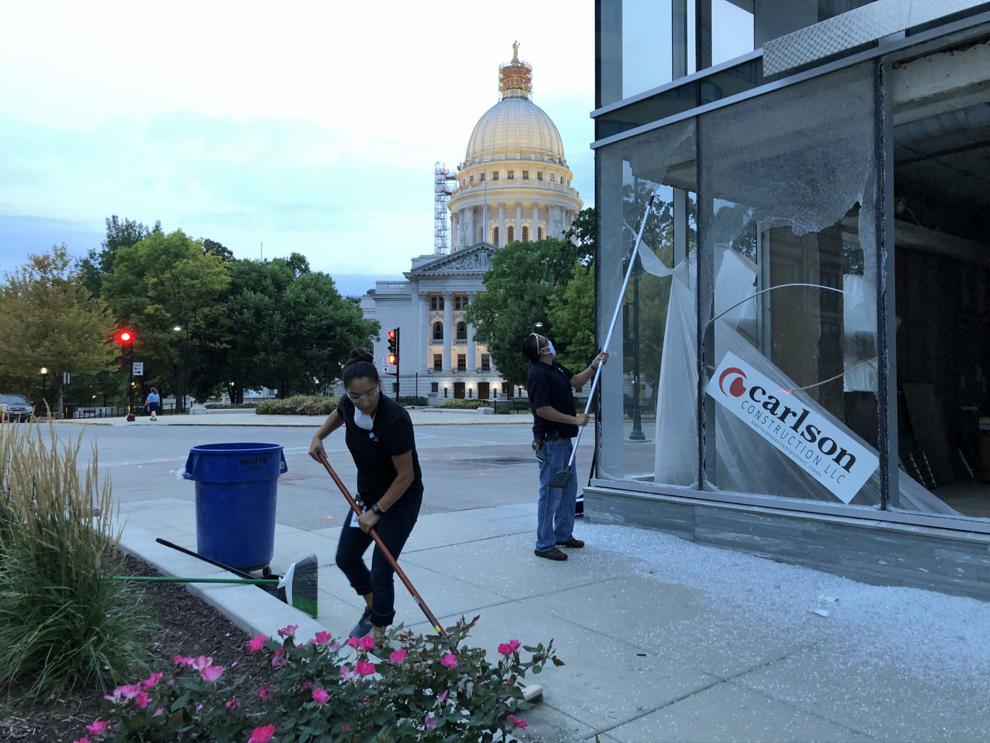 vandalism4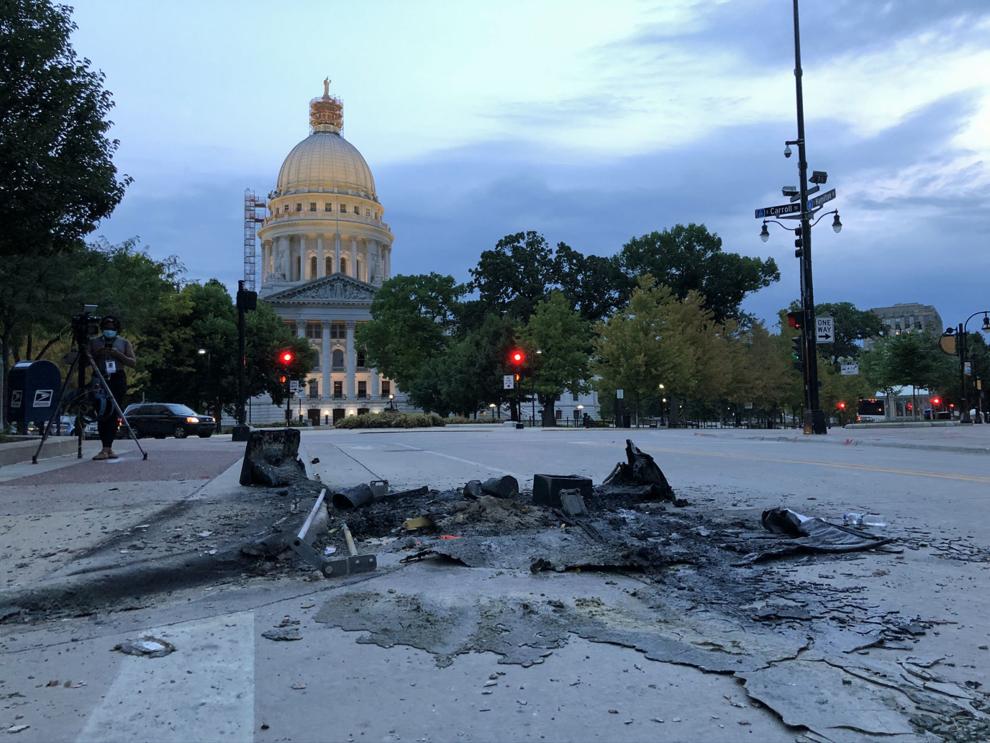 capitol1.jpg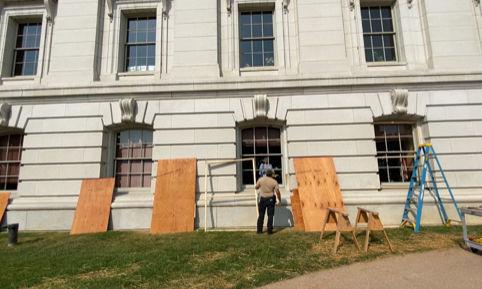 capitol_detail.jpg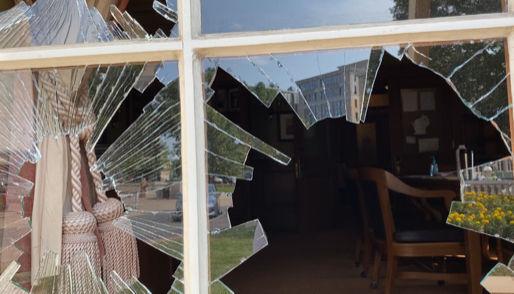 Clean up downtown after Tuesday night protests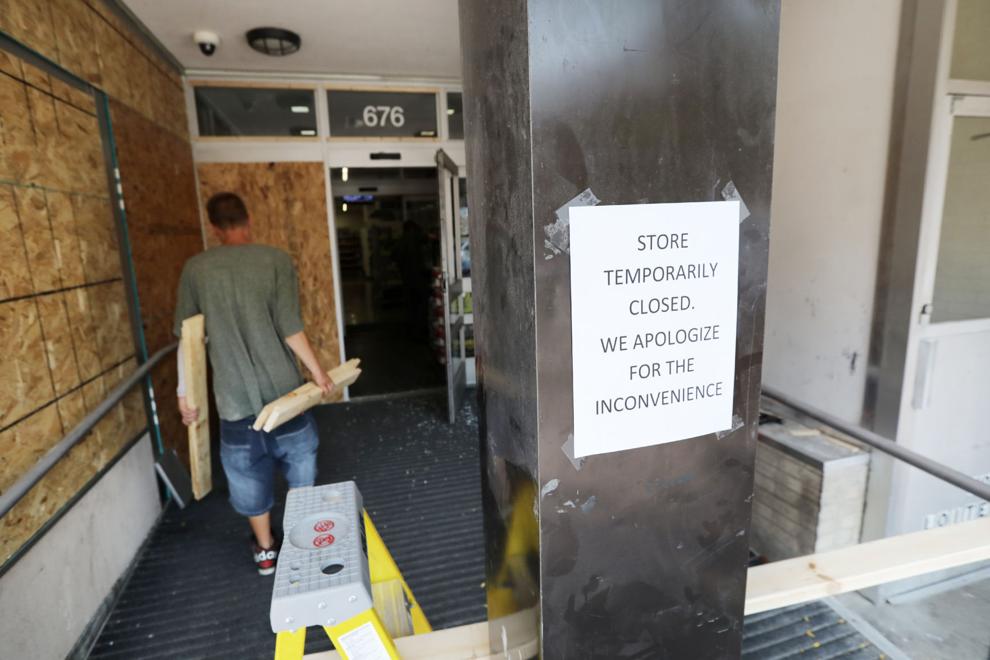 Clean up downtown after Tuesday night protests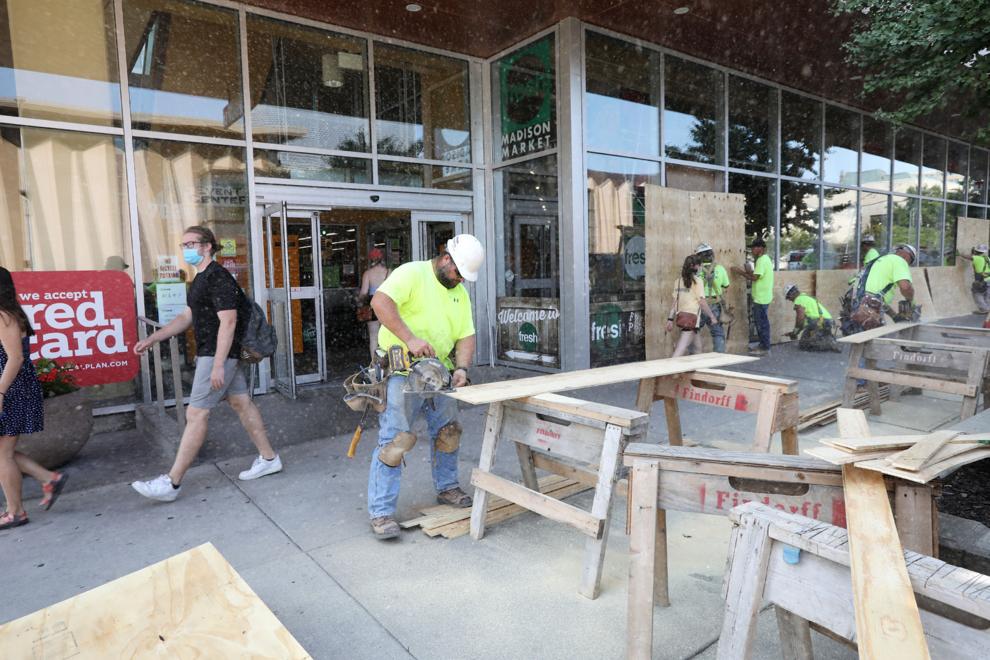 Clean up downtown after Tuesday night protests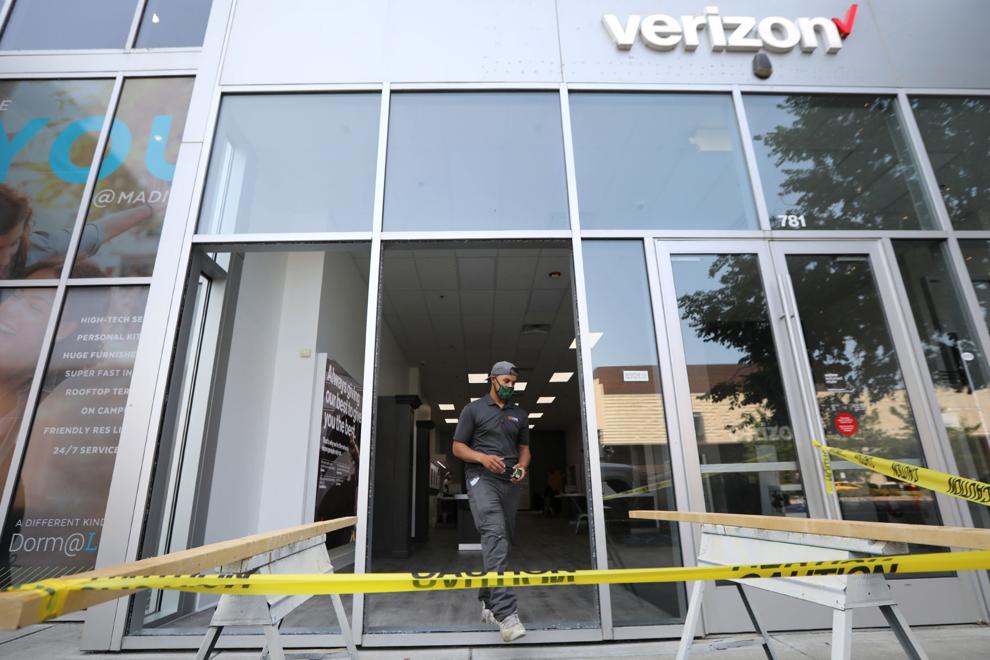 Clean up downtown after Tuesday night protests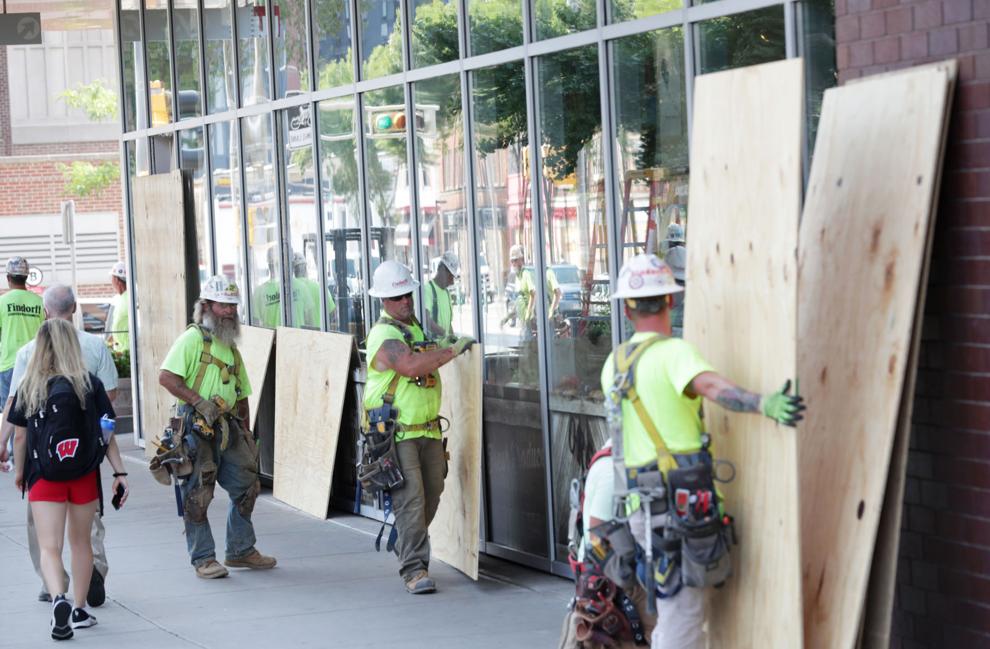 Clean up Downtown after Tuesday night protests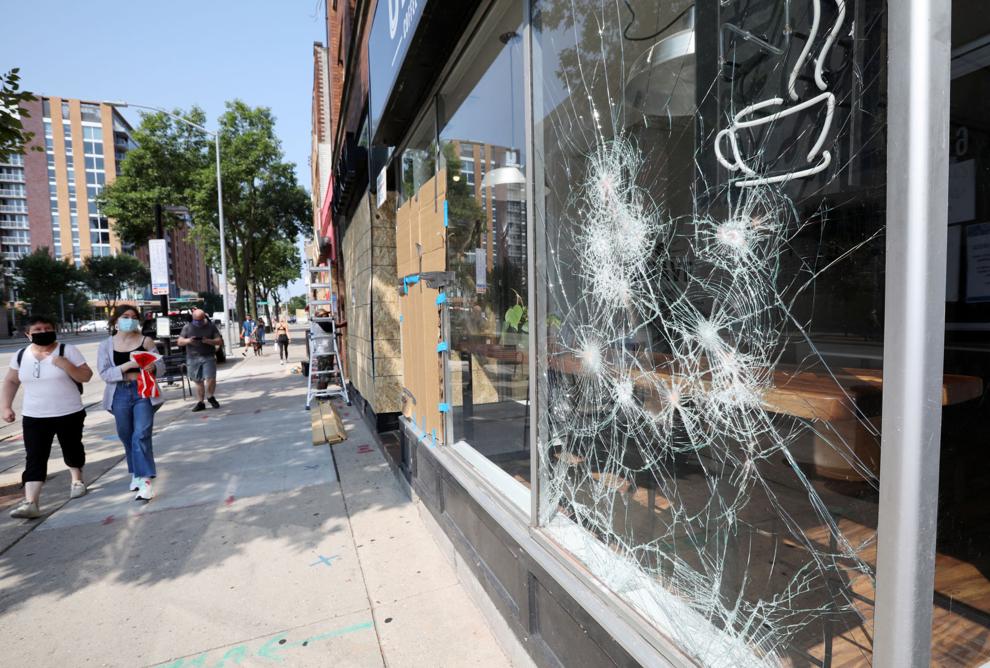 Clean up downtown after Tuesday night protests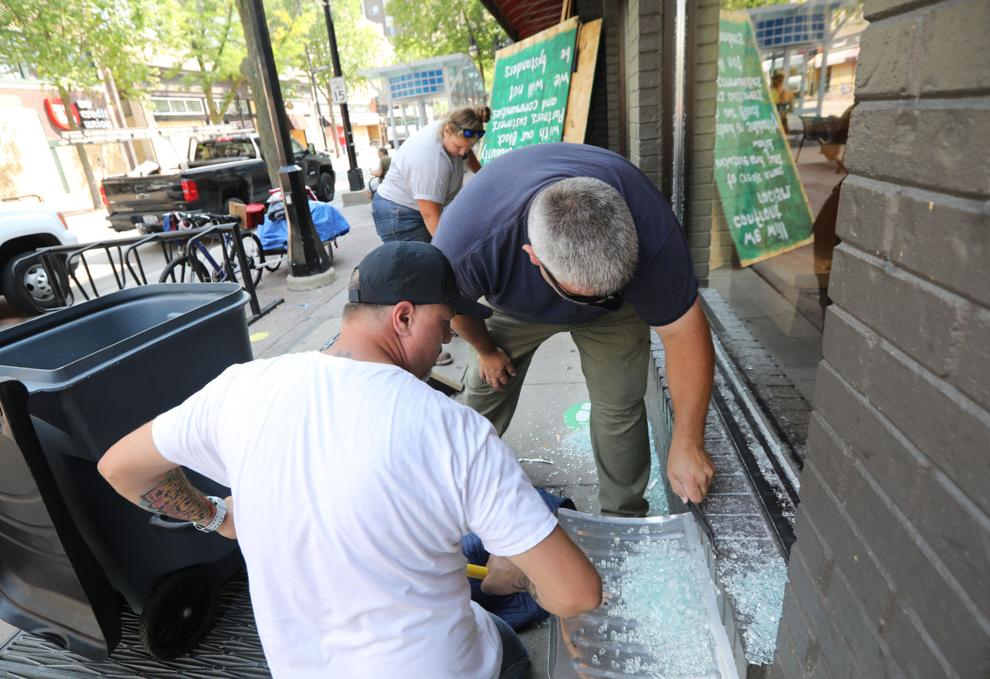 Clean up downtown after Tuesday night protests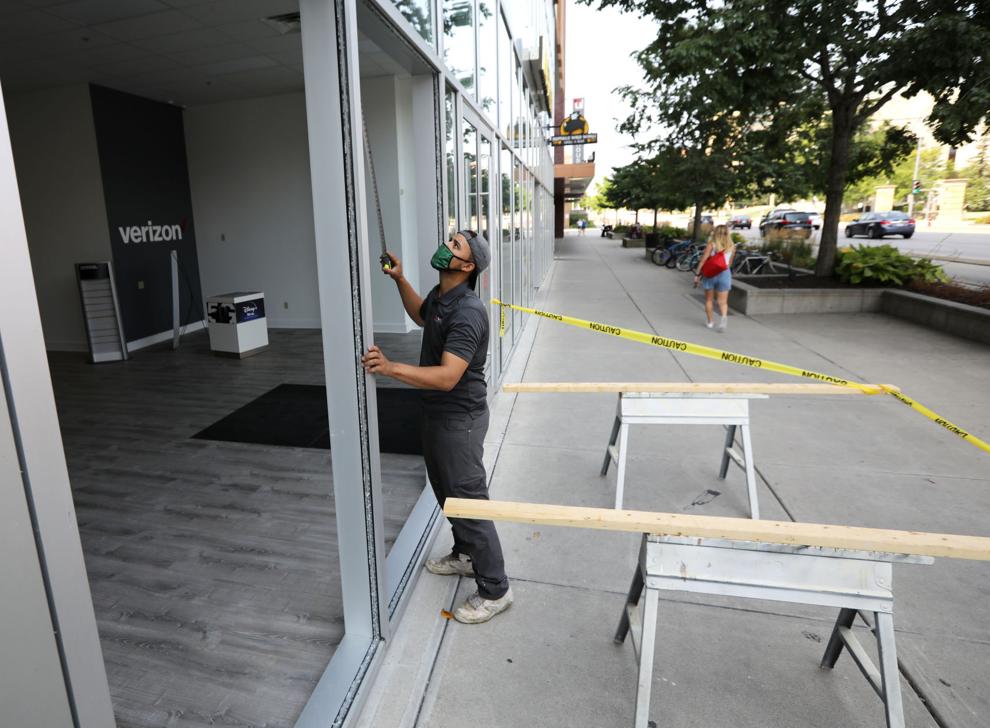 Clean up downtown after Tuesday night protests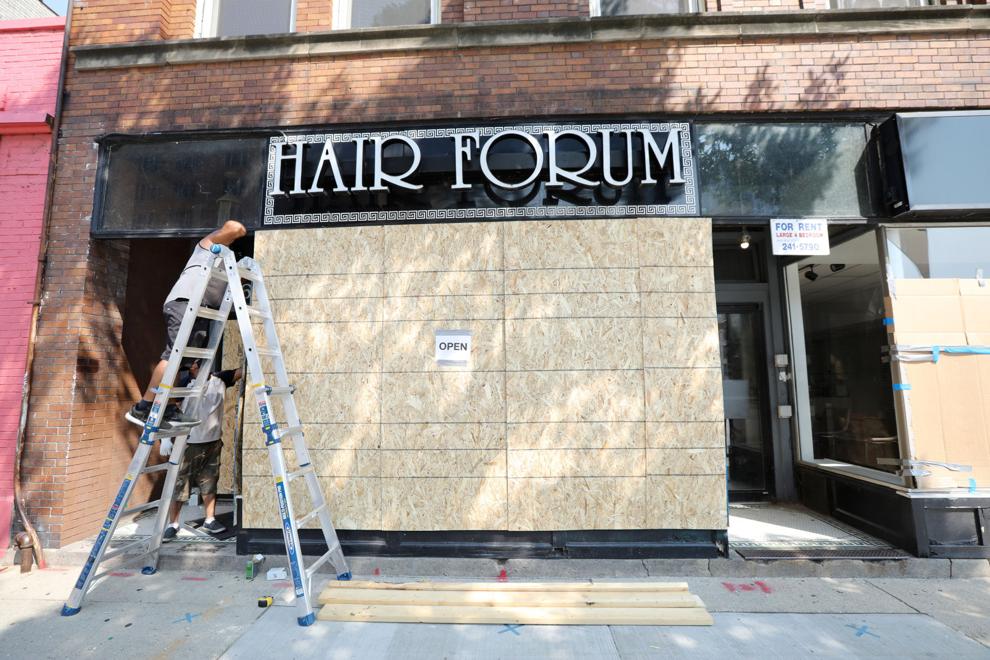 cleanup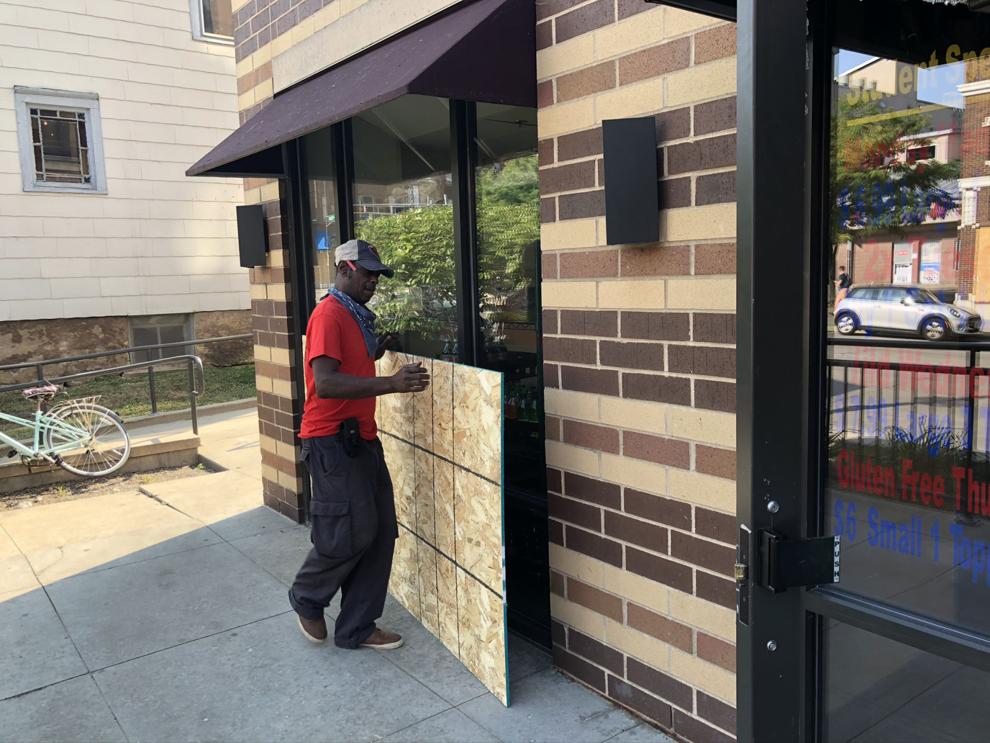 capitol steps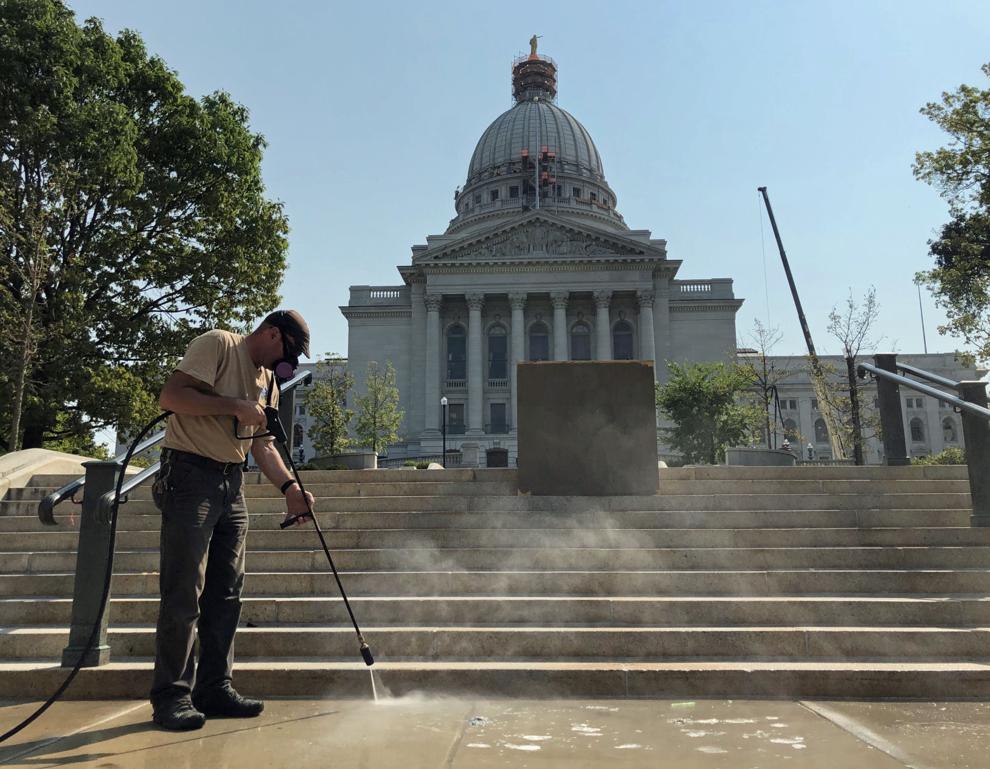 FreshFin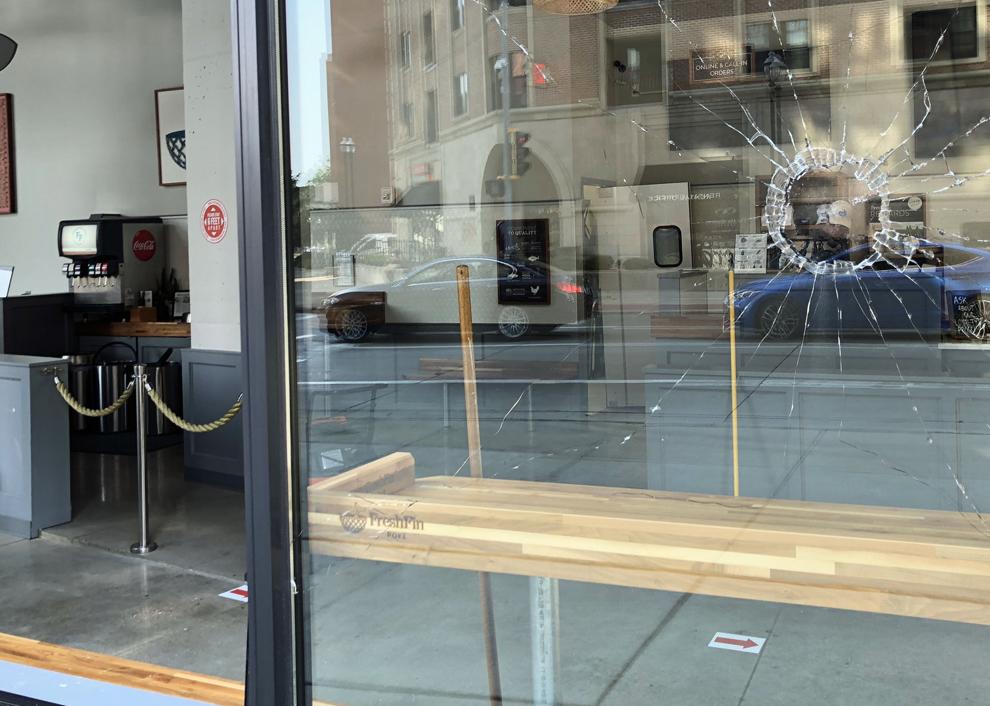 cleanup-wed3.jpg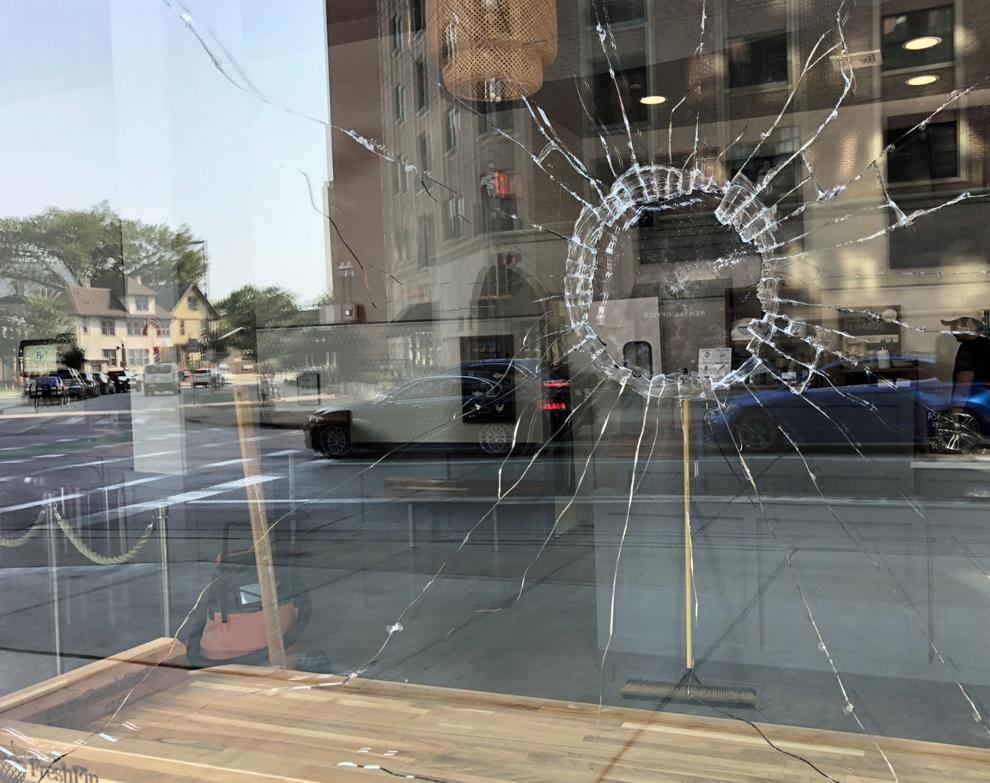 aberdeen