CAMBRIDGE — Buildings like this aren't typically constructed in Wisconsin.
There is no insulation, furnaces or air conditioners.
The electrical outlets and lights in the five-story structure are explosion-proof while the bank of breaker boxes is located not in the building but 40 yards or so away to reduce the risk of a spark.
Instead of the typical 50-foot setback from the road, the structure was set 200 feet back, just in case of a fire or collapse. It's built in a detention pond as a way to contain a potential leak and is equipped with specialized smoke detectors that constantly monitor the air and provide early detection of a possible fire.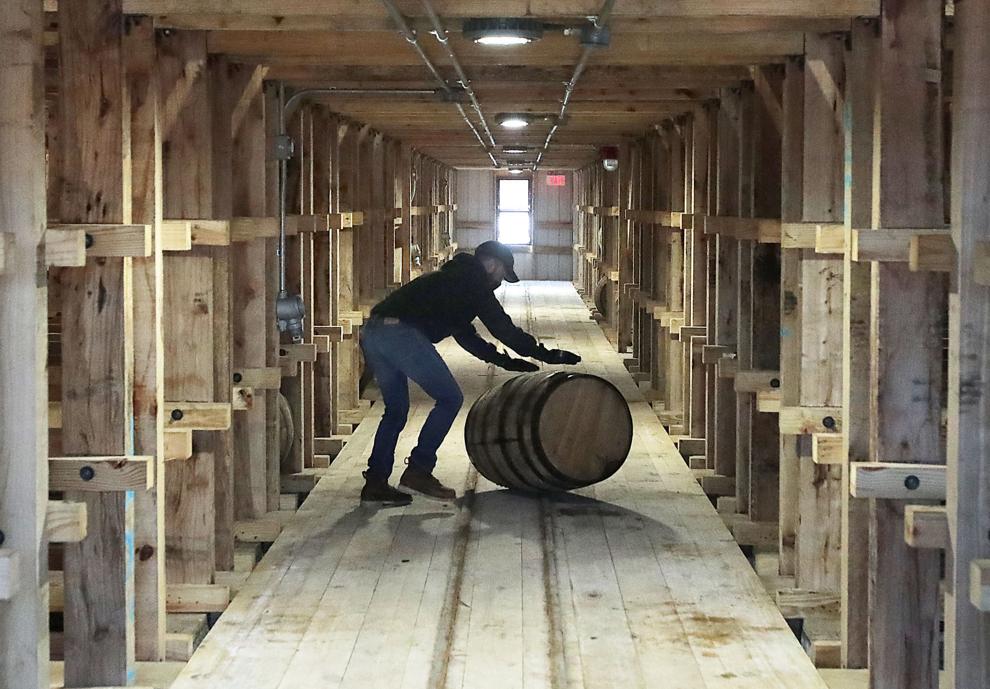 Inside, two plumb bobs dangle above targets near the foundation. They're here to warn if the facility, a maze of wood beams and racks that will ultimately be filled with 7,800 barrels of highly combustible and valuable distilled spirits, begins to lean too much in any one direction.
That is what it has taken for Dancing Goat Distillery to open the state's only open-air, non-climate-controlled rickhouse, located on 51 acres along Lagoon Road near the village's wastewater treatment plant and the Cambridge Wildlife and Fishing Area.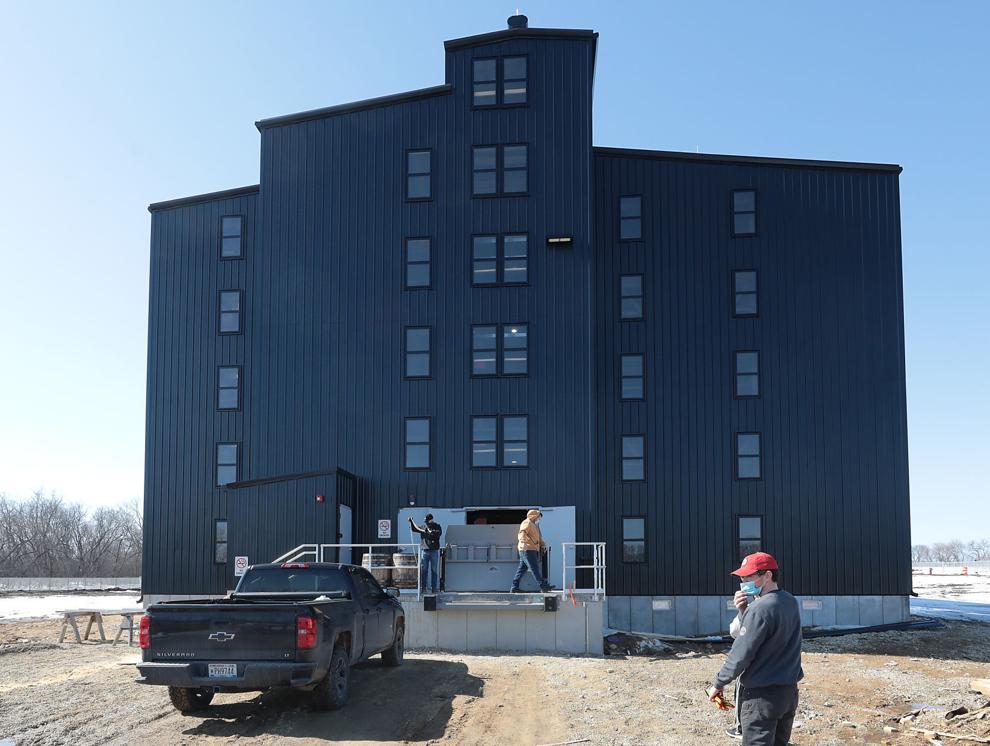 "We did everything we could to make this safe to operate and have here," said Nick Maas, Dancing Goat's energetic vice president of distilling and innovation. "One of the problems we had with this building is that people didn't understand what we were trying to do."
A rickhouse is a building made up of a massive wooden rack, referred to as a rick, that holds barrels of whiskey, bourbon and other spirits that can be aged for years. They're common in Kentucky, the country's epicenter of distilling, but can collapse if barrels are stacked unevenly to one side.
A fire can be catastrophic, like the one caused by a lightning strike in 2019 at a Jim Beam warehouse in Versailles, Kentucky. The blaze lasted for days and consumed 45,000 barrels of whiskey in spectacular fashion.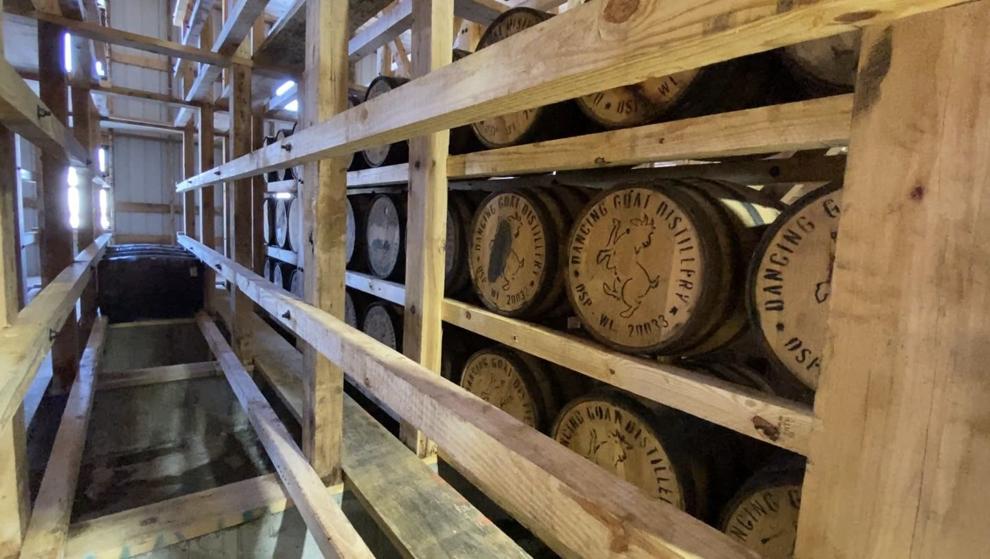 The rickhouse is part of Dancing Goat's big plans to position itself as the largest distiller in Wisconsin, but with a Bourbon Trail flare. The company, producer of Limousin Rye Whiskey and owner of Death's Door Spirits, has plans for four more similar but larger buildings that can each hold 24,000 barrels and be constructed over the next 20 years.
To help fill those barrels and the planned rickhouses, an expansion is underway at the distillery, about a mile to the west. The project more than doubles the footprint of the distillery to 35,000 square feet and makes room for the installation of a fourth and fifth still and three 6,000-gallon fermentation tanks.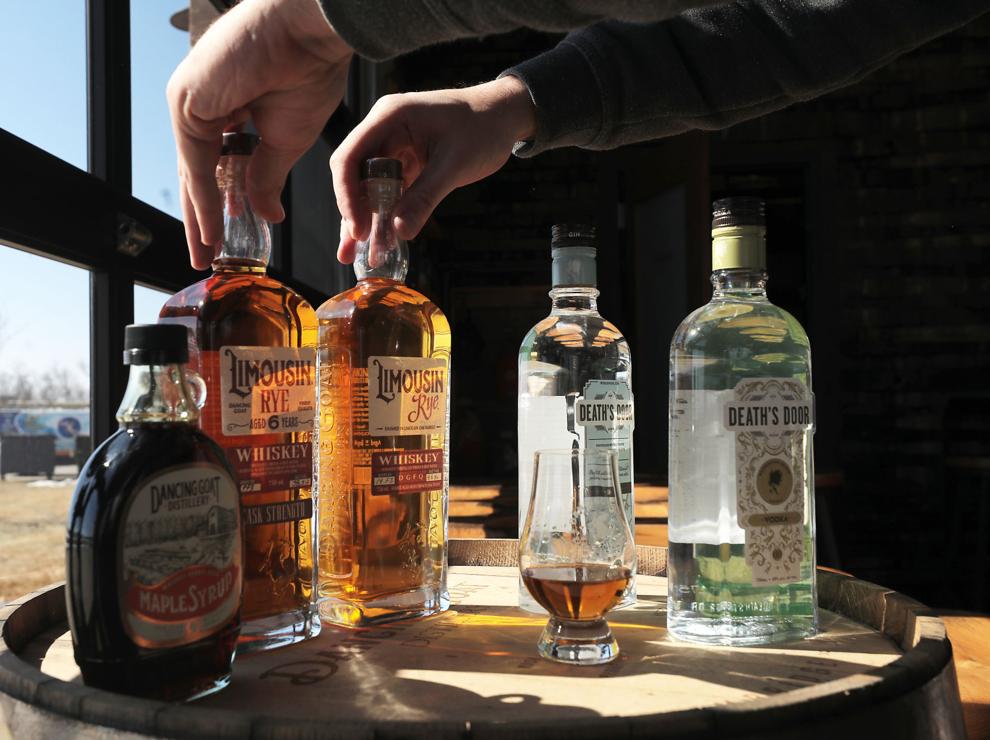 The project also creates a better layout for the facility, adds more loading docks, grain storage, boilers and creates space for a bottling line and brandy production. The expansion incorporates energy efficient lighting and a heating system that uses spent hot water from the distilling process. A gym is being built for the company's 15 employees and a kennel with a dog run for their pets. Classrooms are being constructed on the second level that will allow for educational programs where students make their own gin using 1-gallon stills.
"We're building for growth," said Beau Bunce, the company's director of marketing. "We're all very bullish."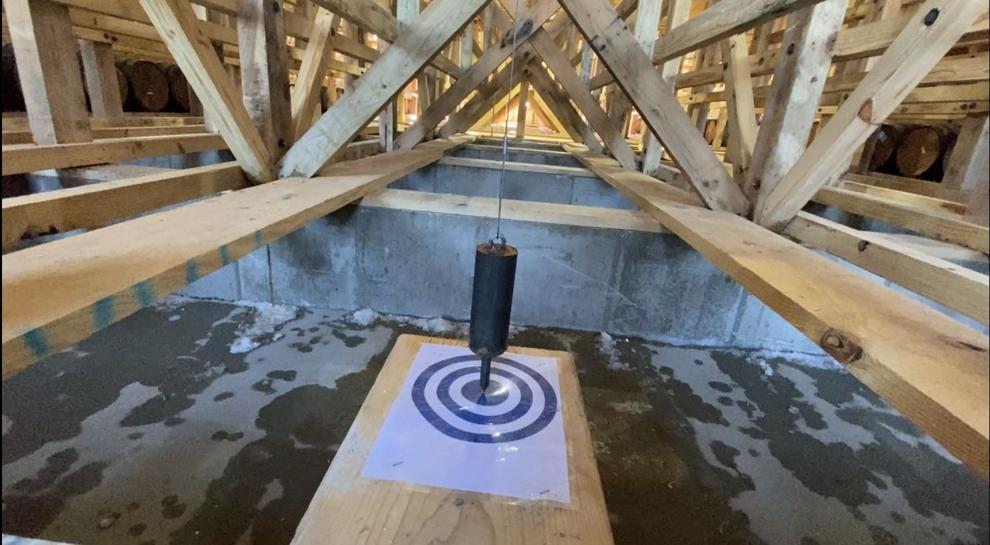 Began in 2014
Dancing Goat began distilling in 2014 and opened its $7 million distillery and tasting room in late 2017 on the edge of the Vineyards of Cambridge, a 73-acre vineyard, winery and housing development. The distillery was founded by Travis Haase, who has since left the company, and Thomas Maas, CEO of Agave Loco and chairman of Midwest Custom Bottling, a Pewaukee company founded in 2008 by his late father, Duane.
When Dancing Goat opened, it featured a 240-gallon pot still and eight, 240-gallon fermentation tanks. Two more stills were added and the setup now includes six, 3,800-gallon fermentation tanks for Limousin Rye Whiskey. But almost a year to the day after it opened its tasting room, the company submitted the winning $2.48 million bid to purchase Death's Door Distilling at a bankruptcy auction.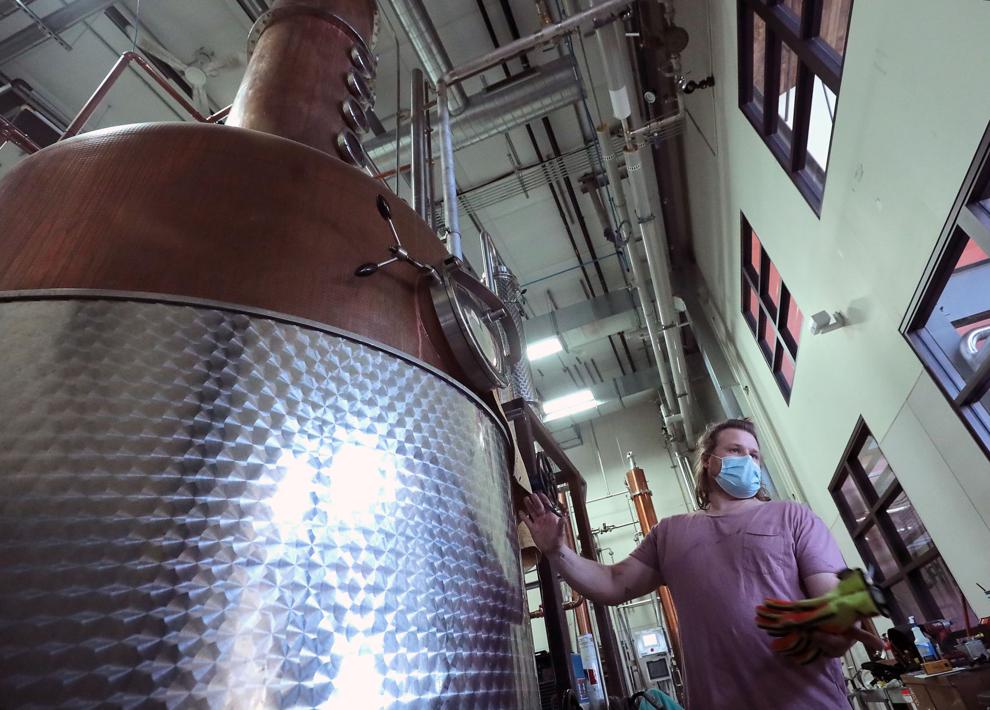 Founded in 2007, Death's Door had been using contract distillers to make its products until 2012, when it invested $3 million for the construction of a 25,000-square-foot distillery in a Middleton industrial park and was built to produce up to 200,000 cases a year, much of it gin. The leased facility did not have a tasting room, production leveled off at about 30,000 cases and, when it filed for bankruptcy, was $6 million in debt to more than 100 creditors.
When Death's Door sold its first products there were about 100 distilleries in the entire country. But the number has ballooned to more than 2,000, including 33 in Wisconsin. Death's Door products are now produced at Dancing Goat.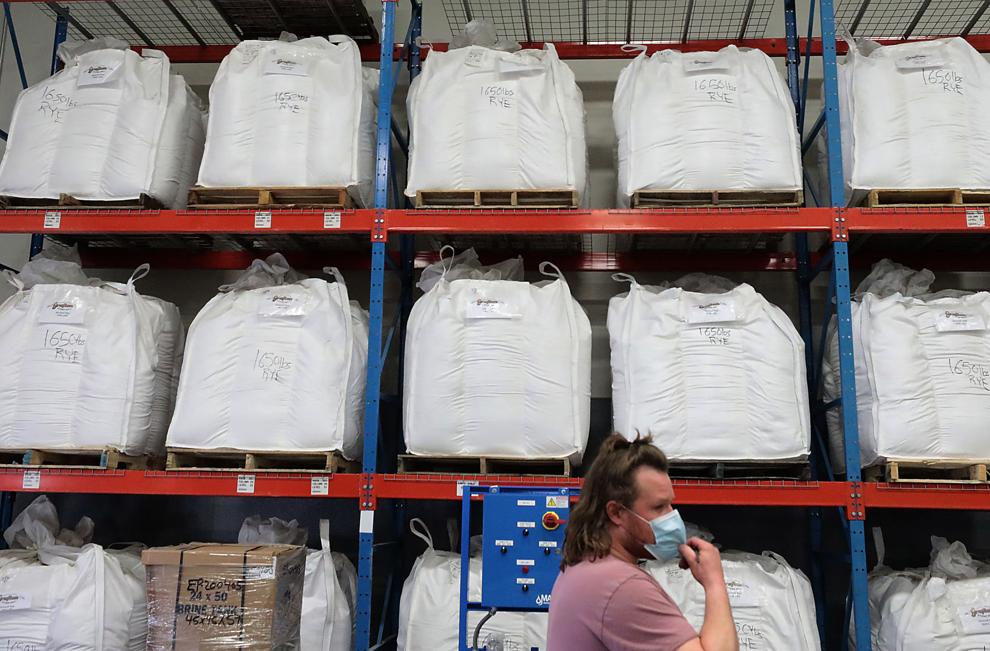 'Huge' development
Nick Maas would not disclose the costs of the distillery expansion and rickhouse, but building permits filed with the village of Cambridge showed building costs totaling $2.7 million, according to village administrator Lisa Moen. However, those numbers don't include the cost of equipment nor $470,000 to buy 51 acres from the village for the rickhouses.
Due to its unique nature and design, Dancing Goat discussed the rickhouse project with not only village officials but the local fire department, state engineers, the Occupational Safety and Health Administration and the fire chief of the Bardstown, Kentucky, Fire Department, which fought a 2003 Jim Beam fire.
"They were very thorough and did a lot of homework," Moen said of Dancing Goat's application to build the rickhouse. "It's huge. We really welcome them. They've been very good partners with us since they first moved here."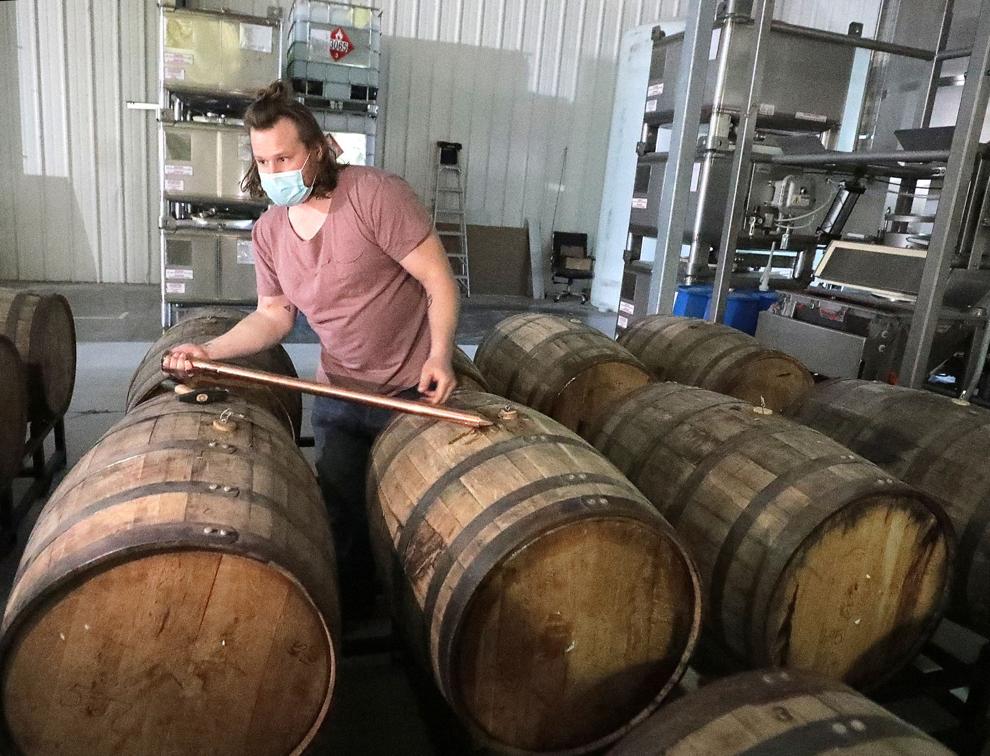 The rickhouse was constructed over the course of six weeks by Buzick Construction, a Kentucky company used by virtually every major whiskey producer in the country. A rickhouse uses a series of vents in the foundation and on the roof's ridge line, along with scores of windows that can be opened or closed to help regulate the interior temperature.
"The hope is that by keeping air moving and keeping humidity moving we prevent the negative aspects of flavor," said Nick Maas, 32, who has history and English degrees from the University of Iowa but has been distilling since he was 18. "There is a delicate little dance between what we leave where and for how long. A rickhouse that's blended effectively is one where we're constantly rotating product."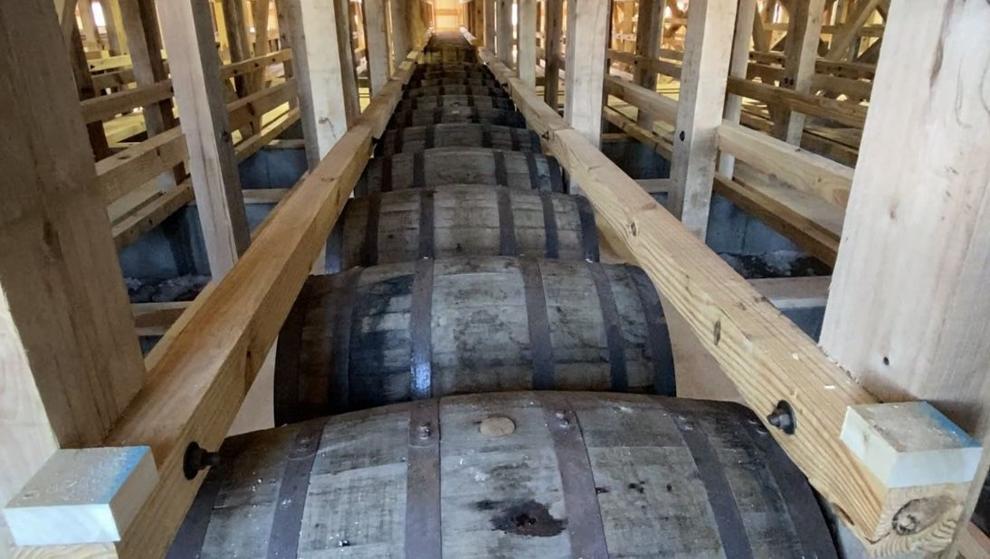 Aging gracefully
Each floor of the rickhouse has 40 ricks that can each hold 39 barrels. However, barrels are rotated within the building, which has a number of microclimates. It can be warmer on the upper floors and the south side of the building but cooler in the lower levels and on the north side.
"The swings in temperature and humidity encourages interactions with the wood," Maas said. "We really want these things to sing their own magnum opus."
As of last week, just 250 barrels were strategically placed throughout the rickhouse and production this year will be about 1,000 barrels of Limousin Rye that is sold in 18 states, Maas said. Projections call for 1,200 barrels in 2022 but those numbers could rise to 10,000 barrels in the future. Those numbers do not include the production of other distilled spirits like malt whiskey, brandy, bourbon and gin.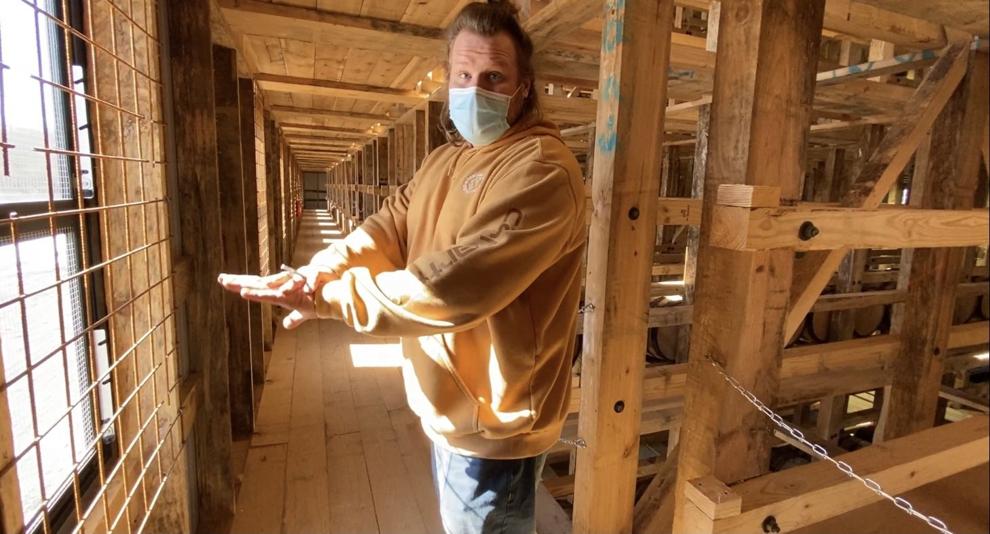 Limousin Rye ages for six years, malt whiskey can age for eight to 12 years and the company's bourbons are aging for six, nine and 12 years, meaning heavy operational costs but little revenue for years. In addition, the aging process results in evaporation of product.
"What we're really trying to do is to let these barrels sit, rest, not disturb them too much, sample them when appropriate and once they've reached an age when they're spectacular, share them with the world," Maas said.
"People are drinking whiskey like crazy and they want to try different whiskeys and they want to try craft whiskeys, which is spectacular for us. We really opened at the right time and we were really well-received, which encouraged further investment."
Photos: Dancing Goat Distillery's new rickhouse
Dancing Goat Distillery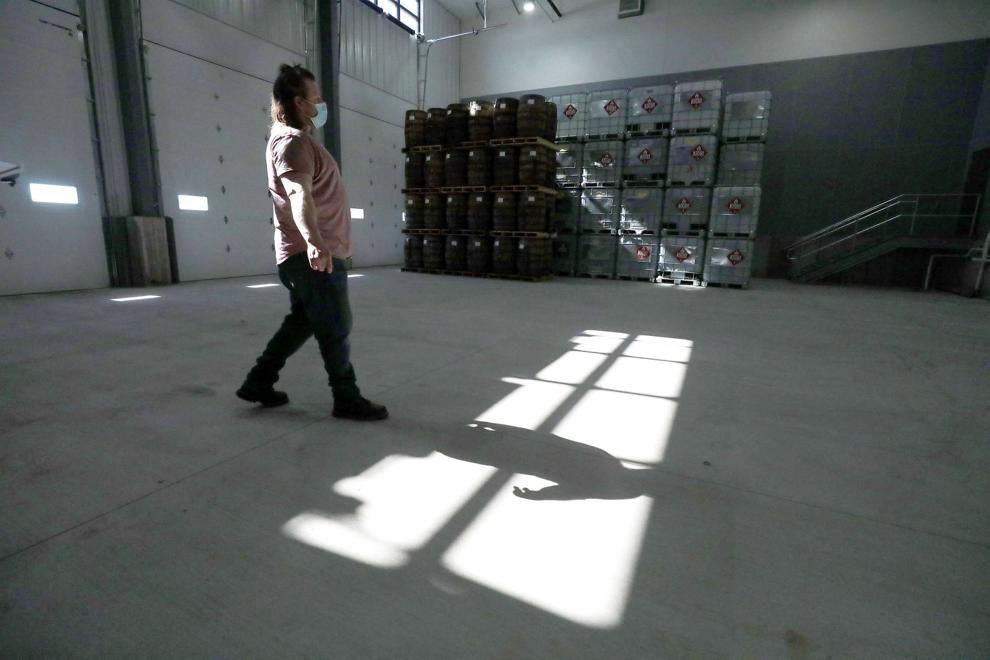 Dancing Goat Distillery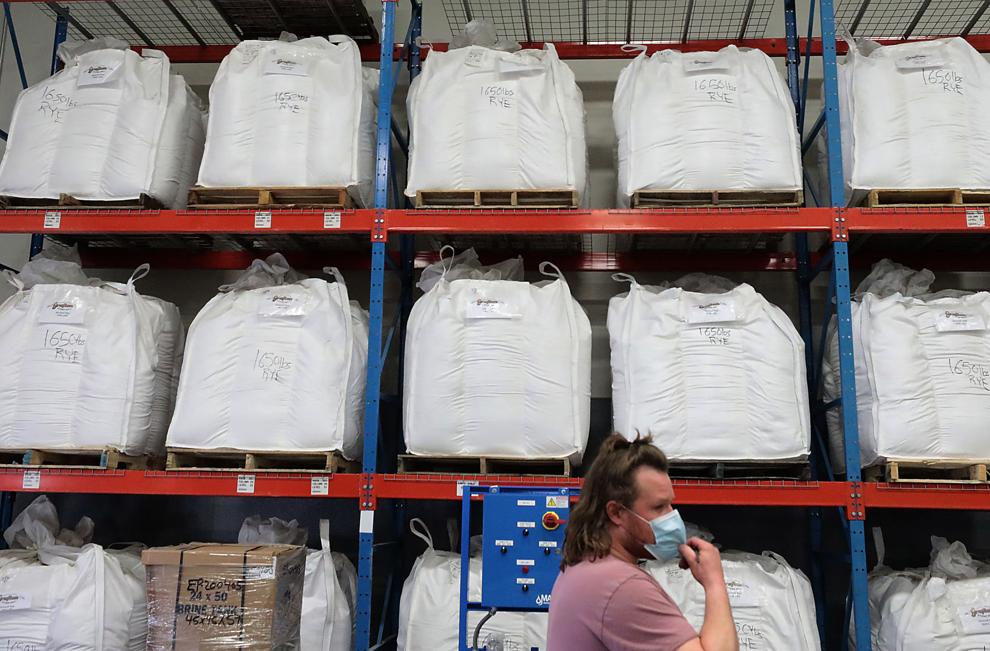 Dancing Goat Distillery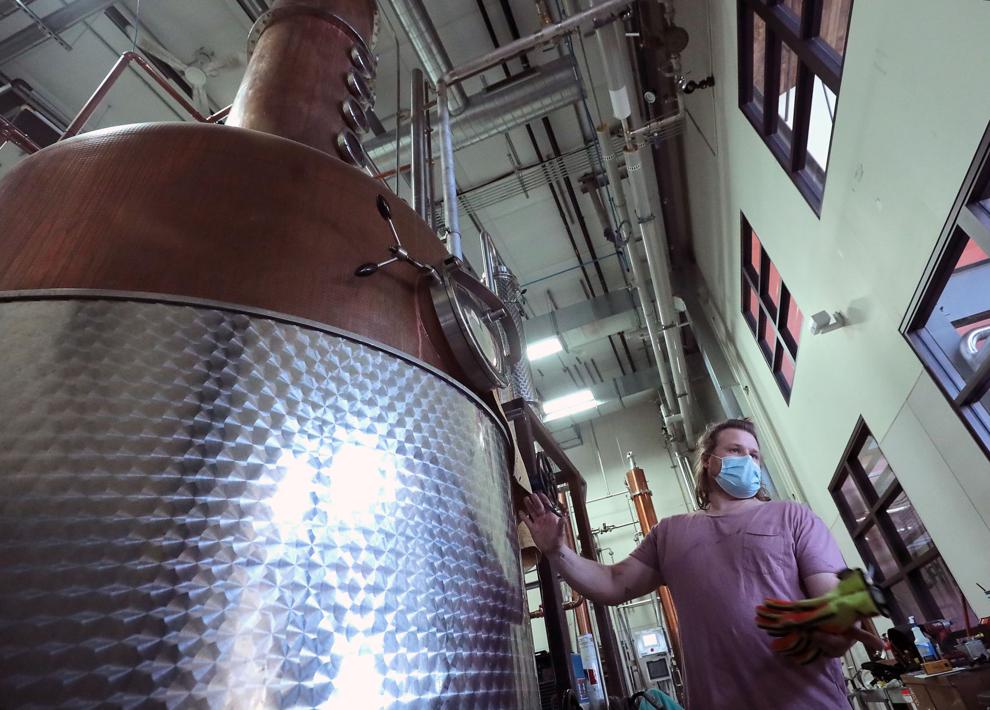 Dancing Goat Distillery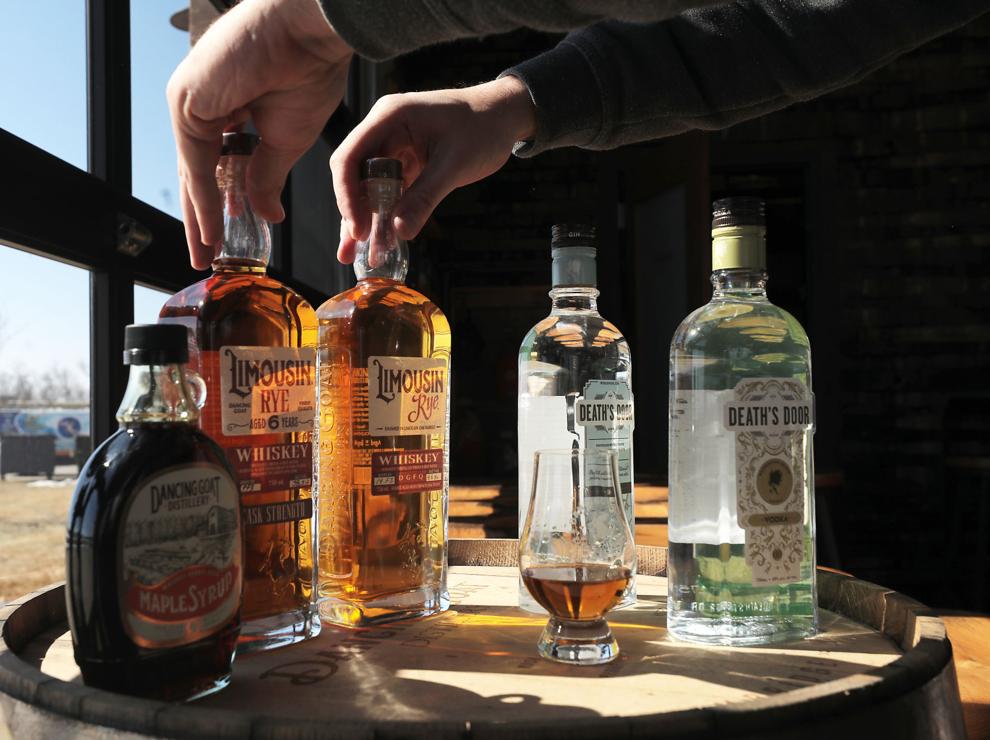 Dancing Goat Distillery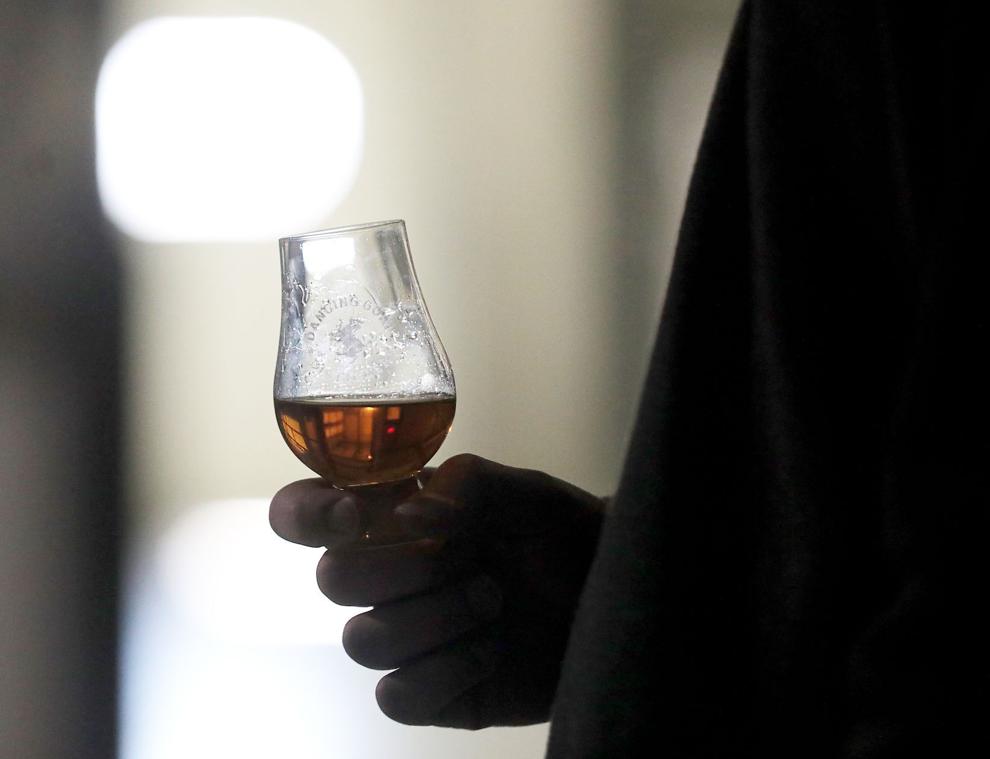 Dancing Goat Distillery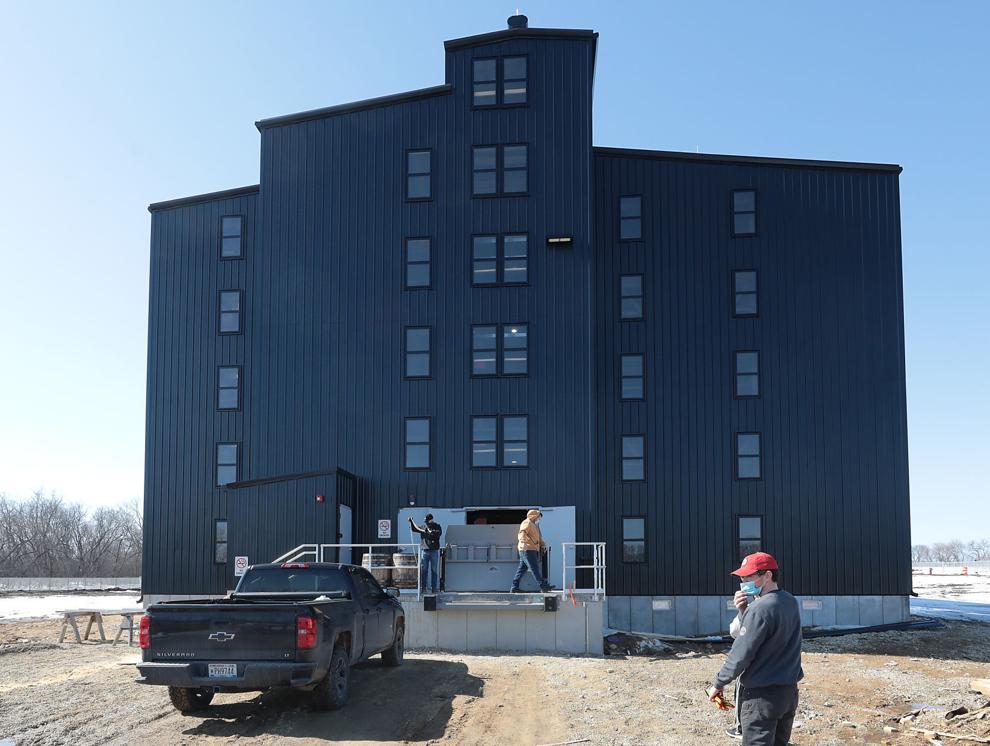 Dancing Goat Distillery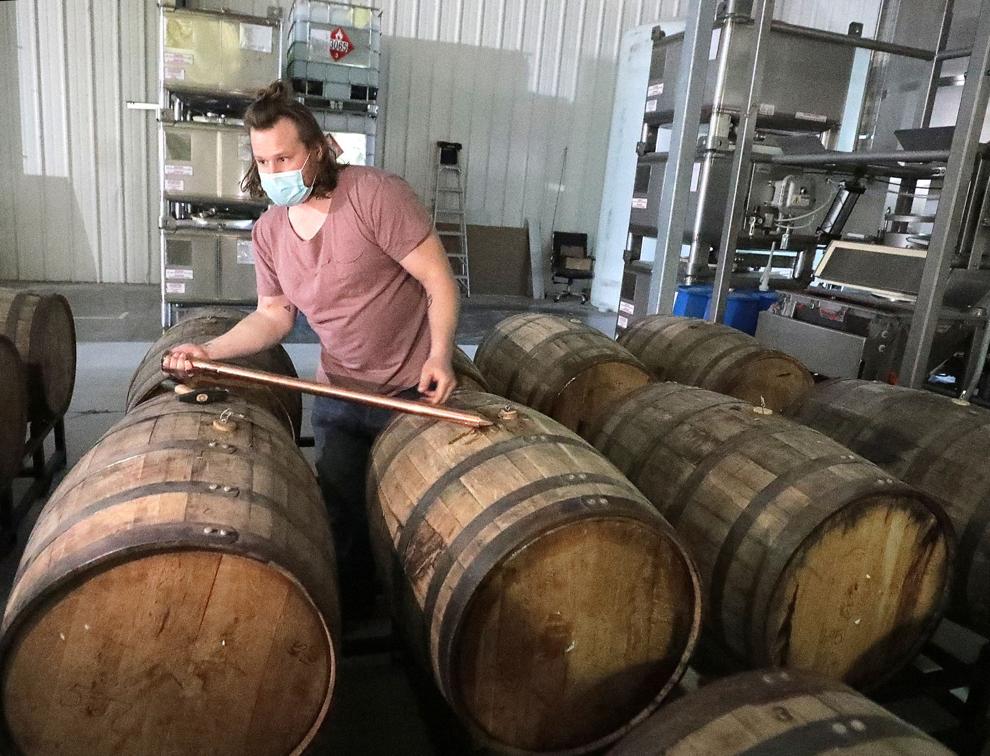 Dancing Goat Distillery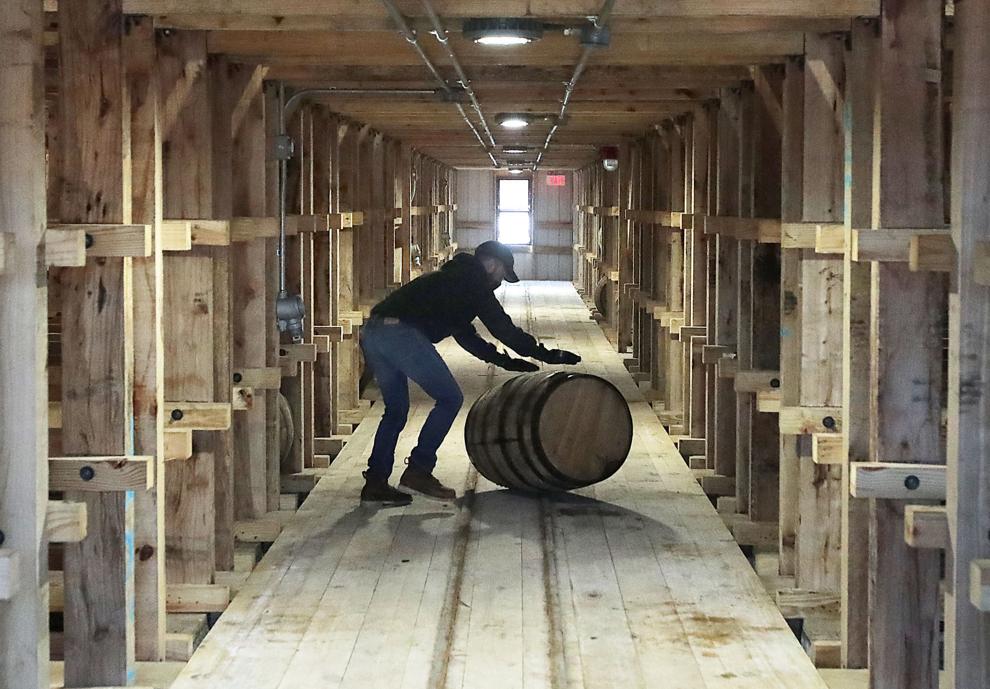 Dancing Goat Distillery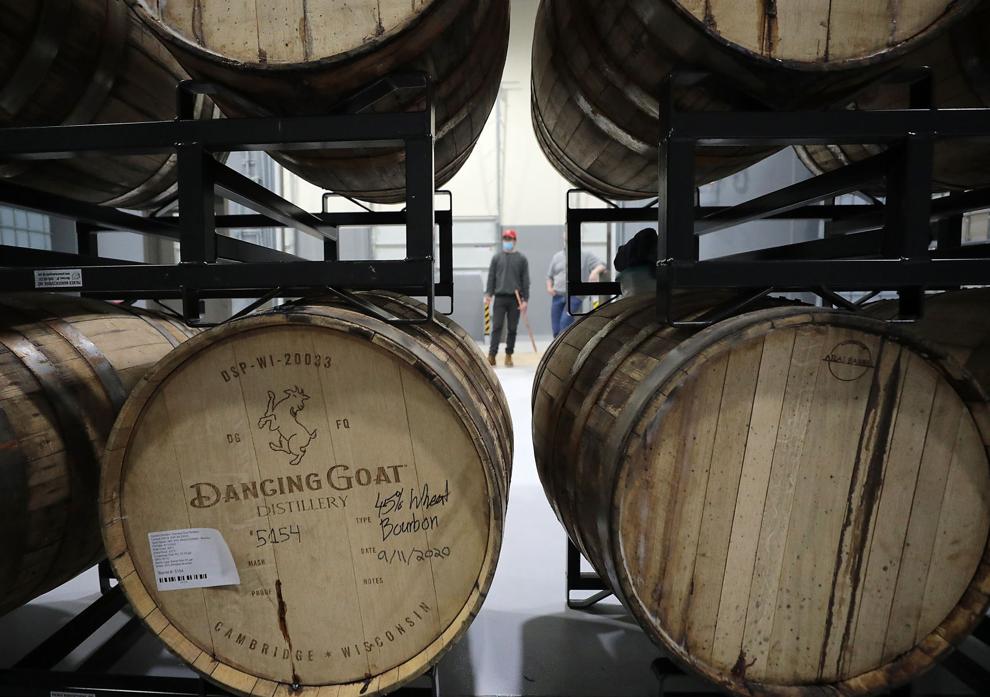 Dancing Goat Distillery
Dancing Goat Distillery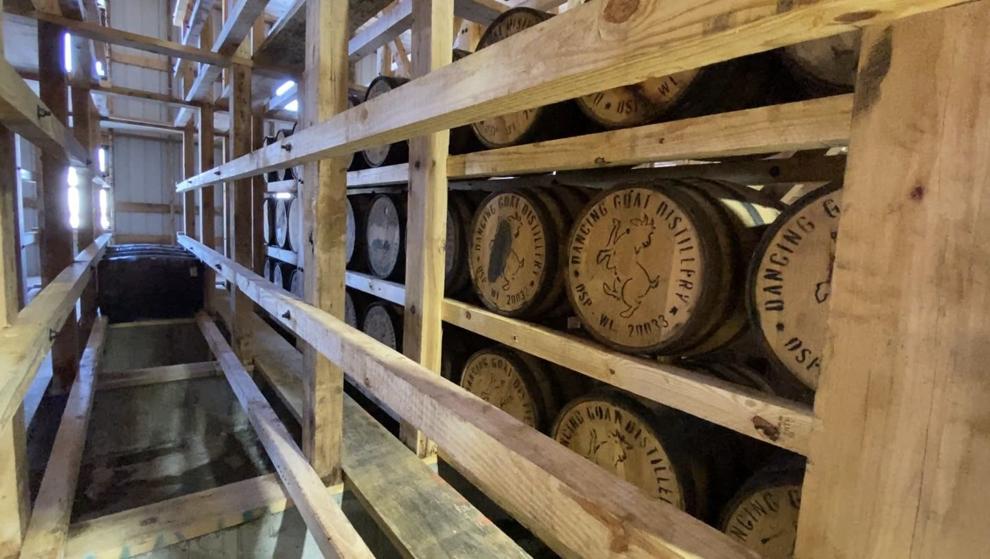 Dancing Goat Distillery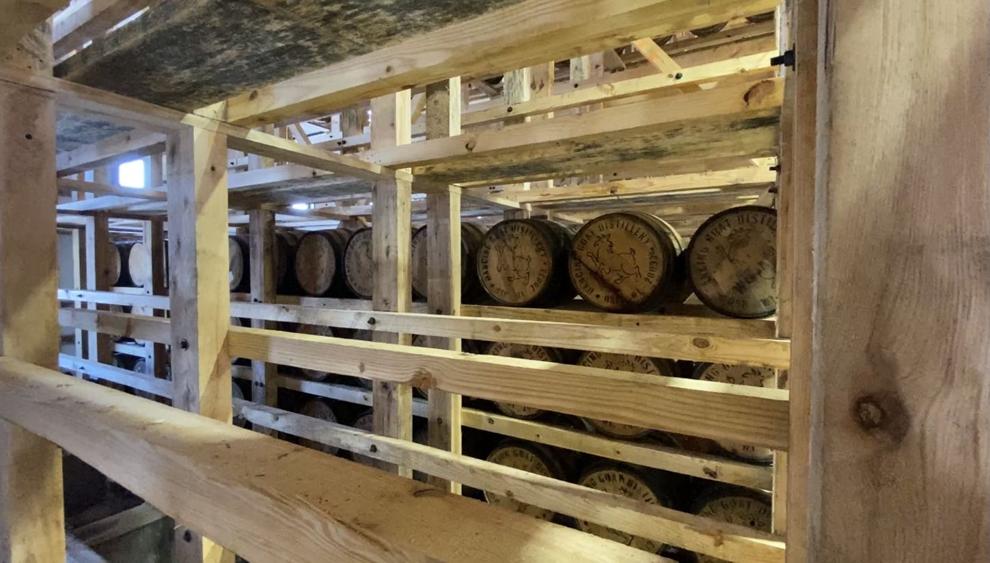 Dancing Goat Distillery
Dancing Goat Distillery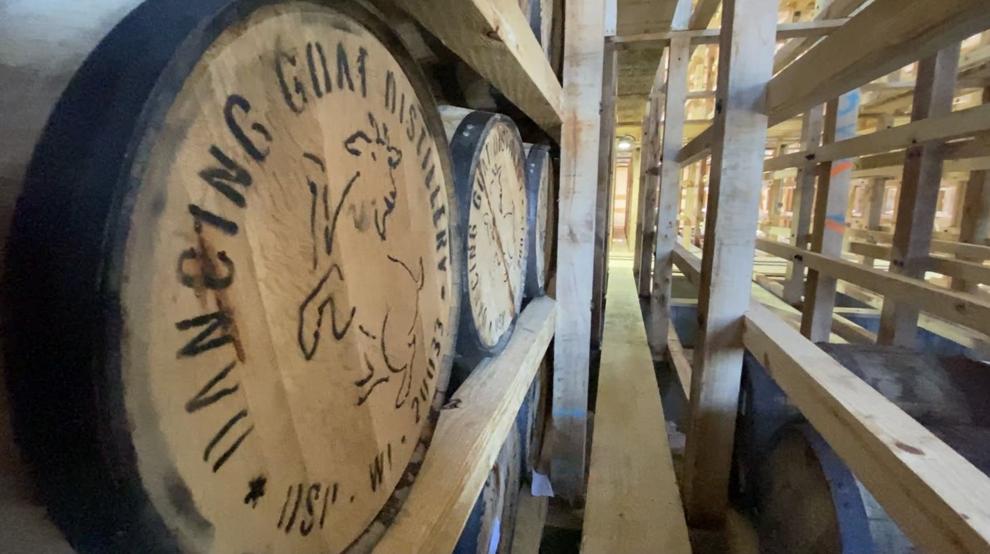 Dancing Goat Distillery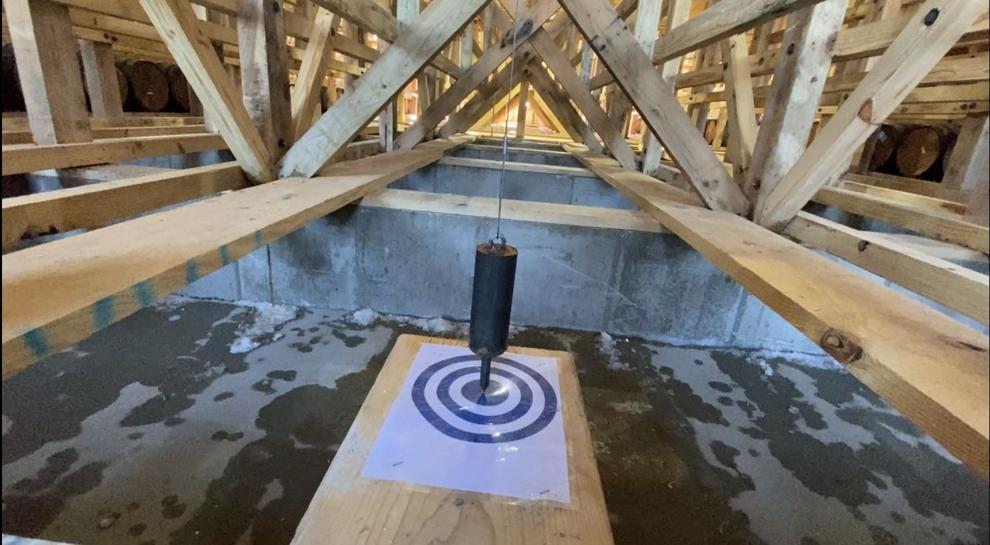 Dancing Goat Distillery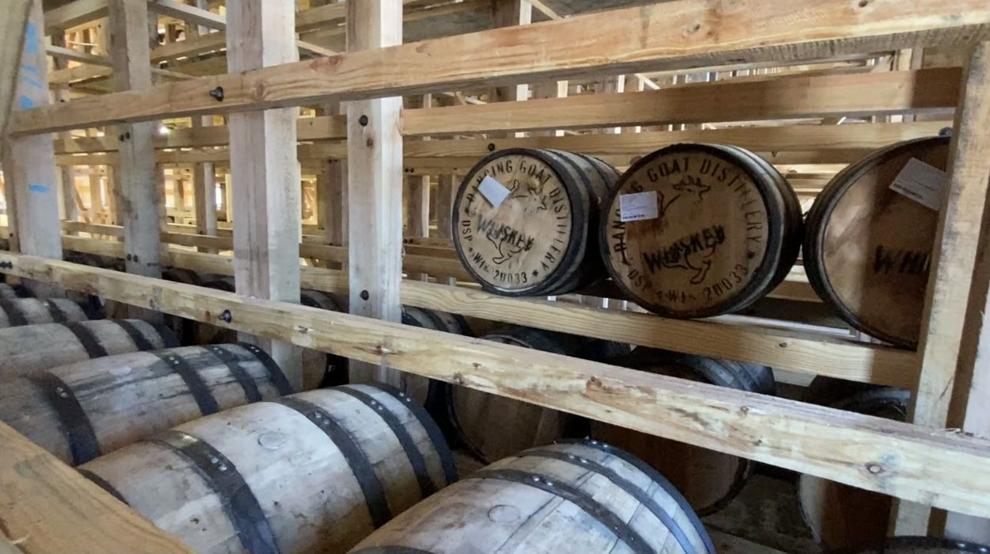 Dancing Goat Distillery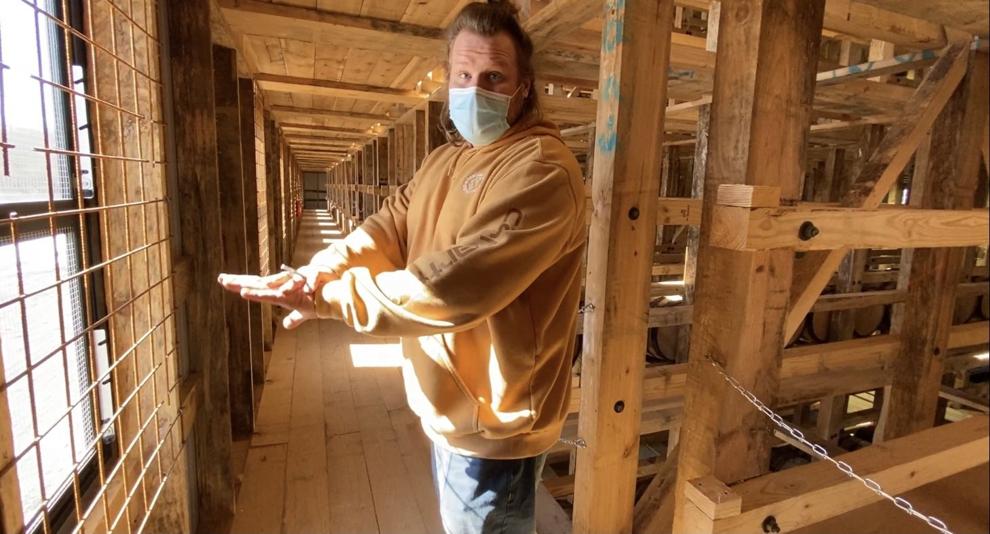 Dancing Goat Distillery