BARNEVELD — Dan Hamilton was looking for 10 to 15 acres in the village's business park here to build a $14 million headquarters and manufacturing complex for his line of rifle and spotting scopes, binoculars and range finders.
Today, Hamilton and his Vortex Optics owns virtually all of the 150 acres in the business park where $35 million in improvements include a 280,000-square-foot headquarters and manufacturing facility, two indoor shooting ranges, a showroom that displays the company's latest products, and Wings, a 12,000-square-foot stand-alone daycare and preschool center that is also open to the public.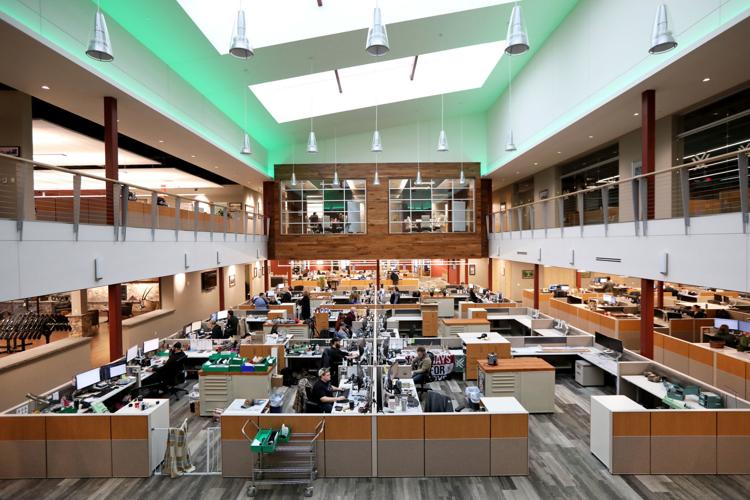 The Vortex campus, which opened in July 2018 with 300 employees, is also growing the tax base of this Iowa County village of 1,230. There is no grocery store here, and the village is perhaps best known for a devastating 1984 tornado and its boys and girls basketball teams that since 2013 have three state championships and two runner-up finishes combined.
Vortex is also the latest addition to the Highway 18-151 corridor that includes Lands' End in Dodgeville, Duluth Trading Co. in Mount Horeb and Epic Systems Corp. in Verona.
"It's huge," Scott Leahy, Barneveld's village president, said of the addition of Vortex. "We're setting the village residents and the surrounding area up to have a phenomenal tax base. There's a lot of opportunity to grow the village."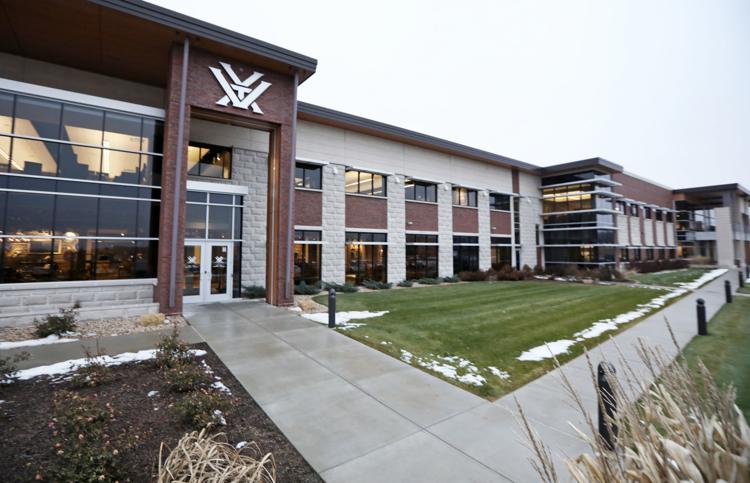 From birds to rifle scopes
What is now Vortex was founded in 1986 by Hamilton and his wife, Margie, who opened one of the first Wild Birds Unlimited stores in the country on Odana Road in Madison. At the same time, they started Eagle Optics, which sold various brands of binoculars and optic products, primarily for birdwatchers. The company started out as a mail-order retailer before going to the internet and, in 1997, moving to an industrial park in Middleton where it also continued to sell its optics to Wild Birds Unlimited stores around the country and in Canada.
But growth forced the company to leave Middleton, and, after searching throughout and around Dane County, Vortex settled on land in Barneveld where it now has ample room for further expansion and is adjacent to the Nature Conservancy's nearly 1,000-acre Barneveld Prairie. Leahy expects Vortex to submit plans in 2020 for the construction of a warehouse.
Meanwhile, $16.3 million in improvements to the 455-student Barneveld School District were completed this fall, which could also lead to more housing and businesses.
"We're trying to stay out in front of them," Leahy said. "It fits the area so well out here."
'Responsible use' of firearms
The Vortex brand of binoculars was created in 2005 to meet demand from hunters, but in 2007, the Hamiltons sold their bird store to focus more on Eagle Optics and to add hunting scopes to its growing Vortex line of products. Red dot sites (which place a red dot on a target) were added in 2009 and range finders in 2011, which is also when the Eagle Optics brand was folded into the Vortex line.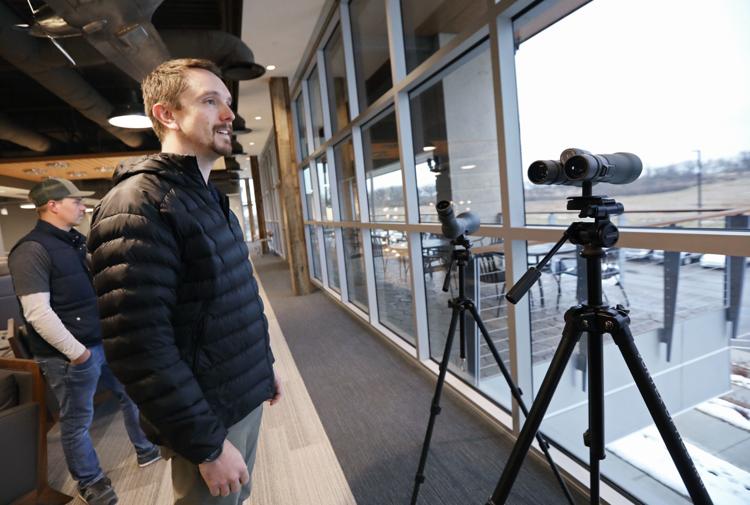 "It is more to manage, but they complement each other even though they're totally different products," Joe Hamilton, the company's chief sales and marketing officer, said of the mix of optics sold by his parents' company. "But the way they work and the way the light works and the lenses work and the coatings ... you're really sharing a lot of knowledge between the categories. You're not necessarily reinventing the wheel when you go between those."
About 50 percent of the company's sales are in binoculars, spotting scopes, range finders and other accessories, while rifle scopes and red dot sites account for the other 50 percent. All of the Vortex products are designed in-house and then manufactured by other companies in the U.S., Japan, China and the Philippines. The exception is its Razor HD AMG rifle scope, which is manufactured in Barneveld.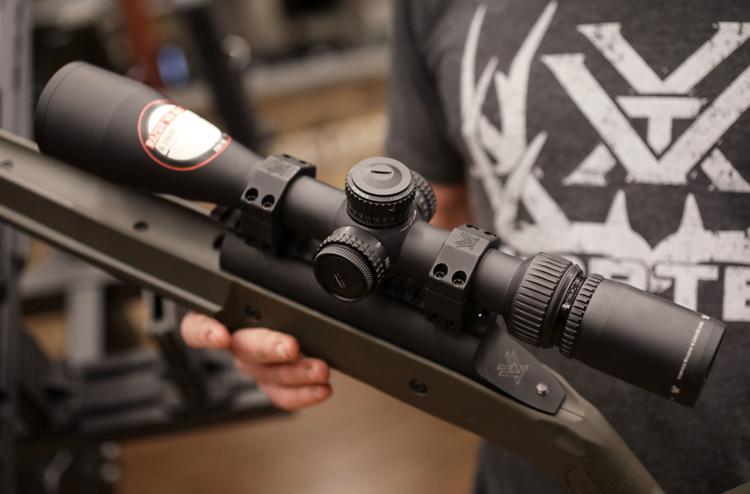 Vortex scopes are used on a wide range of rifles, including the AR-15, which has been used in mass shootings, but is also one of the most popular styles of rifles in the country used by hunters, military and law enforcement.
"We believe the safe and responsible use of firearms by law-abiding citizens, as outlined by our country's Second Amendment, is of critical importance and significance to American society," the company said in a statement. "We produce a wide variety of optics, from binoculars for wildlife observation to scopes used in conjunction with firearms. We do not condone the use of our products, or any product, to be used in any manner that would be illegal."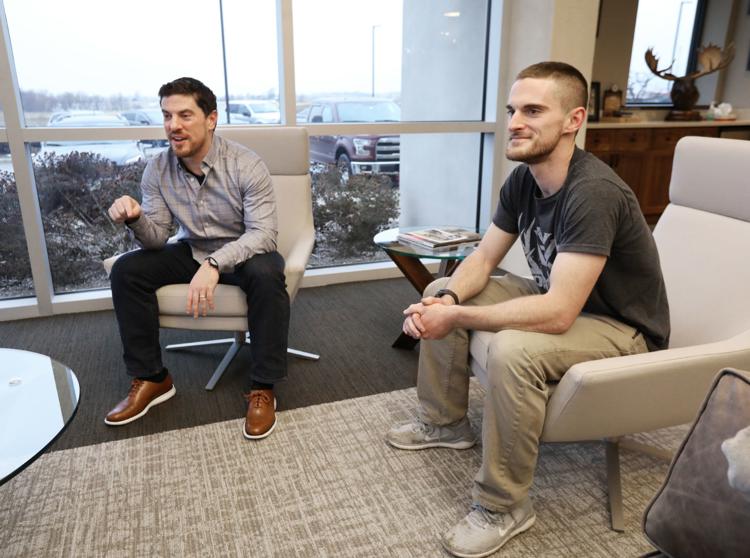 Vortex sells to more than 1,500 retailers around the world, the majority of them in the U.S., where it does not use a distributor. If a product breaks or is damaged, it will be repaired for free at the Barneveld headquarters, where teams of technicians work in clean rooms. The room for repairing binoculars and spotting scopes, for example, has more than a dozen employees. If a product can't be repaired, it's replaced at no cost. The company's showroom has examples like a spotting scope dropped off a cliff and a pair of binoculars chewed by a bear.
"Every touch point that we have with a customer, a team member, a retailer that carries our products, really anybody, we want that to be an amazing experience, and we want that to exceed their expectations," said Joe Hamilton. "So what we found is that a byproduct of that philosophy is growth. We have a lot of ideas about how we can improve and magnify our experience."
Shooting ranges
One of those projects is already underway. A 27,000-square-foot addition is being constructed to the indoor shooting range, which is already home to a 14-lane, 50-yard indoor range and one of the few 100-yard indoor ranges in the country, which has seven shooting lanes. The new addition will include a 25-yard, 12-lane indoor range and another with four lanes. It also will include a 2,400-square-foot shoot house that will allow law enforcement to do more tactical training.
The ranges, which typically are not open to the public, were used last month for deer hunters to site in their rifles and are regularly used by law enforcement from Wisconsin, Iowa and northern Illinois.
Classes for customers are being considered, but one of the main purposes for the ranges is for Vortex staff to test newly developed scopes and to certify rifle scopes sent in by customers for accuracy. The company did not have a range in Middleton, and instead was using an outdoor range in Lodi.
"We've shortened the turnaround time on repairs, and we've improved the repair process," said Ryan Muckenhirn, a consumer sales specialist at Vortex. "The residual benefit of having it here is tremendous, so we do a lot of shooting."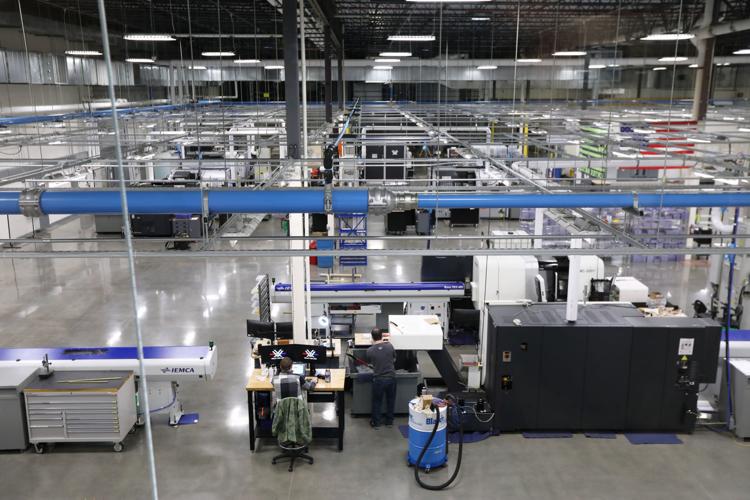 The company is also making a concerted effort to expand its brand through social media channels. The Vortex Instagram account has 775,000 followers while the Vortex Nation podcast just completed its 100th episode and has more than 525,000 downloads. When a customer sends in a question about a product through Facebook, there's a good chance they could get a personalized video response that provides a detailed explanation.
"Being able to reach new people and younger people through social media channels has been pretty huge," said Jimmy Hamilton, 25, a UW-La Crosse graduate and the company's chief media ambassador, who has become the face and voice of his parents' company.
"We talk to people every single day where they've never hunted but want to go out and harvest their own meat and feed their own family, and they'll ask us and come to us because we have had such a presence out there. We talk about it a lot, and we make ourselves really accessible."
The business news you need
With a weekly newsletter looking back at local history.