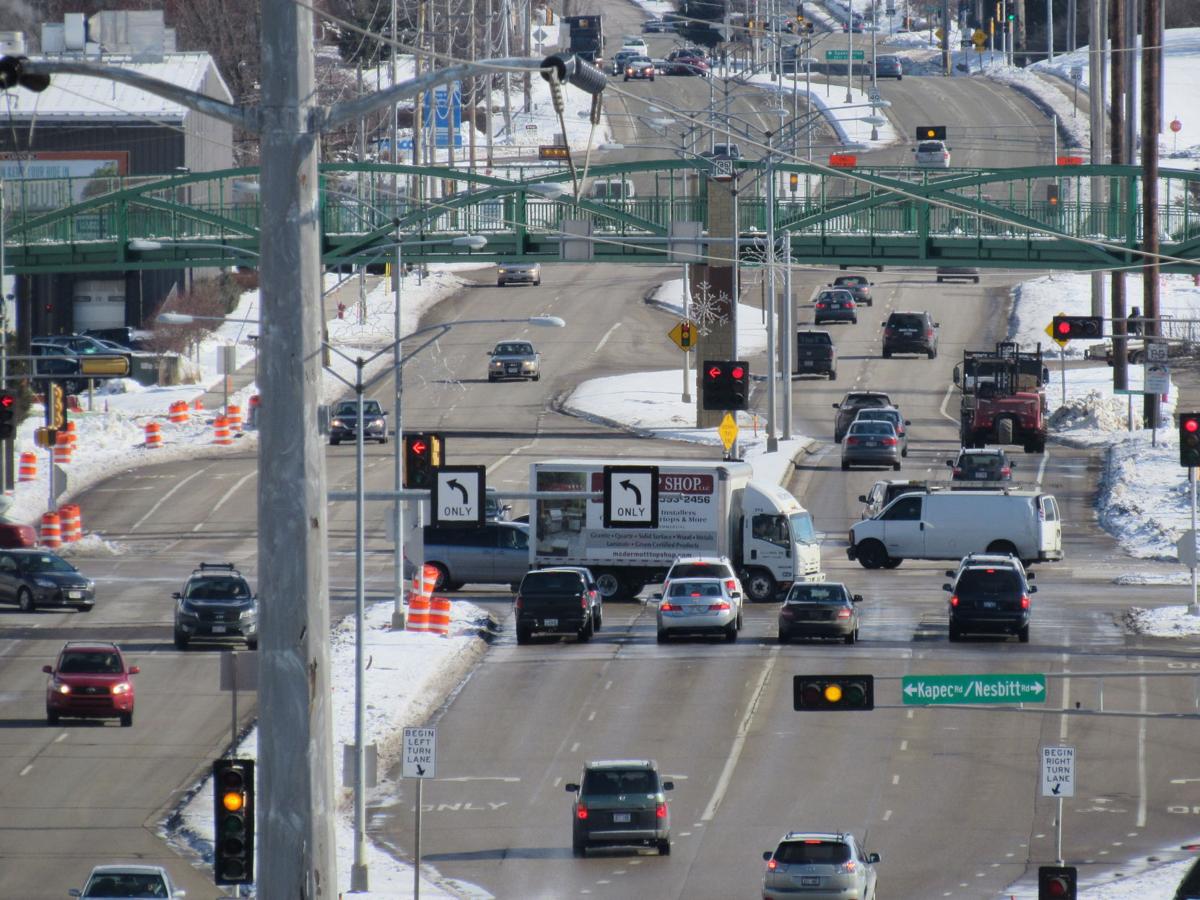 When the Verona Road Business Coalition meets Wednesday for its second annual meeting it will do so at a time of uncertainty but with a feeling of preparedness for whatever the future may hold.
The coalition was formed in 2015 as a way to bring together businesses in Madison, Fitchburg and Verona located along the corridor that is in midst of a multi-year, multi-million-dollar reconstruction, redesign and expansion project that started in 2013.
Much of the work over the last few years has been largely focused on the Beltline and on Verona Road between the Beltline and Raymond Road. The plan now shifts to the section between Raymond Road and Highway PD. But with concerns about road construction funding throughout the state, the timeline of the Verona Road project is murky at best.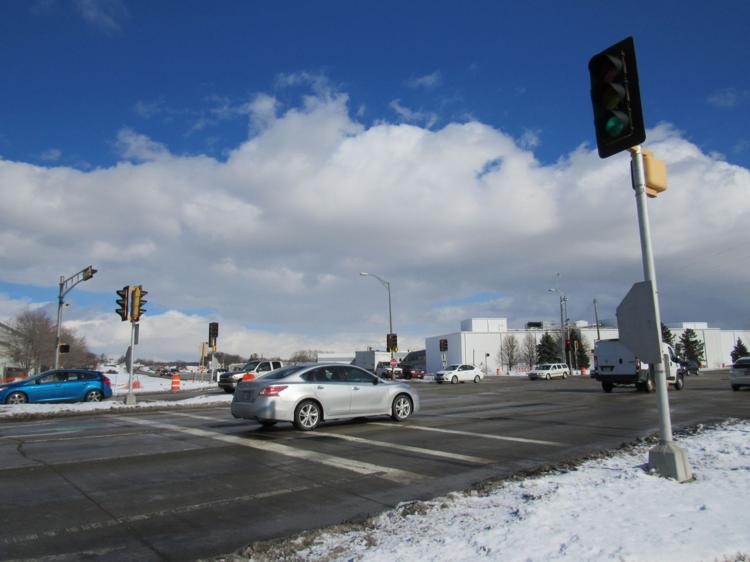 Gov. Scott Walker's request for the next two-year transportation budget would cause a two-year delay of the Verona Road expansion project which could push the completion to 2022 not 2020.
Adding to the uncertainty are the results of an audit released late last month that found the DOT underestimated the cost of major highway projects by failing to account for inflation and other factors, with costs on 16 projects ballooning by more than $3 billion since lawmakers approved them.
Toni Prestigiacomo, an attorney and co-founder of the VRBC and whose parents own property along the corridor, said she and others in the coalition are hopeful the project can remain on schedule.
"We went through this all last year as well," said Prestigiacomo, whose father owned and operated Liquor Towne on Williamsburg Way for more than 30 years before retiring.
"Last year at this time we were engaged in this letter-writing campaign to the (state) Finance Committee, the governor and every other representative urging them to please make funds available and not to delay the construction projects because it results in uncertainty. We're prepared to do that again."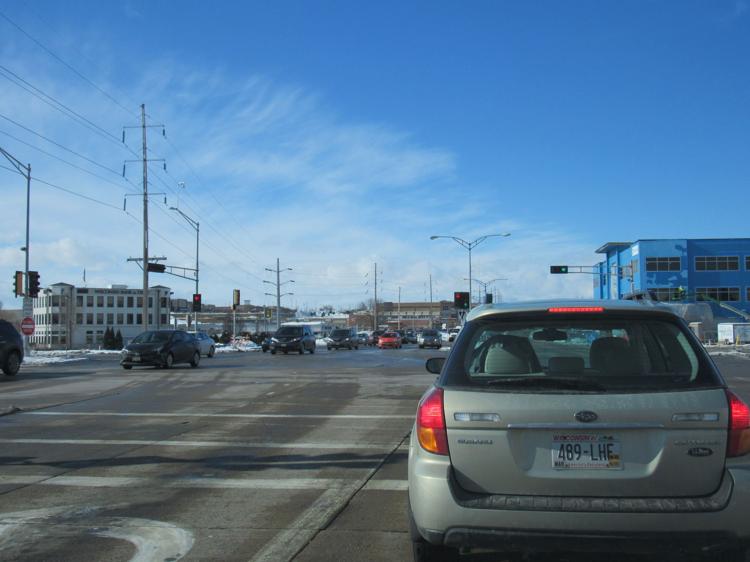 The annual meeting is scheduled from 5 p.m. to 6:30 p.m. in the banquet room at Ten Pin Alley, 6285 Nesbitt Road.
The gathering will bring together business owners, government officials from three communities, representatives from the state Department of Transportation and Craig Thompson from the private Transportation Development Association.
According to the state Department of Transportation website, work between 2017 and 2020 will include a new intersection that includes a bridge over Highway PD, building an underpass at the Williamsburg Way intersection and expanding the roadway from two to three lanes in both directions from Raymond Road to Highway PD.
Completing the project sooner rather than later, would save the state money, improve traffic flow and help businesses.
"My sense is that these businesses have banded together and are working together and have a positive attitude," Prestigiacomo said.
"I think everybody's concerned but for the time being I think everyone's doing what they can be doing. They're as prepared as can be."
Beer, wine but no hard liquor store for Mifflin
The Alcohol License Review Committee has approved, with conditions, a plan for a beer and wine store with some groceries in the heart of student housing and where the city each spring has been trying to eliminate the annual Mifflin Street Block Party.
You have free articles remaining.
Harry's Market, 555 W. Mifflin St., is owned by Lakhvir Kaur, who also owns Harry's Liquor, 3506 Packers Ave.; iLiquor, 6706 Raymond Road; and Verona Liquor in Verona.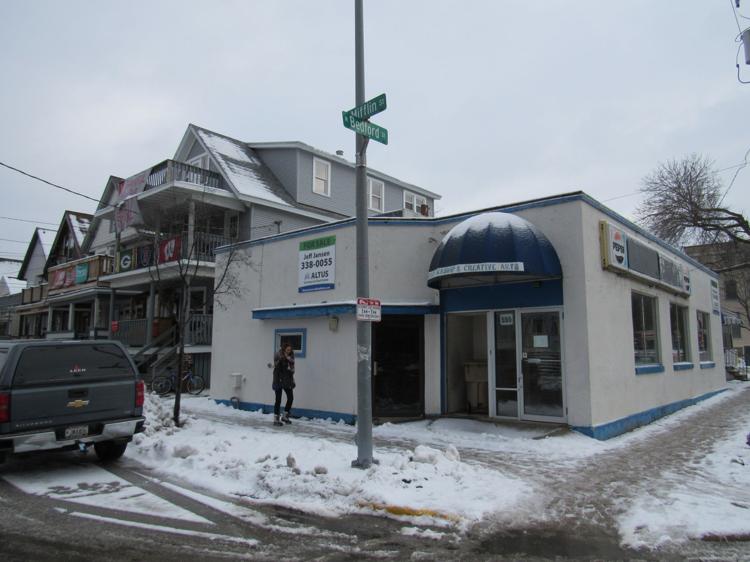 The ALRC on Jan. 18 granted Kaur's request for a liquor license for the 1,000-square-foot space at the corner of West Mifflin and North Bedford streets that at one time was home to a laundromat and most recently housed Global Presence Ministries.
The restrictions on Harry's Market imposed by the ALRC are identical to that of the nearby CVS Pharmacy on West Washington Avenue. They include not selling single cans or bottles of beer, not selling kegs of beer and no sales of liquor like vodka, whiskey and other spirits. Wine and cider sales would be allowed.
"They literally have a beer and wine license only and cider is included in that license," said Ald. Mike Verveer. "I could not support a liquor store in that location."
The City Council is scheduled to vote on the issue Tuesday night.
First Winter Fest at Hilldale Shopping Center
Hilldale Shopping Center will host its first Winter Fest on Saturday.
The event, from 1 to 3 p.m. will be held throughout the shopping center and include a variety of events including 10-foot-tall ice sculptures with a Valentine's Day theme.
Other activities include autograph and photo opportunities with Miss Wisconsin, Courtney Pelot, at White House Black Market, in-store photo booths at lululemon athletica, Title Nine and Macy's, cooking demonstrations at Sur La Table, soup tastings at Metcalfe's Market and kid-friendly crafts at Playthings.
There also will be custom fashion illustrations at Kate Spade and Mes Amies and hot chocolate and tastings at a number of retailers and restaurants throughout the shopping center, located at Midvale Boulevard and University Avenue.
Wilderness Resort
plans upgrades
One of the largest resorts in the Wisconsin Dells area is making upgrades aimed at children.
Joe Eck, general manager of Wilderness Resort in Lake Delton, said that a third escape room will be added and the Timberland Playhouse replaced with a new and improved version.
The escape room will be designed for families with children ranging from 5 to 10 years old and located at Wilderness on the Lake. The attraction will have a circus theme as a tribute to the Ringling Bros., who founded their circus in nearby Baraboo in the 1880s.
Groups of up to six people will have 30 minutes to find the key needed to locate the missing circus acts and start the Big Top Performance. The third escape room is scheduled to open in March.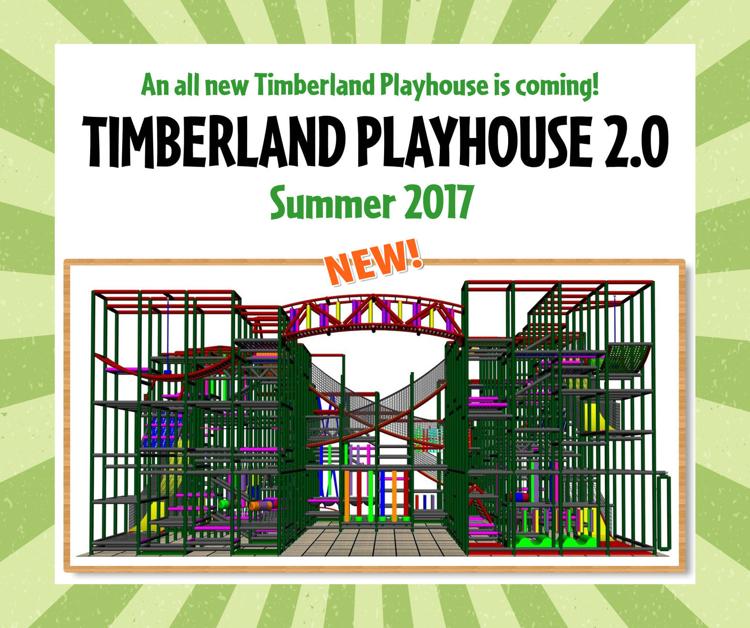 What is being called "Timberland Playhouse 2.0" is scheduled to open in late May. The existing three-story playhouse will close for four weeks beginning April 25 to make way for a four-story structure. It will include six slides, swings, tunnels, an arched bridge, and 39 climbs and crawls but no ball launchers and is designed for children 12 and under.
The playhouse will also include a separate gated area for those 4 years old and younger.
Send retail-related tips and story ideas to badams@madison.com or call Barry Adams at 608-252-6148.