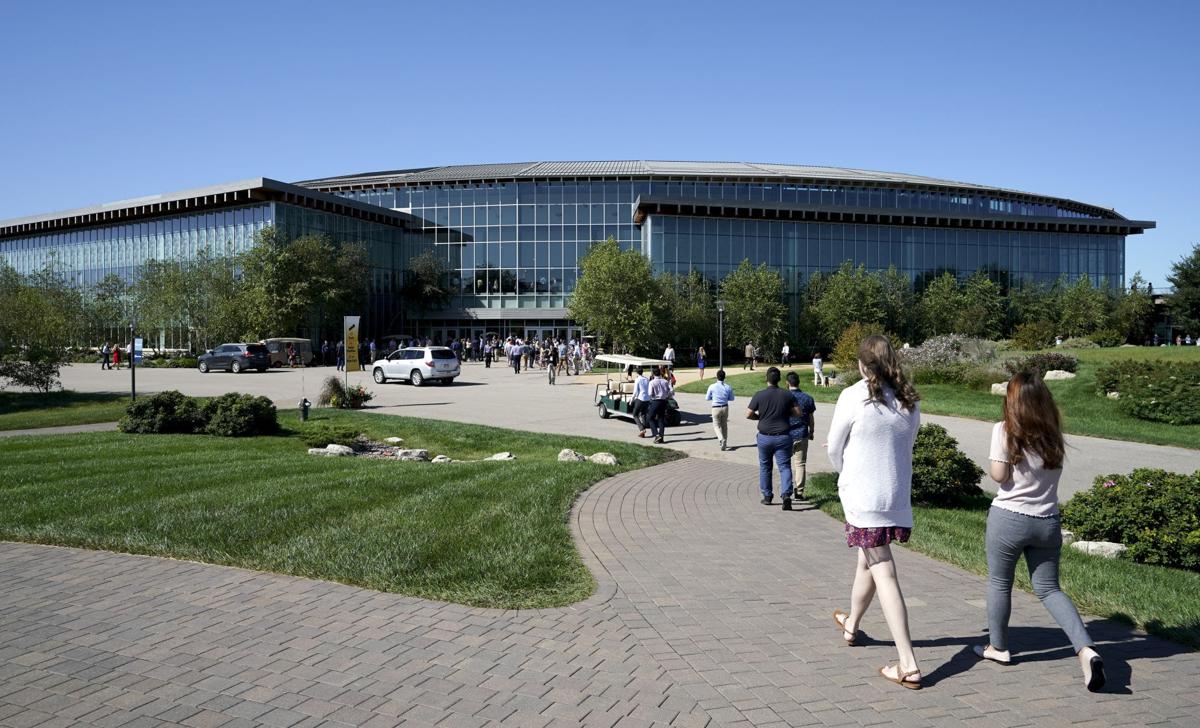 In a step toward a greater online presence, Verona-based Epic Systems Corp. has unveiled a new website that's a space for health care executives and the public to learn about the company's software and share ideas.
EpicShare.org even has its own Twitter account, a first for the software giant. And it has already gained 148 followers and "thousands of subscribers" in its first few weeks after going live, said Leela Vaughn, Epic senior executive.
Follow along as State Journal cartoonist draws his first Badgers Game Day cartoon of the year
"We talk with CEOs of health care organizations all the time, and they often ask the question 'How can we get the most out of the (Epic) system?'," Vaughn said of what sparked the idea for the website. "We've been working on EpicShare for just about a year, and this is one of the things that came out of the early days of the pandemic."
The website includes tabs such as "Perspectives," "News Watch," "Share & Learn," as well as "Tips & Tricks" and even a "Hey Judy" section, where reclusive Epic founder and CEO Judy Faulkner posts reflections on her business philosophy.
One article shared under the Perspectives tab is titled "Chronic Disease: Moving from Reactive to Predictive Management," in which a medical professional details how machine learning can help patients with ailments such as high blood pressure.
Another entry under the news tab titled "Predicting COVID-19 Hotspots: Kaiser Permanente Tool Uses EHR Data to Forecast Surges" discusses how data from Epic has the potential to predict COVID-19's impact on hospitals.
But perhaps one of the most surprising aspects of the website is the "Hey Judy" tab, which contrasts with Faulkner's historically private reputation as a business leader.
The first entry of Faulkner's is titled "'Yes If,' Not 'No Because'" where she reflects on how she uses the phrase during work meetings.
Epic CEO Judy Faulkner, shown wearing an outfit as part of the "Summer of '79" theme for a previous Epic annual User Group Meeting, is using t…
"When I'm in a meeting and hear a lot of 'No, because …' I frequently say, 'Please turn that into a 'yes, if …'," she writes. "It totally changes the thinking and the discussion, and then we often end up doing much better things."
Ultimately the web features are about accessibility, Vaughn said.
While the online space is mainly geared toward those looking to get the most out of Epic's software, patients can also use EpicShare as a research tool.
"Anybody can be reading these and showing them to their doctor," Vaughn said. "One thing we really worked hard on was getting rid of the jargon so (EpicShare) is (digestible) to people who aren't super tech savvy."
EpicShare is the company's second attempt at an expanded online presence. In early 2020, the company launched EHRN.org, which is a research network for health care professionals.
"As we grow as a company, social media is another piece of that," said public relations director Barb Hernandez, hinting at more public-facing projects in the future. "We noticed (Epic) customers use Twitter quite a lot."