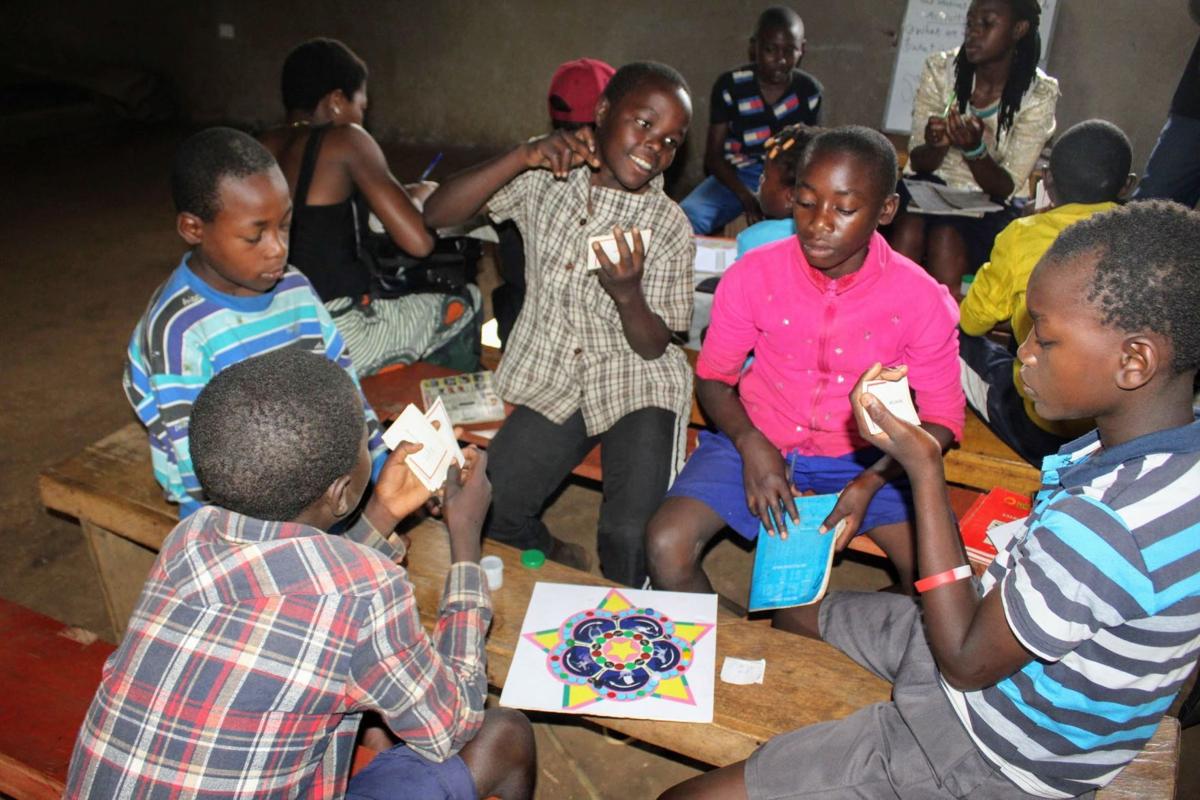 Shaped by his experience growing up and getting his education in a refugee camp in Uganda, UW-Madison student Joel Baraka spent years developing a way to help children back home learn in a fun and engaging way.
Remembering the serious atmosphere of his primary school classroom, which could include more than 100 students, Baraka decided to create an educational board game — The 5 STA-Z — that follows the curriculum of Ugandan schools.
"I think part of me creating the game was my frustrations on how classes were," Baraka said. "You go to the class, it's very serious, you have to focus. No jokes in the classroom. Then … you have to put aside time to play."
With The 5 STA-Z, Baraka hopes he is combining that time for playing with an educational twist for the students who play it.
The name comes from the five players of the game, with the spelling a unique way to spell "stars" while including the idiom "from A to Z."
Students playing the game draw cards, and must answer the card correctly to move spaces. The first player to reach the center of the board is the winner.
But the game is meant to be more than just flash cards, Baraka said. While playing the game, students can talk with and learn from each other.
"In Uganda, there's a big emphasis where teachers are seen as the main form of learning and information," Baraka said. "But for me, coming to the U.S. and seeing how much I learned from my peers, I think that's something we can introduce among children. There's so much they can learn from each other."
After attending primary school in the refugee camp, Baraka went to the African Leadership Academy in South Africa for high school. It was there that he first thought of creating a board game while taking a class in entrepreneurship. The academy would go on to award him $5,000 to pursue further development.
Now, in his fourth year at UW-Madison, Baraka works with three other students and some professional mentors to improve the design and the questions asked during gameplay.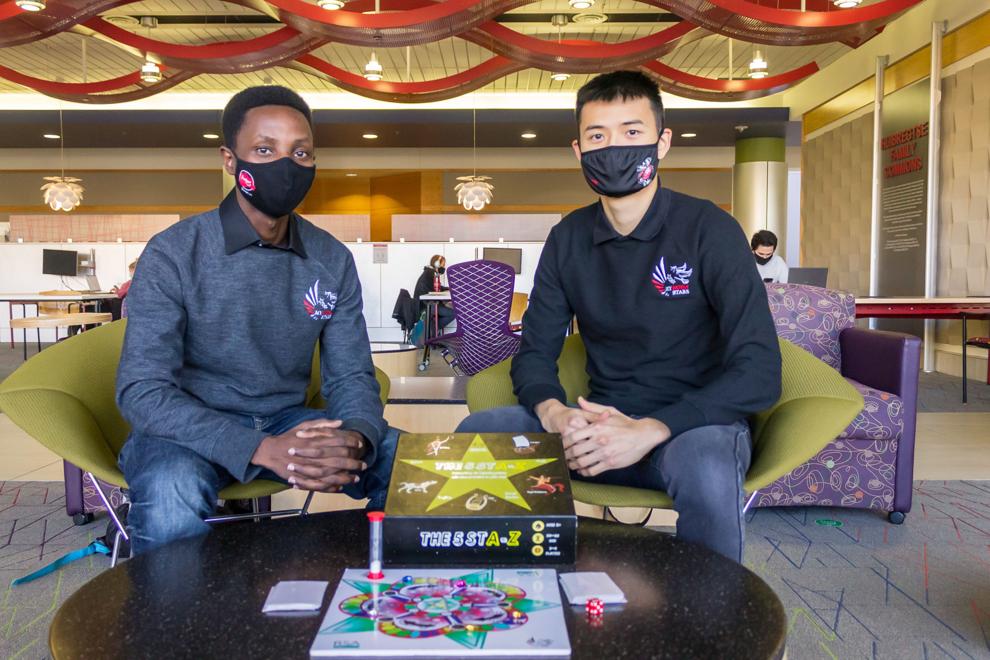 An inspiration
Anson Liow, a UW-Madison engineering student from Malaysia, started working with Baraka on the game in 2018, when they lived in the same residence hall. Liow said he was inspired by Baraka's goals and wanted to help.
"As I got more involved, I started working on greater tasks, like redesigning the packaging, managing the (website) and social media pages and stuff like that," Liow said.
Liow connected to the mission of helping refugees, as he worked with refugee children in Malaysia through a nonprofit.
The game is also a lighthearted way for children to learn, which is different from the schools in the refugee camps, Baraka said. School-age children are expected to go to school and listen to lectures, and then also set aside time to do assigned reading.
For many kids, that just means less time playing games with friends. But with The 5 STA-Z, Baraka hopes students won't be sacrificing their education to have fun or vice versa.
"If I had this game in the classroom, that would mean that as a child I would be having more fun in school, but also, I would have had more hours of learning and practice," Baraka said.
An early hit
My HOME Stars has produced about 200 game sets and has so far raised more than $11,000 on GoFundMe to have the games made and to cover some business expenses.
The games have been given to two primary schools in the Kyangwali Refugee Settlement in Uganda free of charge, and the My HOME Stars team is working to collect and analyze data from those schools to make further improvements to the game.
Some benefits from the game are already apparent, Liow said.
"Students are definitely enjoying the game, and it seems like they are also feeling more confident in taking tests," Liow said.
The team hopes to expand to more schools in Uganda and eventually across Africa. They may even aim to go further than that with the game, Liow said.
Baraka said the possibility of improving another child's life even a little motivates him to continue developing the game. When he sees pictures from back home of children playing the game, he sees the potential for kids like himself.
"Some of these kids, when I see the pictures, they're my neighbors. I know them," Baraka said. "When I think about that, I'm like, 'Yeah, there's another child, just like me, who deserves a chance, who deserves one more opportunity."
---
Fave 5: Business reporter Shelley K. Mesch reflects on 2020 coverage