The packages of ground beef, ribeye steak, beef brisket and bratwurst could do for meat what Babcock Hall has done for ice cream and cheese.
No longer sequestered in an aging building in a space that was about equal to a garage with a few chest freezers, Bucky's Varsity Meats, formally Bucky's Butchery, has a shiny new home with a glistening meat counter, several glass doors for refrigerated and frozen products and bunkers filled with hot dogs, snack sticks and tubes of summer sausage.
But the real power of the stunning $57.1 million Meat Science and Animal Biologics Discovery building sits beyond the lobby store and the nearby donor wall designed to resemble the cellular structure of meat and dotted with names such as Johnsonville Sausage, Usinger Meats, Dane County Pork Producers and Lodi Sausage Co., among others.
The majority of the 67,540-square-foot building — along Observatory Drive across the street from where the university is removing and replacing the Natatorium — is dedicated to research, teaching and hands-on experience in meat processing. A new animal biologics program also gets a starring role and has a mission of harvesting molecules and other compounds from animal tissue that might otherwise go to waste. The program could lead to new medicines and therapeutics for both humans and animals.
"The interest is: Can we identify what some of those compounds and molecules are and identify them, quantify them, market them and create new avenues for animal agriculture. It's a really, really exciting area," said Jeff Sindelar, an associate professor in the College of Agricultural and Life Sciences who has expertise in meat science and processing. "There's a tremendous amount of opportunity and potential value that can be realized."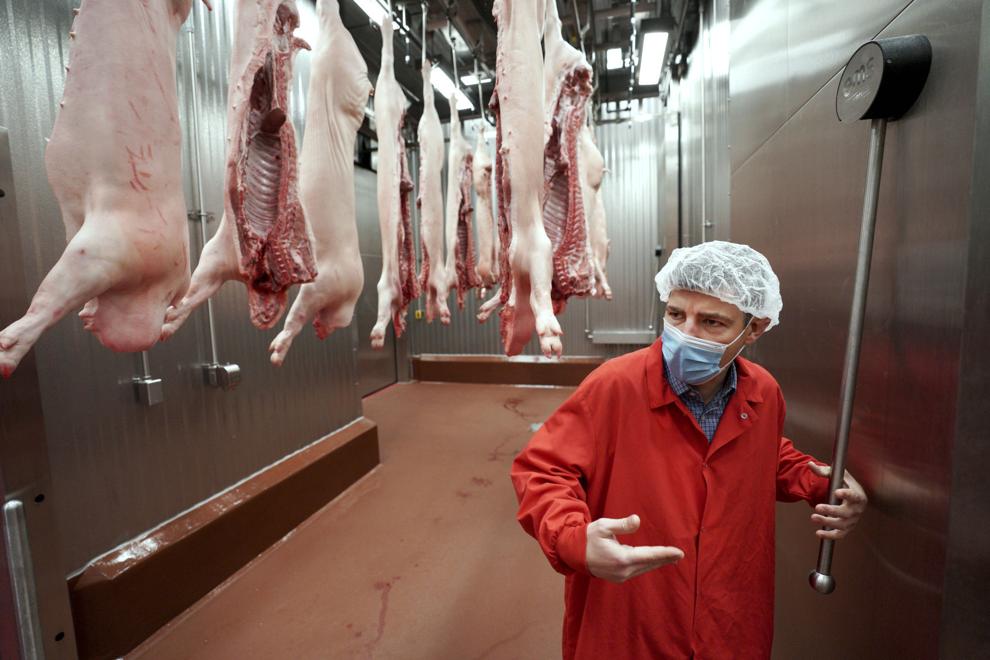 A state tradition
Wisconsinites aren't shy about their affinity for Culver's Butter Burgers, bags of jerky from Minong-based Jack Links or a slab of apple wood-smoked bacon from Nueske's in Wittenburg. Family-owned meat markets are cherished and are operating in high gear as the nine-day gun deer season comes to a close, while leftover ham, turkey, tenderloins and other beasts are stacked between slices of white, wheat or rye this holiday weekend.
In 2017, meat and poultry processing in Wisconsin employed more than 16,000 people with annual sales of $8.6 billion, according to one study.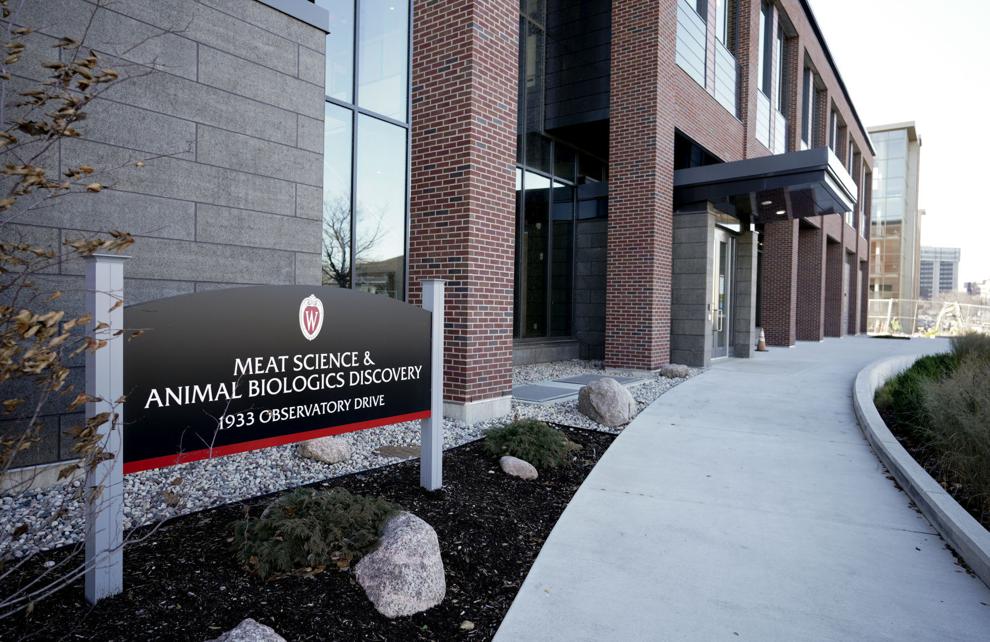 The new facility, which Sindelar calls "the latest and greatest" meat plant in the world, is part of the Department of Animal and Dairy Sciences and a technologically advanced addition to the state's ag and gastro culture. And just as the Kohl Center, LaBahn Arena, Camp Randall and the McClain Center help attract star athletes, the new labs, classrooms, study areas and state-of-the-art equipment in the MSABD program will serve as a key recruitment tool for students considering careers in the meat industry.
"This facility is so much more than a building," Chancellor Rebecca Blank said earlier this month during a virtual grand opening event. "It's an ecosystem for collaboration that's going to bring together researchers from many different fields. In partnership with industry, this building will help us develop new technologies, solve problems that industry partners bring to us."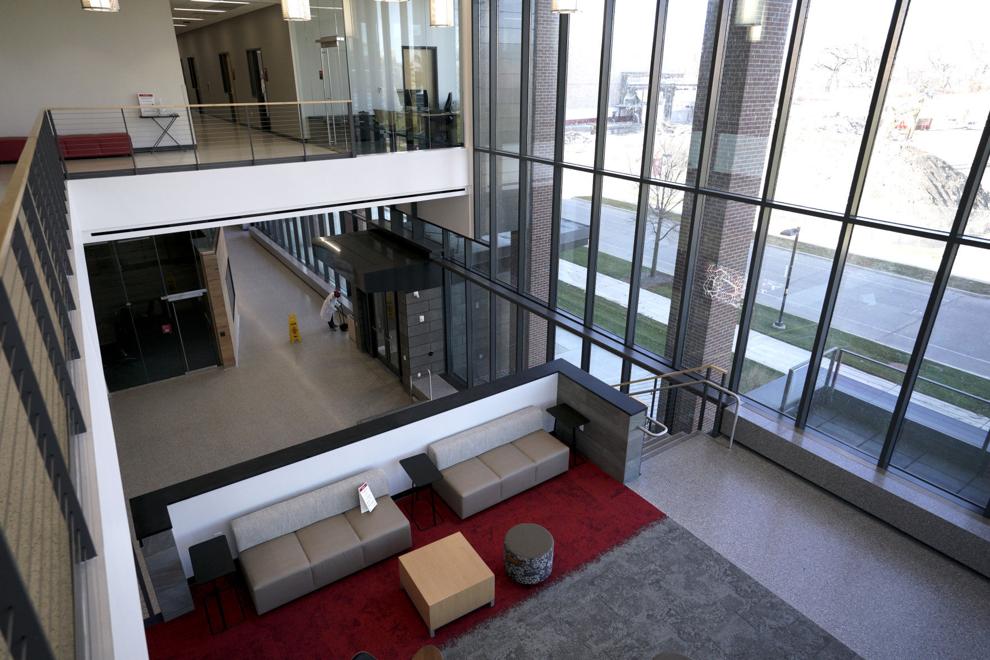 For over 90 years, the meat sciences program has been a hub of research that has improved meat quality and food safety. Over the years it has received 72 patents and has helped found four spin-off companies, including Ab E Discovery in Middleton, which commercializes an antibody that protects food animals from common infections. The former home of what was known as the Meat Science and Muscle Biology Lab was constructed in 1931 with additions in 1959 and 1971, but no longer met the needs of the growing program.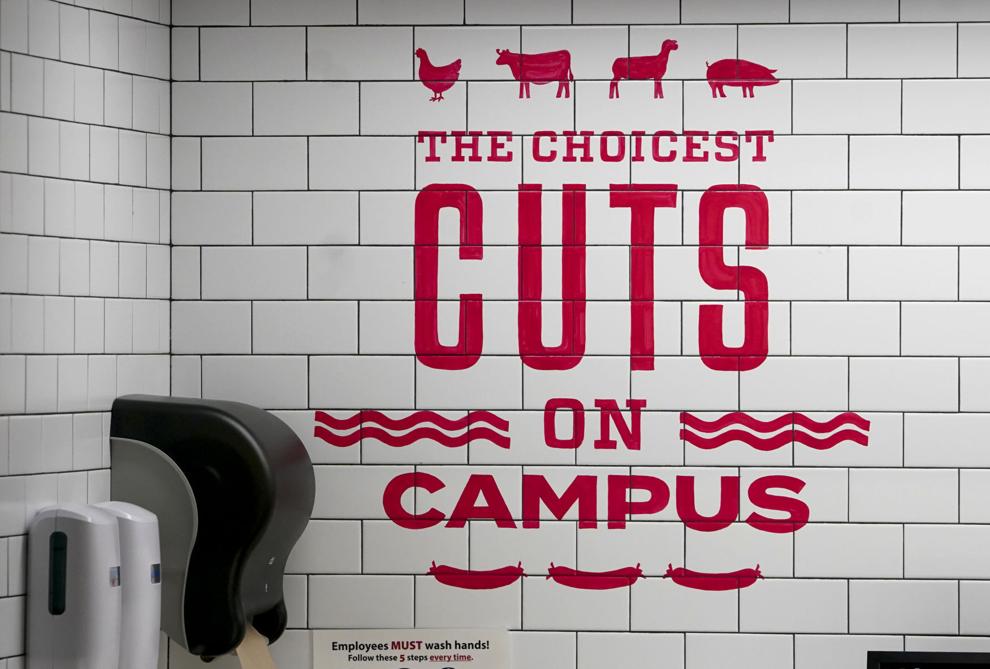 A massive upgrade
There was talk of a new facility for the past 20 years, but it wasn't until 2009 that industry leaders and alumni formed an advisory board to establish a vision for the comprehensive project. A ham salting ceremony to celebrate the start of construction was held in October 2016. Construction started three months later and the project completed late last month.
One of the primary research additions is a 6,530-square-foot Biosafety Level 2 processing and laboratory facility for food safety research. The facility is separated from the main building and has its own air handling system because researchers use pathogens to replicate contamination scenarios that could be found in a meat plant.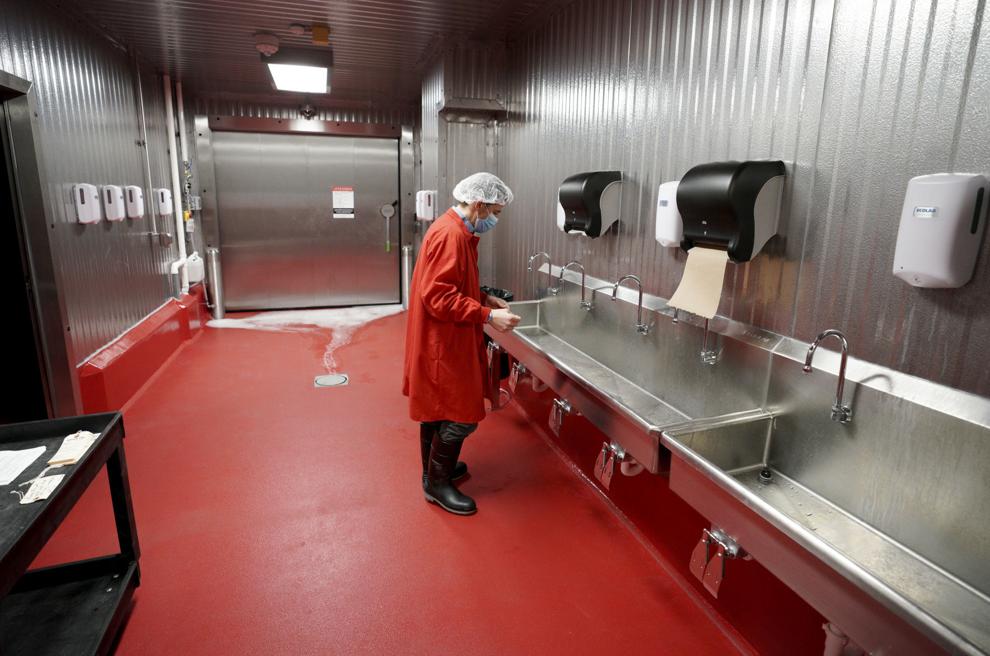 "It will give our researchers and our industry partners a strong advantage when testing new methods," said Steven Ricke, an expert in food pathogens and named in September as director of the MSABD program to replace Dan Schaefer, who retired in 2019. "We have the opportunity to build on an already strong meat science program and we plan to set the standard for how to conduct research on food safety and animal biologics among our peers."
A large portion of the new building is dedicated to a 21,400-square-foot USDA-inspected meat and poultry processing facility. The floors are color-coded to identify different stages of meat handling. The harvest room, for example, has a yellow floor while areas that hold raw meat are colored red. Green floors are in cooking areas and blue floors are in rooms where food is ready to eat, such as the packaging room.
The facility includes $1.5 million invested in four smokers, each capable of holding 1,000 pounds of meat at a time. Another $1.6 million was spent for specially made doors from Germany that help seal refrigerated work spaces.
"The old building had very little technology," said Sindelar, 44, who came to the university in 2007. "This building has tons and tons of technology. Everything has a computer, everything is programmable and adjustable."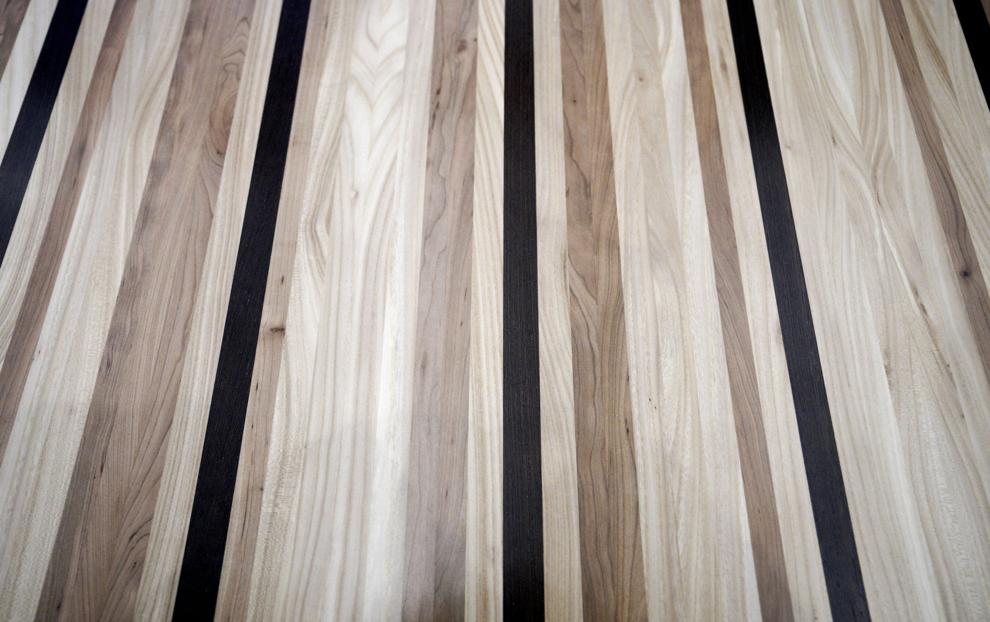 A table in the Jones Dairy Farm Conference Room is made from elm and cherry harvested from the Jones property in Fort Atkinson. Steel for the base of the table came from I-beams from the old meat lab while the feet of the table were constructed from ham molds used decades ago at Oscar Mayer. Teaching labs are also equipped with stainless steel countertops.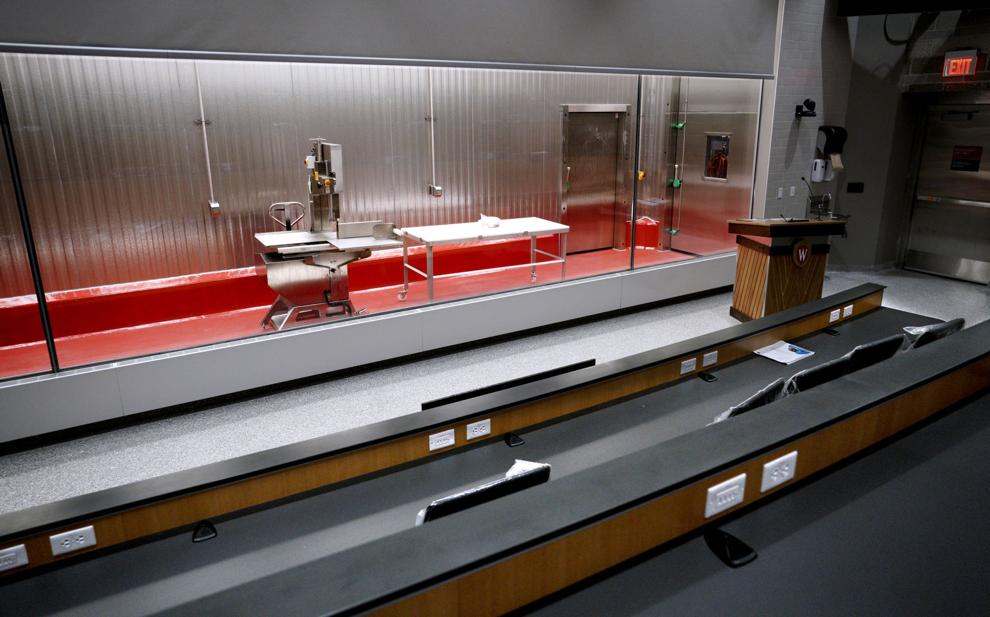 There are also two classroom auditoriums where students can observe instruction being given in a refrigerated lab on the other side of massive glass walls. Each room is equipped with live audio and video feed options and audio/visual carts that can go mobile to other parts of the plant and stream lessons to video screens in the classrooms or on-line.
"This building demands people to feel inspired," Sindelar said. "It demands students to be proud. It demands students and people to get excited, be engaged and want to learn."
The building would typically be home to 85 to 90 people, but with COVID-19, only about 35 people are occupying the spaces.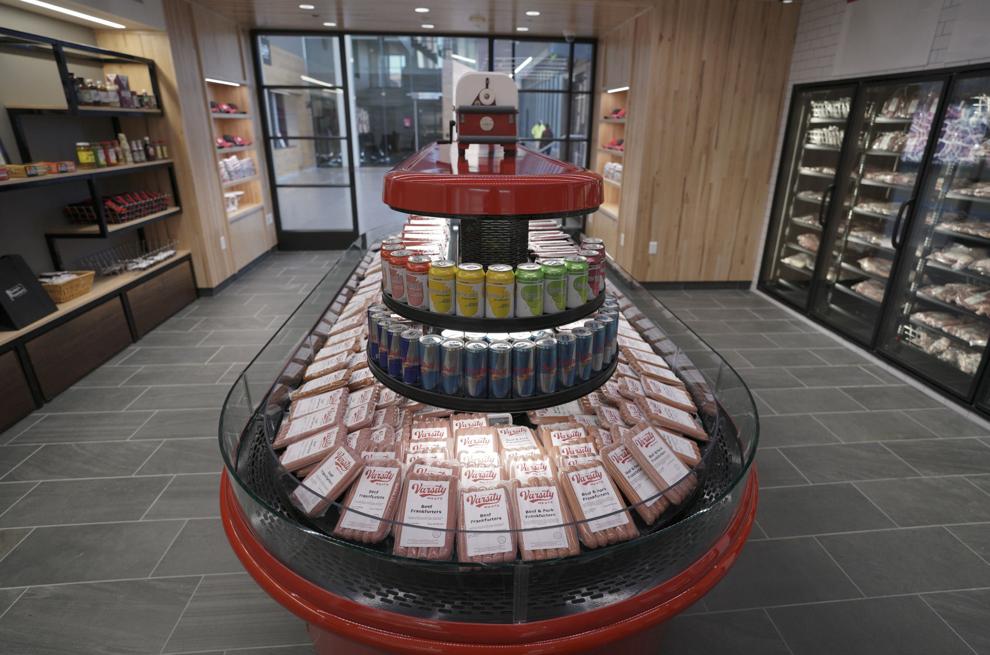 Varsity Meats
At Bucky's Varsity Meats, the shelves and coolers are fully stocked but the store is not open to walk-in traffic because of the pandemic. Instead orders must be placed ahead of time for curbside pickup.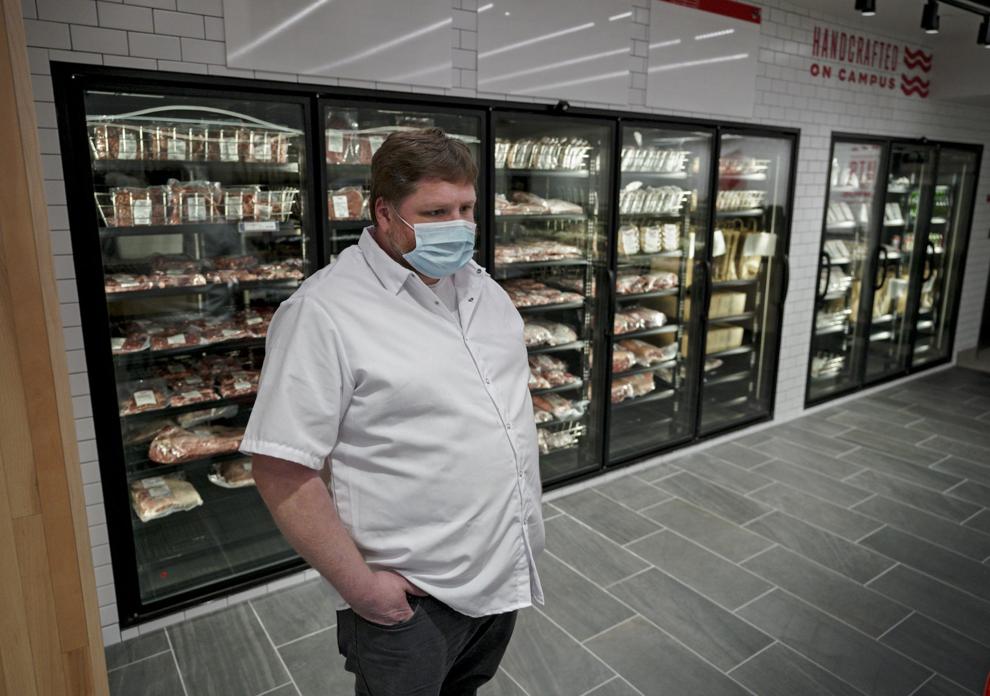 The prices are comparable with other grocery stores and meat markets but the meat comes from animals raised at the Arlington Agricultural Research Station north of Madison in Columbia County. Ground beef, beef brisket and boneless pork loin chops go for $4.99 per pound, pork shoulder is $2.99 a pound and ribeyes are $13.99 per pound. A 12-ounce tube of beef summer sausage, made with a 60-year-old recipe is $6.99.
"It's a pretty big upgrade," Mitch Monson, manager of Bucky's, said when asked to compare the new store to the old that was only open two to three times a week. "It worked for many years and had a great loyal following, but we outgrew it. We're very fortunate to have dedicated space just for retail and just for bringing in new customers into the new building."
Editor's note: This story corrects the county where Arlington Agricultural Research Station is located.
Photo gallery: UW-Madison's new Meat Science & Animal Biologics Discovery building
Meat Science and Animal Biologics Discovery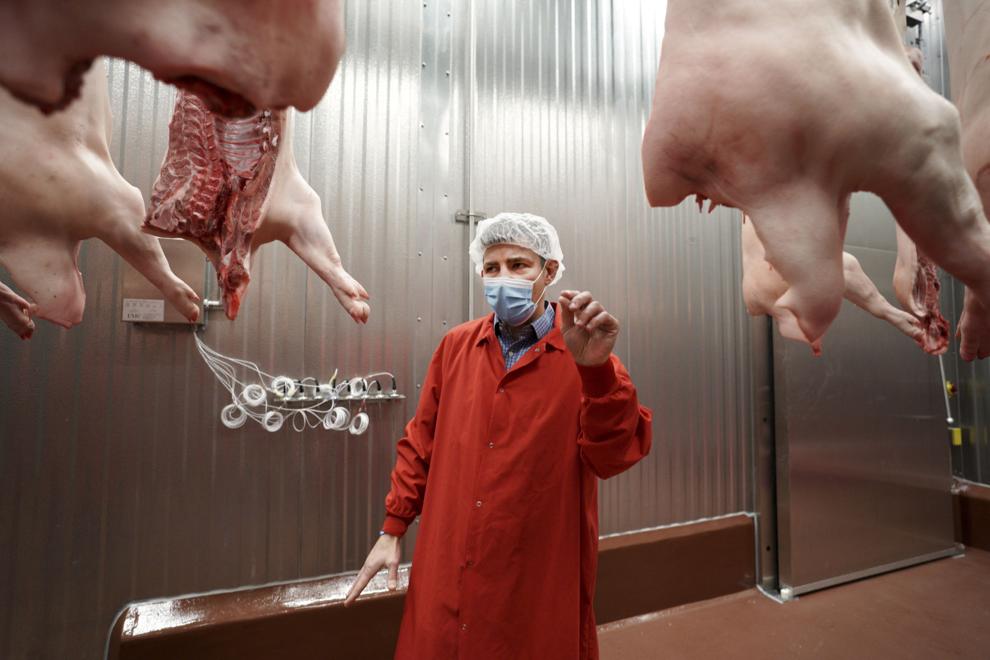 Meat Science and Animal Biologics Discovery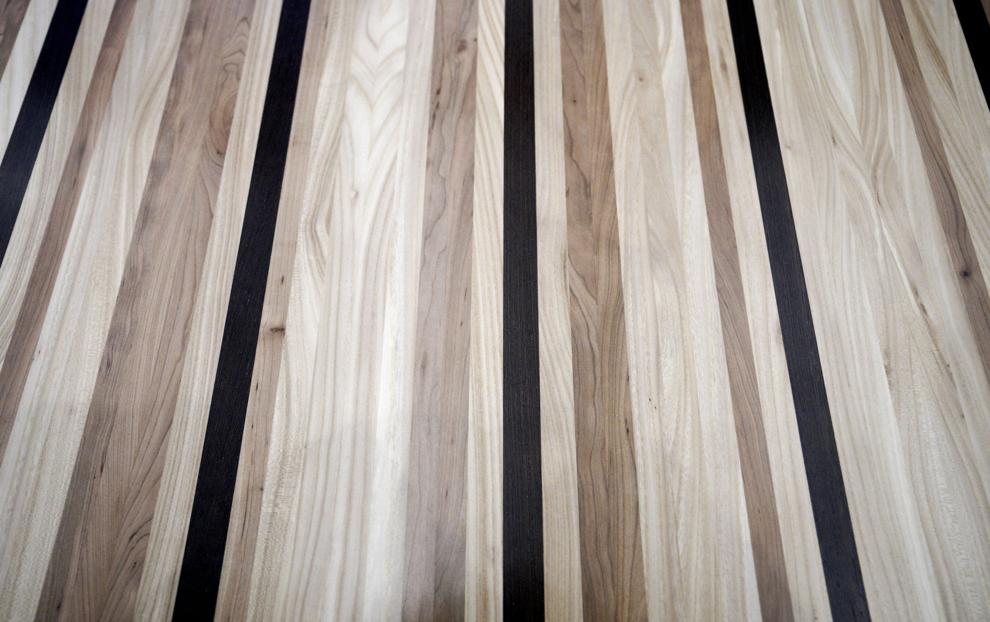 Meat Science and Animal Biologics Discovery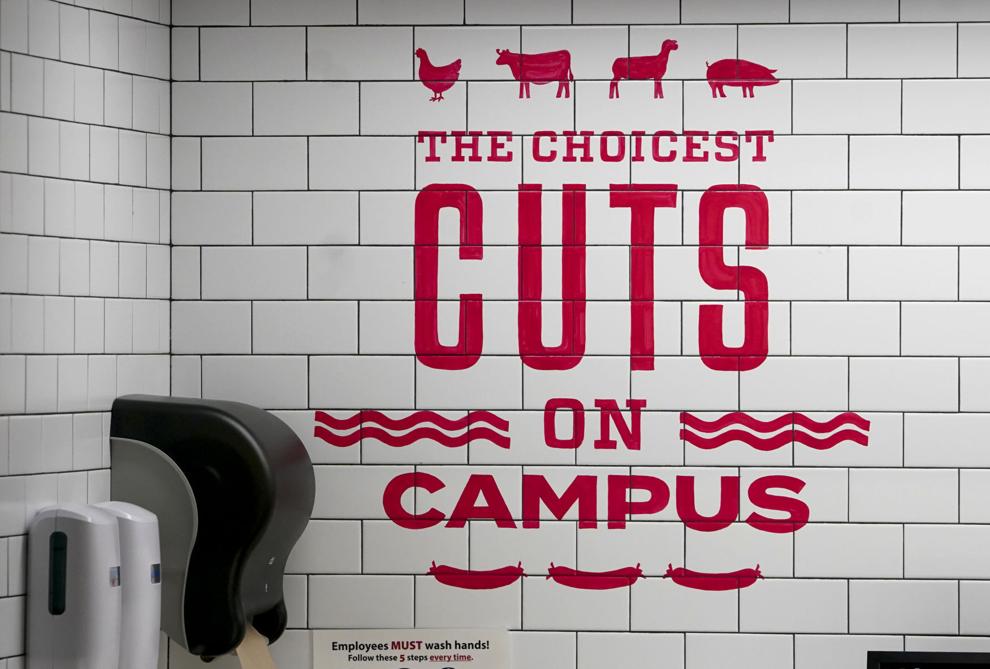 Meat Science and Animal Biologics Discovery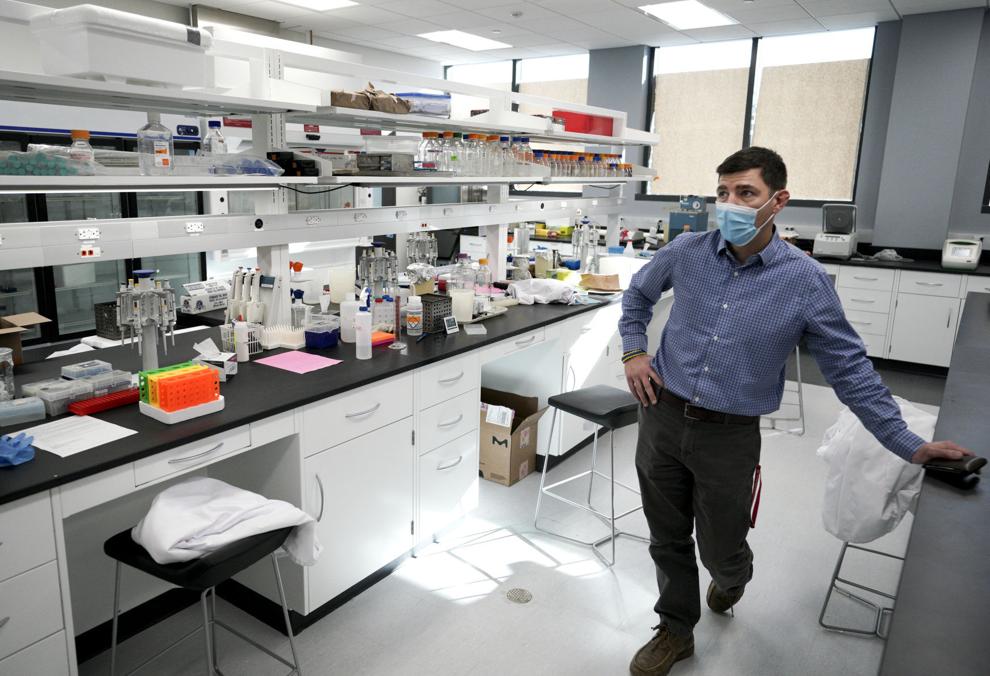 Meat Science and Animal Biologics Discovery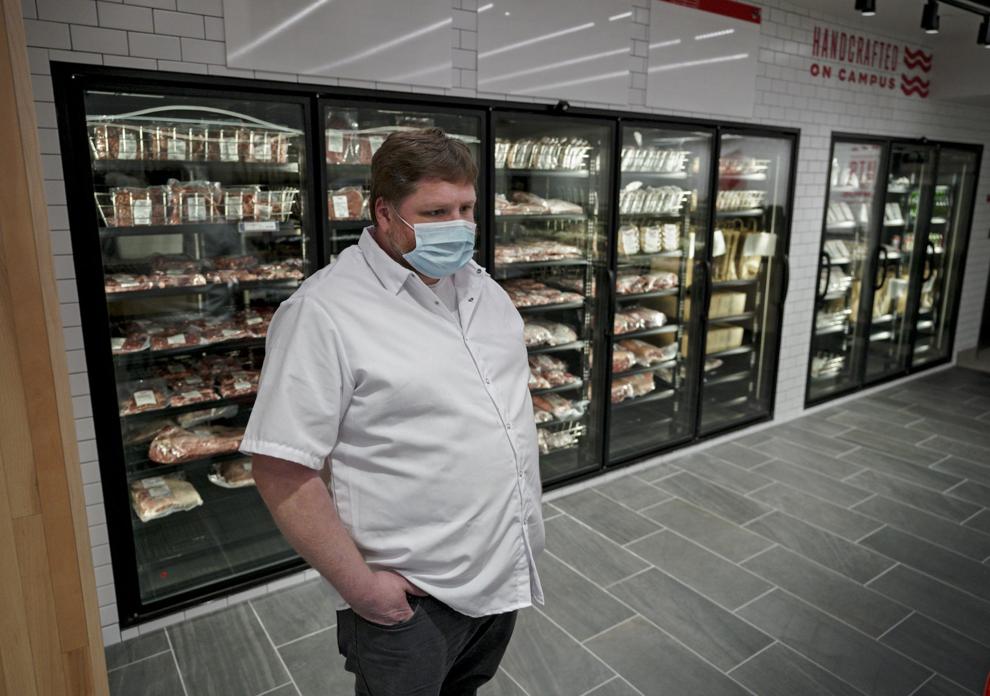 Meat Science and Animal Biologics Discovery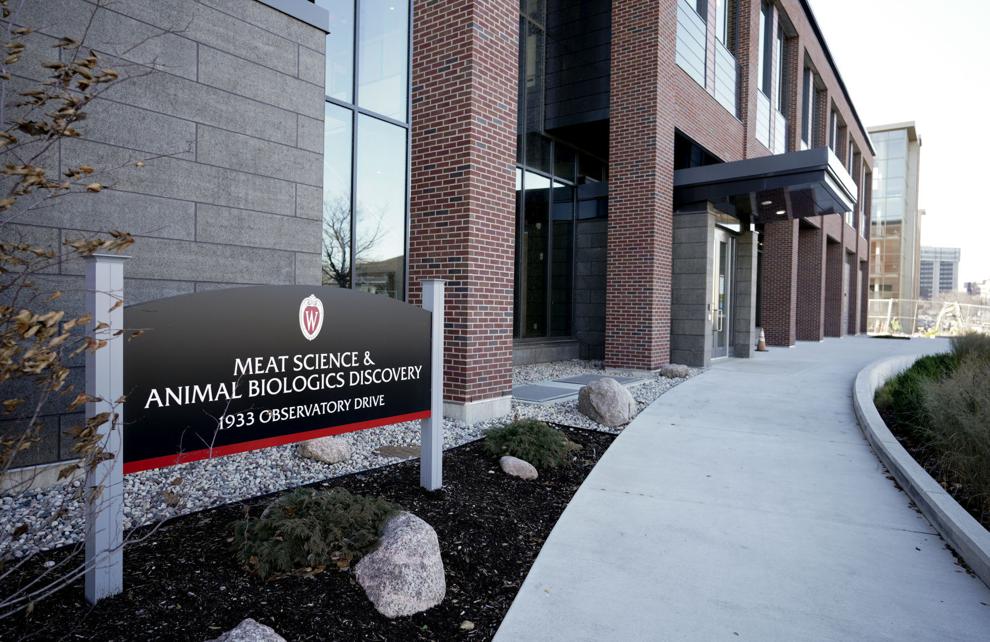 2020-11-11-Meatscience10-11132020111958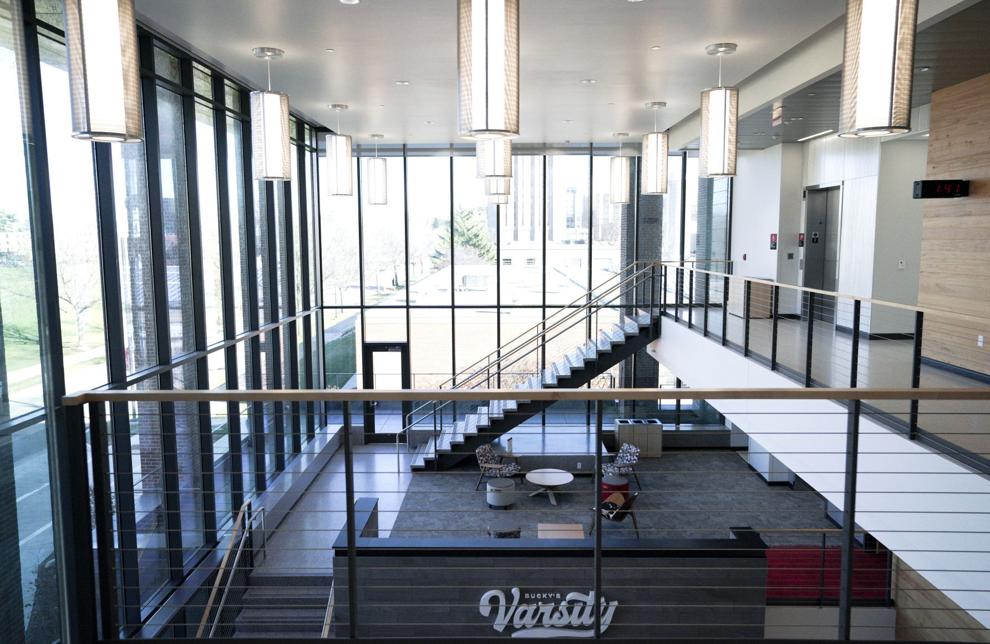 Meat Science and Animal Biologics Discovery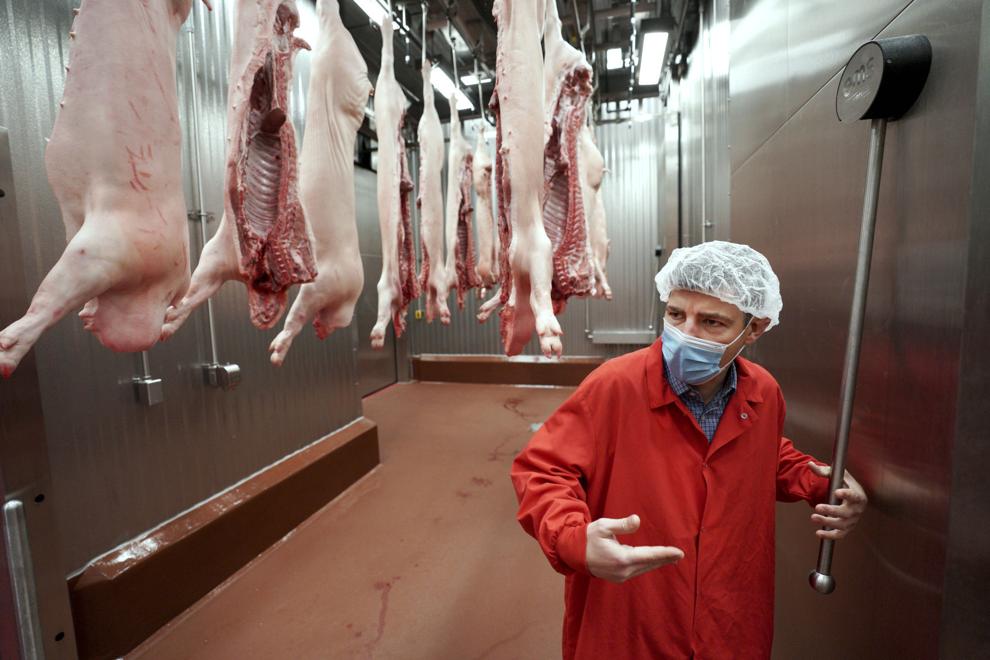 Meat Science and Animal Biologics Discovery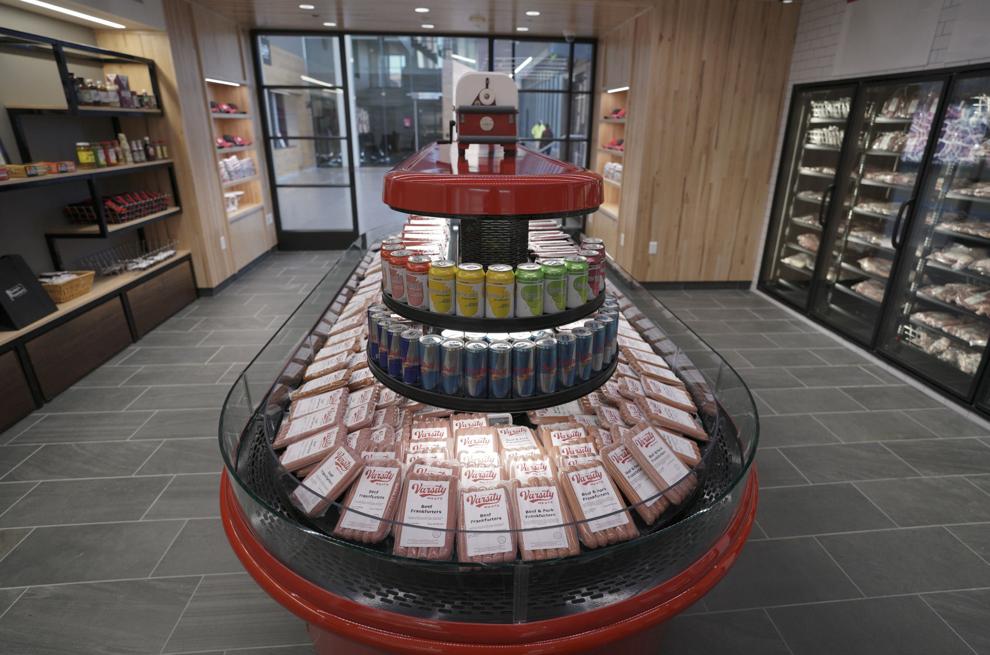 Meat Science and Animal Biologics Discovery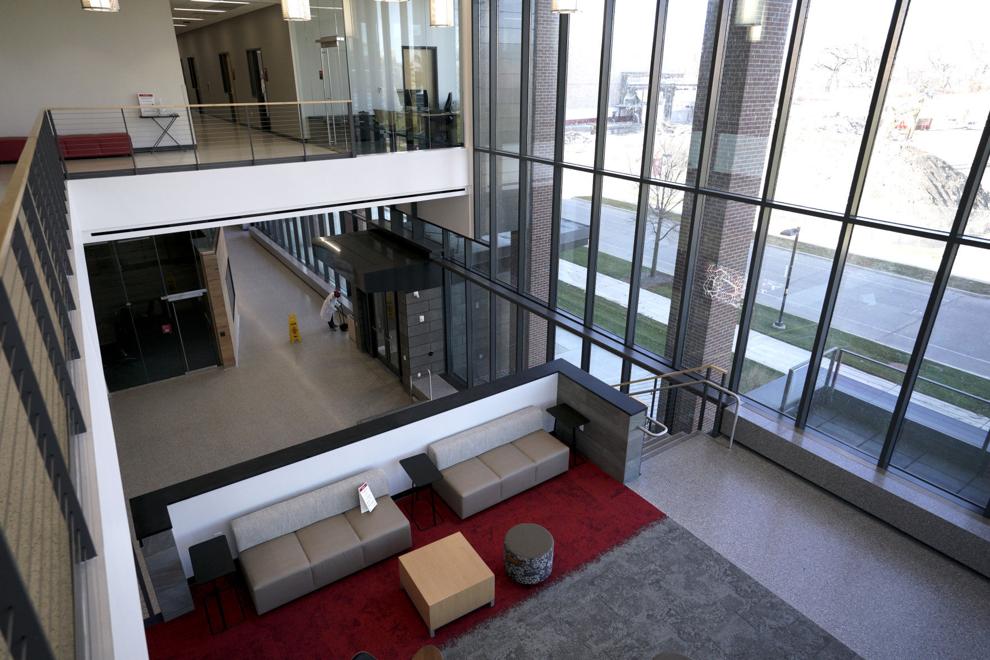 Meat Science and Animal Biologics Discovery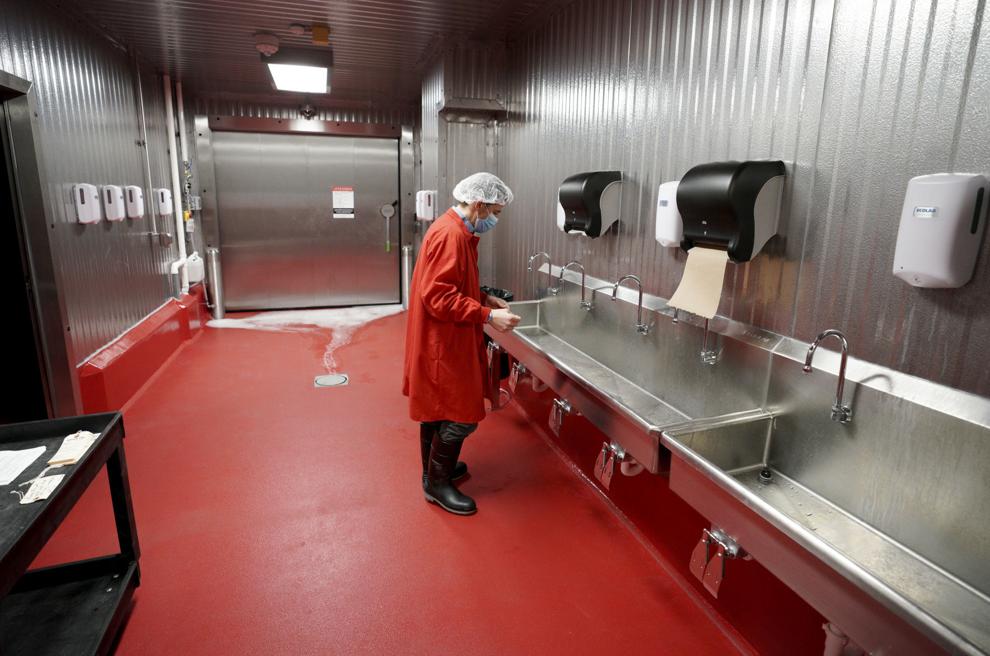 Meat Science and Animal Biologics Discovery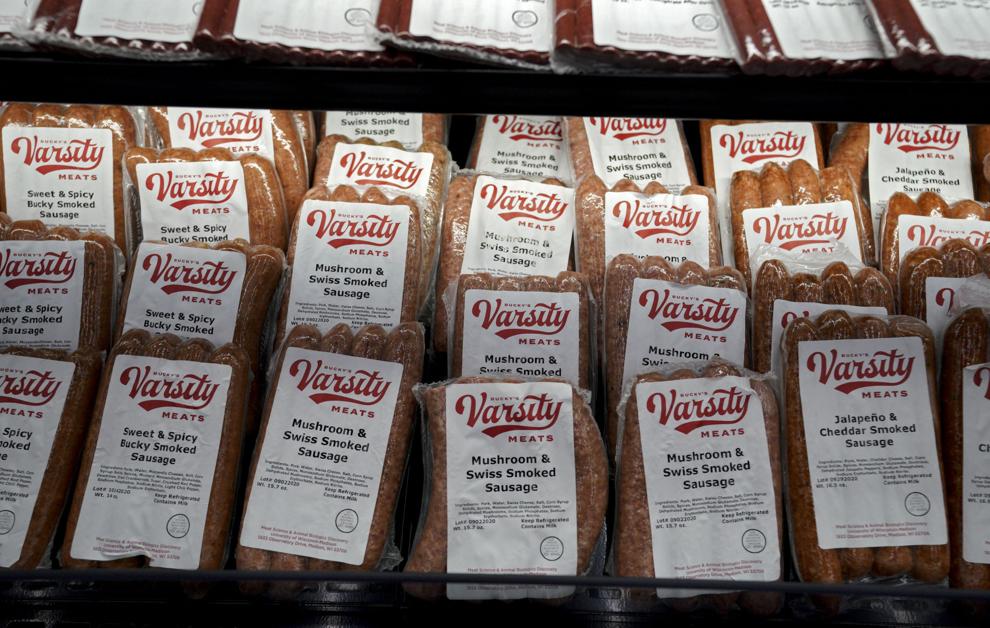 Meat Science and Animal Biologics Discovery