Rodney Lewis is looking for a job with a future — a sustainable career with advancement opportunities and benefits. Through a job training program with the Urban League of Greater Madison, he may find it.
Lewis, 59, is enrolled in the nonprofit's program to prepare trainees for entry-level jobs at Exact Sciences, the biomedical powerhouse behind the at-home colon cancer screening test Cologuard. Exact Sciences is rapidly expanding and adding jobs at every level, particularly in customer service and sample preparation, where positions start at $15 per hour.
With that kind of pay plus benefits, Lewis said there is an opportunity for him to work consistent hours and receive a steady paycheck instead of driving for ride-hailing services like Lyft and Uber, which pay by commission.
"I'm trying to find something where I don't have to be working four jobs to pay my bills," Lewis said.
The partnership between Exact Sciences and the Urban League, about a year old, is expanding with the opening of the Southwest Madison Employment Center, 1233 McKenna Blvd., which is run by the Urban League. Past classes have been able to accommodate about eight trainees at a time, but the new space can accommodate more than 20 trainees.
The employment center's grand opening is slated for 11 a.m. Wednesday to celebrate what Urban League of Greater Madison President and CEO Ruben Anthony calls a "job training engine" for Madison's Southwest Side. The city-owned facility, across the road from Elver Park, used to be Griff's restaurant, which the city spent about $1.1 million to renovate.
With the opening of the Southwest Madison Employment Center, residents who may have had difficulty traveling to the Urban League's South Park Street location — which, from Elver Park, would take about an hour by bus and require a transfer — can now more easily access the Urban League's services. A staff member from Dane County's Department of Human Services Job Center will also be on site a few days a week to provide support to people visiting the center.
"You've got populations in Madison that need to be skilled up into the workforce," said Ray Allen, the Urban League's director of workforce development. The Southwest Side is home to some of those populations.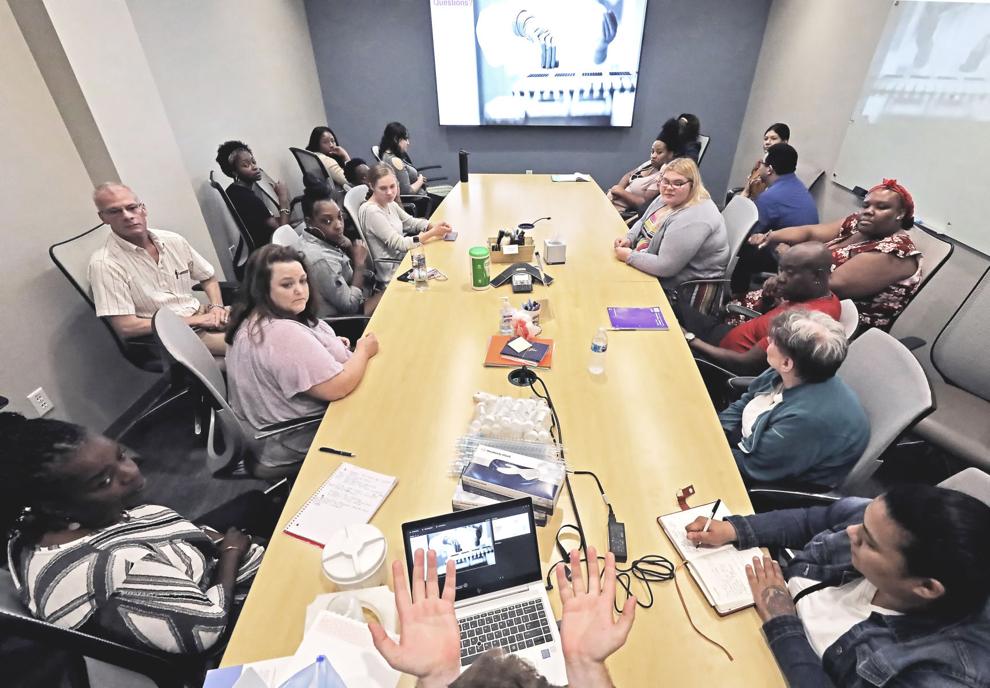 Start of a career
Urban League trainees who live in the neighborhood and secure jobs at Exact Sciences will also be close to their new workplace. The Exact Sciences lab and call center where many of the entry-level jobs are available is just a mile and a half from the employment center.
The Urban League's goal is to help people find sustainable, living-wage jobs, particularly people of color and those struggling with poverty. Job listings and computers are available for those on the job hunt. The nonprofit also provides an array of career readiness programs that teach participants work skills, including time management and resume writing.
Some programs include training specific to organizations looking to hire Urban League participants, such as Exact Sciences. The Urban League also has partnerships for training programs with SSM Health and CUNA Mutual.
Monica Dixon, 58, is a trainee with the Urban League's Exact Sciences track. After working for years with a temp service, she wanted to find something more stable. Her son had been involved with the Urban League, which led her to seek job assistance there.
To Dixon, going through the training program was a better choice than applying for the job cold because she is learning skills beyond what may be necessary for the specific jobs at Exact Sciences, such as brushing up on changes to Microsoft Office software.
"I just feel like it's well-rounded," Dixon said.
While enrolling in the program does not guarantee a job offer, Exact Sciences hired 24 of the 31 graduates of the Urban League's training program for entry-level positions in customer service or sample processing.
"It's a great way not just to get a job but to start a career," Anthony said.
Akeem Carey, 20, is one of those graduates. She had previously applied at Exact Sciences but didn't get an offer.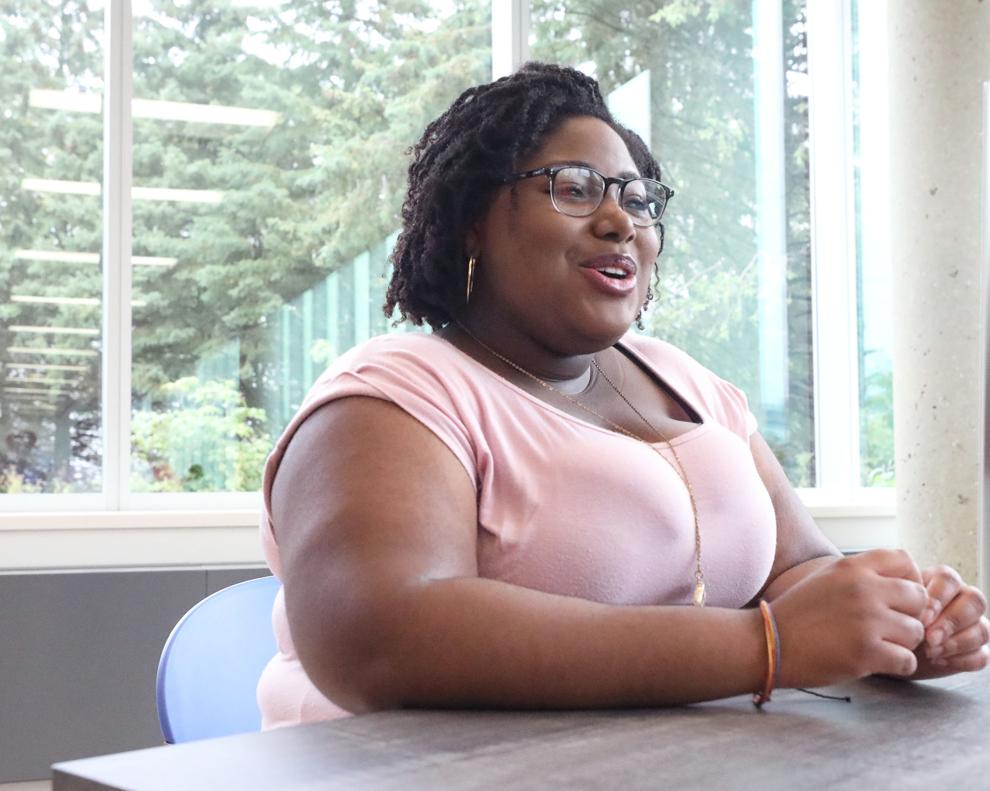 After completing the Urban League program, she started in the customer service department in November and has received two promotions since then.
"There's a lot of things that go into being hired that I didn't know," Carey said. "Not only does the Urban League teach you those skills, but you also get (a recommendation)."
Benefits for Exact
The Exact Sciences track includes training for sample processing, where employees receive samples delivered from UPS and prepare them for testing in the lab, and in customer service, where employees field calls from patients, doctors and insurance providers about the product and the testing process.
The partnership with the Urban League benefits Exact Sciences in multiple ways, Human Resources director Sarah Condella said. Not only does the company recruit employees who already know the basics of the job on day one; those employees also understand what the job entails through the on-site shadowing the Urban League trainees do. Because they've seen what the work entails before joining the payroll, those employees are more likely to stay on in the long-run, reducing the number of job openings that need to be filled when other workers leave.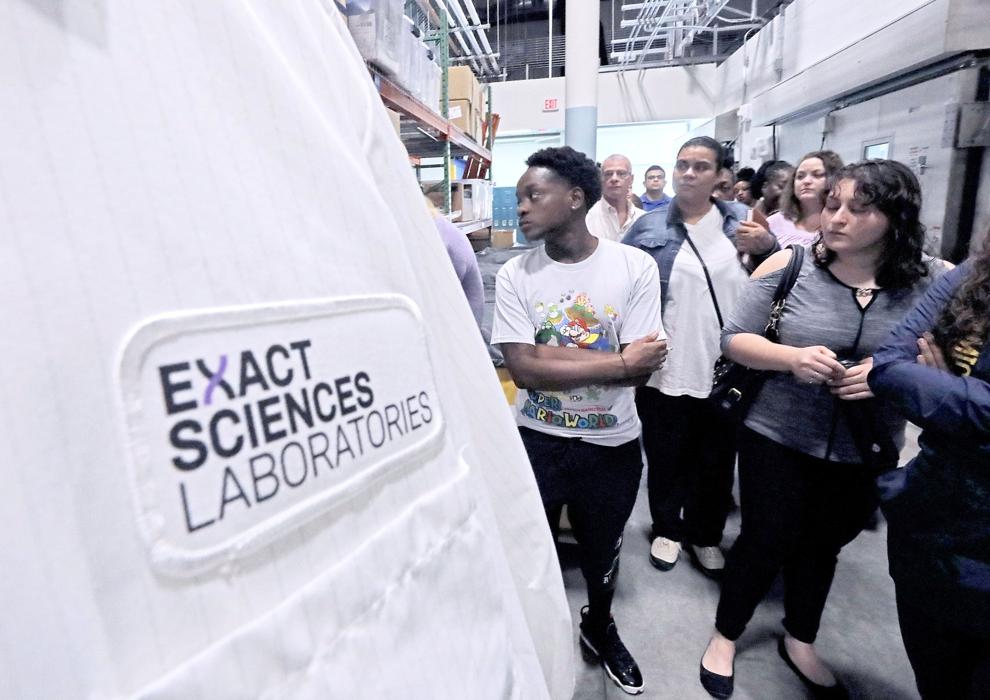 "Even though we've built up a great recruiting team and continue to hire and fill all these jobs, we don't like to be backfilling jobs because we're losing people who either aren't committed to the work or for some reason it's not working out," Condella said.
Even with the partnership, the number of applicants from the program is nothing compared to the hundreds of jobs Exact Sciences is looking to fill in its labs and customer service center. Anyone can apply for the jobs, many of which only call for one year of previous experience in a customer service role and don't require a diploma.
Condella said the company's name shouldn't scare away someone considering applying.
"We are Exact Sciences by name, and some people assume that means you have to be a scientist to work here," Condella said. "That's not true. We have over 500 open jobs, and if you look at our job board, it's across every possible discipline in the business world."