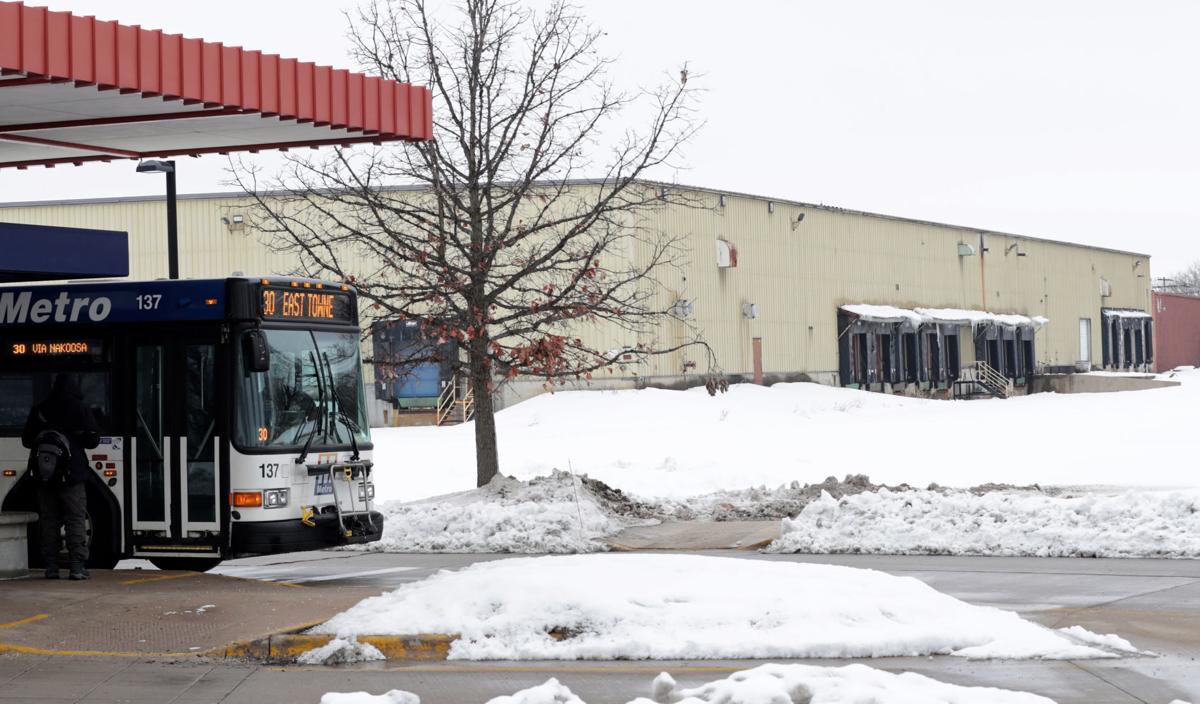 A warehouse on Madison's East Side could soon be home to a package delivery center for Amazon.com — though a city commission's vote Monday night could slow it down.
It's unclear how many jobs would be created by the project at 3650 Milwaukee St., but plans submitted to the city say there would be enough parking for 500 delivery vans and 204 stalls for employees.
The property was once home to a 228,100-square-foot distribution facility for Swiss Colony, a structure that seems like one large building but is actually two buildings. To create the parking spaces, the property owners would raze one of the buildings — about half of the space — with the remaining space being remodeled into a 116,242-square-foot package delivery center.
At a city Plan Commission meeting Monday, approvals for part of the project were denied, but city staff noted that Amazon can still move forward.
The property where Amazon wants to develop the facility is technically two lots. Plan Commission members voted against approving changes to parking and storm water management on the lot where part of the facility will be demolished. They said having a parking lot on that parcel is not consistent with plans for the neighborhood, which is located next to a wetland.
The demolition of the building on that lot had already been approved in 2018 due to warnings from the city about safety, but at that time there was no planned use for the land.
But Amazon can re-arrange its plans to allow for parking on the other lot without Plan Commission or City Council approval because the proposed use of that property is already allowed under existing zoning.
"It will not end it here," Plan Commission member Bradley Cantrell said. "It will end it for this particular combination, but it will not end it for development of that site."
With Monday's rejection, Amazon may need to amend its plans in order to have enough parking. That would delay approvals from city staff on the primary lot. Timothy Parks, with city planning, said Amazon might be able to move forward without amending its original plans, but he said he could not speak for the company.
At the meeting, a few members of the public said they were "livid" that they found out about the project on the same day of an important vote.
"Unfortunately, because the demolition was previously approved, there was little public notice given about this item," Ald. Grant Foster, who represents the area, wrote on his blog Monday.
Foster said Monday night he was happy with the Plan Commission's decision to vote against the parking lot and changes to storm water management.
If Amazon moves forward, inventory for the facility would be shipped by semi-tractor trailers from Amazon fulfillment centers located elsewhere.
"The packages will then be loaded into local delivery vehicles, which will include a combination of liveried Amazon delivery vehicles and personal automobiles driven by independent contractors," according to plans submitted to the city by Aaron Falkosky of Quam Engineering on behalf of Leo Ritter & Co. of New York, which is planning to buy the property from Duren Income Trust of Madison.
Plans for the project show delivery vehicles entering the building along the north side and exiting along the south facade. Shipments would be received on the east side of the facility with hundreds of parking spots for Mercedes Benz Sprinter trucks located on the west side of the facility.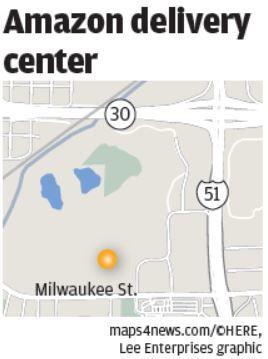 The project is just west of the U.S. Post Office and near Woodman's Market and is close to Stoughton Road, which would provide vehicles quick access to Highway 30 and ultimately the interstate system to the east. In addition, it is adjacent to the Metro Transit East Transfer Point, which could help increase its pool of potential employees.
The Madison facility would be another presence in the city for Amazon and one of the latest in a growing number of facilities in Wisconsin for the online retailer.
In 2006, Amazon purchased high-end fashion online retailer Shopbop, which has its headquarters and main warehouse on East Washington Avenue in a 210,000-square-foot former industrial manufacturing facility. Amazon also owns Whole Foods, which has a 30,000-square-foot store and grocery delivery service at 3313 University Ave., although the company has announced plans to move into a 50,000-square-foot space at Madison Yards, a large mixed-use development adjacent to the new state Department of Transportation headquarters at the corner of University Avenue and Segoe Road.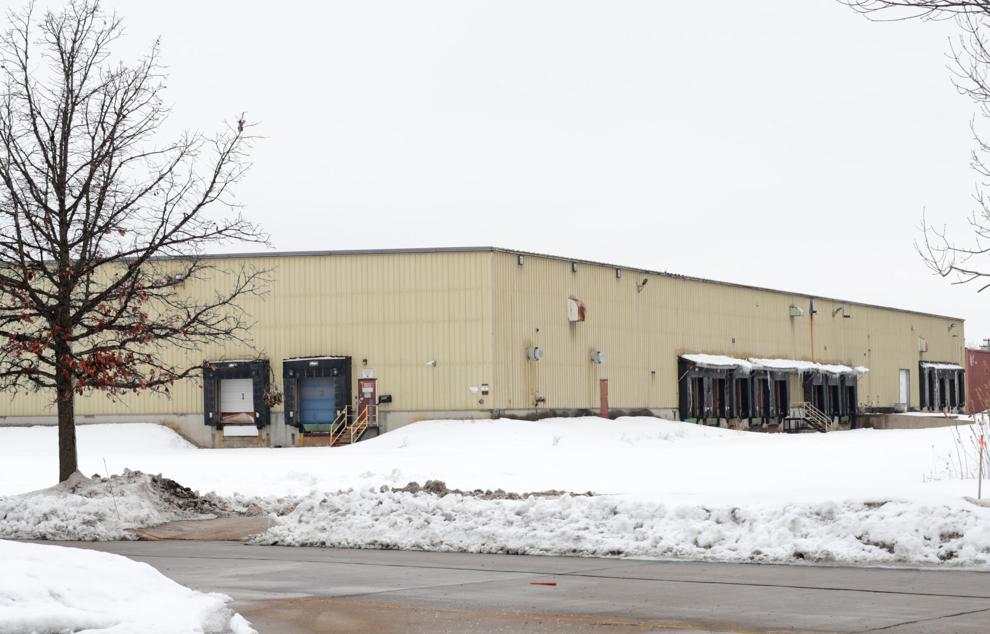 The proposed Milwaukee Street package delivery center appears to be similar to a project in the Waukesha County village of Sussex. In 2018, Amazon opened a 96,600-square-foot delivery center in a vacant warehouse in the village, located just north of Waukesha. In July, the company took over the remaining space in the 192,000-square-foot building that could increase the number of employees there to as many as 275, according to Sussex village officials.
Last week, Amazon said a $105 million fulfillment center under construction in Beloit will create 500 jobs and be completed in time for the 2020 holiday season. Ground for the 1.3 million-square-foot building in Gateway Business Park was broken in late 2019. Employees there will earn a minimum wage of $15 per hour and work alongside Amazon robotics to pick, pack and ship items to customers.
In 2015, Amazon opened in Kenosha a $250 million, 1.5 million-square-foot distribution and fulfillment center and has proposed a $200 million, 2.6 million-square-foot Amazon distribution center on 75 acres in Oak Creek that could create up to 1,500 jobs.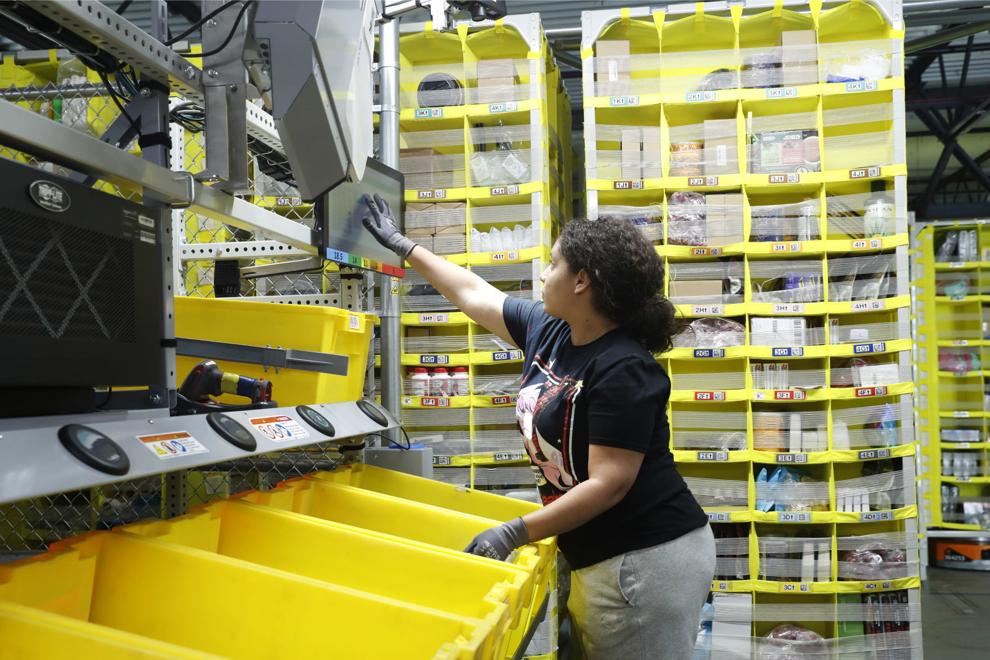 Amazon has been running radio spots in the Madison market advertising for warehouse employees while online help wanted ads for Madison Amazon jobs include those for delivery stations, like that being proposed for Milwaukee Street.
"Amazon's delivery stations are the final stop before an order heads out for delivery to the customer's door," one of the ads reads. "In this active job you sort packages into delivery routes. To ensure we meet customer-promised delivery times during the day, you'll work overnight or sunrise shifts. Depending on your location, you will work 15 to 30 hours per week on shifts that range between four and 10 hours."
---
State Journal reporter Emily Hamer contributed to this report.