Maybe it is possible for there to be too many grocery stores in Madison.
For the Union Corners development on the East Side, attracting one has been an exercise in futility, leading to a delay in the construction of a multi-use building at the corner of East Washington Avenue and Milwaukee Street. 
Ted Matkom, president of Gorman & Co.'s Wisconsin market, said he has exhausted his efforts in trying to find a grocery tenant for Union Corners. A Fresh Thyme grocery store was identified in 2015 as a potential tenant but ultimately the Ohio-based company backed away from the project that was planned for 20,000 square feet on the ground floor of a $20 million five-story building with over 100 apartments and underground parking.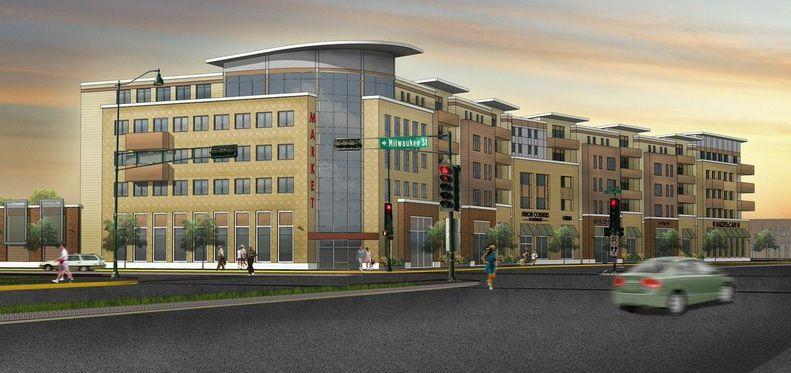 "That neighborhood is adequately served by a grocer, that's what the market is saying," Matkom said. "It's not like it's a food desert."
Madison is considered one of the most competitive grocery markets in the country, with options among local, regional and national brands.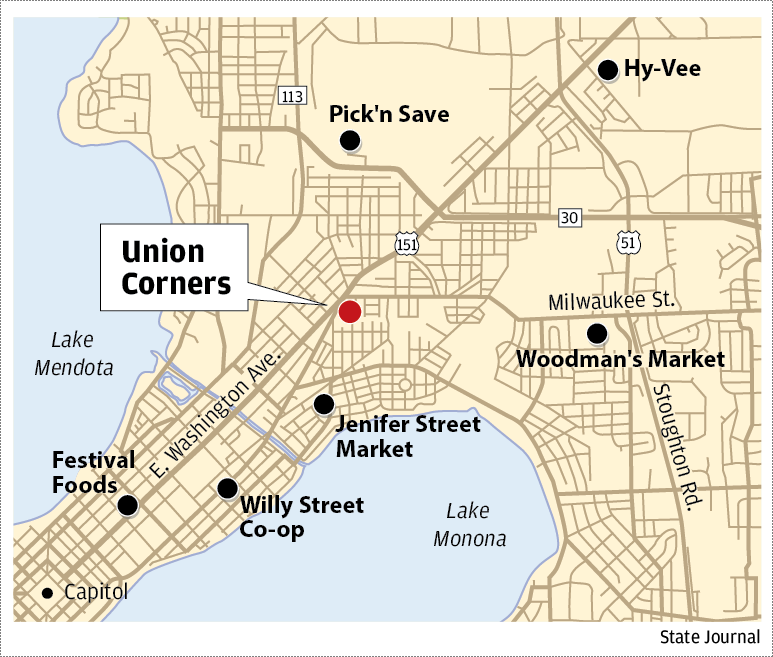 The grocers near Union Corners include a 55,000-square-foot Festival Foods store in the 800 block of East Washington Avenue and a more than 70,000-square-foot Hy-Vee at 3810 E. Washington Ave. A Woodman's Market is 1.8 miles away on Milwaukee Street, a Pick'n Save is just off of Highway 30 on Shopko Drive, there's a Willy Street Co-op on Williamson Street, and Jenifer Street Market is just a few blocks away.
He has had talks with Milwaukee-based Sendik's, Kroger, the owner of Jenifer Street Market and many others, including Trader Joe's which has a store on Monroe Street.
"They just didn't think that was the right demographic for them," Matkom said. "We talked to them for a while. They just didn't think it was the right fit."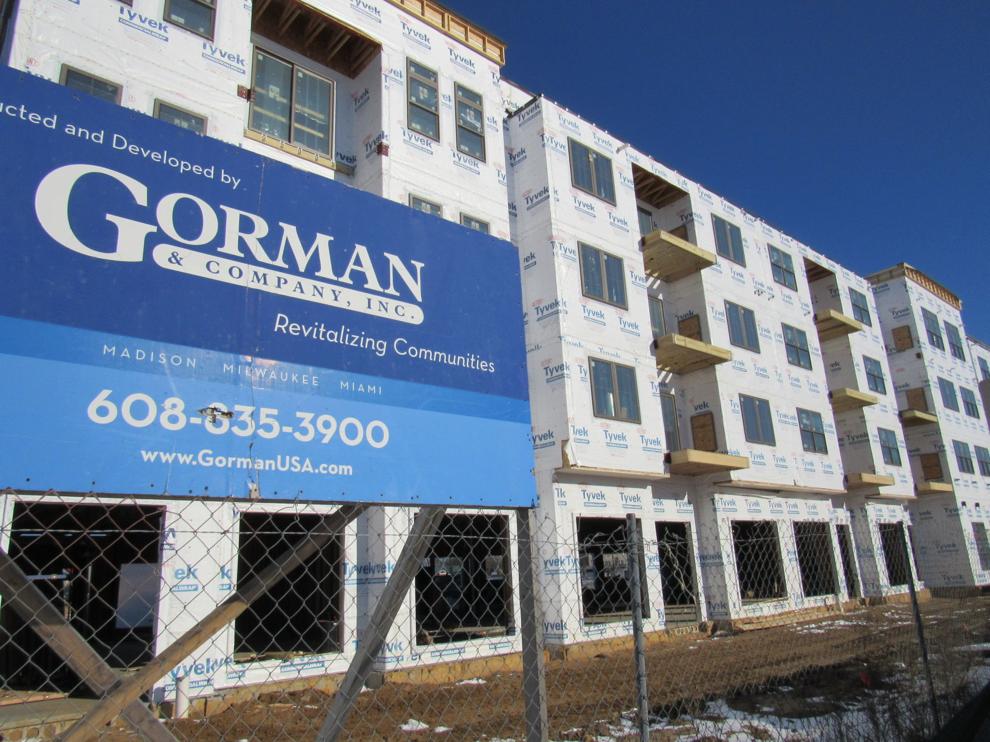 Union Corners features a $20 million, two-story, 60,000-square-foot UW Health clinic at East Washington Avenue and Sixth Street, while a $13.1 million housing development with 90 rental units and more than 22,000 square feet of commercial space is under construction and scheduled to open in July.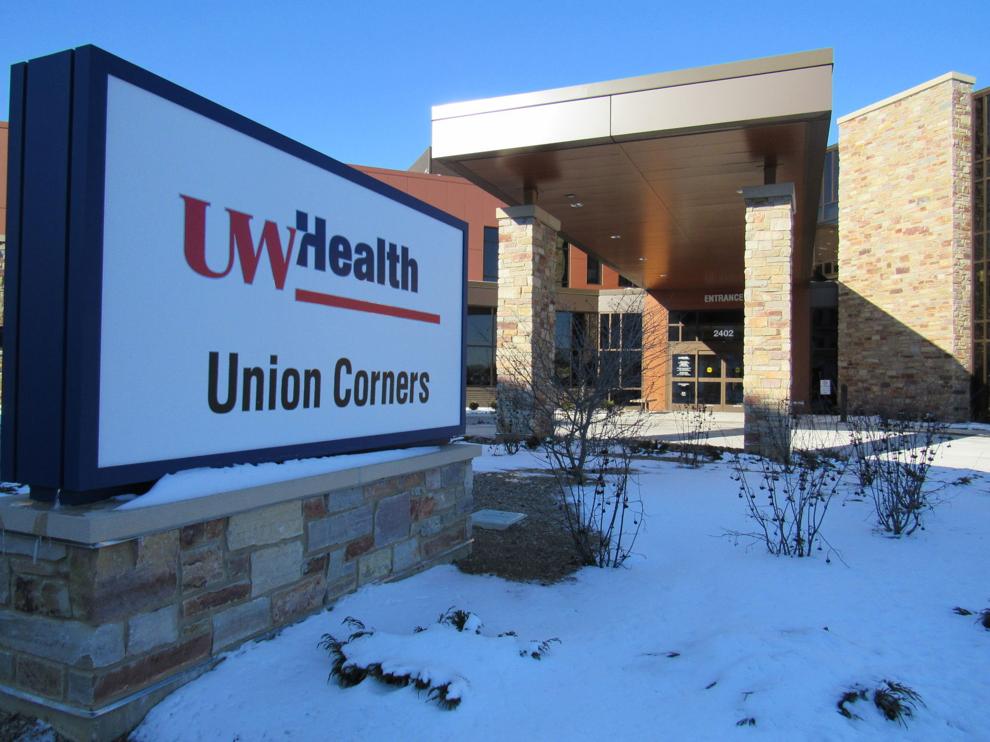 The site has been targeted for redevelopment for over 10 years. After a developer pulled out of a project for the property in 2007, the city acquired the 11.4-acre parcel in 2010 and launched a process to pick a new developer, choosing Gorman in late 2012.
Matkom said that while ideally he'd like to have a grocery store in the space, his financial model for the site is not dependent on grocery. The site has only 75 parking spaces earmarked for the grocery, which has added to the challenge of attracting a retailer. The property had been home to a Kohl's grocery store for years, but the store closed in 2003 after Roundy's acquired most of the Kohl's stores in the Madison area.
"We've got to figure something out," Matkom said. "We're trying to look at our options right now but we don't have a Plan B. We've talked to pretty much everybody."
Send retail-related tips and story ideas to badams@madison.com or call Barry Adams at 608-252-6148.