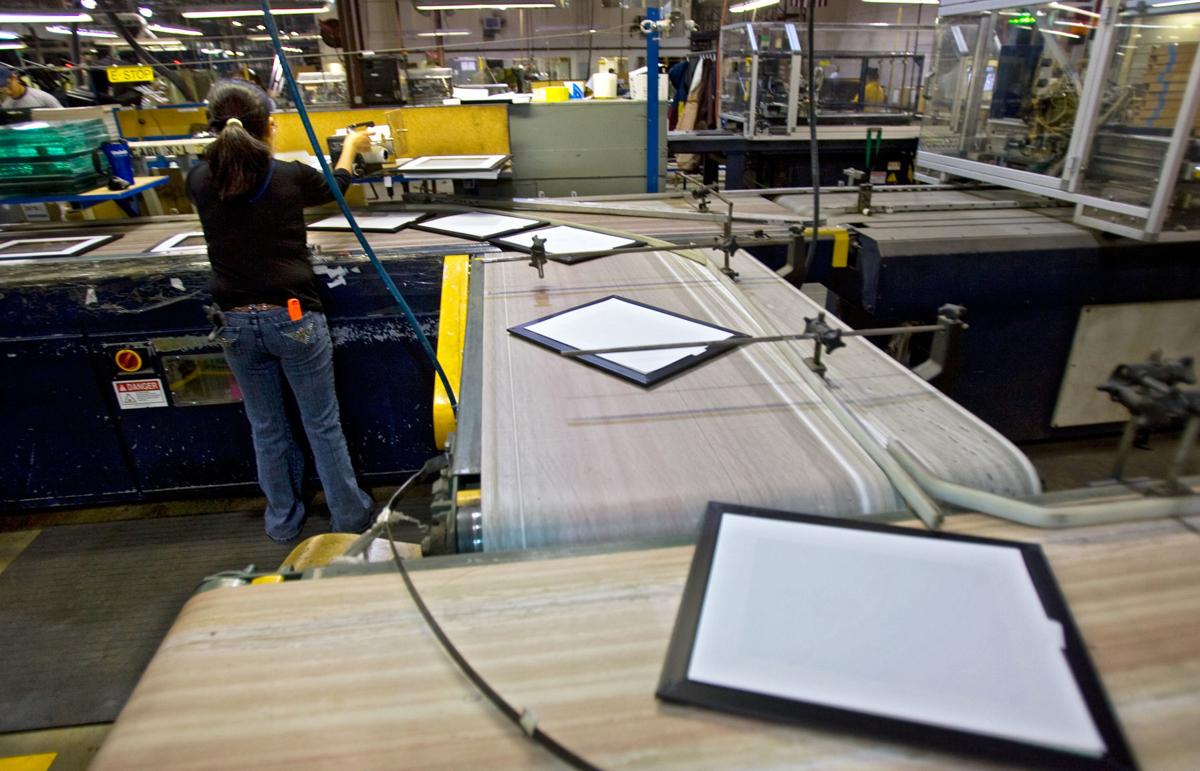 A Waunakee company that at one time was the largest producer of plastic picture frames in the country announced Wednesday that it will eliminate 58 jobs and cease production of picture frames to focus on other home decor products.
The move by Uniek will leave the company with about one fourth of the number of employees it had in 2008 when it employed 400 people and manufactured picture frames for some of the country's biggest retailers.
The job cuts will begin April 30 and be completed by June 30, according to a notification letter submitted by the company to the state Department of Workforce Development.
"This layoff is due to a reduction in manufacturing operations at this facility but will not impact all employees at this facility," wrote Ed DeMeo, a Uniek vice president. "These layoffs are expected to be permanent."
Robin Provost Birt, an executive vice president of product development, marketing and sales, said Wednesday that the job reductions will leave 116 employees at the company's 240,000-square-foot plant at 805 Uniek Drive. In 2013, company officials told the Wisconsin State Journal it employed about 250 people, down from the 400 it employed in 2008. Resume workshops will be conducted onsite at Uniek for the impacted employees, with a job fair scheduled for the beginning of April to match worker skills with potential employees, Provost Birt said.
You have free articles remaining.
Dennis Bayorgeon, Uniek's president, said in a statement that "after careful and thorough consideration of the current regional workforce marketplace and international competitive pricing environment, a difficult decision has been made to cease our polystyrene manufacturing operations."
Expanded polystyrene is a plastic foam material used to make Styrofoam which is ground back into plastic to be used for frames. In 2008, when the company employed 400 people, about 50 million feet of plastic picture-frame pieces were made with plastic extrusion and co-extrusion machines. The focus now will be on increasing the printing and assembling of picture and art frames, mirrors and other products like accent furniture, wall organization and decor accent pieces.
"We do not make such decisions without careful consideration and concern, and an understanding of how such decisions impact our employees, their families and the greater community," Bayorgeon said.
Provost Birt said Uniek will continue to supply picture frames to its customers but that they will be made in the Far East.
In 2013, Uniek purchased Amanti Art, 2814 Perry St. in Madison, a company that sells framed art, prints and mirrors direct to consumers and to other businesses, including online shops, museums, institutions and interior design firms.
In 2010, Uniek, founded in 1988 and one of the first tenants of Waunakee's industrial park in 1989, said it made about 28 million picture frames for major retailers like Walmart, Shopko, Menards, Walgreens, Office Depot, Hobby Lobby and Michael's. Other products in the past have included wood picture frames made in Asia, framed mirrors, photo albums and craft items.
DeMeo, in his letter to the state, said the job cuts announced Wednesday will include 24 machine operators, nine supervisor or lead positions, two engineering technicians and two accounting positions, among others.