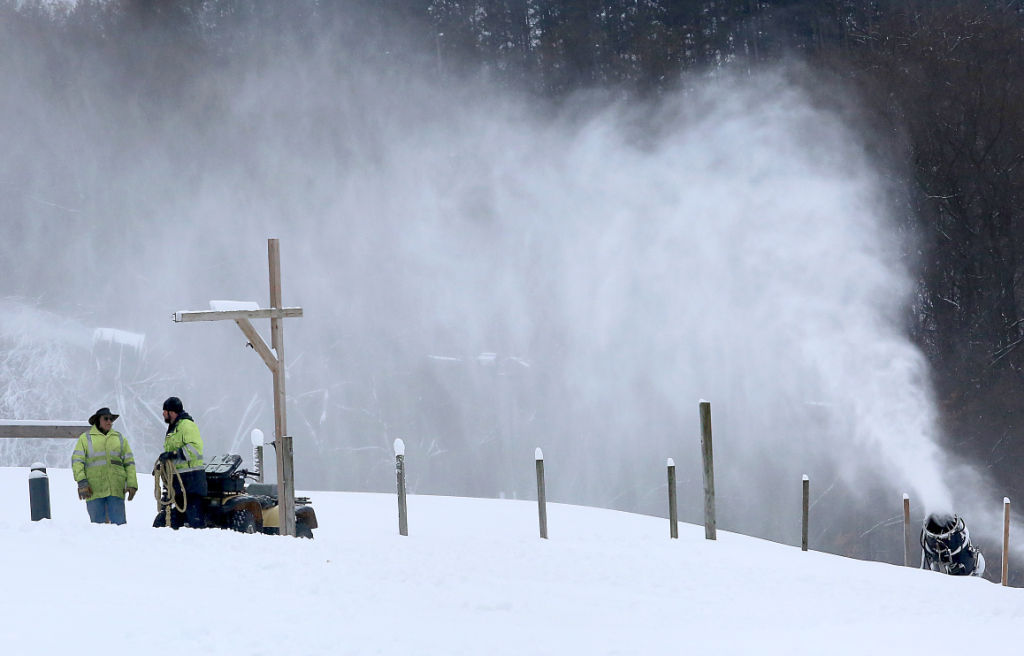 Tyrol Basin Ski and Snowboard Area is on the market, and its owners for the past 30 years are looking for the right buyers who will continue to open it for skiing each year.
"The main reason is the owners are getting long in the tooth," Tyrol's president, Jonathan Barry, said Friday. "We're at least in our 70s. It's time to pass this on to a new group that would have new energy and new vigor."
Barry, 72, who is deputy secretary of the state Department of Workforce Development and a former Dane County executive, said he and the three other owners continue to make improvements to the property, such as upgrades to snow-making equipment and adding bike trails for off-season use, and will until it is sold.
You have free articles remaining.
Along with Barry, the other owners are Hans Lenzlinger, former owner of the New Glarus Hotel; Dave Vogel of Vogel Bros. Building; and Jim Kalscheur, of UW Provision. They bought Tyrol Basin in 1987 and opened it the following year.
Barry said they intend to keep operating Tyrol until its new owners, whoever they may be, take over. He said he and his partners have been planning for this time for the past few years.
"It's just a wonderful ski area," Barry said. "I really just love the place."
During the past season, he said, there were more than 50,000 ski visits to Tyrol, and while warm weather made for a tough 2015-16 season, it ended up with fairly typical numbers.
The 126-acre wooded property, on Bohn Road in the town of Vermont, not far from Mount Horeb, is listed for $3 million through First Weber Realty.