TOWN OF VERMONT — Nathan McGree's entrepreneurial drive has been seriously tested during the past 14 months.
He bought Tyrol Basin Ski & Snowboard Area last year with little money and virtually no experience in the ski industry.
The 34-year-old former diesel mechanic and haunted house creator has fought with his neighbors over the construction of a lighted snow tubing run and has parted ways with longtime manager Don McKay, who had been working as a consultant. McGree will soon close on a house adjacent to the hill, eliminating an arduous commute from Madison's East Side, and, just as the ski season ramps up, McGree is set to be married Dec. 13.
There was the criticism by some who didn't like his Beltline billboards last season that touted the hill as "Totally Bitchin'," and he's mired in an ongoing battle with woodchucks, who burrow into the side of his ski runs. That's why a .22-caliber rifle is at the ready in a corner of McGree's cluttered office.
"They've all moved further up the hill, which makes it more challenging to get them," McGree said. "It's kind of like 'Caddyshack.'"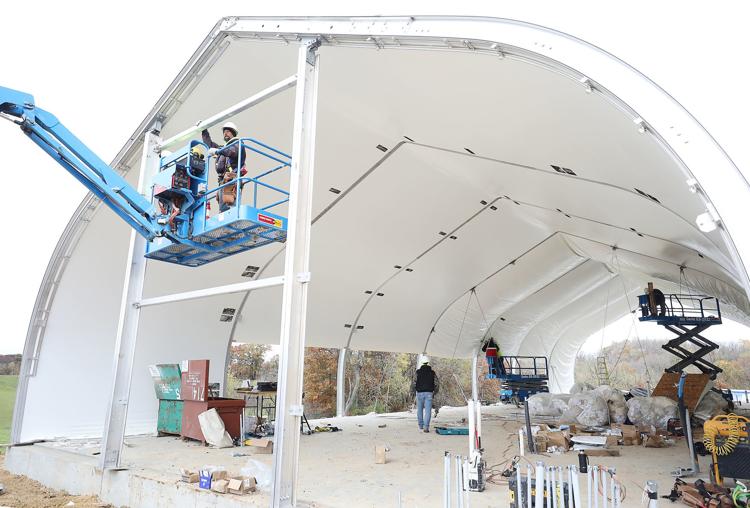 With McGree in charge, Tyrol's 147-acre property is undergoing a much needed transformation. And it comes after a banner season that, thanks to timely snow and cold and edgy marketing, brought throngs of skiers and snowboarders to this picturesque valley northwest of Mount Horeb. McGree said his first season owning the hill was one of the best in its history in terms of skier visits and revenue.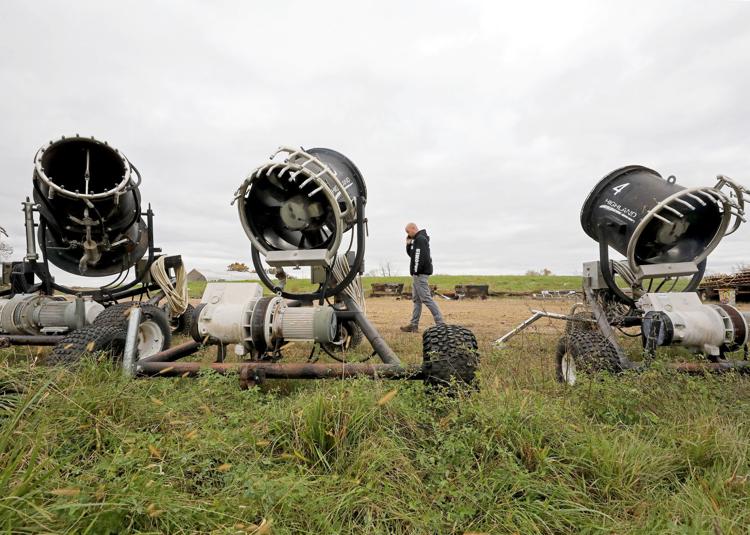 The more than $750,000 tubing hill, which includes lights, a 4,000-square-foot warming and concessions building, and a $130,000 conveyor system to move tubers back up the hill, is scheduled to open Dec. 1. Two new ski runs have been added, the restaurant is open year-round, a disc golf course opened last summer, there are thoughts of adding mountain biking to the property, and the hill has a new logo. Tyrol also has a haunted attraction that includes a ride up a ski lift, a hike through a haunted woods and two haunted buildings. One requires 3-D glasses and a walk through a pair of spinning vortex tunnels that play serious mind games with a visitor's equilibrium.
McGree is expected to begin making snow later this week when overnight temperatures are predicted dip into the low to mid-20s.
"I'm an entrepreneur at heart. If I can make a buck at it, I'll give it a shot," said McGree, who helped create Screamin' Acres at Eugster's Farm Market near Stoughton.
"With the ski business, there's always a ton of pressure and a lot of stress. You never know what Mother Nature is going to do. But I'm good with the stress. I'm good with the no-sleep. All that sort of stuff is appealing to me. It was just a good fit once I started to figure it all out."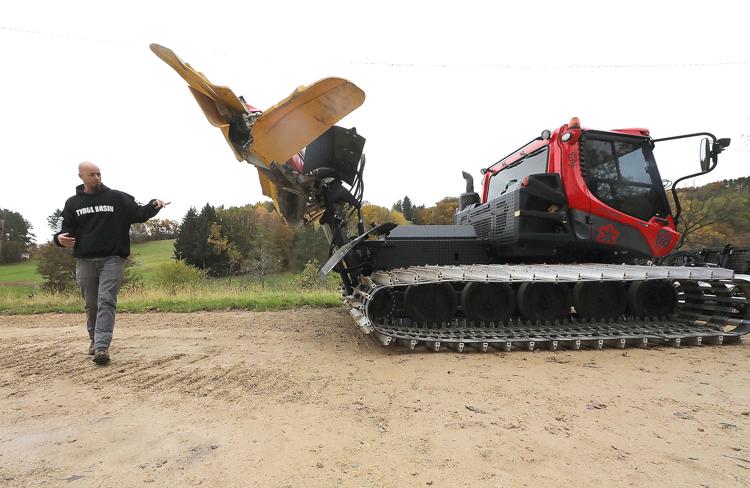 White meant green
Last season paid dividends for most ski operators around the country, according to the National Ski Areas Association. Skier visits were up 11 percent to 59 million and natural snowfall was up 31 percent, which not only adds to the snow base but serves as an effective marketing tool that inspires skiers and snowboarders to visit their local resort, industry officials said. The 2018-19 season ranks fourth since the Ski Association began recording visits in 1978.
Jim Engel, executive director of Skiing Wisconsin, a trade group for the state's ski industry that includes 31 public and private hills, said ski hill operators in the state are making more investments into facilities and snow-making equipment, and are adding other attractions that can bring in visitors during the off season. They can include rope courses, zip lines and even weddings.
"They're trying to create some way to keep their employees year-round and keep the income coming in year-round," said Engel. "I think the industry is looking up."
You have free articles remaining.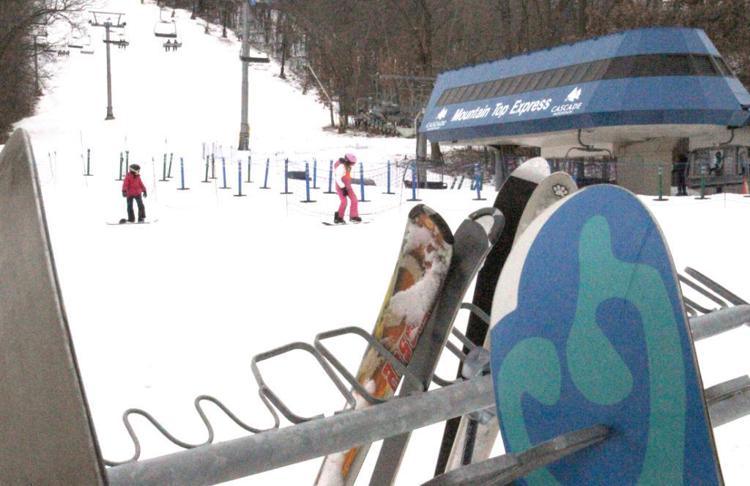 Around Wisconsin
At Wilmot Mountain in southwestern Kenosha County, the improvements for its 83rd season include a renovated terrain park, revamped lifts and three restaurants. A more than $10 million project that includes condominiums is planned for Whitecap Mountain north of Upson in Iron County after a fire in January destroyed the ski hill's lodge, which also housed its rental facility and a bar and restaurant.
And at Cascade Mountain near Portage, $9 million has been spent since 2016 to add 11 more ski runs, two lifts and 93 more snow guns.
"We're really ramping up (snow) production," said Evan Walz, a spokesman for the ski hill, which is one of the state's largest and has been buoyed during the past 20 years by the increased winter traffic to Wisconsin Dells and its indoor water parks.
"We can put out so much snow in such little time," Walz said. "There's many variables when it comes to snow-making, so when conditions are right we're going to be pumping it out."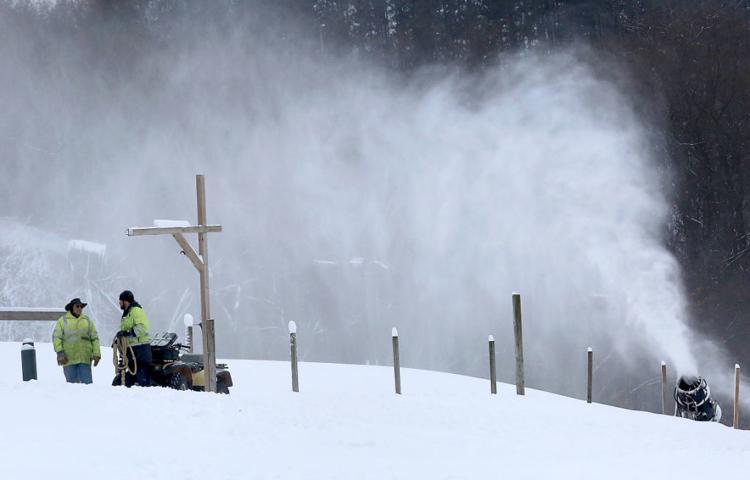 Cascade has been cashing in on snow tubing since the 2013-14 season and now has a 15-lane, 500-foot-long run with a conveyor. Engel estimates that 40 to 50 percent of the skill hills in the state have tubing runs. He and his wife, Kim, owned Sunburst Ski Area in Kewaskum from 1984 to 2012 and in 1997 became the first ski hill in the state to add tubing. It began with 20 chutes, but the new owner has doubled the number of chutes, added a second conveyor and tweaked the property's name to Sunburst Winter Sports Park to better reflect its offerings.
Nationally, according to the Ski Association, tubing visits increased 17.5 percent, according to an end-of-season survey.
"Snow tubing has the ability to bring more people to the slopes. And when we look at our national data, it seems to be doing just that," Adrienne Saia Isaac, marketing and communications director for the association, wrote in an e-mail last week to the State Journal. "Also, at the very core of it, it's pretty darn fun."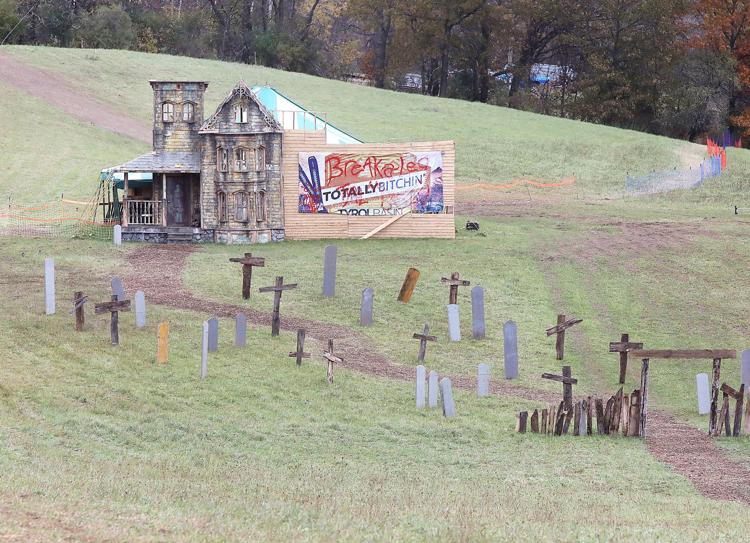 'Ready to blossom'
Tyrol Basin opened in 1958 when Sanford "Sandy" Stevenson, a ski enthusiast from Chicago, bought a farm and converted the dairy barn into a chalet. He started with a rope tow, added a T-bar lift in 1961 and installed the first chairlift in 1964. He sold the business in 1976, but it then closed for three seasons beginning in 1986 before reopening for the 1989-90 season under a new ownership group that consisted of former Dane County Executive Jonathan Barry; Hans Lenzlinger, owner of the New Glarus Hotel; Dave Vogel, a Madison building contractor; and James Kalscheur, president of UW Provision Co. in Madison.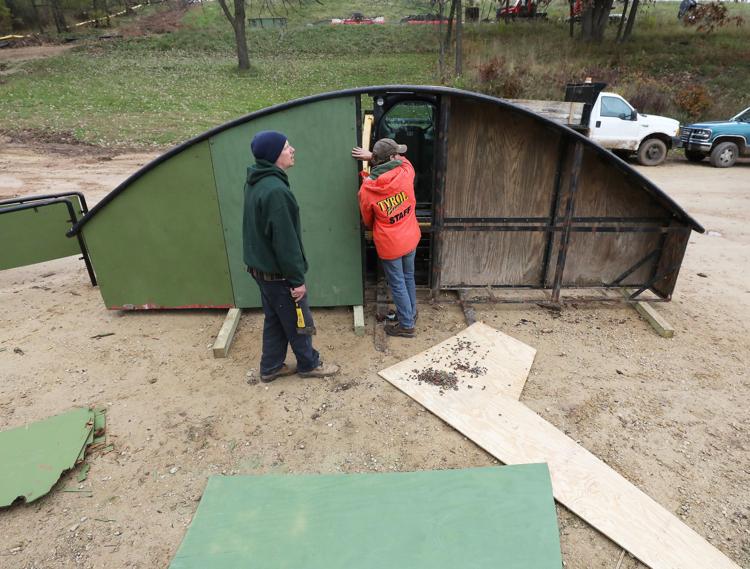 The hill became one of the first in Wisconsin to enthusiastically welcome snowboarders. The hill was expanded over the years with more runs, lifts, snow-making capacity and parking, but had been for sale since 2017 before McGree purchased it in August 2018.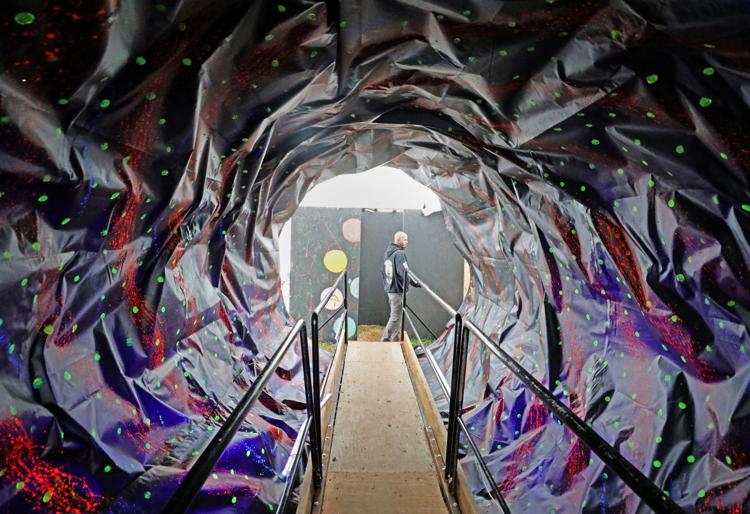 McGree's new tubing facility, which could ultimately account for 30 to 40 percent of his revenue, will face north and be located beyond the upper parking lot. The warming house and concession stand under construction will include massive windows that overlook the 15- to 20-lane, 500-foot-long tubing run. Tickets will be $15 for a four-hour session, compared with ski and snowboarding lift tickets that run $48 each. There's also room to expand.
"I think Tyrol is ready to blossom," said Engel, of Skiing Wisconsin. "I think there was a time when the former owners were looking at finding an exit strategy so they maybe didn't put as much capital into it as Nathan's doing, and Nathan is taking advantage of that. It should attract a lot of attention."