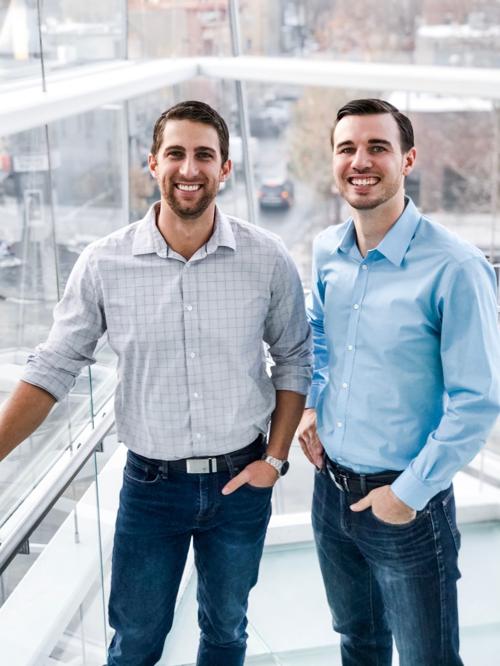 Madison-based Fetch Rewards co-founders Wes Schroll and Tyler Kennedy have been named to the Forbes 30 Under 30 in Consumer Technology for 2020.
CEO Schroll, 26, and vice president of operations Kennedy, 28, are two of 600 people under age 30 to be named as rising stars in 20 categories. Forbes evaluated more than 15,000 nominations to identify the young people who are "changing the course — and the face — of business and society," according to the magazine.
You have free articles remaining.
"We are both very humbled and honored to be listed on this year's Forbes 30 Under 30," Schroll said in a statement. "It has been a six-year journey at Fetch, and we have more people to thank for helping us get here than we could ever write out."
Schroll and Kennedy founded the app, which helps customers earn rewards points at grocery stores, in 2013. It has since raised nearly $40 million in funding.