The COVID-19 pandemic has sickened millions of Americans and killed nearly 118,000, while efforts to slow the spread have triggered the worst economic crisis in generations, but it has been especially hard on Native American tribes that rely on gambling as their main source of income.
With every U.S. casino shut down for at least part of the spring and many still not open, some 241 tribes — including all 11 in Wisconsin — stand to lose about $22.4 billion, more than half their projected revenue this year, according to the National Indian Gaming Association, an inter-tribal organization dedicated to protecting the welfare and sovereignty of tribes.
"Gaming for the most part is what we survive on," said NIGA chairman Ernest Stevens Jr., a member of Wisconsin's Oneida Nation. "In a lot of cases, if we don't have gaming we don't have dollars. We don't have a tax base."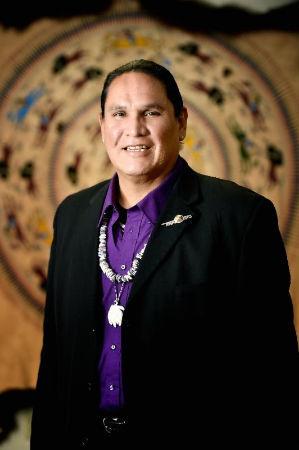 Wisconsin's casinos generated nearly $1.3 billion in gross revenue based on nearly $17.6 billion in wagers made in the 2018-19 fiscal year, the most recent numbers available from the Wisconsin Department of Administration, which regulates the compacts that govern tribal gaming.
"It's really pretty much crippled our tribal economy," said Marlon WhiteEagle, president of the Ho-Chunk Nation, whose six Wisconsin casinos generate more than 80% of the tribe's annual operating budget. "The casinos are really the bread and butter of our funding."
WhiteEagle said the Ho-Chunk Legislature has delayed approval of the next budget, which would normally go into effect on July 1, in order to assess the full impact as casinos begin reopening.
"It's hard to budget when we don't know what actual revenue we have to budget with," WhiteEagle said.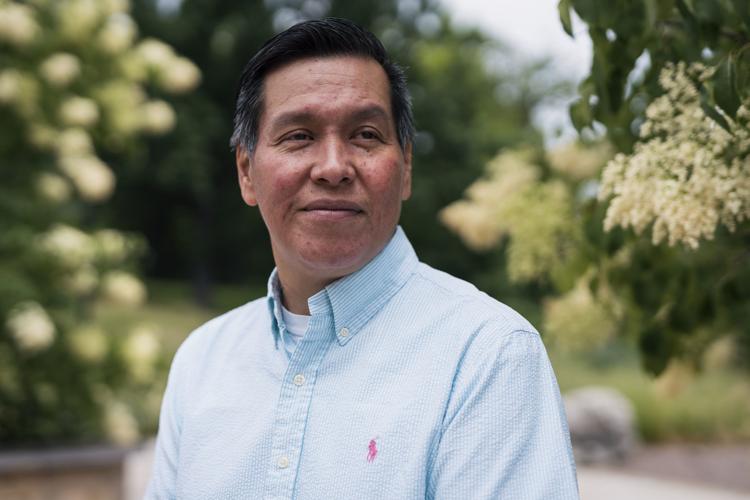 Jeff Crawford, attorney general for the Forest County Potawatomi Community, said the loss of more than $70 million in net revenue from the tribe's two casinos has wiped out many government services and led to furloughs for 60% of its employees.
"We've had to cut our tribal government in half," Crawford said. "We essentially don't have an effective operating budget for providing services. We are down to essential government services to take care of the needs of our members."
The tribe has also suspended dividend payments to its 1,700 members, including more than 800 who live on the 12,000-acre Potawatomi reservation.
"None of our tribal members are getting rich from the dividends," Crawford said. "But if they are solely relying on those dividends, they are being severely impacted."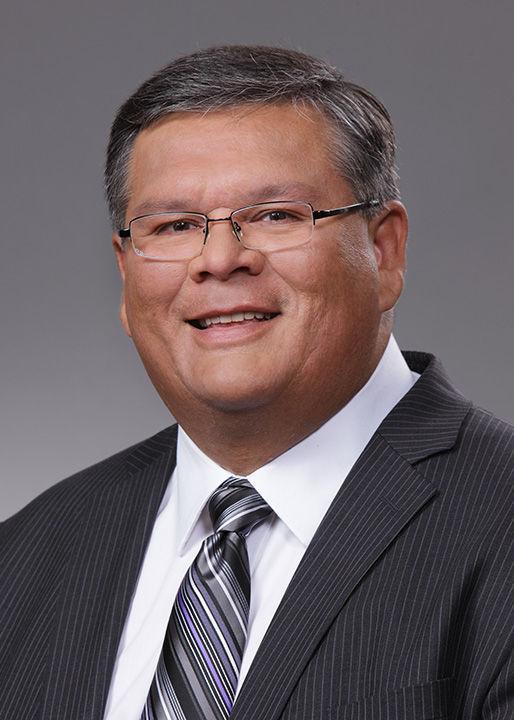 The budget cuts have come on top of massive layoffs for a population that already faced significantly higher poverty and unemployment rates than non-native people.
According to the U.S. Census Bureau, more than 21% of Native Americans in Wisconsin live on incomes below the federal poverty guideline — a little over $12,000 for an individual or $25,000 for a family of four — compared to 11% of the total population.
Unemployment among Native Americans is twice what it is for white residents.
"When you have those kinds of deficits in the first place and because tribal gaming is expressly intended as a matter of public policy to mitigate those problems, COVID-19 has had a disproportionately high impact on tribal communities," said Steven Light, co-director of the Institute for the Study of Tribal Gaming Law & Policy at the University of North Dakota. "That's not to minimize the challenges all Wisconsin residents face, but if you have pre-existing deficits, it can hit harder."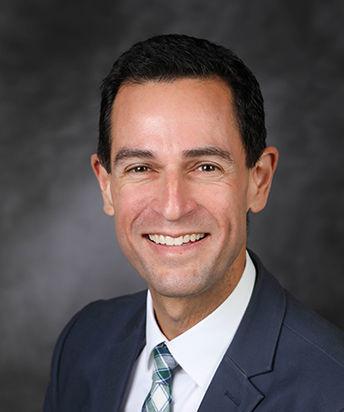 WhiteEagle said the Ho-Chunk Nation has laid off about 70% of its more than 3,000 employees, and NIGA estimates some 200,000 Indian gambling jobs have been lost nationwide.
"There's a point where nobody's working," said Stevens of the NIGA. "There's so much unemployment that we have to look out for one another."
The impact goes far beyond the tribes.
Roughly half of the 27,000 people working in Wisconsin tribal gambling are not tribal members. And once you factor in all the additional spending, the state's casinos account for more than $3 billion a year in economic activity, according to the American Gaming Association.
"We impact the world through Indian gaming," Stevens said.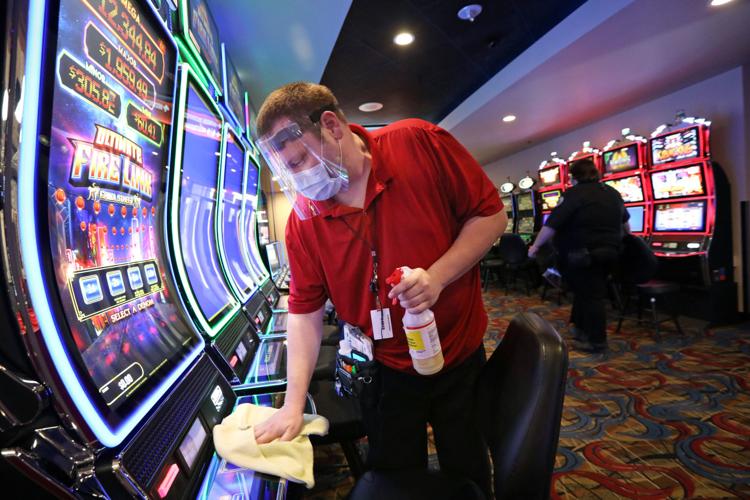 Some of the revenue generated goes back to state government. In Wisconsin, tribes shared about $54.7 million of their earnings with the state.
The DOA did not respond to interview requests or questions about how the pandemic shutdown may affect tribal or state revenue.
Strategic reopening
About three quarters of tribal casinos — including 11 of the 26 in Wisconsin — had reopened as of June 18, according to the American Gaming Association, though Stevens said none is operating anywhere near capacity.
Ho-Chunk Gaming reopened its top-earning Madison casino on May 27 with less than a third of its 1,300 slot and poker machines in accordance with Dane County's public health guidelines. Masks are required for patrons and staff, as were temperature checks.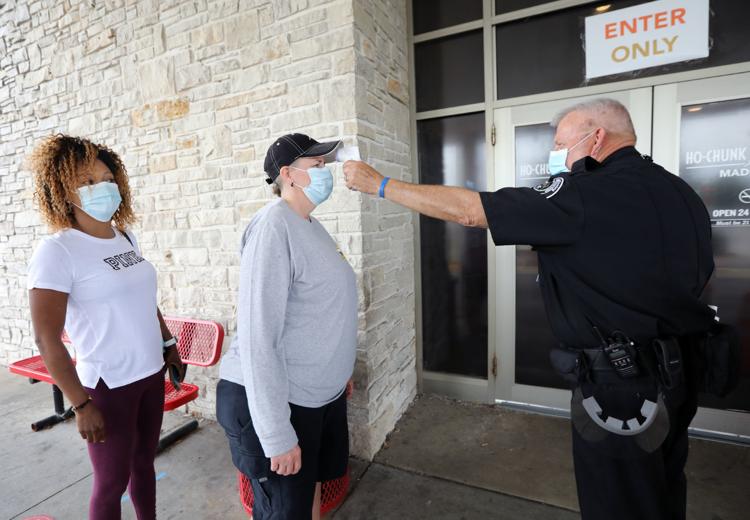 "The first day was pretty amazing," said general manager Daniel Brown. "The line snaked out to the end of our parking lot. We handed out water."
Additional machines will be opened once acrylic dividers are installed.
Ho-Chunk has since reopened its Nekoosa casino and plans to open others in Wisconsin Dells, Black River Falls and Wittenberg on June 29 with limited hours as well as mandated masks and temperature checks — and a ban on smoking.
Food service and dealer-run games remain closed for now.
"It's pretty strategic," WhiteEagle said. "Let revenue build back up before we go to 24-hour table games like we used to do."
Stevens said tribal leaders are working closely with public health officials to make sure conditions are safe for casino patrons and workers.
"We can't move forward at the expense of the health of our members and customers," Stevens said. "There's a second wave if we don't do it right the first time."
'Silver lining' to pandemic
The federal relief bill known as the CARES Act included $8 billion in emergency funding for tribal governments, but Native American leaders say more help is needed.
"It's a starting point, but it doesn't recover the revenue we did lose from closing," WhiteEagle said. "There's no way for us to really recover the lost revenue."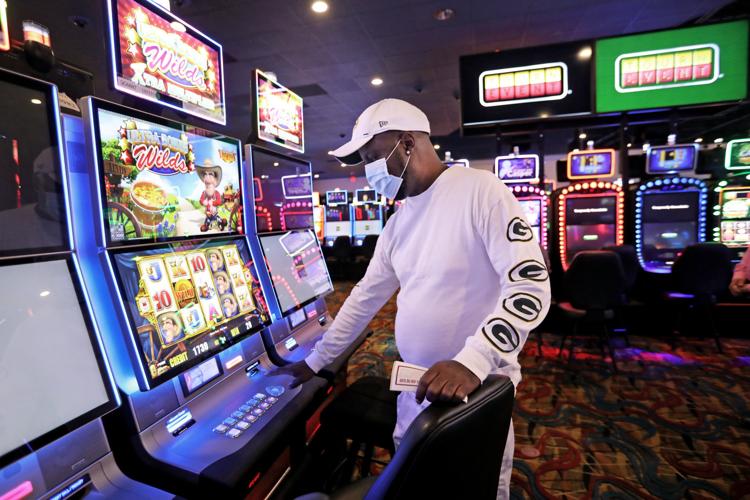 A second $3.1 trillion spending bill introduced by House Democrats would provide another $20 billion for tribes, but it has yet to pass the Republican-controlled Senate.
Gary Davis, executive director of the Native American Financial Services Association, argued in a recent USA Today column that the federal government has a responsibility to support indigenous people as repayment for taking their land and way of life.
In addition to lost revenue, Davis said, tribal communities face "failing infrastructure, lack of access to health care and a sizable percentage of the population at risk for the most severe COVID-19 complications."
Gambling revenues are not a panacea and are not meant to supplant the support owed to tribes under federal treaties and compacts. But Davis also says tribal leaders need to develop a diversified business model to insulate them from future risks like the pandemic.
Other Native American leaders have echoed Davis' call for diversification.
"If there's a silver lining in the pandemic," WhiteEagle said, "it also opened our eyes to the need for diversifying our revenue. That's the message that should be loud and clear to our tribal government."
WhiteEagle said there are opportunities beyond the casinos and resorts the Ho-Chunk Nation now operates, including housing, child care and transportation — "whatever's going to bring in some revenue, provide some jobs."
While the Potawatomi have invested in other enterprises, including a data center and cybersecurity firm, Crawford said gambling still accounts for 90% of its tribal revenue, which highlights the need for further diversification and contingency planning.
"I think a lot of tribes are going to be looking at their budgeting processes and reevaluating keeping cash reserve emergency funds," he said. "We can't tax our way out of COVID-19. We can't run a budget deficit to get us out of COVID-19. We can't print money to get out of COVID-19."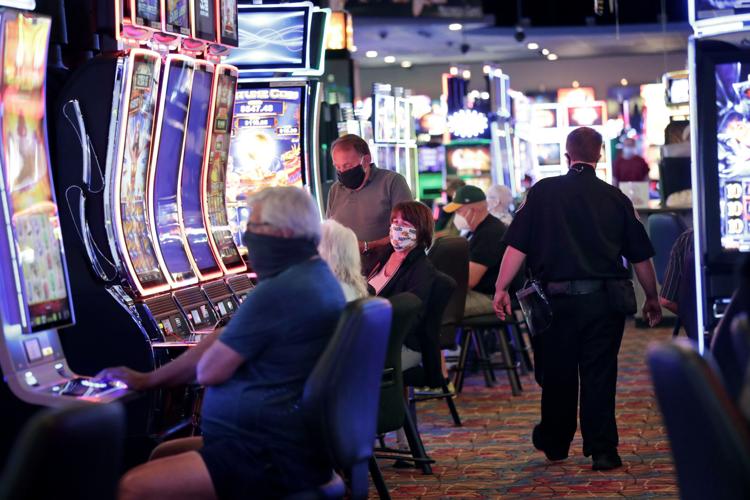 Stevens said his 88-year-old father emphasized the importance of economic diversification decades ago when the Oneida Nation launched its casino and convenience store business.
"If we don't understand it now we never will," Stevens said. "If we didn't listen to our elders then, we'll listen to our experience right now."
COVID-19 in photos: How Wisconsins is managing the pandemic
Bus Shields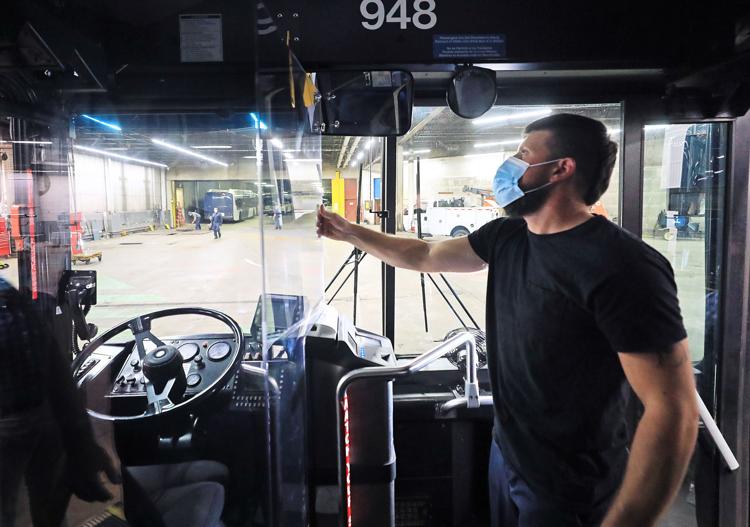 UWClasses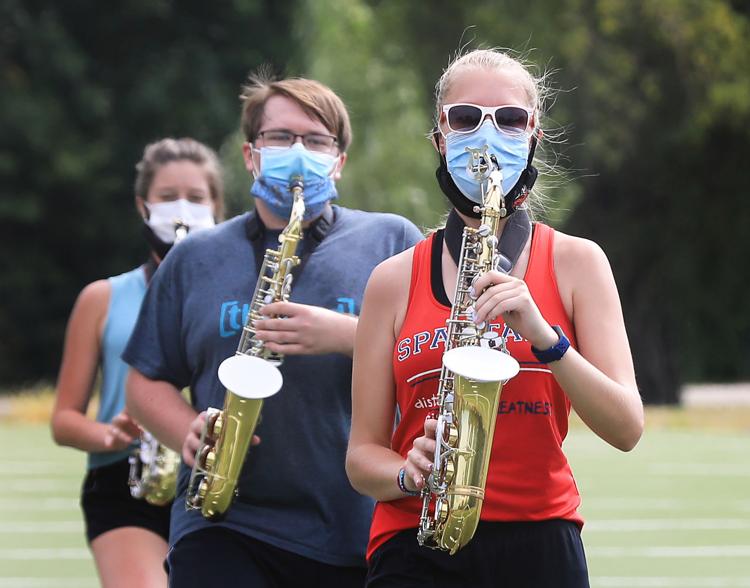 Virtual Learning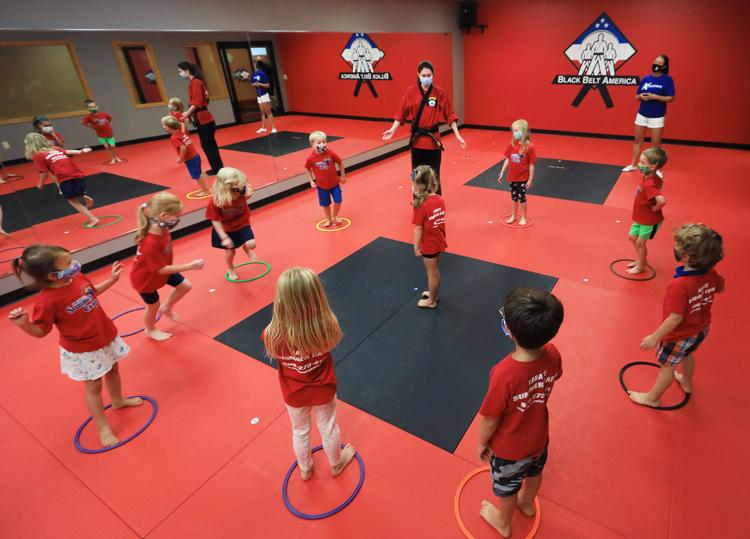 UW Opening Covid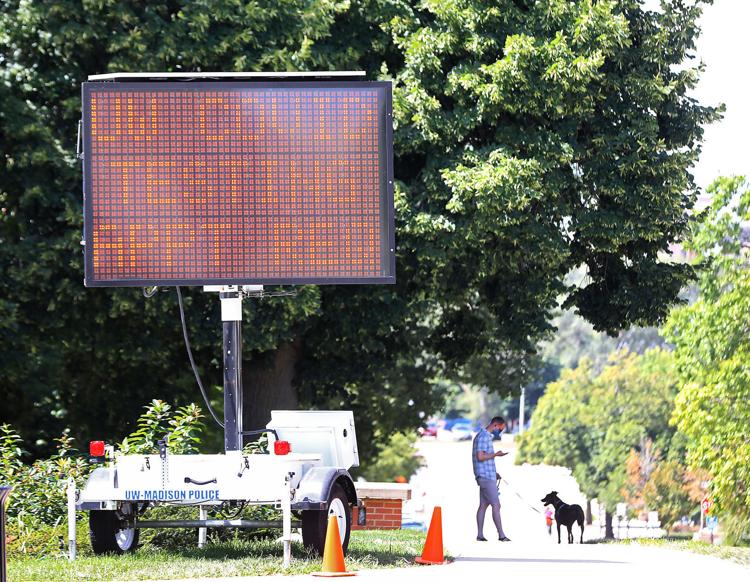 UW Move In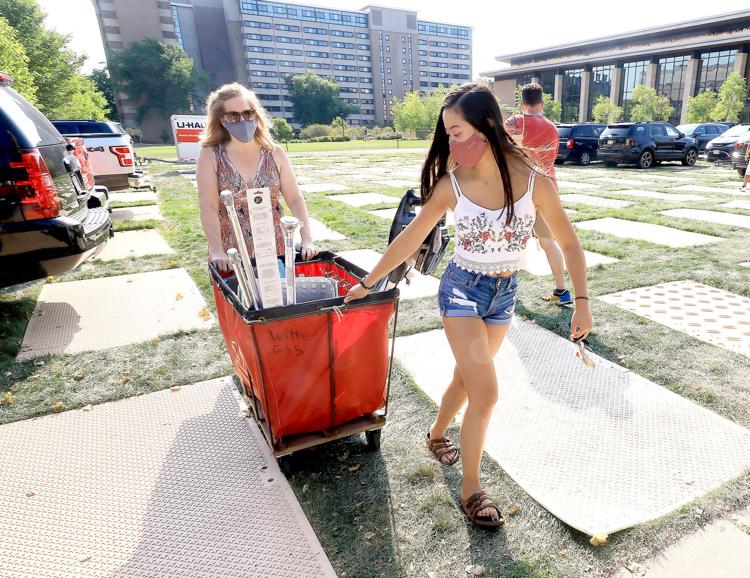 UWClasses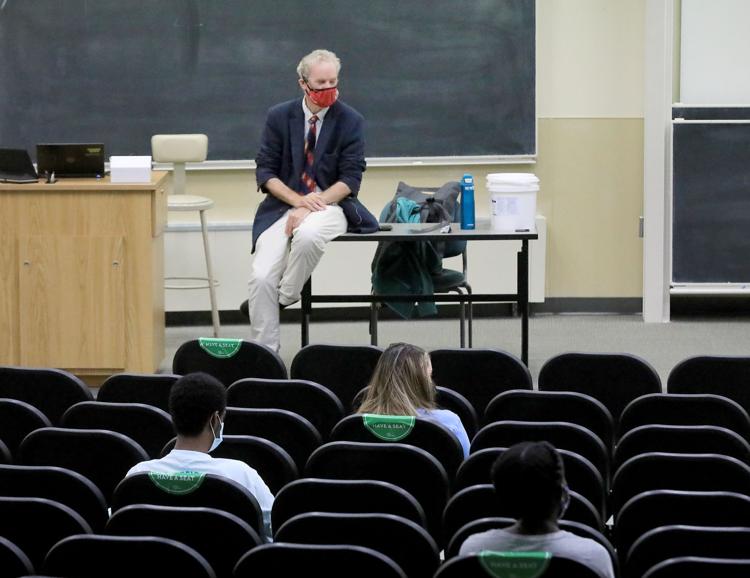 UWClasses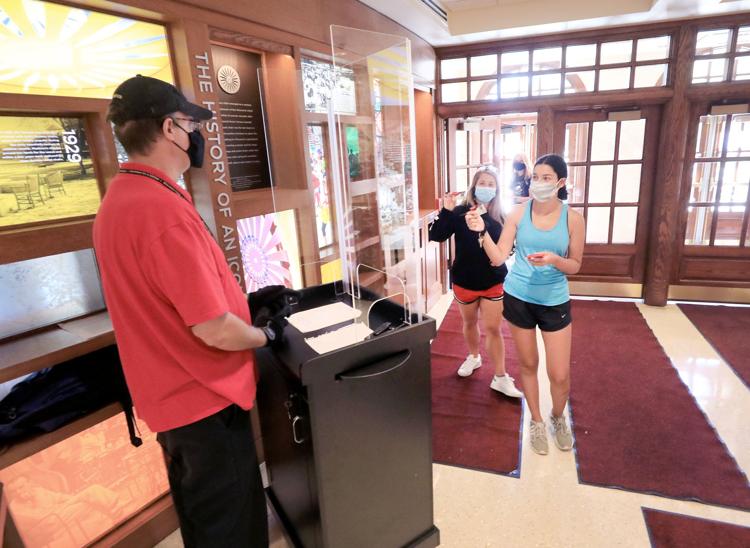 UWClasses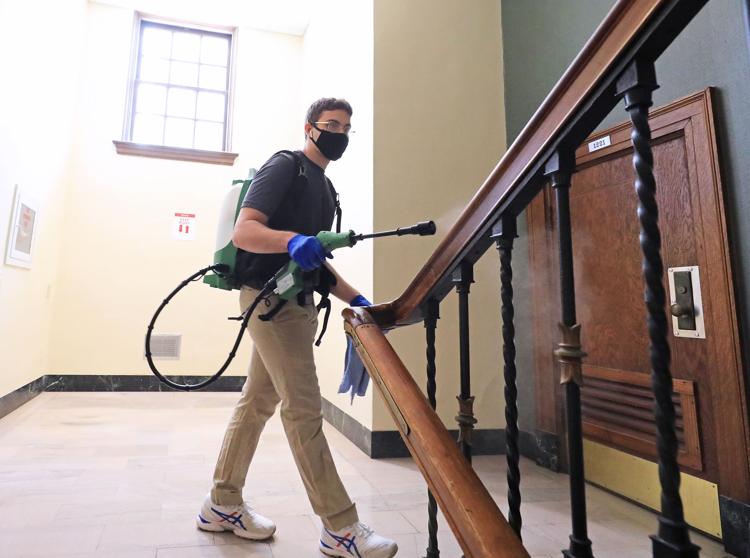 UWClasses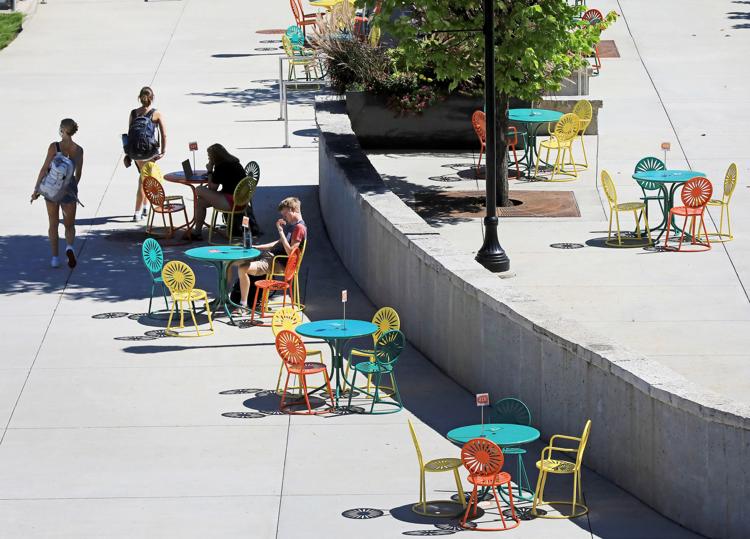 Trucks Feature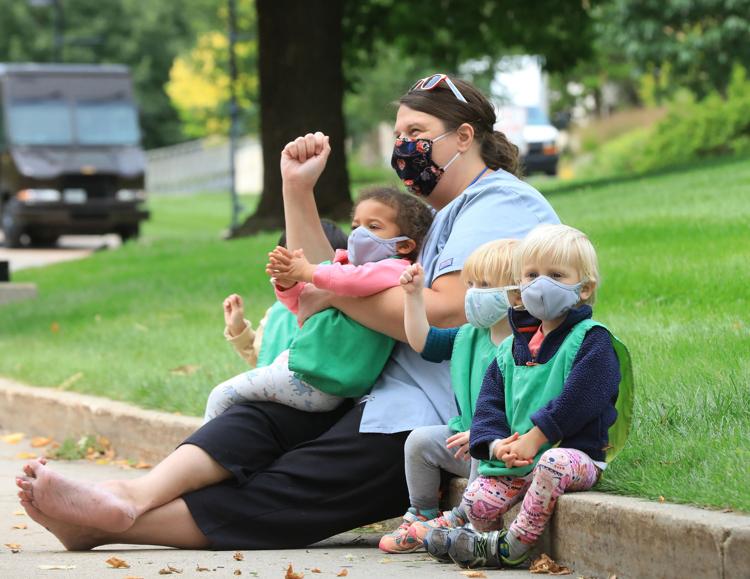 Playtech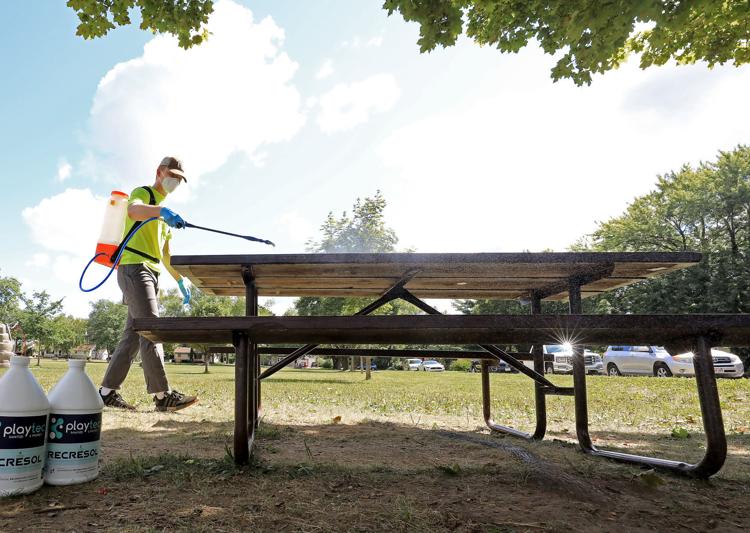 Covid Dental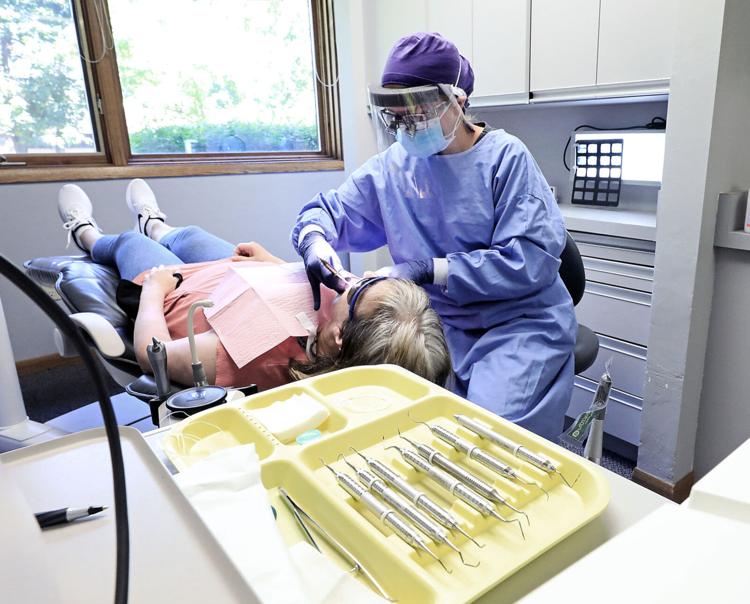 DaytoRemember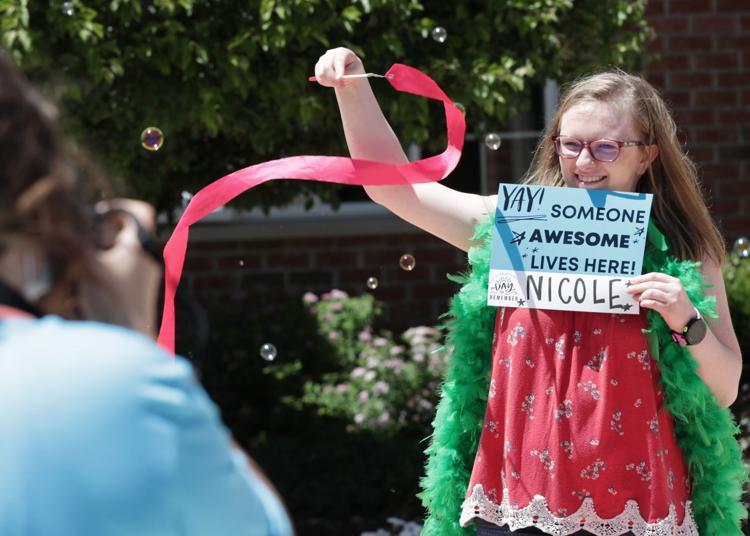 VilasZoo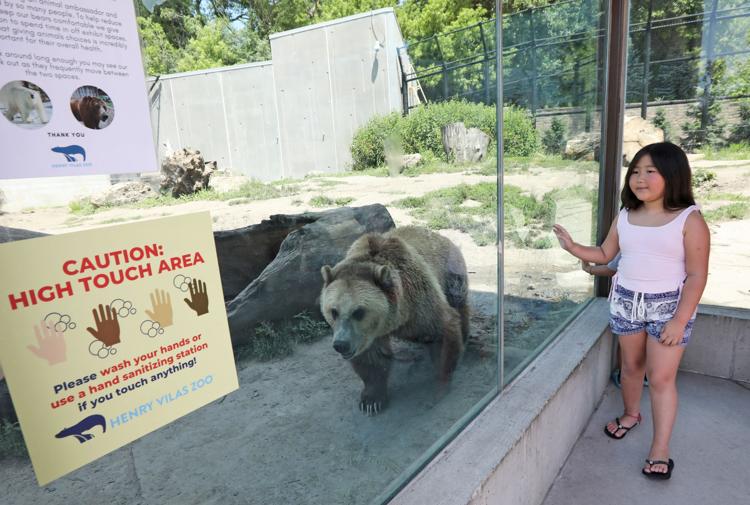 RoshHashanah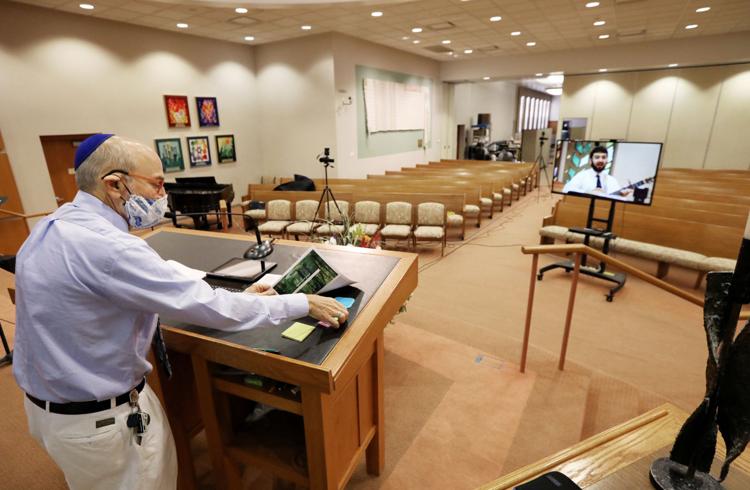 Requiring masks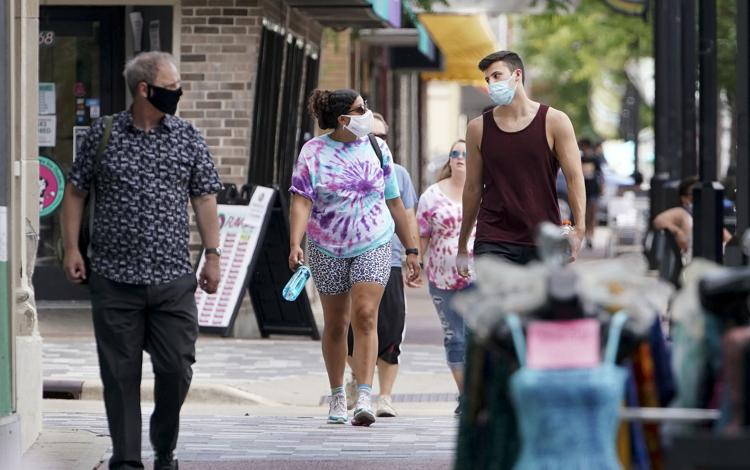 In-person absentee voting begins
Middleton High drive-up graduation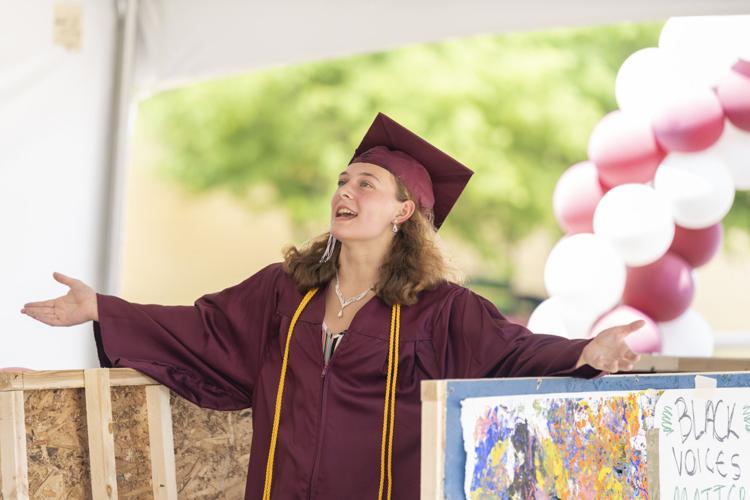 Anti-mask protest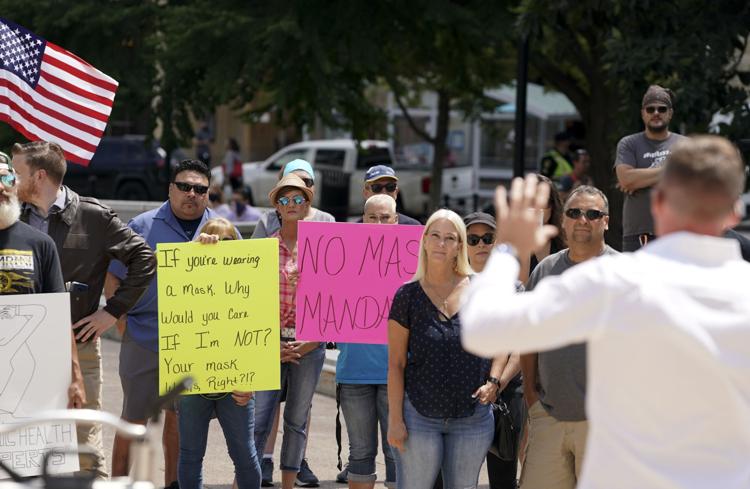 Making COVID-19 masks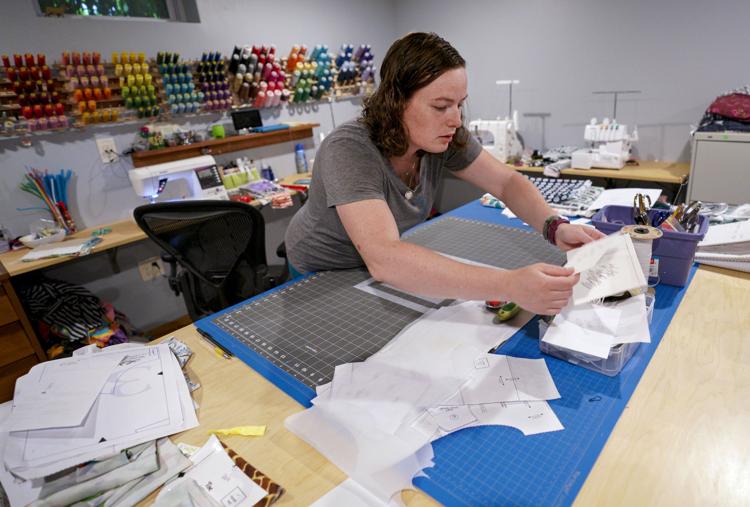 Shortage of coins
Goodman Pool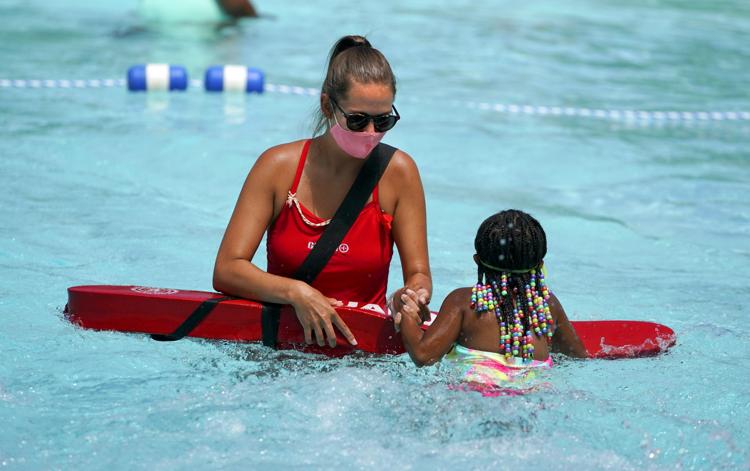 Goodman Pool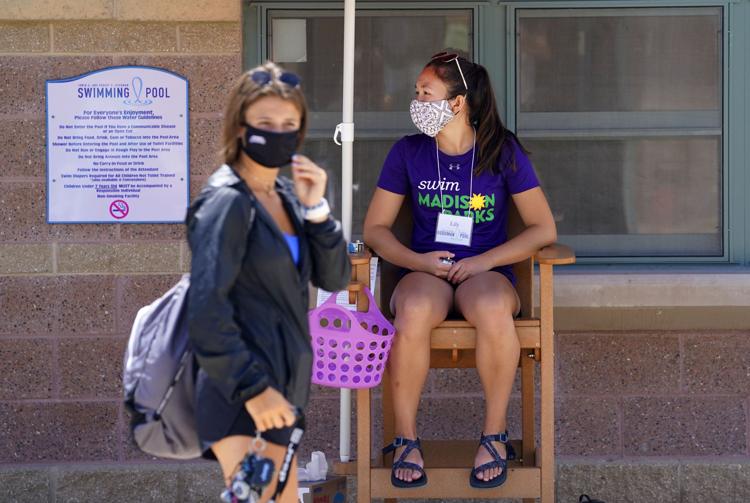 YMCA summer camp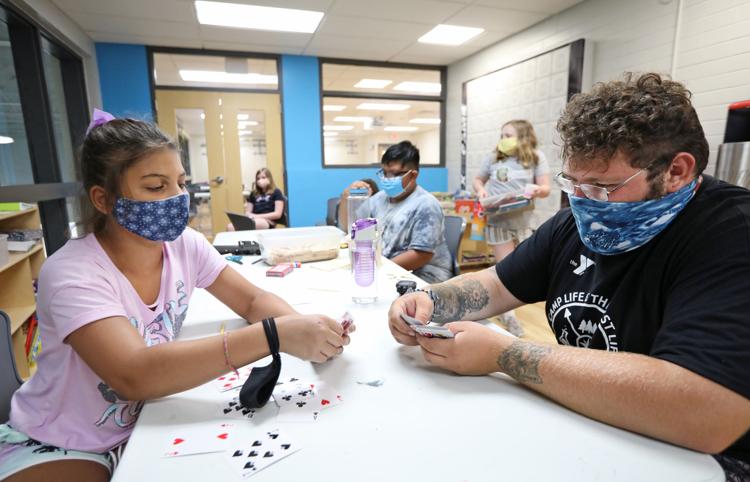 100,000 masks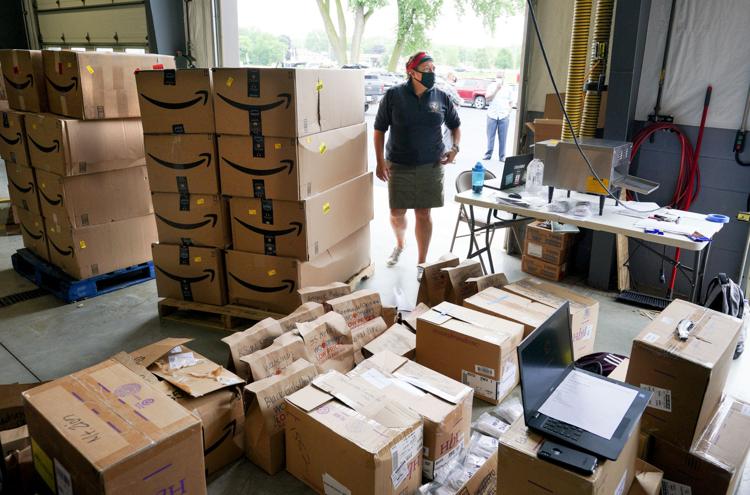 Contact tracing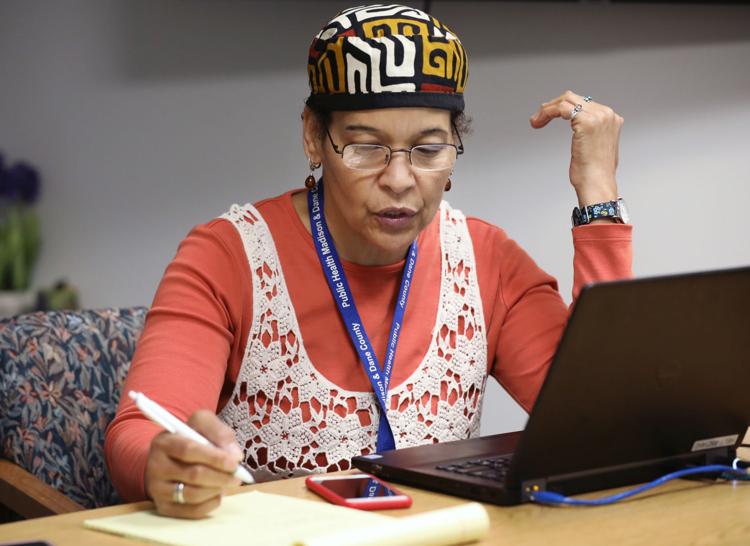 Doctor talking to patient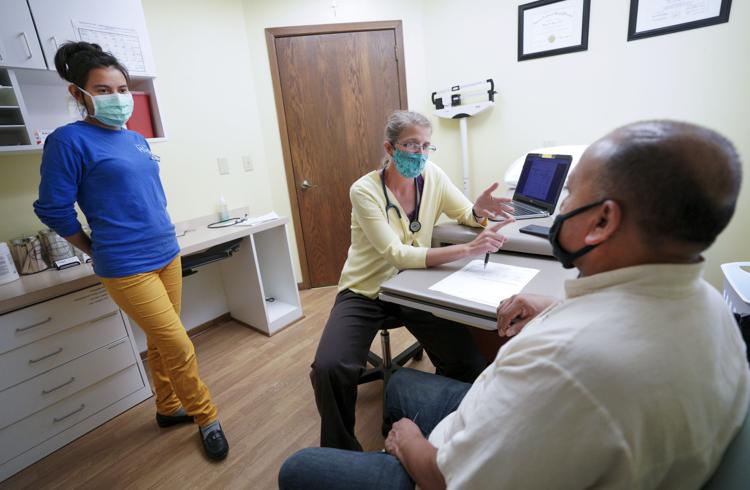 Outdoor class at Pinnacle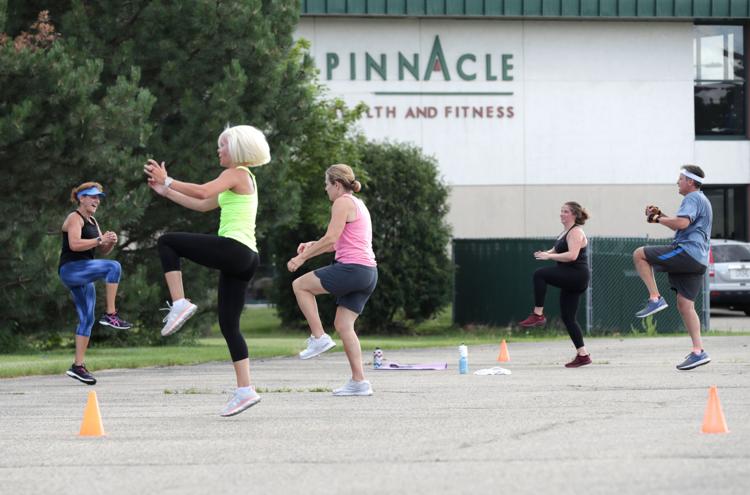 Punching bag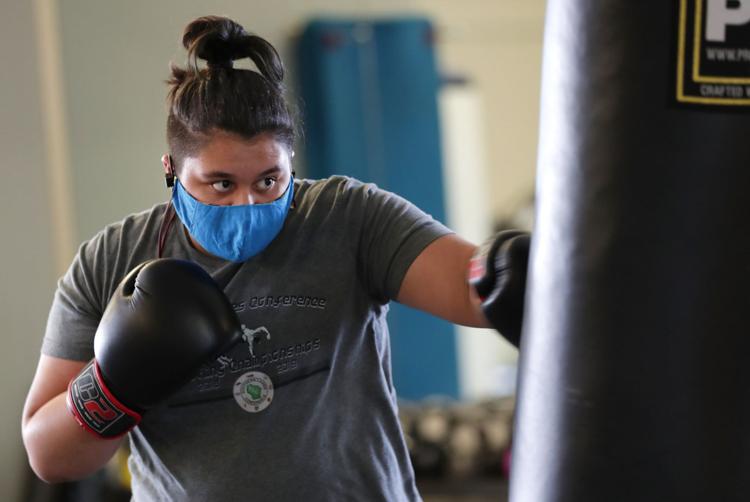 Starlite 14 drive-in theater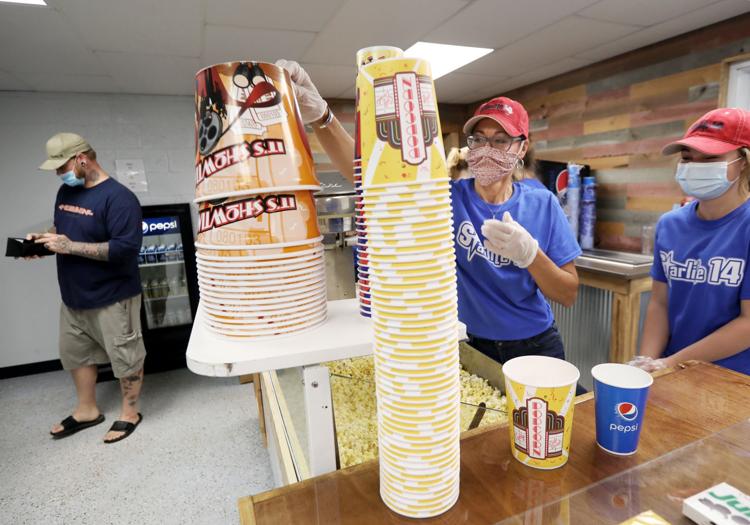 Starlite 14 drive-in theater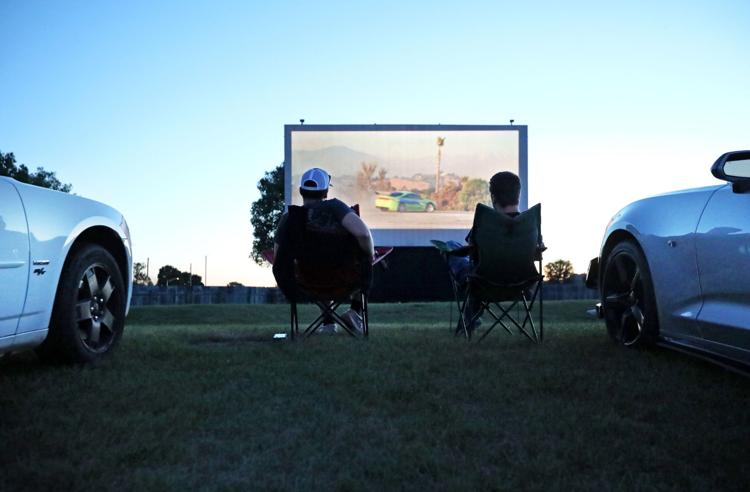 Masks to be required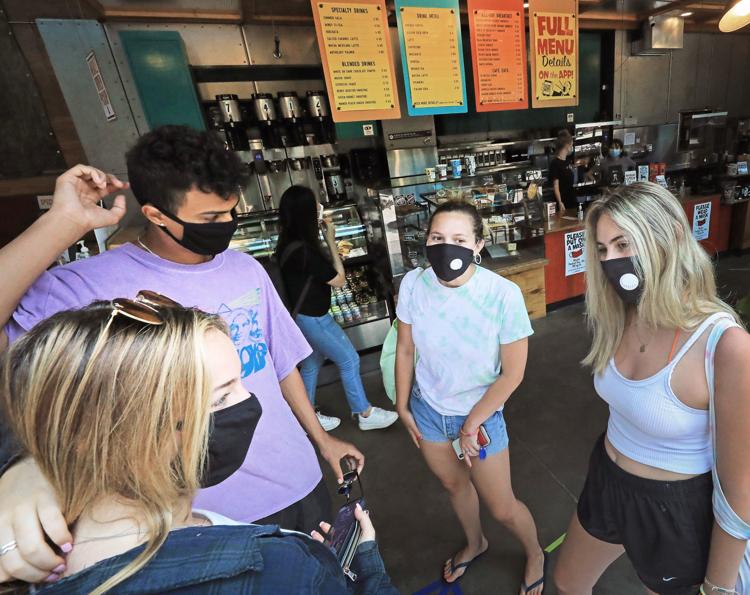 News conference on masks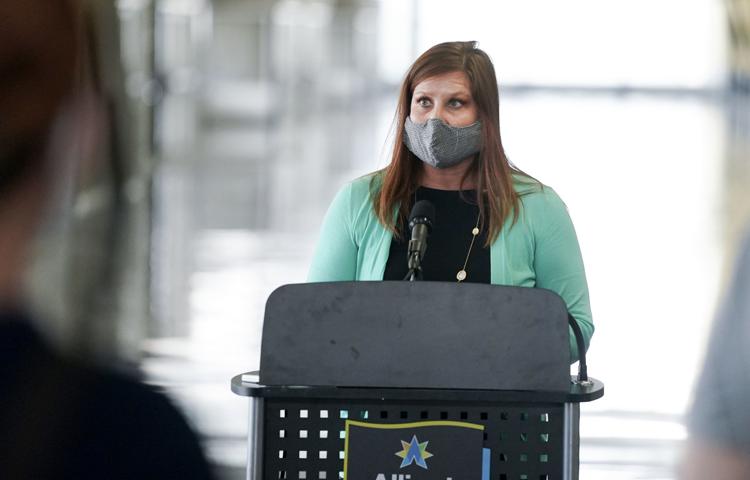 Covid cleaning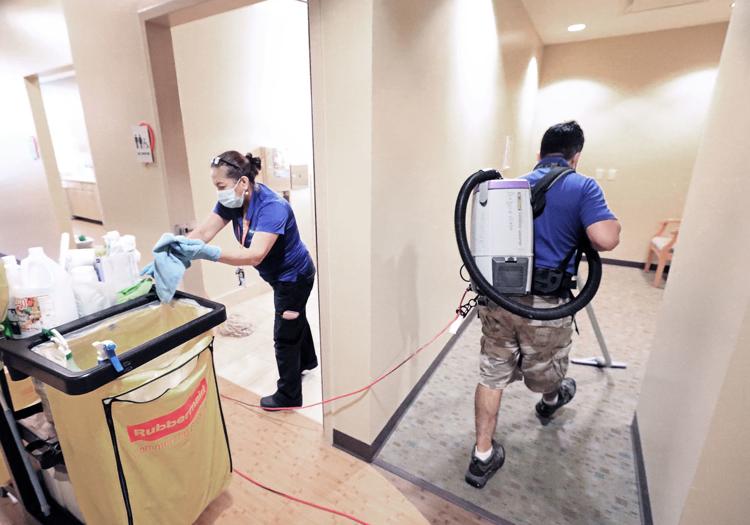 Bar closings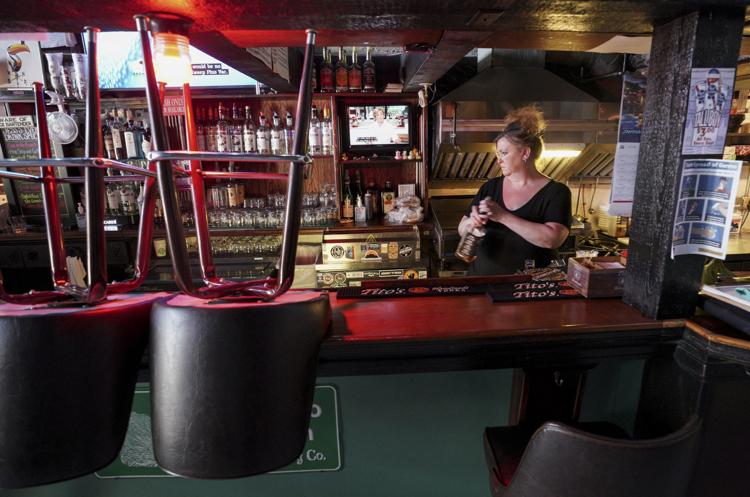 Homeless camps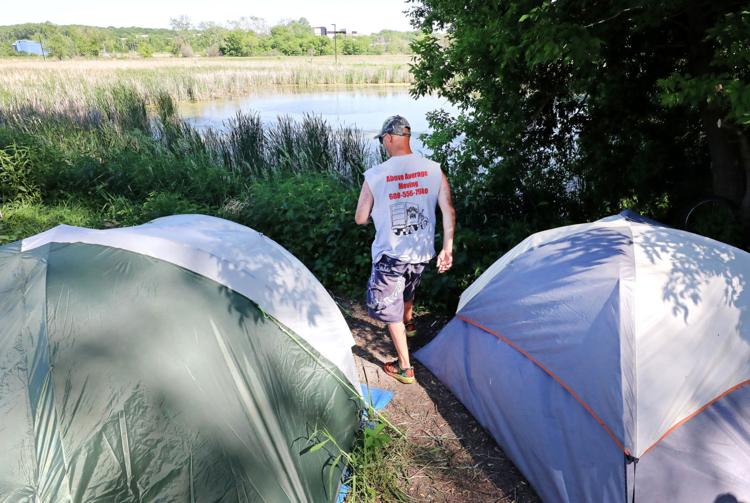 Homeless camps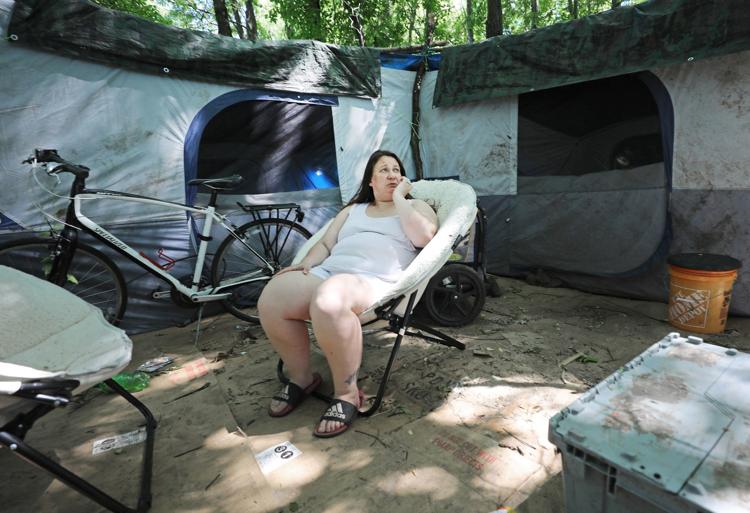 Testing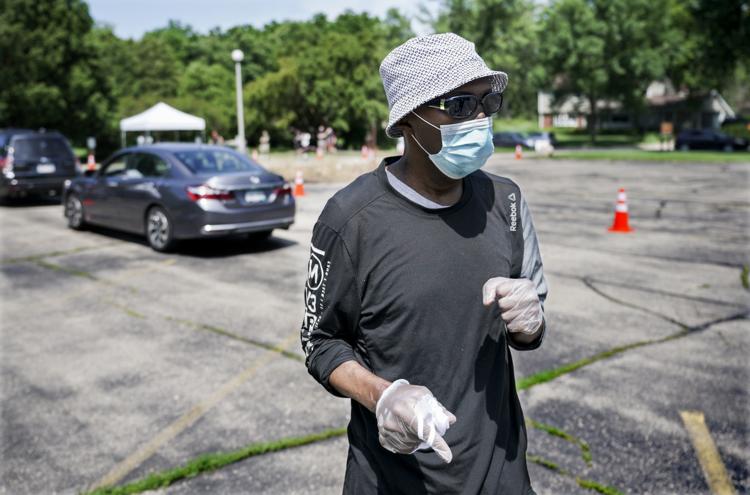 Testing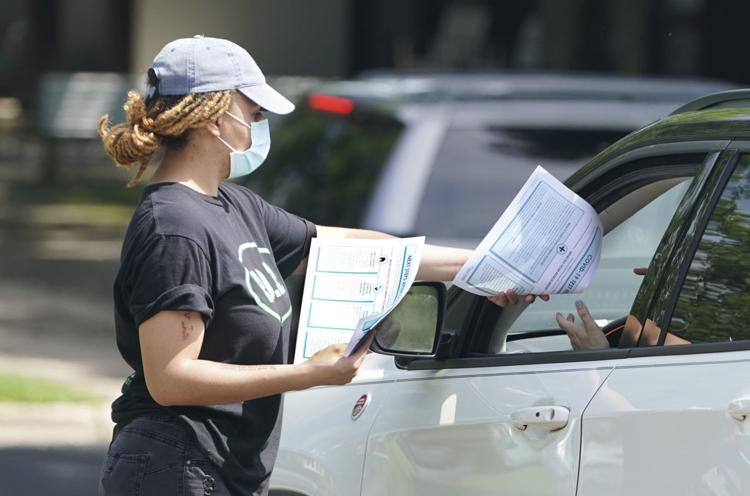 Virus testing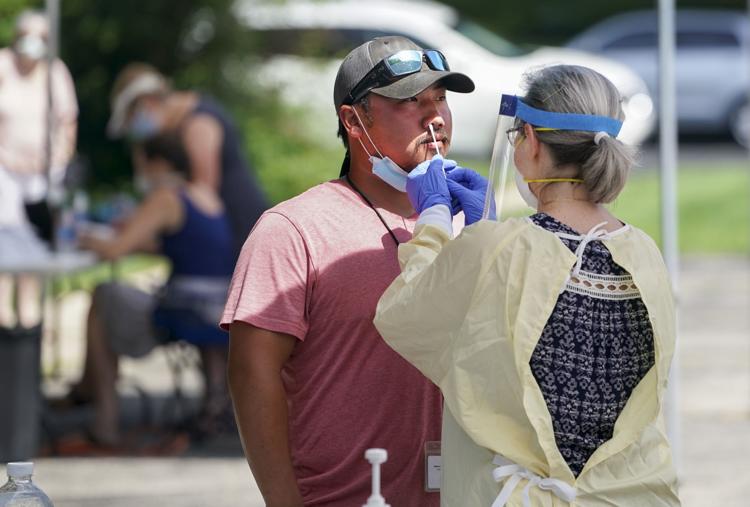 Henry Vilas Zoo reopens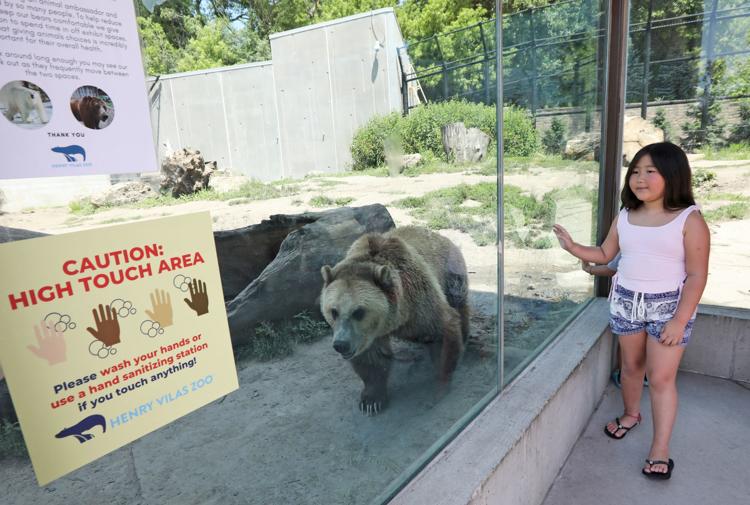 Union Terrace reopening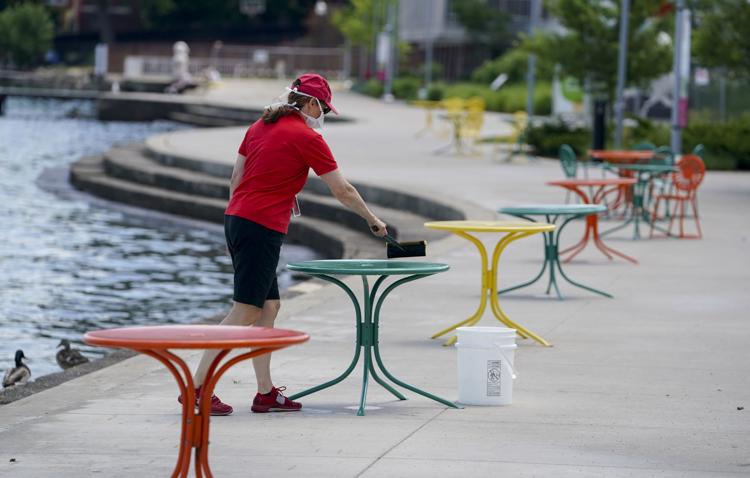 A Day to Remember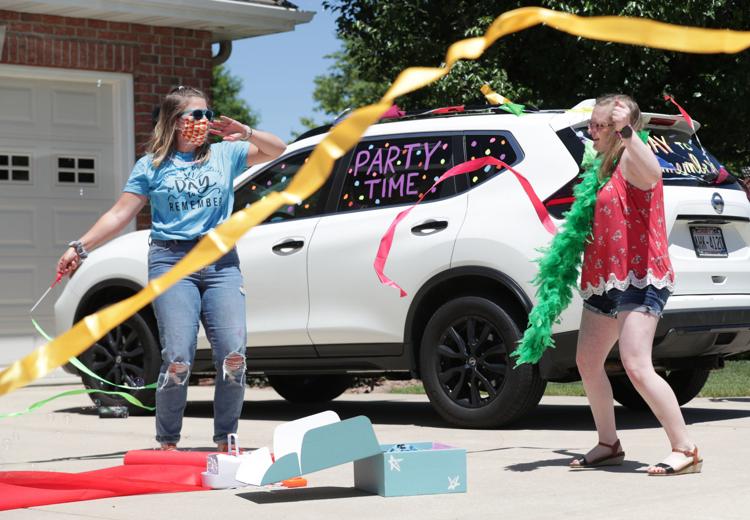 West High grads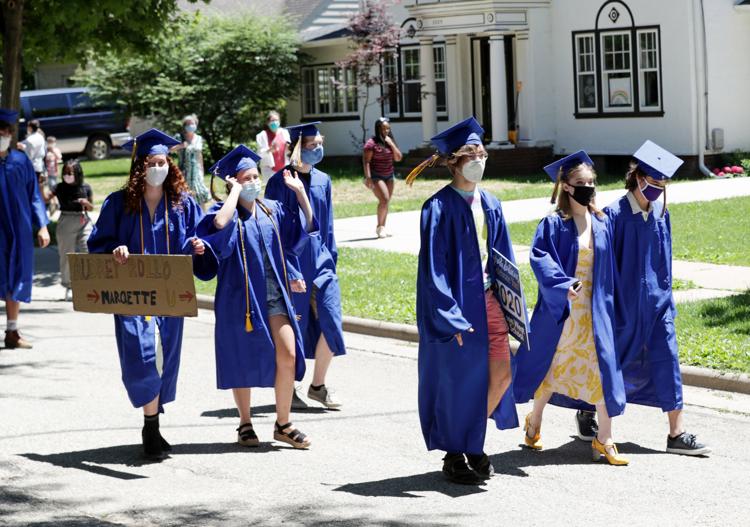 Pool openings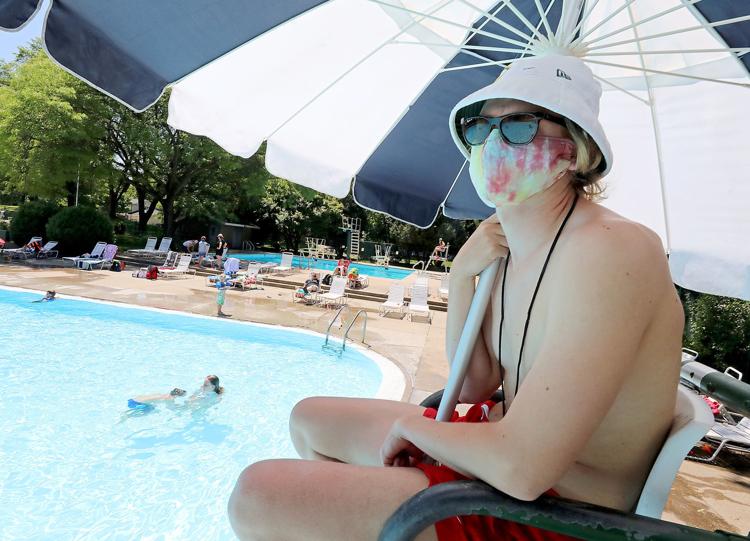 Grads on the Yahara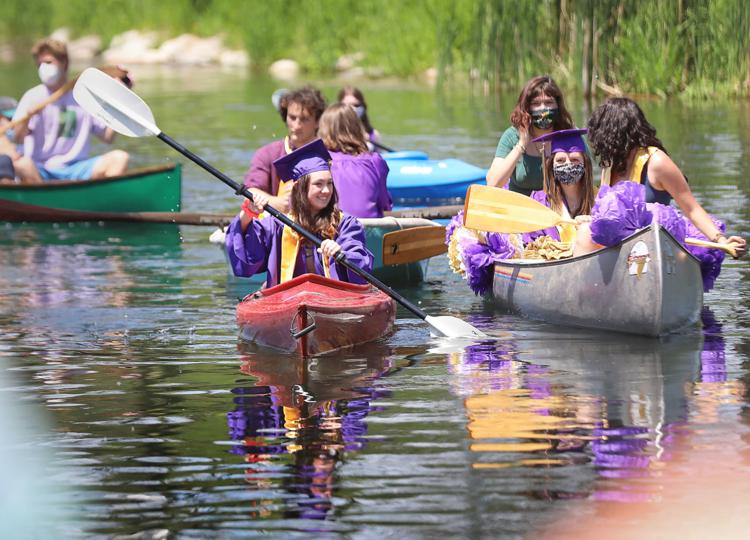 Fifth-grade graduation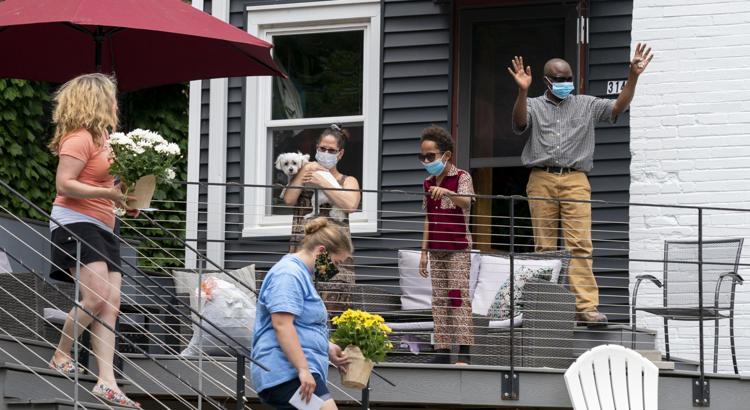 Tribes battling steep losses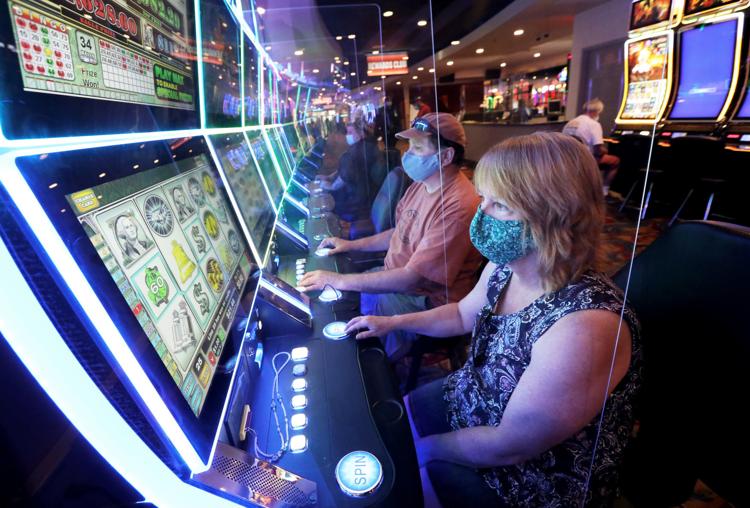 COVID-19 openings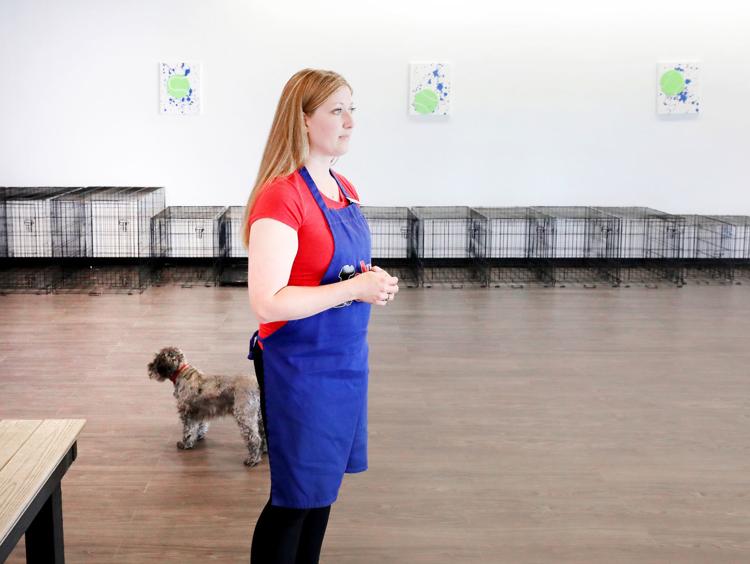 Picking up belongings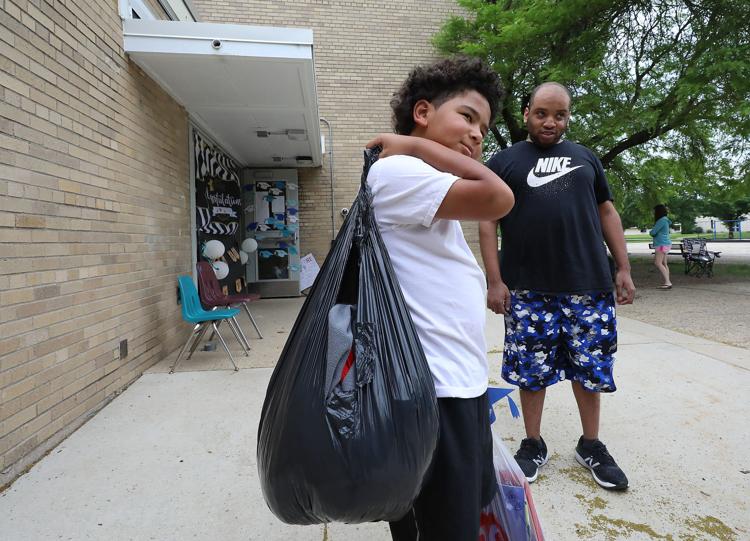 Downtown Businesses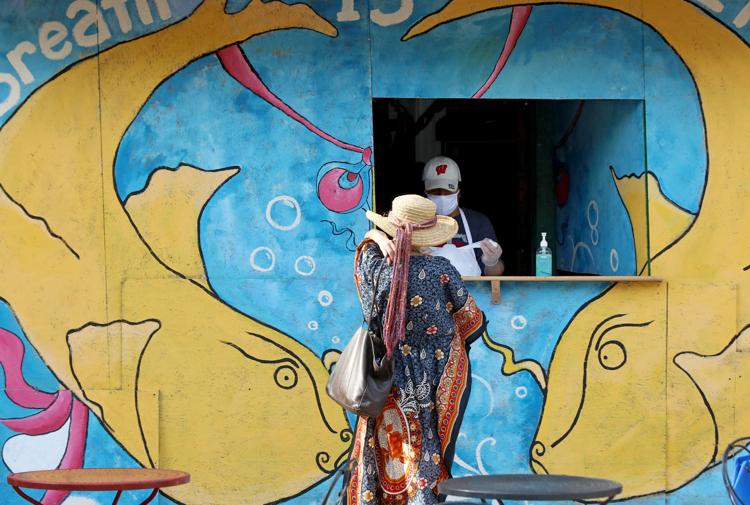 Covid transportation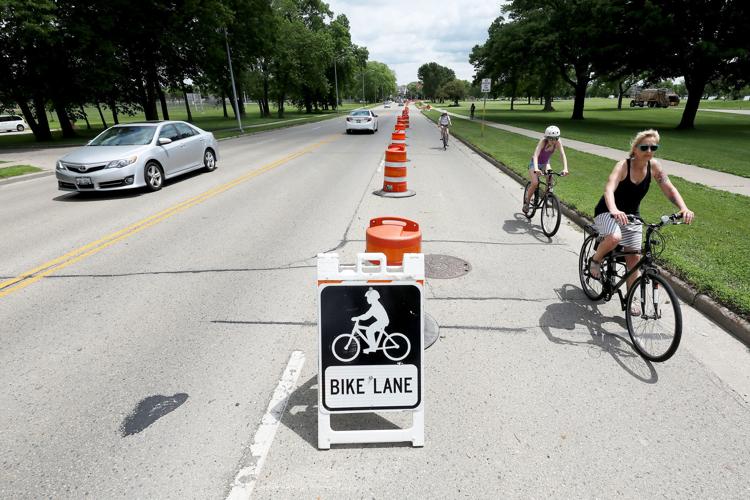 Church capacities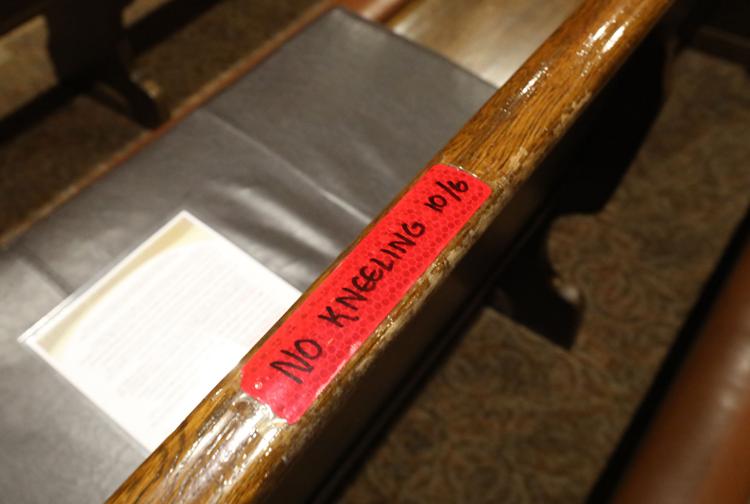 Church capacities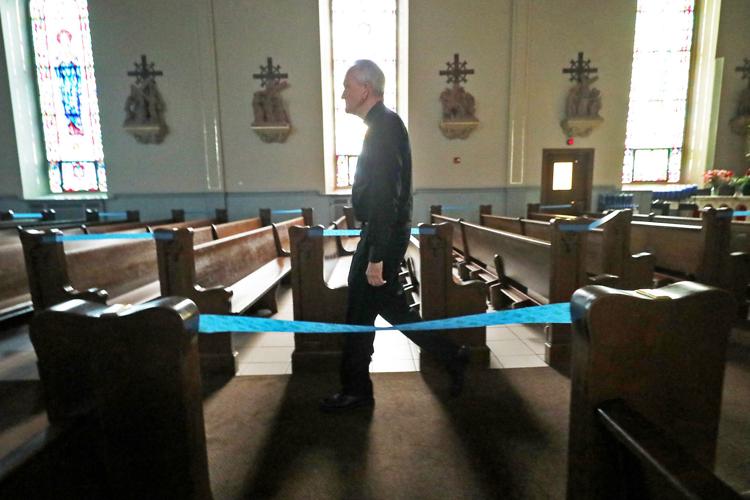 Prepping for reopening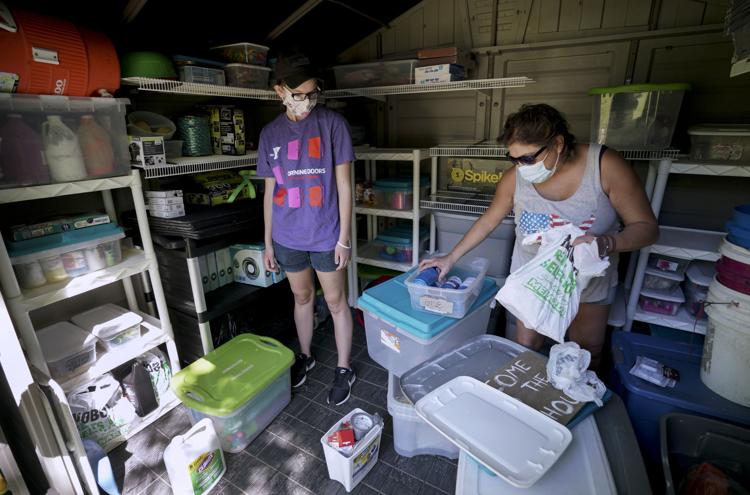 Warner Park - screening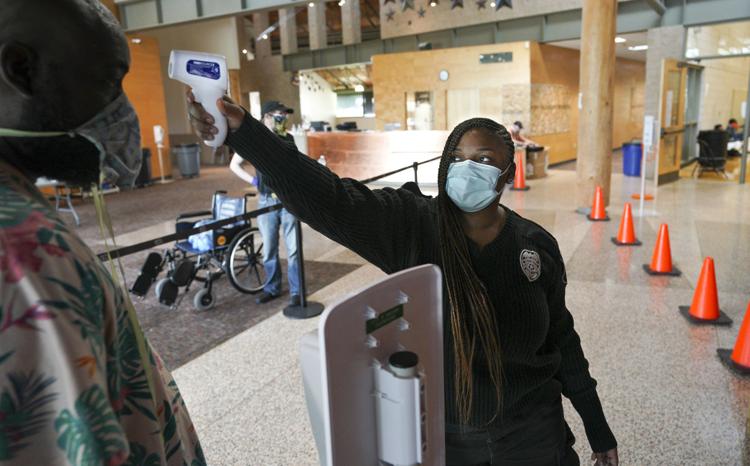 Outdoor Dining East Main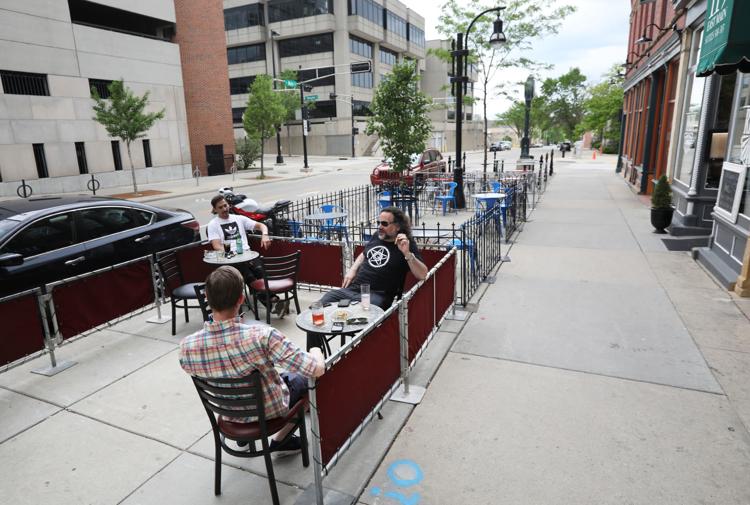 Spacing out customers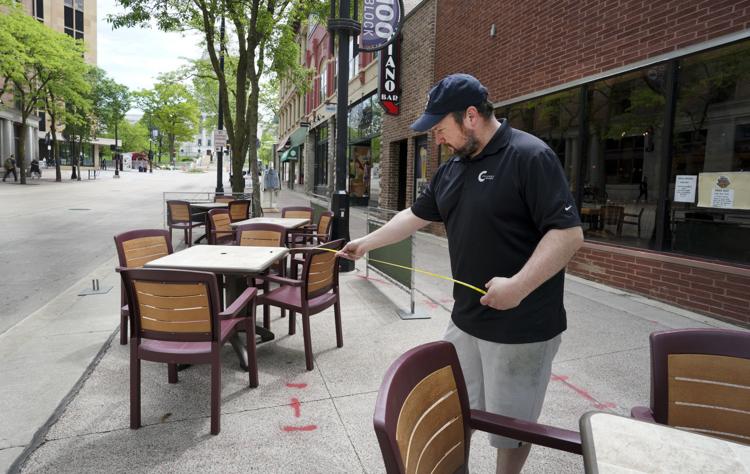 Getting a tattoo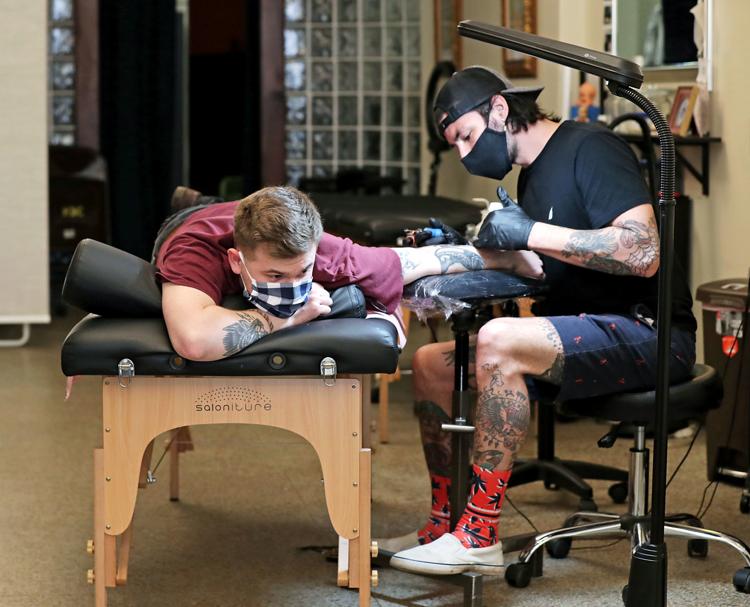 Memorial Day ceremony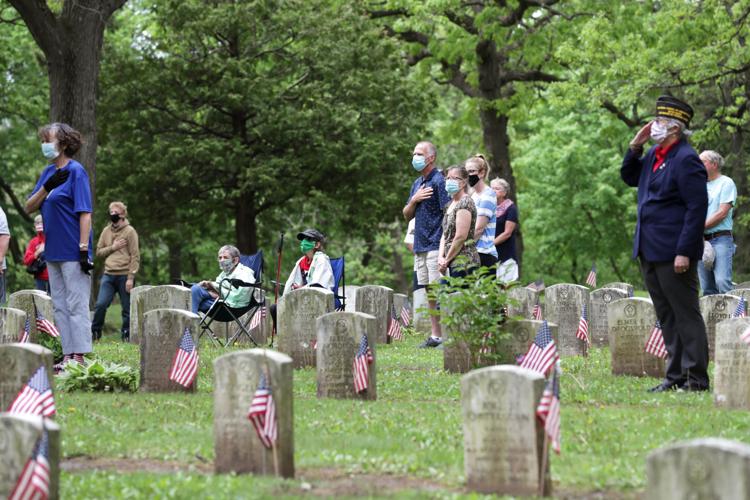 Memorial Day weekend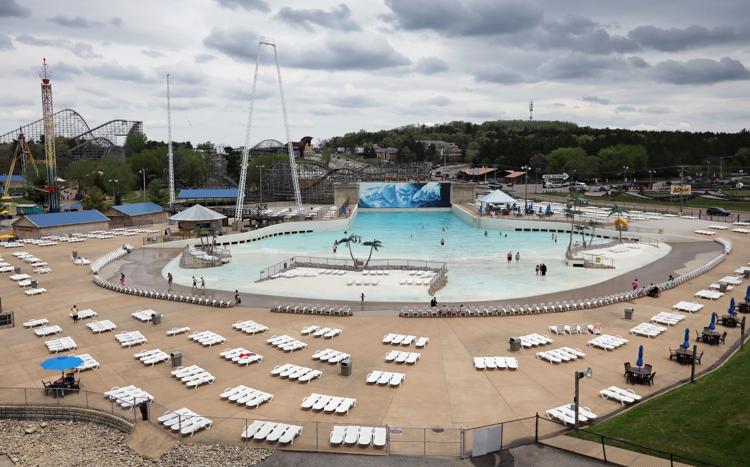 Tom Diehl, Tommy Bartlett Show not opening 2020, State Journal photo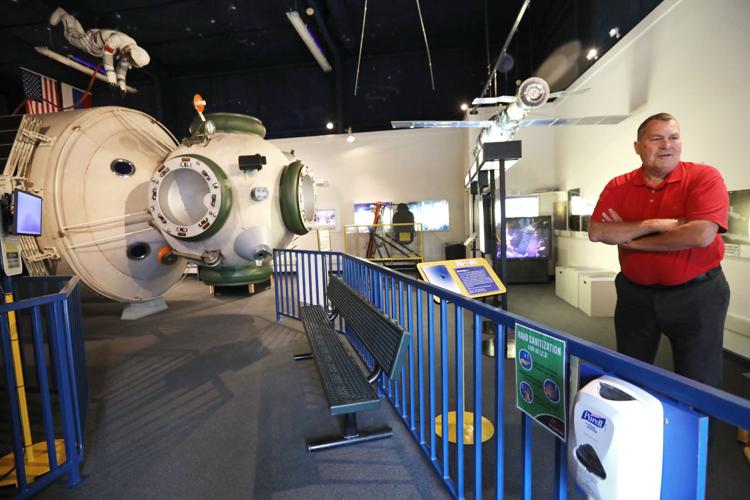 Salons Opening
Fitness openings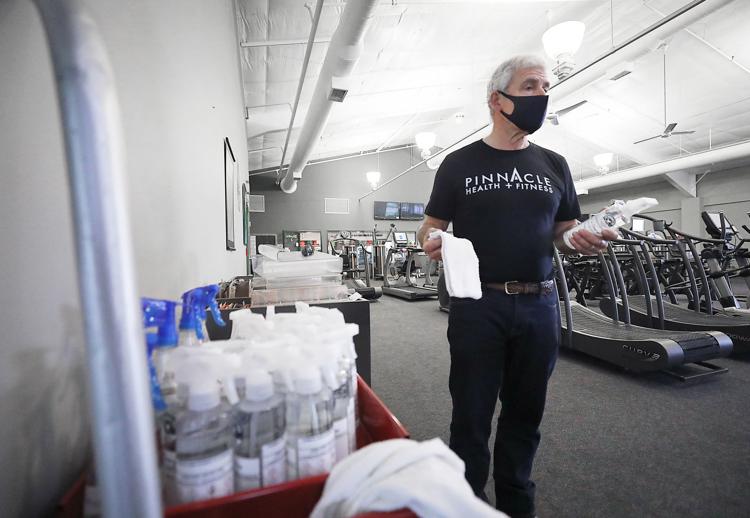 Duck Pond Drive-In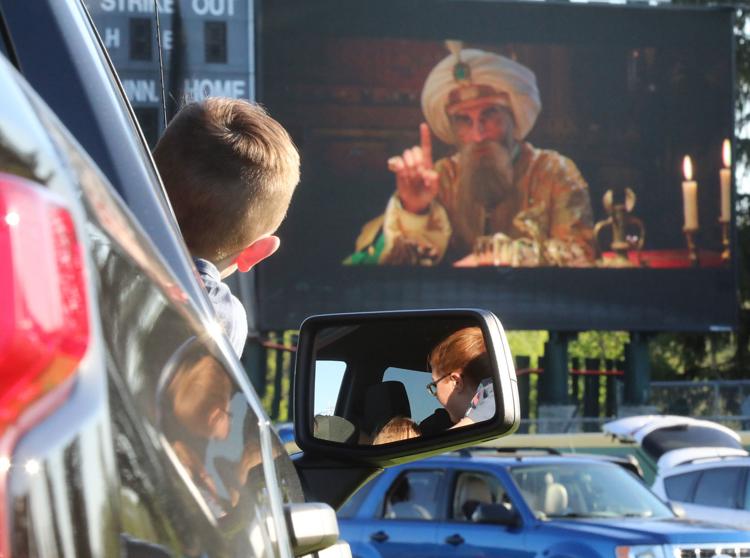 Memorial Union crowd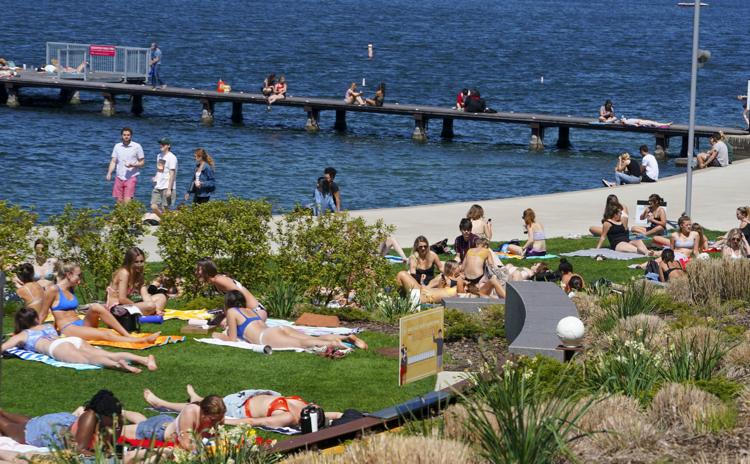 Child care at YMCA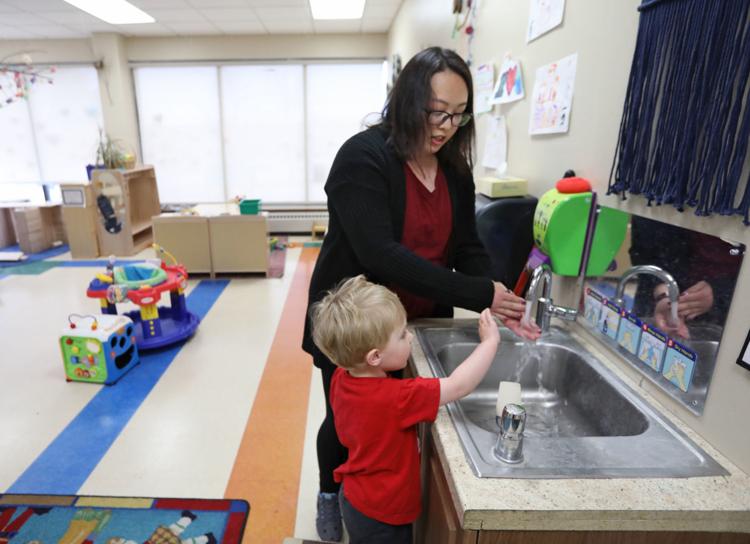 Bikers on Arboretum Drive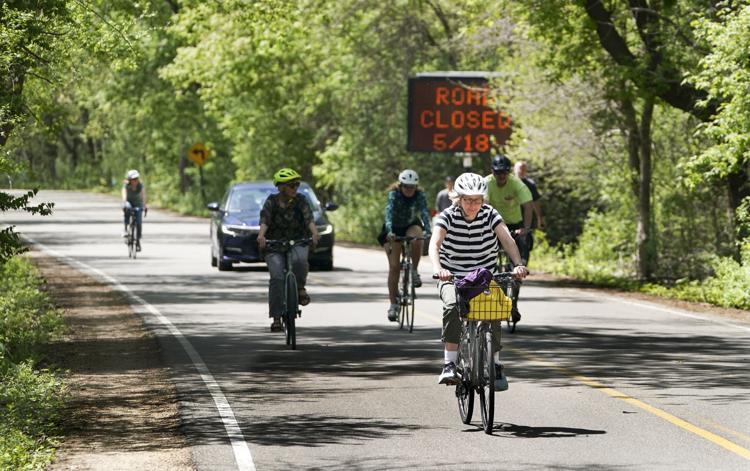 Brittingham Boats
Restaurant open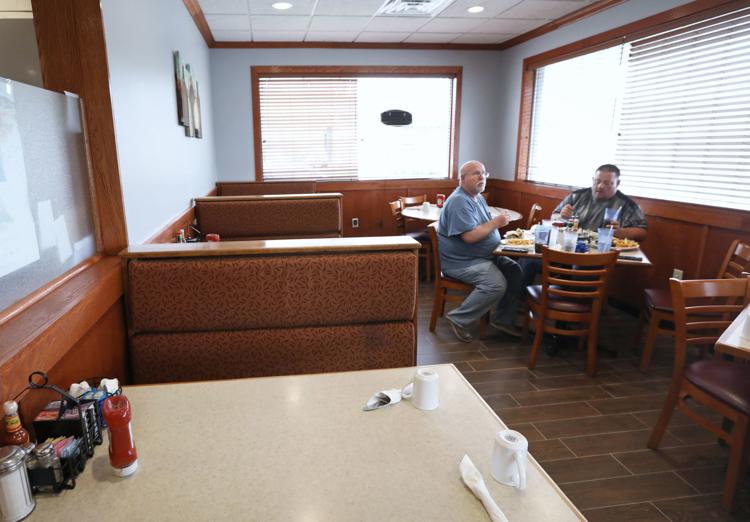 COVID-19 businesses reopen
Restaurant, bars reopen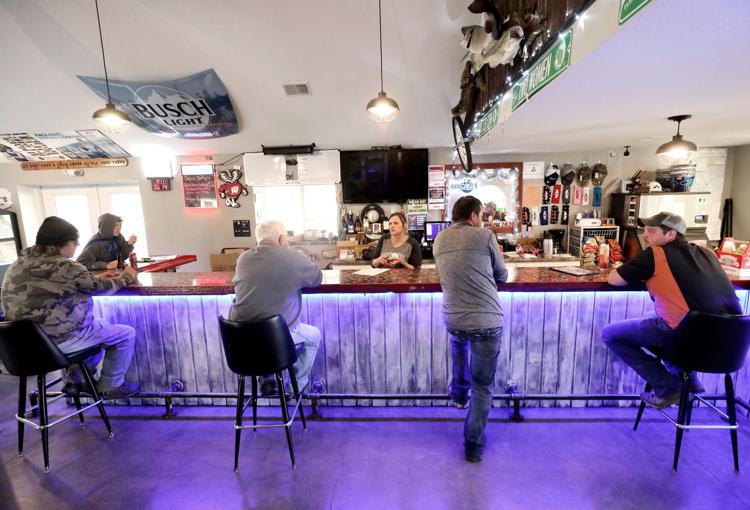 Dentist with patient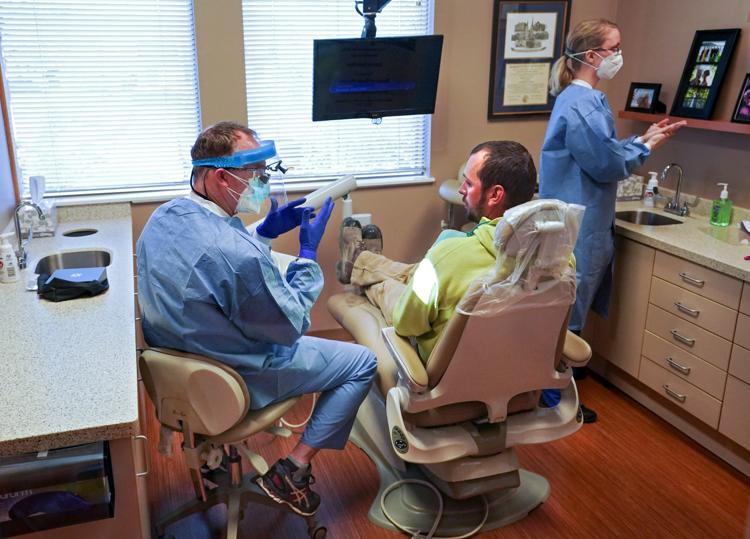 Dane County institutes order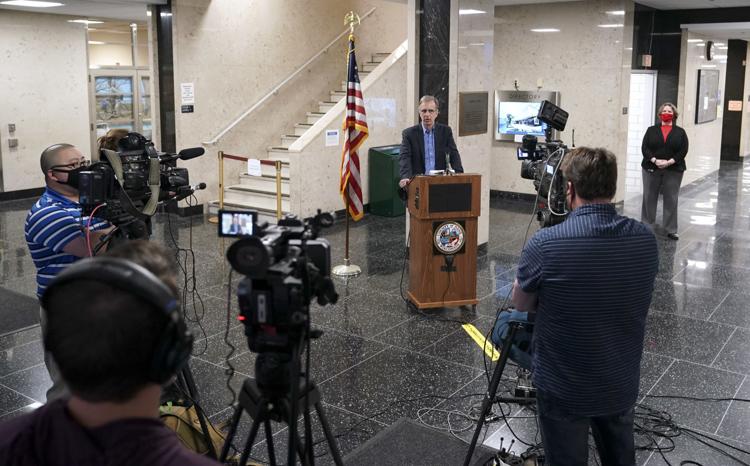 Carry-out food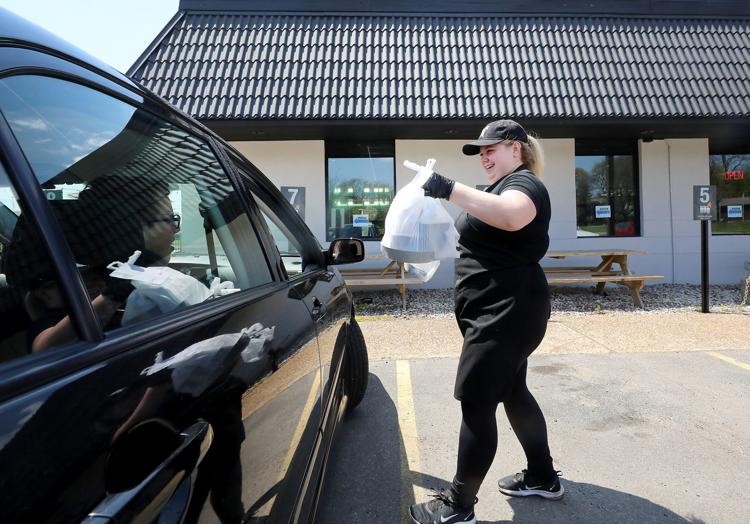 Small retailers reopening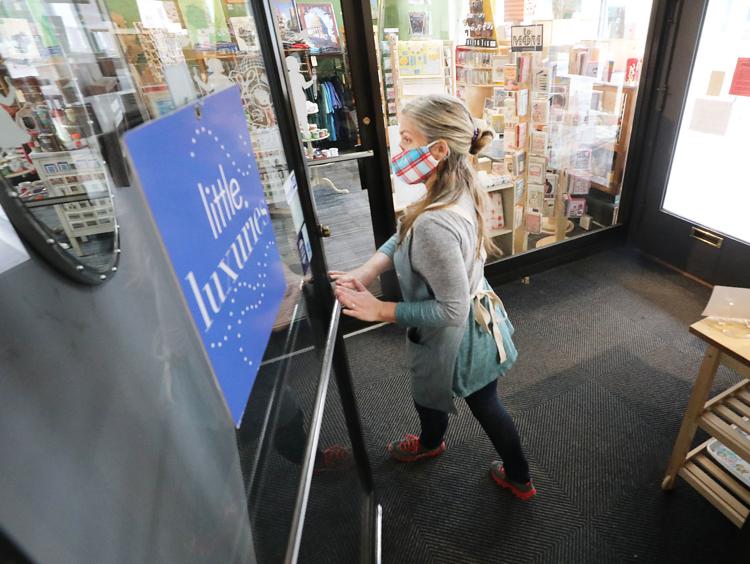 Shoe store reopening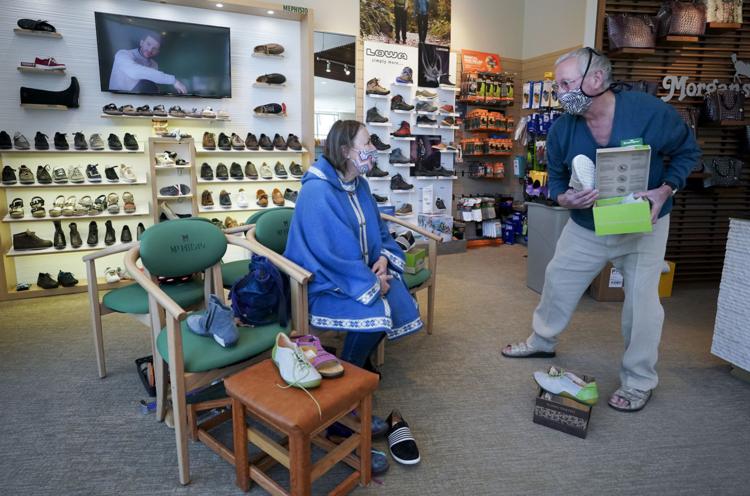 COVID 19 testing site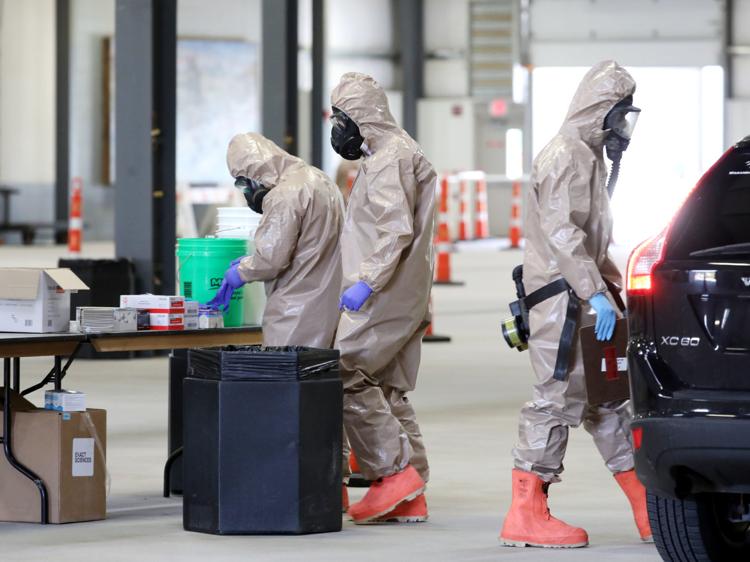 COVID 19 testing site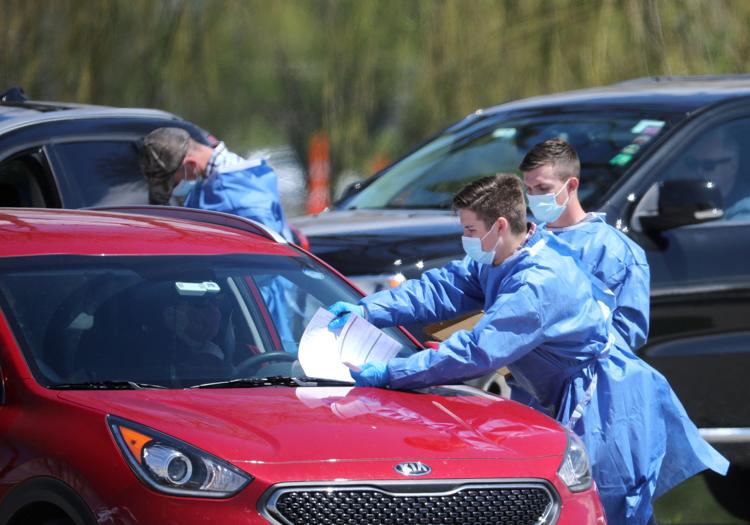 UW-Madison virtual graduation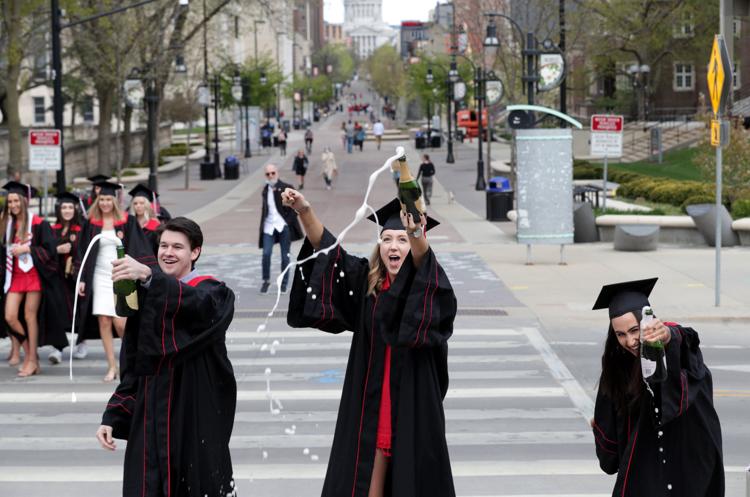 Monona Library Curbside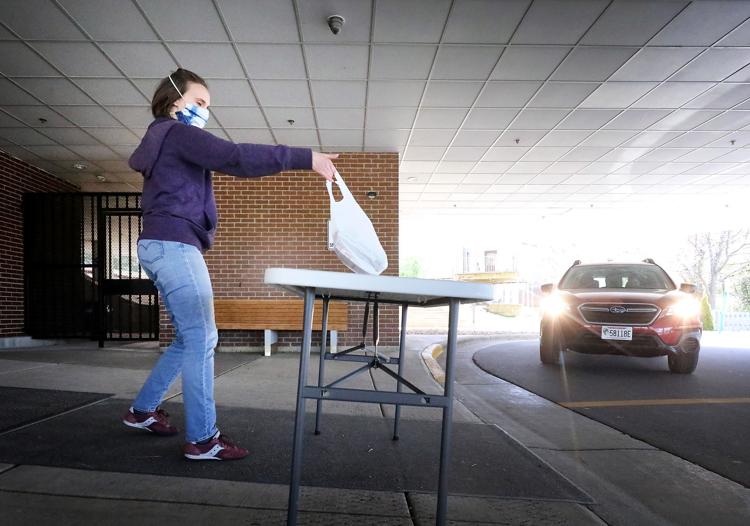 COVID-19 meat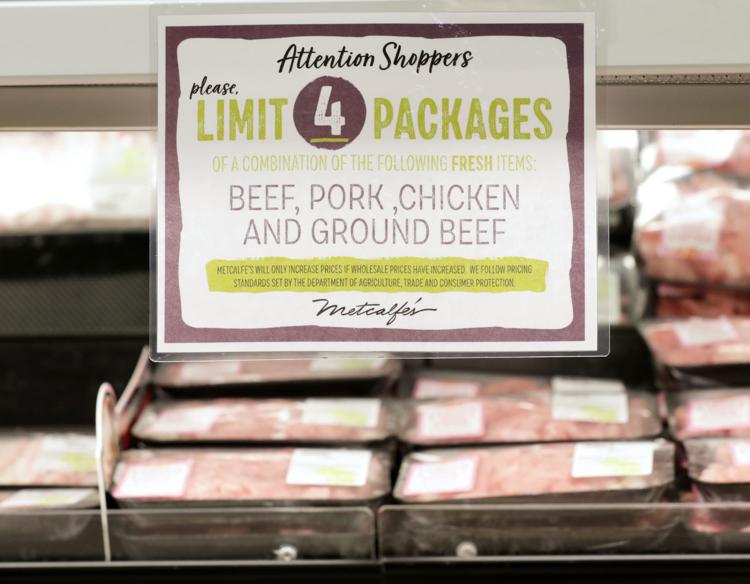 Homeless in parks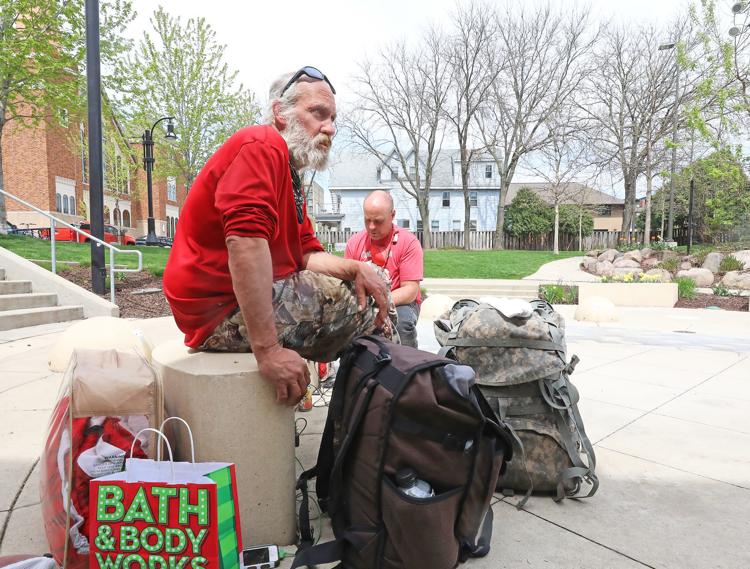 UW Commencement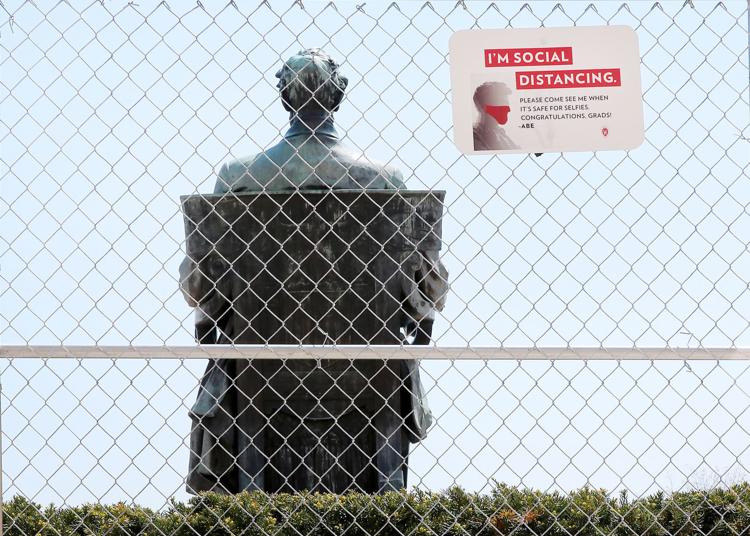 River Food Pantry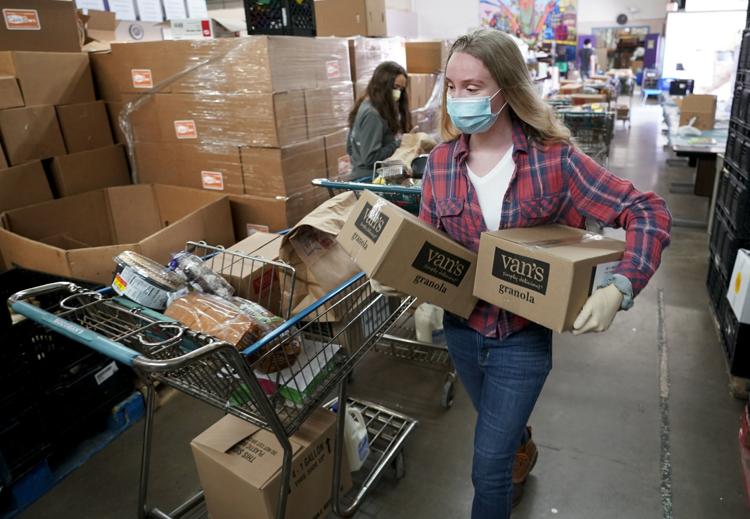 Dane County tourism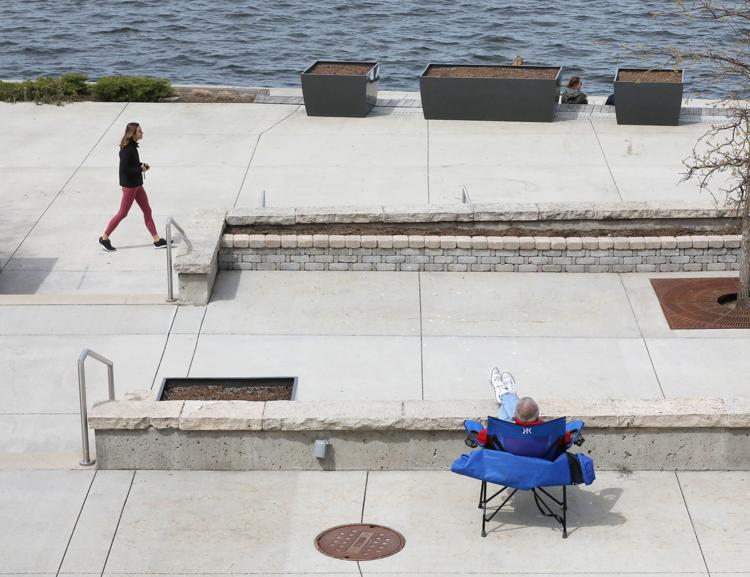 "Outside Looking In: A Drive-Thru Exhibition"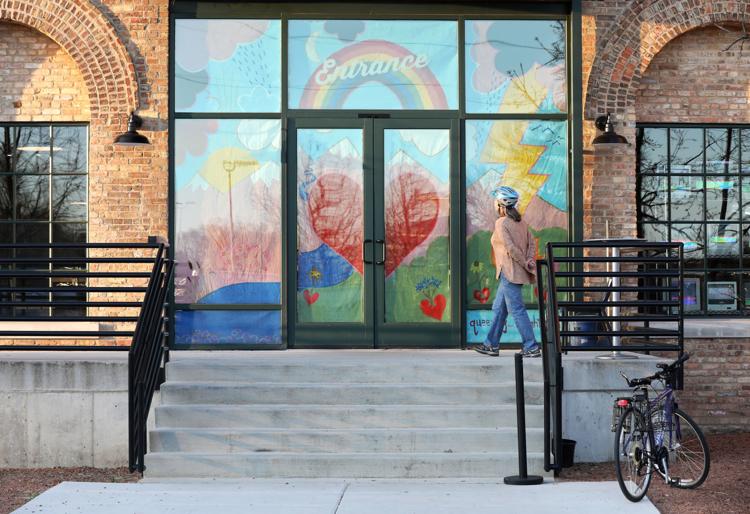 COVID-19 Menards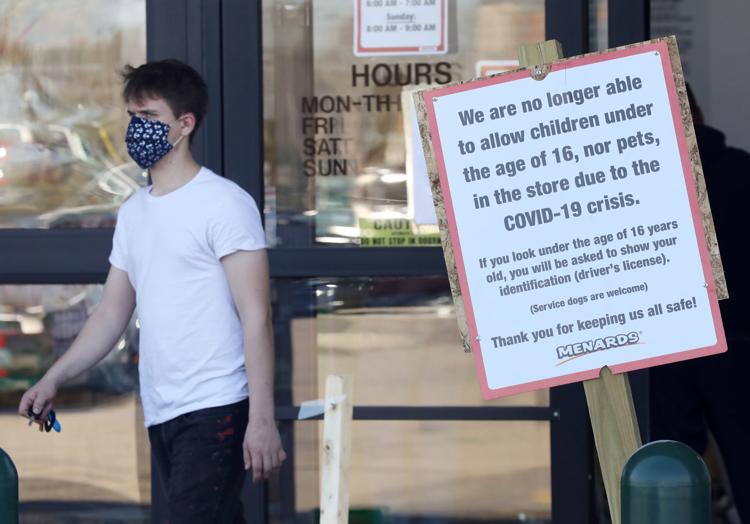 Covid Assembly Hearing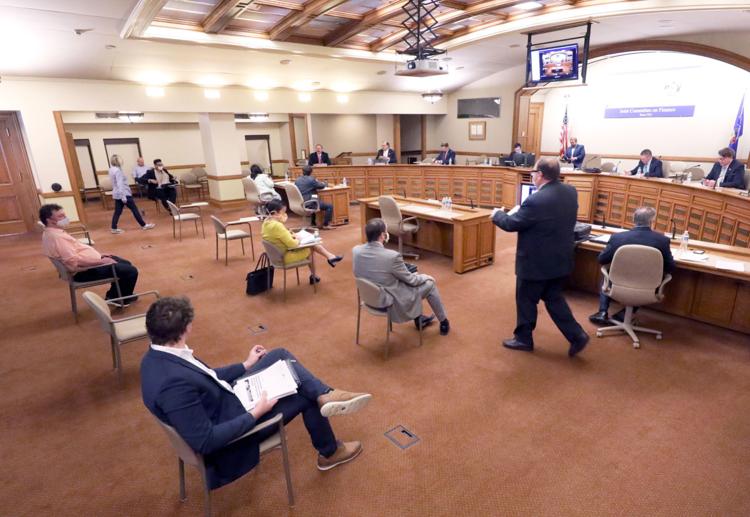 UW furloughs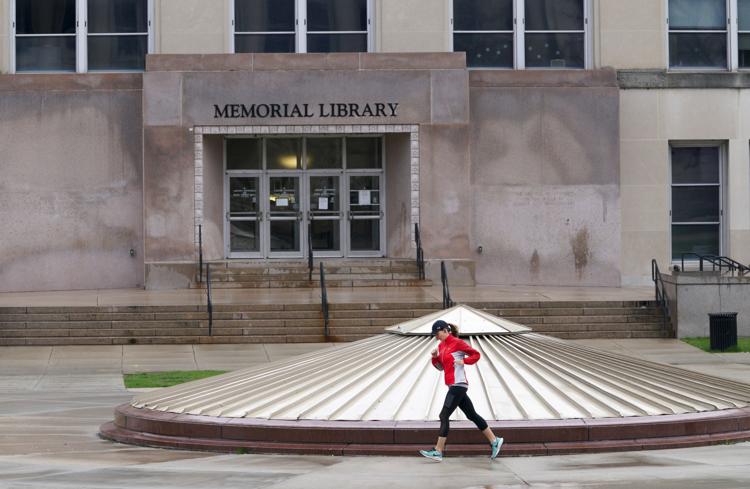 Stay safe, Badgers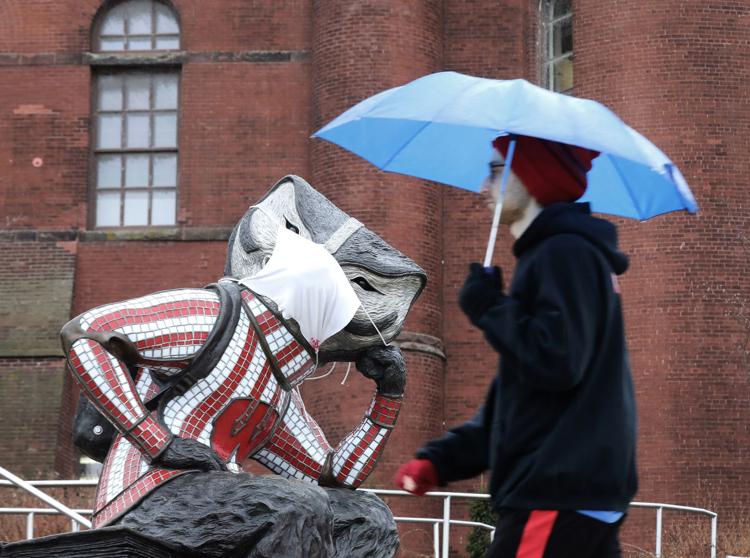 Celebrating 103 - From a distance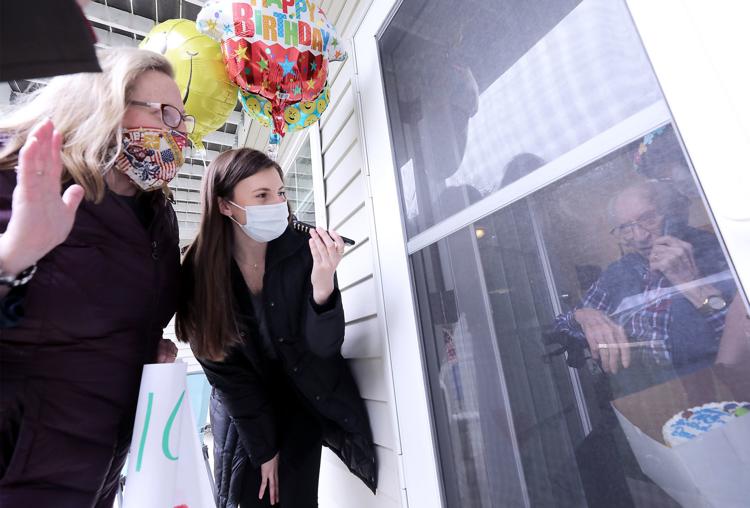 COVID-19 protest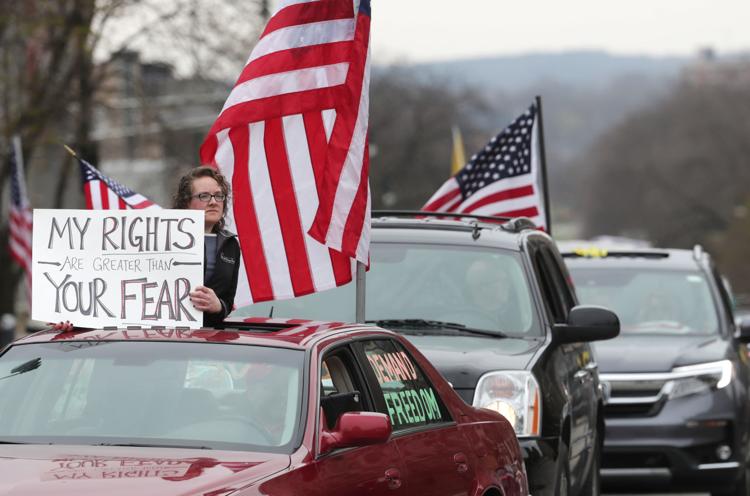 COVID-19 candle installation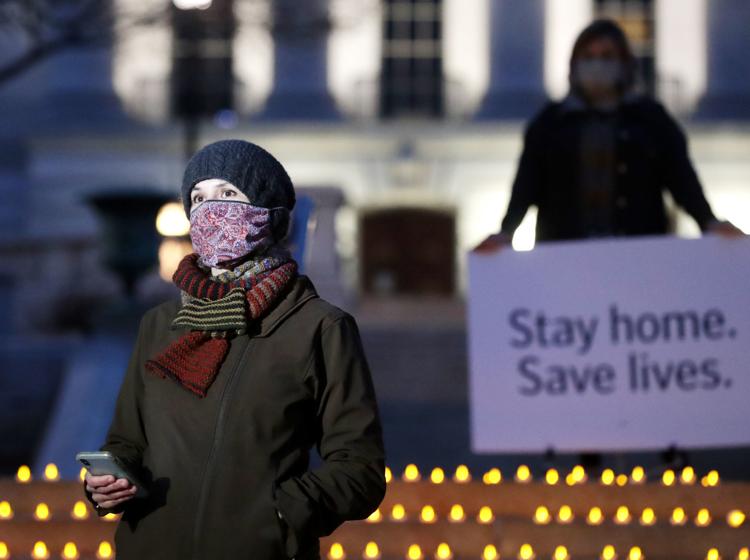 COVID-19 candle installation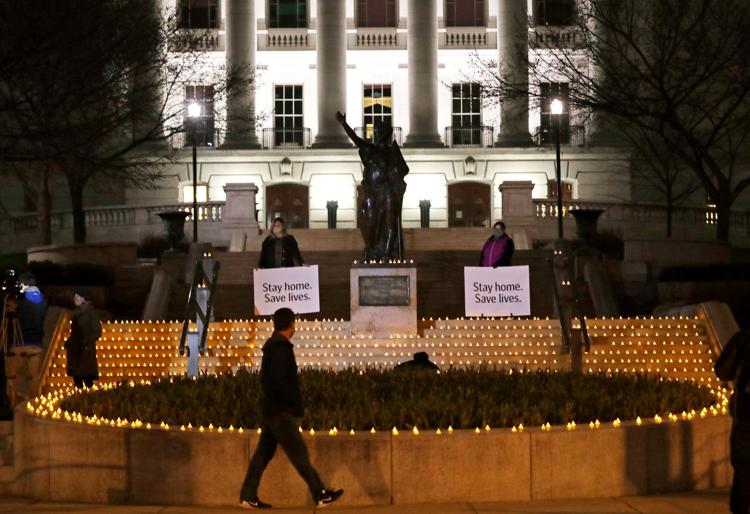 A fishing opener amid COVID-19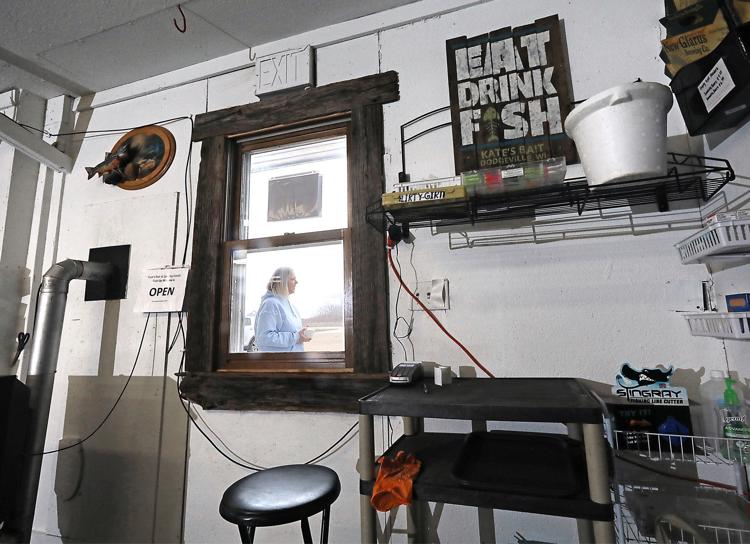 COVID-19 UW-Madison students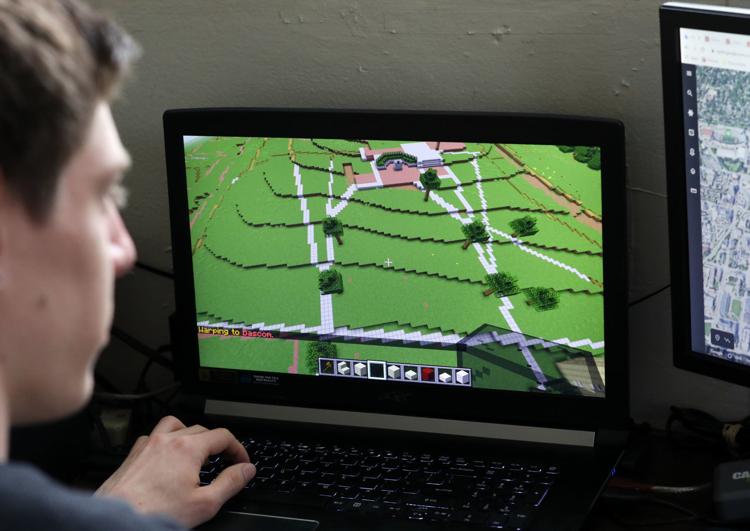 Covid Public Employees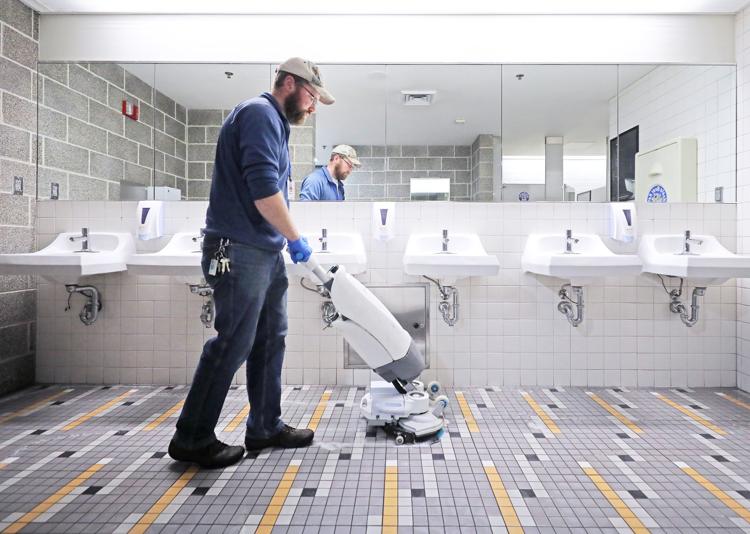 Act of Appreciation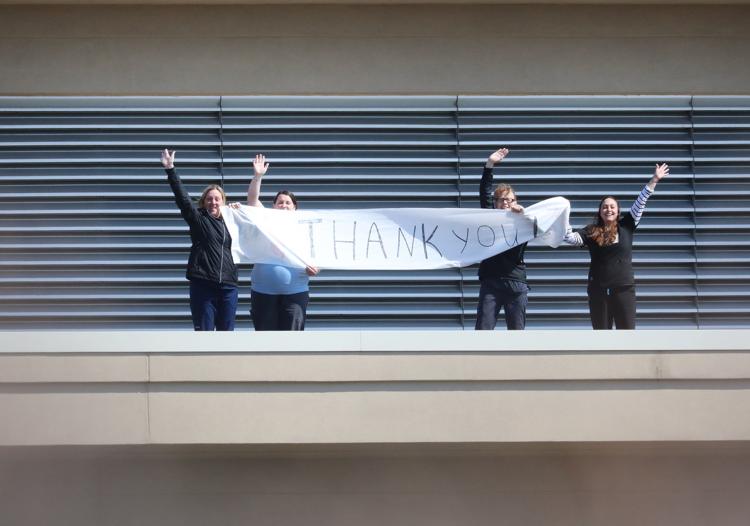 Brazelton with video screen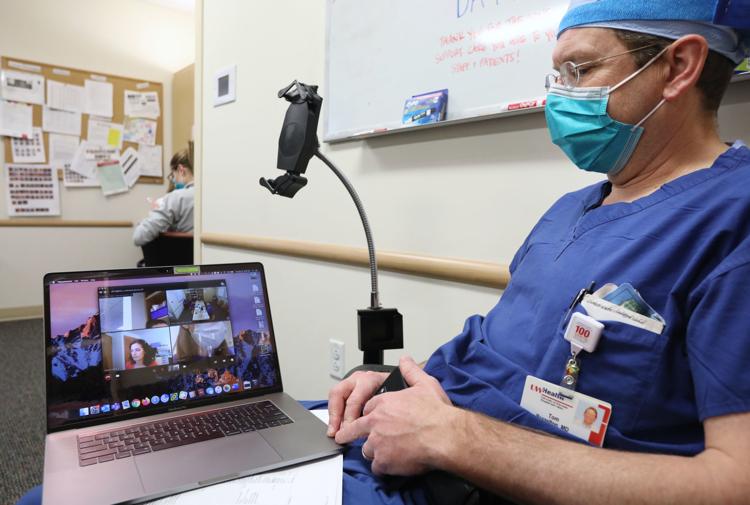 Saris stays busy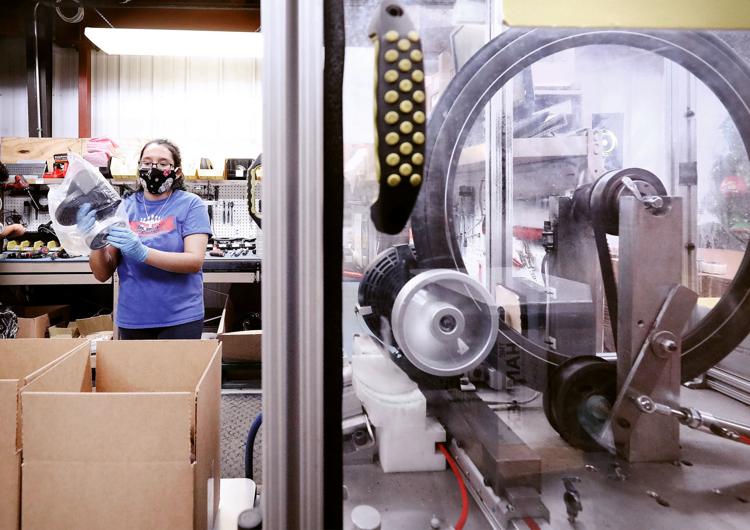 Absentee ballots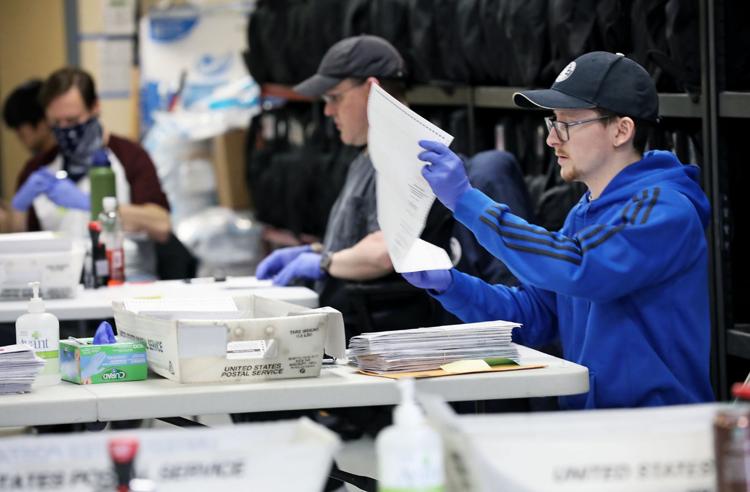 UW Covid Testing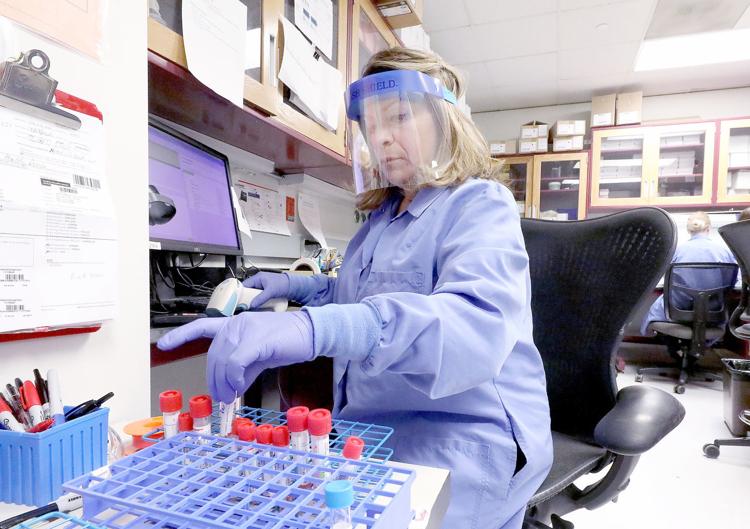 Covid State Parks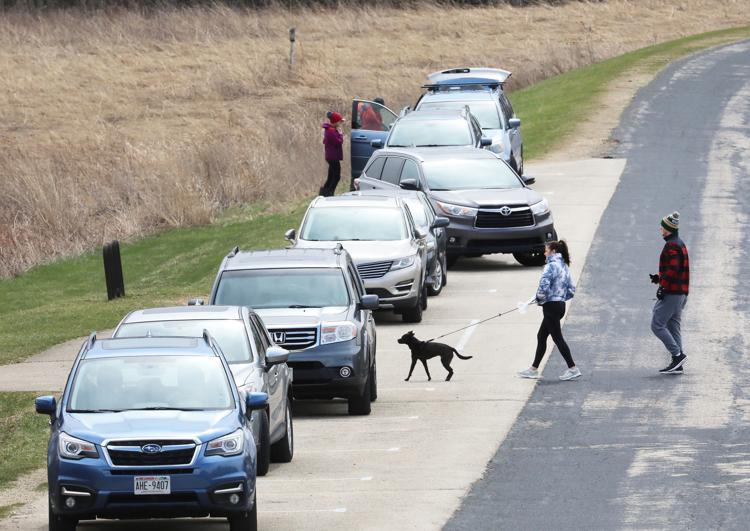 Easter baskets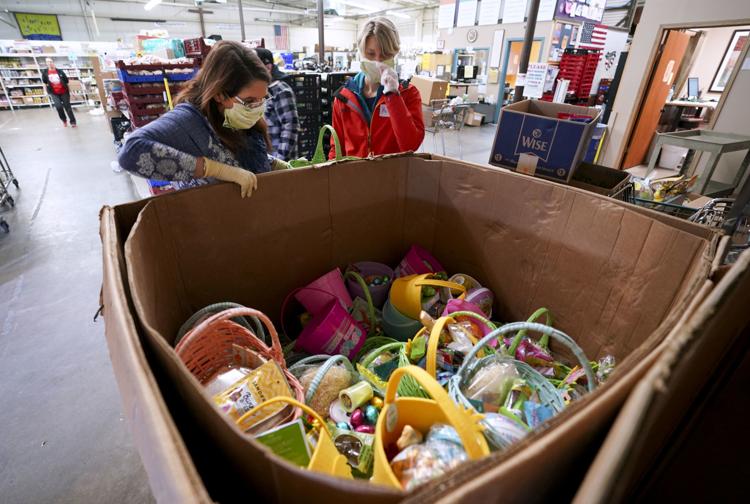 As social distancing progressed into an official order to stay in our homes, Madison has started to look more like an empty shell rather than …
Election Day with COVID-19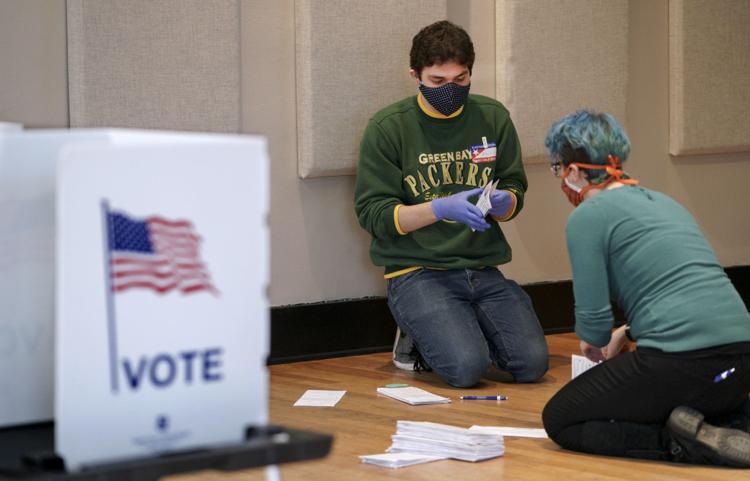 COVID-19 Journaling Project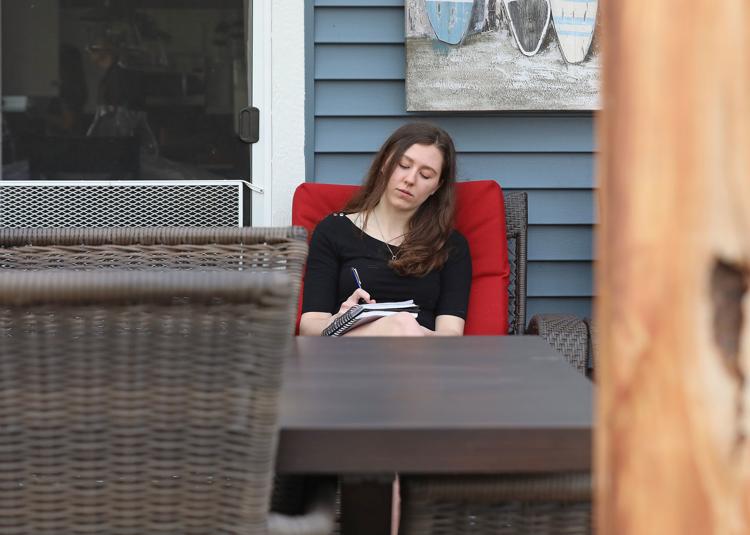 Election Day protest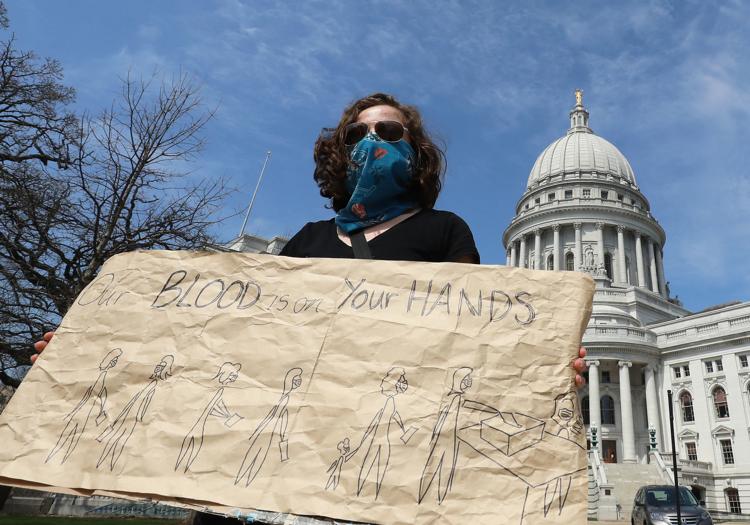 Election Day with COVID-19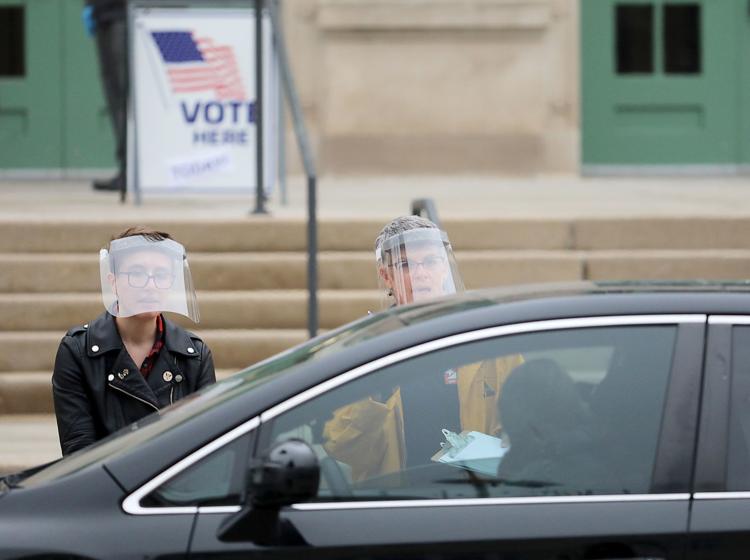 Honoring Essential Workers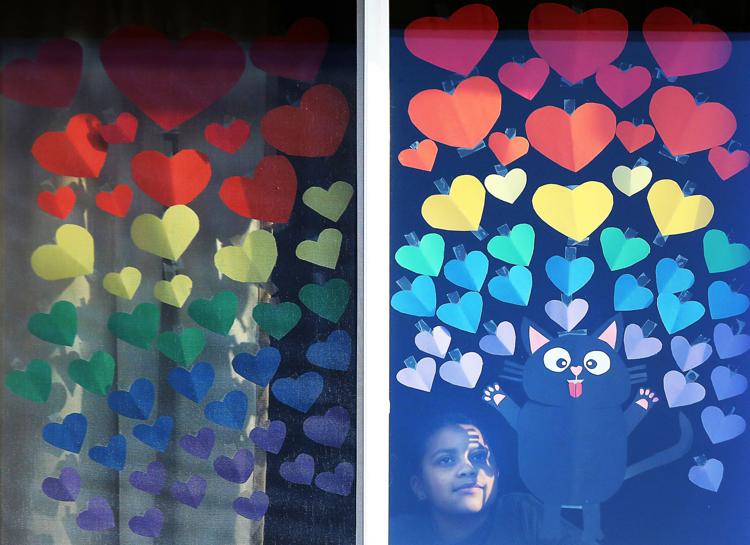 Metro Transit Butler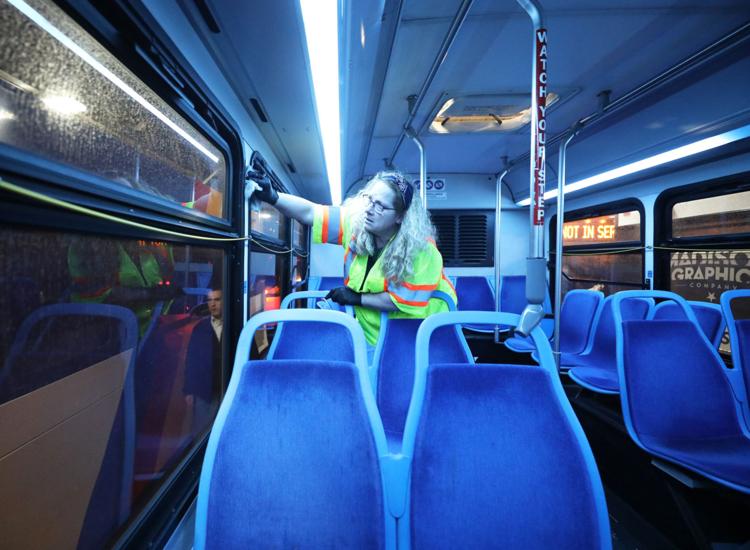 Election set for Tuesday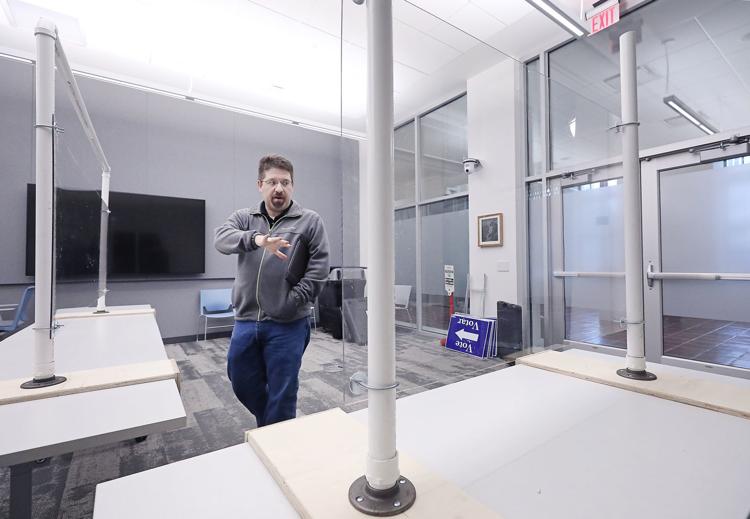 Robots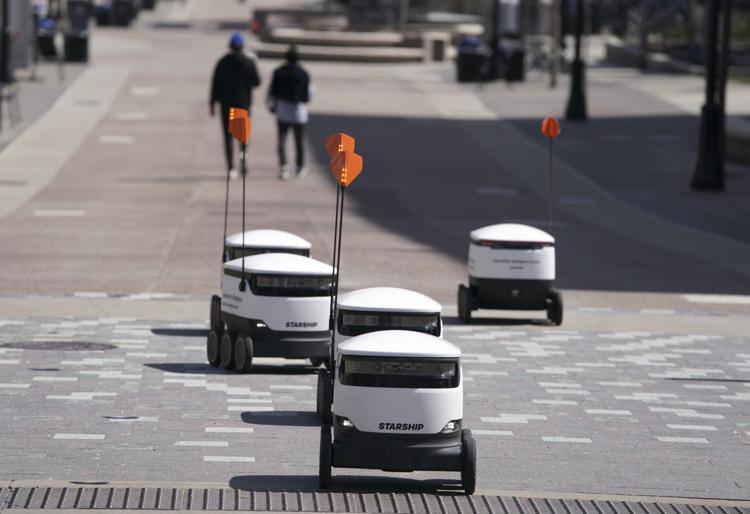 Nolan family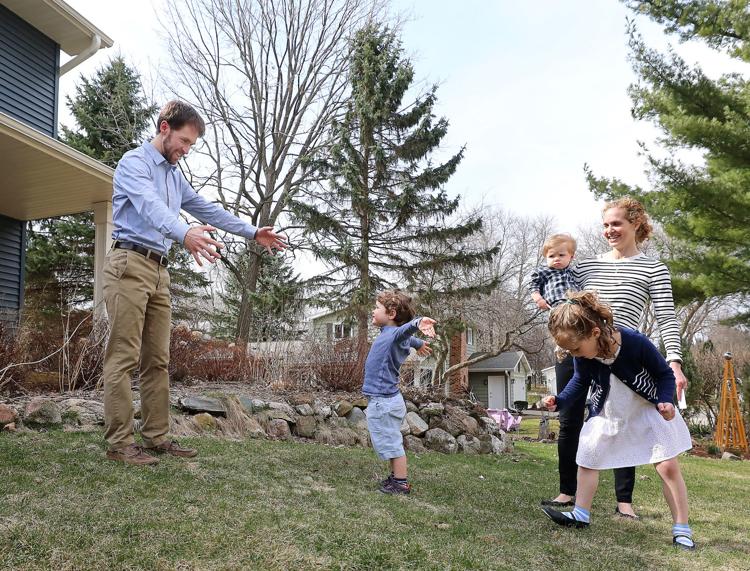 Stressed over closure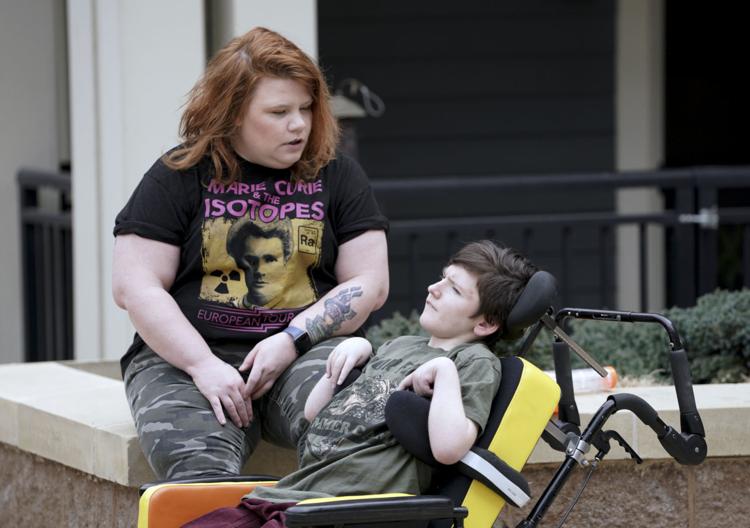 Amy Shircel, former COVID-19 patient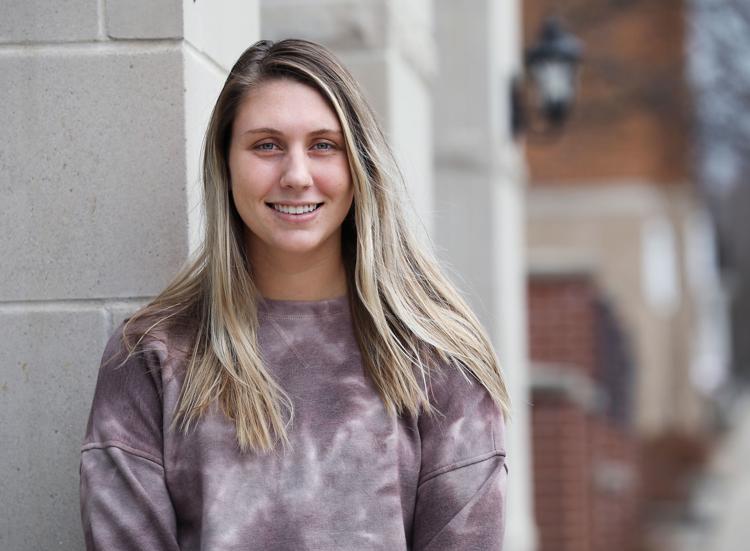 COVID-19 retail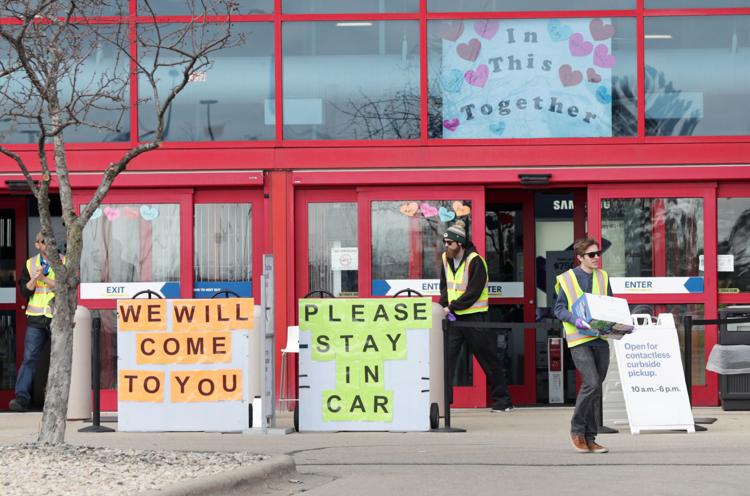 Playground closed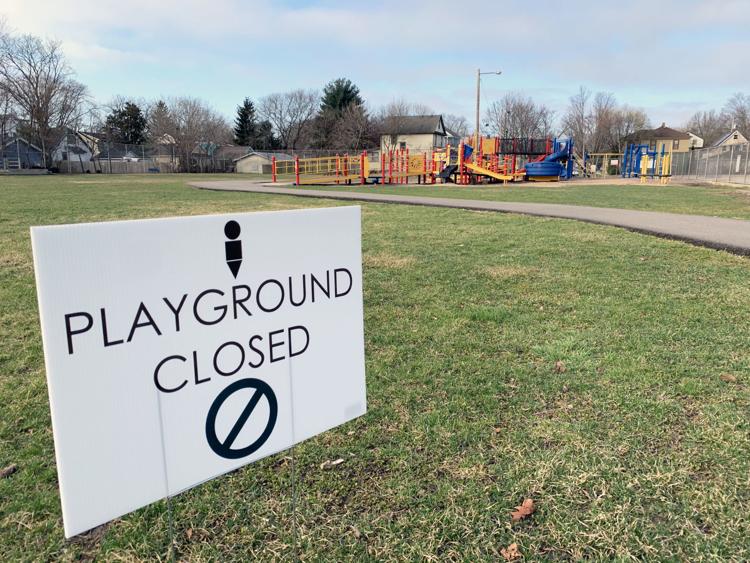 Little Library closed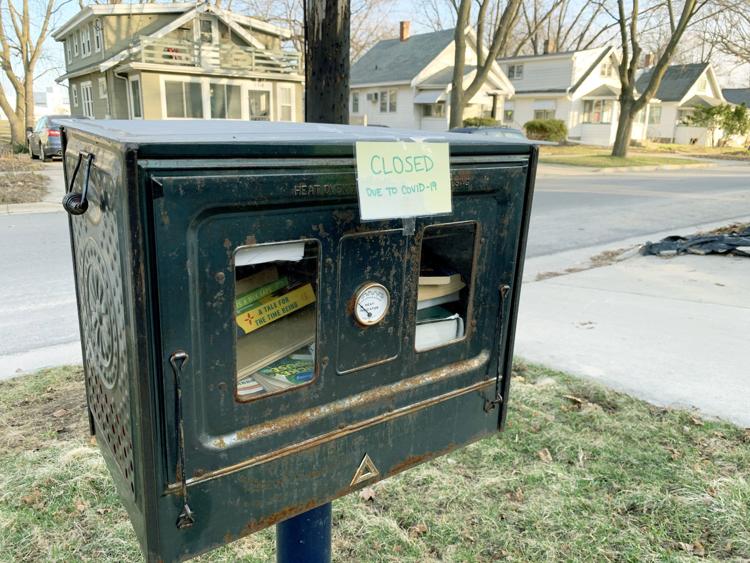 Entryway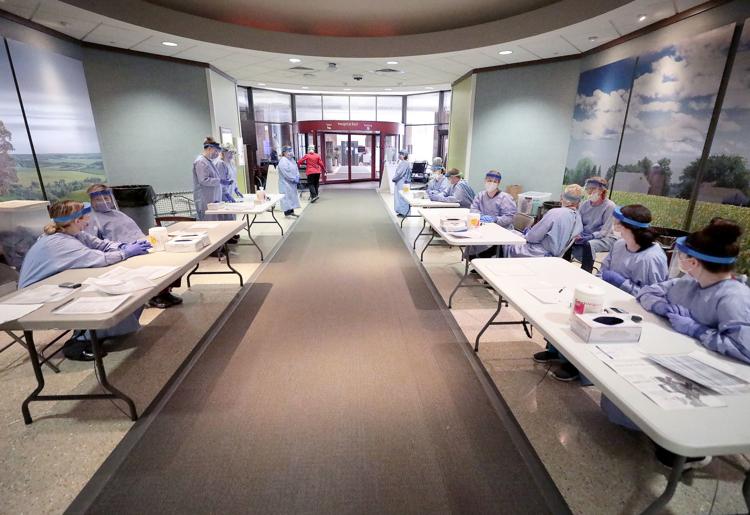 Face shields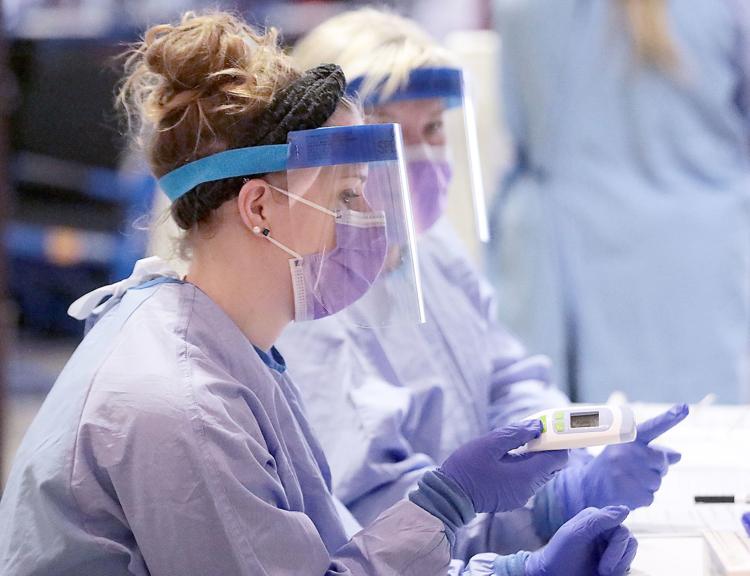 Carwash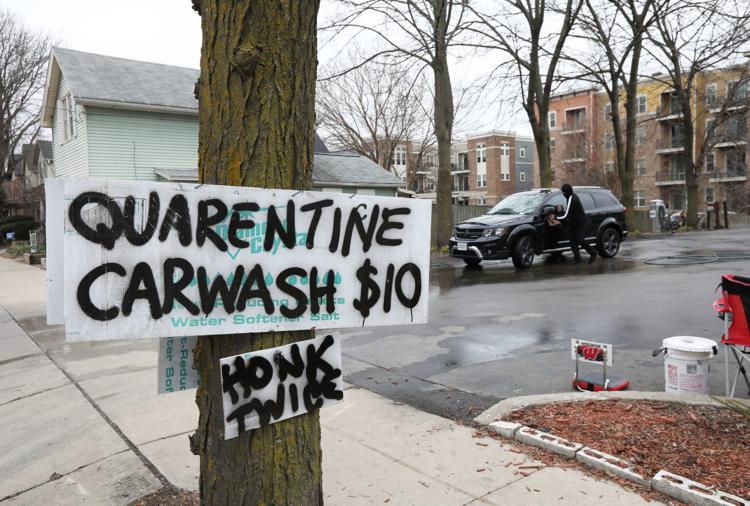 Rent strike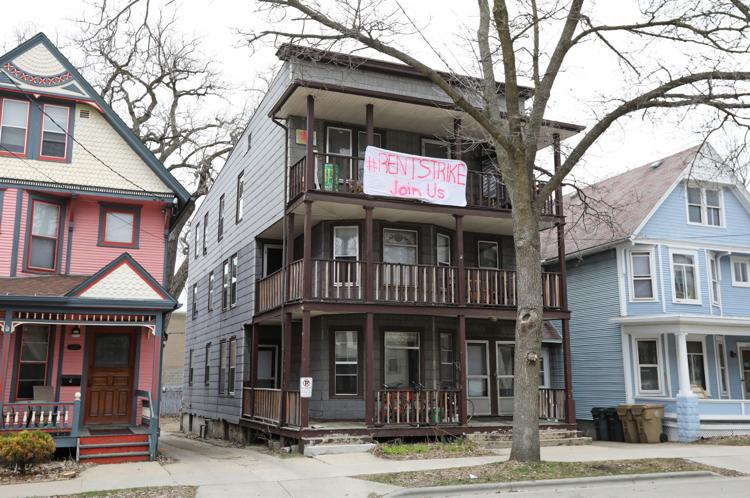 Election COVID-19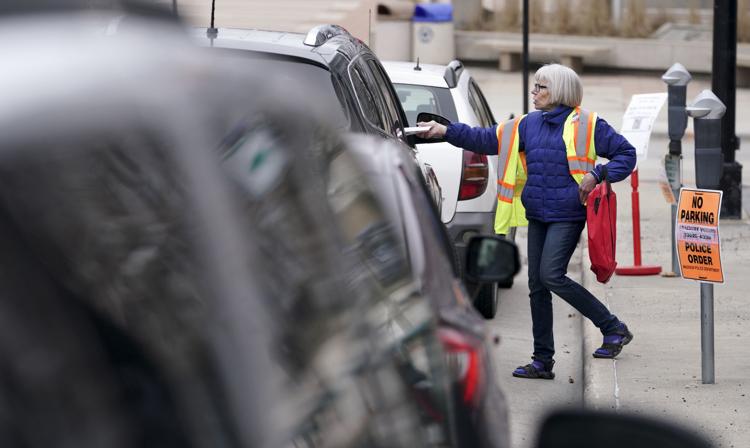 Precious Cargo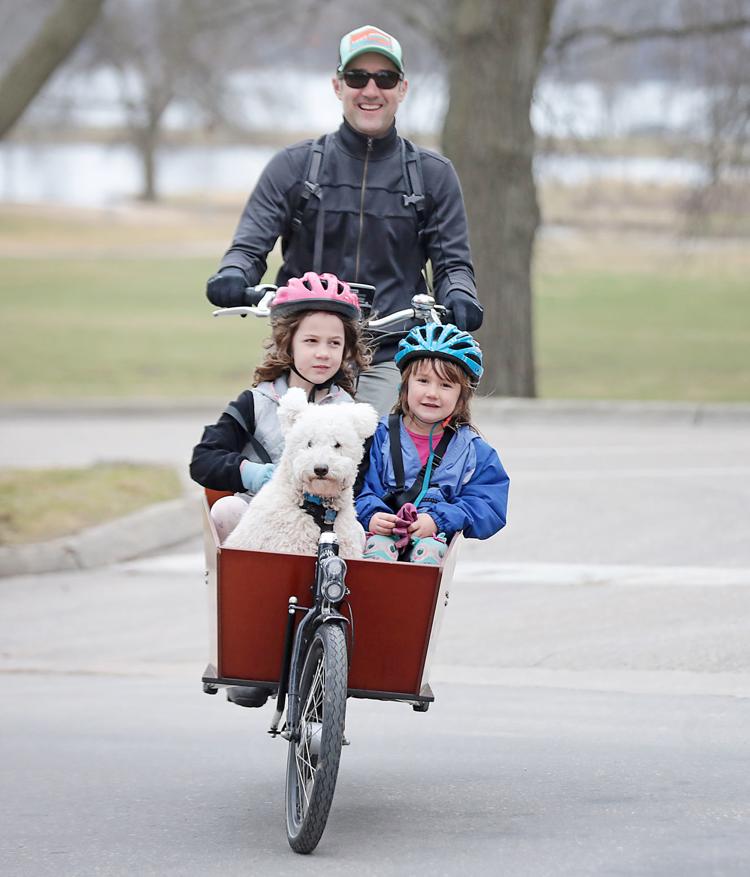 Chad Backes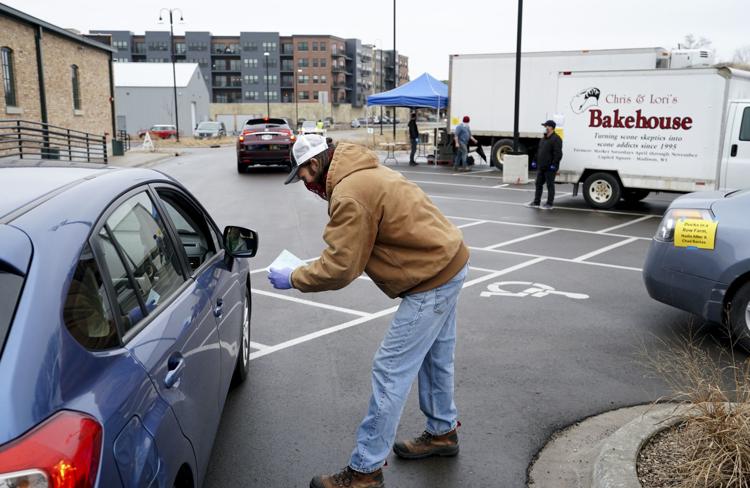 Lori and Chris Robson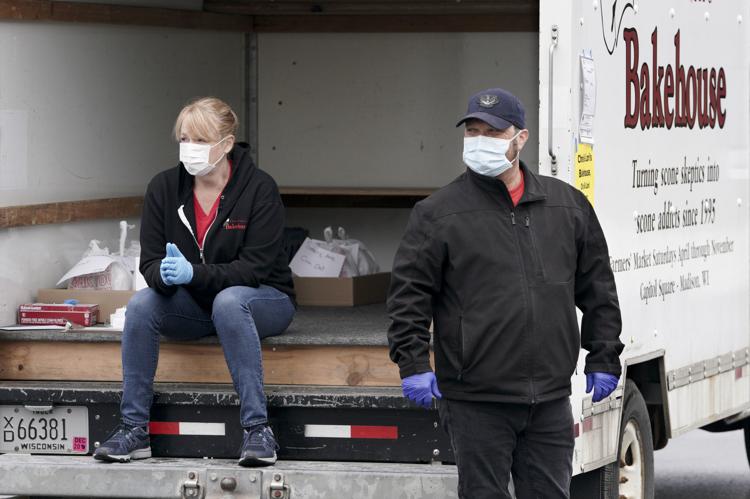 Tourism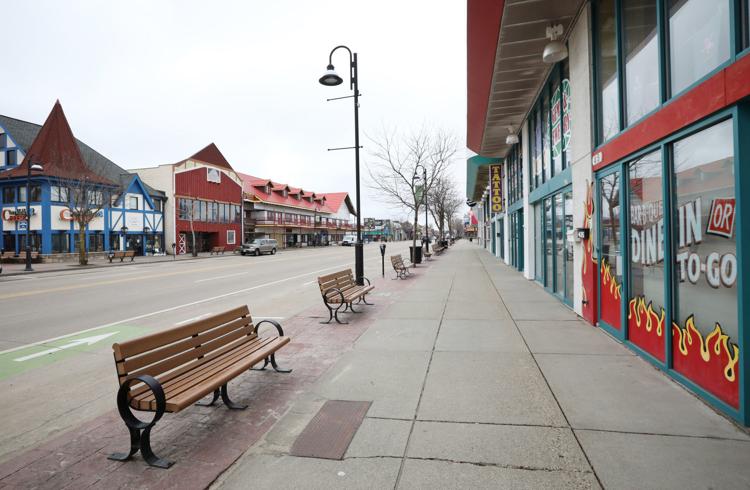 Tourism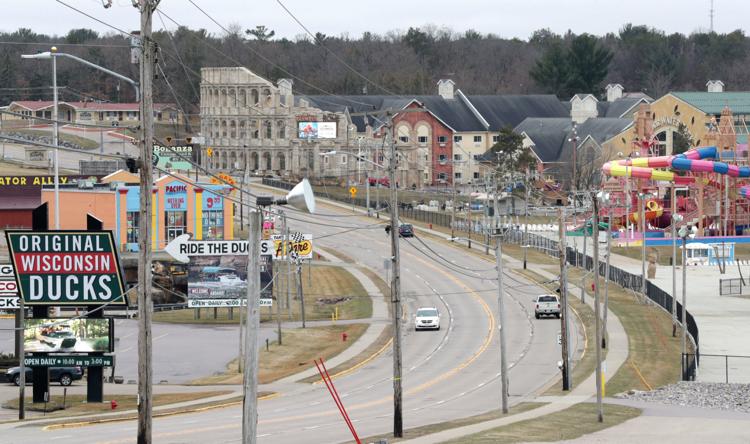 City Church live stream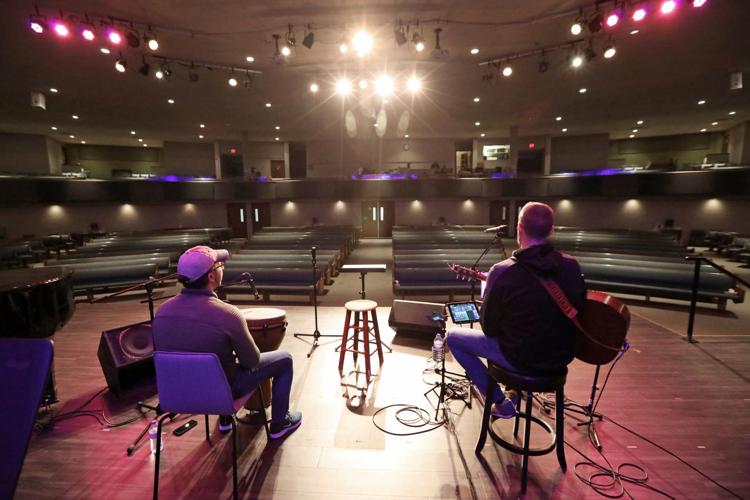 Covid Funerals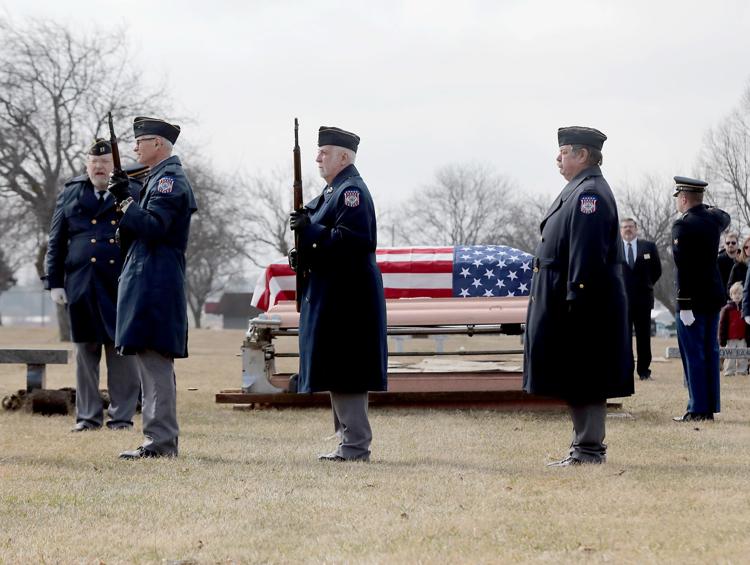 Covid Funerals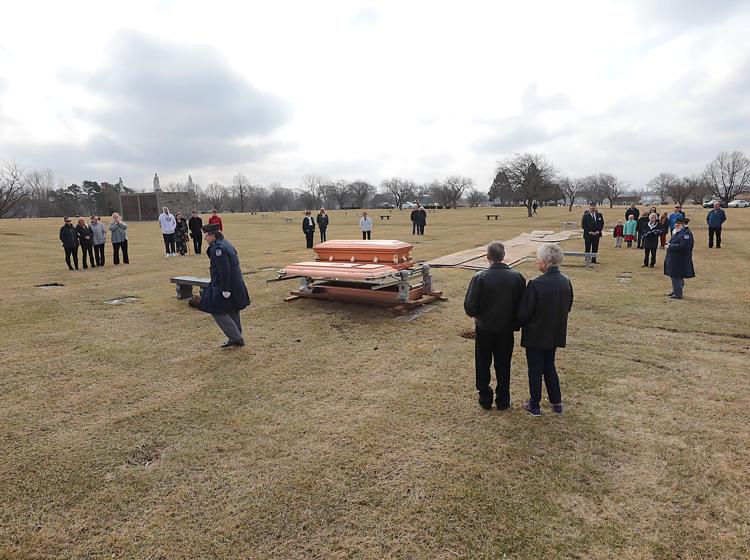 COVID-19 Sewn Masks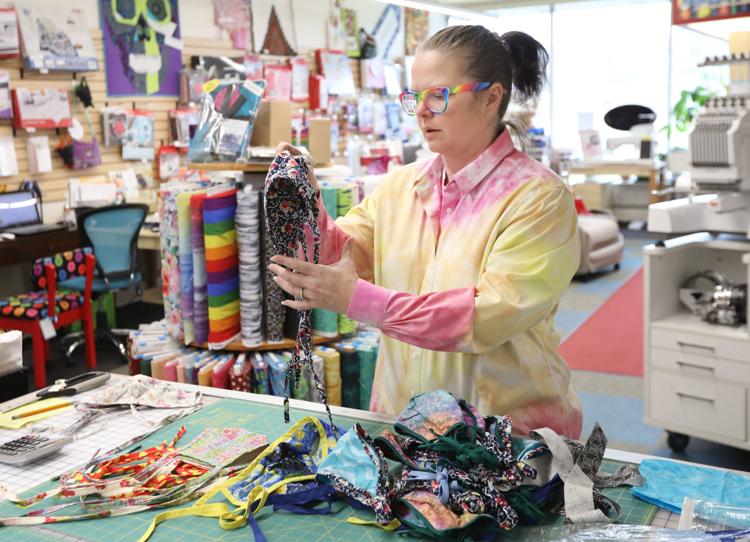 Traffic changes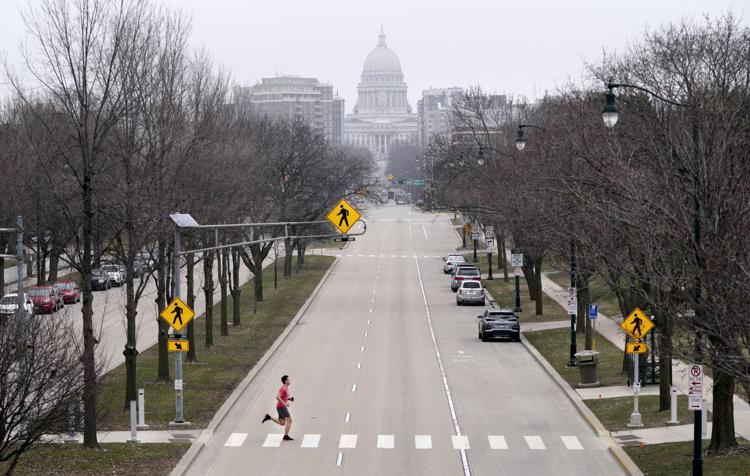 John Hicks getting a meal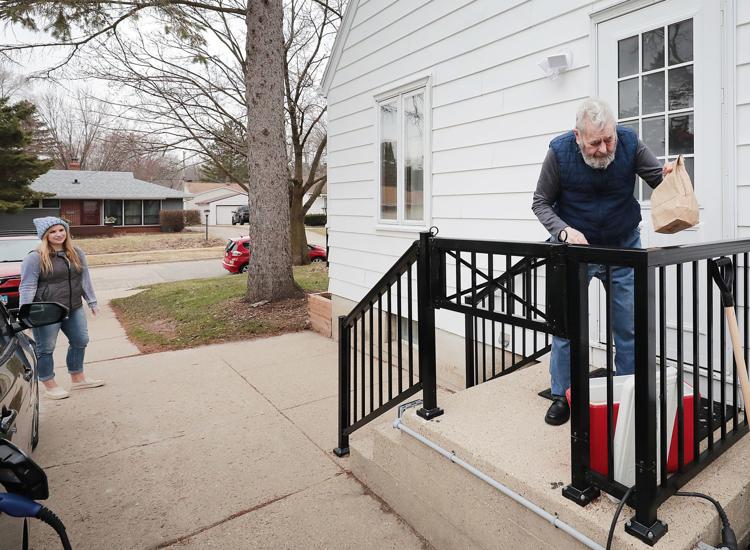 Rachel putting food in cooler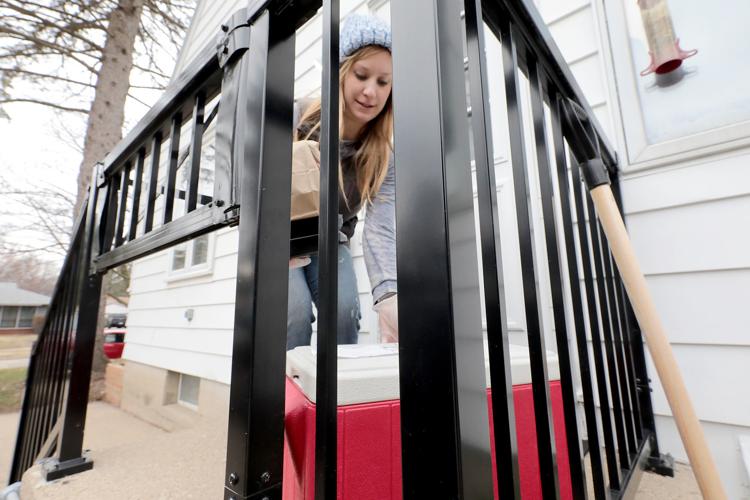 Mock Senate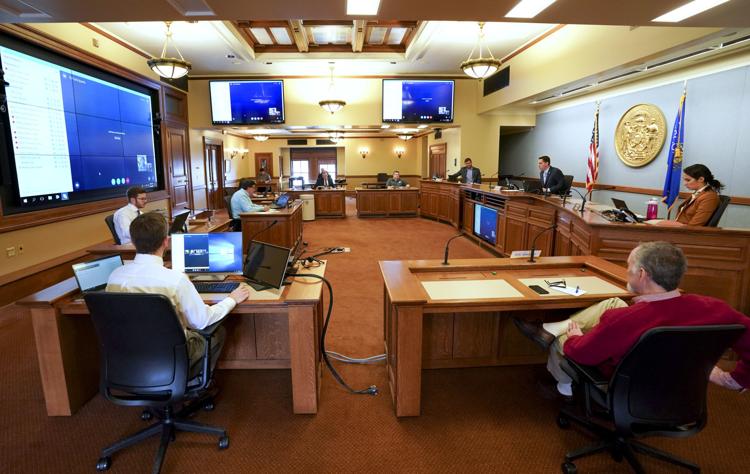 COVID-19 Ventilators 1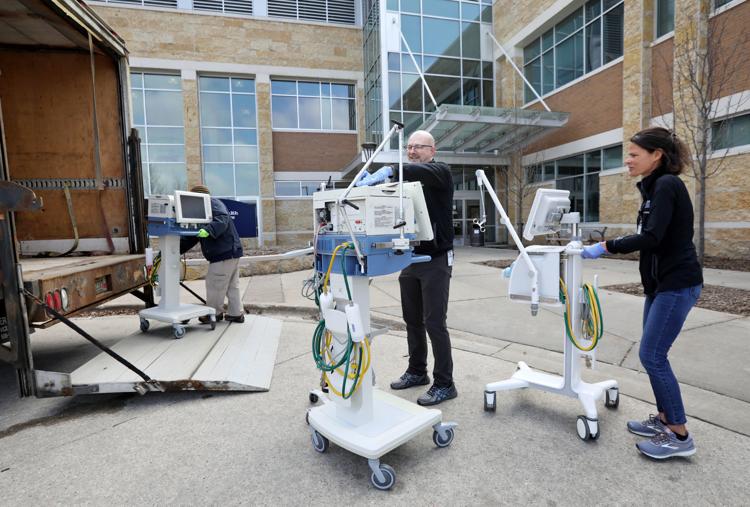 Covid Golf Courses 1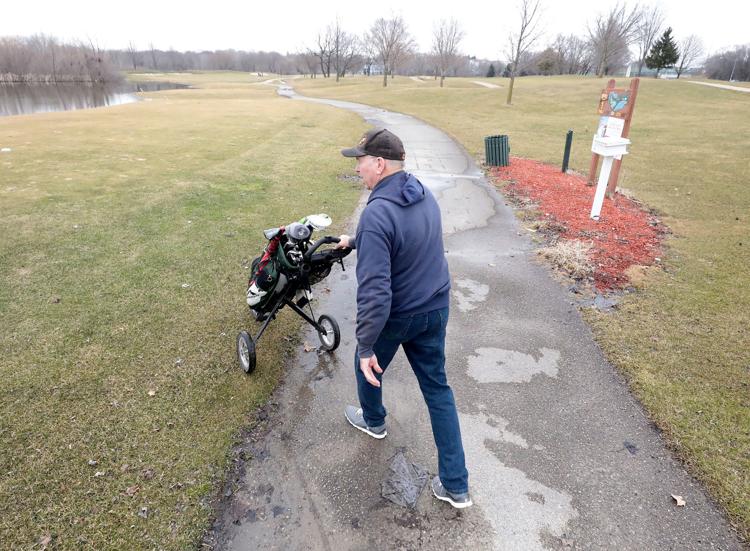 Tony Evers to order nonessential businesses to close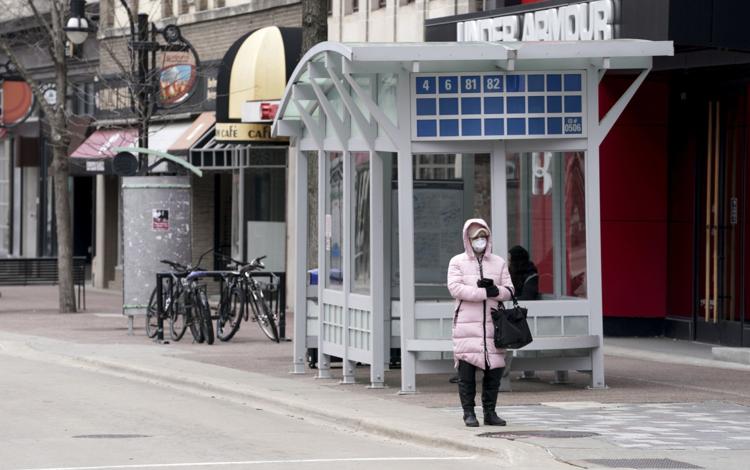 Tony Evers to order businesses to shut down to battle COVID-19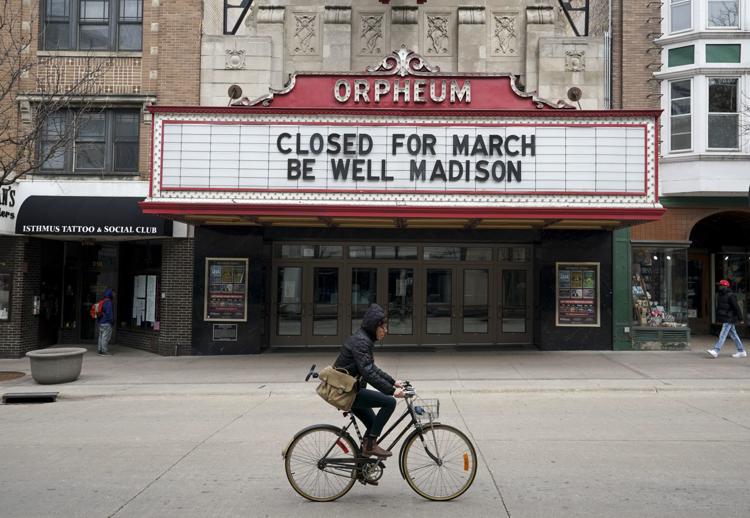 COVID-19-Bars and Restaurants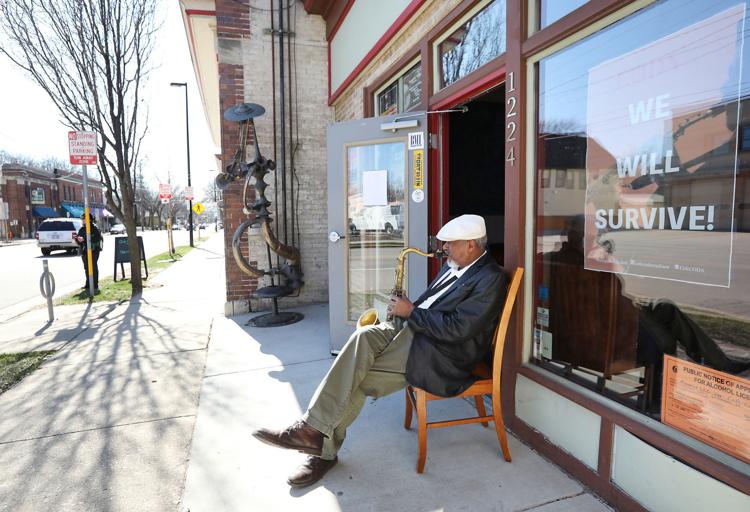 COVID-19 UW Virtual Match Day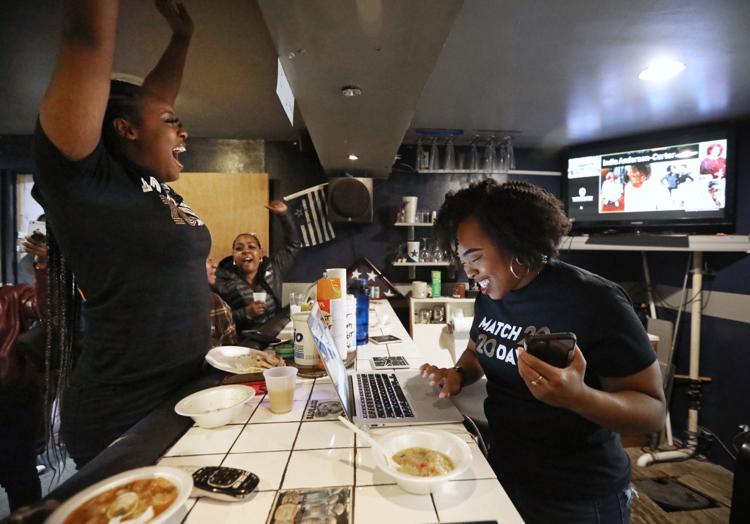 Covid State Street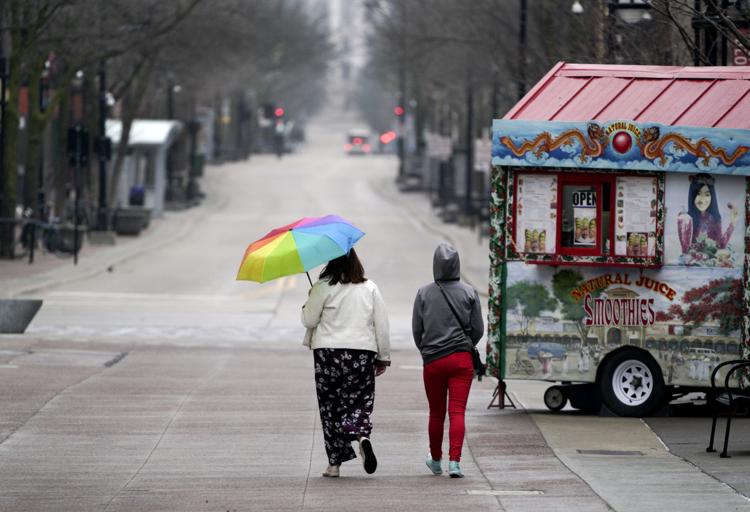 COVID-19 daycare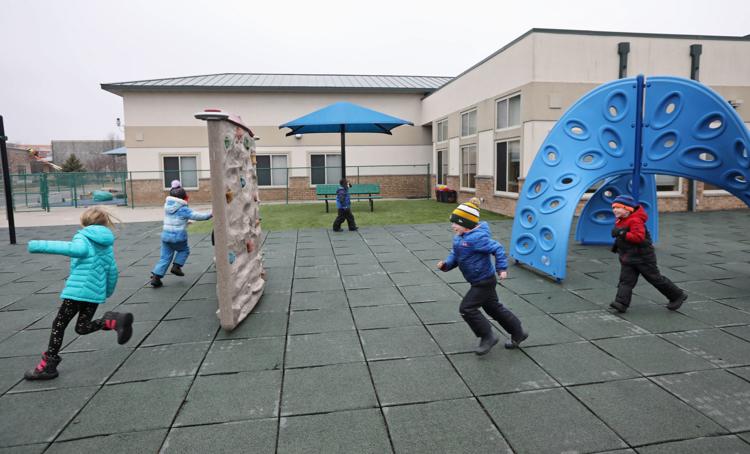 COVID-19 daycare
Barber Sherman Plaza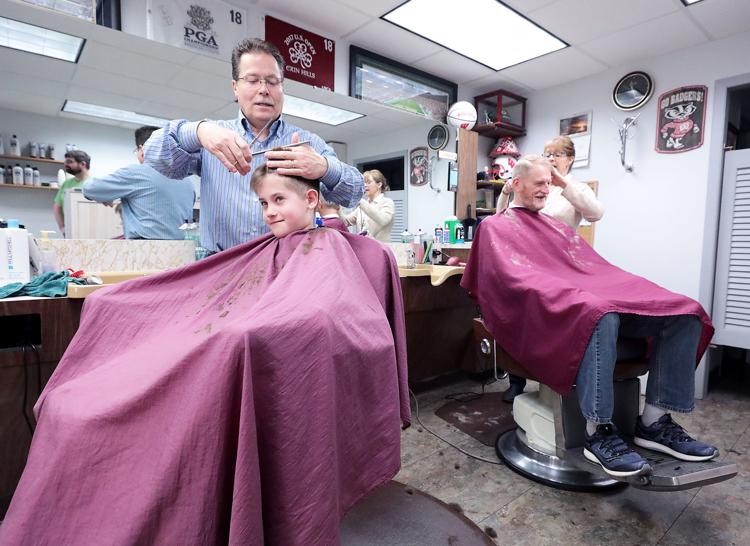 COVID-19 schools
COVID-19 schools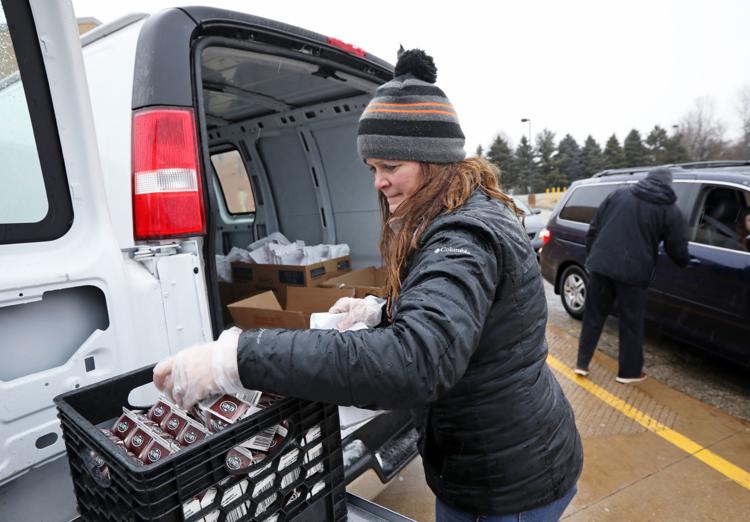 UW Moving to Online Only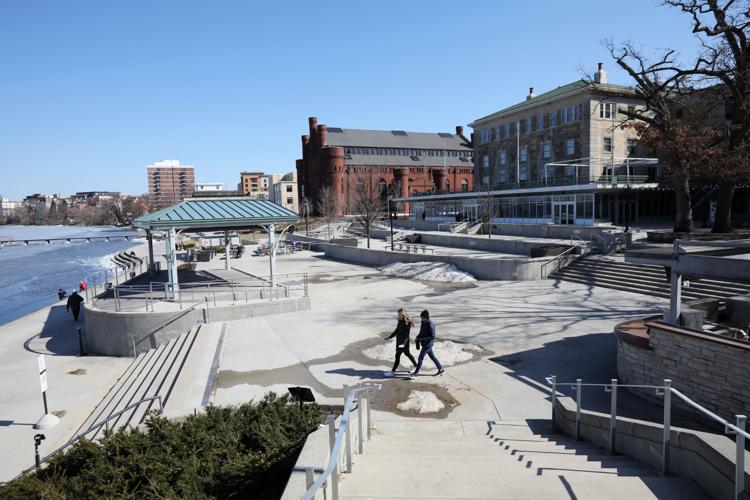 UW Moving to Online Only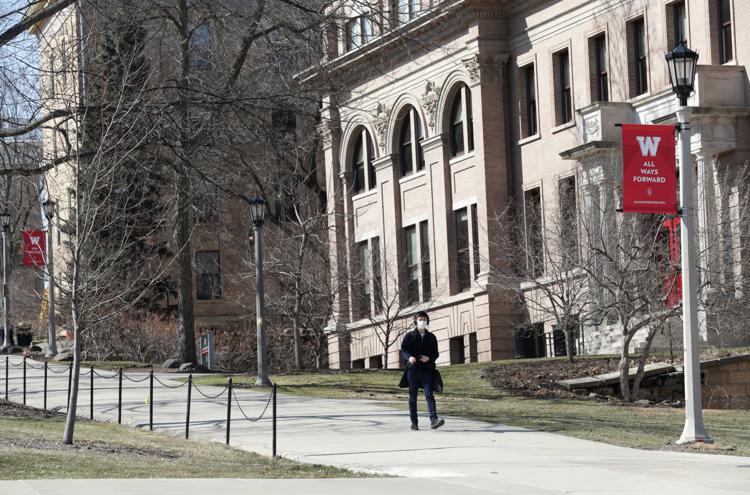 Covid Outdoors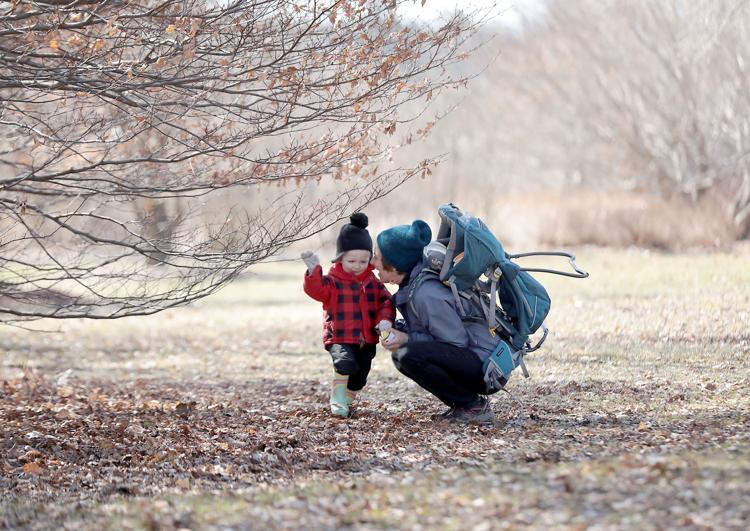 Covid Outdoors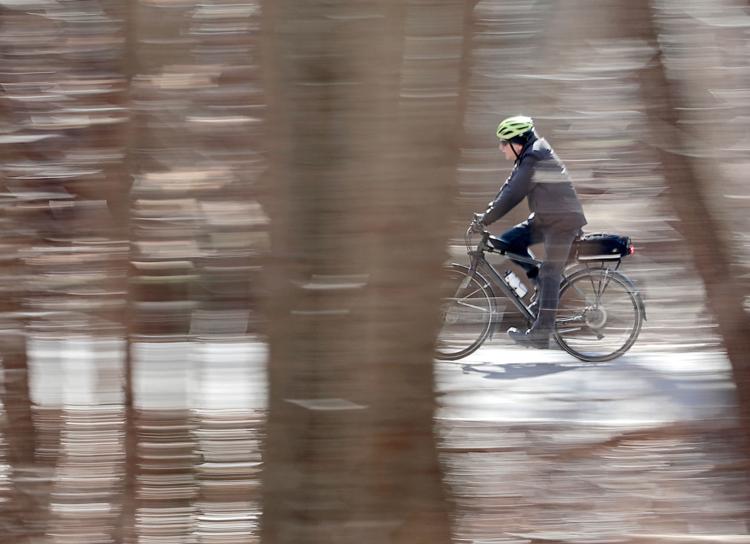 Stocking bags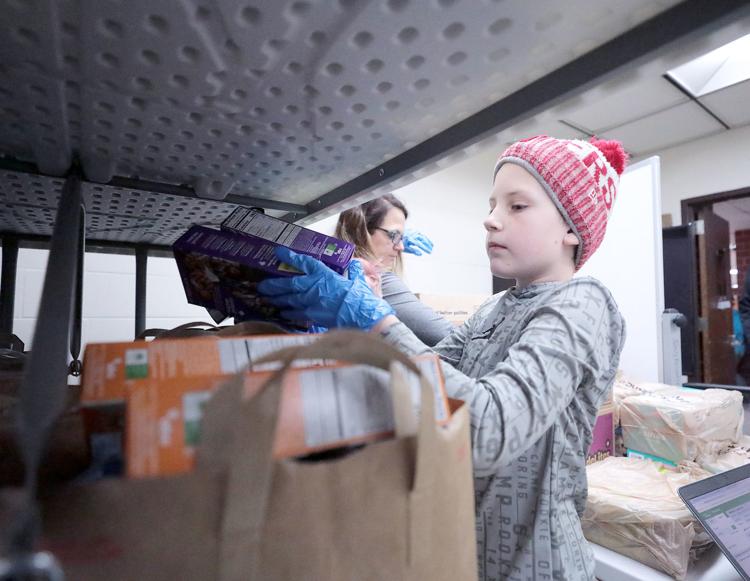 Madison school meals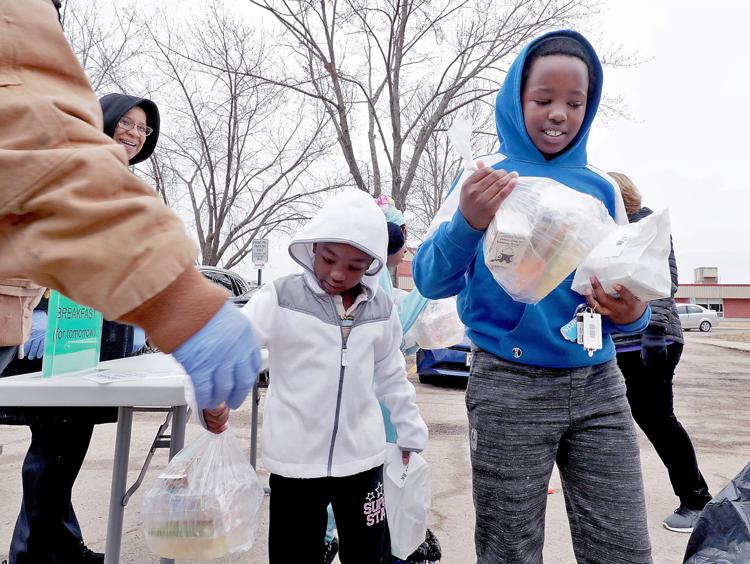 Hawk's Bar & Grill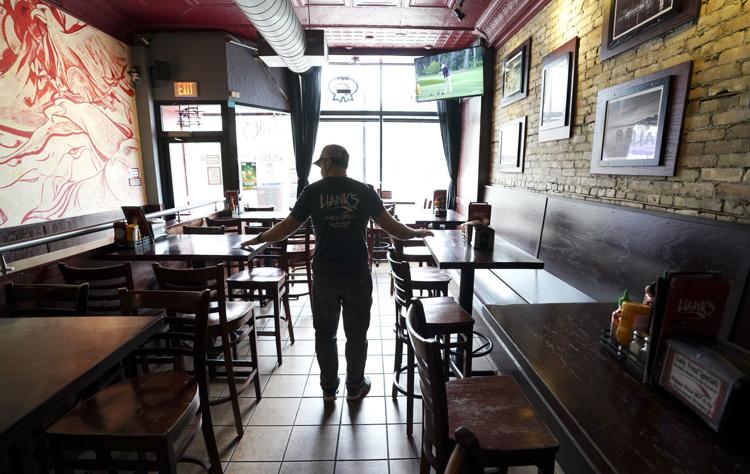 State Street -- Coronavirus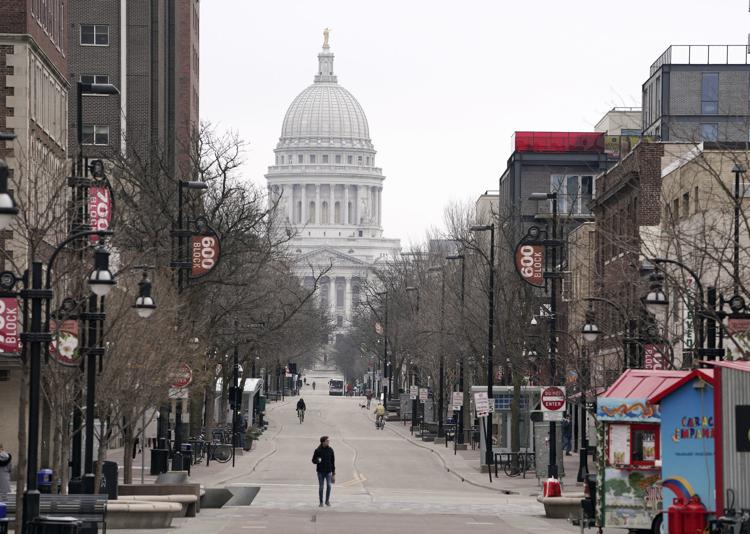 Speaking to changes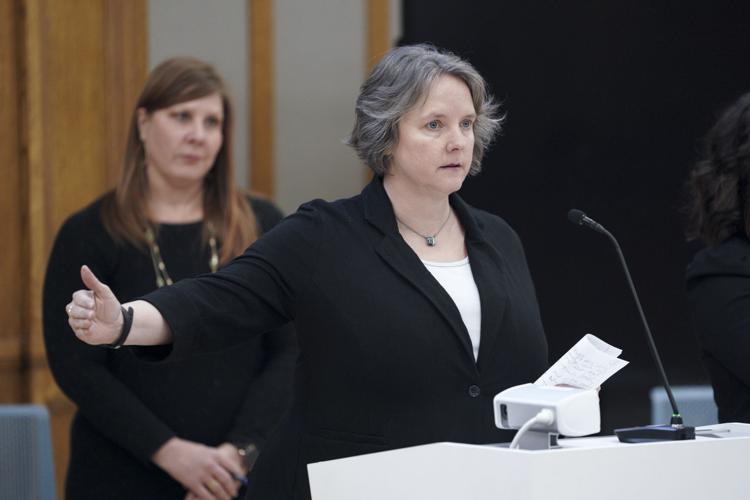 Jenifer Street Market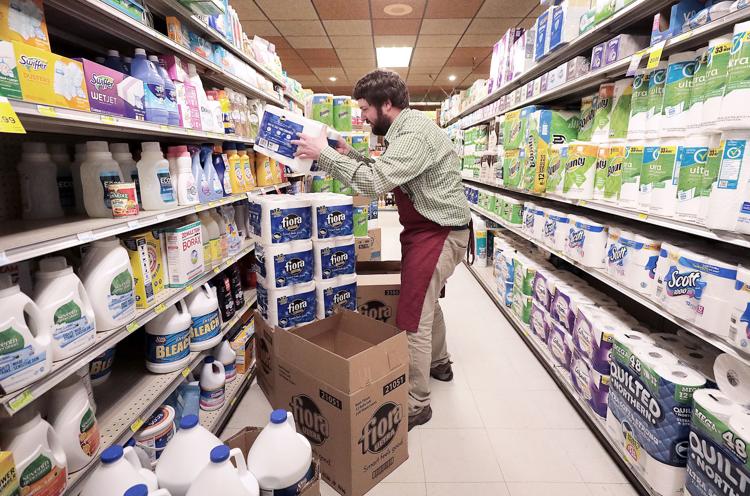 COVID-19 coronavirus UW-Madison campus dorm move-out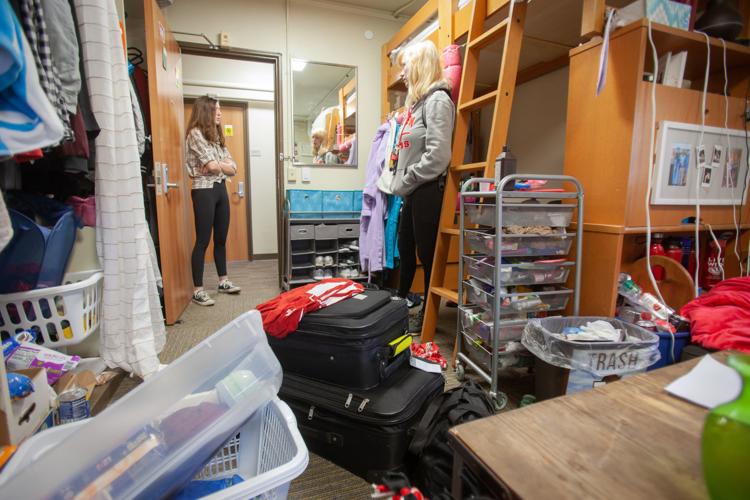 School closure news conference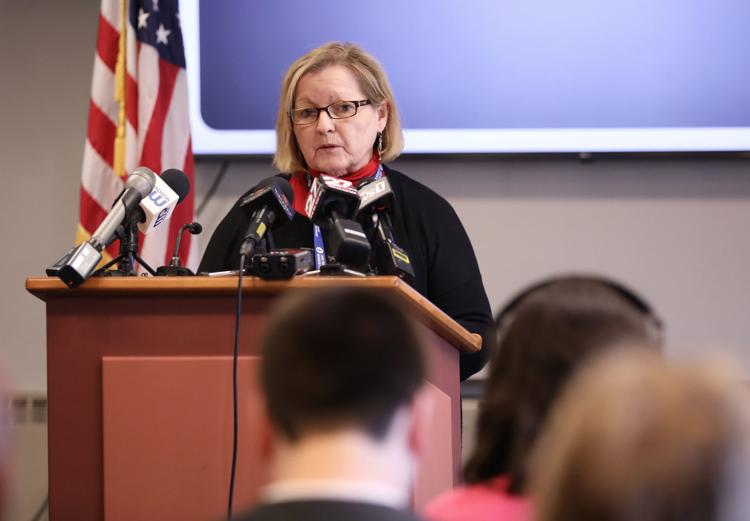 Coronavirus cleaning at UW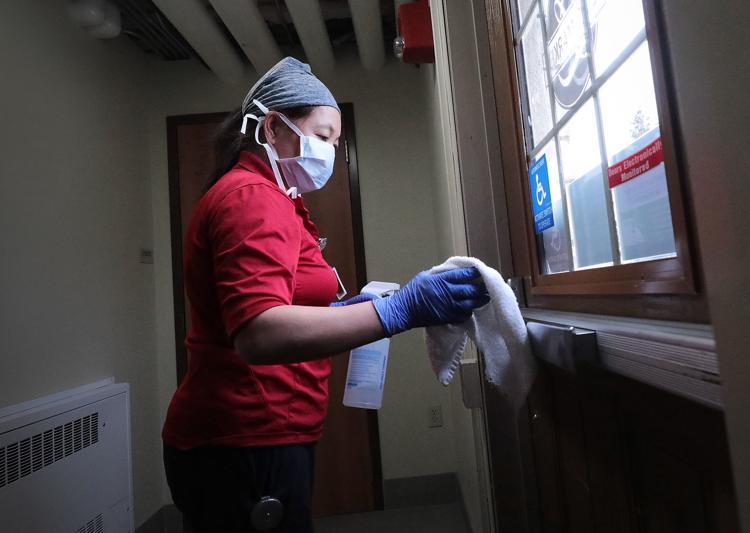 UW Spring Break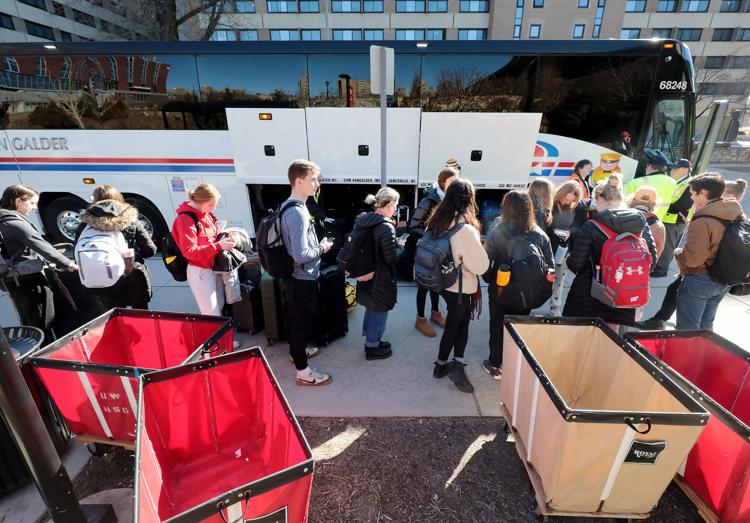 UW COVID-19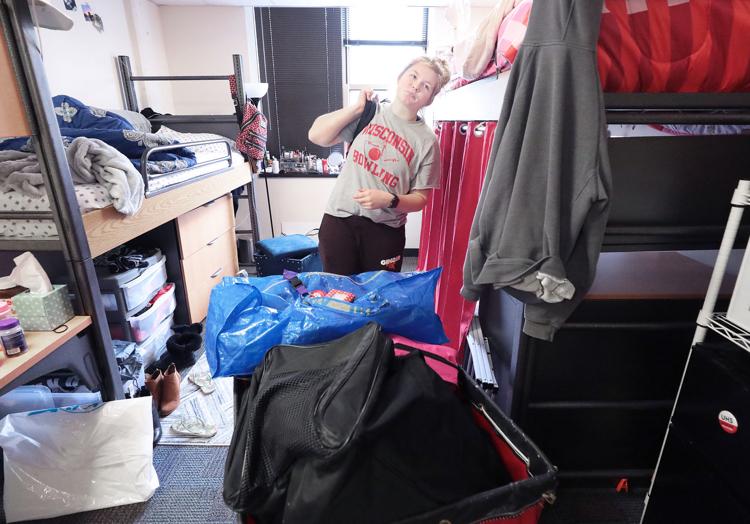 UW COVID-19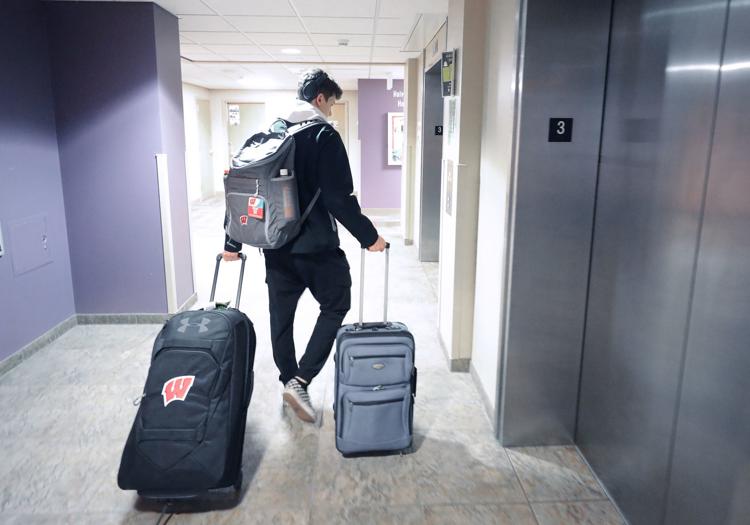 Evers news conference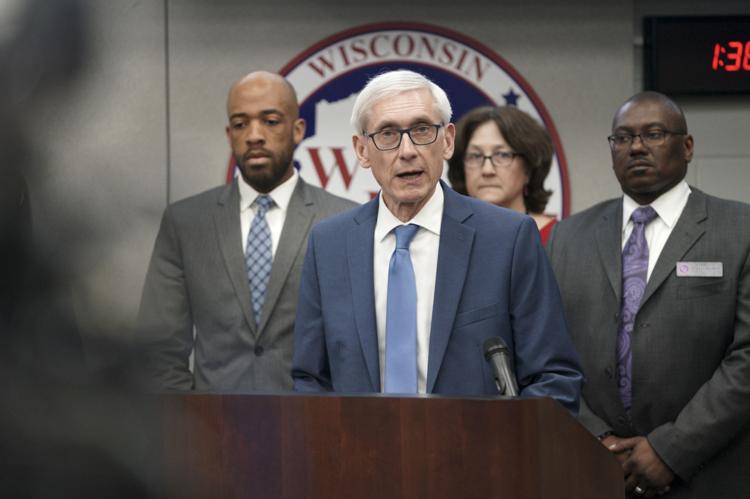 UW Covid-19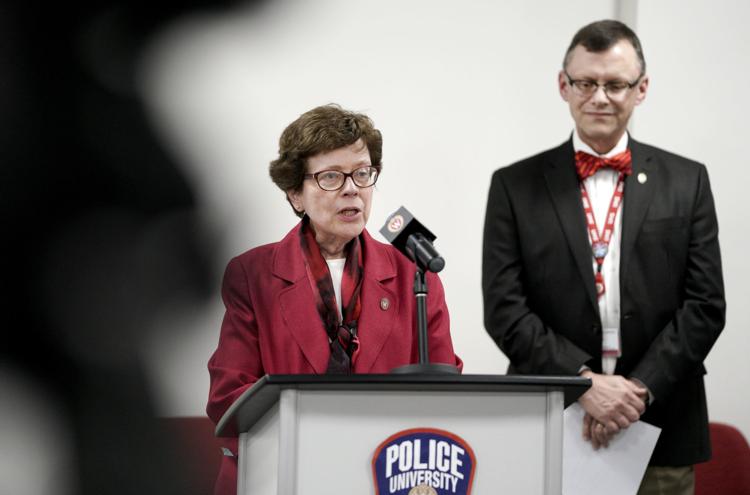 COVID-19 News conference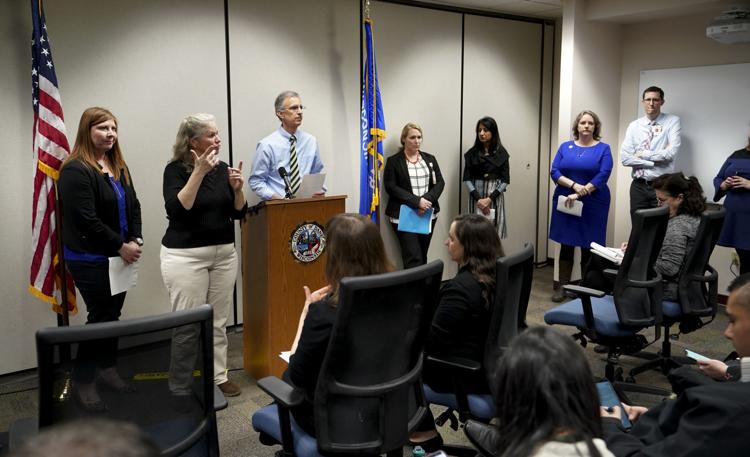 Safdar, Rhodes-Conway and Parisi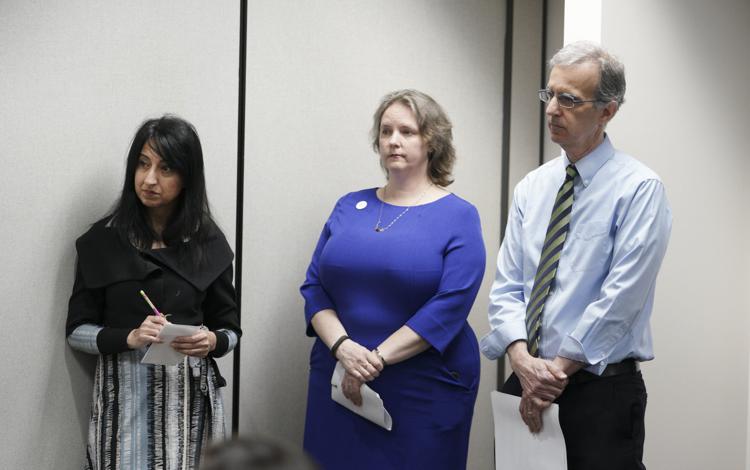 Eric A. Johnson of The (Racine) Journal Times contributed to this report.
Concerned about COVID-19?
Sign up now to get the most recent coronavirus headlines and other important local and national news sent to your email inbox daily.