When Total Wine & More opened at West Towne Mall earlier this month, it became Dane County's largest liquor store.
But the 23,146-square-foot megastore next to Dave & Buster's stands out not only for its size, classroom, growler bar and regular tasting events.
Because of its liquor license from the city and state law, Total Wine's customers are limited to buying no more than four liters of hard alcohol per transaction. The limit does not pertain to wine or beer sales. But for those trying to stock up on whiskey, gin, vodka and other distilled spirits, it means multiple transactions could be required.
Photos: Take a peek inside Total Wine & More
Total Wine & More opened earlier this month at West Towne Mall, becoming Dane County's largest liquor store. The 23,146-square-foot mega store includes a classroom for tasting events, as well as a growler bar. Here's a look inside.
For those buying five to eight liters of hard alcohol, two transactions are required, while a purchase of nine to 12 liters would require three swipes of a credit card or handing over cash three times. Buy 13 to 16 liters, and it's four transactions.
"Unfortunately, that's the inconvenience of the law," said Edward Cooper, vice president of public affairs and community relations for Maryland-based Total Wine.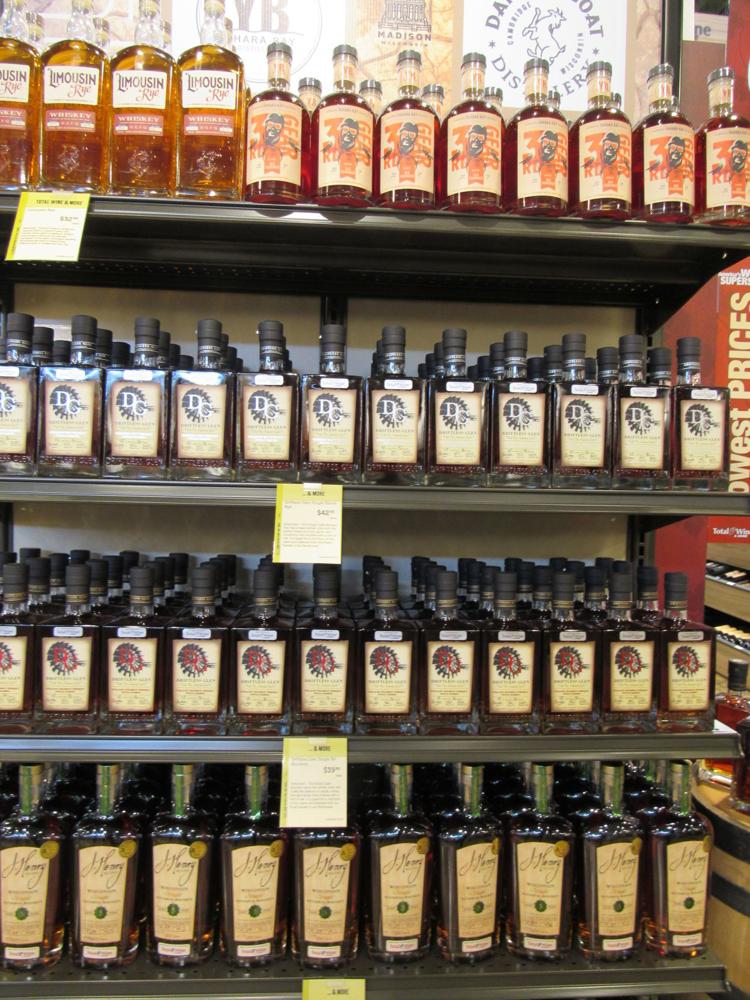 Virtually every liquor store in Wisconsin has a Class A liquor license, which allows for unrestricted sales, but not on-site consumption, save for small samples. But Total Wine requested and was granted a Class B liquor license, commonly used by bars and restaurants, because it offers larger serving sizes during its tasting and sampling events. But with that license comes a restriction on the amount of hard liquor it can sell.
A Class A license allows for sampling, but only in tiny amounts. Total Wine had requested a Class B license for its store in Brookfield, but the city council there denied the request in 2016. That store is now limited to tastings of two, 3-ounce samples each of beer and wine per person per day and a half-ounce of hard alcohol. The company's store in Greenfield was granted a Class B license, like the Madison store.
You have free articles remaining.
Register for more free articles
Stay logged in to skip the surveys
Total Wine was founded in 1991 by brothers David and Robert Trone, who opened a small store in Delaware. Their typical store carries 8,000 wines, 2,500 kinds of beer and 3,000 spirits.
Tastings and educational events are part of the business model. But the company has also developed a strategy that over the years has upended state liquor laws in a number of states, including in Minnesota, where its efforts helped lift the ban on Sunday alcohol sales.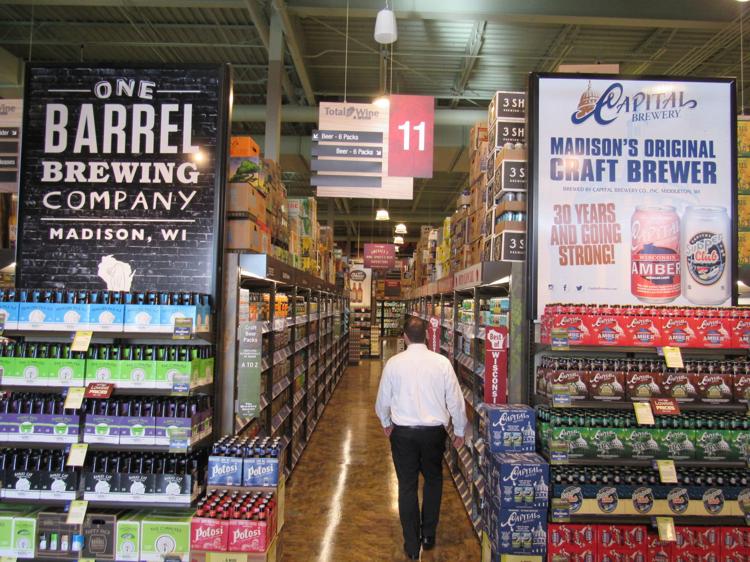 Total Wine, along with the Tavern League of Wisconsin, lobbied lawmakers last year to change the law that limits the number of hard alcohol sales per transaction, but the proposal was attached to a larger bill that died in the state Senate.
The overall bill, which would have extended winery hours and was approved on a voice vote in the Assembly, died after a conservative group raised alarms that it would also block tailgates around Camp Randall and Lambeau Field.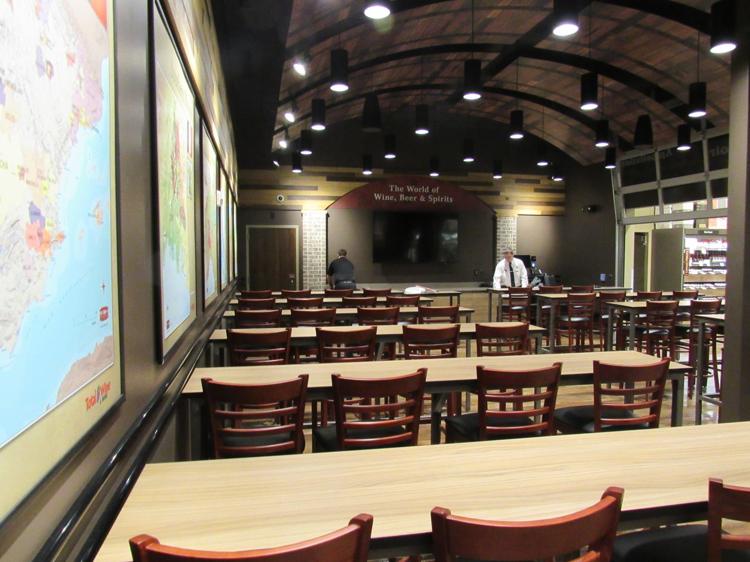 State records show Total Wine spent about $135,000 lobbying state officials since January of last year, the majority of those efforts directed at issues regarding class B liquor licenses.
"It's an inconvenience for the customer," Edwards said of the multiple transactions rule. "That's why we sought a change in the law. It's unfortunate. We'll have to wait another year to try and get that enacted."