As parents become more concerned about the amount of time their kids spend in front of screens, Madison-area residents have a new family-friendly option to get kids to put down their phones and jump around.
At Urban Air Adventure Park, which opens Saturday, kids and adults alike can jump, climb and play in the former Toys R Us at West Towne Mall.
Attractions including trampolines, climbing walls, obstacle courses, bumper cars and more fill the space which used to house towering rows of toys before closing last May.
"A toy store has become a place for kids to have fun," Urban Air franchise owner Brad Mastenbrook said.
Walking through the automatic sliding doors, visitors are welcomed by flashing lights, bright colors and a variety of play options. Instead of paying based on time spent at Urban Air, customers are charged based on the amount and types of attractions they would like to use, starting at $15.99 for trampolines up to $29.99 for all-access. Parents who come with children can also get access to the same attractions for $5.99.
Mastenbrook, along with his sister and parents, own the franchised location of Urban Air, which has more than 150 locations around North America and Europe.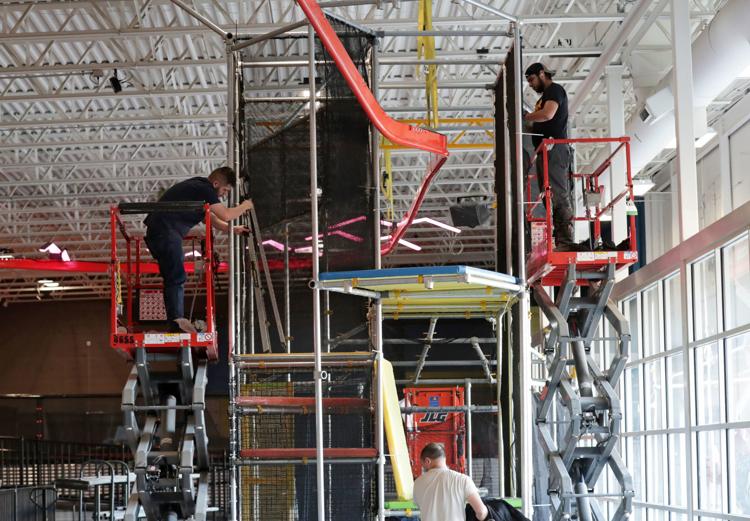 Urban Air, 7309 West Towne Way, is also in the birthday business, offering party rooms or lower-cost party tables for up to 20 children. Each birthday party booked with Urban Air has a host designated to help shepherd that group through the park's attractions.
Basic birthday packages for 10 kids start at $199, giving attendees access to the park's trampolines.
Kids aren't the only ones welcomed to visit and play at Urban Air. The park also caters to teens and adults and even corporate events.
You have free articles remaining.
While developing the Madison location of Urban Air, Mastenbrook took part in a team-building event at another location. Those events, which will be available at the Madison location, include multiple activities across a range of attractions.
"You really felt part of your group — part of the smaller team as well as the larger group as a whole," Mastenbrook said.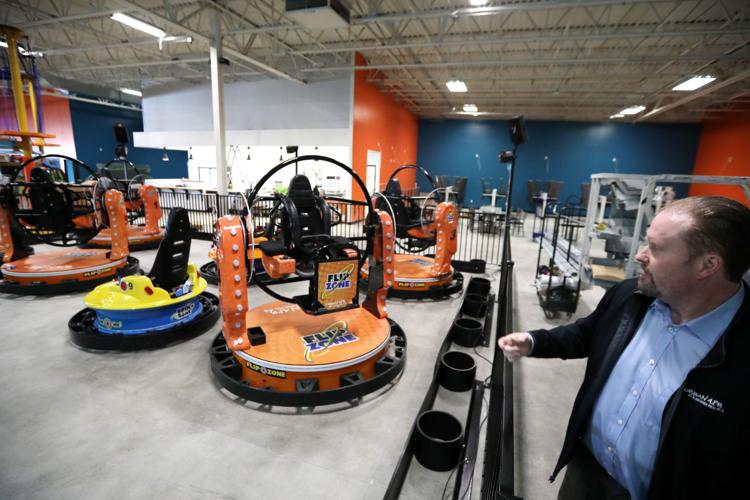 Parents bringing their children to Urban Air who don't necessarily want to play in the attractions will also have some amenities. The cafe, which includes typical concessions and fast food options, will serve beer and wine, and the seating area has plenty of outlets for charging phones or laptops. There is also free WiFi available.
From shopping to experience
Urban Air is far from the first business focused on experiences to replace a fallen retailer.
That Sears closed in its entirety last year.
Hilldale shopping center has also seen more experiential businesses move in, including make-your-own candle shop Paddywax Candle Bar and fitness studios Solidcore and CycleBar.