Barb Schutz and Kaye Frohmader had a slightly different routine to their Black Friday shopping this year.
They still planned to hit Target and Walmart, and to do some online shopping at Amazon.com. But their first stop Friday morning was Farm & Fleet in Verona.
The sisters weren't perusing the clothing aisles, looking for power tools or checking out housewares for a $50 pizza oven, a 28-piece Rubbermaid food storage set for $7 or the KitchenAid mixers that were $100 off the regular price. Instead, their carts were being pushed up and down the aisles of the store's toy section that was vastly expanded in October and dubbed "Toyland."
Normally, their first stop would have been the Toys R Us at West Towne, but when the 55,000-square-foot store closed in May along with the rest of the national chain, Schutz, 67, of Waunakee and Frohmader, 66, of Maple Bluff, were forced to adjust their Black Friday shopping plans.
"Toys R Us was huge and we've got seven little kids to buy for," said Schutz, whose cart held Rock'em Sock'em Robots, a Lego Star Wars set and an American Ninja Warrior game. "I'm not going to tell you how much I spend. It's way too much."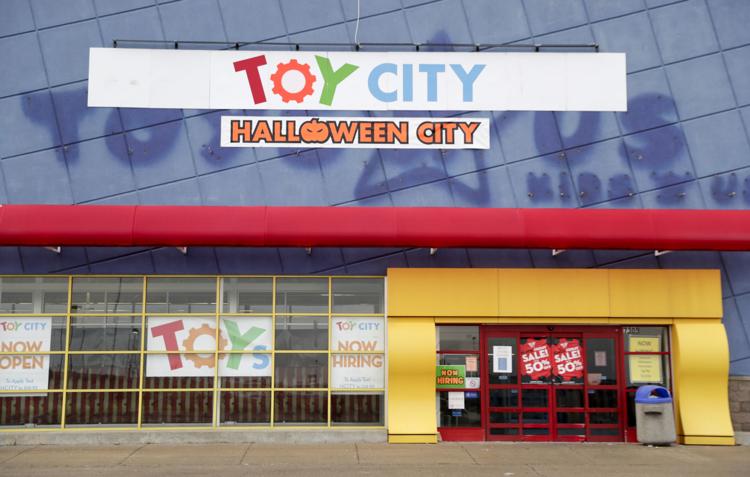 Toys are big business, accounting for about $27 billion in sales in 2017, according to the Toy Association. The National Retail Federation estimates that over the five-day Thanksgiving holiday weekend that includes Cyber Monday, about 164 million people plan to do some degree of holiday shopping. And the early reports look promising for some retailers, as online spending on Thanksgiving Day jumped 28 percent to $3.7 billion compared to last year, according to Adobe Analytics. More people are also making those purchases on their phone, at 54.4 percent of Thanksgiving Day purchases, while purchases from desktop computers fell to 36.5 percent from 44.3 percent last year.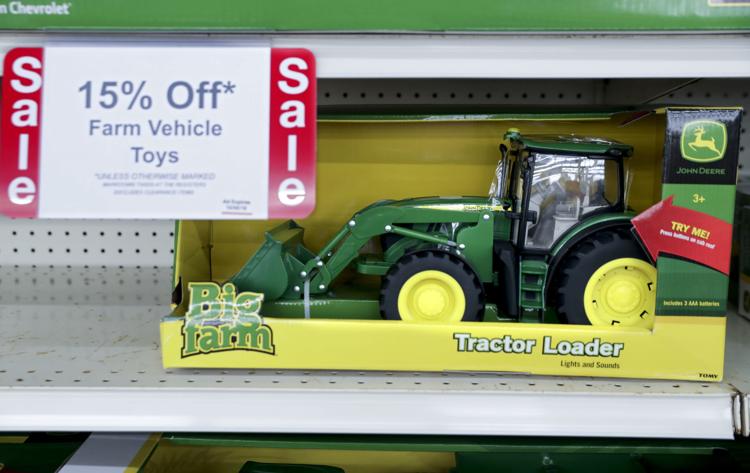 But the closing of Toys R Us has left a void that other retailers are trying to fill. The 218,000-square-foot Fleet Farm at Highway 19 and Interstate 39-90-94 that opened in September in DeForest has a seasonal Toyland, while Best Buy and Barnes & Noble have been adding more toys to their stores over the past few years. Kohl's has partnered with Lego and FAO Schwartz, while Minnesota-based Target has added, on average, about 500 square feet of toy space to about 500 of its stores.
"Given the strong affinity between families with young children and our brand, toys and baby will once again be key categories for us," Target CEO Brian Cornell told the Minneapolis Star Tribune. The Toys R Us closure has created "unique opportunities" to drive traffic and capture market share, he said.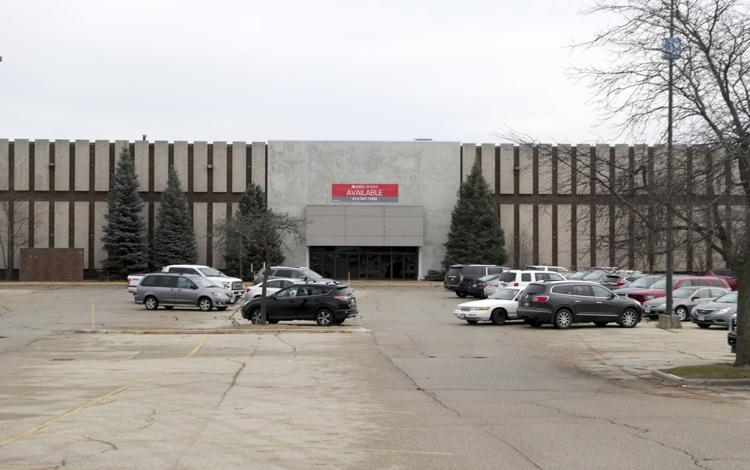 On Friday, the West Towne Mall area was a sea of cars as shoppers sought deals at Best Buy, Kohls, Shopko and Barnes & Noble in addition to the stores in the mall. However, the shopping landscape looks much different than it did a year ago as Sears and Boston Store have been shuttered and remain empty. The Toys R Us is now home to a Halloween City and Toy City, each pop-up concept stores from Party City Holdco, the parent company of Party City.
The company announced in June a plan to pilot 50 Toy City stores based on "optimal locations and attractive leasing opportunities." But on Friday, the West Towne store had only a few customers and its parking lot was mostly empty. Inside, remnants of Toys R Us were still visible with about half of the store being used for retail sales. About two-thirds of the space was still dedicated to Halloween merchandise with the remainder to toys. The selections included games such as Pictionary, Kerplunk and Scattergories, classic toys such as Barbie, Tonka and Legos, containers of kinetic sand and wire bins of hula hoops.
You have free articles remaining.
Register for more free articles
Stay logged in to skip the surveys
"The creation of a Toy City concept to complement our temporary seasonal retail strategy is a logical extension of our brand," James Harrison, Party City's CEO, said in June, allowing it to capitalize on the vacancies that have opened up.
But it's not just Toys R Us that has left a void. Several other smaller stores known for toys have closed in recent years in Madison. The closings this year have included Capitol Kids on the Capitol Square and Learning Express at West Towne Mall. Whoops! & Co., 555 S. Midvale Blvd., known for its toys and specialty games, closed in fall 2017 while Mindsparks, Zany Brainy, Utoypia and J.T. Puffins are no longer part of the area's toy scene.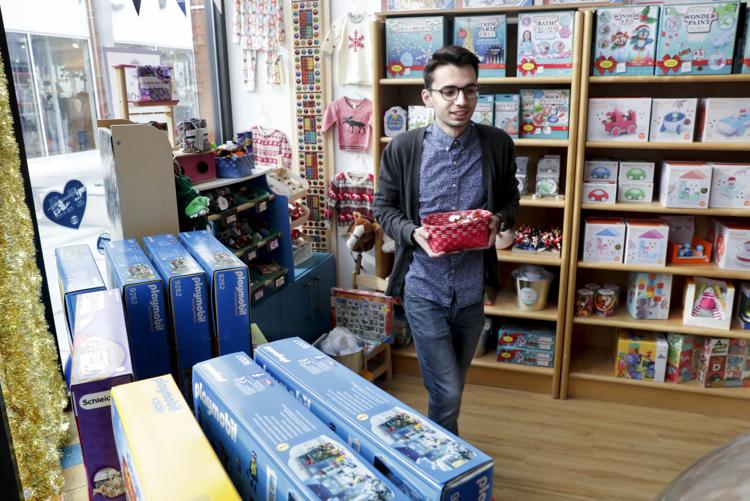 Playthings at one time had three locations but is now just a single store at Hilldale. The store, located in the east-west corridor on the north side of the shopping center, was abuzz Friday with shoppers. Crazy Aaron's Thinking Putty was a big seller, and there was a tabletop electronic folding drumset for customers to try out. One shelf was lined with Plush stuffed animals while others held toys from Playmobil, puzzles from Begin Again and one item that allows children to build their own circuit board.
"They've got stuff that I haven't seen anywhere else," said Sarah Quade, 36, who was shopping for her 18-month-old son and a 3½-year-old nephew. "I just go with what the kids' interests are. This is small enough that I don't feel overwhelmed."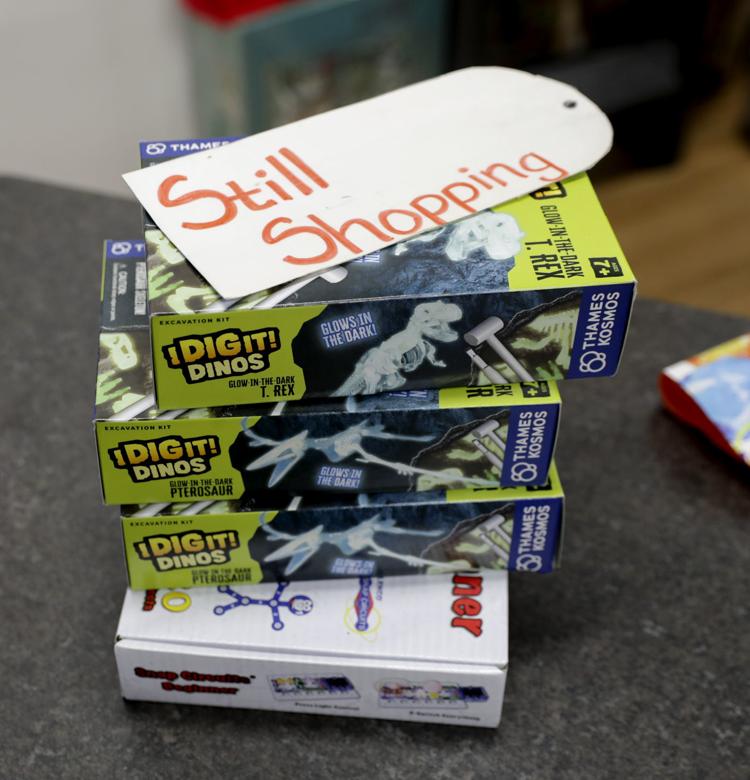 Nancy Nigl, who opened Playthings in 1986 and opened the Hilldale location in 1995, said she's already had new customers this year because of the demise of Toys R Us and other toy stores.
"I think they're going to be up," Nigl said of this holiday season's sales. "Some are discovering we're here. For the last couple months we've seen an increase and we hope that carries through to the end."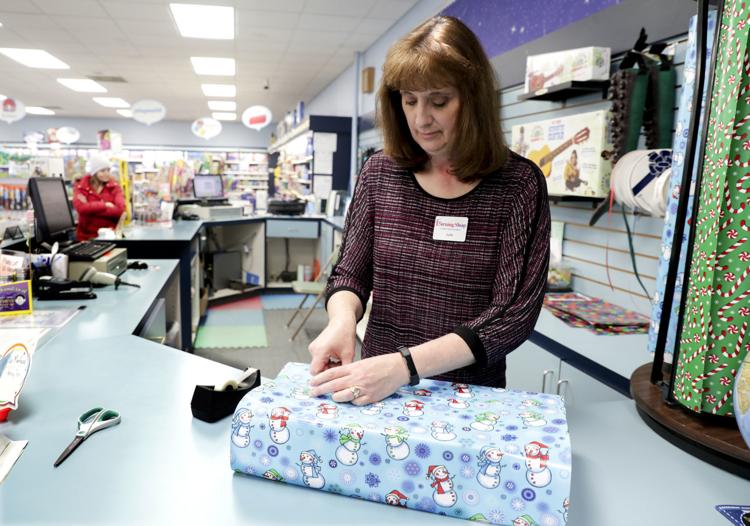 Learning Shop, 714 S. Gammon Rd., offers a wide range of toys that includes retro, handheld electronic games, Ravensburger puzzles, board games, "museum quality" plastic animals, wooden train sets and science- and math-based toys. The store, which offers free gift wrapping, has been in Madison for more than 25 years. It also has diversified its business model by offering educational materials for teachers.
The store, where the motto is "A Zillion Toyful Wonders," is owned by an Appleton company founded in the late 1970s. It now has stores in Appleton, Brookfield, Mequon, Greendale and just opened a Learning Shop Toy Box store in Gurnee, Illinois, that is exclusively toys.
Julie Wegner remembers bringing her son to the store nearly 24 years ago. She has now worked at the store for the past four years.
"It's a well-rounded store," Wegner said of its offerings. "So we can go all year, and now is our big toy push."