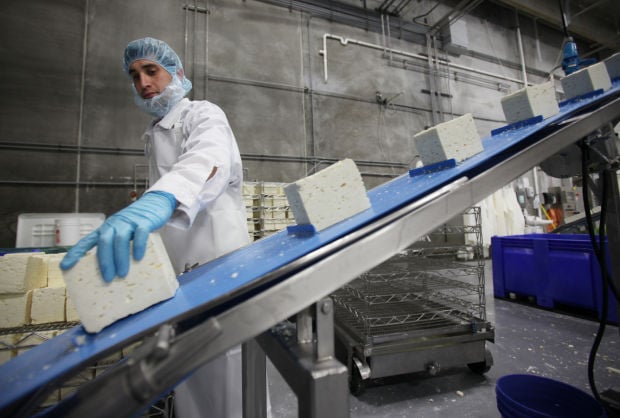 The total value of exports from Wisconsin has been flat for years, in part for purely market reasons but no doubt also because of constant uncertainties over the rules of trade. It is time to restore some certainty to the process, and Wisconsin's congressional delegation can help.
Not since there was a post-recession jump of nearly 18 percent in Wisconsin exports in 2010 has the dial moved much at all. Exports of all types — manufactured goods, agricultural goods, electronic equipment, plastics, paper and more — totaled $19.8 billion in 2010 and have since grown slightly, to $22.7 billion in 2018.
Since 2015, the picture has worsened. There were $22.4 billion in Wisconsin exports that year, which means there has been almost no increase since then. The worst news is that export totals in 2019 are likely to come in much lower than 2018 for Wisconsin, based on U.S. Census Bureau estimates.
That's bad news for Wisconsin farmers, durable goods manufacturers and makers of high-tech products, all of whom rely at least in part on sales overseas.
Part of the fix is seemingly out of reach for now — a trade agreement with China, which was Wisconsin's third-largest trading partner in 2018.
The biggest chunk of the solution is within sight: That is the effort to reach consensus on the replacement treaty for the North American Free Trade Agreement.
On the table is the U.S.-Mexico-Canada Agreement, or USMCA, which would replace NAFTA as the primary governing pact between the three nations. But NAFTA remains in effect until Congress votes on a bill to implement the replacement.
You have free articles remaining.
The USMCA includes improved "rules of origin" for various products, modernizes food and agricultural trade, and installs protections of intellectual property.
There are multiple "side letters" on specific products or processes, some of which have homes in Wisconsin, such as cheese, distilled spirits, biologics, natural water resources and more. One prominent provision of USMCA would give U.S. dairy farmers greater access to the Canadian market.
So, what's the holdup? Some Democratic members of Congress aren't satisfied with USMCA's provisions related to labor, the environment, drug pricing and enforcement. A nine-member working group named by House Speaker Nancy Pelosi and headed by House Ways and Means Chairman Richard Neal is focusing on those areas in its talks with U.S. Trade Representative Robert Lighthizer.
There were signs of a breakthrough in late summer, but they have given way to inaction — so much so that some observers have begun to question whether House Democrats are able to juggle an impeachment process and a major trade deal at the same time.
Wisconsin's split House delegation, especially, can lead the way by underscoring the state's reliance on trade and by making it clear the Midwest is generally more sensitive to trade barriers than other parts of the country.
Congress can walk and chew gum at the same time. It's time for the House to sink its teeth into reaching a compromise on the U.S.-Mexico-Canada trade agreement.