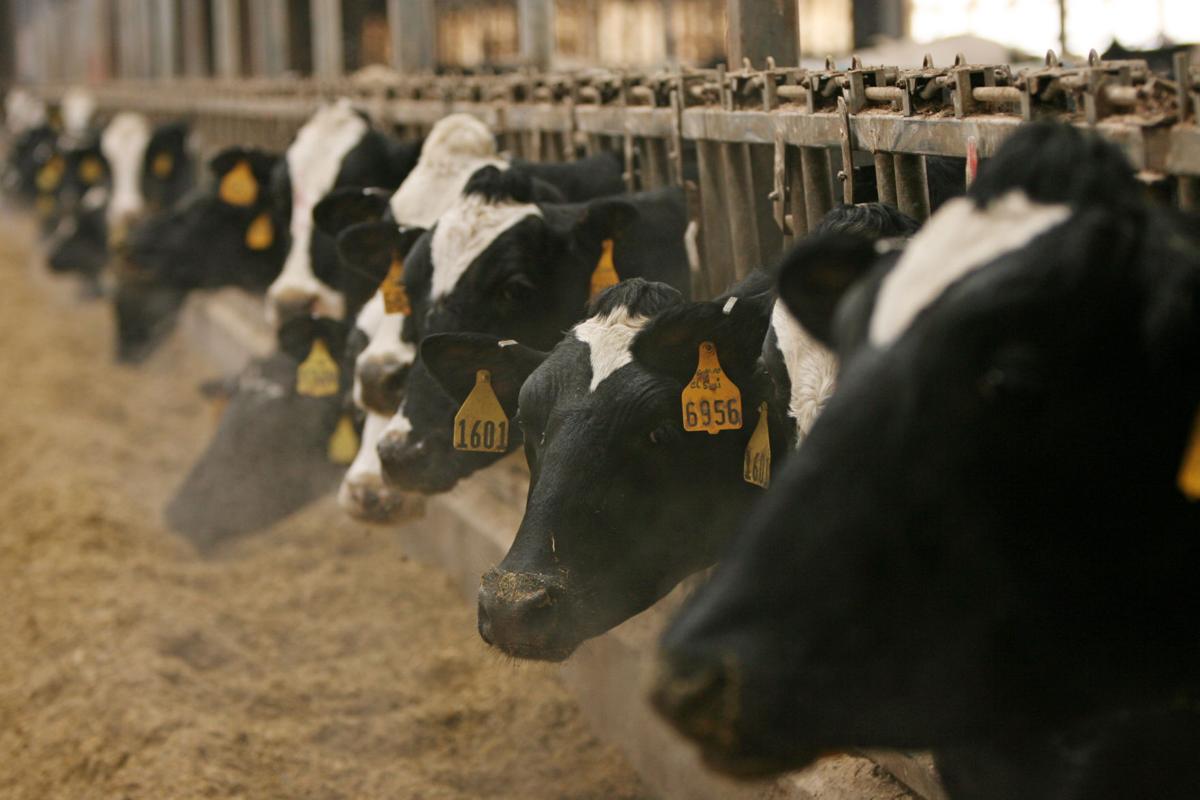 The bipartisan deal that ended the federal government shutdown and left open the door for a congressional solution on immigration is an opportunity that shouldn't be missed. Wisconsin's workforce crisis demands it.
Whether it's dairy and agriculture, information technology, construction, tourism or manufacturing, virtually every sector of the Wisconsin economy employs foreign-born workers. About 6 percent of the state's workforce is foreign-born, and the percentage of immigrant workers in sectors such as the dairy industry has been pegged at 50 percent or more.
The impact of those workers can be measured in terms of productivity, buying power, entrepreneurship and tax revenues, and the numbers are impressive. Immigrants are filling jobs that native-born Americans either don't want or aren't trained to do, and they're replacing some of the baby boomers who are retiring by the droves.
The need for workers in almost every corner of the Wisconsin economy was underlined by a recent series of events, unrelated except for the fact they all touched on the shortage of people to fill jobs.
Gus Faucher, senior vice president and chief economist of The PNC Financial Services Group, told the Wisconsin Bankers Association that most signs point to a longer U.S. economic expansion – with the noteworthy exception of worker supply. That's true in many states but more so in Wisconsin, he said, due to its low in-migration rate.
A new report on Wisconsin's place in the advanced energy sector predicted the state could add 44,000 jobs a year, many of them tied to the production of sensors and controls. One of the drawbacks, the report noted, could be the supply of workers to fill those jobs.
Representatives of the New York-based Markle Foundation, which supports skill training and coaching projects, toured Wisconsin to size up what's being done to develop the workforce. At every stop, they were told by business leaders, academics and government officials that Wisconsin needs more workers now and for decades to come.
And yet, the nation hasn't come to grips with the need to update immigration policies, which range from literally being a lottery in the case of H1B visas for more educated workers, to just plain nonsensical for less skilled workers who contribute mightily to the economy. Clashes of culture and values, not to mention old-fashioned fear of outsiders, leave the issue open for political demagoguery.
There's a glimmer of hope for a more comprehensive approach now that members of Congress, essentially negotiating without President Trump, ended the shutdown with a promise of bringing an immigration bill to a floor vote within weeks.
The deal came about because many Republicans grimaced at the thought of displacing thousands of families who had legally called America home for nearly 20 years, and many Democrats recognized they can't justify open-ended benefits for illegal immigrants when those benefits aren't available to citizens or others here legally.
It's a federal issue, not the province of state actions, but Wisconsin has a large stake in the outcome. The state educates thousands of foreign-born students who earn degrees in computing, life sciences and engineering – but they're often forced to go home and compete against the United States instead of staying here to work.
Consider this statement: "… Even if we are able to retrain Wisconsin's entire unemployed population and match them with available jobs, we will still fall well short of filling the projected 925,000 jobs created or replaced between 2008 and 2018. This is because our working age population already peaked in 2010 and is projected to continue declining through at least 2035."
That's from a 2014 report to Gov. Scott Walker from a working group headed by Tim Sullivan, the former Bucyrus-Erie chief executive officer who was asked to study Wisconsin's workforce needs. The conclusion: Legal immigration is good for the U.S. economy, and Wisconsin shouldn't miss the chance to attract talent it needs to remain competitive.
"… There is no evidence that immigration has a negative impact on native employment," the report read. "There is evidence that immigration encourages U.S. natives to upgrade their skills through additional education or training. This would encourage native-born workers to shift into the middle class."
The deal that ended the government shutdown could prompt a more rational immigration policy, one that could help Wisconsin out of its worker crunch. State policymakers can't vote in Washington, but they can let it be known much is at stake back home.