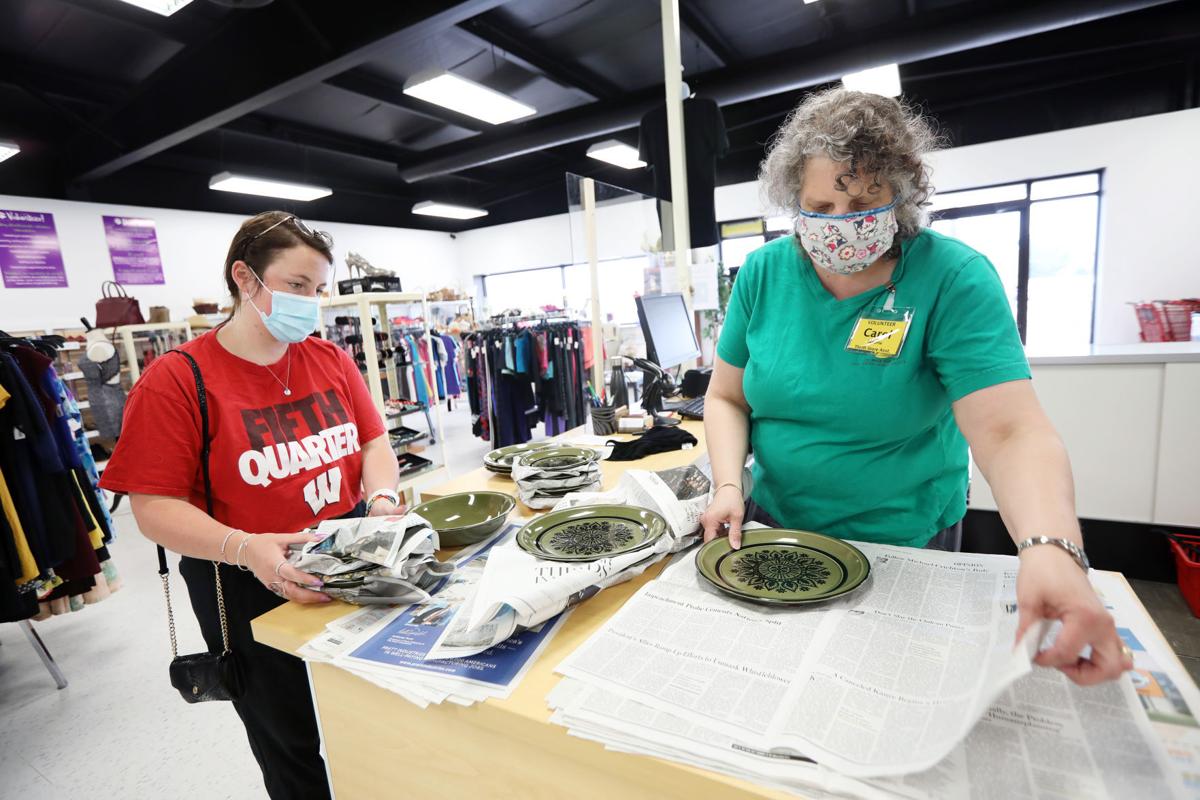 Although area nonprofit thrift stores suffered losses when stores closed due to the pandemic, store managers say they've been flooded with donations as residents spent their time at home cleaning out closets and clutter.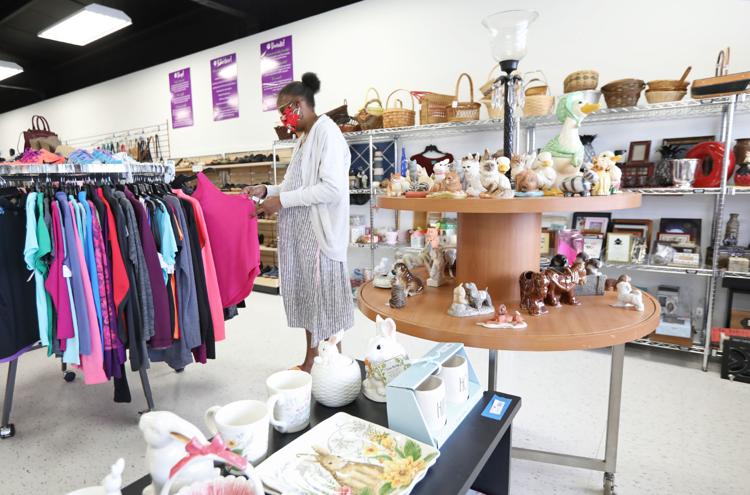 "We have seen an increase in donations," said Laurie Ringquist, director of customer service at the Dane County Humane Society Thrift Store, which moved to a larger space at 6904 Watts Road while shut down. "Some of it can be attributed to the fact that many people were quarantined at home and spent time cleaning. Our more visible location has also led to new donors who were not previously aware that we ran a thrift store."
St. Vincent de Paul thrift stores have also seen a substantial increase in donations, said Brooke Trick, senior director of retail operations. She attributed the increase to community events such as city-wide garage sales and rummage sales being canceled; people staying home or working from home during the pandemic tackling their cleaning projects; or people wanting to help.
"Rather than tossing something out, they wanted to give it to an organization that helps others," Trick said. "Why not give that once-treasured item the opportunity to be cherished again by someone else where the proceeds go back into your community? Whether shopping or donating, you're helping your neighbors in need as well as the environment."
Safety measures
Like other retailers, area nonprofit thrift stores have instituted new cleaning protocols, require masks, installed plastic guards at checkouts and encouraged shoppers to socially distance.
All of the thrift stores offer "no contact" drop off of donated items. Habitat for Humanity of Dane County ReStores and St. Vincent de Paul also offer pickup of donations. They do ask that any item given to a thrift store be reusable and resalable.
Donated items are sanitized as possible and are being left in stores' sorting areas longer before being added to sales floors.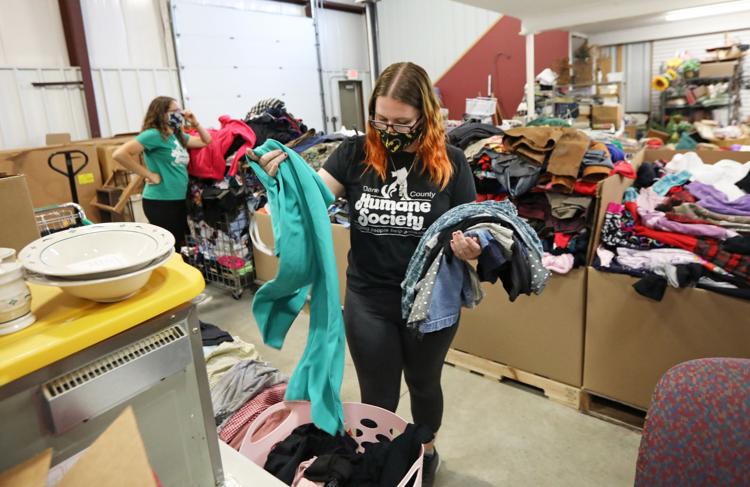 Dr. Nasia Safdar, medical director of infectious disease control at UW Health, said secondhand goods are, in general, safe to purchase and use during the pandemic.
"The virus doesn't survive very long outside the body," Safdar said. "By the time thrift goods are sorted, sold and then taken home, enough time has passed where they should not pose a risk."
Safdar recommends laundering clothes and washing dishes and other items purchased from thrift stores, which is good practice in general.
"Safety is really our number one priority," said Jenny Ballweg, communications director for Habitat for Humanity of Dane County and ReStore thrift store. "We really want everyone to keep safe. Dane County is our community, and we want to build a stronger Dane County through every aspect of our operation."
Continuing their missions
Proceeds from Goodwill of South Central Wisconsin Madison-area stores stay local and provide support services for employment, job coaches for people with disabilities and VITA (Voluntary Income Tax Assistance), and fund three group homes in Dane County.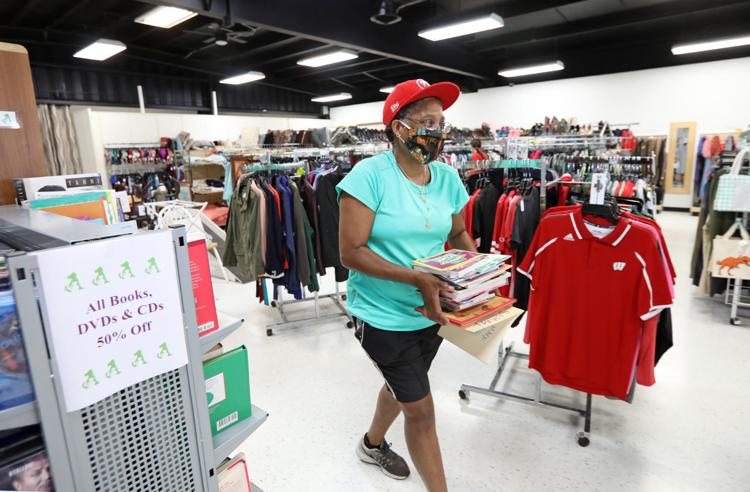 "When we were closed during the 'safer at Home' order, we spent a lot of our efforts and time trying to figure out and be prepared for when we could reopen," said Vicki Holschuh, president and CEO of Goodwill of South Central Wisconsin. "That was largely because our mission is really all about helping people. It's about work. It's about people gaining employment, developing skills so they can really become more economically mobile."
Agrace provides hospice and palliative care, as well as grief services for the community. Its thrift stores were shut down March 16 to June 3.
Agrace has not seen an increase in the number of people requesting hospice, palliative care, or grief counseling during the pandemic, said Liz Kopling, director of marketing and communications.
"Our palliative care team is doing more advance care planning specifically around potential complications from COVID-19 infection," Kopling said.
Even with about half of their revenue lost during the closure of their seven thrift stores, St. Vincent de Paul was able to continue to pay their employees and assist more than 7,100 families since the pandemic began. The group runs a food pantry and pharmacy, and offers vouchers for furniture and clothing for those in need.
"Our main need right now is for monetary donations because of our lost revenue," said Max Nguyen, communications manager for Society of St. Vincent de Paul.
All of the funds raised through sales in the Habitat for Humanity ReStore go to support Habitat for Humanity of Dane County's home building. Fifty-six Dane County homes have been funded through the thrift store.
Ballweg said she thinks there's definitely a lot of need for the Habitat for Humanity program during the pandemic.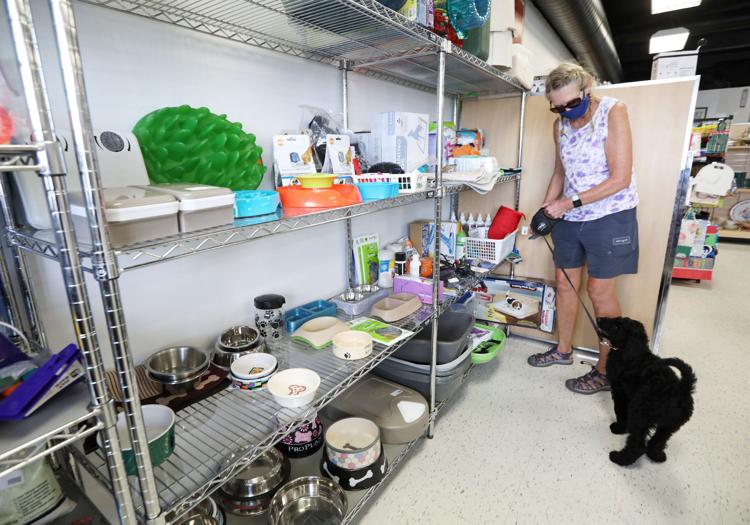 "A lot of the need was underlying already, but the pandemic really exposed it," Ballweg said. "It's hard to stay 'Safer at Home' when you don't have a home to count on."
Concerned about COVID-19?
Sign up now to get the most recent coronavirus headlines and other important local and national news sent to your email inbox daily.