Chuck Beckwith had considerably more hair after graduating from UW-Madison.
Little did he know his unsuccessful search for a decent hair brush would lead to a 44-year retail career in the city's Downtown, more than 42 of those years on State Street with Chuck Bauer, his partner of 47 years.
"I had really long hippie hair," Beckwith said. "I went all over Madison to department stores and Rennebohm's (drug store) and nobody had decent hair brushes so I thought we could open a store with our artwork and hair brushes and soaps."
In January, Beckwith and Bauer entered a new chapter of their lives. That's when they sold The Soap Opera they founded — which specializes in soaps, lotions, perfumes and other body care items — to Sean and Stacey Scannell. But the two men can still be found in the store as they are working through June to help the Scannells with the transition.
When Bauer and Beckwith finally retire, it will mark one of the longest runs ever among business owners on State Street in the modern era.
"Thinking about it was kind of scary because it was unfamiliar," Bauer said about selling the business and retiring. "It's kind of an inevitable thing that happens in life and we were kind of in agreement that we wanted to do it while we were strong and healthy and not forced into it."
The Scannells were featured in February in the State Journal Business pages with an Executive Q&A feature. But we would have been remiss had we not delved into the long careers of Bauer and Beckwith, who have been heavily involved over the years not only with their business but also working to ensure that State Street remained a vibrant shopping district.
Bauer, 69, is the former president of the Greater State Street Business Association and former chair of the city's Landmarks Commission. Prior to coming to Madison for graduate school to study fine arts, he lived throughout the world thanks to a father who was in the military. Stops included Germany, France, Japan, New England and Philadelphia.
Beckwith, 68, came to UW-Madison to study art history. He was born in Mexico City and later moved to Chicago and then Green Bay. He met Bauer at a party in 1969, and they have been a couple ever since. They married in 2013 at a courthouse in Decorah, Iowa.
"For couples thinking of starting a business together, I highly recommend it," Bauer told the State Journal in a 2014 Valentine's Day story. "Because instantly it gives you a permanent condition of having things in common. It's dynamic. You might have things in common when you're young, but when you grow old, it's not going to run out if you have a business, because it's a moving target. In fact, for us it was as good as getting married."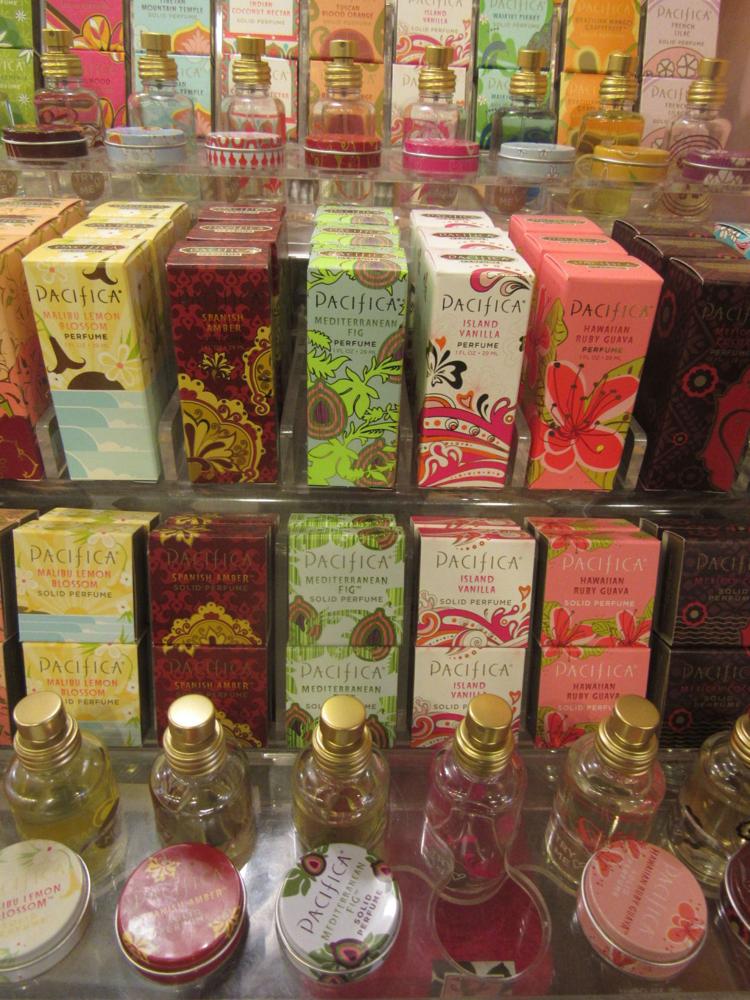 Their business is squeezed into a 1,500-square-foot spot three blocks from the Capitol Square, but the beginnings came in 1972 in a 100- square-foot space on the first floor of a boarding house on Lake Street between State and Langdon streets. The space had room for an 8-foot-long counter where they sold soaps, hair brushes, herbs and their artwork. They paid $30 a month in rent and in the summer also sold their products out of a small push cart at Library Mall.
You have free articles remaining.
"It had a window and a radiator," Bauer said of their fledgling retail shop. "We had small volume but high profits and that impressed the landlord on State Street."
In 1974, they tripled their space by moving to 312 State St. They remained in the location until moving in 1982 into the current space at 319 State St. They also did away with rent and purchased the building, which has a unique outdoor garden space in the rear. Buying the building provided more financial security for the business, Bauer said.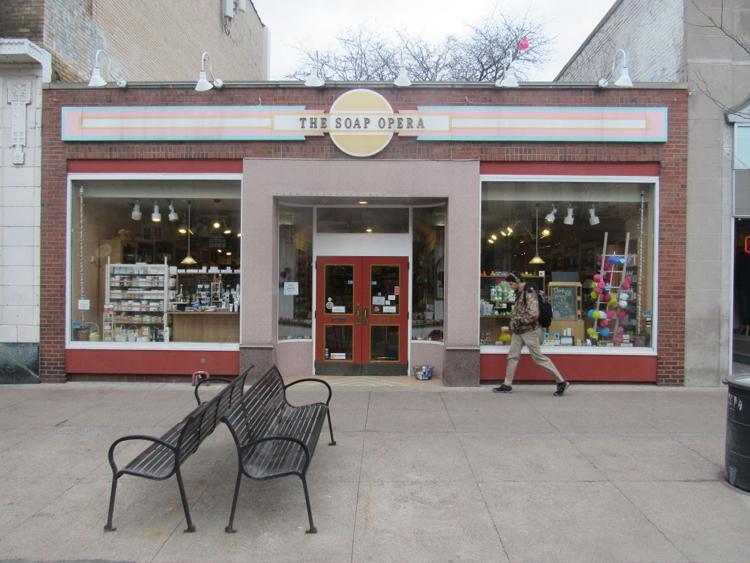 "When you own your own building, it's a very different ballgame," Bauer said. "If we were still here (but had not purchased the building), we would not be working for ourselves. We'd be working for the landlord. If you're not an owner, you're a nobody. You have no future. So it makes a big difference."
Bauer and Beckwith live in University Heights and frequently walk to State Street, but they also have a home near New Glarus that serves as a weekend retreat.
The Soap Opera sells a wide range of products. The shelves are stocked with soaps, lotions, body washes, perfumes and scents. They include companies such as L'Occitane, Crabtree & Evelyn, Greenwich Bay Trading Co. and Burt's Bees. One of the store's best sellers is a line of vegan and "cruelty-free" skin and perfume products from Pacifica.
Major retailers now carry some of the products that can be found at The Soap Opera, but that wasn't always the case, which is why the business started in the first place.
"Now after all these years, Target and other places have some of the products we have, but we had them 20 years before they got them," Bauer said. "So society and culture has kind of caught up with us a little bit."
Several longtime business have left State Street in recent years, and Bauer and Beckwith have seen other businesses come and go in short stints. Retail can be a relatively easy thing to start, but maintaining it and making it profitable is another story, they said. Listening and responding to the wants and needs of customers is key.
"Retail is detail," Beckwith said. "You have to follow up on details and attend to little things all the time, which happens on a daily basis."
And while there has been much talk about the future of State Street and the balance between retail and restaurants and bars, Bauer is bullish on the future of the street. The boom of new housing that continues to bring more young professionals to the Downtown has been, and will continue to be, a game-changer.
"It's always been a mix of chains and non-chains and daytime retail and service and at night-time students and bars," Bauer said. "The design is its greatest strength where you go up one side and down the other. If you were going to design something for stable retail, this would be it."