MIDDLETON – Jessica Regele wasn't looking for another location to expand her artisan gift shop in this city's downtown.
Even though she had just 1,000-square-feet at the back of the building with a side entrance, she adored her location and the 1890s era building that back in the day was a general store with hitching posts out front.
So when Bloom Bakery closed up shop last year in the front of the building, Regele never hesitated to expand her shop, The Regal Find, into the former bakery space. She now has another 700-square-feet, massive windows that front Parmenter Street, flood the shop with natural light and which also showcase her products, many of which are made by local artisans. There's also a front door right on one of the downtown's most prominent corners.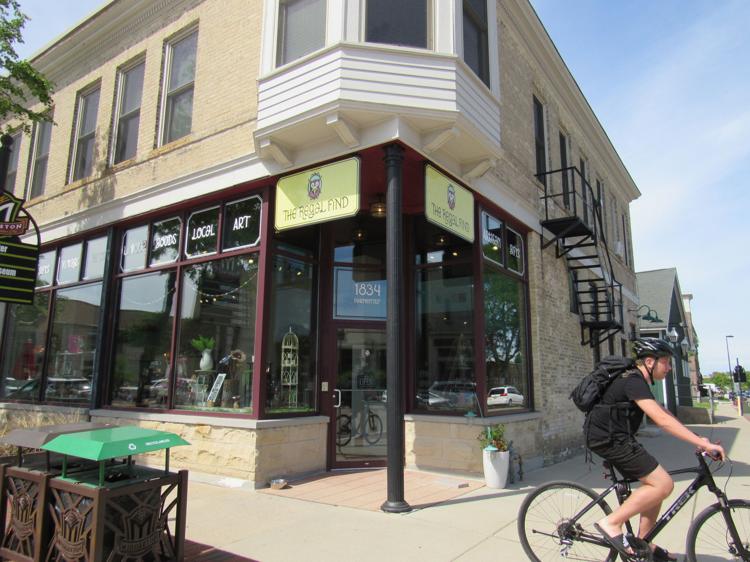 And while a large portion of University Avenue is closed off to traffic for reconstruction, the detour is bringing a steady stream of vehicles past her shop at the corner of Parmenter Street and Elmwood Avenue, which is now a four-way stop.
"We just worked with what we had for a very long time and now that we've been able to spread out it just feels so much better," Regele said. "It's been really exciting to call all the artists and tell them to bring in more stuff."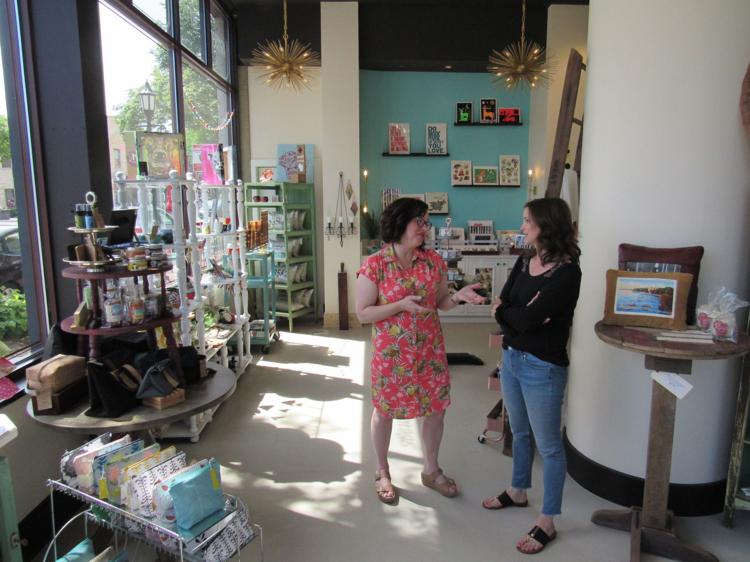 The Regal Find opened in 2013 and expanded into its new space in early April. The shop carries a wide range of products that includes works from 130 artists, about 90 of which are from Wisconsin. There are candles, small tables made from reclaimed barn wood, handbags, jewelry, paintings, pottery, pillows and other home décor items.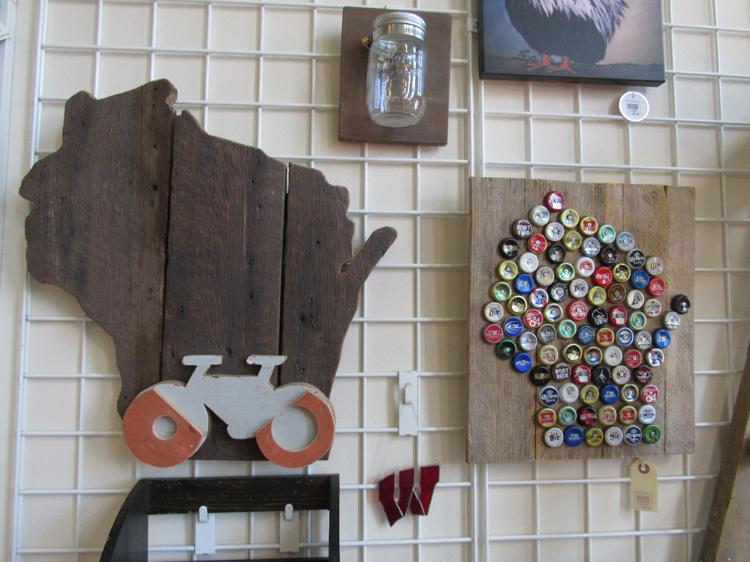 You have free articles remaining.
There are baby blankets from Home Sewn in Lodi; wood products from Jeremiah Logemann, a Middleton firefighter, and cloth ornaments in the shape of owls from Green Circle Stitchery in Evansville. Karen Juno of Madison sells her paintings of cows here while Carla Johnston, the store's manager, sells her homemade bottle stops topped with ornate badgers. Johnston's mother, Jean Zirk, makes children's aprons designed to hold crayons and also sews children's dresses.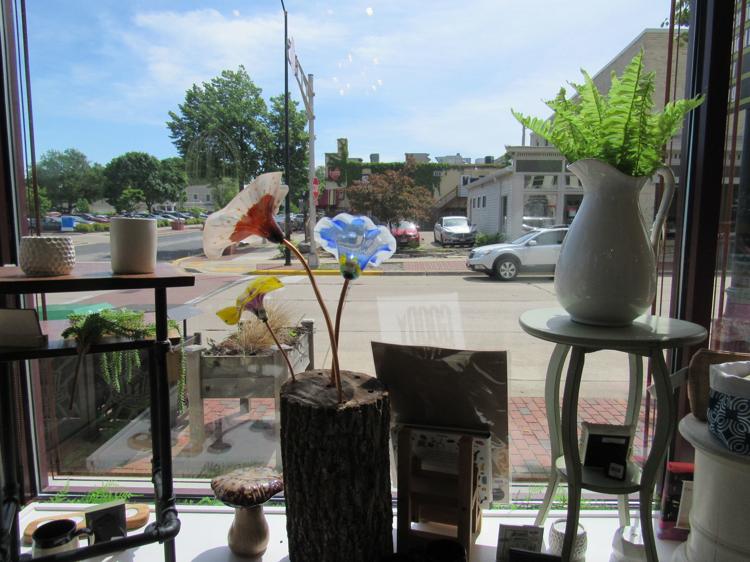 The expanded shop, which includes a large assortment of Wisconsin-themed items, is the latest improvement to the downtown where there are new retailers, more housing and a growing roster of eateries that have all combined to create a revitalized shopping and dining district.
"The businesses down here like to send customers each other's way," Johnston said. "It's just very friendly and not competitive. We all feel like we're in this community together. It's just really, really exciting."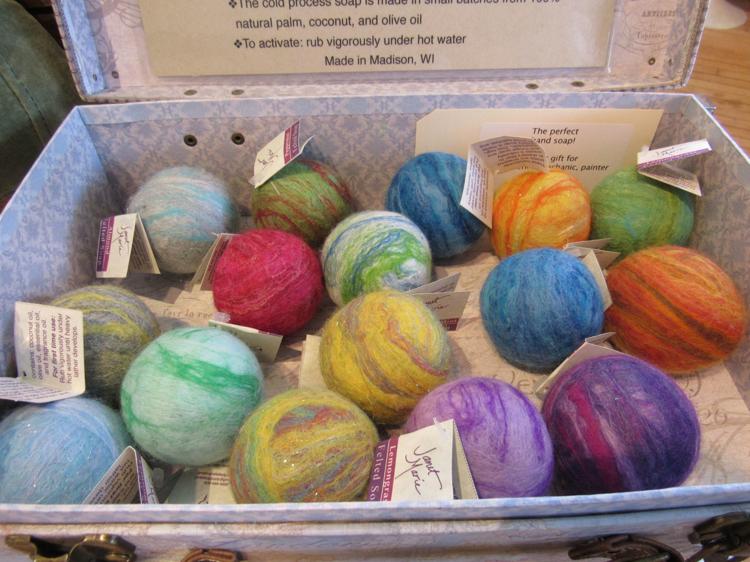 Regele's journey into retail wasn't immediately apparent.
After graduating from Middleton High School in 1989, she earned a political science degree from UW-Madison and then spent time as a probation agent for the state Department of Corrections. She later home schooled her four children before going to work for Confectionique, a French-inspired market that has regular sales on select weekends at the Middleton Airport.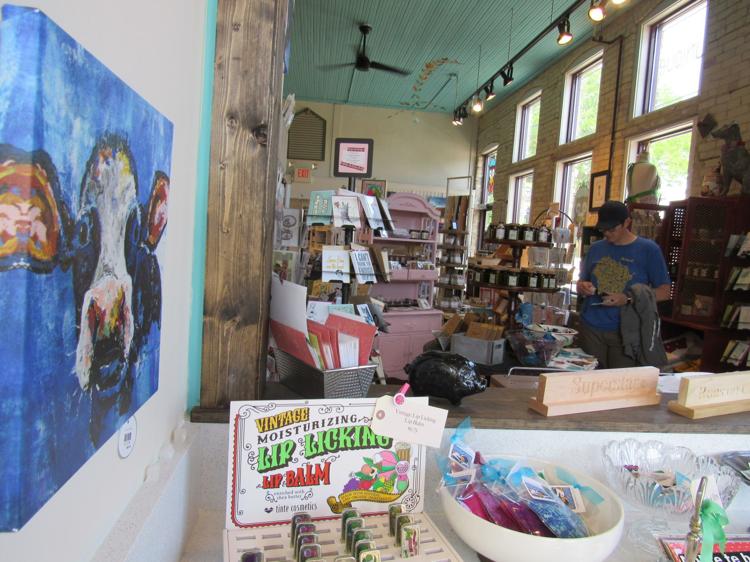 That's when Regele realized she wanted her own business. So when a space opened up across the street from the Free House Pub, she jumped at the chance and began curating works from a large list of artists and products from other local entrepreneurs to sell in her shop.
"We are always finding new artists and keeping it fresh," Regele said of her inventory, 90 percent of which is sold on consignment. "It used to be that you could walk through downtown Middleton and hear and echo but now there's just a nice, wonderful buzz down here."
Send retail-related tips and story ideas to badams@madison.com or call Barry Adams at 608-252-6148.