The Marling is getting another tenant and the number of yoga studios in Madison is about to grow again.
Just weeks after a central Wisconsin brewery announced plans for a tasting room in the building and as an award-winning chocolate maker is under construction in the building, Inner Fire Yoga has announced it has plans to open a studio in the ground floor of the apartment building that also has commercial space along East Washington Avenue and the Yahara River. An opening date has not been set but it will become the company's third location, joining others at 5003 University Ave. near Whitney Way and in the heart of the UW-Madison campus in the Lucky Building at 773 University Ave.
Marit Sathrum, owner of Inner Fire Yoga, said she has been considering an East Side location for over a decade. She had looked at seven other properties, beginning in 2005, but likes the Marling for its location, which is on one of the fastest growing corridors in the city and will, in a few years, be across the street from the Madison Public Market.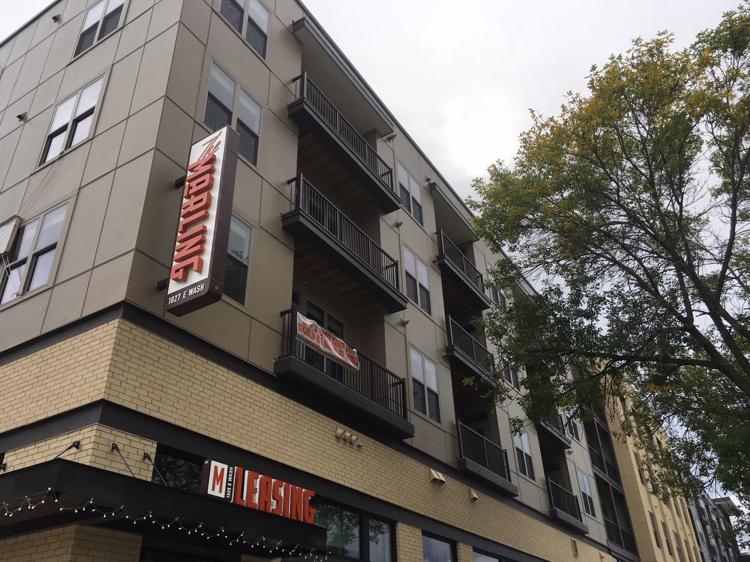 You have free articles remaining.
"The Marling is perfect for Inner Fire Yoga. It's on the Yahara River bike path, across from Burr Jones park, in the center of the Eastside development action, on the major commuter throughway of East Washington, and even (comes) with dedicated commercial parking spaces in the Marling garage," Sathrum said. "We are very excited."
The yoga studio is expected to open in late December and include two radiant-heated yoga studios, a retail boutique and men's and women's dressing rooms with showers.
M-M Properties, a Houston-based development company, said Thursday that 90 percent of the 15,000-square-feet of commercial space in the building is leased while the construction of 228 apartments above has been completed.
Also announced for the commercial space is an office for First Choice Dental, that will be the company's 11th location. O'so Brewing Co. in Plover recently announced plans for a 1,283-square-foot tasting room with indoor and outdoor seating and a small retail carry-out sales area while, CocoVaa Chocolatier of Madison is building a larger production and retail space that will face East Washington Avenue.
Send retail-related tips and story ideas to badams@madison.com or call Barry Adams at 608-252-6148.