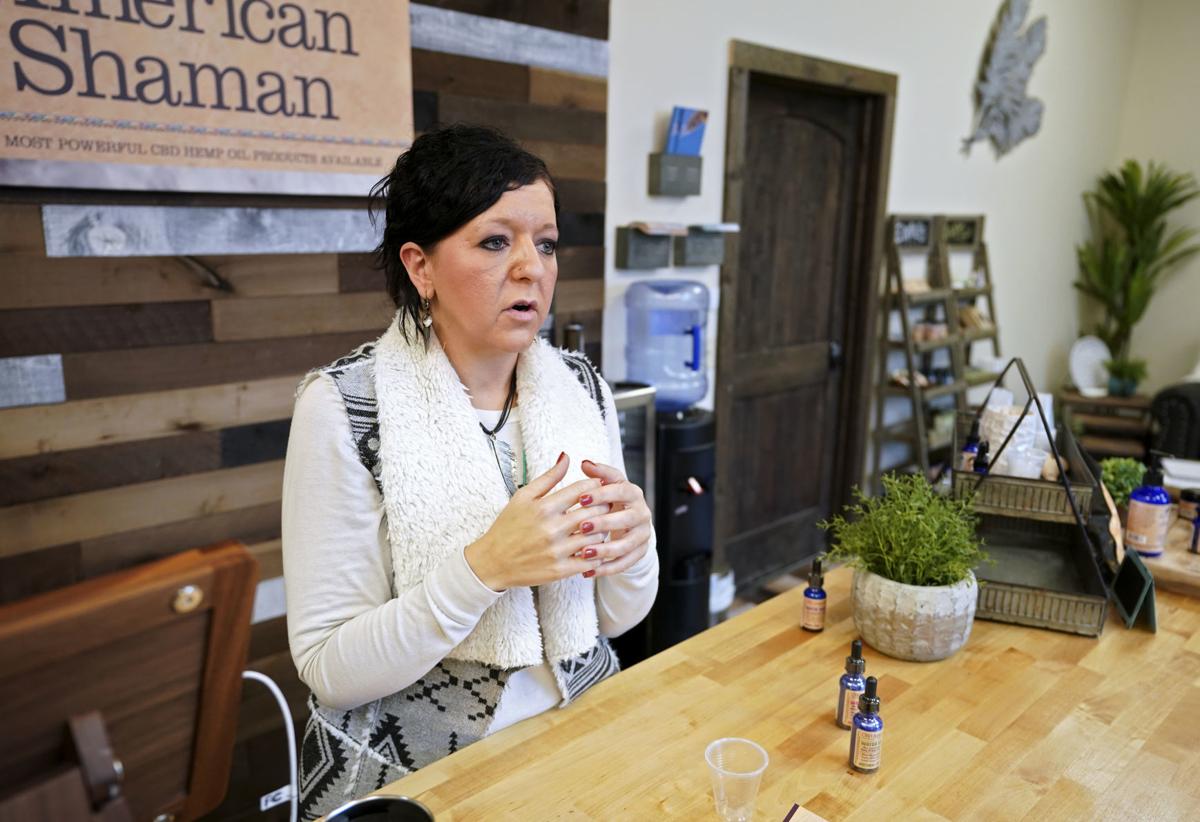 The time-worn consumers' adage "buyer beware" seems especially pertinent when a government regulator and business owner both describe a newly minted industry as the "wild west."
Seventeen months after then-Attorney General Brad Schimel gave the go-ahead to the retail sale of products derived from a non-psychoactive strain of cannabis, that's how the state's top food-safety administrator and the owner of Madison's Holistic Green are referring to the burgeoning number of businesses making and selling products with cannabidiol, or CBD.
"Anybody but anybody is doing whatever they want," said Doug Jones, who sells tinctures, edibles and a range of other CBD products at his store on Williamson Street and considers himself one of the industry's good guys.
"Tread lightly. Caveat emptor. Pick your motto. But, yeah, I'd say be careful," said Steve Ingham, administrator of the Division of Food and Recreational Safety for the state Department of Agriculture, Trade and Consumer Protection, when asked for any advice for consumers considering CBD.
None of this means Madison retailers aren't selling a range of CBD products — from dog treats, to hemp cigarettes and vapes, to tinctures and chewables — that are arguably illegal, of questionable origin or both.
Julie Neitzel, a senior buyer for the 45-year-old Madison-based Community Pharmacy, says the co-op has been selling CBD products for about four years — prior to last year under an interpretation of federal law that assured the pharmacy that what it was selling was legal under the 2014 Farm Bill.
Whereas before there were a handful of companies in the CBD business, now there are thousands, Neitzel said, and she gets one or two calls every day from CBD companies looking to sell their products from her shelves.
Much of it is "an influx of garbage from all over the place," she said.
And who's behind that influx? It can be hard to know.
Leaping licenses
The number of hemp-related licenses issued in Dane County shot up from 16 growers and nine processors in 2018, to 167 and 72, respectively, this year. But the state law that authorized the growing of hemp doesn't allow state officials to release the names or exact locations of the licensed.
Businesses that sell CBD products must get seller's permits from the Department of Revenue, but those businesses could include gas stations that offer a few CBD items to stores such Holistic Green and CBD American Shaman on the Madison's Far East Side that specialize in them.
"There is simply no reporting mechanism for DOR to know who is selling CBD oil," DOR spokeswoman Patty Mayers said.
Madison also does not have a specific license for CBD retailers, although it licenses sellers of liquor, pedal cab operators and bicycle dealers, among others.
What to look for
The regulatory uncertainty, novelty and relative lack of research on effectiveness, safety and dosing in the burgeoning CBD industry leave room for less-scrupulous claims.
Still, CBD sellers and advocates say there are questions consumers can ask and red flags they can look for to help ensure they don't get duped.
Chief among the red flags is the FDA's prohibition on marketing CBD products as a cure for some ailment.
You have free articles remaining.
"We're not allowed to make any medical claims," Jones said.
Instead Neitzel, in a presentation on CBD she made in July, said CBD "supports" stress management, "calm and focus" and "immune balance," among other benefits.
A conversation that begins with a customer saying "'I have this, what CBD should I take?'" should be stopped, she said, so that a more nuanced discussion about the CBD's effects can be had.
No 'guessing game'
Local CBD retailers and Peter Grinspoon, a Boston physician and advocate for medical marijuana, said CBD sellers should be able to point to proof of third-party testing — "certificates of analyses" — showing the levels of CBD and other compounds in their products.
"I demand for them to have test results given to me," Jones said of the companies who sell CBD products through his store. "This isn't a guessing game for me."
Neitzel and Jones also said to watch out for labels that are confusing or provide very limited information.
"If you can't understand the label ... then you can do better than that," Neitzel said. Jones warned of "white labeling" — in which CBD retailers slap their own labels on products they buy from elsewhere and might know little about.
Neitzel said CBD retailers should also be able to speak to how CBD might interact with with other drugs, noting that CBD may lower blood pressure and increase sensitivity to insulin. She said there are generally few interactions or side effects with doses of up to 60 mg of "whole plant" extract.
Ashley Lang, who so far has opened three Wisconsin franchises for Kansas City, Missouri-based CBD American Shaman, admits that the United States is behind in the effort to study CBD, but said research by her company and others is underway.
"The studies are coming," she said. "It's just a matter of time."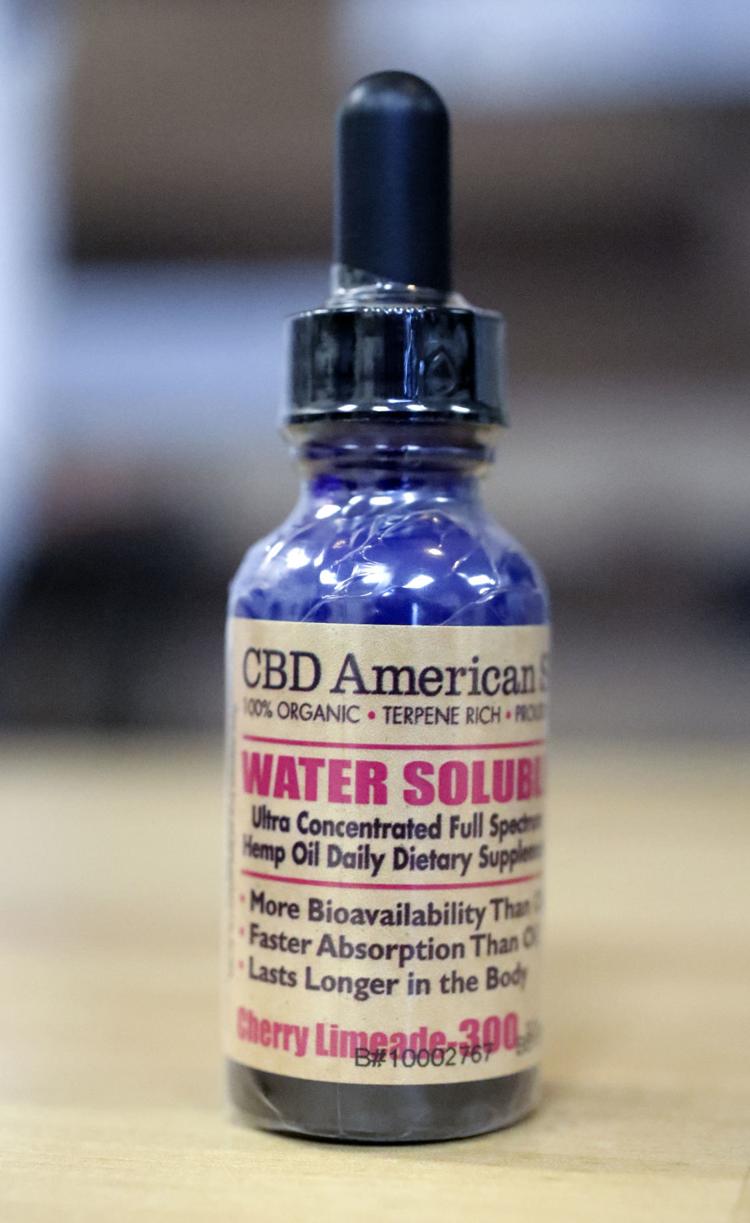 The hemp industry group U.S. Hemp Roundtable has also sought to reassure consumers with the rollout this year of a certification program for hemp companies — including those making CBD products — that aims to ensure product quality and safety.
Consumer risk
Consumers who successfully navigate the process of figuring out what's in a CBD product, how they should use it, and what they should use it for are then faced with one overriding question the CBD sellers themselves might not be the best people to answer.
Given that the out-of-pocket cost of CBD products can be significantly higher than that of over-the-counter and prescription medications that treat the same ailments CBD supposedly does, is trying CBD even worth it?
"That's the million-dollar question," Grinspoon said, although he added that traditional medications such as Tylenol don't work for everyone, and that he's seen at least some of his patients benefit from cannabis in his practice in Massachusetts, where marijuana is legal for both medical and recreational use.
Lang said the value of CBD comes in having a "natural product" that can do what traditional medications can do without side effects.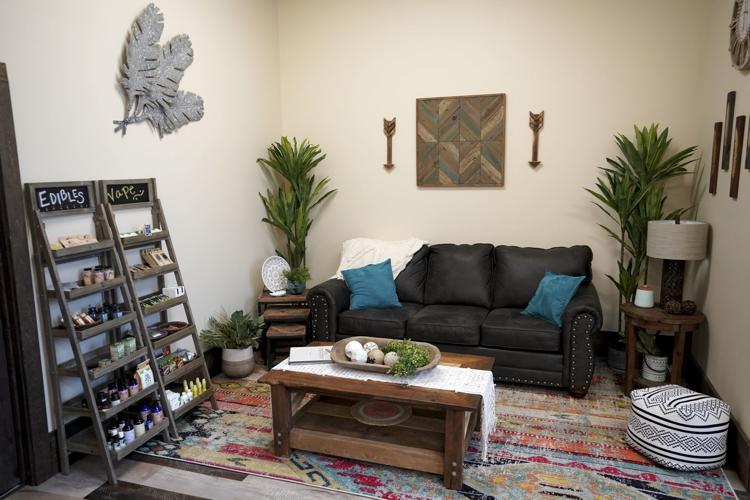 "Tylenols, Advils, your prescription medications, those are all synthetic products. They're not real," she said.
Effective or not, there's little evidence that CBD is unsafe to take, Grinspoon said, and "the biggest risk to CBD is to your pocketbook."
"Essentially, we're experimenting on ourselves with it," Neitzel said.