Shoppers at The Book Deal can walk away not just with a stack of used books bought for cheap but also with a sense of doing good for the Madison community.
The store, which passed its first anniversary in May, sells books for $4 or less and also aims to donate a book for each one sold.
Brothers Rick and Jimbo Jacobs and friend Josh Derr had been selling books online for a few years before opening up The Book Deal. That enterprise had been successful, Jimbo Jacobs said, but it wasn't personally fulfilling. There's no community or even customer engagement through a computer screen.
The partners' love of books and desire to connect with the community is what prompted the founding of The Book Deal, 319 W. Beltline #111. Because they wanted to further share that love by supporting literacy and access to books, they decided to commit to donating books.
The Book Deal gives away books in a variety of fashions, including giving to school libraries, setting up give-away tables at elementary school parent-teacher conferences and even driving around to Little Free Libraries in the Madison region to place some books. Educators also receive a 10 percent discount on anything they purchase from The Book Deal.
Inside the store, shoppers can trade in their old books for store credit or purchase books for no more than $4.
"They can pretty much feed their book addiction without breaking the bank," Jimbo Jacobs said.
You have free articles remaining.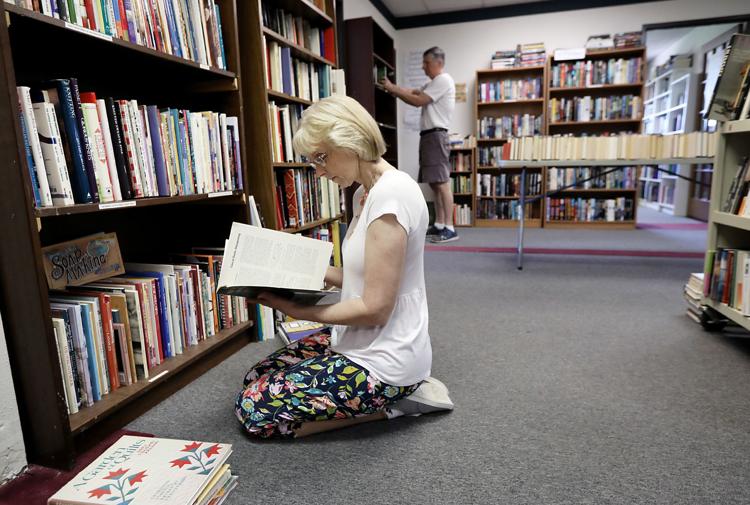 Tucked away in the back of a building on the Beltline frontage road, The Book Deal isn't the type of store that gets a lot of foot traffic. Instead, the owners focus on marketing their store on social media.
"Really primarily the only way that we market is through social media," Rick Jacobs said. "We've really spent a lot of effort building a good audience."
On The Book Deal's Facebook page, the owners share memes, pictures and quotes relating to reading along with weekly book features. Jimbo Jacobs posts pictures of curated selections of new arrivals to the store, and on those posts, customers can lay claim to titles, agreeing to come into the store to buy them that week.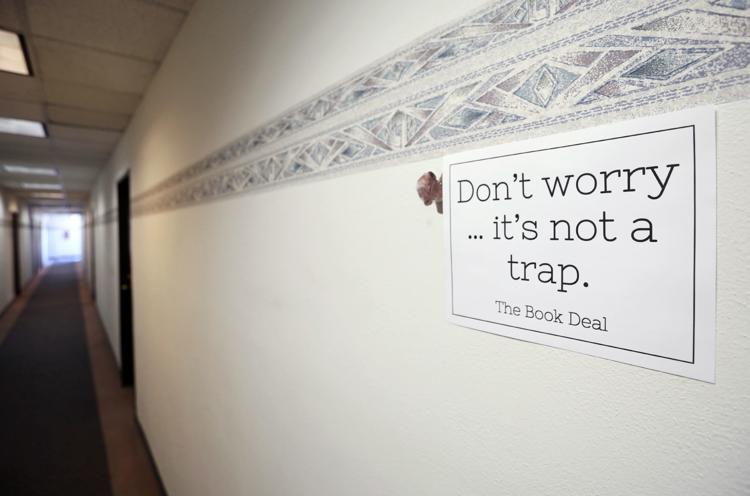 Encouraging trade-ins keeps inventory costs low, Rick Jacobs said. Customers can bring in books and receive 10 to 40 cents in store credit, depending on the type of book, its popularity and its condition. The Book Deal also accepts book donations.
The partners also search online for cheap books or entire collections. Even most of the bookshelves in the store were donated or bought second-hand.
"We didn't go into the business expecting to get rich," Rick Jacobs said. "It is ... kind of a labor of love and something that we enjoy doing."
The partners are still selling books online through eBay and Amazon, but Rick Jacobs said they're trying to move further away from that model and focus more on the actual store. They said that not only has the store been profitable, but they're also enjoying the work more.
"It's so much more rewarding to be talking to the people and getting to know community," Jimbo Jacobs said. "Everyone's been super welcoming."