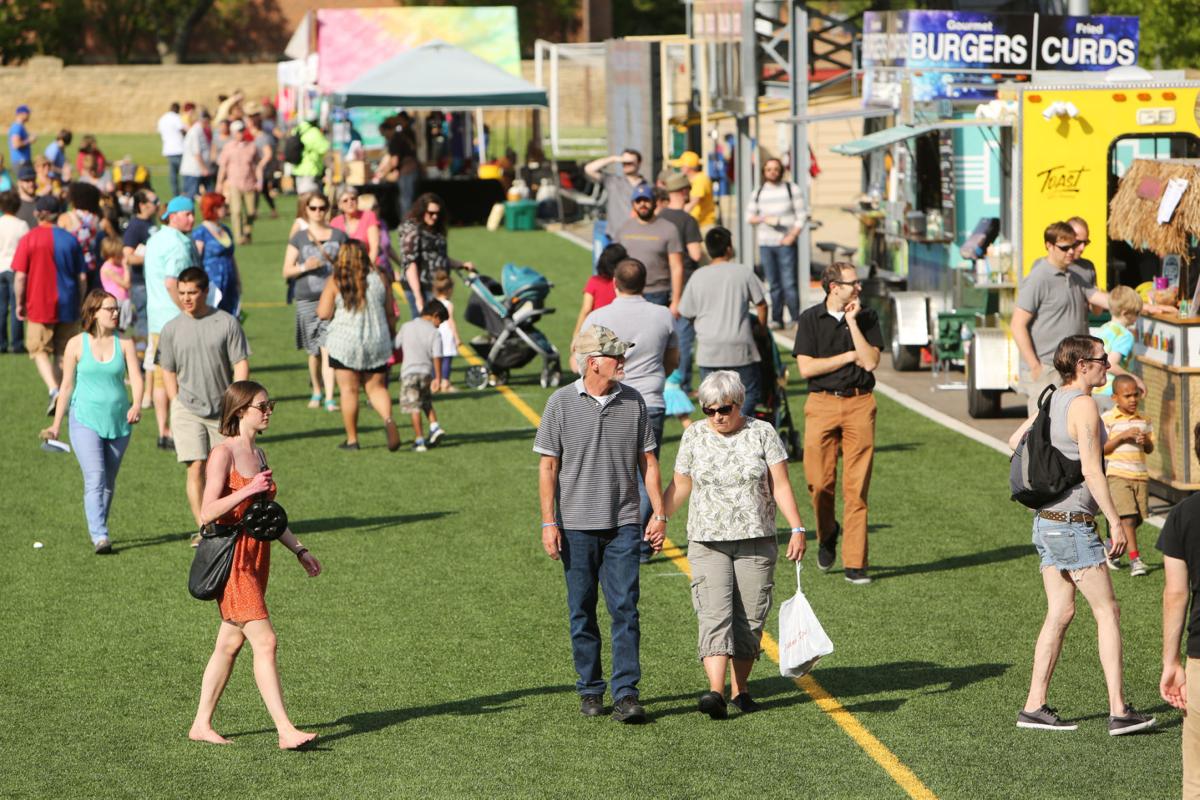 The Bodega, a free public market, will return to Breese Stevens Field with five dates scheduled for this year.
The Bodega, which held its first events in 2016, features farmers, antique dealers, craftspeople selling locally sourced goods and produce along with live music, locally produced beverages, interactive displays, a 60-foot-long inflatable zip line and free yard games.
"We had more than 80 local vendors at each Bodega, a fleet of food carts, and attracted more than 15,000 people to the five events," Conor Caloia, chief operating officer of Breese Stevens Field, said wrote about last year's events. "Each event had live music, beer and wine and a mix of artisans and farmers vending."
Bodegas this year are set from 1-5 p.m. April 30; and 4-8 p.m. on May 18 and June 8. Two more dates have not yet been set.
The April 30 event will feature music from WheelHouse, a nationally touring Americana and bluegrass band from Madison, while the May 18 Bodega will feature music by rap artist Rodney Lucas, who will play one set as F. Stokes and a second set as Rappin' Ricky.
Vendors scheduled to appear include live demonstrations from Milwaukee Blacksmith, which has been featured on the History Channel; Grasshopper Goods, a mobile boutique; Hermsdorf Farms and Farmer Johns' Cheese Curds.
Send retail-related tips and story ideas to badams@madison.com or call Barry Adams at 608-252-6148.