PAOLI -- Cooler space is at a premium. So when the owners of Landmark Creamery Provisions opened their doors on Nov. 18, they had to be more selective than most cheese purveyors about the products they carry.
Anna Landmark and Anna Thomas Bates know their 800-square-foot shop and cafe can't compete with the likes of Metcalfe's Market, Hy-Vee, Miller's Market and Fromagination but that's not the point here.
The 5,000-square-foot building that for 10 years was home to Paoli Cafe & Grocery will soon be used to age their own line of cheese and serve as a packaging and distribution center. The long-range goal is to someday bring cheese making equipment into the facility, instead of doing off-site production at Cedar Grove Cheese in Plain.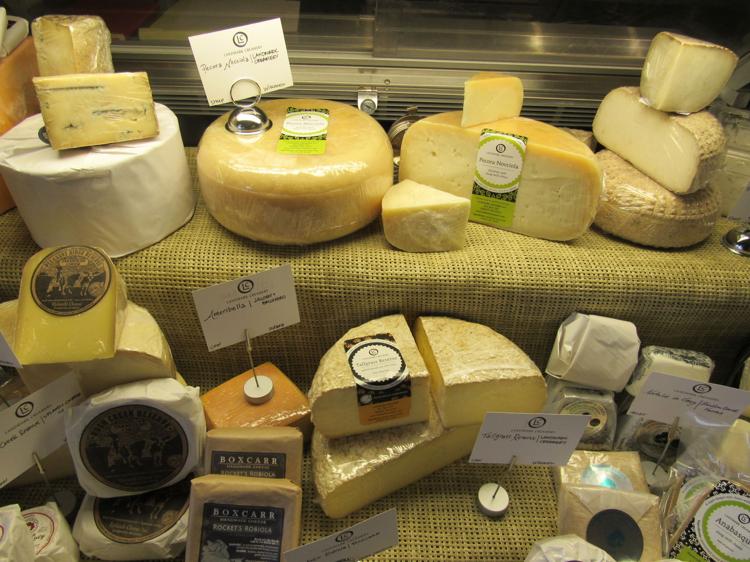 The entrepreneurs have carefully curated a few, well-known local cheeses along with some from outside of the state to join their own line of cheese, the bulk of which is made from sheep's milk. The selection process wasn't easy.
"We knew wanted a hefty percentage to be our cheeses. It's an outlet for people and makes sense for our bottom line," Thomas Bates said. "We knew there would be a few people would expect to see. It's part what we like a little bit and part just friends of ours from across the country who are a little smaller and you can't (typically) find in Madison."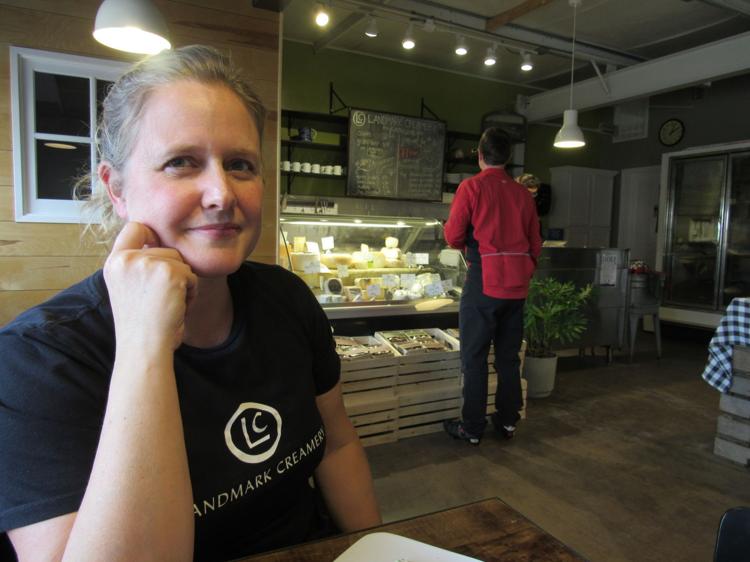 Those would include goat cheese from Dutch Girl Creamery in Lincoln, Nebraska, and Boxcarr Handmade Cheese of North Carolina. The Wisconsin lineup showcases Hook's, Pleasant Ridge and Roelli along with Landmark's seven flavors like Anabasque, Pecora Nocciola, Pipit and Brebis, a soft, creamy cheese that is the sheeps milk equivalent of goat chevre and can be spread on toast and topped with fresh pea shoots.
You have free articles remaining.
Register for more free articles
Stay logged in to skip the surveys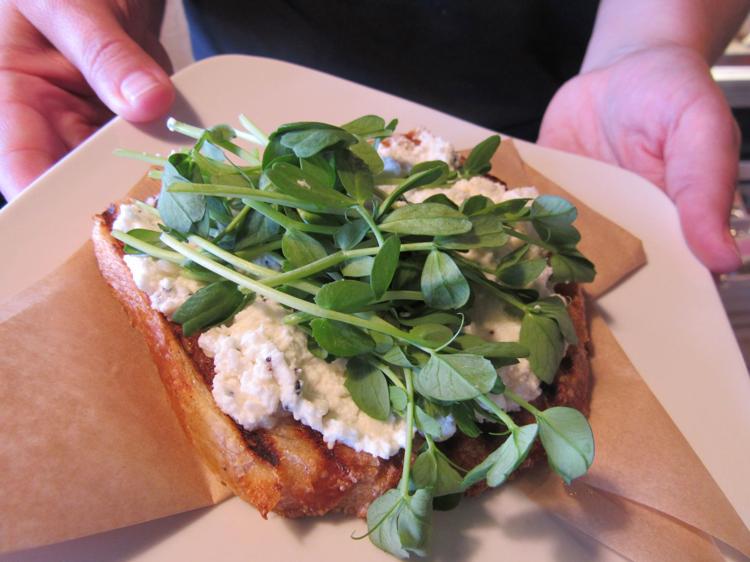 The cafe offers up a small menu that includes coffee from Lodge Coffee in Baraboo, grilled cheese sandwiches and baked goods from Honey Bee Bakery in Madison. Other offerings include Yodelay Yogurt from Markus Candinas in Madison, bottles of soda from Wisco Pop in Viroqua and cans of Cadence Cold Brew Coffee in Madison.
The shop, located next door to the Paoli Pub & Grill, also offers up gift boxes and a wide range of other local products like salami from Underground Meats in Madison, cookbooks, packages of Urbal Tea in West Allis, syrups and preserves from Quince & Apple in Madison and fresh mozzarella and mascarpone from Crave Brothers in Waterloo.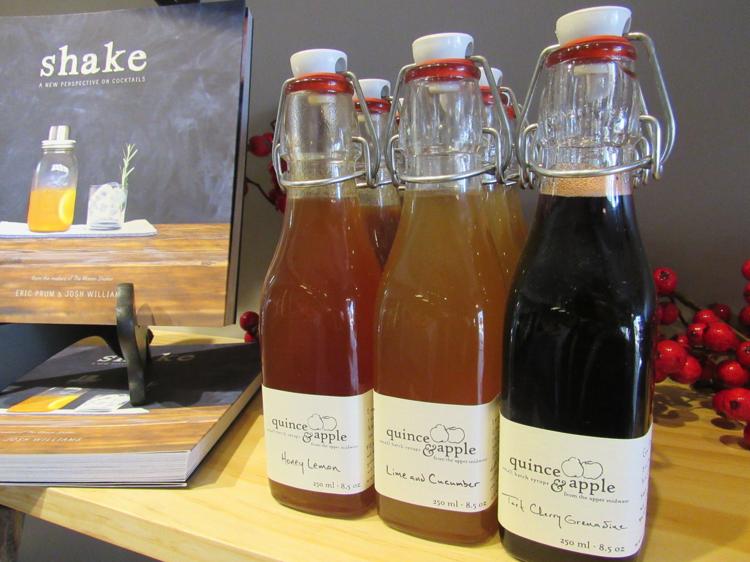 Landmark, 39, and Thomas Bates, 41, have invested about $25,000 in their project that was funded by a Kickstarter campaign in May. They founded their company in 2014 and have been renting production and aging space and selling their products at local farmers markets and in stores around the state. Their products can also be found in cheese shops in a few major cities around the country.
Their shop will also be part of Saturday's Christmas in Paoli that will feature strolling carolers, an indoor farmers market and a cookie crawl that will benefit the River Food Pantry. Those taking part can pay $10 for a bag and then collect cookies at 13 Paoli businesses.
But for the two Annas, having their own place, in a community known for its artisans, locally owned businesses and bike traffic, this is a major step towards more independence and a growing business model. They want to add beer and wine to pair with cheese sales and expand their menu.
"It's been a lot of work," Thomas Bates said of opening the shop. "There were a lot of times when it didn't seem like it was going to come together. So, to see everything on he shelves and the cheese in the case and to have couples sitting at the tables eating grilled cheese, it's really good."