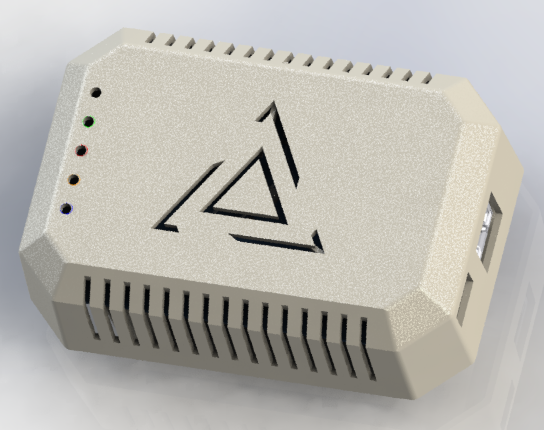 I'm at the grocery store, making a purchase and before signing for the transaction, I receive a notification on my phone that includes the bank details about my purchase. Later, I'm sitting at my desk and receive notice that the package I ordered was just delivered to my front door.
Messages like these are sent with the utmost importance all day, every day to a variety of people – but in the realm of important information, are these notifications really critical?
Sending critical information instantaneously is not something I thought was in my future. As a former teacher and small business owner it just wasn't on my radar. And then a series of active shooter events in schools changed all of that. Now, providing instantaneous information about a gun being fired in any public building has become my primary mission.
As a teacher, I recognized the need for immediate notification in the event of an active shooter incident. Being aware instantaneously of such a violent, rapidly evolving, deadly threat can make the difference between life and death.
You have free articles remaining.
For the past several years, my team and I have been developing a gunshot detection sensor. The sensor is a device installed in schools and other buildings that monitors an environment for the exact sound match to that of a gunshot. Once detected, it sets off the building wide alarm and notifies emergency responders with the exact date, time and very specific location in the building where the shots were fired.
In this age of technology, there's no better purpose for instantaneous notification than critical, emergency situations such as an active shooter situation.
The path to this solution has not been easy. I knew I needed highly trained individuals to help create a solution that would fulfill the goals of being accurate, effective and affordable. Assembling an experienced team around these goals remains a priority. Making sure we have development perspectives from end users such as law enforcement officers and building administrators is really important so that we are effective for those two key populations in an active shooter incident. Then we combine that input with a strong, creative, technical development team and truly, we have created a solution unique to the industry.
The notification of the shot fired is virtually instantaneous. A map can show where the shot was fired by a blinking red dot. Receiving a text message, email, pop-up or voice call is another form of notification. We created this solution to integrate easily with other security solutions typically found in buildings. This allows for faster response and more precise information to be shared with building occupants and emergency responders. Which, ultimately, can help to save lives.
Trinity has tested and installed the system in a variety of environments: a school, theater, government building and restaurant/bar. Each facility brings a different sound profile, and our technology is able to work with the challenges that each environment brings. Many schools, financial institutions, business offices and commercial property companies have reached out to us to integrate our gunshot detection system into their existing security equipment.
Businesses, restaurants, night clubs, schools – the list goes on to include many locations where active shooter incidents have taken place. These types of buildings have security measures already in place for fire, theft, etc. Don't our kids, co-workers and law enforcement officers deserve the same instantaneous notification in the event of a very violent threat? We think they deserve that. We think everyone deserves that. That's why we've created this solution.