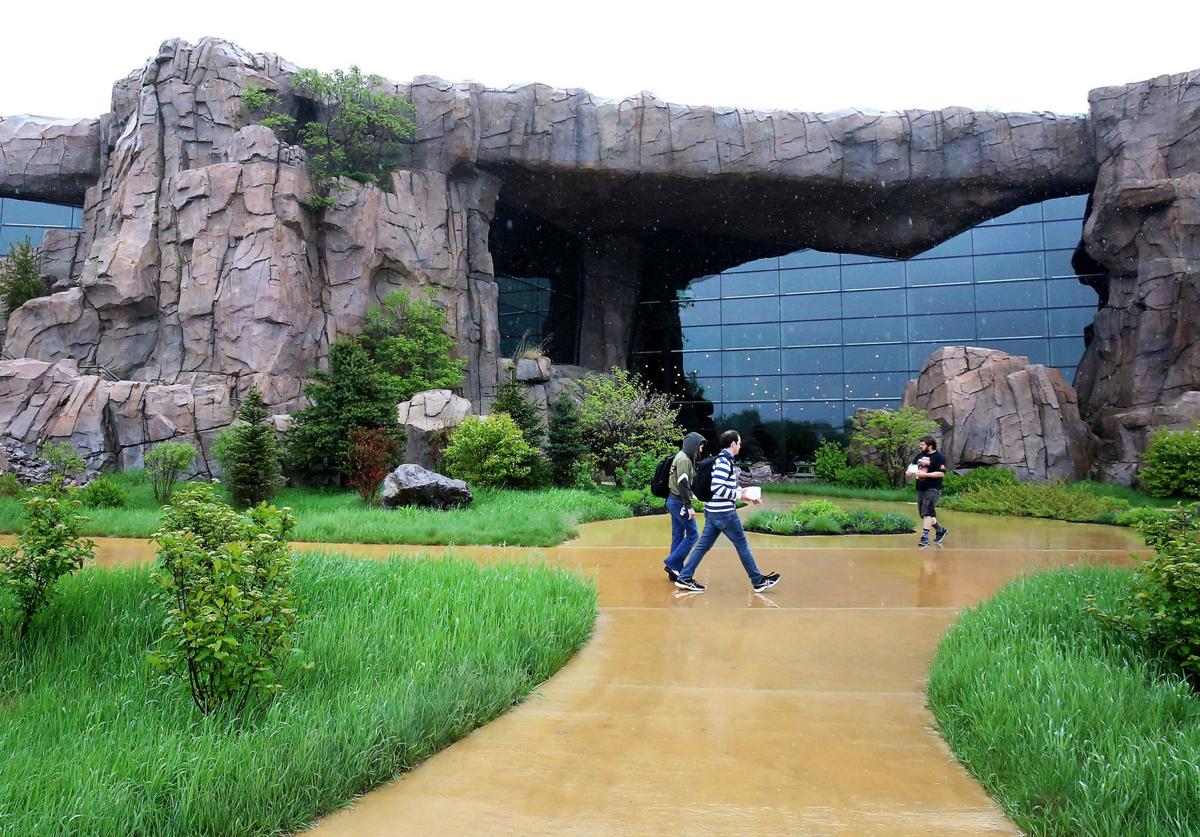 The biohealth industry in Wisconsin is a fast-growing, high-paying, economy-boosting field whose products are reaching customers worldwide, a new report shows.
And the Madison area plays a key role in that sector.
Wisconsin has more than 4,000 companies in the biohealth industry, providing more than 107,600 jobs and directly contributing more than $27 billion to the state's economy, the report says.
The median wage for a job in biohealth in Wisconsin is $89,026 — 63 percent higher than the Wisconsin median wage of $54,610, based on current census data, according to the study.
The report, conducted by the Baker Tilly accounting firm, is based on 2017 data. It shows employment in the state's biohealth industry has risen from just under 92,000 in 2013 — an increase of about 15,000 jobs, or 17 percent, over four years.
Included in the field are companies making bioscience products, pharmaceuticals and medical devices; research and testing labs; digital health companies; and health-care providers such as hospitals and clinics.
The analysis says if the contributions of suppliers to the biohealth industry and the purchases made by employees of biotechs and their suppliers are all counted in, the total impact rises to $47.8 billion in 2017.
"This report is a testament to the story we've been telling about the tremendous growth and impactful work Wisconsin's biohealth industry has contributed to our state," said Lisa Johnson, CEO of BioForward, the statewide association that represents the biohealth industry.
The report was released earlier this month at BioForward's annual Wisconsin BioHealth Summit at the Overture Center.
Madison biotech leaders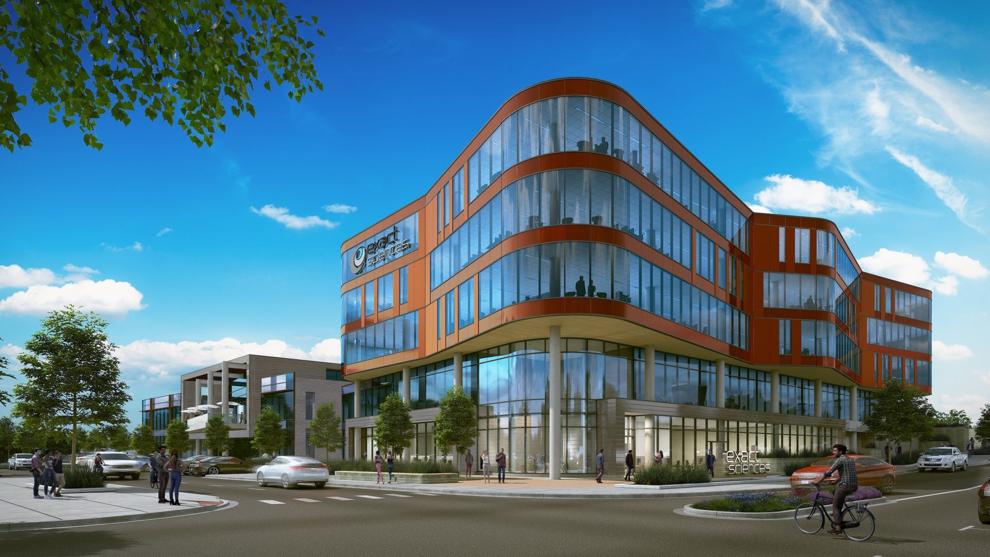 In Madison, some of the biggest and fastest-growing companies are in biohealth: Epic Systems Corp., Exact Sciences Corp. and Promega Corp.
The report breaks down the numbers by industry cluster.
Drug development is the smallest segment, with 86 business locations and 4,824 employees, but their median wage is highest, at $100,797. (The median wage means half of the employees make more than that, and half the employees make less.)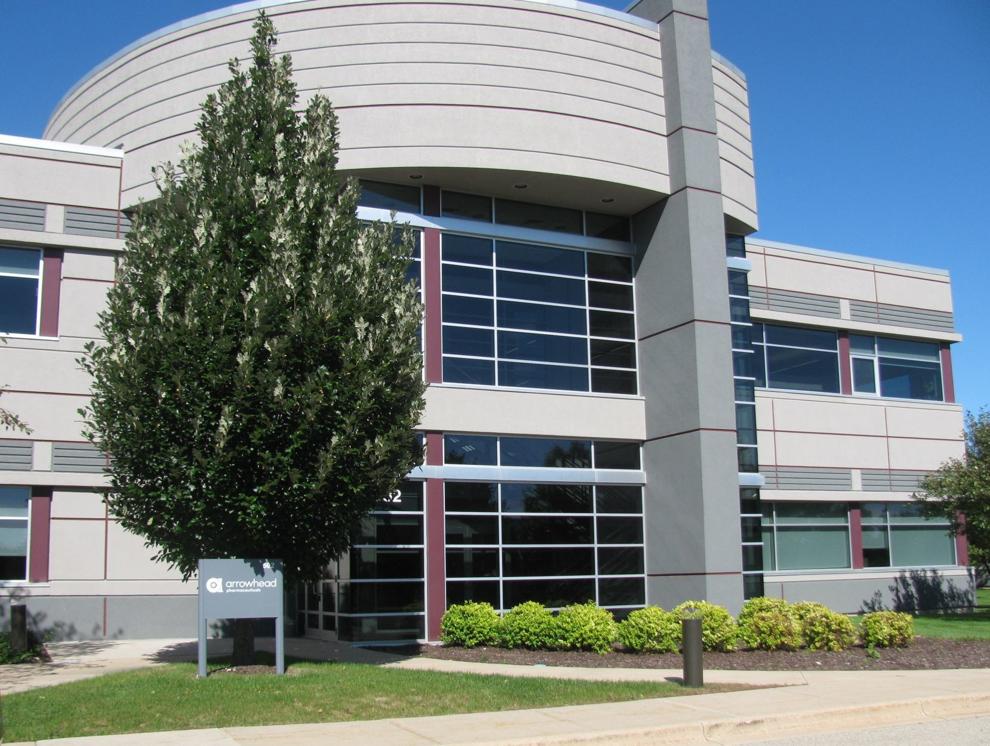 In Madison, one drug development company is Arrowhead Pharmaceuticals, whose headquarters is in Pasadena but 90 of its 110 employees are in Madison, doing research and development. Arrowhead recently announced an agreement with Janssen Pharmaceuticals involving a drug to treat hepatitis B and plans for up to three more unnamed products that is worth $250 million to start for Arrowhead and could eventually bring the company $3.7 billion.
The largest segment of the state's biohealth jobs is health-care providers, with more than 2,000 locations and nearly 60,000 employees and a median wage of $75,011, the lowest among the biohealth categories but still well above the median Wisconsin pay.
Johnson said it was important to include hospitals in the mix. "We are clearly seeing a convergence between health care systems and medical research as our members Advocate Aurora and UW Health have been very engaged with various sectors of our industry," she said, citing health care investments in medical innovation and clinical trials for drug prospects being held at hospitals and clinics.
The Baker Tilly study shows Wisconsin companies that manufacture goods used in the state's biohealth industry add another $13.3 billion a year to the economy. Evco Plastics, of DeForest, and Isthmus Engineering & Manufacturing are among the suppliers named. Their contributions represent a portion of their total revenues, since both companies serve other industries in addition to biohealth.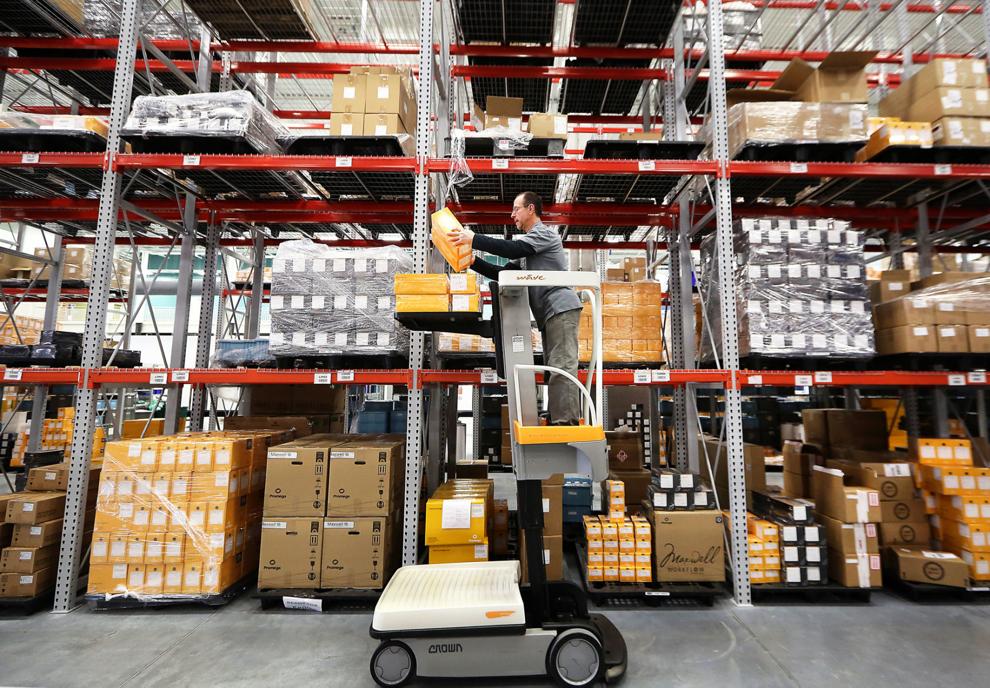 Wisconsin exports $2.9 billion worth of biohealth products internationally, according to the report, ranking it 12th in the nation.
National study also positive for Wisconsin
A separate report recently released by the nationwide Biotechnology Innovation Organization (BIO) and TEConomy Partners also shows growth in Wisconsin's biotech sector, based on 2016 data.
It shows Wisconsin had 1,382 bioscience companies in the state, as of 2016, that employed 34,805 people. That represents an increase of 13.4 percent in the number of establishments since 2014 compared with a nationwide rise of 7.7 percent, and 5.8 percent growth in employees compared with nationwide growth of 4.4 percent.
The BIO/TEConomy report does not include hospitals or health care providers. But it does include agribusiness, which is not part of the state analysis.
The nationwide study also says the value of venture capital investments in Wisconsin's bioscience companies and the number of bioscience-related patents have fallen since 2014.