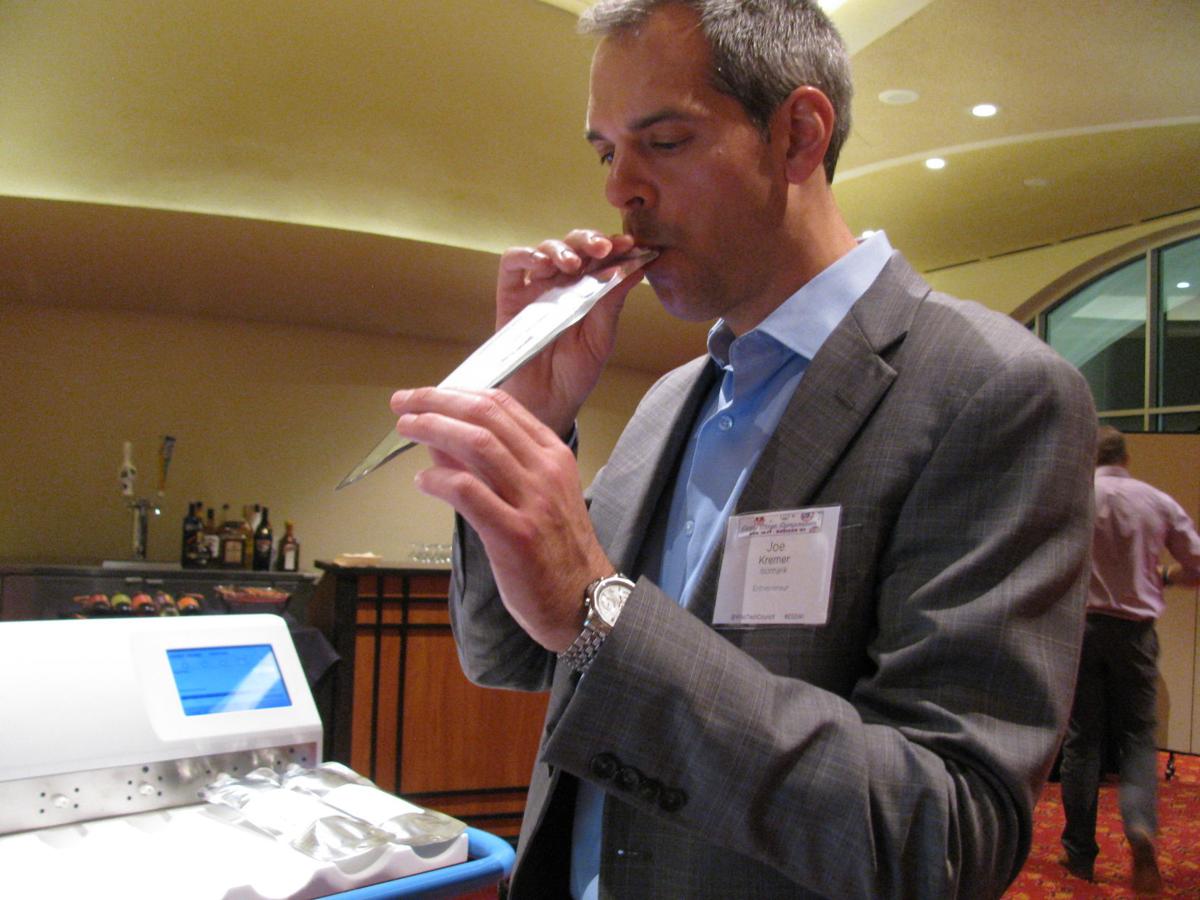 Entrepreneurs will take center stage in Madison next week with two events: The annual Wisconsin Early Stage Symposium and the first Women's Entrepreneurship Day Wisconsin.
The Early Stage Symposium — a fixture in Madison for more than 30 years under a couple of different names — is a chance for young companies to get nuts-and-bolts information on how to pursue funding to help their startups grow.
Primarily, though, it's an opportunity for entrepreneurs to pitch their concepts to potential investors.
Twenty-five companies will each have five minutes to make presentations to the audience, including 14 Madison area startups. Their products range from yeast that raises the yield of biofuels to technology that improves a company's workflow.
The local startups featured in that portion of the program are:
AmebaGone—Novel alternatives to antibiotics to fight bacterial infections
Cardigan—An app for exchanging business contact information
Cellara—A platform for stem cell researchers to monitor their projects
Curate—Software that captures early data on development projects for use by general contractors
DataChat—Bots that provide data analytics
EnsoData—Software for use by sleep clinics
HighFive—Platform for medication management
Isomark—Using breath technology to detect infections
JangoBio—Cell therapies for restoring hormone balance to stave off signs of aging
Manifestly—Organizing business workflows and recurrent tasks
Smart UQ—Data analytics software for use in designing prototypes
Tailored Care Enterprises—Analytics to help health care professionals support family caregivers
TherVoyant—Software and hardware to improve image-guided medical procedures
Xylome—Yeast to improve the efficiency of biofuels from low-cost feedstocks
Another 17 companies, including nine from the Madison area, will boil down their presentations to 90 seconds for the Elevator Pitch Olympics.
The Early Stage Symposium also is arranging individual, face-to-face meetings between entrepreneurs and investors for the second year, with more than 400 of the sessions set up.
"It's a very full dance card," said Tom Still, president of the Wisconsin Technology Council, which organizes the symposium. He said about 80 startups are set to meet with investors, some of whom will come from as far as New York and California.
More than 600 people are signed up to attend the symposium which runs Tuesday evening at The Madison Club and Wednesday and Thursday at Monona Terrace.
Earlier Tuesday, 400 people are expected to attend Women's Entrepreneurship Day Wisconsin at Monona Terrace.
Organized by Laura Gallagher, president of The Creative Company, the daylong conference is aimed at women in all fields of business as well as government and nonprofits.
"It is about having an entrepreneurial mindset, being encouraged and supported to grow an idea wherever you're at and a day to also celebrate," Gallagher said.
The conference stems from a global celebration of Women's Entrepreneurship Day on Nov. 19; Gallagher attended the program held at the United Nations in New York City last year.
Speakers at the Madison conference include Mary Burke, Democratic candidate for Wisconsin governor in 2014 and founder of Building Brave, an app that connects women for support and social activities, and Susan Lipp, president of Full Compass Systems, which sells professional audio, video and lighting systems.
The business news you need
With a weekly newsletter looking back at local history.