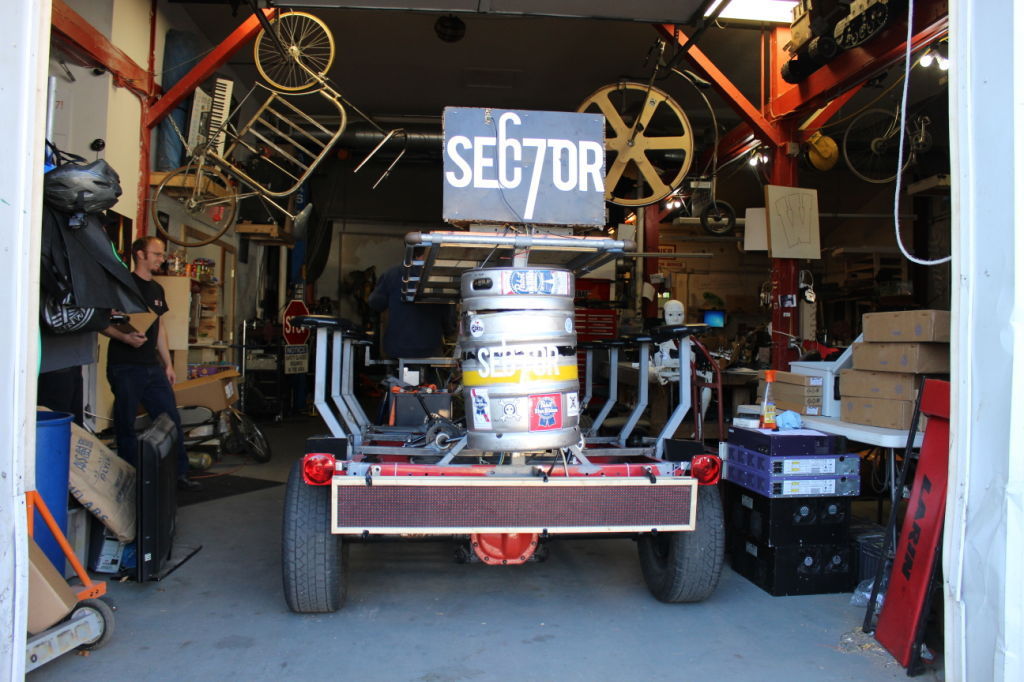 If you're wondering how much of an impact the Madison area's tech community has on the economy, take a gander at the year-end statistics and highlights of 2014 compiled by Capital Entrepreneurs.
The organization, created five years ago as a way to bring local entrepreneurs together, sends an annual survey to its members. This year, 52 companies responded. Those companies, in 2014:
Created a net increase of 175 full-time jobs.
Employ 500 people, full time.
Raised $44 million in outside funds, including $14.5 million for asthma device company Propeller Health and $10.5 million for EatStreet, with online and mobile restaurant ordering.
That's likely only a part of the story. Capital Entrepreneurs has 350 members, up 30 percent over a year ago.
"I was surprised to see the employee count," said Forrest Woolworth, cofounder of Capital Entrepreneurs. Woolworth compiles the figures each year and said usually, about 100 jobs are added, after any losses are counted in.
"This (year) is significantly more, which is cool," he said.
Woolworth, who is also chief operating officer of mobile game development company PerBlue, said he thinks the gains illustrate the growth and success that some of the area's young businesses are starting to see.
"It's really approaching the tipping point. That's the perception I've heard, talking to different people," he said. The tech entrepreneurial community has "gotten its legs," said Woolworth.
Here are some of the highlights of 2014, as reported by Woolworth and the start-ups:
Drifty makes software tools that let users create their own mobile apps or mobile websites. Its Ionic framework was one of the world's top 50 most popular open source projects — which means it is free for the public to use — with millions of downloads of Ionic apps from the Apple and Google stores.
You have free articles remaining.
PerBlue's new game, Titan Empires, gained 1 million players in its first three weeks.
EatStreet's employee count has jumped to 80, from 20 a year ago.
100state's community of co-workers and entrepreneurs grew to more than 150 members.
Sector67 founder Chris Meyer gave a talk on maker spaces at SXSW (South by Southwest) in Austin, Texas, last year.
Entrepreneurship has "certainly been getting a lot more interest, and is growing," Meyer said. "Having Steve Case come through on his tour says a lot."
Case, AOL co-founder, brought his Rise of the Rest tour to Madison in October and handed a $100,000 check to SOLOMO Technology, winner of a nine-way pitch contest. The tour is Case's effort to show that the East Coast and West Coast are not the only places where good business ideas are born.
With annual events such as the Forward Festival, Build Madison and Startup Weekend, Madison drew a ranking as second-best city in the U.S. for entrepreneurs by NerdWallet.
Start-up events
Madison's annual Startup Fair will be held Tuesday at the Wisconsin Institutes for Discovery atrium, 330 N. Orchard St. Organized primarily by Capital Entrepreneurs, the event is a chance for UW-Madison students to meet people who have started more than 20 local tech businesses.
It's a chance for students to "pick the brains" of entrepreneurs about what it takes to start a company and a chance for the start-ups to meet potential interns and employees. The event is also "more exposure for Madison's entrepreneurial ecosystem," Woolworth said.
About 150 people are expected to attend the fair, which is also open to the public.
On Thursday, the UW-Madison School of Business' Weinert Center for Entrepreneurship will hold a forum with the Federal Reserve Bank of Chicago on "Growing Entrepreneurship in Wisconsin." The panel discussion will be held at the Fluno Center, 601 University Ave.