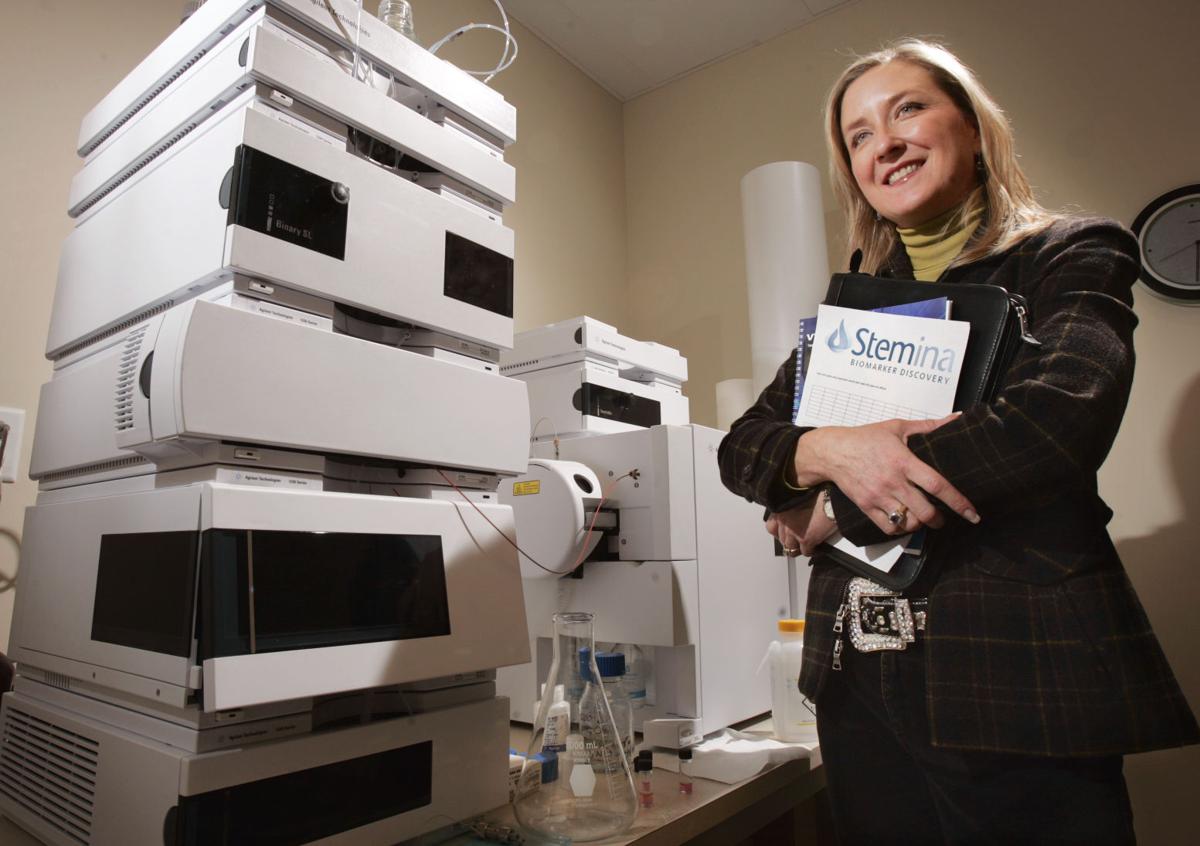 Stemina Biomarker Discovery is getting two National Institutes of Health grants, one of which will let the Madison company start what it called the largest clinical study ever conducted into the metabolism of children with autism spectrum disorder (ASD).
The Children's Autism Metabolome Project, or CAMP, study will involve 1,500 children at six sites around the U.S. Of those, 500 will be children with autism, 500 will have other neurodevelopmental disorders but not autism, and the other 500 will be children who don't have the disorders, ages 18 months to 4 years.
It could take up to two years to enroll all of the participants, Stemina CEO Elizabeth Donley said.
Stemina already has conducted three independent studies involving more than 500 children with autism spectrum disorder showing that the Madison company's technology can identify biomarkers associated with the disorder.
The new, bigger study will be funded through a three-year, $2.7 million grant from the National Institute of Mental Health as well as a previous $2.3 million investment from the Nancy Lurie Marks Family Foundation.
Donley said she is trying to raise another $3 million to expand the number of study sites.
The patient samples will come from blood tests. "But we are also collecting urine with the hope that we can perform some of the tests less invasively," she said.
"By diagnosing ASD based on the patient's metabolism, we hope to understand what is different about the metabolism of children with ASD and each subtype compared to typically developing children. This approach will open up a whole new frontier for understanding the disorder and how to treat it," Donley said.
She said she expects the expanded study will help Stemina find new biomarkers so a panel of tests can be devised to diagnose the disorder at an earlier age and to find treatments that will be more effective for each patient.
Donley also just got word that Stemina has won a $1.2 million National Institutes of Health grant to further develop another of its programs.
Stemina's devTOX stem cell technology is being used to screen drug compounds, household cleaning products and pesticides for consumer product companies, the U.S. Army and the Environmental Protection Agency to see if the products could result in birth defects if the baby's mother is exposed during pregnancy.