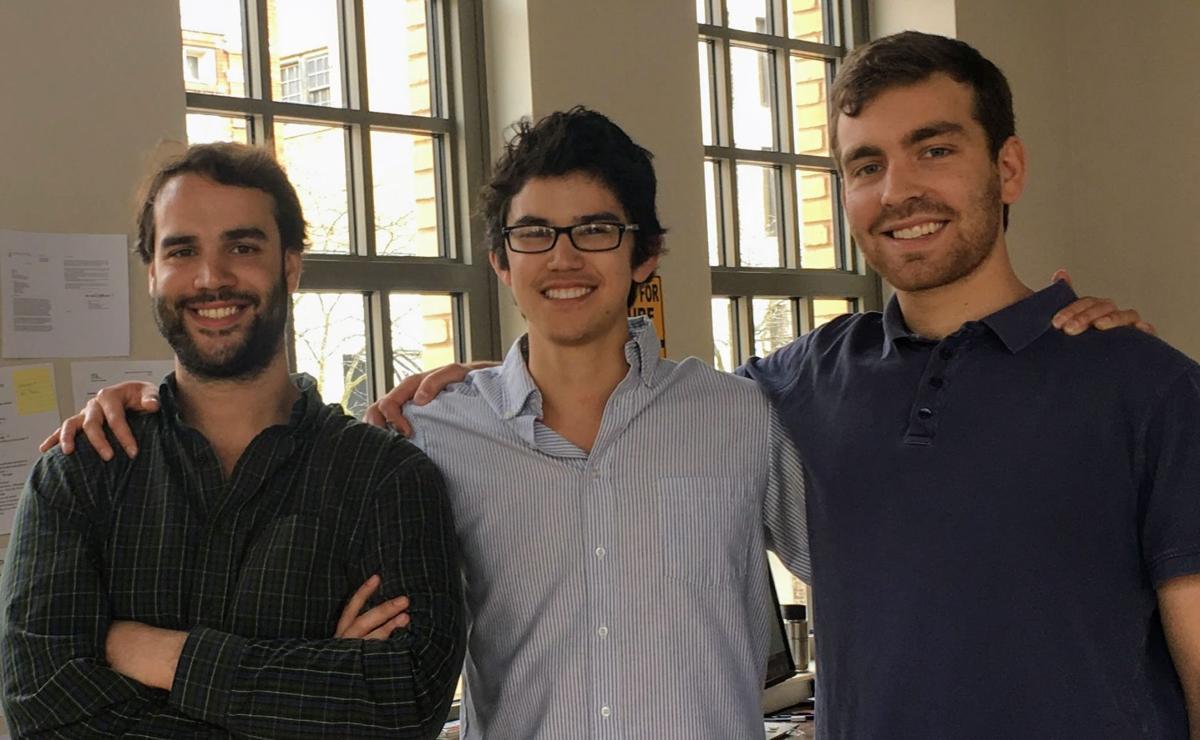 EnsoData, a Madison health IT company barely two years old, has won clearance from the U.S. Food and Drug Administration to sell its sleep-analysis software.
"It's probably the biggest milestone for our company so far," said CEO and co-founder Chris Fernandez, 24. "We can legally sell it ... all across the United States."
EnsoData's software, EnsoSleep, automatically scores the findings of sleep studies by recording and analyzing conditions such as sleep apnea or respiratory-related sleep problems, and stores the results in the computer cloud.
That greatly speeds up processing of the data, Fernandez said. For a sleep clinic with 20 beds, with each patient wearing up to 20 sensors for six hours to eight hours, a massive amount of data is generated. Currently, most clinic employees review it manually, he said.
EnsoSleep slashes the data crunching time. "Instead of 160 hours of unscored sleep data, all of the data has been analyzed and integrated," Fernandez said. "We're looking to deliver time savings to clinicians, by performing really fast, really accurate scoring."
EnsoSleep has been tested at sleep clinics in San Francisco; Austin, Texas; Minneapolis; and Tampa, Florida.
The company also conducted a clinical study with a sample of 72 patients, across a variety of backgrounds.
Analyzed by experienced sleep technologists, it showed the software did recognize sleep stages, apnea and leg movements. "Our software agreed with the experts 91 percent (of the time) on sleep stages," Fernandez said. He said that's the most difficult aspect to score because it's based on a combination of brain waves, eye movements and chin movement.
"Feedback, so far, has been really positive. Our software may be the first that fully automates the whole workflow," Fernandez said.
EnsoData, 111 N. Fairchild St., has four employees. Fernandez hopes to add another one or two this summer.
The company has pulled in $562,000 from investors so far. Of that, $550,000 was from a funding round led by HealthX Ventures, Madison, while $12,000 came from Y combinator, an accelerator program in California.
Fernandez said he wants to modify EnsoData's technology so it can be used for other purposes, too, such as monitoring brain waves during surgery and home-monitoring of a congestive heart failure patient at home.
"Our vision and our goal is to build a big company that will make a big and very lasting impact on health care," Fernandez said. "If we are successful, we'll have more accurate diagnoses and more efficient clinical operations."
According to the American Institute of Sleep Medicine and the Centers for Disease Control, 50 million to 70 million people have a sleep disorder.
The company's technology began as a project at UW-Madison by Fernandez and EnsoData co-founders Sam Rusk and Nick Glattard.
Contact Judy Newman at
with tips and story suggestions.