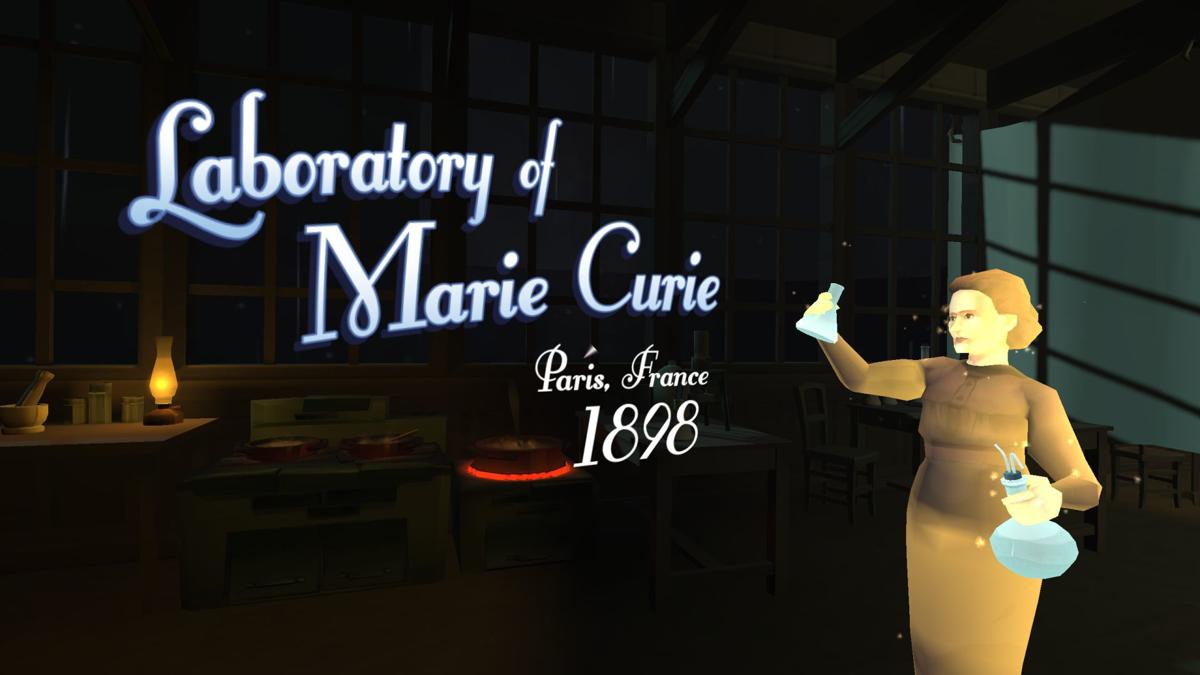 "Breaking Boundaries in Science," created by Filament and Oculus, launched Tuesday. It gives players an inside look — in virtual reality — at the lives of three women scientists: anthropologist Jane Goodall, physicist Marie Curie and computer scientist Grace Hopper, putting players in the midst of their work environments and relating their accomplishments.
It feels "amazing," said Jennifer Javornik, Filament's vice president of sales. "We feel so fortunate that the Oculus team was willing to take a chance on us, given that they didn't know our work beforehand, and believed in our ability to bring this concept to life."
Filament signed the contract in April 2017 and had completed the game in December, collaborating with the Jane Goodall Institute and the Nobel Institute on the project. "Then we got the good news that Jane Goodall would voice her own segment. So we worked with her team to tell her story in her own words," Javornik said. "It was our complete honor and a once-in-a-lifetime opportunity to collaborate with a living legend, namely, Jane Goodall herself."
Fourteen of Filament's 44 employees were working on "Breaking Boundaries."
Javornik said employees of Filament — which already has produced games for other high-flying organizations, such as the Smithsonian Institution and National Geographic — learned some important lessons.
"First, that these idols were/are all real people. That with their scientific accomplishments also came struggles, mis-starts, and setbacks, both professionally and peronally, and it was important that we give the player the whole picture. Secondly, by being able to inhabit the places where they worked in VR (and in all three cases, their environments were quite humble), it shows us that scientific research and discoveries can happen anywhere," Javornik said.
Science needs more heroes, she added.
The game, funded by Oculus, includes an original score by Filament Games. It is available on Samsung Gear VR and Oculus Go.
Also launched Tuesday: Early access release of "The Lord of the Rings: Living Card Game," developed by Fantasy Flight Interactive, of Madison, and Asmodee Digital. The game lets players lead a "fellowship" of three heroes through campaigns across Middle-earth, battling the "dark forces of Sauron," Asmodee Digital said, in a news release.
"We're incredibly excited to bring this adaptation of the original table-top game to life in 'early access.' This is just the beginning as we add new play modes, new adventures, and explore the incredibly rich world and characters of Middle-earth," Timothy Gerritsen, head of the Madison studio, said.
"All of us at Fantasy Flight Interactive are huge fans of The Lord of the Rings as well as of the table-top game that inspired our adaptation for the digital market," he said.
Early access is available on Steam for PC and Mac as a single-player game for now, but will feature cooperative play in the coming months, Asmodee Digital said.
Another local games company, PerBlue, was selected by entertainment giant Disney to work on a game. "Disney Heroes: Battle Mode" came out earlier this year, and is available on Apple's App store and in Google Play.